Top 30 Albums of 2020
Updated by Karl Snyder on December 11, 2020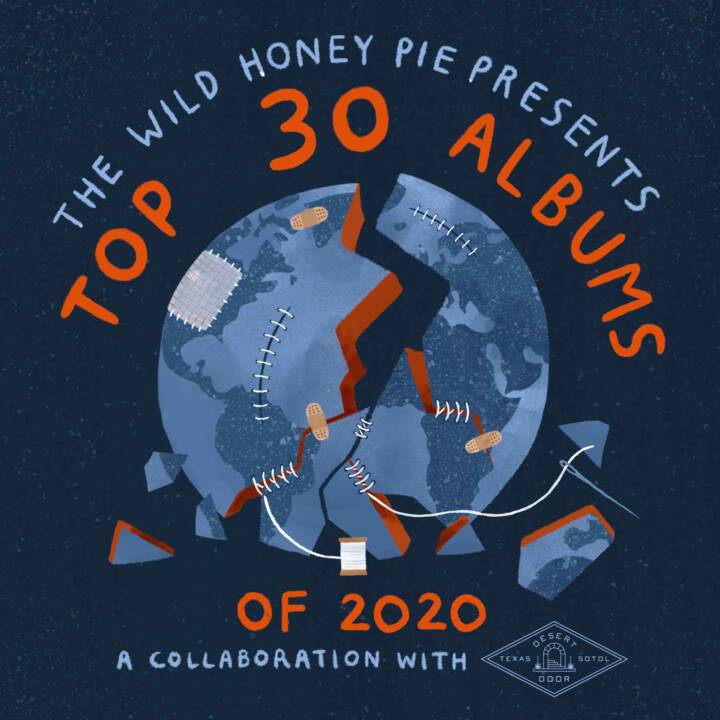 Sign up for artist merch bundle giveaway
We're working with Desert Door Texas Sotol to bring you a bundle of free merch from artists in our Top Albums and Songs of 2020 lists, including Fenne Lily, Faye Webster, Henry Jamison, Skullcrusher, Half Waif, Future Generations, Dan Croll, Runnner, Sun June and Stolen Jars. Just enter your name and email, and we'll let you know if you've won.
Listening to music in 2020 was, perhaps on a larger scale than ever, an act of self-care. In a year marked by mass isolation, grief and instability, music in all its forms was vital to making it through to the other side. Even the records that were recorded or released before the COVID-19 pandemic began were destined to be viewed through this new and–yes, unprecedented–lens.

Self-care takes many forms, and so did our favorite albums of the year. There were albums that provided opportunities for reflection, diving into some of the darkest places of the human condition and coming to the surface with a glimmer of hope, like Waxahatchee's Saint Cloud, Anjimile's Giver Taker and Half Waif's The Caretaker. There were albums that activated our imaginations, taking us to a different place and time just long enough to provide relief—the sweeping coastal landscapes of Fleet Foxes' Shore, the dystopian digital world of Grimes' Miss Anthropocene and the friendly neighborhood bar that gives Andy Shauf's The Neon Skyline its name. Albums like HAIM's Women In Music Pt. III and Free Love by Sylvan Esso gave us smart, delicious and flawlessly produced indie pop to dance our feelings out to in our kitchen, giving us the permission to feel joy despite it all. And, through the simple and beautiful act of naming the hurt and sitting with us in it, albums like Samia's The Baby and Phoebe Bridgers' Punisher provided the inward validation and comfort that sow the seeds for healing ourselves and our world.
Stream the full list directly on Spotify. Thank you so much to all the amazing writers who contributed their insights on our top albums of 2020. A special thanks goes to to Zet Gold for the fabulous playlist cover, and to our collaborators at Desert Door Texas Sotol for supporting us as we celebrate our favorite music of the year.


30. Told Slant - Point the Flashlight and Walk
29. Charli XCX - how i'm feeling now
28. Empress Of - I'm Your Empress Of
27. Porches - Ricky Music
26. BENEE - Hey u x
25. Fiona Apple - Fetch The Bolt Cutters
24. Lido Pimienta - Miss Colombia
23. Car Seat Headrest - Making a Door Less Open
22. Dan Croll - Grand Plan
21. Ela Minus - acts of rebellion
20. Taylor Swift - folklore
19. Christian Lee Hutson - Beginners
18. Frances Quinlan - Likewise
17. Perfume Genius - Set My Heart On Fire Immediately
16. Laura Marling - Song For Our Daughter
15. Becca Mancari - The Greatest Part
14. Orion Sun - Hold Space For Me
13. Fenne Lily - BREACH
12. Adrianne Lenker - songs
11. The Strokes - The New Abnormal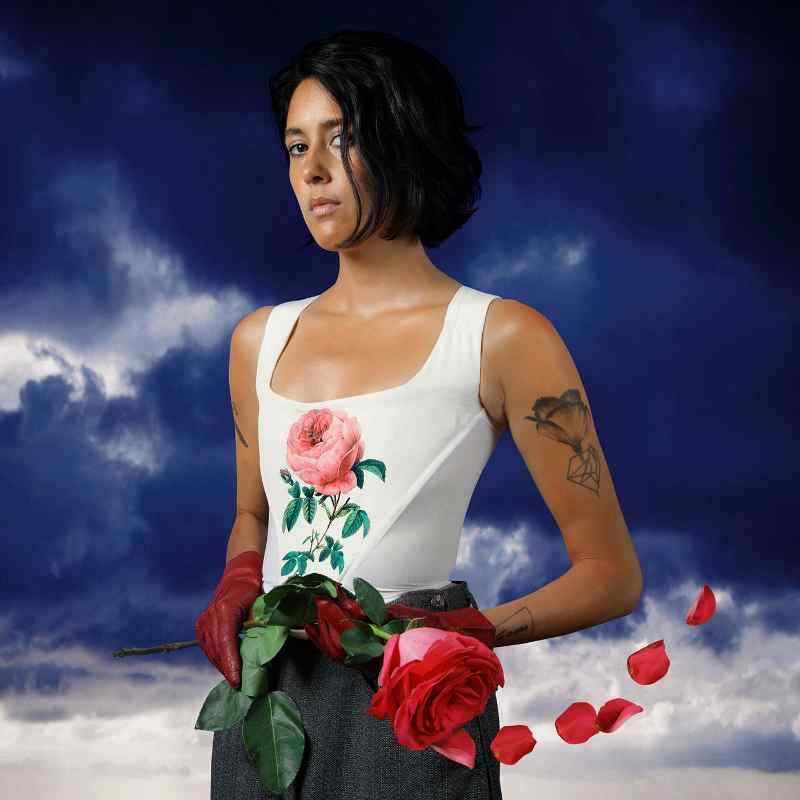 What happens when one accepts life as a prolonged event of the mind? Instances of self-nurturing, human interrelation and environmental compassion admit a united front. The Caretaker ebbs and flows on an open wound of self-actualization via Half Waif's distinctively pastoral, unfiltered voice. The production throughout is clean and ethereal with synths that surge like agreeable forces of nature. "Clouds Rest" raises the curtain on an exhausted woman "running uphill" with "no view," to introduce various accounts of friction-bound social and personal progress, from the helpless surrender of "Siren" to the scarred crystals that assemble for "In August." The album concludes with "Window Place," a piece that brings clarity to the importance of our inner light, whose flame has the power to restore initial illusions of failure into memories of distinguished learning. Parched for absolution, the narrator has bathed herself in kindness to softly place this healing artwork within everyone's reach. — Daphne Ellis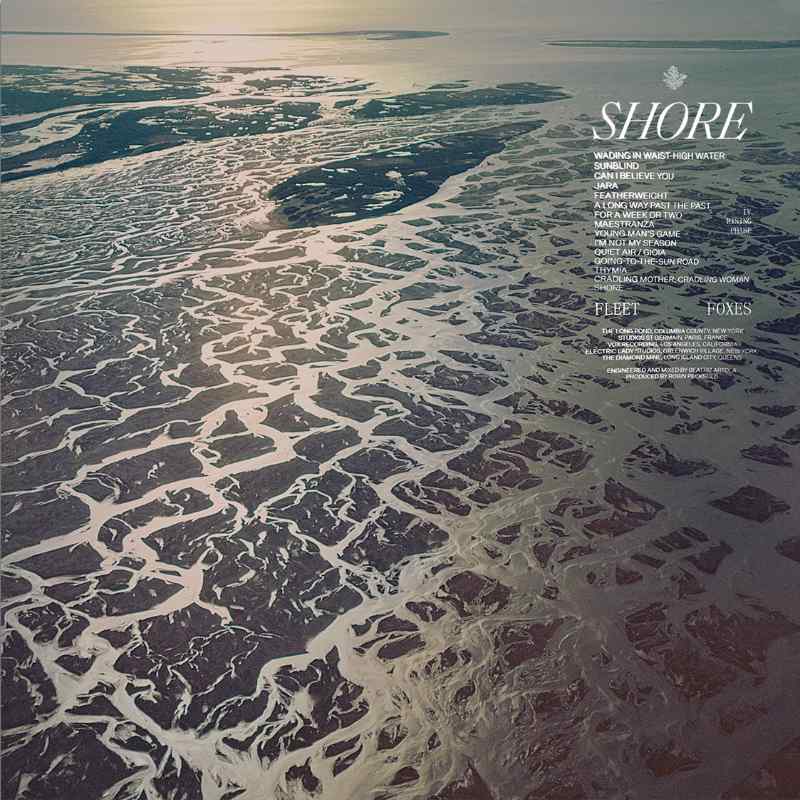 At a time when the idea of community looks quite different than it used to, Shore, the fourth full-length album from indie-folk veterans Fleet Foxes, looks back on warm memories and forward to a brighter future. In some ways, the record carries a certain familiarity with it, as Robin Pecknold and company draw back to the sunny melodies and sweeping choruses that first put their name on the map. However, Shore reveals an even more mature and gracious side of the Seattle group, who have found the importance of embracing the good when it comes to you. These themes perhaps shine brightest on "Sunblind," Pecknold's eulogy to songwriters gone too soon; even as he mourns their absence, he cherishes their lasting influence. Though most of the record was created in the midst of a pandemic, it's hard to tell, as collaboration plays a large part in many ways throughout. From inviting Instagram followers to contribute to the harmonies of "Can I Believe You," to inviting Brazilian musician Tim Bernardes to contribute lyrics to "Going-to-the-Sun Road" (thus creating, to my knowledge, the first Fleet Foxes song not written by Pecknold alone), much of Shore is forged out of a strong embrace of community, and the result is a thoroughly warm and inviting collection of tracks. — Jonah Minnihan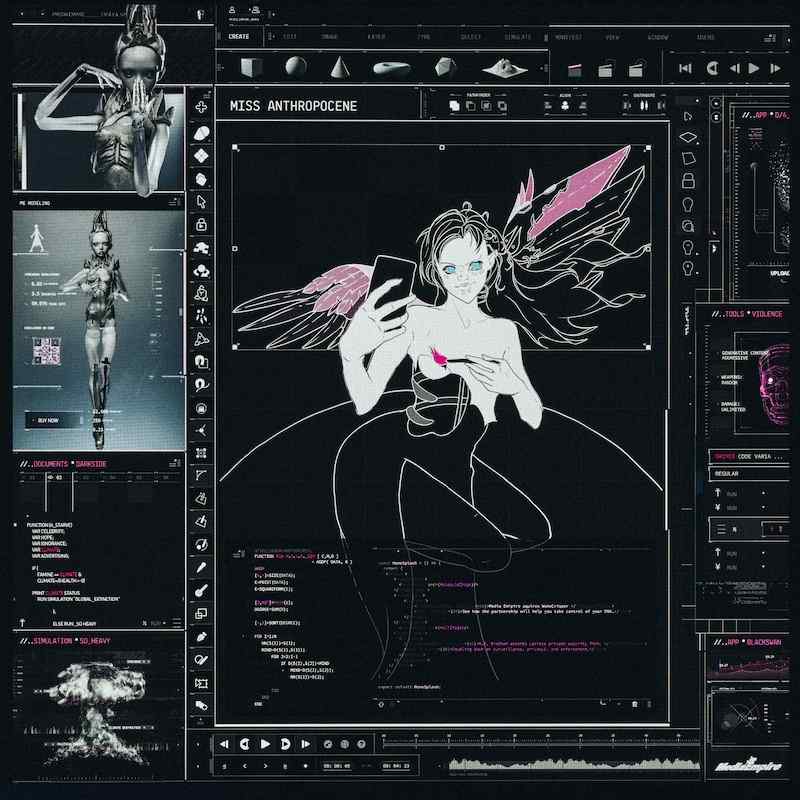 On her fifth album, Miss Anthropocene, Canadian musician Grimes crafts smart, socially aware goth pop that comments on the climate crisis we are currently living through. Six-minute opener "So Heavy I Fell Through the Earth" is a standout track, and Grimes has said it is about the ways in which women are restricted by patriarchy: "Love can be this beautiful thing, but then love is the thing that's fucking up my career. The biggest change… is losing my hardcore masculinity. I used to just be free of all this bullshit all the other girls were going through, and now I feel like I'm not."Another must-listen is "Delete Forever," an acoustic guitar-based tribute to those who have lost their battles with drug addiction, written on the night that emo rap icon Lil Peep passed away from a drug overdose at age 21. Throughout this record, Grimes' airy, ethereal voice and the industrial-inspired sounds in the production create a fascinating balance of light and dark in the music. Although this record explores a wide variety of sounds, it is a testament to Grimes' artistic vision that they all come together to create a truly cohesive concept album. Each track embodies and represents a different aspect of human selfishness and hedonism, exploring how our lack of empathy for others and for the Earth may very well lead to our downfall. Grimes' originality, honesty and authenticity shines through the often heavy-set production, piercing the heart. Miss Anthropocene is a dark, dystopian and anthemic album for our time—and we should be glad that we have it to listen to and learn from before it's too late. — Paige Shannon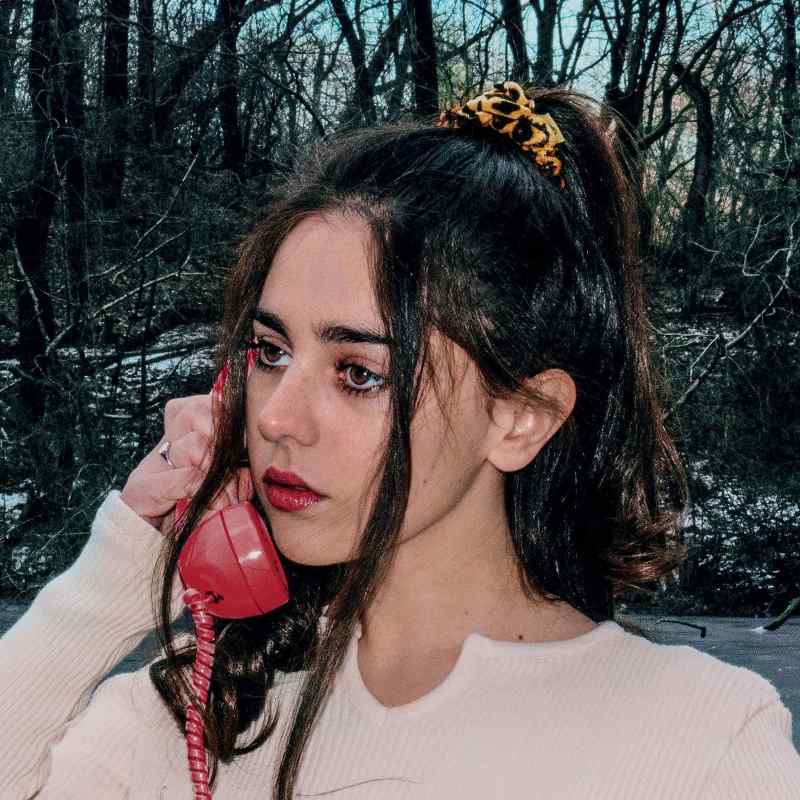 There are countless coming-of-age albums: some that we celebrate, and others that we pretend we didn't cry to in ninth grade (cue any song by Matchbox 20). But Samia's The Baby pushes past the classic bildungsroman, instead opting to address the significantly less Romantic "post-adolescent comedown." While many of the subjects Samia explores within her album (the male gaze, dependency, dissolving romance) are overtly melancholic, most of the album remains persistently upbeat—because that's what we're supposed to do, right?—and musically versatile. Within this stunning debut, Samia seamlessly blends elements of rock, folk and indie pop to create a nostalgic soundscape that is tinged with ambition, wonder and nuance. The album highlights a variety of instruments including traditional piano, synthesizers and steel guitar; however, the greatest of these is Samia's incredible voice. Her vocals are silky, bittersweet and tinged with a subtle twang, which, when paired with the album's symphonic elements, creates a tone that is equally compelling and atmospheric. The Baby gorgeously signifies what it is to be a young adult in 2020 and reminds us that although we may be lonely, we are most definitely not alone. — Lilly Rothman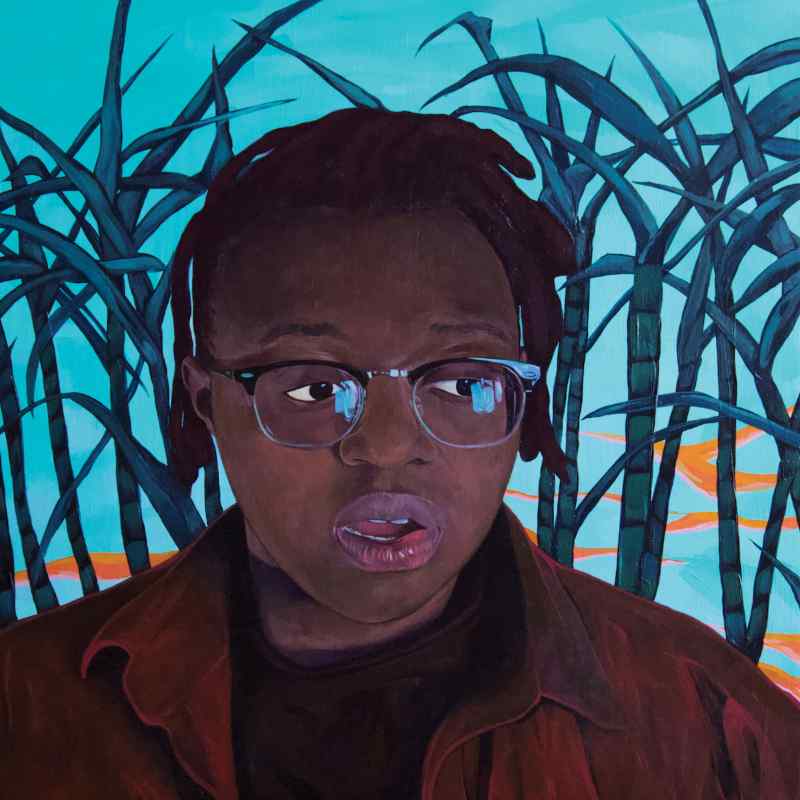 Texas-born, Boston-based singer-songwriter Anjimile has a voice capable of conveying intensely realistic emotions and lyrics that make you feel you've lived them yourself. Recognizable from the first note, each song on their album Giver Taker feels connected, but separate, like members of a tight-knit family. Written in the midst of a personal spiraling descent and recorded after finding their way back to the surface, the album touches on Anjimile's struggle with sobriety, the loss of loved ones and the emotional rollercoaster of coming out. The instrumentation is bright, layered and rhythmic in a way that feels reminiscent of Sufjan Stevens. It is lush and full of fingerpicked guitars, creatively arranged percussion that comes in and out when needed, ethereal harmonies and soft piano. Other influences bleed into the songs like Anjimile's love of Madonna, African polyrhythms and Zimbabwean musical legend Oliver Mtukudzi—keeping them from feeling too much like one thing or the other. They even quote Shakespeare in "Ndimakukonda," which means "I love you" in Chichewa, their parents' native language. The artful production and arrangement in "Baby No More" make it seem like Anjimile is having a good time as they sing of being the problem in a relationship. While they do find ways to bring in joy, they don't shy away from pain, which is perhaps most evident in their mournful tone in "1978." While many people focus on the pain that comes with coming out as queer in any way, Anjimile explores the nuances. In their song "Maker," which is about coming out to their parents, they compare being trans to being their own creator—singing, "I'm not just a boy, I'm a man / I'm not just a man, I'm a god / I'm not just a god, I'm a maker." — Corey Bates

5. HAIM - Women In Music Pt. III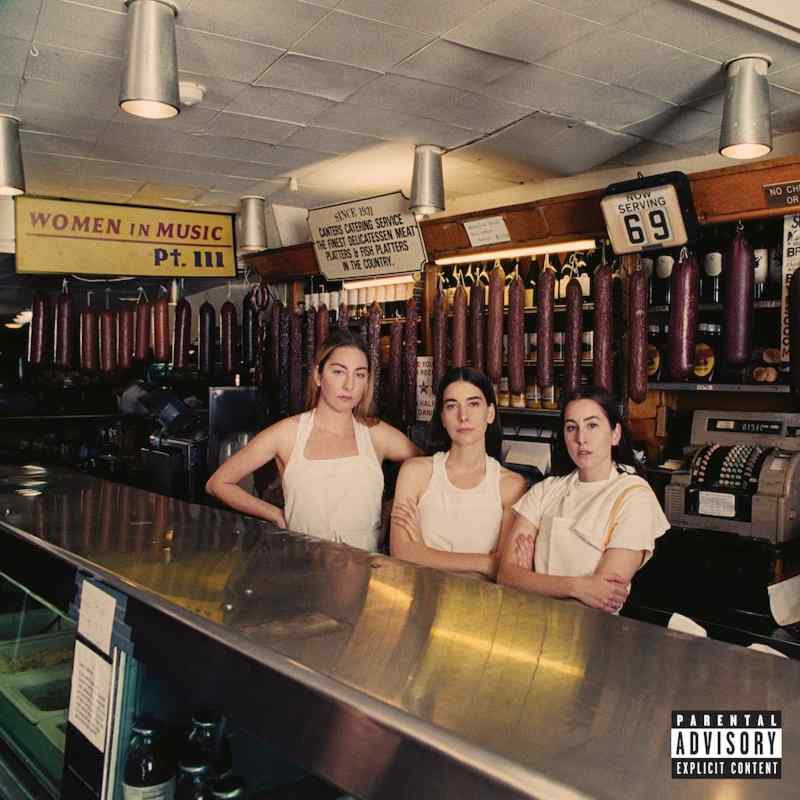 HAIM's third album, Women In Music Pt. III—named after the title Este Haim heard in a dream, and which the sisters have lovingly nicknamed WIMPIII—is a wide-ranging, confident and intimate look into the Haim sisters operating at their highest level of musicianship. On WIMPIII, Alana, Danielle and Este Haim prove that they are the closest thing we have to a modern Laurel Canyon rock band; but in remaining creatively curious, they choose not to settle for this impressive feat alone. Through each sister's expansive multi-instrumental abilities and the production of Rostam (formerly of Vampire Weekend) and Ariel Rechtshaid, WIMPIII sees HAIM thread a remarkably cohesive string with a wide array of genres, notably: Lou Reed-inspired jazz on "Summer Girl," plucky Fleetwood Mac-style rock on "Leaning on You," the Tom Petty-esque "I've Been Down"—and a near-dupe of the jangling folk, vacillating melodies and fiery lyricism of Joni Mitchell on the outstanding misogynist-takedown track "Man from the Magazine." Classic rock riffs and female empowerment also reign supreme on "The Steps" ("And every day I wake up and I make money for myself / And though we share a bed, you know that I don't need your help / Do you understand?"). Despite skillfully employing these tricks from the Great American Songbook, they also shine in their trademark synthpop and rhythmic rock sounds ("Don't Wanna," "Now I'm In It") and take some new risks. These shapeshifting jumps result in tracks like 90s R&B-infused "3 AM," the electric croon of "FUBT" and album standout, slow-jam "Gasoline," which boasts some of the best drumming on any album in recent memory. But it's not just the composition and execution that are on point across the album—it's the power of the story being told. HAIM gives listeners a window into intense moments of grief and reckoning; from Danielle's partner and co-producer Rechtshaid being diagnosed with cancer, to Este living with Type 1 diabetes, and Alana singing about the sudden death of her best friend on "Hallelujah." All of these musical and emotional influences, bundled together as WIMPIII, make the album not only HAIM's best, but a shimmering tour de force that showcases the creative genius of the Haim sisters; a band assuredly swaggering through its prolific and expansive prime. — Jessie Nicole

4. Andy Shauf - The Neon Skyline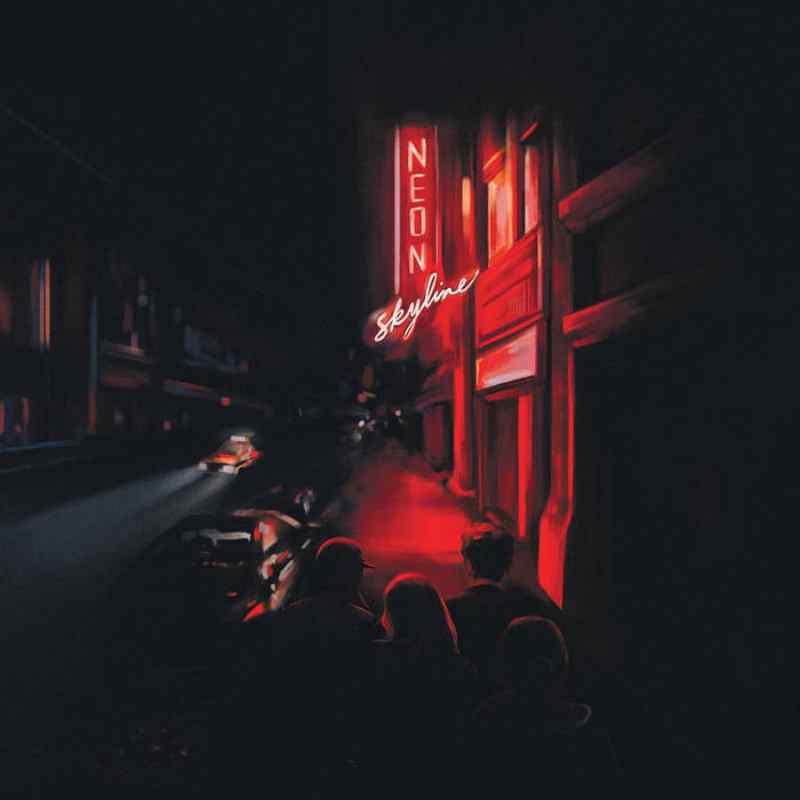 Perhaps best known for his particular style of narrative songwriting, Saskatchewanian artist Andy Shauf builds his songs from characters and locations, often "narrated" from a singular perspective. But behind his witty storytelling, there are always deeper questions about human relationships. His songs are packed with small details, often describing something as casual as leaving a tip, ordering a drink, opening a door for someone or a casual joke. Through these small gestures, he reveals a character's vulnerabilities, complexity and contradictions. Vivid and visual, his songs find their emotional depth in the quotidian. The Neon Skyline shows us Andy Shauf's songwriting at its best.

Like Shauf's previous album The Party, The Neon Skyline is tied to one location, and its narrative arc takes place during the course of a night. But this time, instead of a party, we find ourselves inside a bar. The album centers on a character who reflects on a past failed relationship as he hangs out with friends. Told through conversations, memories and flashbacks, this concept album constructs a world of its own, with characters like Charlie, the narrator's friend whom he first calls in the opening title track where the story begins. There's Rose the bartender, whose smoking triggers our protagonist to summer memories in "Clove Cigarette." Then, there's their friend Claire, a mother who has her own soul-searching moment in the heart-wrenching standout track "Living Room." And of course, there's the protagonist's ex-girlfriend Judy who is the cause of his deep insecurity and grief as he navigates through his regrets and unsettled resentments. Although the story arc extends over the full album, each song stands well on its own, and "Where Are You Judy," "Fire Truck" and "Try Again" are particularly exceptional. As Shauf mixes the classic instrumentation of acoustic guitar with a folky, upbeat pop vibe, his gentle, amicable, one-of-a-kind voice guides us through one of the best-written albums of the year. — Alejandro Veciana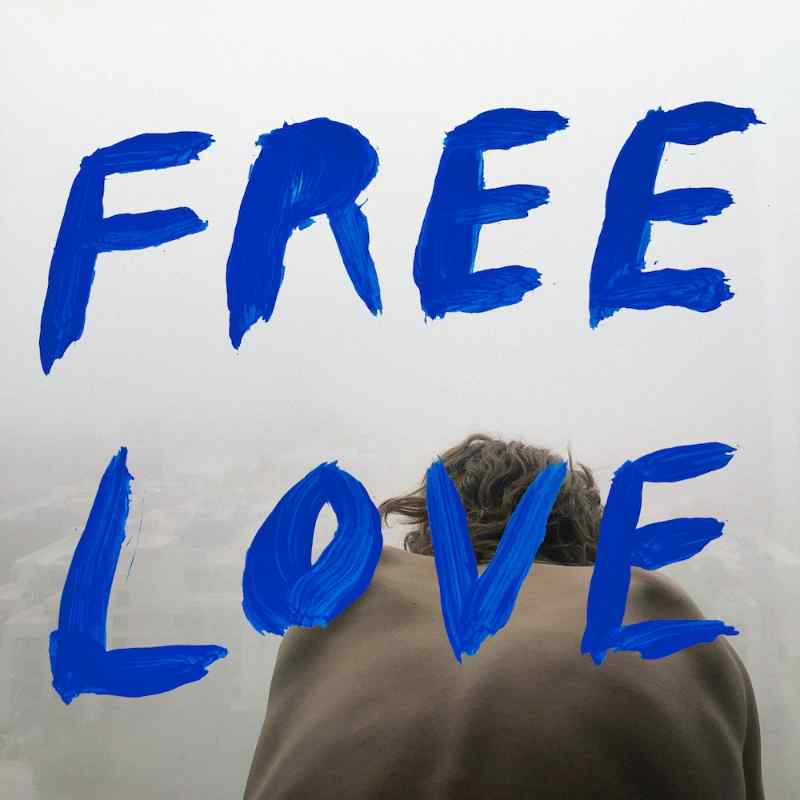 What Amelia Meath and Nick Sanborn do sonically is always so singular, with a push-pull dynamic that simulates the art of conversation through song. Sylvan Esso couldn't exist without Meath's profound lyrics against the sticky pulses in Sanborn's beats, and this time, Meath gets a hand in production as well. What elevates Free Love is its exploration of intimacy in all its forms, all-consuming and at times destructive, but unflinchingly sincere. Free Love is a ticket to join them on this journey, to connect to far off worlds, touching frequencies seemingly imperceptible to the naked ear.

It's mastery of the art form that is pop music, the "four on the floor" kind that "make me go insane," as Meath explains on the punchy "Ticket." They invite you to feel and receive love through pop music's ability to collectively empower. "Rooftop Dancing" allows that shared experience to occur in spite of physical distance, manifesting the notion that every place is both a dollhouse and a solar system. Conversely, "Frequency" is both in touch and out of touch, a song that lives out youthful queer infatuation, but for someone miles away. The waves of energy swell and dissolve into the raw emotion of the bare-bones "Free," and there's magic in how "Make It Easy" is constructed with a loss-of-signal type of distortion, yet feels just as breathtakingly warm. When the order is given to "play it again," you do, and the loop is seamless.

These songs make you aware of how love isn't bound to a solitary definition, much like pop music itself. Sylvan Esso are often defined as experimental, but for me, there's something purely pop—pop in the visceral sense— about the intentional refusal to work out the kinks. The quirky and disjointed sounds are hardly experimental, if you really think about it. They're simply honest, and that artful candor is what make this record so special. Free Love is a record that's just as much about the sounds as it is the spaces in between. — Ysabella Monton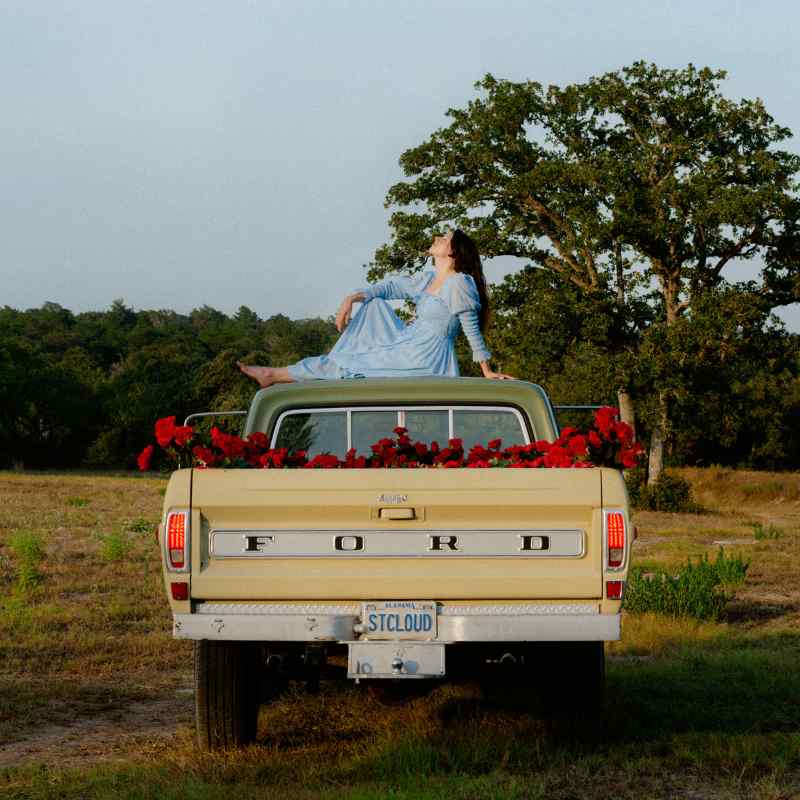 With her 2020 record Saint Cloud, Katie Crutchfield, performing as Waxahatchee, delivers a stunning collection of folk-country inspired songs concerning the complexities and beauties of love in its many forms. From the opening cymbal crash of "Oxbow" to the delicate fading piano of "St. Cloud," the album captivates entirely. Crutchfield herself best communicates what makes this record so transcendent in "The Eye" when she states, "I have a gift, I've been told, for seeing what's there." It is her precise and nuanced observations of the truth which allow her words to mesmerize the listener so completely. The darkest moments of this album retain their power without becoming defeatist or cynical, and the brightest moments effectively evoke sublime beauty but never feel saccharine or false.
The lyrics take center stage on this record, but it is the expert arrangements that give them the space to breath. The instrumental breaks appear at precisely the most poignant moments, allowing the listener the time they need to properly bask in the beauty or wallow in the weight of a particular line or verse. In addition to the arrangements of the songs, the structure of the album itself contributes heavily to its profundity. Each track flows into the next; each wave of emotion is perfectly curated. To me, this is most clearly exemplified by the saga of the last three songs. Between "Arkadelphia," "Ruby Falls" and "St. Cloud," all the emotional potency is retained, making those last few piano notes of the album all the more rewarding.
I'm wary to avoid hyperbole or cliché, but this record feels significant. I've found that listening to it start to finish, on a walk or a long drive, can provide a profound sense of reassurance. Katie Crutchfield's writing makes love for the self and love for others, despite or maybe due to its messiness, feel worthwhile and important. It is truly special when an artist is able to communicate something unique about these topics which consume our minds on a daily basis. Waxahatchee has done that on Saint Cloud. — Emerson Obus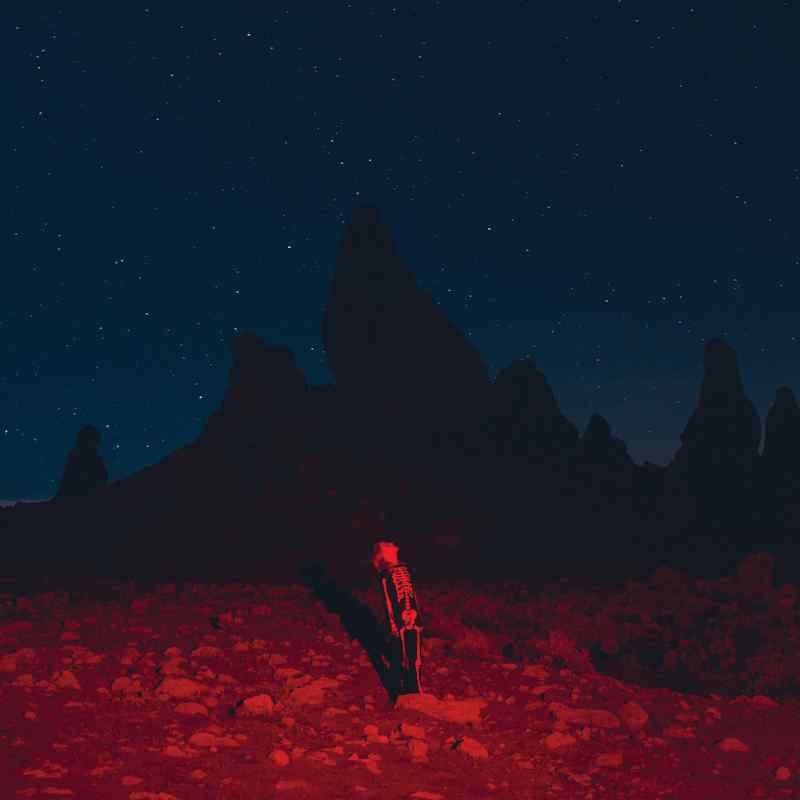 After a long haul touring with side projects Better Oblivion Community and boygenius, this summer Phoebe Bridgers gave us Punisher, her long-awaited second solo album. Further refining what caught the attention of the indie world in her 2017 debut LP Stranger in the Alps, there are many endearing things about Bridgers' songwriting that stand out on Punisher: the heavy-handed way she references what she loves, the macabre themes she entertains with wry observation, the existential questions laced with laconic irony that permeate her work as a whole. Murdering and burying a dead neo-Nazi her crush's backyard? Psychosexual anxiety dreams? That's just off the first (vocal) track on the album, and it's exactly the unconventional Phoebe Bridgers™ flair that established her footing at the beginning of an already prolific career.

Punisher as a whole, however, witnesses Bridgers' graduation from past trauma as she turns to face the skeletons in her own closet, the biggest of which might be herself. We know slaying our demons paves the way to personal growth, but here Bridgers shies away from any destination, languishing instead in liminality. Elements like the watery guitars on "Garden Song" and halo-like doubling of her voice on the title track "Punisher" give off the feeling of being submerged underwater, though not too uncomfortably—more like floating in a tepid bath than drowning in an unforgiving ocean. Meanwhile, she wields contradiction like a sword in "Kyoto," pitting joyful horns against her signature tragic humor in lines like, "I wanna kill you / if you don't beat me to it,"—a relatable way of battling with empathy for someone who has hurt you. Bridgers' isn't above barefaced vulnerability either. In "Chinese Satellite" she sings, "But you know I'd stand on the corner / embarrassed with a picket sign / if it meant I would see you when I die," wanting so much to believe in something beyond the finality of our collective existence. At first, I admired Bridgers for the way she conveys the idea of aloneness without loneliness, but now I see her real strength is in how she captures her own absence. She says it outright in "ICU": "I get this feeling / whenever I feel good / it'll be the last time." The walls she once built to protect have now reduced her to a ghost, watching the movie of her life play through without her.
There is something singular about this album opening with an instrumental called "DVD Menu," and finishing with a track called "I Know The End." The former sets the stage like a reverie, letting Bridgers haunt the rest of it. A flâneuse in her own right, she watches chemtrails with her brother in a suburban Goodwill parking lot, trips on MDMA and walks to a store without the intention of buying anything. She stares at the sky and feels nothing, waits around for the next time her lover wants her. She spends her time pretending to be herself and then asks who would do such a thing. In "Graceland Too," she "doesn't know what she wants or what she's gonna do." By the time she makes it to the last song, she's lying around, getting up and lying back down, watching the sun set on a relationship before the inevitable end takes hold. A cacophony of explosive instrumentation, screaming and what could be the first breath of life or a last death rattle has Bridgers gasping for air before the record cuts. "I have everything I wanted," she sings at the beginning of the album, almost in lament. Now, at the end of Punisher, the meaning is in where she decides to go from here. — Shasha Léonard