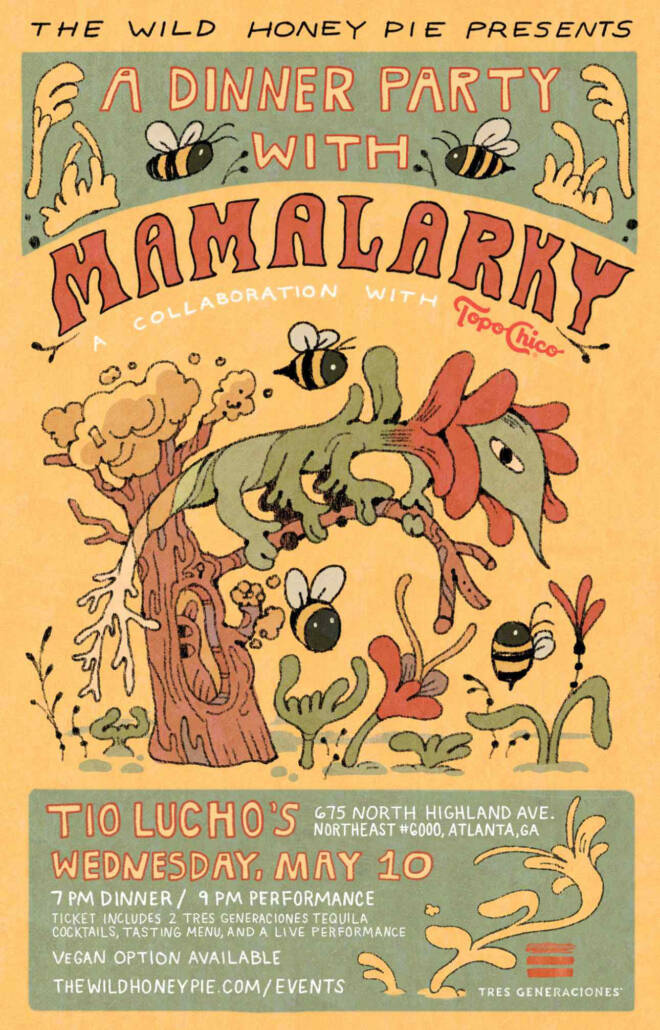 Mamalarky - Mythical Bonds
---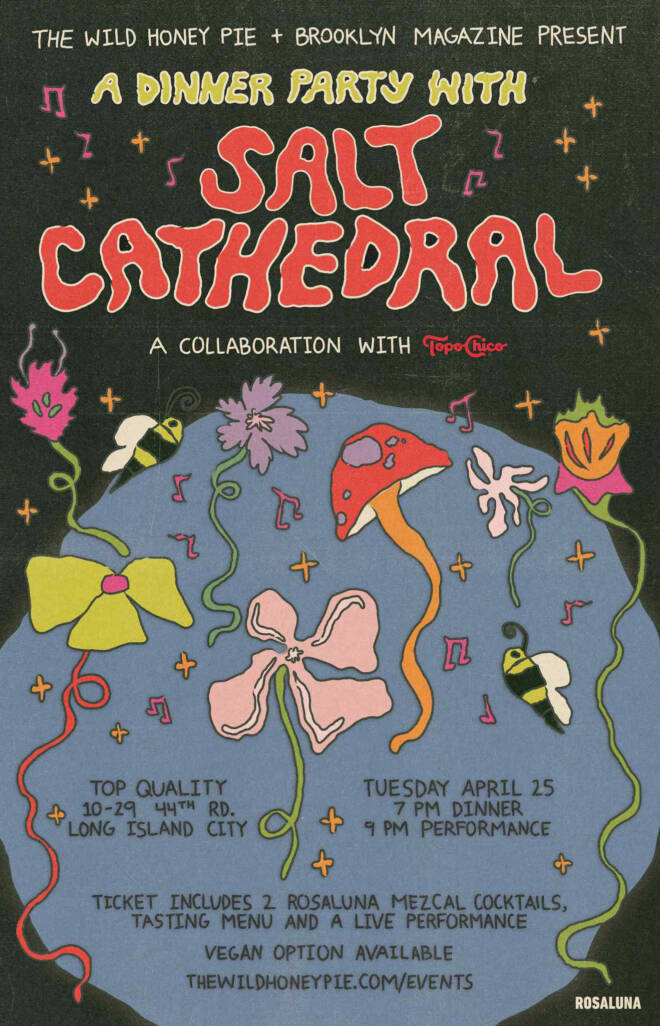 Salt Cathedral - No Ordinary Man
---
We're back in New York. Join The Wild Honey Pie and our friends at Brooklyn Magazine on April 25 for a special Dinner Party with Salt Cathedral and Topo Chico at Top Quality LIC. Enjoy a tasting menu, endless Topo Chico, paired cocktails featuring Mezcal Rosaluna and an intimate performance on Tuesday, April 25. Juliana Ronderos and Nicolas Losada comprise the New York-based band Salt Cathedral, whose sound is influenced heavily by the pair's Colombian backgrounds. They combine acoustic instrumentation with synth, cultivating a multilayered and electric sound that is uniquely theirs. The duo have booked hundreds of shows throughout the world and earned features in outlets such as Pitchfork, The Guardian and VICE among others.
The Wild Honey Pie Dinner Parties launched in 2017 in Greenpoint, Brooklyn and have since expanded to cities across the country. These events are a delicious taste of the best in emerging music and the culinary arts. Buy your tickets here now.
—
Eric Weiner
on March 11, 2023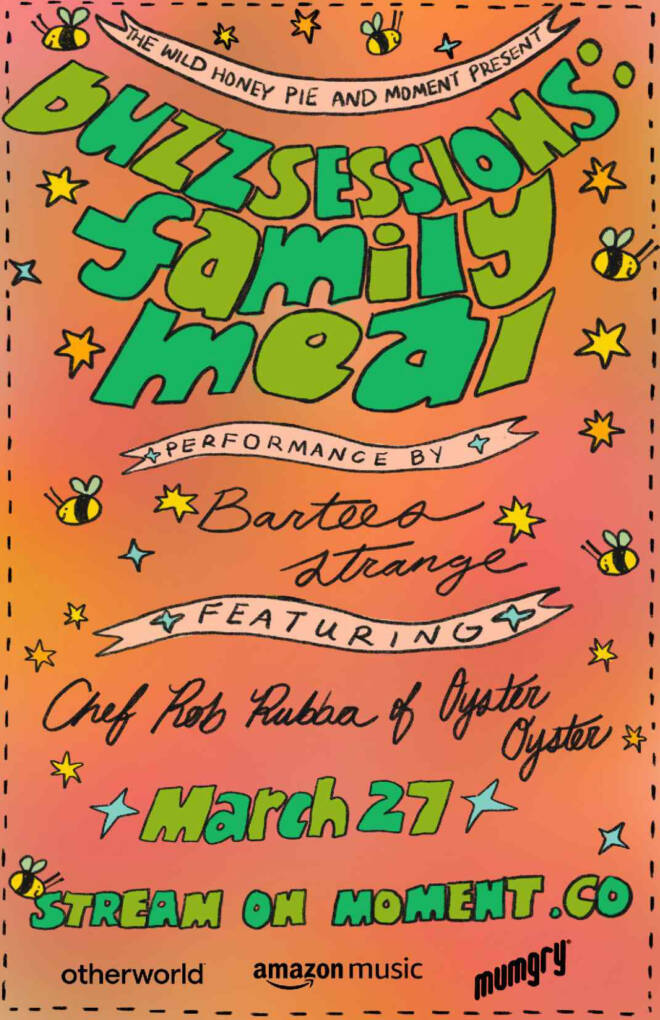 Bartees Strange - Wretched
---
After nearly a year in development, we're bringing back Buzzsessions, our immersive performance music video series. This time, with a culinary twist. Join us on the Moment streaming platform on March 27 as we unveil a new episode, in collaboration with Amazon Music and featuring ingredients from Mumgry and Otherworld. The brand new episode includes a five song performance by 4AD artist, Bartees Strange, and a cooking show segment showcasing executive chef Rob Rubba of Michelin-starred restaurant Oyster Oyster.
This is a whole new brand of Buzzsessions and we can't wait for you to see it. Available only at Moment.co/buzzsession on March 27. Directed by Bertrand Guez.
—
Eric Weiner
on March 7, 2023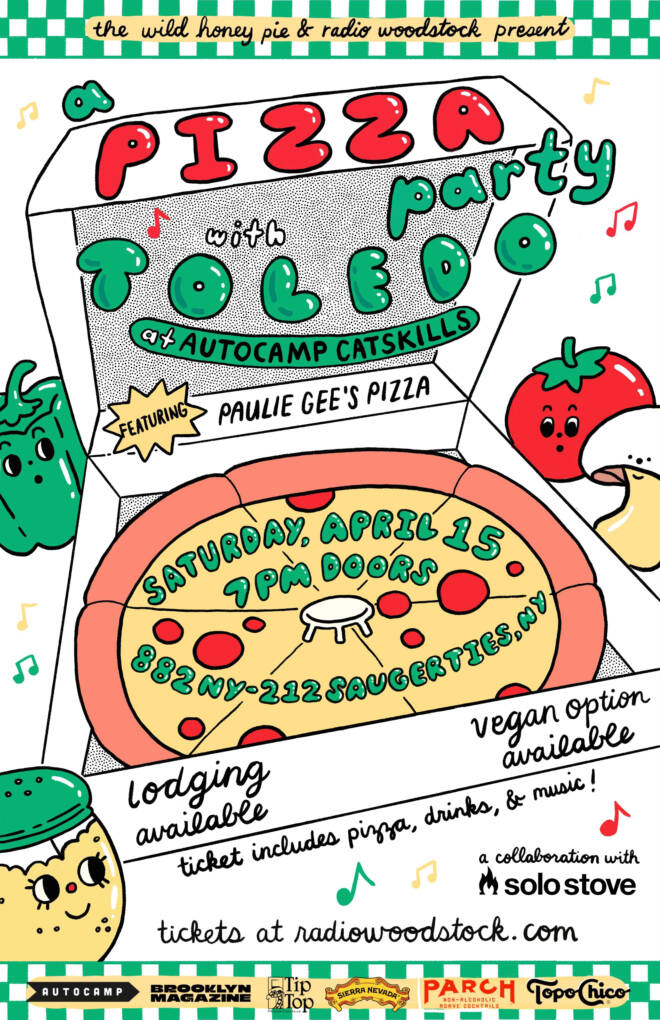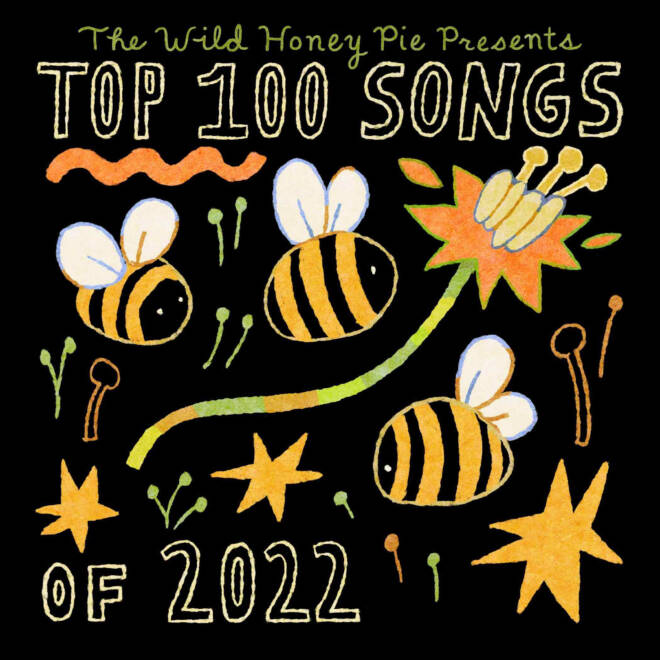 Top 100 Songs of 2022
---
It's December which can only mean one thing, it's time for us to share out favorite songs of the year list, a tradition that's been going strong for 12 years now. With the help of our team members Daphne Ellis and Delaney Esper, we compiled the songs that inspired us most this year and have them not for you in Spotify and Apple Music playlist form. As you can see from the title of the article, Sudan Archives sits at the top of our list and that's just the beginning. What are you waiting for? Go check out the whole list and enjoy the 6 hours and 5 minutes of music pleasure.
—
Eric Weiner
on December 7, 2022