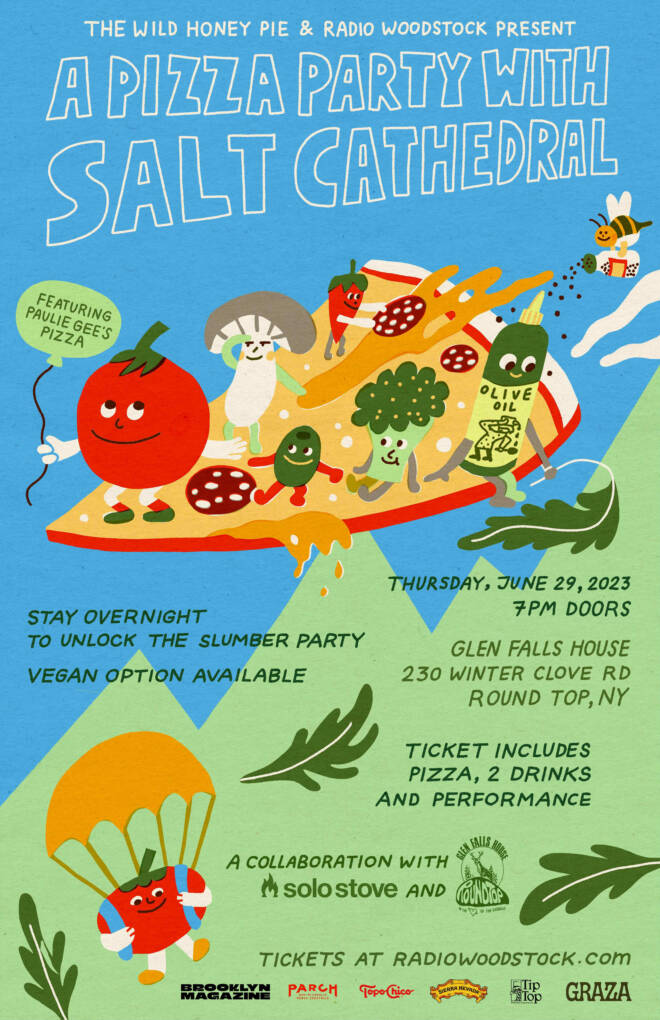 Salt Cathedral - How Beautiful (She Is)
---
Well if it weren't already obvious enough already, it's pretty friggin' clean now that we love Salt Cathedral. They played three Dinner Parties since 2017 and Welcome Campers in 2018 and now we're thrilled to announce their Pizza Party upstate in the Catskills, featuring pizza from Paulie Gee, in collaboration with Radio Woodstock, Brooklyn Magazine and Solo Stove. Join us on June 29 at Glen Falls House for unlimited wood-fired pizza, live music and free drinks courtesy of Sierra Nevada, Tip Top Proper Cocktails, Topo Chico and Parch non-alcoholic agave spirits.
For the first time in June, we're leveling up the Pizza Party. Show up early for the show for our first Pool Party, and if you book a room at Glen Falls House, you're invited to The Slumber Party featuring a late night DJ set from Saint Hippo, midnight munchies from Moonburger and complimentary cannabis from Weekenders.
Tickets are on sale now through Eventbrite. Only 35 spots left!
—
Eric Weiner
on May 24, 2023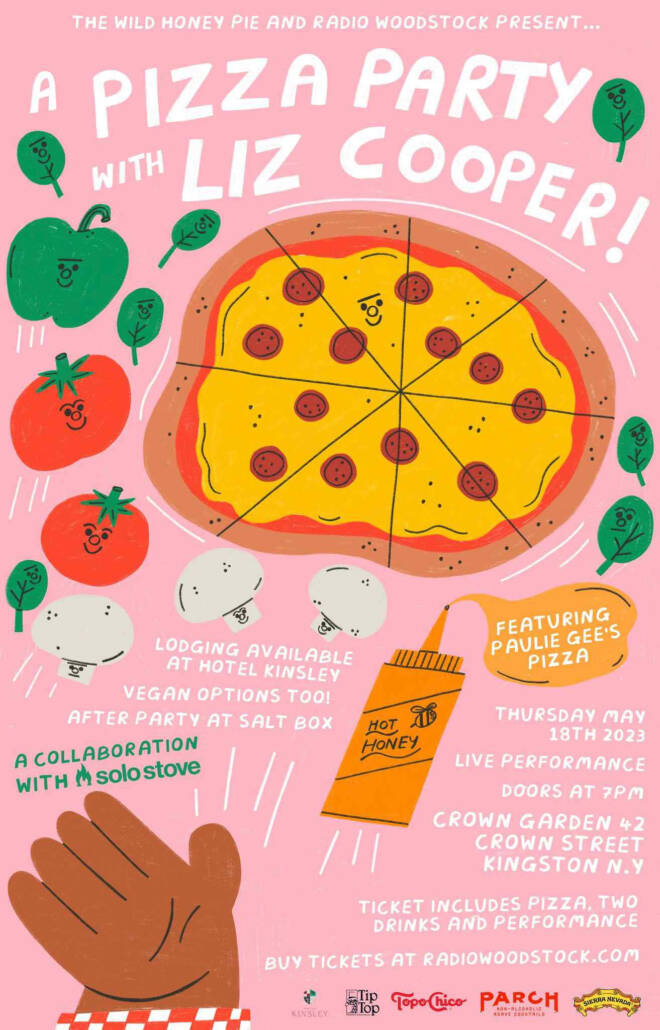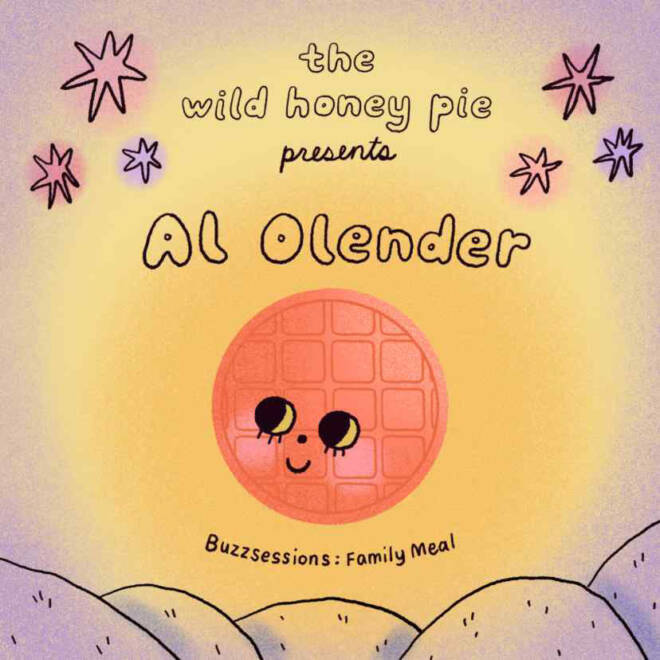 Al Olender - Keith
---
Buzzsessions are officially back! We welcomed Al Olender and Amanda Brooklyn to our new home near Woodstock for a meal cooked up by Matt Olley of Little Viking Co. and session directed by Zach Durocher. Watch the full Buzzsession here.
It's been about three years since we filmed a new episode of our live performance music video series so we wanted to try something a little different. In this episode, we combined our passion for music and food and shared a special vegan meal before recording three tracks with Al Olender, available now on YouTube and all audio streaming platforms. We love her music so much and know you'll feel the same. Special thanks to Mumgry nut butters and Otherworld pancake and waffle mix for filling up our bellies. It's good to be back!
—
Eric Weiner
on April 10, 2023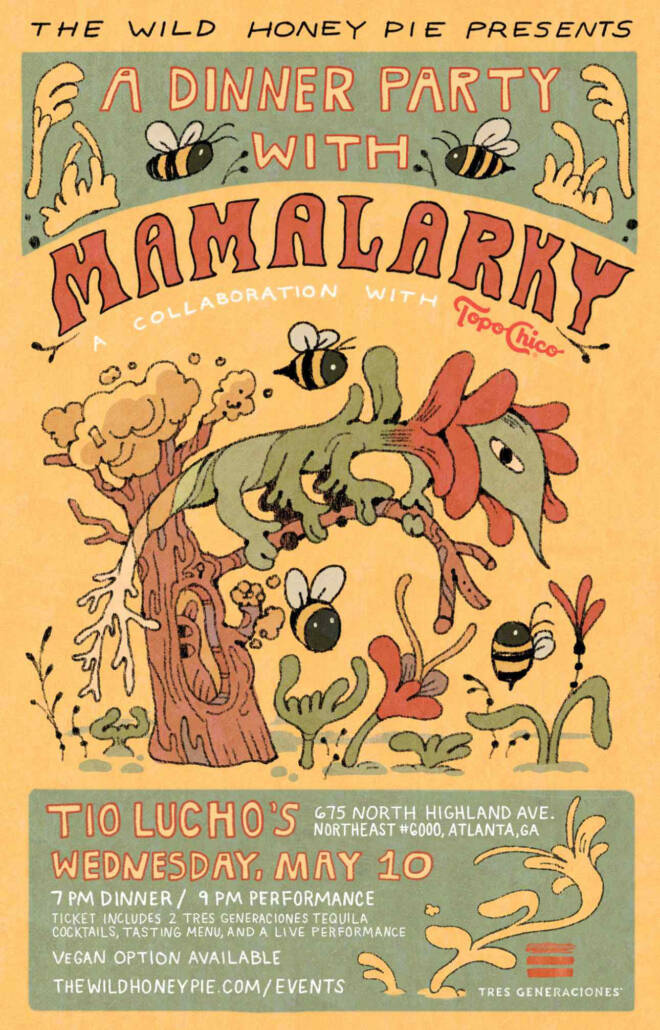 Mamalarky - Mythical Bonds
---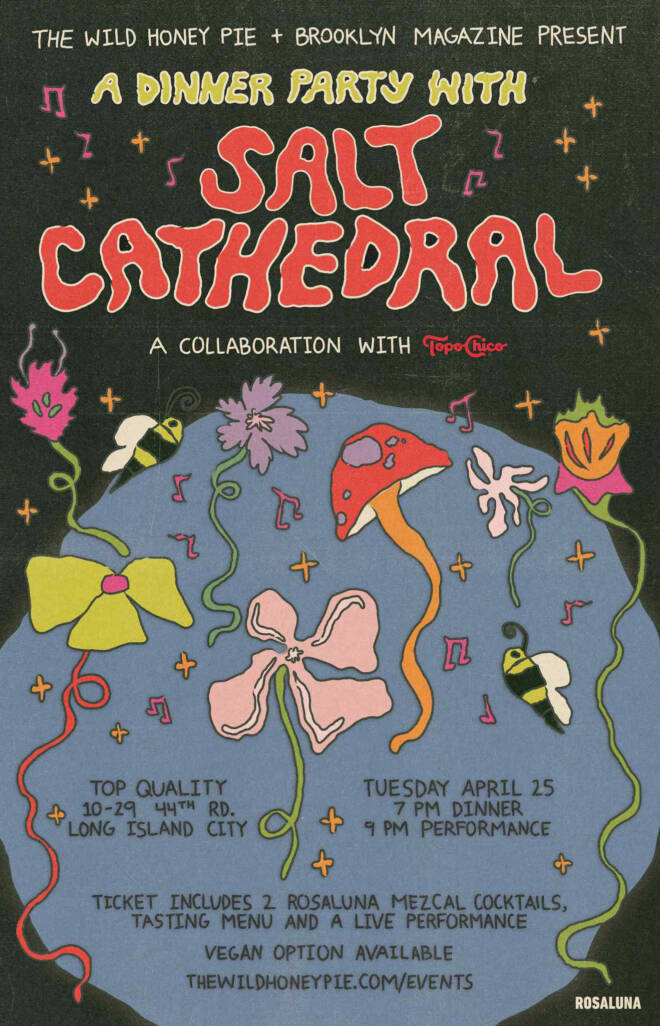 Salt Cathedral - No Ordinary Man
---
We're back in New York. Join The Wild Honey Pie and our friends at Brooklyn Magazine on April 25 for a special Dinner Party with Salt Cathedral and Topo Chico at Top Quality LIC. Enjoy a tasting menu, endless Topo Chico, paired cocktails featuring Mezcal Rosaluna and an intimate performance on Tuesday, April 25. Juliana Ronderos and Nicolas Losada comprise the New York-based band Salt Cathedral, whose sound is influenced heavily by the pair's Colombian backgrounds. They combine acoustic instrumentation with synth, cultivating a multilayered and electric sound that is uniquely theirs. The duo have booked hundreds of shows throughout the world and earned features in outlets such as Pitchfork, The Guardian and VICE among others.
The Wild Honey Pie Dinner Parties launched in 2017 in Greenpoint, Brooklyn and have since expanded to cities across the country. These events are a delicious taste of the best in emerging music and the culinary arts. Buy your tickets here now.
—
Eric Weiner
on March 11, 2023