Top 100 Songs of 2022
Updated by Eric Weiner, Daphne Ellis and Delaney Esper on December 7, 2022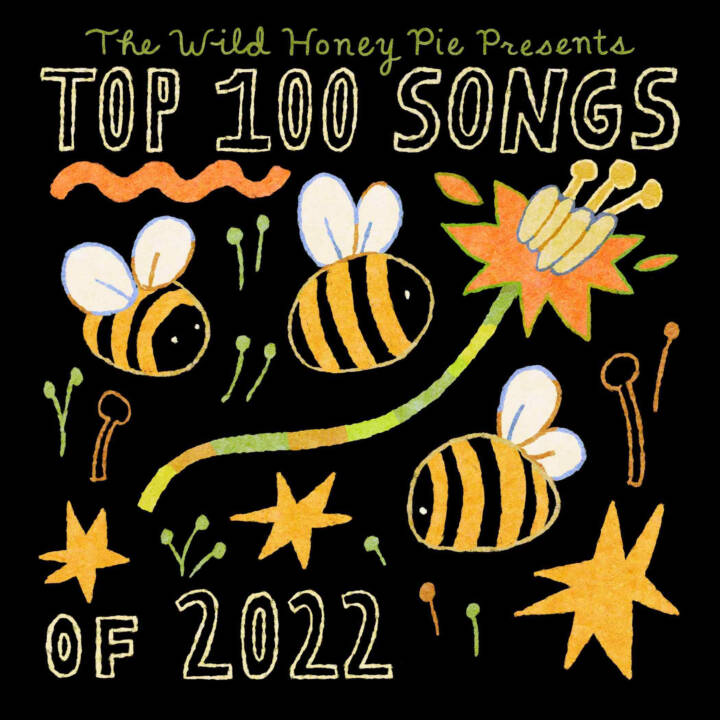 The Wild Honey Pie was born from a passion for uplifting musicians of varying public status. While our voice has evolved from its editorial roots into that of a creative agency, we remain proud to celebrate the music community through one-of–kind events as well as video content and by sharing our favorite tracks from established and emerging artists alike. Thanks to our partners at Topo Chico, we've been able to produce intimate dinner parties with musical guests like Matthew E. White, girlpuppy, Foreign Air and Tall Heights. Sierra Nevada supported our Henry Jamison pop-up art gallery event and KOHLER made it possible for us to create musical experiences at Flash Records, a bicoastal pop-up with record signings by Zella Day and Wet.

Not to mention, we're privileged to be working directly with some of our favorite artists by bringing their music videos to life. Among the acts we produced music videos for in 2022 are Cayucas, St. Lucia, Nico Losada, Mokita, Tones and I, Best Move, David Thomas Junior, Plastic Picnic, The Rare Occasions, Anomalie and more—but you'll have to stay tuned for those yet to be announced.
No matter how far we fly or where this journey takes us, we will always deliver a collections of songs that moved us most. Echoing throughout this year in music is a common curiosity—about ourselves, one another and what it looks like to truly care for each other. Art has been speaking to our miraculous autonomy and our audacity to be so tender. Our artists were brave, inventive and wonderfully untethered.
Luminaries such as The 1975 and Alvvays constructed diaphanous soundscapes distinctive to themselves, both in approaches afresh and reminders of why we were drawn to them at the very beginning. We were offered a wide variety of experiences sewn together with the mediating pull of authenticity both in sound and lyricism. In this age of media, there is a theme of deep self discovery and the freedom that comes with it. This beautiful notion is showing up in the output of so many. Prolific Big Thief rendered a collection of idiosyncratic songs with an air of most unswerving collaboration as a collective, truly listening to the hearts of one another. Samia's "Kill Her Freak Out" served as an emblem of immaculate honesty and humility in the face of insecurity. Our musical true norths reached into the depths of themselves in a refreshing and intrepid manner, holding out a hand which we gladly accepted.
This examination of the nature of things did not end with introspection, bands like Pinegrove and Rubblebucket softly turned our gaze toward the world around us, the land on which we live and urged us to participate with it. Music acts as both an informant and a call to action when the people making it truly care to use it as such.
Artists did not suppress the shadows of our time and welcomed difficult conversations on this journey of community realization. It is validating to know that our musical heroes are still experiencing and commenting on this version of Earth alongside us. The interconnectedness we felt with records from decades past is still very much alive on these new ones. Old friends, Death Cab For Cutie, graced us with curiously existential poetry, looking this time for a sense of direction after years of working towards a questionable end. The road to acceptance requires confrontation with grief, and Florist shared stories of growing around the voids left behind by loved ones lost. Leaning into the truth of a situation is often better than pretending to be perfect, which we can appreciate in Men I Trust's honest take on love as a vehicle for freedom.
Observations of pain are necessary on that path to surrender. Calls to action are mingled with a sincere, perhaps romantic hope to live well and enjoy what we do have in tandem with execution on radical movement against systemic shortcomings. Frankie Cosmos chooses to let go of what's out of her control and focus on what feels good, love, and the light side of material pleasures. Letting go not by force, but with the intention to build stronger is a recurring theme from artists like Dayglow and MUNA. In electric celebrations of life, they are able to dance with their own pain and help audiences do the very same. Ultimately, we learn from all of these that love is always sure to prove more intrinsic than instrumental.
Stream the list directly on Spotify or Apple Music. Big thanks to Eric Weiner, Daphne Ellis and Delaney Esper for putting this all together and Maya Helko for the gorgeous graphics.
Please note that all songs listed here were on albums released in 2022. Some did, however, come out as singles previously.

100. Husbands - "Must Be a Cop"
99. The War on Drugs - "Harmonia's Dream"
98. St. Lucia - "Rocket On My Feet"
97. Men I Trust - "Girl"
96. Frankie Cosmos - "Empty Head"
95. Noah Kahan - "Strawberry Wine"
94. BENEE - "Beach Boy"
93. MICHELLE - "POSE"
92. beabadoobee - "Sunny day"
91. Dora Jar - "It's Random"
90. Harriette - "Fucking Married"
89. Ethel Cain - "Hard Times"
88. Rubblebucket - "Cherry Blossom"
87. Andy Shauf - "Jacob Rose"
86. Daisy the Great - "I'm Just Another Person Oh God"
85. SASAMI - "Call Me Home"
84. Carolinas Polachek - "Billions"
83. Charlie XCX, Rina Sawayama - "Beg For You"
82. Hand Habits, Amelia Meath - "Under The Water"
81. Madi Diaz - "Hangover"

80. spill tab - "Splinter"
79. Haley Blais - "Coolest fucking bitch in town"
78. String Machine - "Touring in January"
77. Alvvays - "After The Earthquake"
76. Pity Party (Girls Club), Lucys - "I hope that you think of me"
75. Dehd - "Bad Love"
74. Kate Bollinger - "Lady in the Darkest Hour"
73. Plastic Picnic, Overcoats - "Roslyn"
72. Samia, papa mbye - "Mad At Me"
71. Angel Olsen - "This Is How It Works"
70. Christian Lee Hutson - "OCDemon"
69. Hannah Cole - "Warm Enough"
68. Raffaella - "BUICK"
67. Big Thief - "Simulation Swarm"
66. Georgia Harmer - "Headrush"
65. First Aid Kit - "Angel"
64. Plains - "Hurricane"
63. Spoon - "My Babe"
62. Samia, Rachael Jenkins - "Born on a Train"
61. Cayucas - "Topo Ride The Wave"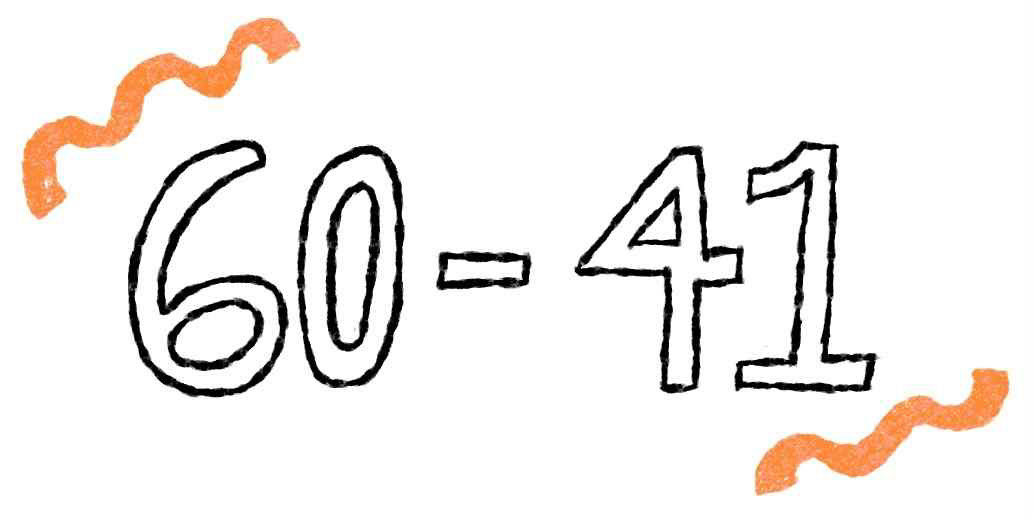 60. Yeah Yeah Yeahs - "Burning"
59. Widowspeak - "Everything Is Simple"
58. Wet - "Where Did the Day Go?"
57. Andrew Bird - "Underlands"
56. Bartees Strange - "Wretched"
55. Florist - "Red Bird Pt. 2 (Morning)"
54. Weyes Blood - "Children of the Empire"
53. Julia Jacklin - "Lydia Wears A Cross"
52. AURORA - "Giving In To The Love"
51. Charlie XCX, Christine and the Queens, Caroline Polachek - "New Shapes"
50. Let's Eat Grandma - "Happy New Year"
49. MUNA - "Anything But Me"
48. Orion Sun - "dirty dancer"
47. Dayglow - "Then It All Goes Away"
46. Sylvan Esso - "Your Reality"
45. Hippo Campus - "Bang Bang"
44. Sadurn - "snake"
43. Hovvdy - "Ruby"
42. Death Cab for Cutie - "Here to Forever"
41. Local Natives - "Desert Snow"

40. King Princess - "Change the Locks"
39. Twain - "The Priestess"
38. Tommy Lefroy - "Dog Eat Dog"
37. First Aid Kit - "A Feeling That Never Came"
36. Frankie Cosmos - "One Year Stand"
35. Briston Maroney - "Oregon"
34. Al Olender - "All I Do is Watch TV"
33. beabadoobee - "See you Soon"
32. Julia Jacklin - "I Was Neon"
31. Pinegrove - "Iodine"
30. Gatlin - "2000 Miles"
29. Samia - "Kill Her Freak Out"
28. Babehoven - "I'm On Your Team"
27. Hooray For The Riff Raff - "PIERCES ARROWS"
26. Sylvan Esso - "Didn't Care"
25. Genevieve Stokes - "Habits"
24. Jockstrap - "Glasgow"
23. Phoenix, Ezra Koenig - "Tonight"
22. First Aid Kit - "Out of My Head"
21. Florence + The Machine - "Free"

20. Beach Bunny - "Karaoke"
19. Runnner - "Vines to Make it All Worth It"
18. Bendigo Fletcher - "Pterodactyl"
17. Rachel Chinouriri - "All I Ever Asked"
16. quinnie - "touch tank"
15. Death Cab for Cutie - "Rand McNally"
14. Zella Day - "Radio Silence"
13. girlpuppy - "I Miss When I Smelled Like You"
12. Harry Styles - "Satellite"
11. King Princess - "For My Friends"
10. The 1975 - "The 1975"
9. Claud - "Go Home!"
8. MUNA - "Loose Garment"
7. Another Michael - "Water Pressure"
6. Lizzy McAlpine - "all my ghosts"
5. Monica Martin - "Hard to Explain"
4. Dayglow - "Deep End"
3. Harry Styles - "Grapejuice"
2. The 1975 - "Part of the Band"
1. Sudan Archives - Selfish Soul