Top 30 Albums of 2021
Updated by Ysabella Monton on December 17, 2021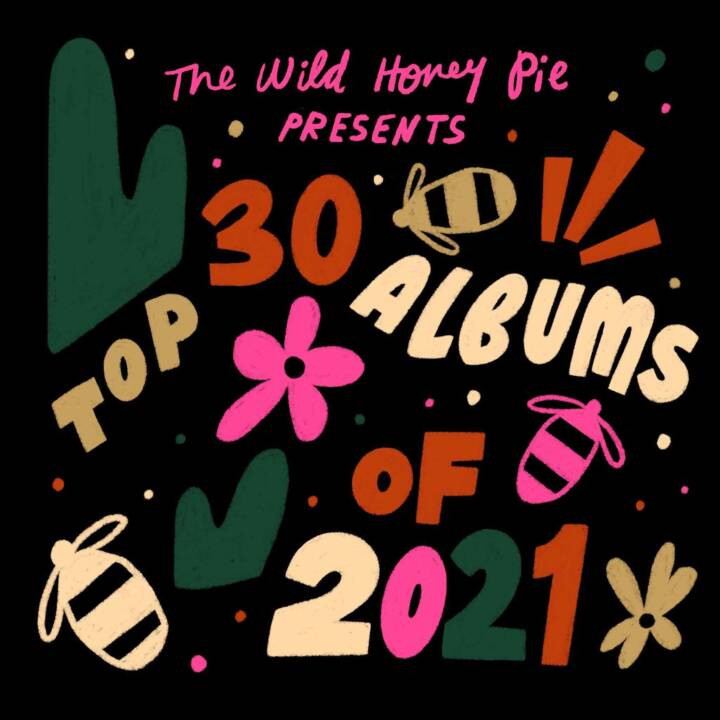 It's impossible to say that 2021 has been the polar opposite of the last. While we've found ways to meet and share experiences safely, I won't dance around the fact that the pandemic is not over, and I'll readily admit I still haven't figured out the right words to console anyone, much less myself, for the losses we bore in 2020.
But 2021 has been a soft reminder to embrace that which we can control, and music has always been around to fill those spaces. While I find myself oscillating between all five stages of grief even now, in 2021, musicians have inspired us to reclaim our stolen narratives. Taylor Swift began the process of taking back ownership of her masters and revisited her Red era as a new version of herself, one who has reflected and grown from trauma. Millennials and Gen Z-ers like Indigo De Souza (Any Shape You Take) and Olivia Rodrigo (SOUR) espoused the male-dominated grunge and pop rock sounds they grew up with to assert that the emotions of young women deserve to be respected.
And where we embraced hardships and vulnerability, we have also rediscovered happiness. From the graceful escapism of Jelani Aryeh's I've Got Some Living To Do to serpentwithfeet's Deacon, an exuberant celebration of Black, gay love, we've been empowered to feel levels of happiness we didn't know were possible. Japanese Breakfast's Michelle Zauner rehashed her personal grief with her phenomenal best-selling memoir Crying in H Mart; while the releases weren't intended to coincide, her record Jubilee, our favorite album of the year, proclaims that joy is always waiting on the other side, even if it just takes time.
Through the transparency of our favorite artists in 2021, we learned that growth and change demand us to be active agents in our narratives, no matter how unpredictable things get. So with that, we'll be bidding a bittersweet farewell to Buzzing Daily as we know it, and taking some time away from editorial.
In the meantime, we'll still be actively working to bridge the gap between artists and fans with our music videos and events of all kinds—from reviving our Dinner Parties to more concert series, hopefully coming to a city near you.
With The Wild Honey Pie, we've wanted nothing more than to recreate the magic of that friend in high school who made you weekly mixtapes with bootleg downloads and hand-drawn cover art, scrawled and barely legible tracklists unwittingly introducing you to your next favorite song or artist. At the same time, we're a team of creatives who always want to do more—more to fulfill ourselves creatively, more to bring joy to our readers and most importantly, more to uplift and support all of the musicians whose art inspires us to be better and move forward every day.
I would like to extend my gratitude to every member of The Wild Honey Pie writing team who put in countless hours and boundless patience and energy towards this vision over the last twelve years. As we set out to contribute positively to the music world, we would never have come this far without you.
We hope you, our readers, will be patient while we figure out how to reshape the blog and keep music discovery fresh, accessible and above all, genuine.
Stay Buzzing,
Ysabella Monton, Editor in chief & The Wild Honey Pie Team
Stream the full playlist with some of our favorite tracks from each album on Spotify. Special thank you to Chandler Subra for the brilliant graphics in this piece.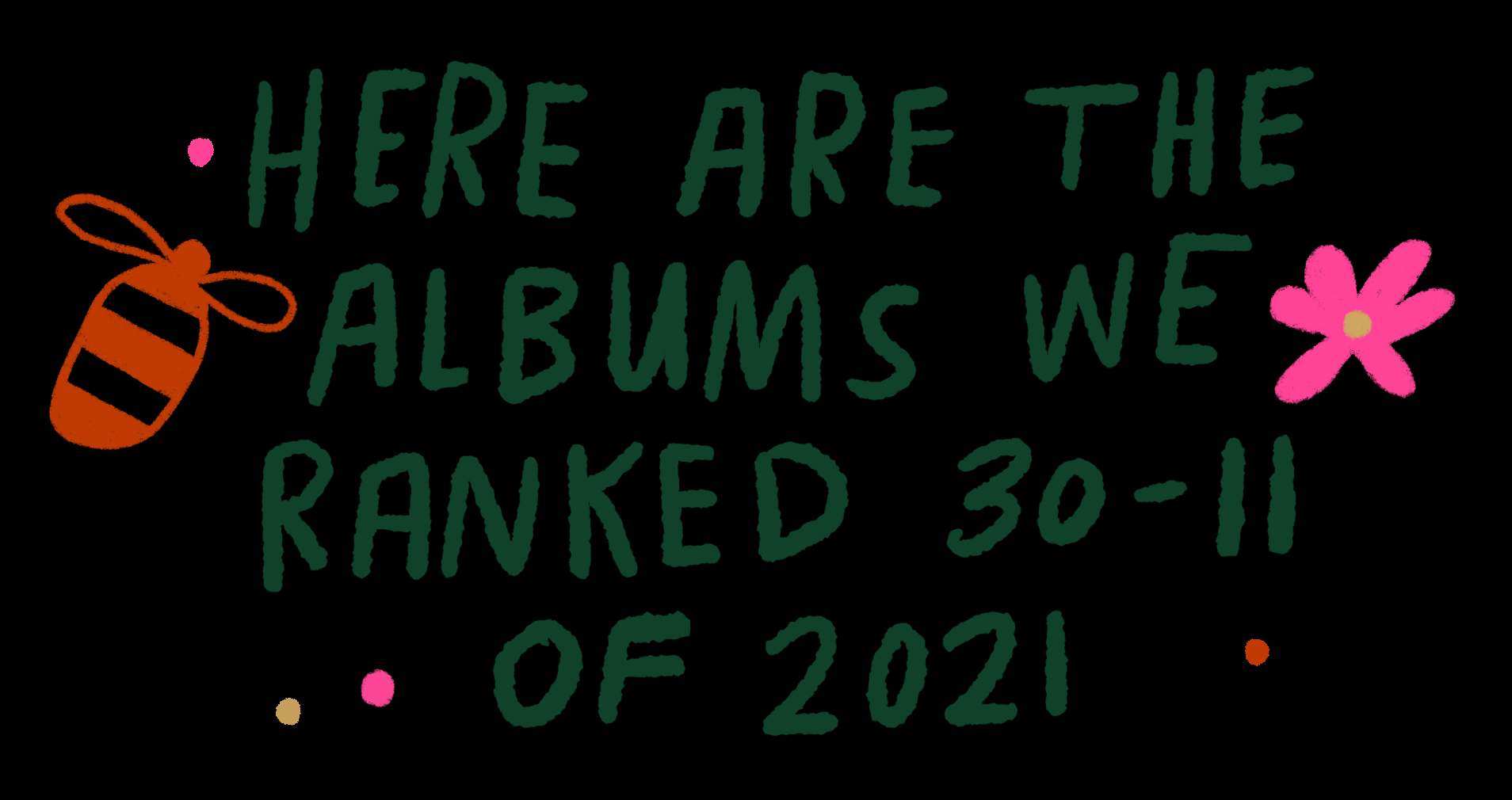 30.
Bo Burnham - Inside (The Songs)
29.
Doja Cat - Planet Her (Deluxe)
28.
Wolf Alice - Blue Weekend
27.
Bille Eilish - Happier Than Ever
26.
Justin Bieber - Justice
25.
Coco - Coco
24.
girl in red - if i could make it go quiet
23.
Katy Kirby - Cool Dry Place
22.
Del Water Gap - Del Water Gap
21.
Lil Nas X - MONTERO
20.
Valerie June - The Moon And Stars: Prescriptions for Dreamers
19.
Topaz Jones - Don't Go Tellin' Your Momma
18.
Silk Sonic - An Evening With Silk Sonic
17.
Bachelor - Doomin' Sun
16.
Jelani Aryeh - I've Got Some Living To Do
15.
Wet - Letter Blue
14.
Cassandra Jenkins - An Overview on Phenomenal Nature
13.
serpentwithfeet - DEACON
12.
Tyler, the Creator - CALL ME IF YOU GET LOST
11.
Claud - Super Monster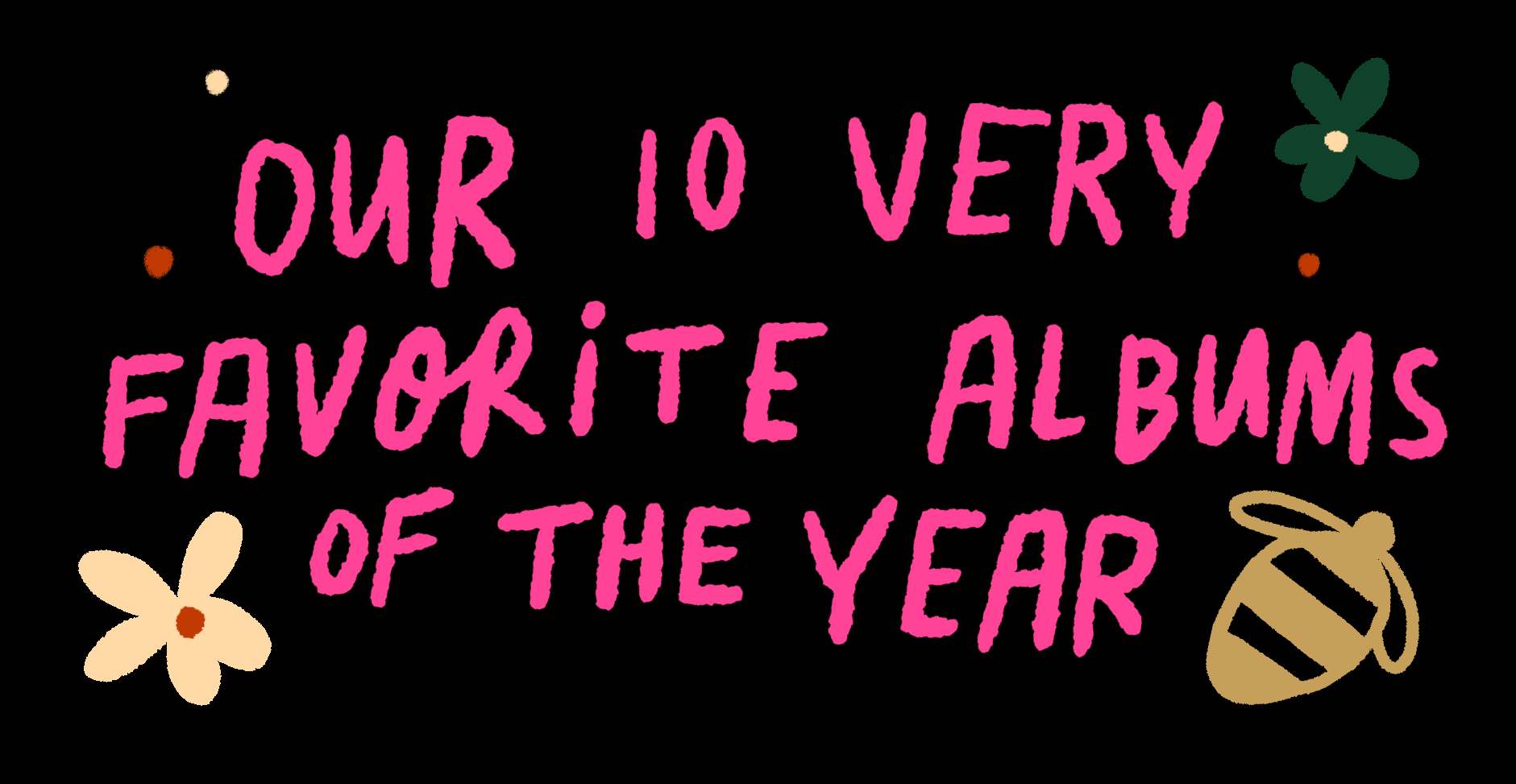 10.
Arlo Parks - Collapsed in Sunbeams
9.
Indigo De Souza - Any Shape You Take
8.
Julien Baker - Little Oblivions
7.
St. Vincent - Daddy's Home
6.
Taylor Swift - Red (Taylor's Version)
5.
Half Waif - Mythopoetics
4.
Sufjan Stevens and Angelo De Augustine - A Beginner's Mind
3.
Olivia Rodrigo - SOUR
2.
Lucy Dacus - Home Video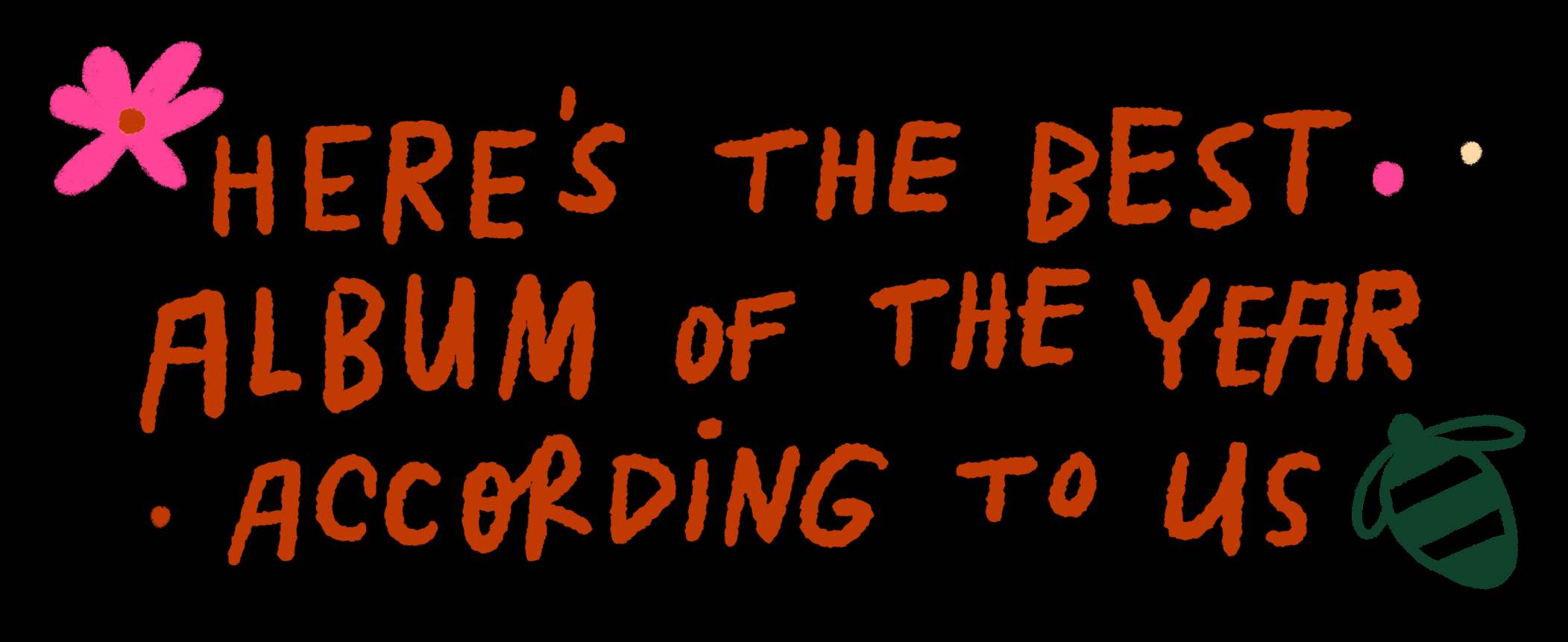 1.
Japanese Breakfast - Jubilee