Top 100 Songs of 2020
Updated by Karl Snyder on December 11, 2020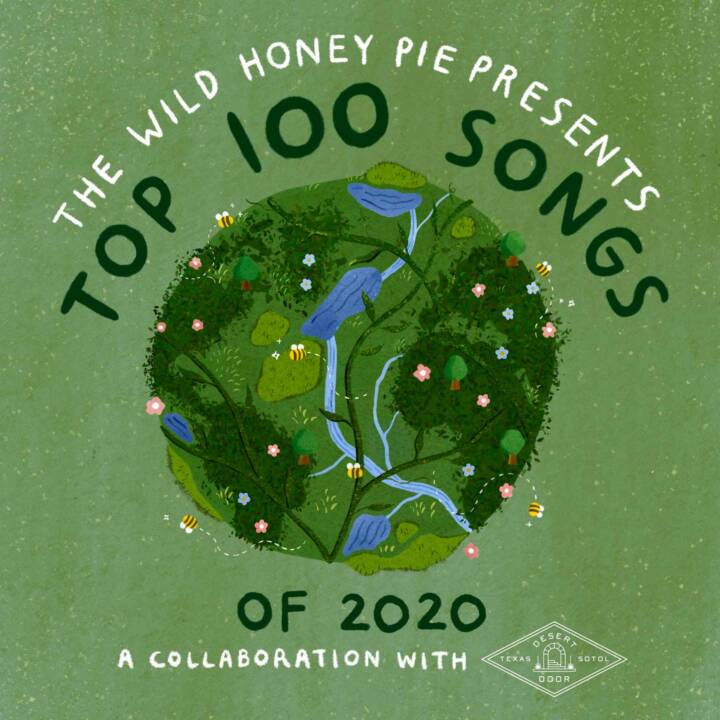 Sign up for merch bundle giveaway
We're working with Desert Door Texas Sotol to bring you a bundle of free merch from artists in our Top Albums and Songs of 2020 lists, including Fenne Lily, Faye Webster, Henry Jamison, Skullcrusher, Half Waif, Future Generations, Dan Croll, Runnner, Sun June and Stolen Jars. Just enter your name and email, and we'll let you know if you've won.
We love music for so many reasons, but one of the most important reasons is that it connects us. Shared love for a particular song can spark new friendships and deepen old ones. Close, repeated listening to a good song can center us and teach us lessons, connecting us to ourselves and our shared humanity. When you follow an artist's career over multiple years or decades, you develop a unique connection to their music, their life and their way of being in the world. And of course, before a song even makes it to our ears, the creative process has (nearly always) brought a whole bunch of people together: writers, performers, producers, managers—the list goes on and on.
Even as we have kept our physical distance this year as a vital act of care, the songs on this list have managed to connect us, not only to each other, but also to our own sense of stability, possibility and, frankly, hope.
And, well, we think that's pretty fucking magical.
Stream the full list directly on Spotify. A huge thank you goes to all of our writers who dove into their hearts and minds to deliver these wonderful words on our very favorite songs of 2020. A very special thanks also goes to to Zet Gold for the fabulous playlist cover, and to our collaborators at Desert Door Texas Sotol for supporting us as we celebrate our favorite music of the year.


100. Rina Sawayama - "Commes des Garçons (Like The Boys")
99. Lani Renaldo - "Trainwreck"
98. Future Generations - "Little Bit Longer"
97. BTS - "Life Goes On"
96. Told Slant - "Flashlight On"
95. Moses Sumney - "Polly"
94. Stolen Jars - "Winona - The Wild Honey Pie Buzzsession"
93. Lady Gaga, Ariana Grande - "Rain On Me"
92. King Princess - "Only Time Makes It Human"
91. Little Dragon - "Where You Belong"
90. Ashe - "Save Myself"
89. Run the Jewels, Greg Nice, DJ Premier - "ooh la la"
88. Chloe x Halle - "Ungodly Hour"
87. Anderson .Paak, Rick Ross - "CUT EM IN"
86. Michi - "Escondida"
85. Lianne La Havas - "Bittersweet"
84. Runnner - "Heliotrope"
83. Empress Of - "Bit Of Rain"
82. Bright Eyes - "Dance and Sing"
81. Overcoats - "New Shoes"


80. Nick Hakim - "QADIR"
79. Carly Rae Jepsen - "Solo"
78. Wet - "This Fog"
77. Faye Webster - "In A Good Way"
76. James Blake - "You're Too Precious"
75. Ela Minus - "dominique"
74. Adam Melchor, Emily Warren - "The Last Song On Earth"
73. Shamir - "On My Own"
72. Bon Iver - "AUATC"
71. Henry Jamison, Joseph - "Still Life"
70. Christine and the Queens - "Mountains (we met)"
69. Cardi B, Megan Thee Stallion - "WAP"
68. Kurt Vile, John Prine - "How Lucky"
67. Kevin Morby - "Valley"
66. Wilby - "Bad"
65. Thundercat - "Dragonball Durag"
64. Billie Eilish - "Therefore I Am"
63. Fiona Apple - "Cosmonauts"
62. Skullcrusher - "Places/Plans"
61. Sun June - "Singing"


60. Cautious Clay, Remi Wolf, sophie meiers, Still Woozy, Claud, Melanie Faye, HXNS - "Cheesin'"
59. Phoebe Bridgers - "Kyoto"
58. Dan Croll - "Grand Plan"
57. HAIM - "I Know Alone"
56. Love Mansuy - "Calm Me Down"
55. Tempesst - "High on My Own"
54. Helena Deland - "Pale"
53. Ricky Reed, John-Robert, Alessia Cara - "Fav Boy"
52. Nilüfer Yanya - "Crash"
51. Lido Pimienta - "Te Quería"
50. Orion Sun - "Trying"
49. Hinds - "Good Bad Times"
48. Frances Quinlan - "Your Reply"
47. Sylvan Esso - "Ring"
46. Soccer Mommy - "circle the drain"
45. Fleet Foxes - "Can I Believe You"
44. Anjimile - "In Your Eyes"
43. Car Seat Headrest - "Martin"
42. Charli XCX - "enemy"
41. Laura Marling - "Held Down"


40. BENEE, Gus Dapperton - "Supalonely"
39. Lauren Auder - "june 14th"
38. Christian Lee Hutson - "Lose This Number"
37. Fenne Lily - "Birthday"
36. The Strokes - "Selfless"
35. Japan, Man - "I Like To Wait"
34. Phoebe Bridgers - "ICU"
33. Grimes - "Delete Forever"
32. Tame Impala - "Borderline"
31. Remi Wolf - "Hello Hello Hello"
30. Gus Dapperton - "Post Humorous"
29. Sylvan Esso - "Ferris Wheel"
28. Ayoni - "Too Good - The Wild Honey Pie Buzzsession"
27. Taylor Swift, Bon Iver - "exile"
26. HAIM - "The Steps"
25. Fleet Foxes - "Sunblind"
24. Genevieve Stokes - "Running Away"
23. Becca Mancari - "First Time"
22. Phoebe Bridgers - "Chinese Satellite"
21. Miloe - "Winona"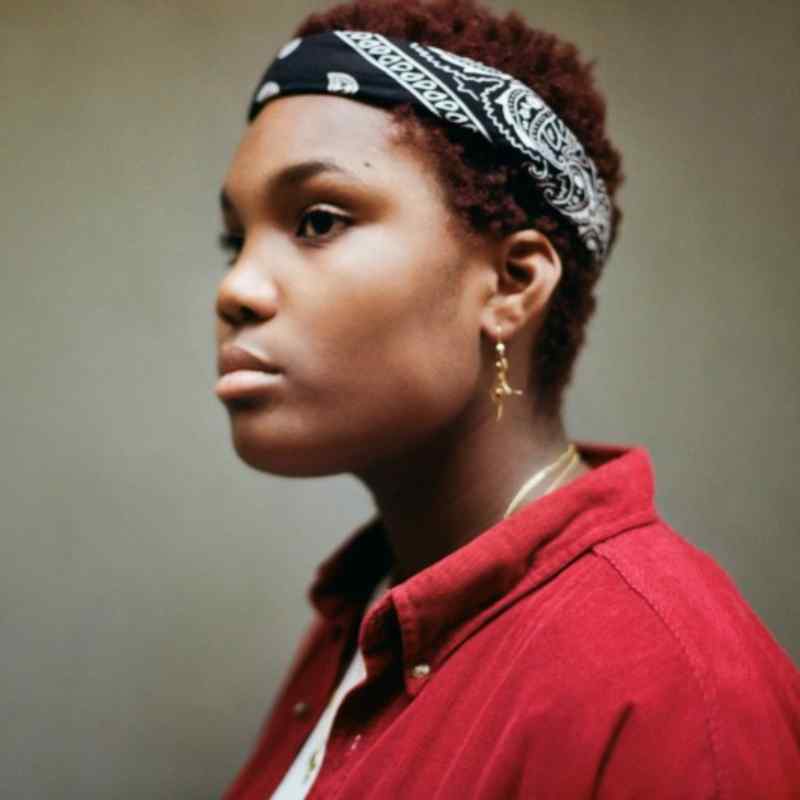 The same two slow-strummed guitar chords take turns as the measured backbone in this soulfully hypnotic and soothing track from London-based poet-singer-songwriter Arlo Parks. Underneath the guitar, a backbeat and solid bass make for a full-bodied rhythm, and the occasional reverberating keys supplement Parks' tender vocals as she paints a poetically vivid picture of the "Black Dog" that is depression, and the struggle to keep it at bay. As always with Arlo Parks' music, the most striking beauty of the song lies in the specificity of the lyrics, their unlikely rhymes and emotional vulnerability. While she sings of being terrified, there is a gentle boldness and confidence to her delivery that makes "Black Dog" come across as utterly fearless. It carries its weight with a delicate grace, making it endlessly captivating. Photo by Chris Almeida. — Maya Bouvier-Lyons

19. Half Waif - "Ordinary Talk"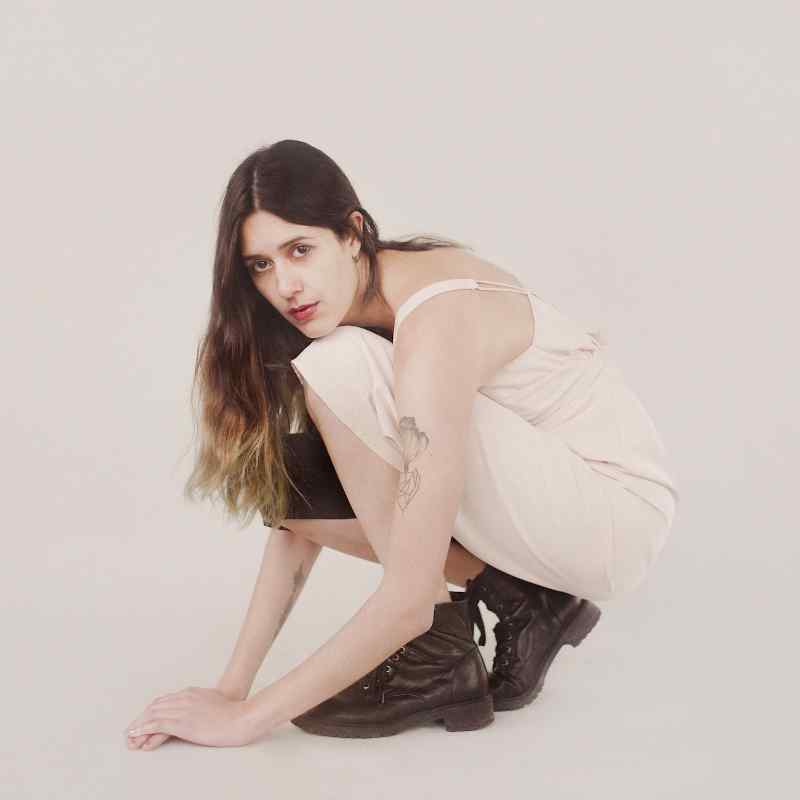 "Ordinary Talk" is an alt-pop slow burn that peers into the seemingly small day-to-day moments that weigh heavily on our lives. Over intricately stacked synths, Half Waif (a.k.a. Nandi Rose Plunkett) sings longingly about what it's like to move towards big, triumphant life changes and independence in the face of one's own typicality. "Sitting in the dark / Dreaming up a song / Crying in my coffee / Doing it all wrong / Everybody knows it's ordinary talk," she states as the track thins out to just her voice and a soft, chilling sound that grows into a rumble. With "Ordinary Talk," Rose seems to be celebrating the power of emotion, coming to terms with the fact that our feelings could possibly capsize us without warning, at any moment. The use of dynamics on display in the song is incredible, as each important lyric remains perfectly framed and emphasized by the instrumentals throughout. Overall, "Ordinary Talk" is an exquisitely original work of art that celebrates and honors the mundanities in our lives. Photo by Tonje Thilesen. — Paige Shannon

18. Adrianne Lenker - "anything"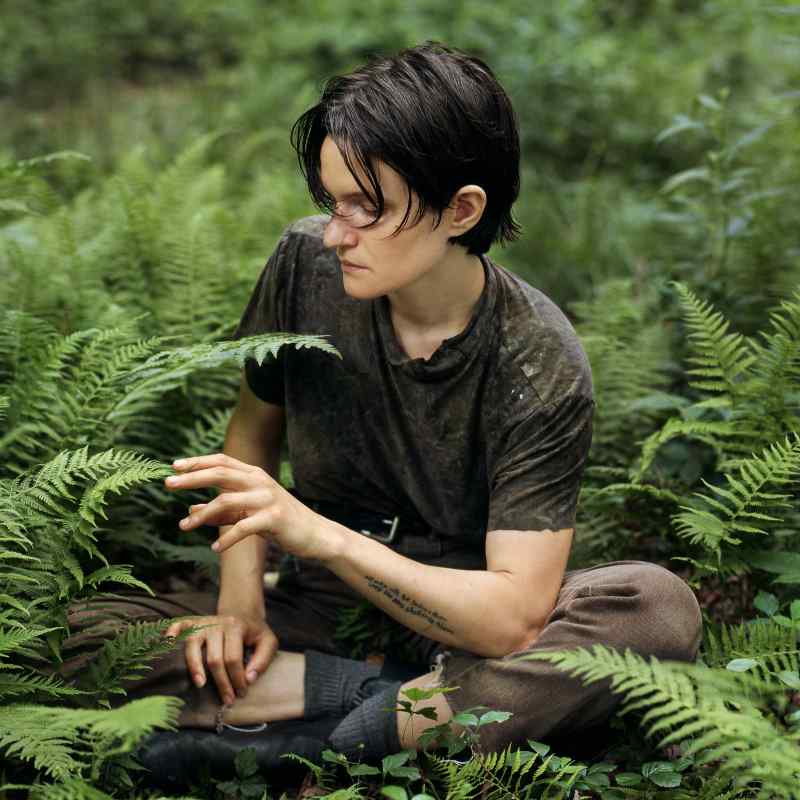 In a year that caused many of us to turn towards introspection, singer-songwriter Adrianne Lenker released songs, a tender and wise post-breakup album that we can't stop listening to. The album explores the revelatory aspects of isolation and absence, and "anything" was the first single. It highlights the finger-picked guitar, warbling vocals and brilliant storytelling that mark Lenker's sound. Her lyricism moves between specificity and broad sentiment like a rapidly focusing camera, capturing the world with unvarnished honesty. A song called "anything" on an album called songs is a pretty blank canvas, but Lenker fills it with detail: hanging jeans up to dry, a trip to the ER, a grocery store list. The result is a collage of scattered memories left behind after the end of a relationship. Lenker takes stock of these memories and spins them into gold. Her impressive and sometimes startling self-awareness is enhanced by the clarity of the recording, which has an audible sense of space (it was recorded during Lenker's quarantine in a Massachusetts cabin) and intimacy. "Wanna listen to the sound of you blinking," she sings, and if you strain hard enough, you can almost hear it. Leave it to Adrianne Lenker to capture the sound of isolation—both physical and emotional—with such insight and grace. Photo by Genesis Báez. — Siena Ballotta Garman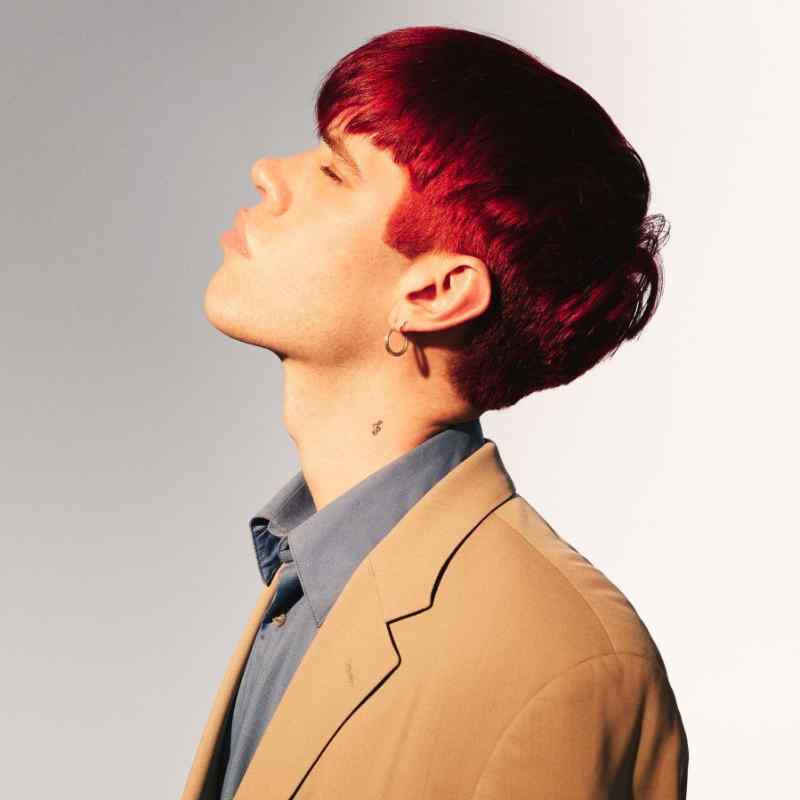 "Do U Wanna," a standout track from Ricky Music, the latest from synth-pop loverboy Porches, is a melancholy, slow dance-worthy track full of introspective moments. The track finds Aaron Maine, the mind and voice behind the Porches project, taking a step to come to terms with the polarity of his real self and the person he longs to be. Lined with dreamy synths and stark drums, Maine crafts the feeling of a daydream as he himself dreams, "But I just wanna watch you live / I think I wanna dance, do you wanna / Hope you wanna dance." Reality catches up to Maine as he builds to the chorus ("And so I lie to myself / Once again / I never wanna dance, I never wanna / Never wanna dance") with a harmony of synths backing him up. The song finds its legs in the final moments as Maine breaks from his familiar dead-pan tone to hopelessly wail into the void, finally accepting the contrast between his two selves. Photo by Max Hirschberger. — Jonah Minnihan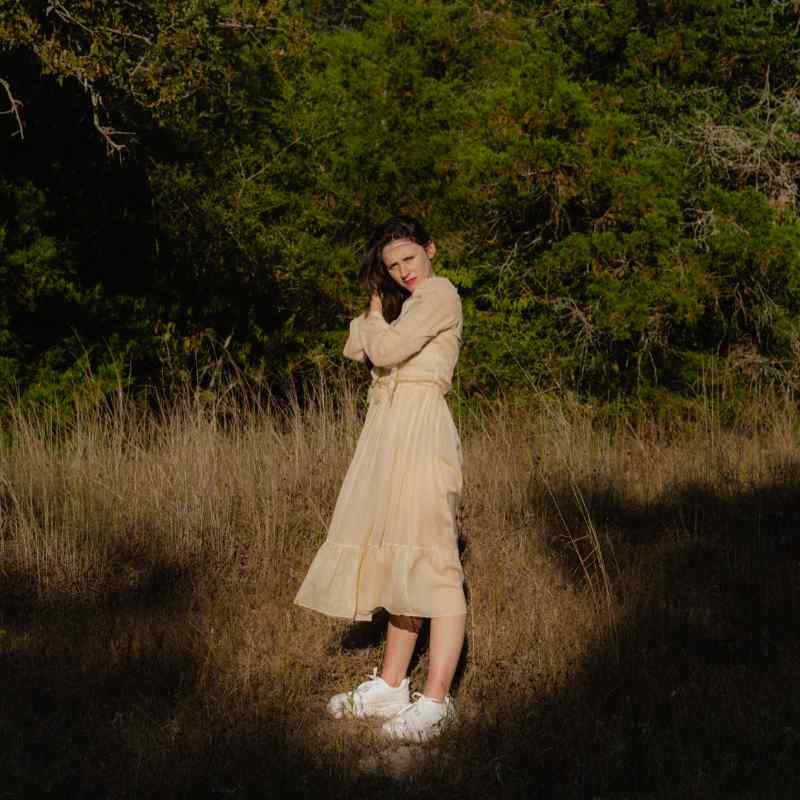 Waxahatchee's "Lilacs" expertly navigates the windy sinews of progress, celebrating the struggle for self-betterment without glamorizing or painting over the missteps that are inevitable along the way. The song is melodically centered on an easy-going guitar riff that evokes a mood of unhindered exploration and steady fortitude. In the same vein, Katie Crutchfield's vocals simmer with wayward intonation, highlighting the role of the speaker's individuality in her apparent journey. In an album that is largely about recovery, "Lilacs" functions as an ode to the process. Blooming with stunning vocals and refined introspection, the track's speaker examines her situation with practiced rational and fortified wisdom. She has seen the effects of forward motion and is not planning to stop anytime soon. Photo by Molly Matalon. — Lilly Rothman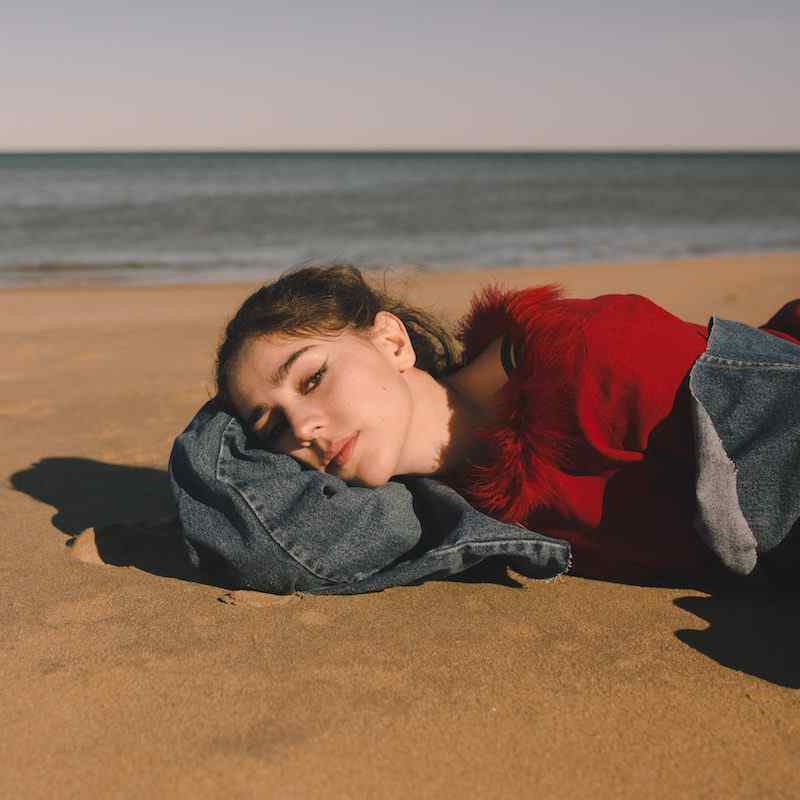 Simple, conversational and cutting, the lyrics in "Big Wheel" have a subtle poetic brilliance in them that's difficult to ignore. "Big Wheel" is a vignette of stories told from a narrator coping with the natural losses that occur as we age. Samia has a gift for painting the particular pangs and burdens of 20-something existentialism: we're all acting at varying rates of emotional availability and no expectation is consistent, let alone communicated clearly. Samia's music primarily explores the loss of innocence and the apocalyptic nature of surrendering yourself to your adulthood. It's expressive, emotional and honest. You can feel her reaching for intimacy, begging the subjects of this song to see her affection, but this pleading is layered with nuance and postmodern irony. She's explaining the reasons for her loneliness, all the while assuring her audience that she "got bad news, but didn't fight." Samia has the texture and ferocity of Courtney Barnett, with the conviction and musical sensibilities of Phoebe Bridgers. Whether the lyrics in this track are directly personal to Samia or pure fiction, the execution of the story-telling is fascinating and excellent, making this a shoo-in as one of my favorite tracks of the year. Photo by Muriel Margaret. — Hannah Lupas

14. Perfume Genius - "On the Floor"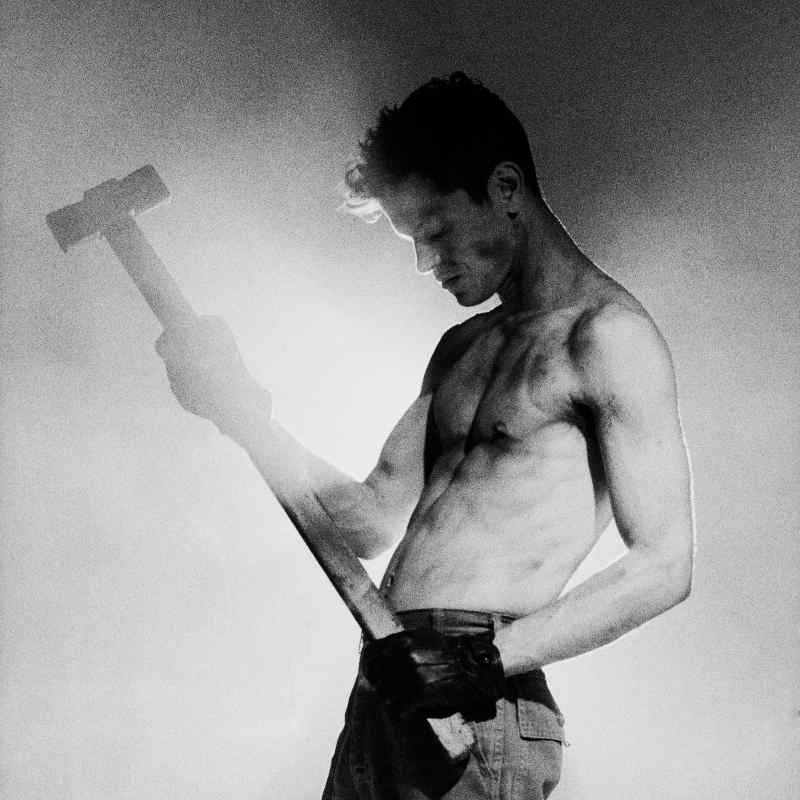 There's an unshakeable sense of trouble in Perfume Genius' "On the Floor," an eclectic and powerful song that pulls you back and forth between liberation and fixation. "On the Floor" is part of Mike Hadreas' beautiful and very intense Set My Heart On Fire Immediately, the fifth studio album released under his moniker Perfume Genius. Much like the tone of album's title, there's an incredible sense of urgency that rushes through the record, and "On the Floor" is at the center of it. Artist Blake Mills, who also produced the album, adds sharp and bright instrumentation and backup vocals on this track. Powered by a catchy, funky bass line that repeats throughout, the song is adorned by electric guitars and synthesizers. "On the Floor" focuses on a romantic obsession, ardent and sweat-inducing. When Hadreas sings, "The rise and fall of his chest on me / I'm trying, but still, it's all I see / The violent current of energy," you question whether he's fallen in love or is trying to wake up from a feverish sexual nightmare. "How long 'til this heart isn't mine?" is another great line; the way the question is phrased makes his desire ambiguous—whose heart is he referring to? and does he really want it? The song comes to a close with Hadreas' gorgeous vocalized melodies and electric guitar flourishes, and as the rhythm fades out, the fever dream comes to an end. Photo by Camille Vivier.— Alejandro Veciana

13. Del Water Gap - "Ode to a Conversation Stuck in Your Throat"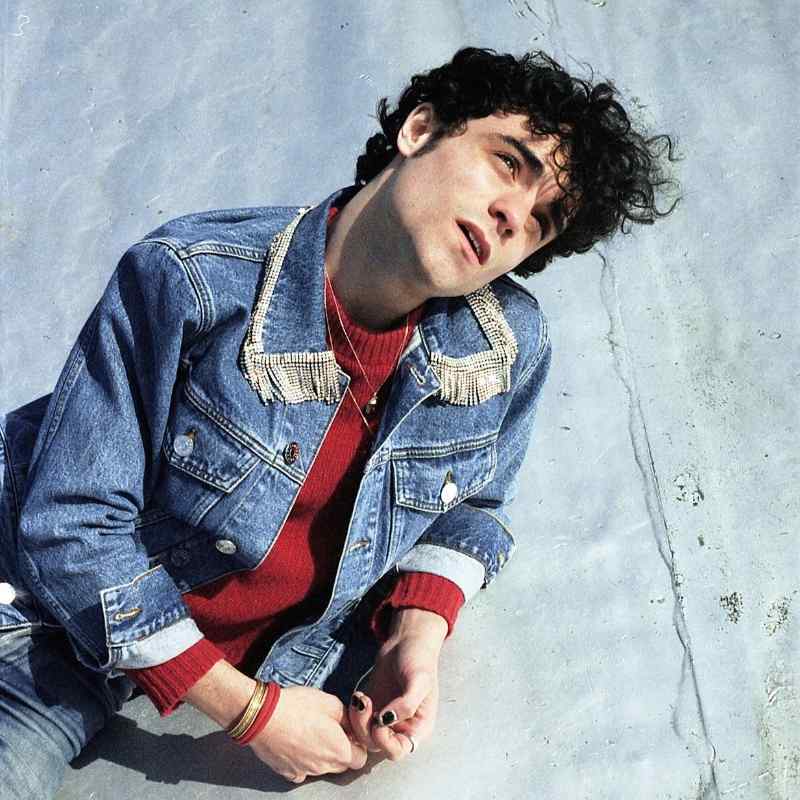 Del Water Gap's "Ode to a Conversation Stuck in Your Throat" is a perfect snapshot of this year on halt. Strong and upbeat, it spites the near misses of unrequited love with the help of confident percussion and romantically charged strings. Sonorous breaths from lead singer, S. Holden Jaffe, turn a hypnotic double helix of self-restraint and insatiable desire. The chorus erupts ecstatically to describe an involuntary obsession: "And it hits me / I don't want anybody else touching you like I do." Through cycles of bewitched guitar and repeated variations on the above sentiment, listeners are invited to live in the track's seemingly never-ending stir. It's an airy, comfortable place that warns against familiarity's illusion of solace. Photo by Angela Ricciardi. — Daphne Ellis

12. Grimes - "You'll miss me when I'm not around"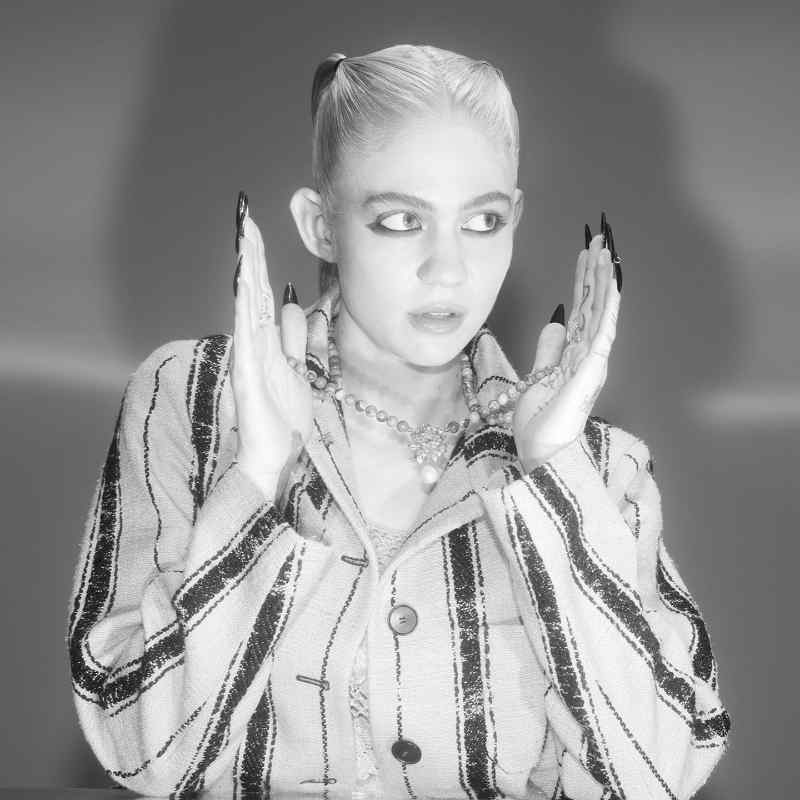 Claire Boucher, better known as Grimes, has had an especially eventful year—even by her standards. Boucher brought life into the world, documenting her pregnancy online with characteristic candor and artistry. She also released Miss Anthropocene, an album about climate change and the danger it poses to life on earth. The Anthropocene is a proposed geologic time period in which human activity is the primary influence on the environment. This year, it's easier than ever to make a convincing argument that we are living through this period, which gives Grimes' album an uncanny relevance. "You'll miss me when I'm not around" is a song about the threat of loss, told through an angel who considers suicide as a means of revenge. The narrator ponders death in an unnervingly casual tone as Grimes sings, "I'll see you underground." Auto-tuned background vocals and catchy melodies identify this track as one of the more straightforward pop songs on the album. Grimes frequently inhabits the pop song form, but she seems to bring an alien perspective, producing songs that function as an exaggeration and even critique of pop music. She also inhabits fictional characters, allowing her to write from perspectives other than her own. The characters on Miss Anthropocene often celebrate climate change and don't attempt to resist their demise. "You'll miss me when I'm not around" exemplifies this tendency towards self-destruction. When Grimes announces "last call" in the chorus, she expresses the song's underlying urgency. We need climate action now, before it's too late. Photo by Jason Nocito. — Siena Ballotta Garman

11. Sylvan Esso - "Rooftop Dancing"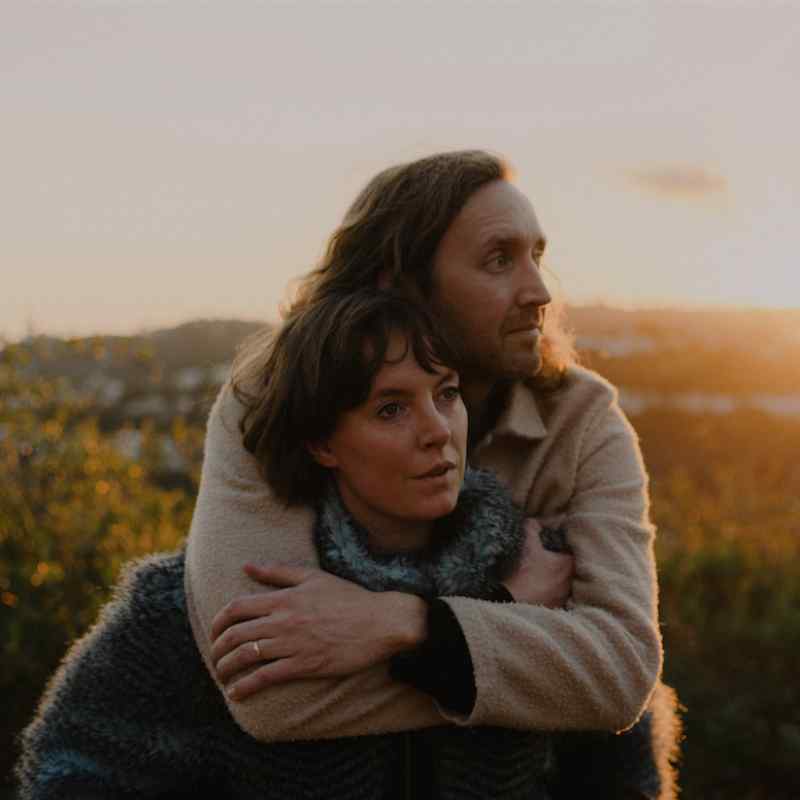 Sylvan Esso have done it again—they've created a whole world out of a teensy collection of precisely produced and placed sounds. "Rooftop Dancing" is a masterpiece that starts with a stutter—simple vocal and single guitar notes with squeaky steel strings create a three-dimensional universe into which lead singer Amelia Meath places evocative lyrics: "concrete, concrete shining everywhere, moonlight's bright and the kids don't care." Immediately, we're rooftop dancing with her. Unpretentious electronic drums, a bass. A simple chorus ("babies double-dutching, singing their names") empties into the voices of the kids jumping rope, breathless on the concrete. Close your eyes and listen—can you feel the nighttime breeze in your hair? Is that a hand lightly guiding you across the moonlit rooftop? It's the hallucinatory magic of this song, bringing us in, making us want to stay as long as we can. Photo by Elizabeth Weinberg. — Mikhal Weiner



10. Megan Thee Stallion, Beyoncé - "Savage Remix"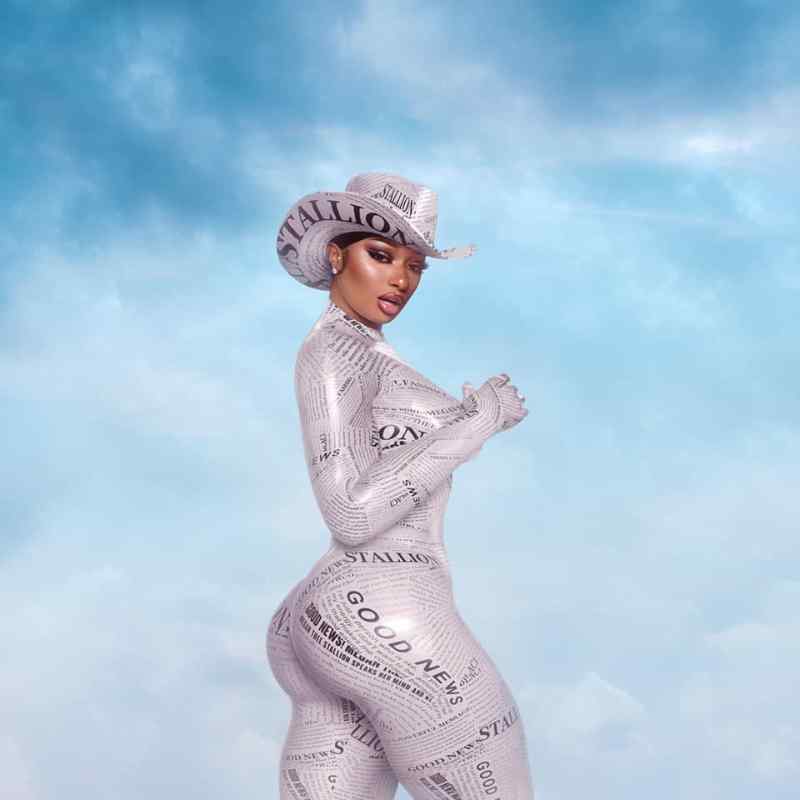 The spring of 2020 was exhausting and destabilizing, but even in the midst of the emerging global pandemic, there were at least two people we could collectively count on to supply some semblance of joy and inspiration. Not long after Megan Thee Stallion's "Savage" went viral on TikTok, this dynamic duo (and the term is far from doing them justice) joined forces for the remix that we didn't know we needed. Queen Bey adds her Midas touch to an already excellent track, taking on a lower vocal range for her opening and solo verses, and also providing layered backup harmonies and exceptional riffs behind Hot Girl Meg's impeccable deliveries. If the song in its original form was unabashedly confident and assertive, the added chemistry of thee Stallion and the Bey makes this the ultimate anthem of empowerment. Photo by Marcelo Cantu. — Maya Bouvier-Lyons

9. Claire Rosinkranz - "Backyard Boy"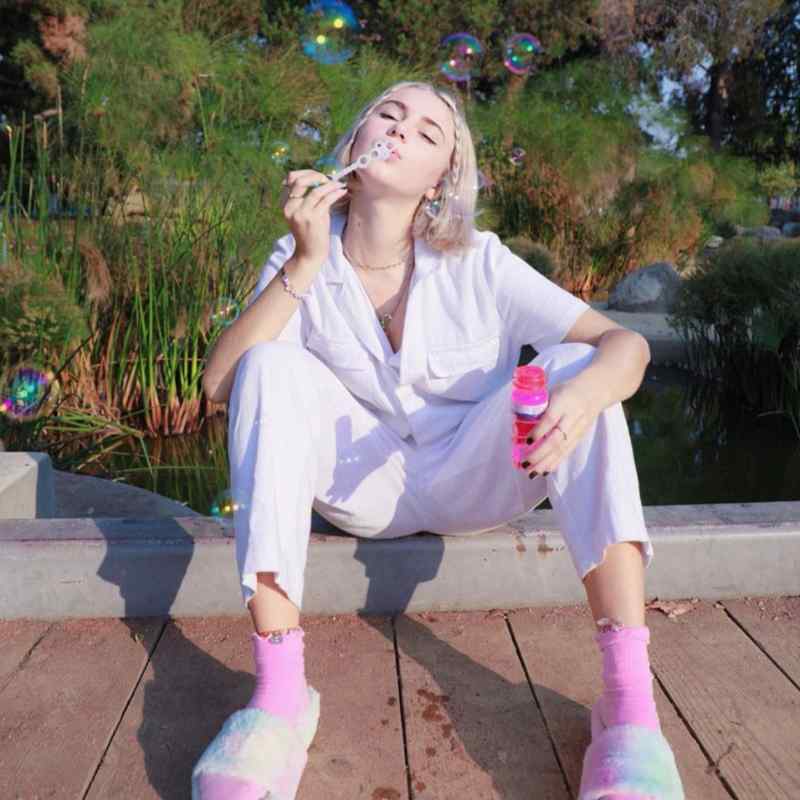 Claire Rosinkranz took the indie-pop scene by storm this summer with her break-out hit "Backyard Boy." Breaking genre barriers and catching fire on TikTok, this song proved to be an evergreen hit even after the summer came to a close. It's warm, poppy and fun, and exactly what the world needed in a less-than-pleasant year spent indoors. The track's bouncy combination of alternative pop and soft rock make it one of the most eclectic and listenable indie tracks of the year, and Claire Rosinkranz is just getting started. The teenage singer-songwriter wrote and produced her first EP, BeVerly Hills BoYfRiEnd, in her home with her father, the multi-instrumentalist and composer Ragnar Rosinkranz. Since then, she has released multiple other versions of "Backyard Boy," including a version with Jeremy Zucker and a stripped version which features Rozinkranz's strong and controlled vocals over electric guitar. This latter version, in particular, really illuminates Rozinkranz's vocal talent and also lends a fresh intimacy to the lyrics. Although the song is about the nerves that surround new, young love, it doesn't sound naïve in the slightest—a testament to her mature songwriting. If this is what Claire is able to produce right out of the gate, she's got a promising career ahead of her, and all of us are eager to see where she'll go next! Photo by Phoebe Neily. — Hannah Lupas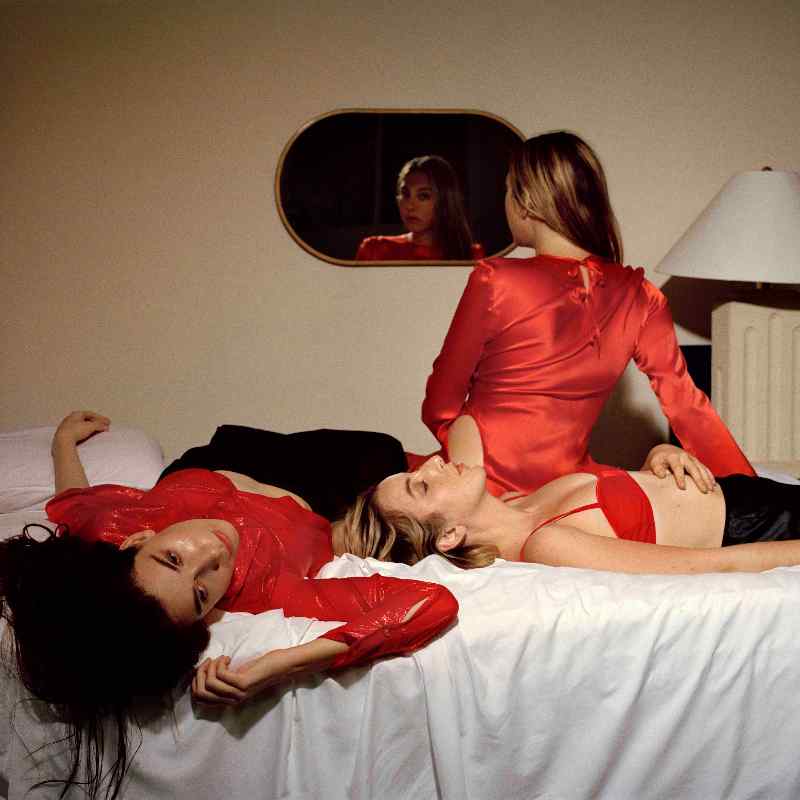 HAIM have stuck with me ever since I snatched up a free iTunes download for "Honey & I" at the Starbucks on West 4th the fateful fall of my freshman year of college. "Now I'm In It" is a far cry from the 80s synthpop sensibility that won me over in 2013, but showcases a self-awareness that I lacked back then, too. Though the track technically came out in 2019, it shines as the best of many standouts on 2020's Women In Music Pt. III with an apparent timelessness that will transcend trends in music for years to come. "Now I'm In It" is a song that has grown with me and taken on new meaning in time, congruous with the ways I've found myself spiraling over the course of this year. With the trio's transparency on their individual battles with depression, the track stirs emotion in a way that HAIM has never quite done for me before, resembling the all-too-familiar sensation of free-falling found in both the days when I just can't leave my bed and the ones when I've gone so manic, I can't find it at all. A tune that reads like a break-up song, in some ways, is; "Something in the way that I felt when I woke up / Told me that I shouldn't give in, give up hope" is a battle cry, with spirited syncopation and a piano on the upswing serving as a kind hug. It's an invitation to feel, and a reminder that doing so doesn't mean you've lost yourself. All I've sought this year is a sign that I'm not alone, and "Now I'm In It" accomplishes just that, sticking with me in a way that only HAIM can. Photo by Reto Schmid. — Ysabella Monton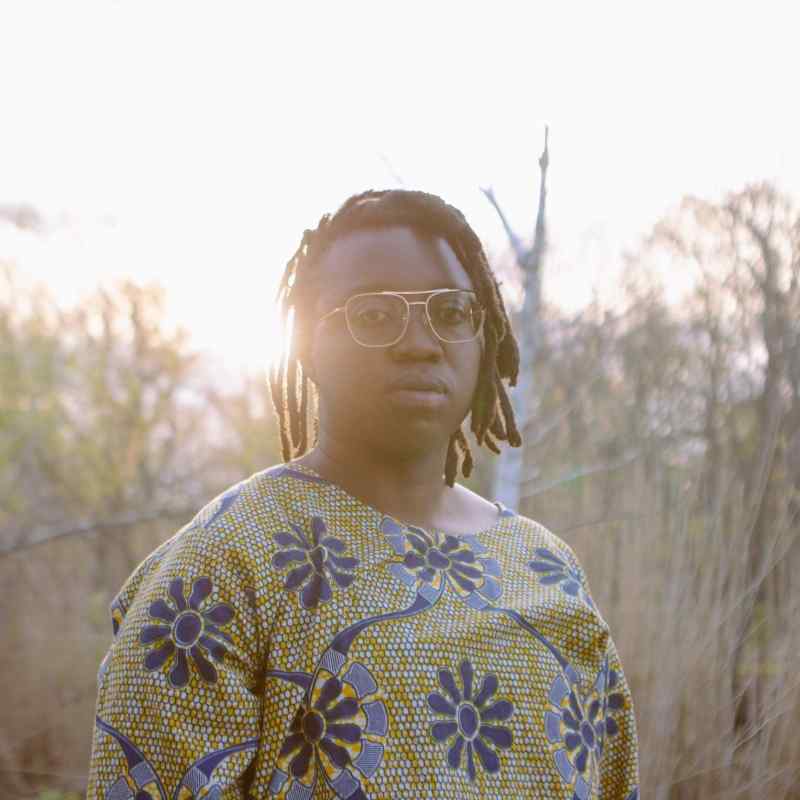 Anjimile's "Maker" is a song that builds. Plucks that mimic rain pattering on pavement progress into airy tones and fresh horns over an urgent beat, transforming "Maker" from a simple, uplifting tune into a spiritual experience. Lyrically, they describe a progression in identity from boy to man, man to god and god to maker. An honest understanding of themself, namely in their gender identity, is what allows Anjimile to become a "Maker," their newfound confidence grounding the music they create. Religious imagery that once tethered them to society's limitations is reclaimed, deconstructed to suit the way Anjimile sees themself. In some ways, you do yourself, as well as those around you, a disservice when you don't exist honestly; shedding those predispositions in "Maker," Anjimile decides for themself that "My markings and makings / Belong in the trash bin." It's a parallel I recognize as a queer woman raised devoutly Catholic, grappling with my own realization that I was the antithesis of everything I was raised to believe. It felt hopeless, and at times, still does, but when Anjimile asks "Have you ever known anything quite like this?" it's with an infectious joy. Their self-assuredness is a sight to behold; the exultant celebration that is "Maker" is a moment of clarity unparalleled, Anjimile's natural progression into honoring their own resilience. Photo by Kannetha Brown. — Ysabella Monton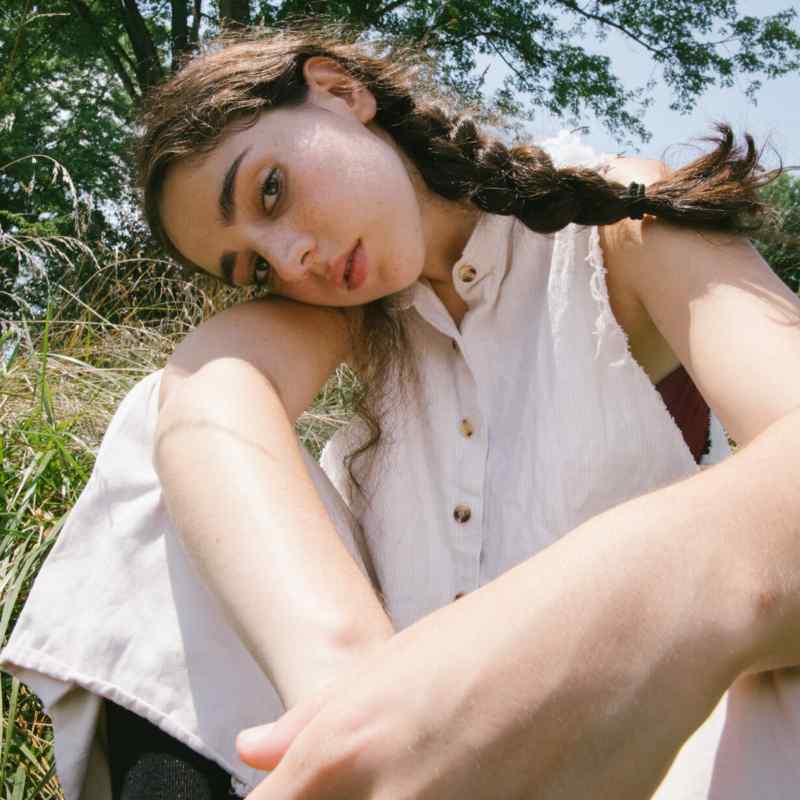 Sometimes it can be hard to tell if we make our bad decisions because we like reveling in the pain they can bring. New York indie artist Samia explores this idea in her song "Triptych," singing "Hey, did I make a mistake and do my mistakes worsen?" over the subtle yet relentless strumming of an acoustic guitar. Written in the spiraling aftermath of a bad breakup, the song was inspired by Samia feeling connected to both Francis Bacon and his muse George Dyer, who was prone to his own bouts of recklessness that Bacon likely encouraged to fuel his art. The song builds almost feverishly as it goes into the second verse and the rest of the band joins in, but Samia's voice still feels contained, even as her screams echo subdued through reverb and fuzz. It's a heated, frantic kind of pain that only comes from things we have a feeling we brought upon ourselves, whether that feeling is true or not. It never feels like Samia has come unhinged or lost control though. The chorus is just a repetition of five words: "I'll be good to you." But it is hard to tell if this is a promise or a plea for forgiveness. Maybe that's the point. Photo by Jessica DiMento. — Corey Bates

5. Phoebe Bridgers - "I Know The End"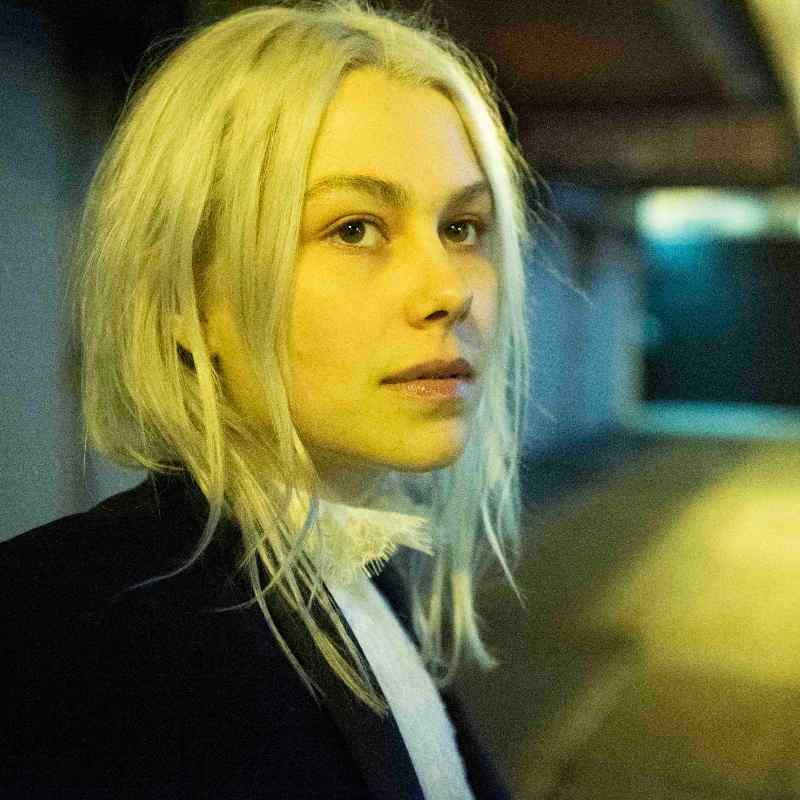 While it might sound familiar it at first, "I Know the End" is unlike any other song in Phoebe Bridgers' solo catalogue. Serving as the epic closer to Bridgers' sophomore album, Punisher, it's a nearly six-minute-long sprawling and apocalyptic folk-metal ballad. In many ways, the song straddles two spheres. The first sees Bridgers ruminate on endings, from homesickness on the last leg of a tour to a self-resurrecting relationship—the kind that survives purely because someone shape-shifts, yet claims the changes are bone-deep. Here, Bridgers nestles into something beyond acceptance: a resolute plan for survival at the end, not only of these things, but of life as we know it ("But I'm not gonna go down with my hometown in a tornado / I'm gonna chase it"). The soft and cyclical melody fades and a lone violin swells right before the kick drum comes in and the pace doubles—enter the second sphere: the apocalypse in all its crimson, futuristic flames, and Bridgers fearlessly looking it square in the eye. This is where Bridgers flexes perhaps her greatest gift: her ability to fuse the Big Sad with satire and wit. In just a few bars, she manages to touch on government surveillance, extraterrestrial life (inspired by a SpaceX launch) and foretelling religious zealotry. She even throws in a wink at millennial culture from beyond the grave ("I'll find a new place to be from / A haunted house with a picket fence / To float around and ghost my friends"). The hellfire flames go white-hot as she realizes she's reached the end of the world, and the song builds to mountainous heights with the help of a full symphony, horns blazing, and a chorus chanting "the end is here." At the final crescendo, Bridgers lets out a full-metal scream, then the embers dwindle. In a year that feels plucked from a dystopian sci-fi film, the overarching theme makes Bridgers seem oddly prophetic; an ambitious and cinematic feat—one she pulls off without breaking a sweat. Photo by Frank Ockenfels. — Jessie Nicole

4. Christine and the Queens - "People, I've been sad"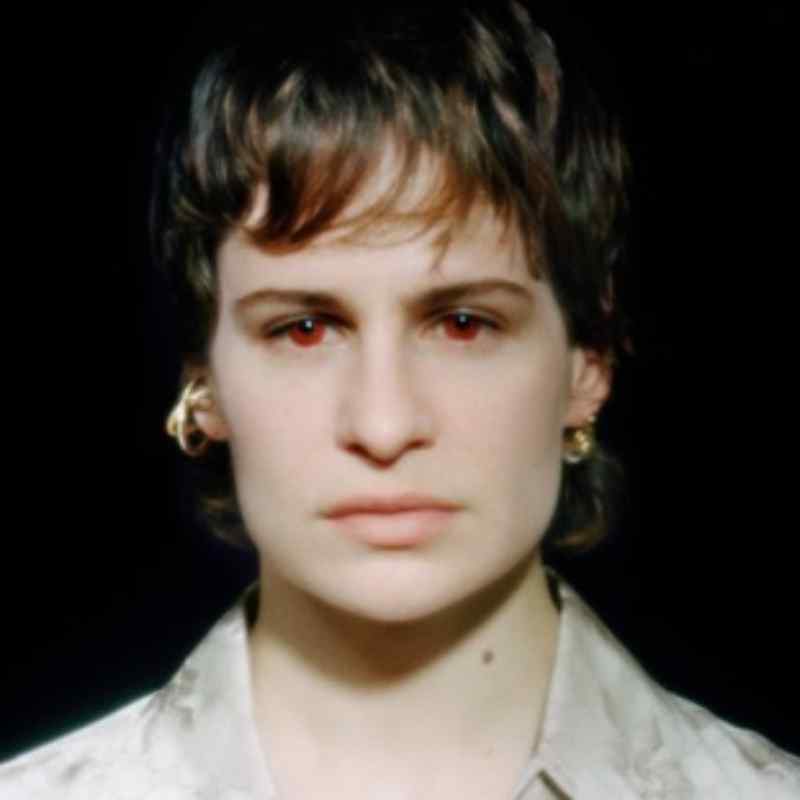 Christine and the Queens' "People, I've been sad," caught me from the first listen. Héloïse Letissier's enigmatic opening vocal run draws you in with a sweetness that's almost organic, but not quite. It takes a bit for her to find the words, but in the first verse she delivers stark honesty that leaves you a bit breathless: "It's true that, people, I've been sad." It's a declaration that's vulnerable but too definitive to be delicate. It makes you feel a little less alone—a little less scared to be honest about where you are and where you've been. For me, that place is sitting at the bottom of a very deep hole that you dug yourself, and looking up to notice the stars. Not soon after, you might start to feel the dirt under your nails. You can't decide if you like the feeling or not, but it's there. A twinge draws attention to the blisters on your hands; the ones that have turned to callouses already feel rough and uneven, scattered across your palms like constellations. The newer ones hurt still, but, god, look at the stars. They're beautiful. Hits of bass and percussion stream across the track like meteors. Verses flip between English and French as fluidly as the sky turns from night to day. Angelic harmonies offer a hand down into the pit, and you gladly take it. You realize—honesty isn't always brutal. Sometimes it's beautiful. Other times still, it's both. Photo by Camille Vivier. — Allison Hill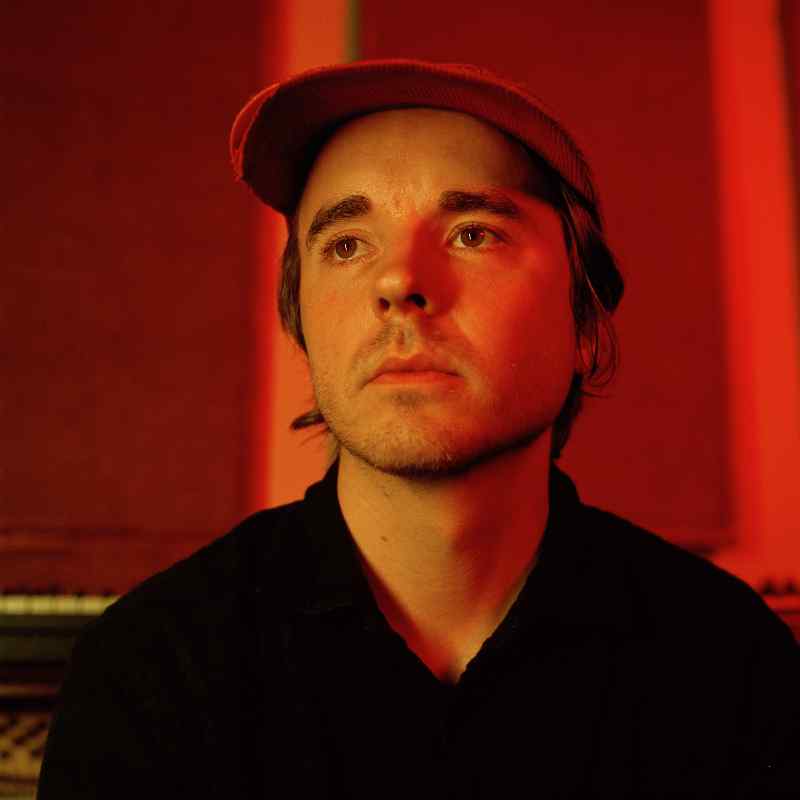 Andy Shauf takes us down a whimsical rabbit hole with his superb storytelling abilities on "Try Again." A drunken evening, in a bar, where the music is too loud, the beer is flowing and great friends are all around. From the first moment, the repetitive guitar lick and straight-ahead drum groove has us bopping right along, listening to Shauf share his story of trying awkwardly to reconnect with his ex ("Somewhere between drunkenness and sincerity / I smile at her for just a little too long"), as though we were friends in his living room. By the time handclaps join in on the chorus ("Come on, baby, try again"), we're pretty much clapping, too. It's impossible to not feel good listening to this tune; the tale is so very relatable, and the sweet, addictive music lives somewhere in between the Gin Blossoms and Neil Young—perfect to play in a loop for the rest of 2020 and beyond. Photo by Colin Medley. — Mikhal Weiner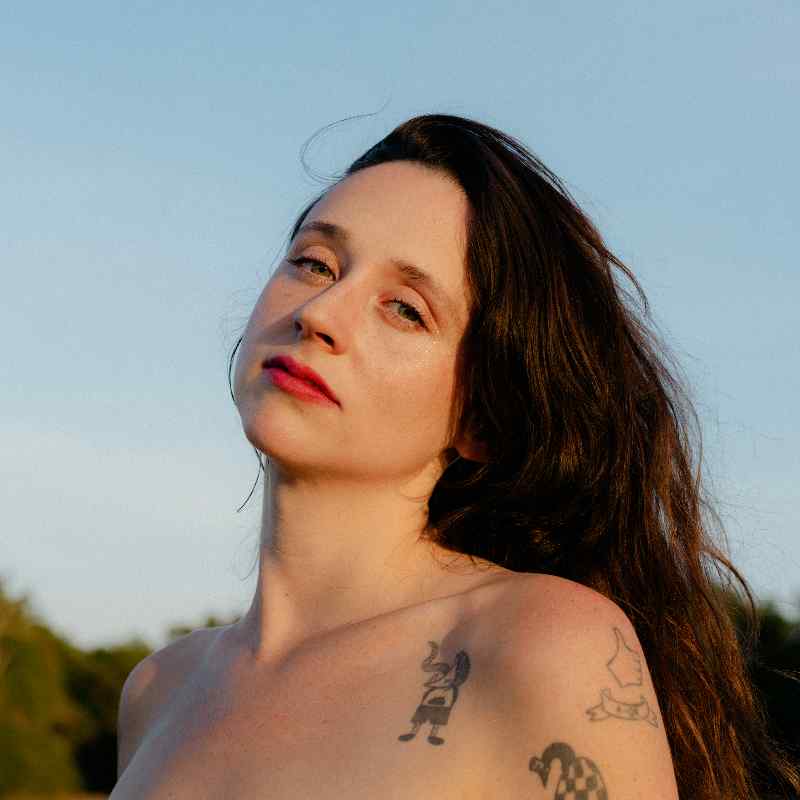 "Fire" sees Waxahatchee as gentle, self-assured and beautifully organic as she's ever been. It opens with a simple chord progression, as charming as a child plucking out their first original song on the piano at their grandmother's house, and quickly grows into something deep and warm. Bass and strings build gentle support underneath, adding depth without distracting from the main progression. Katie Crutchfield's voice leaps in with an affirmation—"That's what I wanted"—immediately creating the sense that wherever we are, there's something correct about it. Percussive guitar lines create gentle undercurrents that tug and pull with an undeniable sense of forward motion. The lines flow and slip past each other like a gentle river current, moving you towards something that feels like hope but more certain. As more and more harmonies float in and build to the middle verse, it clicks: it's the humble inevitability of growth. There's a difference between where you are and where you'd like to be—there always will be. But just look at where you've come from. From that vantage point, it's easier to trust that your feet will cover every step of ground between where you are and where you're going. That's the comforting message in a bottle that "Fire" sends: even when you can't see the path, it's still there. And it's patiently waiting to lead you to something beautiful. Photo by Molly Matalon. — Allison Hill



1. Phoebe Bridgers - "Garden Song"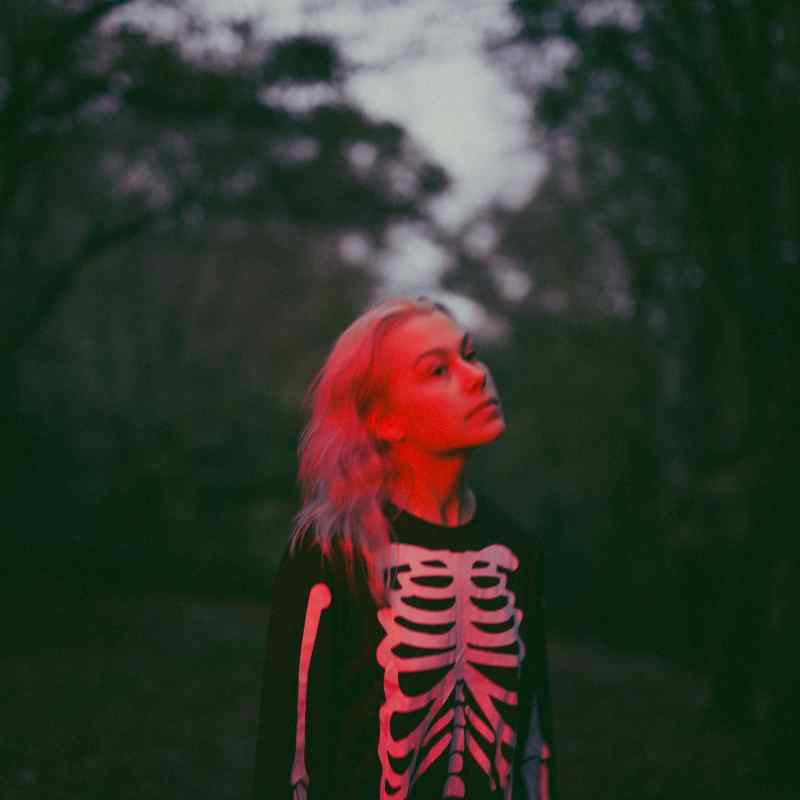 Everything she does seems to endear her to the world further; with wholeness in her voice and poetic integrity traipsing through her lyrics, she is Phoebe Bridgers. It is almost as if a supernatural draft in some crease of the universe allowed her work to float into our hands when we needed it most; to help us remember that even amidst so much calamity and hurt, there is also so much belonging and understanding.

"Garden Song" integrates two forces: the delicate, dark nature of a painful past, and the power of new growth. Sonically, the track has a swaddling feel, slow and soft, its kempt rolling of strings bringing a tenderness that breeds nostalgia and restoration. Bridgers has publicly shared about her tumultuous home life, and "Garden Song" sounds like a soft catharsis of some of that pent-up energy, a healing release to eradicate the muck and mire of a hurtful history. As she excavates embittered memories, new growth drowns out the noise of bygone affliction. Near the end of the song, Bridgers sings, "The doctor put her hands over my liver / She told me my resentment's getting smaller," alluding to her movement towards forgiveness. Our favorite track of the year brings a palpable sense of visibility to all those are working on forgiving the unforgivable, giving us the strength to allow gardens to grow in place of its ruins. Photo by Olof Grind. — Laney Esper