20 Faves Around the World
Updated by Jazzmyne Pearson, Karl Snyder, Shasha Léonard and Andrea de Varona on February 3, 2021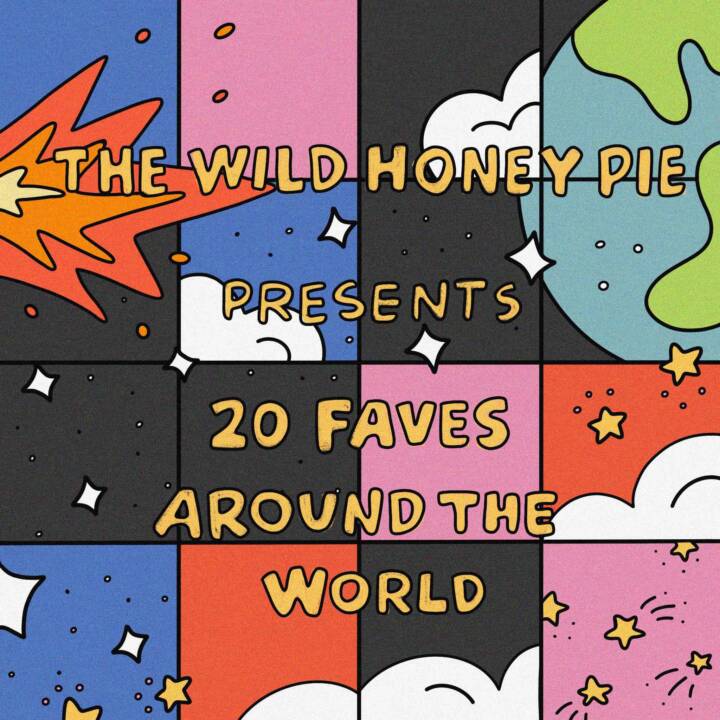 For years, we've featured our 20 Faves playlists as an opportunity to celebrate the music of one of our favorite artists, TV shows, movies, or genres, all while reveling in our love of lists. In putting together a "20 Faves Around the World" playlist, our aim is to celebrate music on a global level. The 20 countries represented in this playlist are some of our favorite musical hubs in the world right now, and we feel that the 84 artists embody the innovative and eclectic music scenes happening there.
We also see this playlist as a way of challenging ourselves to be more intentional about supporting artists from a wider geographical range. By being even more intentional in the ways we consume music, we can begin to break patterns of global neocolonialism and inequity in the music industry. In particular, we want to challenge the way that Western cultural hegemony has historically valued music from primarily English-speaking countries above that of others. As part of this intention, we did not include any countries for which English is the most commonly spoken first language in this playlist, including Australia, Canada, Ireland, New Zealand, the United Kingdom and the United States. That being said, we continue to love countless artists from these countries and we will continue to support them in other ways.
It is also important to acknowledge that, while the geographical regions we have chosen are all countries as defined by the United Nations, borders can be hurtful and are not always agreed upon fairly. The majority of countries in the world continue to be defined without the consent or respect of the region's indigenous people.
We are so excited to share this playlist with the world. The amount of talent here is staggering, and it's only the tip of the iceberg. We are excited to keep learning about new artists from these and other countries, and support them as they find new ways to create and keep us connected to our humanity. As a way of highlighting each of these 20 countries even further, eleven of our writers have shared what they love about the tracks we've included from each country, in some cases providing more context or history on what has come to shape the music there.
Special thanks to Emily Hoang for the brilliant playlist cover.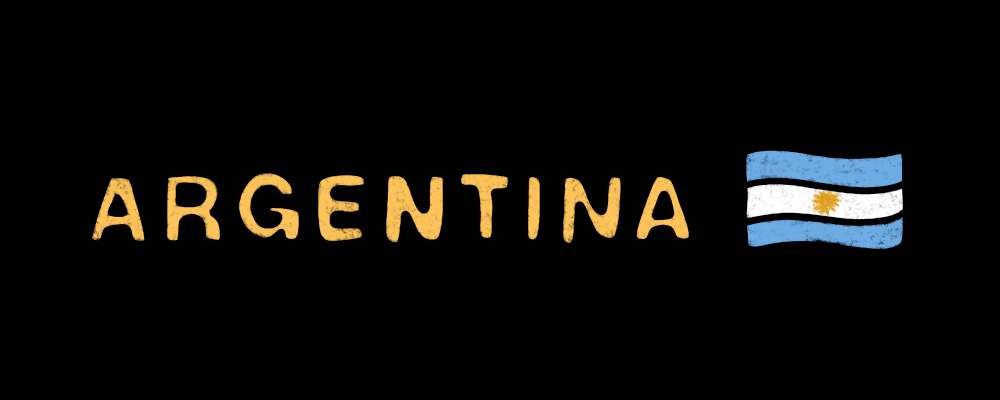 At South America's tail lies Argentina, a country with a rich history of song and dance. The three bands we are featuring from Argentina are Fémina ("Buen Viaje"), Duratierra ("Trinchera") and Ainda ("Lado B"). The lyrics in each of these tracks are whimsical, often reading like spoken-word poetry. Guitars twinkle in these sun-drunk songs sparkled with percussion. — Corinne Osnos
Ainda - "Lado B"
Duratierra - "Trinchera"
Fémina - "Buen Viaje"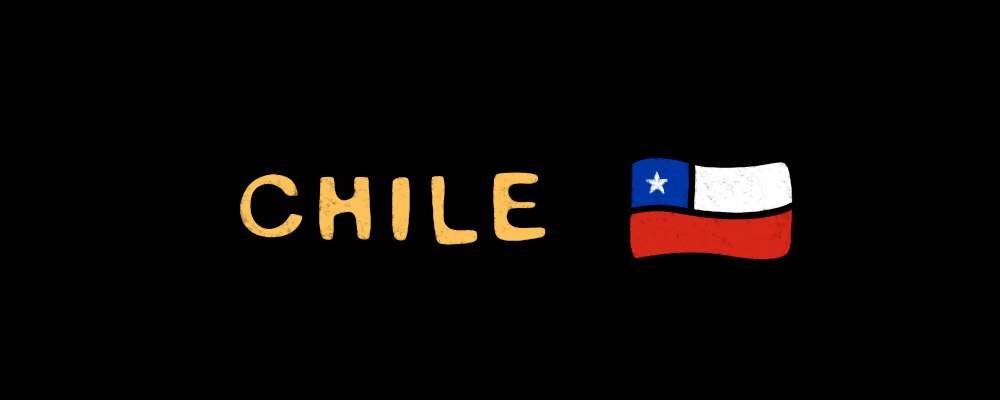 From the depths of its indie underground to the charts of its mainstream, Chile is home to an eclectic range of artists with passionate voices, poetic lyrics and full-bodied sounds, often combining folk sensibilities with electronic effects and instruments. Here, we've included just a small sample of Chile's wide-ranging musical landscape, including folk singer-songwriter Niña Tormenta, sadboy indie band Prehistöricos, Latin Grammy Award-winning alternative artist Mon Laferte (also currently the most listened-to Chilean artist on Spotify) and pop-folk singer-songwriter Gepe. A coastal sound seems to course through much of the music here, which makes a lot of sense considering the country spans more than 2,600 miles of South America's Pacific coast, and one can never be too far from the edge. — Maya Bouvier-Lyons
Gepe - "Hablar De Ti"
Mon Laferte - "Biutiful"
Niña Tormenta - "Clase M"
Prehistöricos - "Que Estés Bien"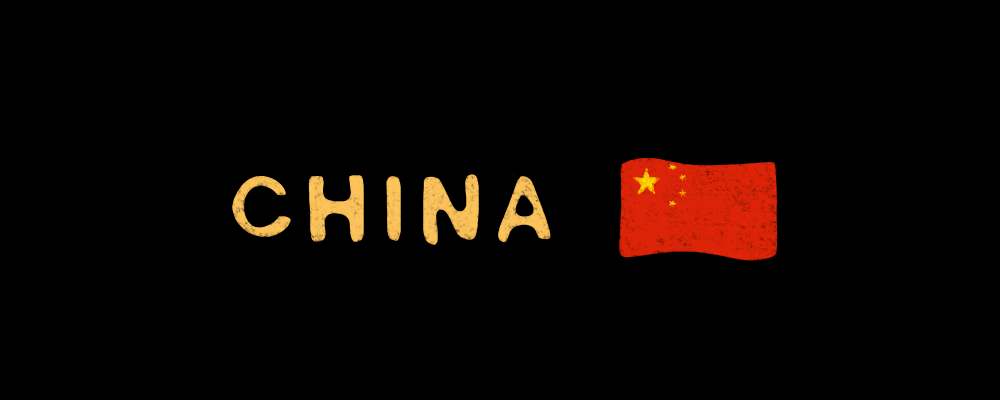 The indie rock scene in China is young relative to that of the United States–really starting to rock 'n' roll in the early '80s. The sounds of the underground music scene were initially welcome only in international hostels or the (rare) university auditorium. In the years since, China has witnessed an explosion of venues and industry infrastructure; however, the scene is still praised by some for staying truer to its DIY grassroots than some of its US counterparts. Our fave picks from China feature emo alt-rock tracks from Chinese Football, Leo1Bee and Orange Ocean. For more about the indie scene in China, check out radiichina.com or underthewall.org. — Allison Hill
Chinese Football - "Electronic Girl"
Leo1Bee - "Zoe"
Orange Ocean - "Summer Cozy Rock"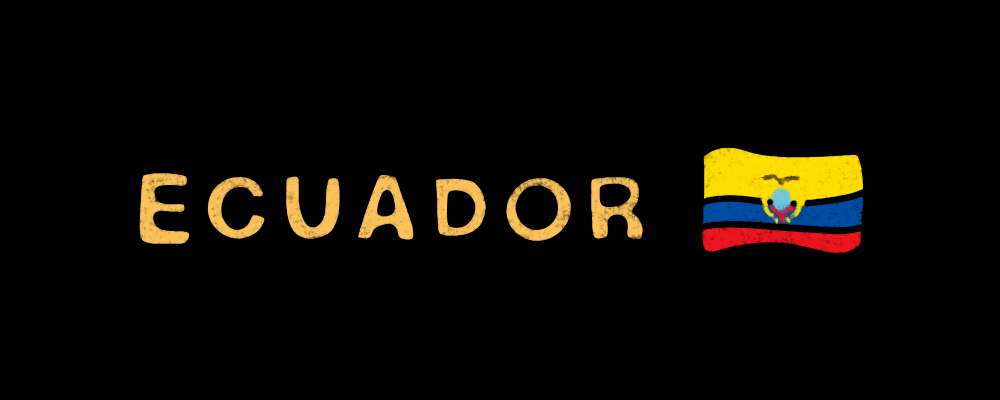 Nestled away in the northwestern coast of South America is Ecuador, one of the most environmentally diverse countries in the world: it includes the Galapagos Islands and is home to one of the largest active volcanoes.
It should come as no surprise that there is also much to be revered in the Ecuadorian music scene, which extends far and wide in both genre and influence. The five artists we have decided to highlight share a common thread: they all seem to exist in some alternate space between dreams and reality. We are guided into the ethereal realm by La Máquina Camaleón and the Ecuadorian queen of alt-pop, Paola Navarrete's track, "SÉ": a hypnotic tune that feels like dipping your toes in a lukewarm pool on a scorching hot day. Follow us further down the rabbit hole of trance-inducing tracks with El General Villamil's gently sun-kissed "En Miramar." The band traps you in a daydream with repetitive, surf rock guitar riffs and droney, Tame Impala-esque vocals.
Soon after, we find ourselves dozing in and out of a reality set somewhere between the past and the present with Lolabúm's "Lágrima." As if that wasn't beautifully disorienting enough, we are soon awakened into Alkaloides' vibrant scene of kaleidoscope synths and vocal melodies pining for the perfect human flaw: "Ojeras" or "eye bags." Last up on this brightly animated infinity train is Tripulación de Osos' "Kilimanjaro," which strikes a delicate balance between high energy driven guitar chords and lo-fi drum sounds—meditating on tropes of daily life and the surreal. — Andrea de Varona
Alkaloides - "Ojeras"
El General Villamil - "En Miramar"
La Maquína Camaleón - "SÉ"
Lolabúm - "Lágrima"
Tripulación de Osos - "Kilimanjaro"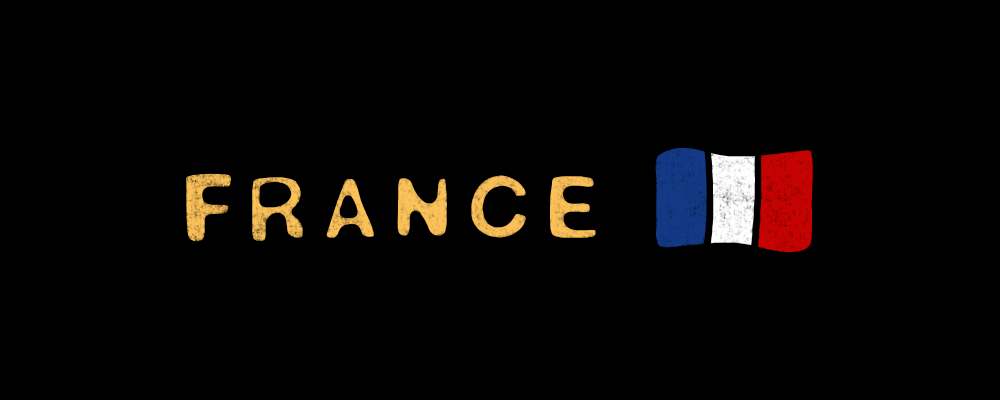 French artists have made immense headway stateside in the 21st century–so much so that many Americans may be surprised to hear that huge successes such as Phoenix and David Guetta both hail from France. French and American music trends were largely in lockstep throughout the 2010s. The sudden rise of EDM and similar genres in American pop music led to more French DJs finding success overseas, and more of a willingness for French acts to utilize English lyrics to expand their reach. However, despite more of a mainstream focus on EDM and hip-hop in recent years, France is still home to many artists working within the tradition of chanson française, a style of music that puts a strong emphasis on poetic and intricate lyricism, typically sung in French. The vast diversity among the most popular music scenes in France is one of the most endearing aspects of the country's musical culture. Whether it be the synth-pop stylings of Christine and the Queens, Ibeyi's jazz-infused R&B, En Attendant Ana's brand of lo-fi alternative rock, Daft Punk's funk-influenced house or the more traditional singer-songwriter work of Louise Verneuil, there's a wide enough assortment of music to appeal to any listener. — Alec Bollard
Christine and the Queens - "Comme si"
Daft Punk - "Something About Us"
En Attendant Ana - "In / Out"
Ibeyi - "River"
Louise Verneuil - "L'évadée belle"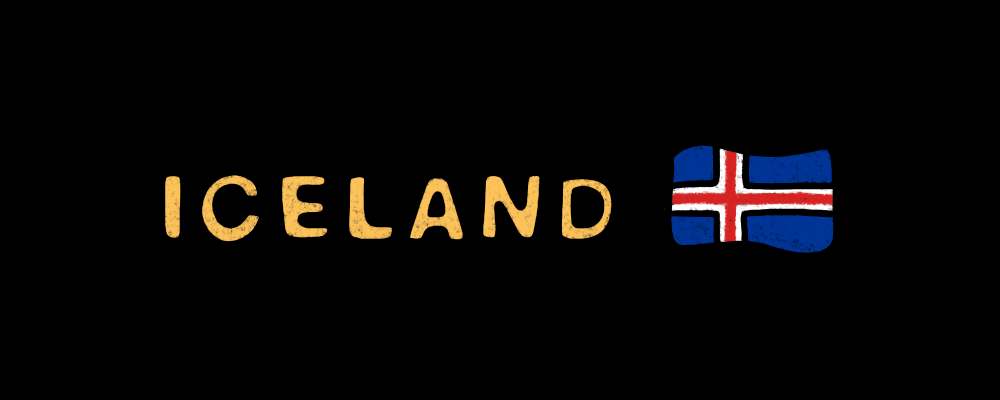 Experiencing Iceland in person is humbling. From its beaches to its glaciers and the seemingly endless and harsh land between them, Mother Nature has established her powerful presence, and you can't avoid it. Icelandic culture is shaped by these surroundings, appearing in the lyrics and instrumentals of each of the Icelandic artists here. We've included Ásgeir, Björk and Of Monsters and Men, as well as Sigur Rós and the solo work of its lead singer, Jónsi. Much like the land, these intricate but sprawling soundscapes can be uninviting or intimidating at first. But just trust that the further you explore them, the more beauty you will find. — Max Himelhoch
Ásgeir - "Until Daybreak"
Björk - "Hyperballad"
Jónsi - "Exhale"
Of Monsters and Men - "Dirty Paws"
Sigur Rós - "Sæglópur"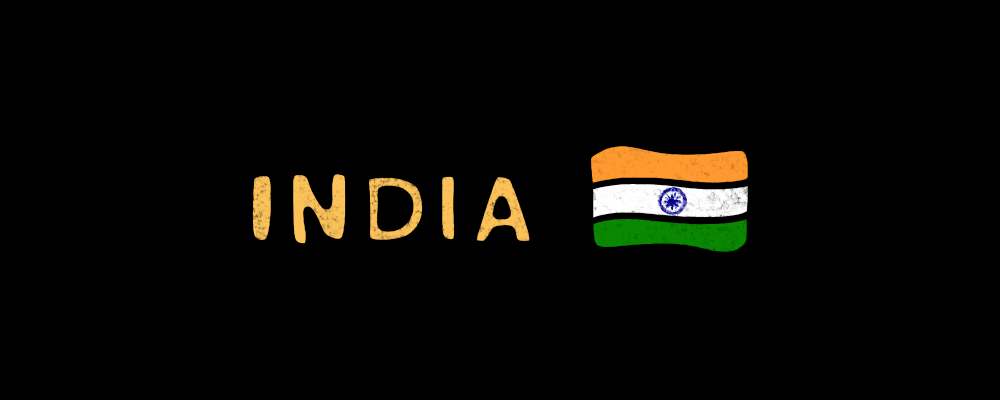 Though its history and culture are explored devastatingly seldom by westerners, India is home to one of the most diverse ranges of musical art, from countless regions and ethnic groups. Picking only a few songs to showcase such variety was difficult, but the results rewarding. From the contemporary Bollywood sounds of Mohit Chauhan and sunshine of Parekh & Singh, to more melancholy ballads from Prateek Kuhad and Tanmaya Bhatnagar, these tracks and so many more prove that indie is alive and well in India. — Jazzmyne Pearson
Mohit Chauhan - "Masakali"
Parekh & Singh - "I Love You Baby, I Love You Doll"
Prateek Kuhad - "cold/mess"
Tanmaya Bhatnagar - "Kya Tum Narazz Ho? (Raw)"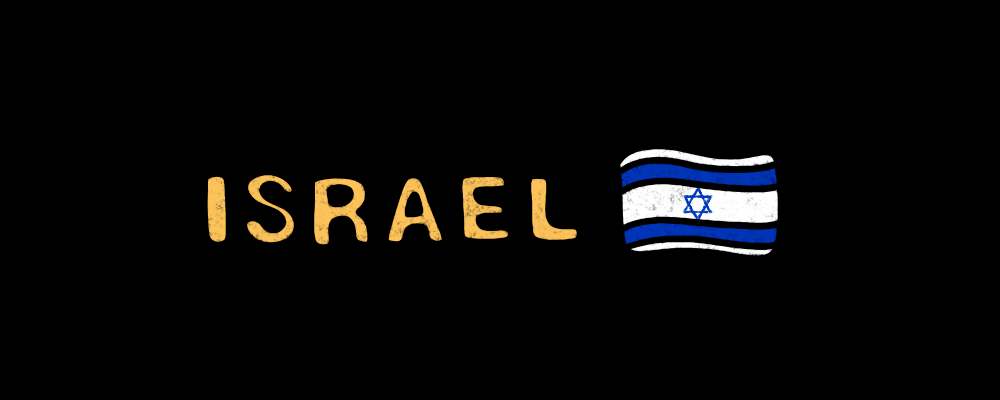 Although scenes are popping up in cities like Akko, Afula and Be'er Sheva, Israel's indie scene is mostly centered around Tel Aviv, a bustling, sprawling, sweaty metropolis defined by all-night parties, underground venues and beachside cafes. The songs on this playlist run the gamut of what makes the Israeli music scene eclectic and fun. We can't help but groove along to "Tirkedi et Zeh," a dancy pop collab by Daniela Spector and Dana Ivgy. Yael Kraus' "Le-an Elekh" brings us into Tel Aviv's indie underbelly, with distorted beats and vocals and a nod to Middle Eastern harmonies. Yael Naim'sEuropean-inspired sweetness - a cascade of vocal harmonies and arpeggiators - makes our heads spin with a feeling of opportunity and horizons on "My Sweetheart." A-WA express the spirit of multiculturalism that has really defined the Israeli scene in recent years on "Mudbira;" in mixing traditional Yemenite vocals and harmonies with a hip-hop beat and flavors of electronica, they represent a new wave of popular music–one that embraces musical traditions outside the Western tradition and isn't afraid of genre-bending in exciting ways. Finally, Ella Joy Meir evokes that particular thoughtfulness of the beach at dawn with her ambient, lo-fi tune, "Ad She-Yaaleh Ha-or," building a slow but deliberate crescendo until waves of reverb-drenched vocals crash into us like the tide on warm sand. — Mikhal Weiner
A-WA - "Mudbira"
Daniela Spector - "Tirkedi et Zeh"
Ella Joy Meir - "Ad She-Yaaleh Ha-or"
Yael Naim - "My Sweetheart"
Yael Kraus - "Le-an Elekh"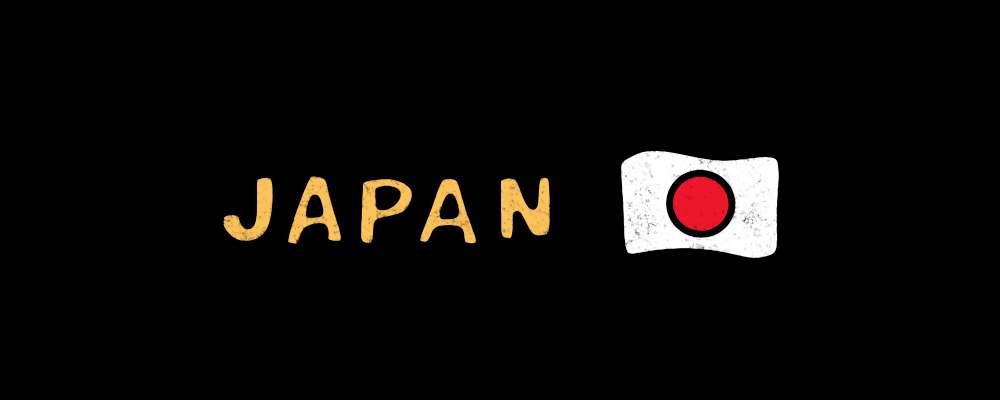 If you asked a group of Americans what they know about the Japanese music scene, the most common response would likely center on J-pop and its massive success both locally and internationally. But while the primary musical export may be pop, there is something very different bubbling below the mainstream. Japan is dotted with thousands of venues that can fit only a handful of people, and it's within these establishments that you find a litany of musicians exhibiting unique blends of Japanese and Western stylings. Groups such as Kinokoteikoku and CHAI employ a mix of English and Japanese lyrics while melding the musical styles of mid-2000s Western alt-rock with the intricate instrumental work of Japanese math rock. Others, such as Friday Night Plans, MANON and Kiriko, create music more clearly influenced by current international music trends, incorporating R&B elements as well as sparse electronic production that allows the vocals to shine. Regardless of where you decide to start your search through the musical culture of Japan, you're bound to find rich veins of lovingly crafted and genre-bending songs to explore. — Alec Bollard
CHAI - "I'm Me"
Friday Night Plans - "Meet us in the park we used to play"
Kinokoteikoku - "パラノイドパレード (Paranoid Parade)"
Kiriko - "Sakura Tree (Terio) [Ver. 1]"
MANON - "GOMENNE GIRL"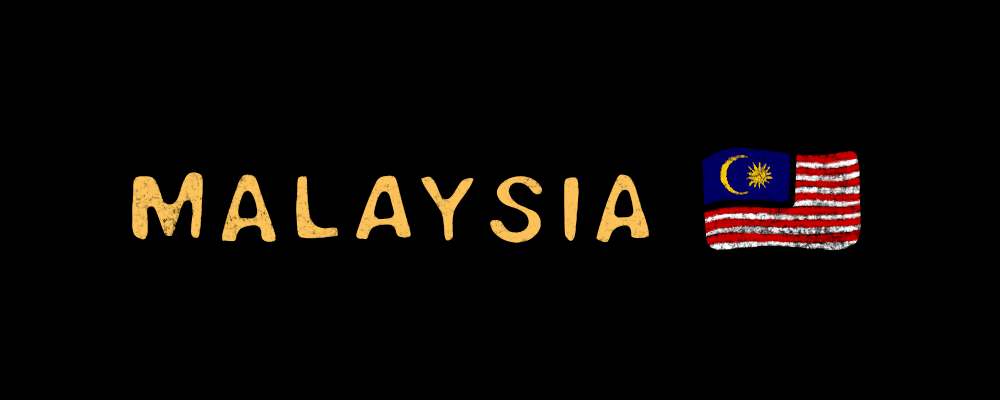 Edging on a decade after relocating to LA, Malaysian songstress Yuna released her fourth international record, 2019's Rouge, with standout track "Amy" featuring Masego. Reaching out via Instagram, Masego offered Yuna a hand working on the record, and out sprung the perfect jazz-infused harmonies. Languid and listless, she sings of a young Amy, eager to grow up, while Yuna longs for Amy's innocence. Meanwhile, "Had to Wait So Long" is the latest from R&B pop outfit Crinkle Cut, named after one of their favorite things to eat. "We were all pushed so hard to be creative as children, but it's funny how making a living with that creativity comes with a little stigma," the group has stated. Despite this common perspective in Asian culture, Crinkle Cut has managed to establish themselves in the ever-growing local music scene of Kuala Lumpur. Adding to the variety of Malaysian artists is neo-psychedelic band Golden Mammoth, based in Putrajaya. Frontman Syabil Alyahya has cited the likes of Todd Rundgren and Brian Wilson as influences for the group's prog-rock sound. Their single "Galeia's Touch" engineers a purgatory-like dreamland, an abyss of layered distortions lulling you until the song's conversely abrupt end. — Ysabella Monton
Crinkle Cut - "Had to Wait So Long"
Golden Mammoth - "Galeia's Touch"
Yuna, Masego - "Amy"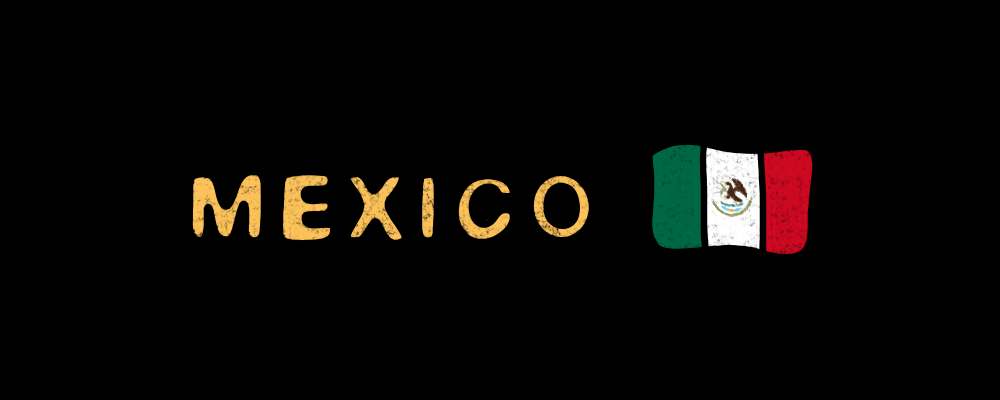 The array of music coming out of the Mexican indie scene is diverse, multicolored and vibrant, like light refracting through a particularly potent prism. The tracks here are the tip of a very rich iceberg, full of artists who are challenging their country's norms and bringing together many musical traditions in exciting ways. First, CLUBZ, a Monterrey based duo, brings the party with "PRONTO!"–a Daft Punk-esque dancy tune with funk-inspired synths, a disco beat and sweet layered vocals. Joaquina Mertz, all smoky vocals and dark, powerful energy, brings us into a world of love and pain with "Me Haces Mal," a combination of jazz piano, an earthquake of bass synth and a church organ. On "Mota o Perreo," Michelle Blades combines a classic grunge vibe with pan flutes and modal vocals reminiscent of traditional salsa melodies. Natalia Lafourcade's sweet, feel-good "Nunca es Suficiente" makes you feel like you're in a cafe in the late afternoon; the clean electric guitar lines and the simple but lovely melody create an energy of sunshine and hope. Finally, Tayrell brings us the afterparty on the glitchy, ethereal pop of "Memory." Echoey vocals, ambient elements and a punchy bass are the perfect soundtrack for the end of the night as we sail home past the rising sun. — Mikhal Weiner
CLUBZ - "PRONTO!"
Joaquina Mertz - "Me Haces Mal"
Michelle Blades - "Mota o Perreo"
Natalia Lafourcade - "Nunca Es Suficiente"
Tayrell, Virginia Palms - "Memory"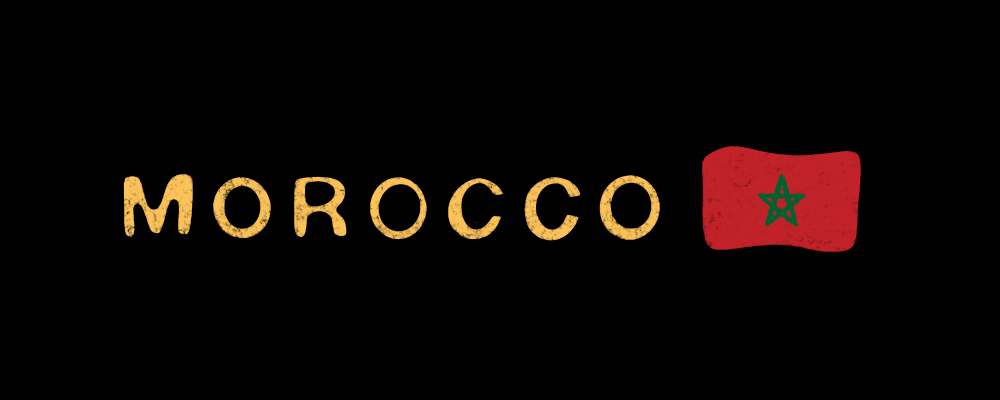 Embroidered deeply into the music scene of Morocco is a rich foundation for instrumentals and vocals. With such a wide variation of sound, it is particularly exciting to spend time with new releases and learn to understand the work of Moroccan artists. The three artists that we chose for this highlight all hail from Casablanca, a city that is home to so many rich cultures and creates a true hub of new sound discoveries. From Malca's dreamy Arabfuturistic alternative pop to the atmospheric and poignant artistry of singer Meryem Aboulouafa to the gospel-inspired acoustic dance tracks of Oum, to say the influence and talent here is amazing would be an understatement. Of course, no one sound could encapsulate a whole country, and some of the other types of popular music in Morocco include Gnawa, raï and Berber. — Julie Gentile
Malca - "Casablanca Jungle"
Meryem Aboulouafa - "Évanouie"
Oum - "Lik"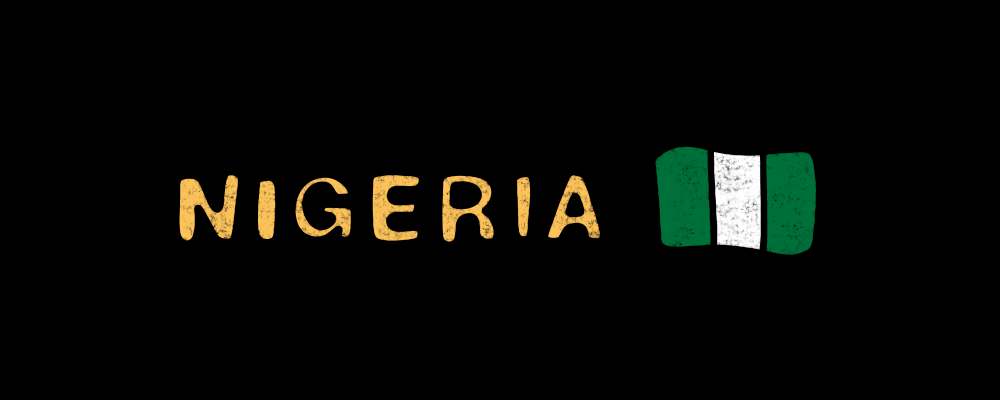 Simultaneously influencing so many musical styles and yet tragically removed from many artistic conversations in the west, Nigeria is just one of many African countries churning out incredible music. Burna Boy makes an appearance on this list with "Odogwu," made in his signature Afro-beat dancehall style, but the funkadelic jazz-fusion of a song like JazzZ's "My Body," and poignant tracks like "Murder in the USA" by Aṣa, or Reekado Banks' acoustic rendition of "Rora," showcase a versatility and talent worth celebrating. — Jazzmyne Pearson
Aṣa - "Murder in the USA"
Burna Boy - "Odogwu"
JazzZ - "My Body"
Reekado Banks - "Rora - Acoustic Version"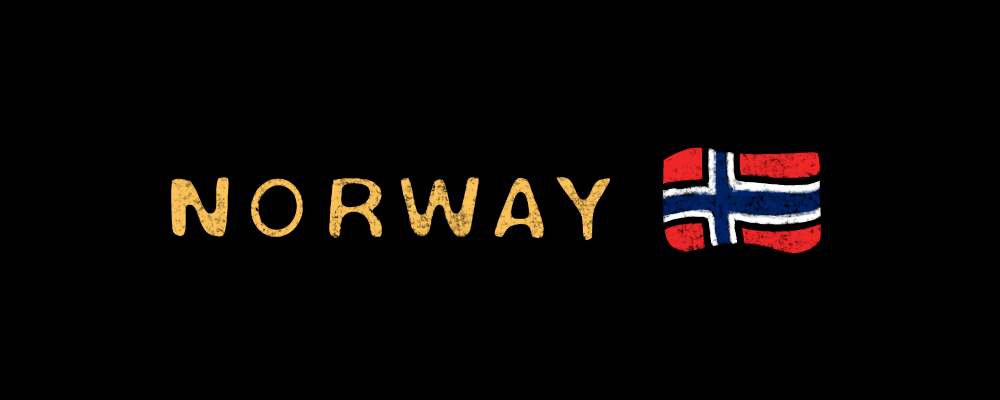 The past decade has yielded some impressive musical talent from Norway. From the cool folktronica of AURORA, the dreamy bedroom pop of girl in red, the soft ballads of Jonas Alaska and entrancing pop of Mikhael Paskalev, Norwegian artists have been producing great work for some time and seem to be experiencing a sort of heyday internationally in recent years. With the spotlight turned their direction, we look forward to seeing what comes from Norway next. — Ben Burke
AURORA - "Exist for Love"
girl in red - "midnight love"
Jonas Alaska - "I Don't Wanna Die"
Mikhael Paskalev - "Heavy"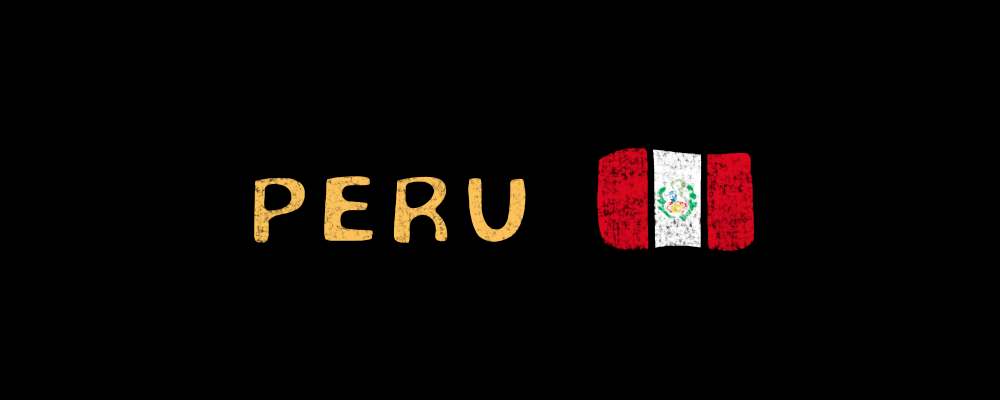 The indie music scene in Peru's capital, Lima, has been rapidly expanding in recent years. The remarkable sounds that make up the Peruvian indie scene are inspired by American classic rock and Caribbean sounds as well as the music of Peru's indigenous people. This sonic cultural blend has led Peruvian bands to carve out a lane entirely their own. One of those is Criolla music, a mixture of Peruvian, European and African sounds that current indie musicians like La Lá routinely embody (cultivate) in their music. In her song "Caramelo," La Lá sprinkles hints of bossa nova against a backdrop of breezy folk chords, claves, güiro and conga drums. The minimalism of this track gives it a human heartbeat. Many of Lima's finest emerging acts possess a similarly palpable energy. Experimental dream pop act, Laikamorí's track "Norfolk" is riddled with an untouchable magic that is felt regardless of whether or not you are in the same room as the duo. The flowy guitar solos and atmospheric reverb-soaked melodies on "Norfolk" make it an unforgettable track. Lima-based, contemporary folk duo Kanaku y El Tigre invite you to chill out and focus on the love around you with their track "El Año del Conejo." This song is a beautiful reminder to live your truth and "bailar sin miedo (dance without fear)."
Even though these fresh acts are providing something new and exciting for Lima's indie scene, older acts like the late 60s garage rock group Los Saicos are still widely listened to today. Their song "Demolición" is a nihilistic track which champions the I don't give a fuck attitude—just another reason to get up off your feet and feel the music. Whether you are living in the 1960s or 2021, we can all use a bit of a distraction, a momentary escape, or whatever else you want to call it. — Andrea de Varona
Kanaku y El Tigre - "El Año del Conejo"
La Lá - "Caramelo"
Laikamorí - "Norfolk"
Los Saicos - "Demolición"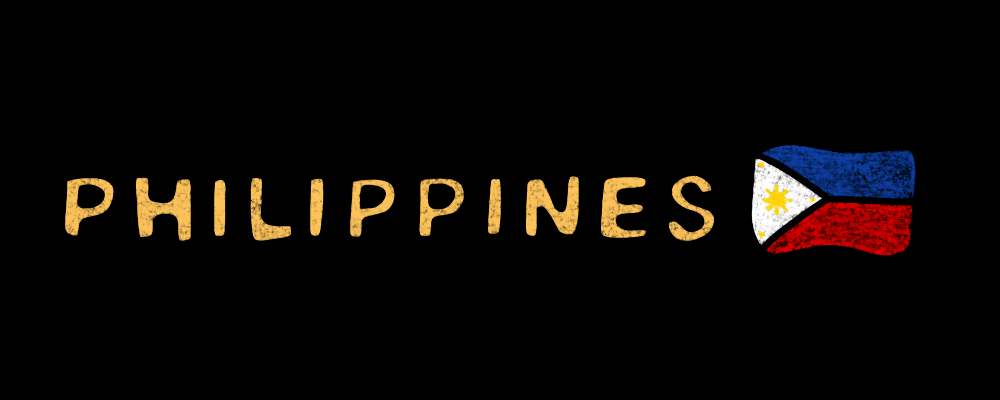 Manila-based singer-songwriter Coeli taps fellow Filipina artist Clara Benin for her track "Puno." The serenade invokes kundiman, a classic Filipino love song tradition dating back to the 19th century, characterized by lyrical poeticism and soft rhythms. A guitarist and cellist as well, Coeli imparts her own Baroque folk disposition for a contemporary take on the form. On the other side of the world, Subic, Philippines-born and Reno-raised singer-songwriter Jeff Bernat has a similar vocal warmth that's rooted in R&B and nu-soul. Bernat penned the song "Bored" in the first weeks of COVID-19 self-isolation in the US. Though he has a significant fanbase worldwide, he has rejected offers to perform large-scale shows, preferring to retain the intimate nature of his music. Filipino music isn't all gentle crooning though, as Pantayo have made clear with "Heto Na" ("Here We Go") from their 2020 debut record. Based in Toronto, the five-woman collective of queer Filipinas centers their music around the Maguindanaon and T'bolikulintang peoples' tradition of kulintang ensemble music. The customary kulintang instrument consists of horizontally laid out gongs to act as melodic tools, surrounded by various suspended gongs and drums for rhythm. Kick drums and synths reinterpret the tradition with touches of funk, R&B and punk rock, drawing influence from their Philippine identity and the energy of the queer dance party scene. — Ysabella Monton
Clara Benin, Coeli - "Puno"
Jeff Bernat - "Bored"
Pantayo - "Heto Na"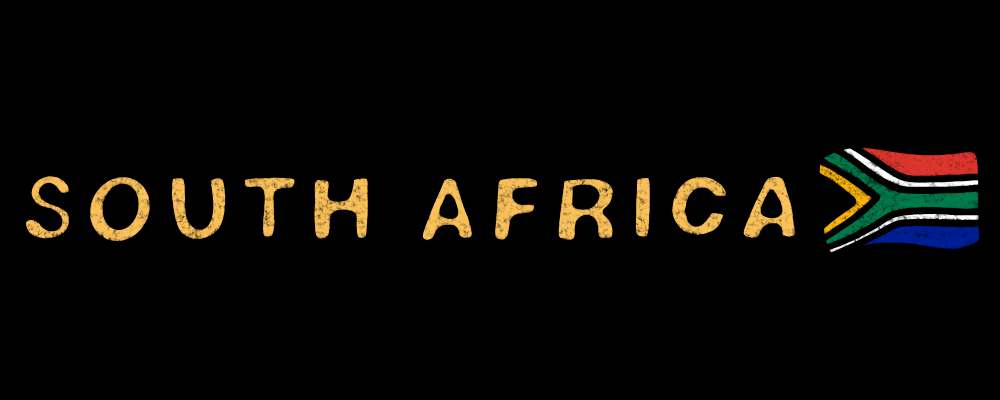 The five tracks we have selected to represent the vast, eclectic music scenes of South Africa highlight both the country's innovative, experimental spirit and its future-facing pop sensibility. Johannesburg-based Bongeziwe Mabandla reaches high into his gorgeous, raspy falsetto to achieve moments of both tenderness and power in his electro-folk masterpiece, "jikeleza." Sun-El Musician, originally from the eastern coastal province of KwaZulu-Natal, gives the sunshiny timbre of African strings an electronic twist in his house-influenced hit, "Akanamali." Meanwhile, "Sondela" by Durban-based artist Tresor is defined by its pristine Afro-pop production, and his golden voice sounds perfect alongside fellow South African singer Msaki. The quirky indie rock of Alice Phoebe Lou takes you on an empowering and imaginative journey on "She," and LA-based South African-born Tamara Kumbula, introduced to us through our partnership with Quadio, has gripped our attention with her unique brand of swagger on "Clockwise (Gold)." And to think this is only five of the artists we could have chosen. — Karl Snyder
Alice Phoebe Lou - "She"
Bongeziwe Mabandla - "jikeleza"
Sun-El Musician - "Akanamali"
Tamara Kumbala - "Clockwise (Gold)"
TRESOR, Msaki - "Sondela"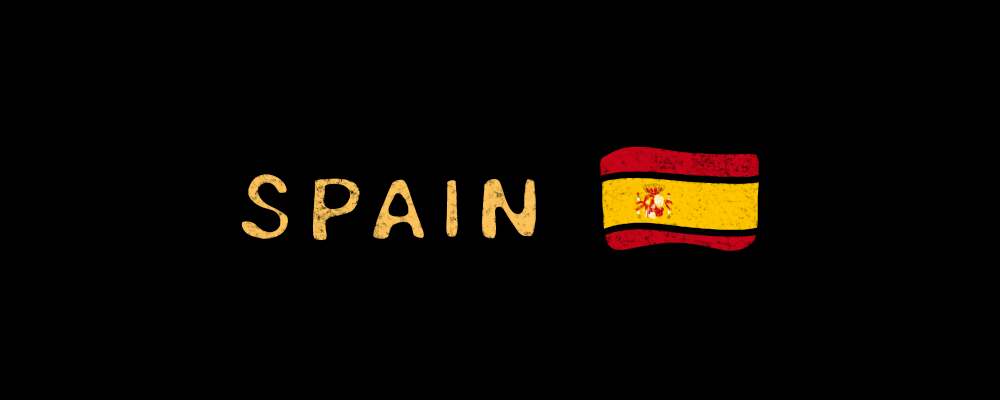 After bursting onto the scene with her contemporary takes on flamenco in the late 2010s, Rosalía has moved into the mainstream without sacrificing any of her experimental vision. Her juxtaposition of strummed acoustic guitar and liberal Auto-tune in "Dolerme" makes for a super catchy track that covers a lot of musical ground in only two and a half minutes. But the other four tracks we have selected out of Spain have a decidedly more lo-fi or DIY spirit to them. Hickeys' fuzzy guitar in "Alegria Di Vision" places the track solidly under the heading of no-nonsense garage rock, while Melenas blends garage influences with the rhythms of krautrock and late-70's style synths on "Primer tiempo." Meanwhile, the songs on the playlist from Barcelona-based Intana and Catalan singer-songwriter Núria Graham are immersed in dream-pop haze; "Strings" sounds like heading home after a vacation, tired and already nostalgic, while the instrumentals of "Marjorie" perfectly capture the feeling of its lonesome chorus: "We seem to be making the same mistakes." — Karl Snyder
Hickeys - "Alegria Di Vision"
Intana - "Strings"
Melenas - "Primer tiempo"
Núria Graham - "Marjorie"
ROSALÍA - "Dolerme"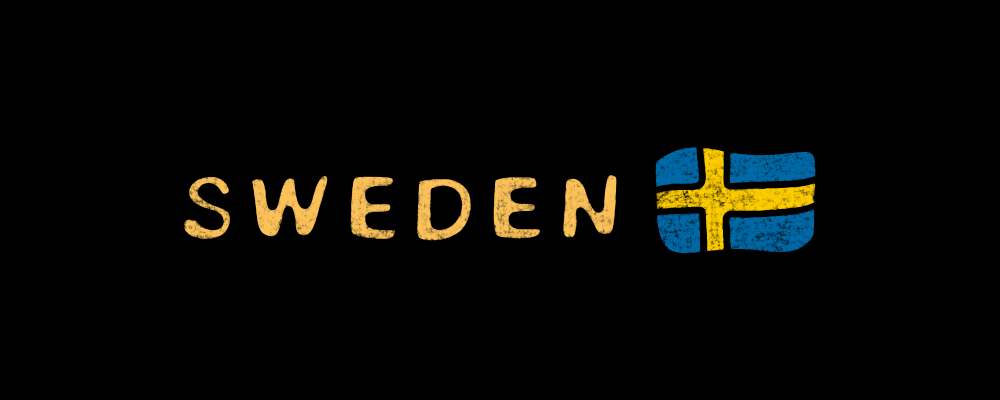 While no country's music scene is monolithic, some certainly develop a specialty within indie music. When it comes to Sweden, alternative rock and pop–or some mix thereof–seem to have reigned supreme for the past several years. The intermingling of the two is ever-present in Gothenburg-born Håkan Hellström's work – work that has seen him top the Swedish charts with eight different albums and also set the attendance record in his hometown's massive Ullevi Stadium. While Hellström's music is sung entirely in his native language of Swedish, other acts like Hater, José González and Steve Buscemi's Dreamy Eyes all opt for English to convey the ideas behind their indie pop stylings. And despite the apparent musical hegemony discussed earlier, it is worth noting that one of the country's most critically acclaimed musical exports of the 21st century, Robyn, does not fit neatly in this characterization, typically opting for groove-heavy, dance floor-oriented synth-pop instead – proof positive that you don't need to follow trends to find success, though it might not come where you expect it. — Alec Bollard
Håkan Hellström - "Tillsammans i mörker"
Hater - "Four Tries Down"
José González - "Crosses"
Robyn - "Honey"
Steve Buscemi's Dreamy Eyes - "Change of Heart"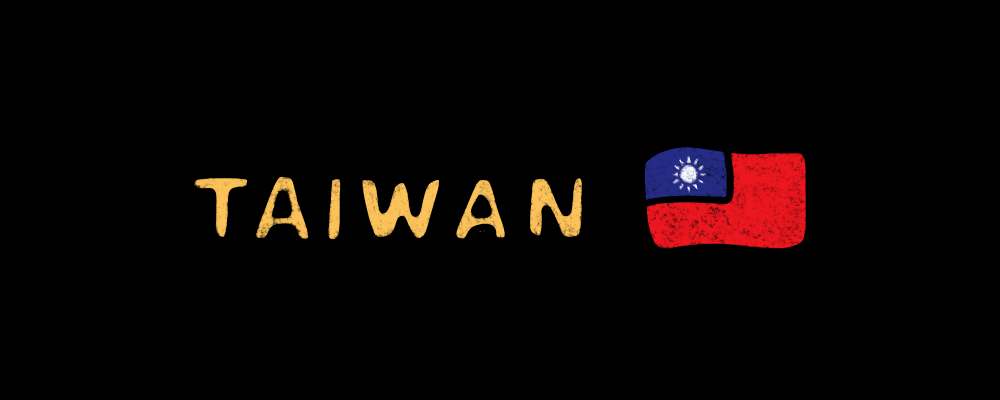 Like that of China, Taiwan's indie scene is relatively young. The scene is estimated to have "begun" around the time Taipei's most prominent "Live House," 地下社會 ("Underworld"), was opened in 1996. Although Taipei enjoys status as the "newest indie hub," the scene is anything but underground. The capital city offers vibrant support to Taiwanese artists through numerous live venues and small record labels that draw international audiences as much as locals. Our sampling of artists from Taiwan includes Cosmos People, No Party For Cao Dong, Sunset Rollercoaster and Enno Cheng. For more about the indie scene in Taiwan, you can check out taiwanbeats.tw or taiwan-scene.com. — Allison Hill
Cosmos People - "10,000 Hours"
Enno Cheng - "Jade's Heart"
No Party For Cao Dong - "Simon Says"
Sunset Rollercoaster - "Summum Bonum"
Playlist curated by Jazzmyne Pearson, Karl Snyder and Shasha Léonard.