20 Fave Vampire Weekend Songs
Updated by Karl Snyder on December 19, 2020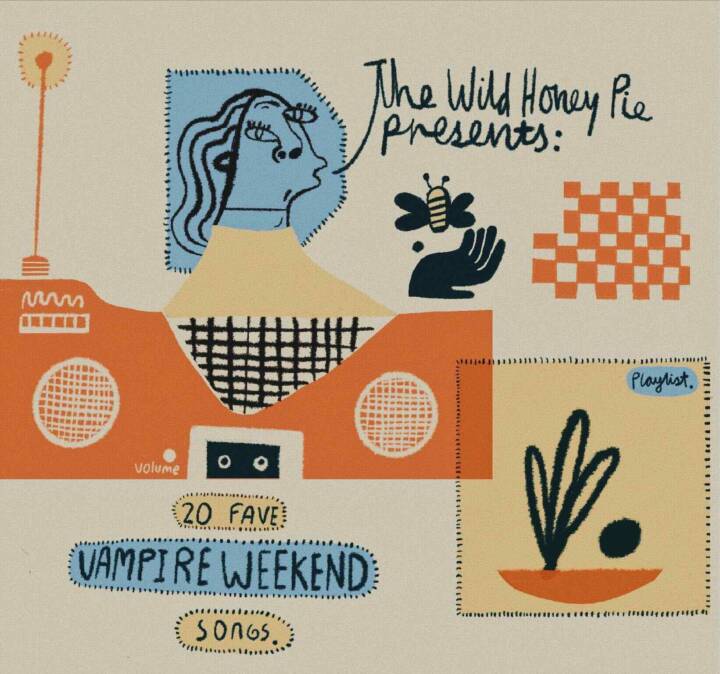 When "A-Punk" introduced Vampire Weekend to the world in 2008, it was immediately obvious that the band had a strong grip on the complex power of a simple melody. What we didn't know yet was that the band that we yelled "ay! ay! ay! ay!" with all summer would also become one of the most consistent and reputed indie rock bands of the 2010s. Four albums into their career, the group has shown not only that they can be relied upon to provide prescription strength musical sunshine, but also that they are willing to dive deep lyrically—into history and politics, into the scenery of their beloved New York City, into their academic vocabularies—to find tender and humorous lessons in what it means to be alive.
Nearly everything Vampire Weekend does is rooted in rhythm, and even Ezra Koenig's vocal technique is a form of percussion in many of their songs, including "California English" and "Diane Young." Because of this, it isn't always necessary to understand every word Koenig is saying to really enjoy a Vampire Weekend song. But, if you do want to study the text, there's almost always a philosophical treat in there to grapple with, whether it's imagining the afterlife ("Unbelievers"), the phenomenon of shedding naiveté as you age ("This Life"), or the way we sometimes see ourselves in the lives of strangers ("White Sky"). Meanwhile, songwriter and multi-instrumentalist Rostam Batmanglij, who produced the band's first two albums and co-produced the third, is arguably the leading mind behind Vampire Weekend's immaculately clean, understatedly versatile sound palette.

For a band that has largely built itself on its dancier tracks, it is a strong testament to Vampire Weekend's versatility that some of their most powerful moments are relatively quiet or stripped back, like the simple cascade of instrumentals in "Kids Don't Stand a Chance" or the beautiful acoustic intro of "Harmony Hall." But the group's most powerful and patient use of stillness comes in "Hannah Hunt," where measured bass and piano build space for two and a half minutes and then transform into a cathartic, urgent revelation about trust.
Words by Karl Snyder. Special thanks to Alonso Ruiz for the stunning playlist cover.
20. "A-Punk"

19. "Ya Hey"

18. "Diplomat's Son"

17. "California English"

16. "This Life"

15. "Cape Cod Kwassa Kwassa"

14. "Unbelievers"

13. "I Think Ur a Contra"

12. "M79"

11. "Step"

10. "The Kids Don't Stand A Chance"

9. "Everlasting Arms"

8. "Horchata"

7. "Stranger"

6. "White Sky"

5. "Harmony Hall"

4. "Giving Up The Gun"

3. "Diane Young"

2. "Oxford Comma"

1. "Hannah Hunt"