20 Fave The Format Songs
Updated by Eric Weiner and Sandy Irani on December 20, 2020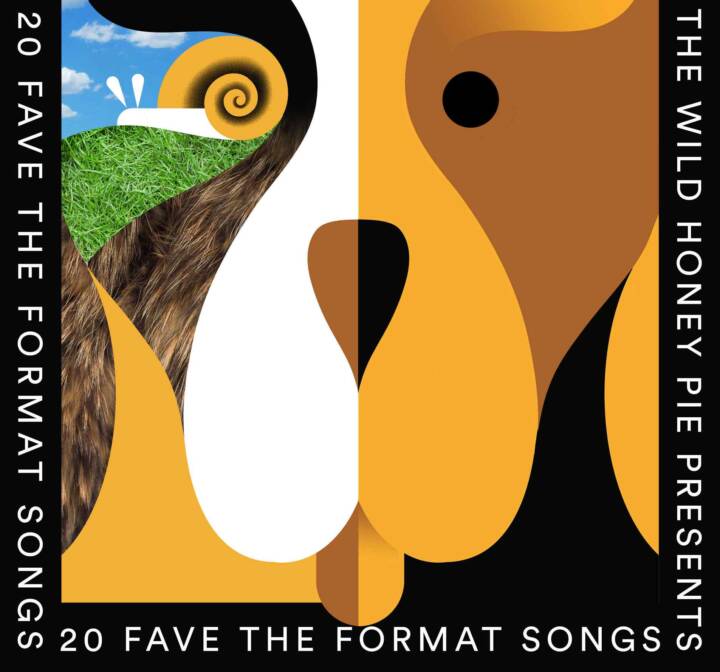 The following is a conversation between our founder, Eric Weiner, and our head of LA dinner parties, Sandy Irani.
Eric Weiner:
The Format has reunited and we're about to meet in Arizona to see them in their hometown where they'll play all sorts of versions of our favorite tunes. I'm sure you have a similar bond to their music, but when I hear Nate croon, my heart swells and I think of freshman year of college and all the love in my heart—my unflinching desire to be accepted and my yearn for connection. The Format made me happy, and I can thank a person named Kelly in the mess hall at Libby Hall at the University of Colorado at Boulder for that. I think I first connected with "The First Single (You Know Me)," which is pretty high on our list here, but I eventually found myself connecting with their softer songs like "Snails," which landed as our number one. How did you discover The Format? What do they remind you of? If we could do a dinner party with them in any city, at any restaurant, where would it be? If they played Welcome Campers, what setting would it be?
Sandy Irani:
I don't remember any of my firsts with The Format. Not the first time I heard them or the first time I saw them live or the first time I introduced someone else to their beautiful music. But I have a few distinct memories that are forever tied up in their songs.
1. I remember listening to a demo version of "The First Single (You Know Me)" on the suburban Long Island roads where I grew up with my friends from high school Phil and Talia. I remember us waiting patiently to clap along to the chorus and screaming the lyrics "cause all you really need are a few good friends" at the top of our lungs like they were written for us.
2. I remember spending time in Burbank, California after my family had moved to Los Angeles. Soon after, I found out that during that same time The Format had been cooped up in a studio just down the road recording Dog Problems. I was forever heartbroken that I didn't know until afterward.
3. I remember moving back to California years later and living with one of my best friends, Juliette, who has always LOVED Los Angeles more than anything. I remember deeply identifying with the lyric "I'd hate this place if it weren't for the waves. If it weren't for the fact that you love it." I loved experiencing Los Angeles through her eyes and when she eventually moved back to New York, I wrote those lyrics on a tag to mark that chapter of our lives coming to a close.
Seeing The Format was also the gateway to some of my other favorite artists as they were always touring with the most amazing acts. Limbeck, The Honorary Title, Young Love, Anathallo, among others but most notably, on Halloween of 2006 The Format played a CMJ showcase at the Knitting Factory where Matt Nathanson played before them—he quickly became one of my favorite artists of all time. Years later, also on Halloween, I saw Matt Nathanson perform at Terminal 5 and I remember feeling the weight of that growth from the Knitting Factory to Terminal 5. The Format has always felt like a band that should have also had that trajectory. This reunion tour feels like the tremendous reception that they have always deserved.
If they could play a dinner party in any city, I would want it to be at a restaurant that is meaningful to them in some way. I would love to see where they hung out when they were first starting out, writing an album, making some big decisions, or where they got a call that changed their lives. I think the beautiful part about our dinner parties is that they have the ability to be truly personal. Having them share a part of their story with their fans would be my dream for a dinner party with The Format.
Eric Weiner:
I feel transported. I love these moments you just shared with me and feel like I know you even better now. I love that you mentioned The Honorary Title—did you know we filmed a Buzzsession with Jarrod Gorbel? It's an old one and Jeremy from Pearl and the Beard even stopped by during it.
I like the sentiment of what you have to say about the dinner party. I would want them to play at French Laundry and we would force Thomas Keller to cook a vegan feast for everyone with the exception of escargot. We would absolutely have to eat lots of snails.
Since you forgot about Welcome Campers, I will answer that one for you. They would have to play the camp dance so we can all dress like it's our camp prom and dance fast and slow!
Does my life feel complete now that I'm seeing The Format live for the first time? Not quite, though I do feel overwhelmingly happy that I get to check this off my bucket list. Next up, finding a way to collaborate with Nate and Sam and introduce them to the folks who like what we do at The Wild Honey Pie.
20. "Pick Me Up"

19. "Snails"

18. "Sore Thumb"

17. "Swans"

16. "Tune Out"

15. "A Mess to Be Made"

14. "Oceans"

13. "Janet"

12. "The Compromise"

11. "A Save Situation"

10. "Time Bomb"

9. "Dead End"

8. "I'm Ready, I Am"

7. "Inches and Falling (I Love, Love)"

6. "She Doesn't Get It"

5. "On Your Porch"

4. "The First Single (You Know Me)"

3. "Dog Problems"

2. "If Work Permits (Demo)"

1. "Snails (EP Version)"