20 Fave Solange Songs
Updated by Jazzmyne Pearson on February 26, 2021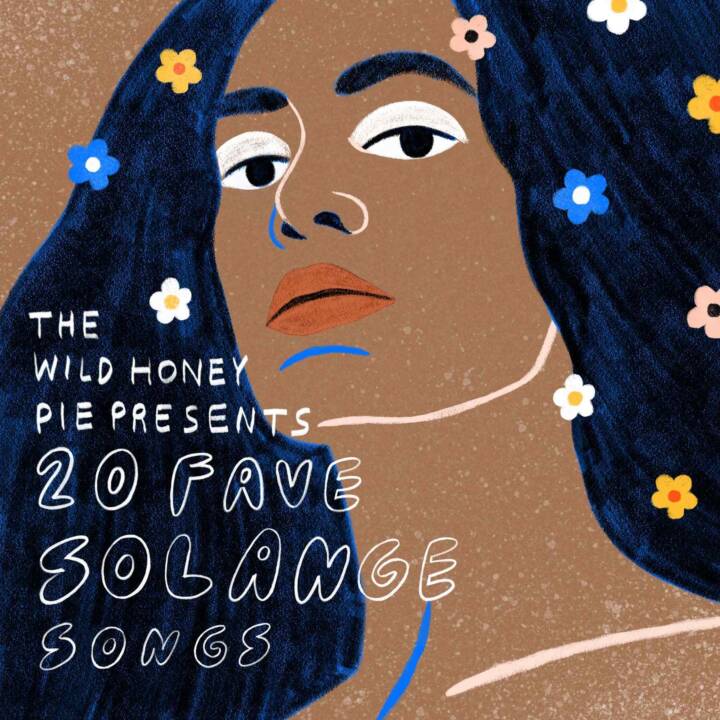 If there is one thing a Knowles knows, it's harmonies. Hearing a complex meeting of different notes, effortlessly complementing one another always gives me chills. The black experience is a bundle of vastly different singular moments experienced collectively and individually, felt several different ways. It is expressed in an infinite number of combinations, harmoniously and equally beautiful.
Solange has always represented a facet of black womanhood seldom focused on: multiplicity. Oft reduced to caricature, limited to social categories and stripped of individuality, black women are continually denied the perception and expression of the multitudes they contain.
"I can't be a singular expression of myself / There's too many parts, too many spaces / Too many manifestations, too many lines / Too many curves, too many troubles Too many journeys, too many mountains / Too many rivers, so many…" —Solange - "Can I Hold the Mic (interlude)"
It has always struck me as interesting—comical even—that at any given moment, when sharing any part of my personality that is seen as "not characteristically black" by others, I become an anomaly, "not like the others," or "unique." And while I maintain that I am unique, what makes me so is not that I deviate from my perceived identity expected by others, but the fact that my definition of blackness takes on whatever form I choose. Further, every single other black person you know has their own definition, defined by themselves alone, even when faced with the frustration of being treated as a monolith. When individuality is treated as an anomaly, it becomes exhausting to express it, especially when peers of other skin tones and cultures are allowed that freedom with less scrutiny in many cases.
A cornerstone of a category we call "R&B" for nearly 20 years, Solange is truly as genre-bending, alternative and anti-category as it gets, yet has been limited to only one space for visibility for years. Paving the way for so many indie and alternative artists of color for the last 20 years, her music encompasses jazz standards, rock, rap, pop and soul, oftentimes within a singular song. One might see these sounds as a juxtaposition to her unapologetically black lyrics, but I see them as complementary and right where they belong. A Master of Production, sampling, creation and collaboration, she never fails to weave incredible storytelling into her art, both with and without words. An underlying vulnerability and earthiness her music possesses gives way to a unique level of familiarity as she sings about shared experiences, despite being none other than a daughter of Tina Knowles. In listening to her music, I feel heard and seen, like I can exist the way I want to, without explanation, owing nothing to anyone else.
Words by Jazzmyne Pearson. Special thanks to Zet Gold for this stunning playlist cover.
20. "T.O.N.Y."


18. "Almeda"


17. "Borderline (An Ode to Self Care" (feat. Q-Tip)


16. "Don't You Wait"


15. "Some Things Never Seem To Fucking Work"


14. "Lovers In The Parking Lot"


13. "F.U.B.U." feat. The-Dream & BJ The Chicago Kid


10. "Things I Imagined"/"Down With the Clique"


9. "Don't Touch My Hair" feat. Sampha


8. "Binz"


6. "Cash In"


5. "Lost on the Way Home" with Chromeo


4. "Stay Flo"


1. "Losing You"