20 Fave Ryan Adams Songs
Updated by Hannah Angst on December 19, 2020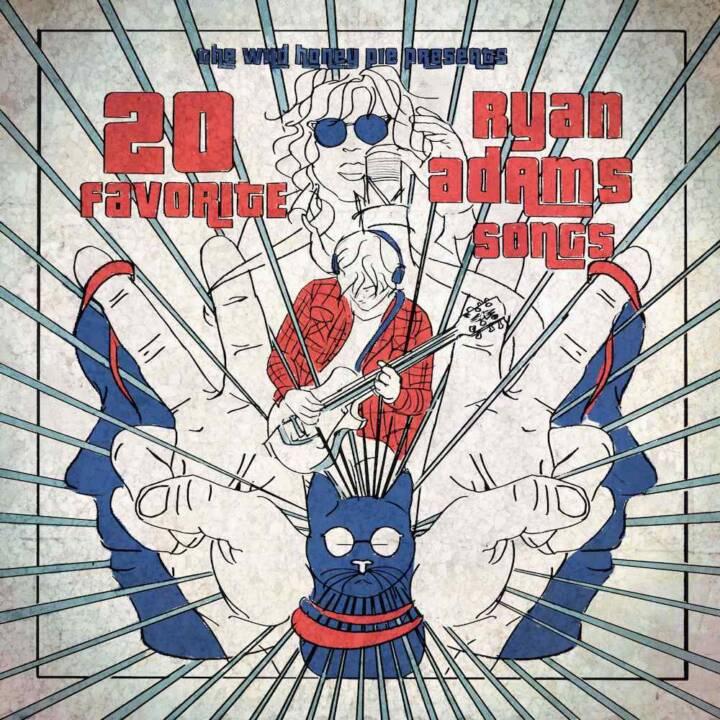 Calling Ryan Adams prolific is an understatement. At the age of 39 he's already released 14 studio albums, ranging everywhere from the alternative country/singer-songwriter music he's known best for to some interesting if ill begotten attempts at straight pop-rock and even death metal. He's a songwriter who simply will not stop writing, and spectacularly most of those songs are far more than good. Narrowing down the favorites to 20 was an extremely daunting and difficult task—especially because my favorites tend to change with every season. Still, these are the ones that I always go back to, the ones that are played over and over and over again, the ones that without fail always give comfort.

Disclaimer: Covers were outlawed on this list. Because Adams has written so many great songs, I felt that highlighting his covers seemed a bit unfair. That said, he has an incredible talent for reinterpreting songs, and his covers of Oasis' "Wonderwall," Alice in Chain's "Head In A Hole" and Gillian Welch's "(Time) The Revelator" are all spectacular and worth seeking out. Super thankful to Alicia Haberman for creating the album art for this playlist.
Note from our editor: With the news of his toxic behavior against women, we feel the need to address our disgust and anger at the situation along with the harm he has caused. While spending years making music that so many of us found solace in, he simultaneously became the source of fear to many women who could not speak out against him. His story has proven to be far too common in our industry. Unfortunately, countless female artists have their own personal stories about being mistreated by men in the industry. As Adams' former guitarist reminded us, we need to be sure to hold ourselves, friends and mentors accountable when we see or hear anything that explicitly and implicitly perpetuates or make light of assault. Let's do better at creating safe spaces in music for everyone who is just trying to share their art. Let's use our voices to instill hope in creatives, executives and fans alike that these stories will soon diminish until they cease to exist.
20. "When The Stars Go Blue"

19. "New York, New York"

18. "Easy Plateau"

17. "Two"

16. "Mockingbird"

15. "This Is It"

14. "In My Time of Need"

13. "Let It Ride"

12. "These Girls"

11. "I See Monsters"

10. "Hotel Chelsea Nights"

9. "Damn Sam (I Love a Woman That Rains)"

8. "The Shadowlands"

7. "My Winding Wheel"

6. "To Be Young (Is to Be Sad, Is to Be High)"

5. "If I Am a Stranger"

4. "Dear John"

3. "Oh My Sweet Carolina"

2. "Magnolia Mountain"

1. "Come Pick Me Up"