20 Fave Kendrick Lamar Songs
Updated by Alec Bollard on April 8, 2021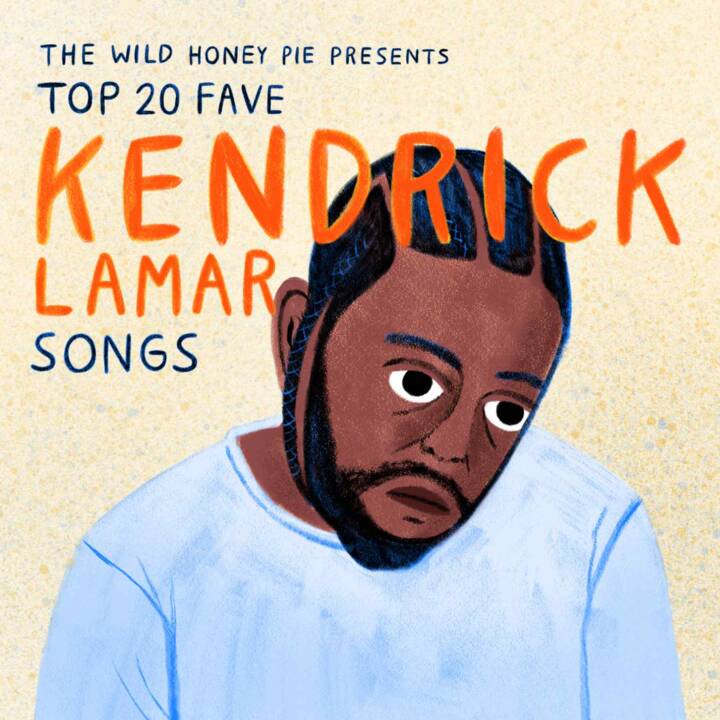 During the mid-to-late 90s, the rivalry between Bad Boy Records and Death Row Records—or, as it is more typically discussed nowadays, the Tupac vs Biggie feud—gave new life to the seemingly never-ending debate over which coast was more vital to hip-hop, West or East. However, in the aftermath of both iconic rappers' tragic passings, the west coast quickly lost legitimacy in the eyes of most; whereas the east coast had Big Pun, Jay Z, Nas, DMX, Wu Tang solo members and 50 Cent in the decade after Biggie's demise, the only rappers making mainstream noise out west during the same period were The Game and Snoop Dogg. For almost 15 years, the debate wasn't much of a debate at all.
That narrative changed when an unheralded Compton-born rapper going by the name of Kendrick Lamar dropped his first commercial record, Overly Dedicated, in 2010, followed by his debut album Section.80 in 2011. While Section.80 showed the immense musical talent Lamar possessed, it wasn't until the release of 2012's good kid, m.A.A.d city that his popularity exploded; 250,000 in first week sales, four Grammy nominations and omnipresence at social outings for the next several years cemented Kendrick as the new savior of West Coast hip-hop, and one of the greatest rappers of his generation. While a critically acclaimed and commercially successful album such as that would be the peak of many artists' careers, Lamar took this momentum and ran with it, releasing two albums, an EP and a soundtrack to overwhelming accolades in the ensuing years.
Due to his remarkably consistent output in the 2010s, picking just 20 Kendrick songs is a gargantuan task. This struggle is only furthered by the fact that he has done a remarkable job switching his style up over the years—from the impossibly detailed storytelling raps on Section.80 and good kid, m.A.A.d city, to the funk-and-jazz infused ruminations on race and life in To Pimp A Butterfly and untitled unmastered., to the pop-rap stylings of DAMN., Kendrick has ensured that almost any rap fan will find something to adore in his catalog. The wait for new solo material will soon creep over the four-year mark, but despite a length of absence that would be a death knell for less monumental rappers, there's still an army of listeners awaiting Kendrick's next release. Even if he never released an album again, it's probably safe to say that Lamar's discography will be studied and beloved by any and all rap fans to come.
Words by Alec Bollard. Special thanks to Zet Gold for this fantastic cover.
20. "Ignorance Is Bliss"

19. "Wesley's Theory"

18. "untitled 7 | levitate"

17. "i"

16. "LUST."

15. "These Walls"

14. "ELEMENT."

13."King Kunta"

12. "m.A.A.d city"

11. "F*ck Your Ethnicity"

10. "The Blacker The Berry"

9. "A.D.H.D."

8. "Sing About Me, I'm Dying Of Thirst"

7. "Backseat Freestyle"

6. "Rigamortus"

5. "untitled 02 | 06.23.2014."

4. "FEAR."

3. "HiiiPoWeR"

2. "Alright"

1. "Money Trees"