20 Fave Joanna Newsom Songs
Updated by Laney Esper on November 12, 2021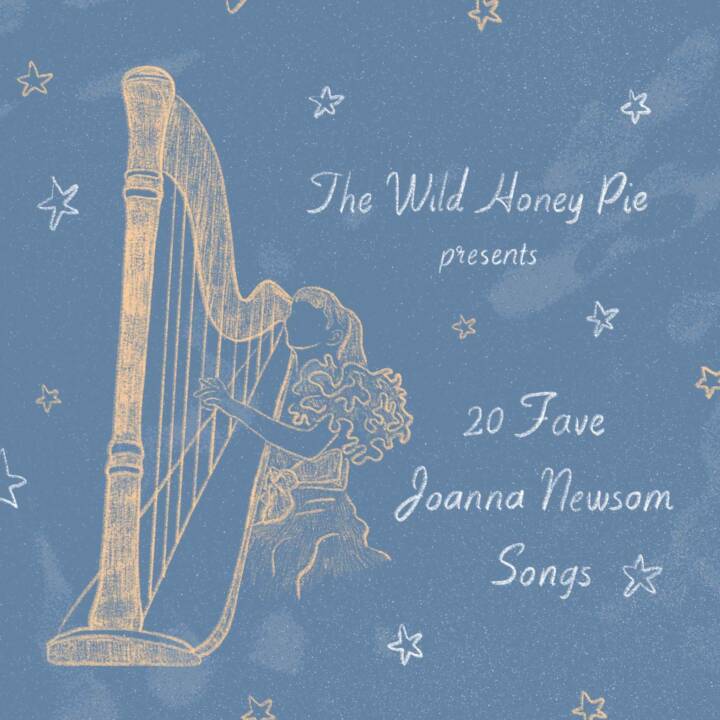 The music of Joanna Newsom commands vigorously, with a gentle spirit to be heard. With a career in music for close to twenty years and a deeply music-immersive upbringing, there is no doubting Newsom's musical prowess. Her life began in a quaint, charming hometown by the name of Nevada City, California which sits on the western slope of the Sierra Nevada Mountains and claims itself one of the most interesting California Gold Rush towns. In this town is where Newsom and her family of instrumentalists resided throughout her youth, infusing a richness as deep as the history of the land on which she grew up and the age-old melodies she lived amongst into her abundant discography.
Perhaps one of the most compelling of her bodies of work is her album "Have One On Me," which is a two-hour listen consisting of themes drawing on womanhood and love, and how the two can be either a place of health and prosperity for one another, or a cyclical realm in which dreams are stifled. In her early work, Newsom swaddled her songs in the influence of polyrhythms, the usage of two or more rhythms, which can be felt on tracks like "Peach, Plum, Pear" in the persistent percussion of the harp meeting in a friction with a voice most unique.
Joanna Newsom makes music that acts as its own sort of celestial rabbit hole, grasping onto the hands of those who welcome her into their world. These songs are the type of songs that live in the little spaces between your fingers or make a home in your ribcage, they are the songs of becoming, healing, grief and wondrous life.
Words by Laney Esper. Special thanks to Emily Hoang for this stellar cover art.
20. "Cassiopeia"

19. "The Book Of Right-On"

18. "Peach Plum Pear"

17. "Emily"

16. "Go Long"

15. "Sawdust & Diamonds"

14. "Sadie"

13. "Only Skin"

12. "Divers"

11. "Leaving the City"

10. "Sapokanikan"

9. "Good Intentions Paving Co."

8. "Jackrabbits"

7. "Have One On Me"

6. "Easy"

5. "Sprout and the Bean"

4. "Cosmia"

3. "Soft as Chalk"

2. "On a Good Day"

1. "Baby Birch"