20 Fave Frank Ocean Songs
Updated by Mustafa Abubaker on February 10, 2021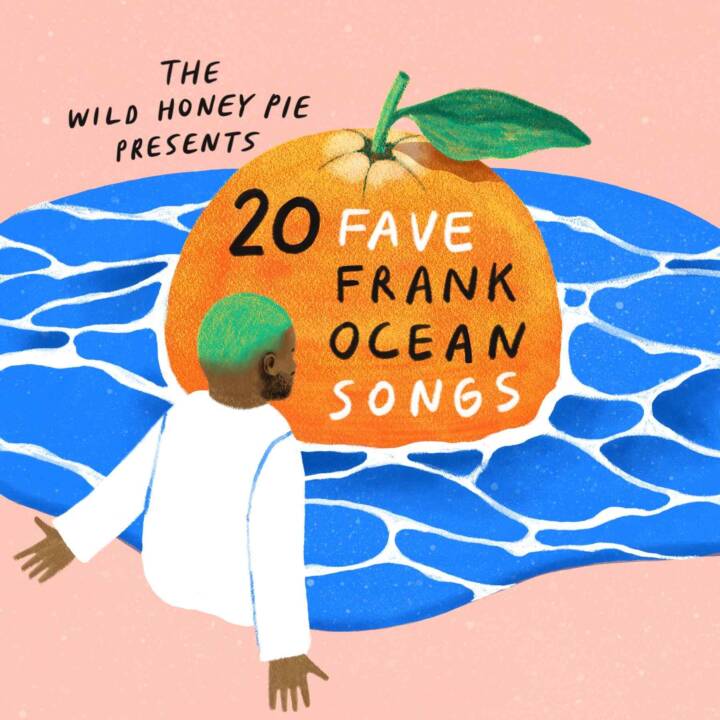 For as many songs and albums 33-year-old singer, songwriter, record producer, photographer and visual artist Frank Ocean has put out into the world, his official discography in major streaming services comes out to just two albums—2012 Def Jam album channel ORANGE and the 2016 Boys Don't Cry album Blonde—and a slew of singles. The free-to-download 2011 mixtape nostalgia,ULTRA. has yet to hit streaming at press time save for three singles, as do singles like "Whip Appeal," "Acura Integurl," "Pyrite" and "Memrise." His 2016 visual album Endless can't be streamed individually on Apple Music or Spotify. Fortunately, for the fan who prefers a tidy and neat streaming experience, the officially-sanctioned Frank Ocean discography likely satisfies even the pickiest of people.
Songwriting has long been the bright red cherry on top of Frank Ocean's caked-with-soul sound. His lyrics enjoy freeform surrealism, challenging to pin down to any one influence, and his ear for the music accompanying the words has yet to fail him. Much of his work operates without the pretense of fear, ignoring trends in search of the bigger picture. As these songs in the playlist range from timeless, minimal ballads to soaring, anthemic hits as alluded to in LVRN co-founder Justice Baiden's tweet on R&B, it's clear Ocean's reputation as one of the most acclaimed artists of his generation has everything to do with trusting intuitions and nothing to do with fearing expectations.
"I woke / You were there / Tracing planets on my forehead / But I forget 23 / Like I forget 17 / And I forget my first love / Like you forget a daydream" are nostalgic lyrics about intimacy and memory only Frank Ocean could write, nestled into "White" as soft infants are softer sheets. As these songs play, the same themes unfurl themselves like once-rolled flags into a full-fledged display of hyper-sensitive American youth, privy to love and loss, luxury, liberation and more.
I mean, the second half of "Self Control" couldn't soundtrack two love-sick kids taking in a purplish summer sunset over their suburban cul-de-sac any better. When it comes to admiration and atonement, "Pink Matter'' serves as exhibit A within Ocean's discography. "Lost" tackles travel, and "Sierra Leone" cuddles West African folklore. The channel ORANGE album cut "Monks" is an N.E.R.D-influenced jam Frank Ocean takes a step further on Blonde with "Pretty Sweet." "Super Rich Kids" ties up many of the aforementioned themes nicely, toying with privilege as a concept while winking at prohibition as a fact. "Pyramids" is a ten-minute song intent on establishing a world within itself, while "Thinkin Bout You" is a true R&B classic that'll hold its own against any song by Usher or The-Dream. And yet, the New Orleans native has never sounded as free as on the 2019 single "In My Room," song that takes the best from the dreamy "Pyramids," the stark "Solo" and the visceral "Ivy." "In My Room" sounds like it was fun to make while being a hyper-informed, genreless ode to music itself. These stream-of-consciousness songs are where a gifted writer like Frank Ocean shines brightest.
Words by Mustafa Abubaker. Special thanks to Zet Gold for the stunning playlist cover.
20. "White"

19. "Cayendo (Side A - Acoustic)"

18. "Self Control"

17. "Pink Matter"

16. "Godspeed"

15. "Seigfried"

14. "White Ferrari"

13. "Provider"

12. "Sierra Leone"

11. "Lost"

10. "Monks"

9. "Pretty Sweet"

8. "Solo"

7. "Swim Good"

6. "Novacane"

5. "Super Rich Kids"

4. "Pyramids"

3. "Thinkin Bout You"

2. "Ivy"

1. "In My Room"