20 Fave Bon Iver Songs
Updated by Emma Bowers and Eric Weiner on December 19, 2020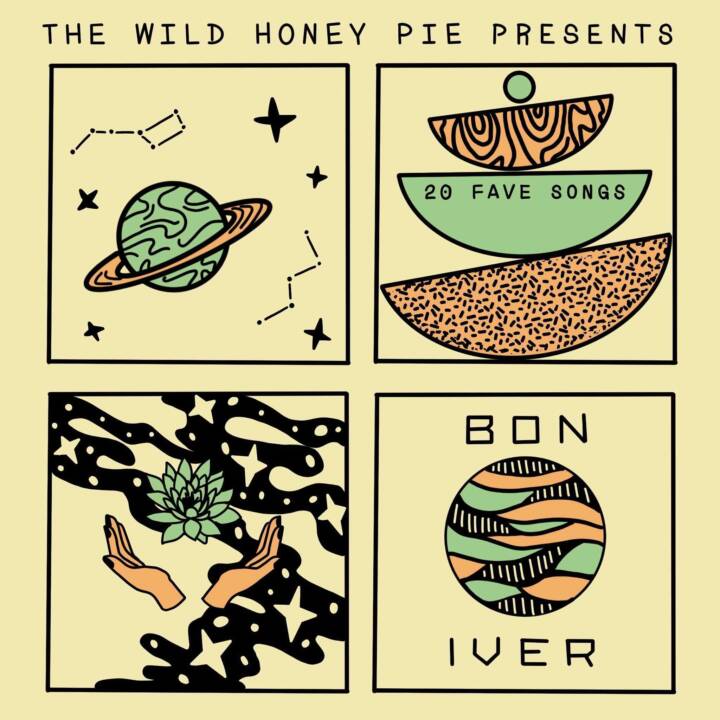 From the hushed, wintered acoustics of Bon Iver's For Emma, Forever Ago, to the endlessly modulating, sparkling, synthesizers, horns, choruses and vocoders of 22, A Million and i,i, the discography of Bon Iver has traversed an expanse of landscapes, both sonic and geographic, nestling Bon Iver within an extensive and dutifully endeared fanbase and granting Justin Vernon inimitable canonical presence.
That four-album evolution saw Vernon shape-shift from a lovelorn recluse in a shuttered cabin in Wisconsin to an arena act, all the while fracturing and reconfiguring contemporary folk music, alternative rock and its electronically influenced leanings.
When Bon Iver appeared in 2011, I was a freshman in high school. Having never heard anything like it and without any immediate peers or parents with a palate for experimental folk music, listening was akin to deliverance, a gateway drug to the world of indie-folk and rock. It's precursor, 2008's For Emma, Forever Ago was the kind of tender debut that became retrospective gold to the new listener. It's a collision of intricate songcraft and cryptic imagery, of heartbreak and isolation. It's lushness achieved through an alchemy of wiry guitars, spacious percussion and unpretentious grain.
Then there's the masterfully disorienting 22, A Million, which in 2016, presented an amalgamation of genre and tone—searching, uncertain and full of whirring, soulful electronic epics. Most recently, Bon Iver released i,i. The record is sinewy and mechanical, almost naturally sublime. It reflects Vernon's love of collaboration, and at this point, Bon Iver had extended to include a laundry list of collaborators.
i, i also represents a turn outward, "Holyfields," confronts the potentially cataclysmic effects of climate change and on "Naeem," the album's A-side closer, Vernon hears a kind of proverbial crying out. Horns provide unseen warmth, a choir vocalizes. It's an arrival, and Vernon sings, facing all the world's uncertainty in an empathic look towards the world outside:
"So what is gonna happen now? If you don't look away"
Words by Emma Bowers. Special thanks to Malia Eugenio for the brilliant playlist cover.
20. "8 (circle)"

19. "Marion"

18. "Hey, Ma"

17. "Sh'Diah"

16. "Salem"

15. "Holyfields,"

14. "Perth"

13. "33 'GOD'"

12. "Towers"

11. "Michiant"

10. "Naeem"

9. "Lump Sum"

8. "Wash."

7. "22 (Over Soon)"

6. "Blood Bank"

5. "Flume"

4. "For Emma"

3. "Skinny Love"

2. "Re: Stacks"

1. "Holocene"