20 Fave Janelle Monáe Songs
Updated by Allison Hill on March 4, 2021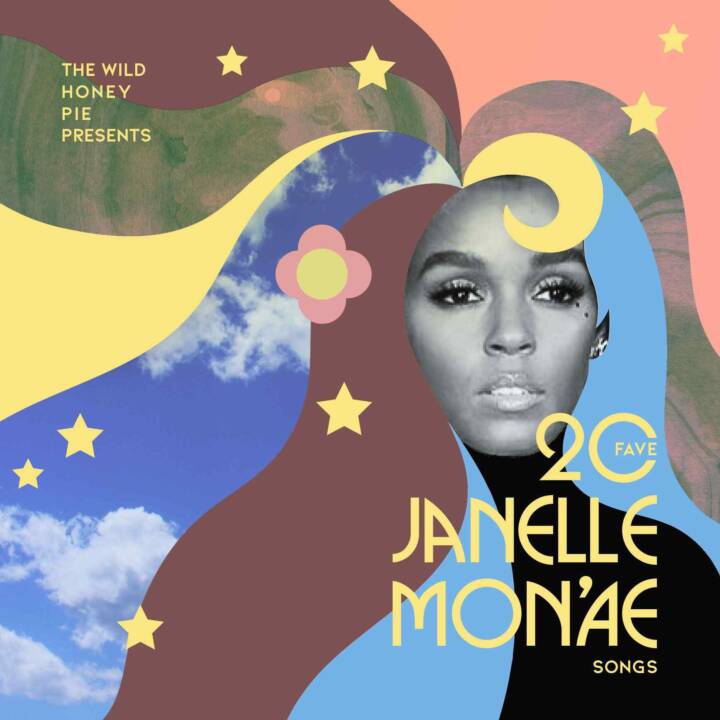 Janelle Monáe is, above all else, a storyteller. Whether it's a track, a movie role or a music video, they breathe life into their creations until their art seems to take on a life of its own. Monáe discography weaves together a variety of genres, but their style is always their own; direct, yet playful and full of groove. This steadfastness-of-self creates cohesion across their multifaceted discography, thrilling in breadth and diversity. Among Monáe's discography you can find virtually anything that might tickle your fancy: lush yet experimental orchestral overtures ("March of the Wolfmasters," "Mushrooms and Roses"), sun-soaked soul ("Many Moons," "Tightrope"), playful pop ("Many Moons," "Make Me Feel," "Pynk"), emotive ballads ("Oh, Maker," "Victory"), manic dance tracks ("Faster," "Dance or Die"), smooth R&B ("Don't Judge Me"), fun funk ("Wonderland," "Electric Lady"). Monáe's voice is equally as acrobatic as their creative inclinations, effortlessly swinging from heavenly high harmonies to heartfelt, sensual lows.
Although most of Monáe's songs are enjoyable as one-off tracks, they truly shine nestled in their respective albums. Each album creates a distinct world, illuminated piece by piece and track by track. This is most obvious in Monáe's debut EP, Metropolis: The Chase Suite. The narrative follows an android, Cindy Mayweather, as she falls in love with a human and attempts to elude capture and subsequently disassembled. From the first track, "March of the Wolfmasters," Monáe knows exactly how to keep you on the edge of your seat, eager to see where the story leads. You move through the album, uncovering pieces of the story as Monáe shows off their range—both in terms of songwriting and vocal control. The rest of their discography follows approximately the same structure: a cyberpunk story spun out into an album that could almost be an opera. Dirty Computer breaks the mold slightly, less explicitly mapped onto a musical-like structure. However, it nonetheless showcases Monáe's storytelling skills in a way that's compelling from the very beginning to the very end.
Words by Allison Hill. Special thanks to Andrew Colin Beck for this fantastic playlist cover.
20. "Mushrooms & Roses"

19. "Sally Ride"

18. "Locked Inside"

17. "Oh, Maker"

16. "Don't Judge Me"

15. "Dorothy Dandridge Eyes" (feat. Esperanza Spalding)

14. "Wondaland"

13. "Many Moons"

12. "Mr. President"

11. "Dance Apocalyptic"

10. "Come Alive (War of the Roses)"

9. "Sincerely, Jane"

8. "Victory"

7. "Pynk" (feat. Grimes)

6. "Dance or Die" (feat. Saul Williams)

5. "Primetime" (feat. Miguel)

4. "Screwed" (feat. Zoë Kravitz)

3. "Electric Lady" (feat. Solange)

2. "Tightrope" (feat. Big Boi)

1. "Make Me Feel"