Buzzing Daily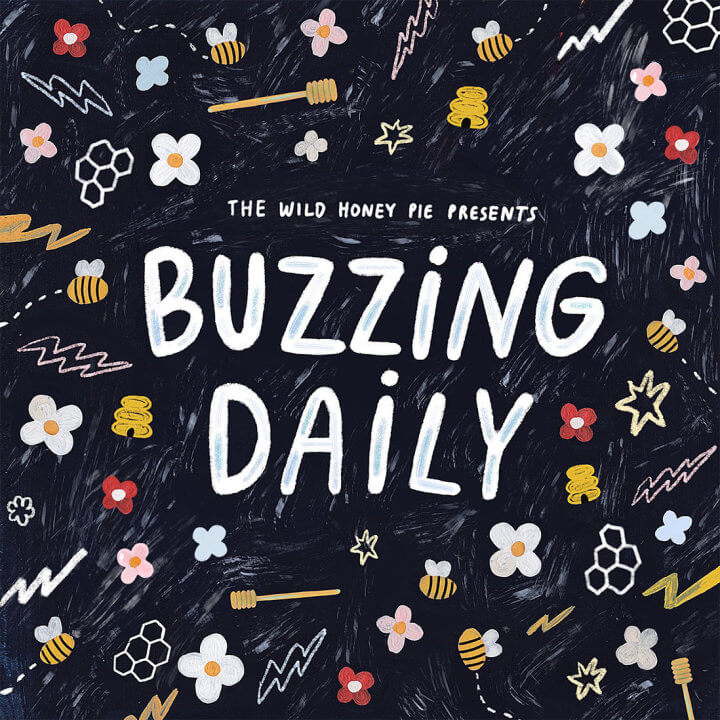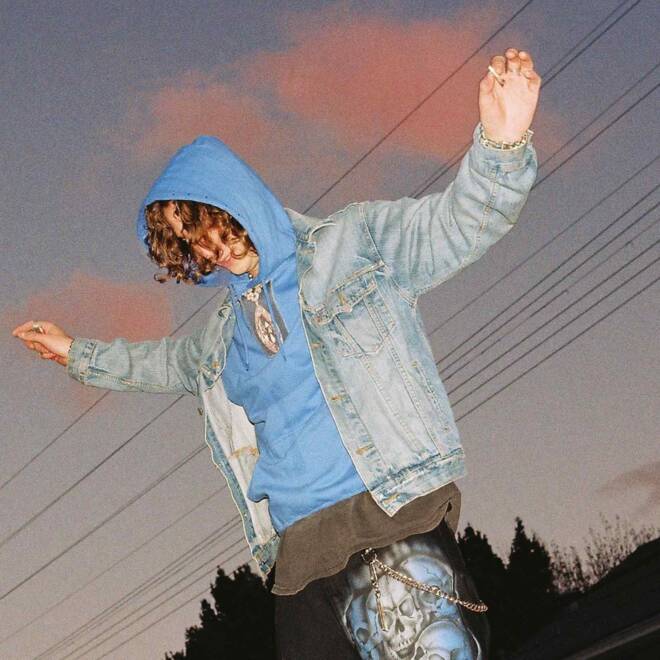 Kid Bloom - Lemonhead
---
"LEMONHEAD" is the shimmering, retro pop jam you'll be blasting with the windows rolled down on blazing hot days. The song is the title track off of the new EP from Kid Bloom, the indie rock project of singer-songwriter Lennon Kloser. In "LEMONHEAD," Kid Bloom drops you straight into an 80's movie—right at the scene where the kids are cutting class to hit the roller rink or sneaking out to jump the fence at the local pool. The track features a dynamic array of crisp, nimble drumming, glamorous keyboards, and a theatrical electric guitar. Despite the fun-infused melody, Kid Bloom drops some hints that the song may be darker than it first appears. "It's hard to explain / out on a bender / losing a day," he sings over the electrifying music and if you're not careful, you might shimmy right past the more ominous implications in the lyrics. Kloser keeps his energy sky-high for the entire track with captivating, throaty vocals that never waver in their confidence and the instruments follow his lead, staying upbeat and feel-good the entire way through. "LEMONHEAD" is the perfect way to end the summer with a bang and you can also find the full 6-track EP out now as well.
—
Brigid Moser
on August 8, 2019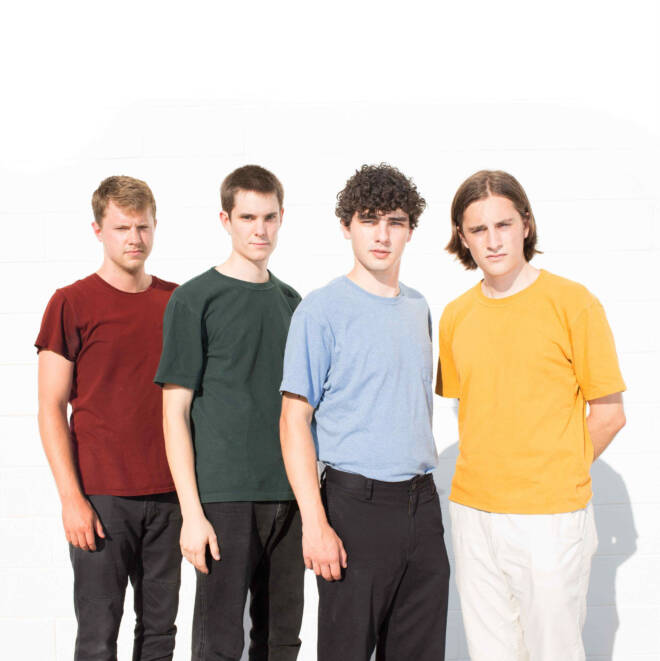 Camp Howard - Don't Say Shit You Don't Mean
---
The Wild Honey Pie is proud to premiere "Don't Say Shit You Don't Mean," the newest track from Richmond-based Buzzsession alums and Larabar enthusiasts Camp Howard. Both precise and seemingly effortless, the track grooves with an intensely lazy energy. It's a sound that should be sloppy, but this young band's relentless performance schedule has trained them well. Camp Howard has, in many senses, broken out of their hometown—they toured nationally with the legendary Stone Temple Pilots—but they're still rooted firmly in the Richmond scene, a scene whose support allowed them to forge their sound in the fires of the opportunity to (or perhaps struggle to) play shows every night of the week. Though evident from one song alone, the band's versatility is truly unmistakable with perspective on their whole catalogue. Nic Perea, one of the bands two singers, occasionally pens lyrics in Spanish—and other band members admit to singing backup on lyrics they don't pretend to understand—but "Don't Say Shit You Don't Mean" is as clear-cut and direct as they come. Weston Parker, the other lead vocalist and writer of the track, draws firm lines after issuing the titular command—"I won't cook / You won't clean," he sings, delineating responsibilities definitively, before waffling a bit, expanding his lines to fit in his more complicated emotions. "After all this wasted time / It's doubtful that you even care," he sings hurriedly, but the infections groove puts complex emotions aside to reinforce the chorus: "It's alright." Camp Howard's new album Cañón is out October 11th.
—
Daniel Shanker
on July 25, 2019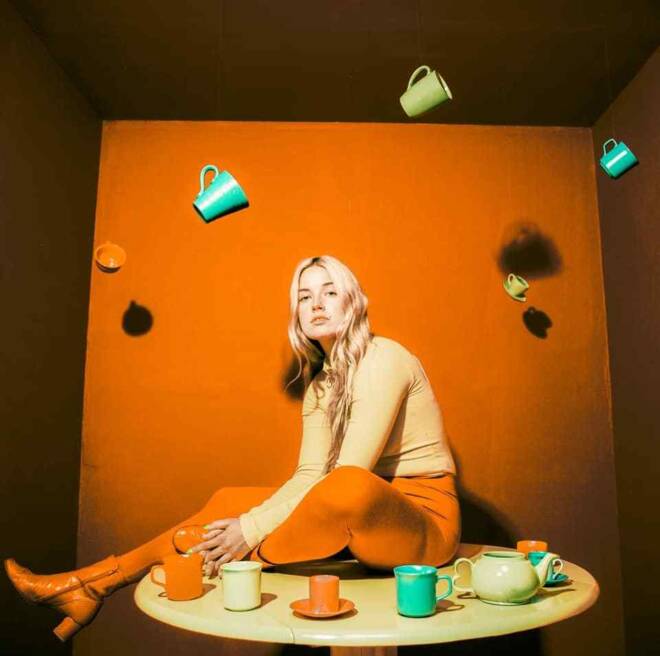 Ashe - Cold in California
---
California native Ashe delivers supple, introspective songs, flush with lush imagery. The LA-based songstress has been on a winning streak since she dropped her debut in 2017 via Mom+Pop Music, building momentum with tours alongside The Chainsmokers, Shaun Frank, LAUV, Louis The Child, Hobo Johnson, Quinn XCII and executing notable electronica collaborations with Big Gigantic. Major advertising syncs and glowing press from The New York Times and Teen Vogue have only bolstered her indie cred. Her newest offering, the delicate acoustic affair "Cold in California," is a Dylan-esque ode to the love/hate relationship she's developed with her home state. The somber chord changes elicit the existential angst that accompanies those unwelcoming, overcast LA days. "I love California and I also despise it," Ashe told Ones to Watch earlier this month. "I'm from California and in many ways, this song is more about me than the place itself. Nothing is ever one-sided or perfect or right all the time." Check out the single here and be sure to peep the newest dates on Ashe's first headlining tour.
—
Mike Olinger
on July 24, 2019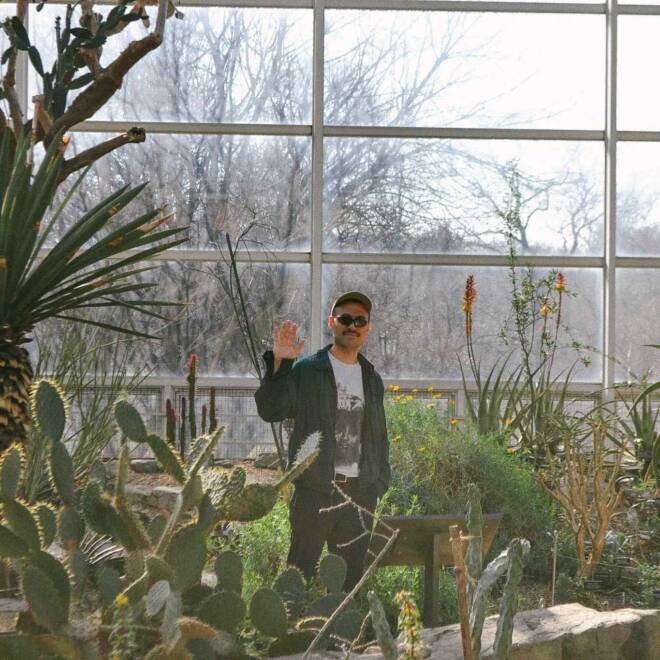 DJ ST THOMAS - FODDER
---
"FODDER," the debut single from New York-based electro artist DJ ST THOMAS, is a dynamic, experimental pop song with an infectiously funky beat. The track effortlessly pieces together a mishmash of sounds to create a psychedelic jam with an earworm hook. Lush with bright, groovy synths and tight, island-like percussion, it bops to a pulse that flows easily with DJ ST THOMAS's laid-back vocal as he sings about love and complacency in the age of social media. The production is crystal clear and razor-sharp, resulting in a sound that's full and immersive without feeling too loud or overbearing. Abstract and rhythmic, "FODDER" should top all your summer party playlists. Look out for his EP, MATRIMONY, later this year.
—
Britnee Meiser
on July 24, 2019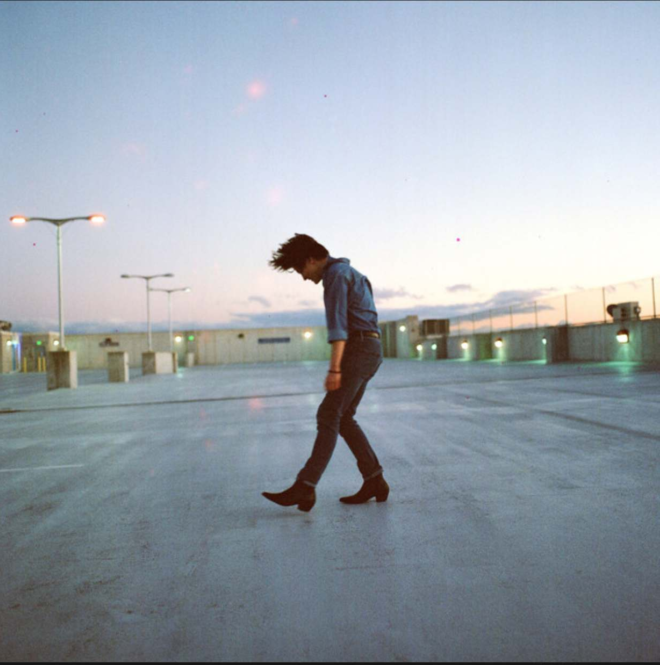 Julien Chang - Of the Past
---
Nineteen-year-old Julien Chang's debut single, "Of the Past," is an artful blend of genres and sounds. Reflecting Chang's music theory background, the sprawling arrangement seamlessly merges pop melodies with psych-rock riffs, disco/funk, and transfixing jazz instrumentals for an immersive and surprising listening experience. Deep, wavy synths wash the song in a hazy glow as a classic rock guitar and funky bass line introduce Chang's vocal. Breezy and smooth, the timeless doubling effect is reminiscent of a younger Tame Impala. The vocals are brief, occupying only the first third of the song; the rest of the time, the music does the talking. Perhaps most striking is the sweeping classical piano solo in the bridge—the messy wide-scale run has an unrelenting persistence that reflects the tonal freedom of the rest of the song. "Of the Past" is complex and original, and it signifies a deep understanding of the science of music.
—
Britnee Meiser
on July 23, 2019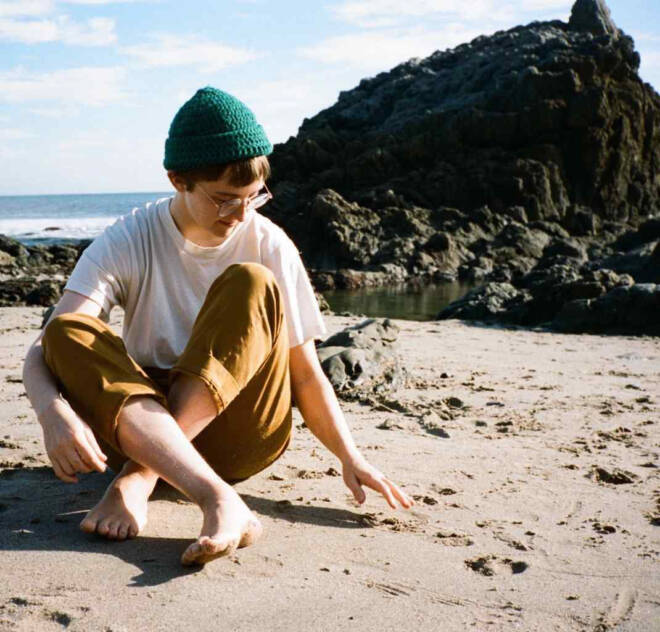 Florist - Time Is A Dark Feeling
---
"Time Is A Dark Feeling" is an emblem of the holistic incandescence that surrounds all creative endeavors of Florist, or Emily Sprague. This track is the second released from her upcoming LP Emily Alone, which is a departure from the Florist project, and in turn, a new submergence into self-reflection. In Sprague's ever-thoughtful lyrics, there is something ancient being unearthed in terms of recognizing the oneness, as well as the multivalence of the self, which is reminiscent of, American poet, Adrienne Rich's piece "Diving into the Wreck". Of her exploration, her hushed voice sings: "Look through to see somebody / You knew and now you don't"—gracefully brushing, her fingers through the passing of time that we all feel in separately, but know together.
—
Laney Esper
on July 22, 2019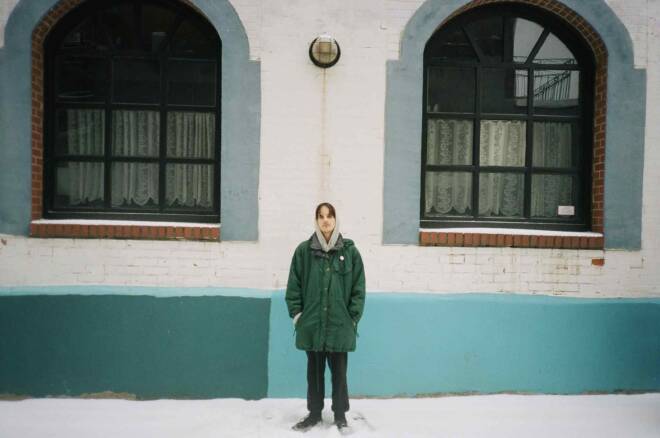 Molly Drag - Out Like A Light
---
When someone you love causes you pain, it hurts until it doesn't. Montreal-based artist, Michael Charles Hansford, who creates under the moniker, Molly Drag, realizes the weight of dealing with his own dark nostalgia on his latest single, "Out Like A Light." As the first track from his upcoming record, Touchstone, we find a piece that moves like a steadily rocking boat—it's swirling guitars offset by a relaxed, tittering rhythm. Hansford mentions, "While I was recording this album I started thinking about my hometown a lot, the small places within, the parks where I would smoke with my friends after school, the water that surrounded us always." With the addition of sprite overdubs and subtle synth tones, Hansford creates a pool of gloom that is reminiscent of prior love and given life by the breath of the lyricism. "Out Like A Light" is the heart of Touchstone, which is set for release on October 4 via EggHunt Records—the track's natural beating is sure to unveil a record with a striking awareness, a gift to his past life.
—
Deanna DiLandro
on July 22, 2019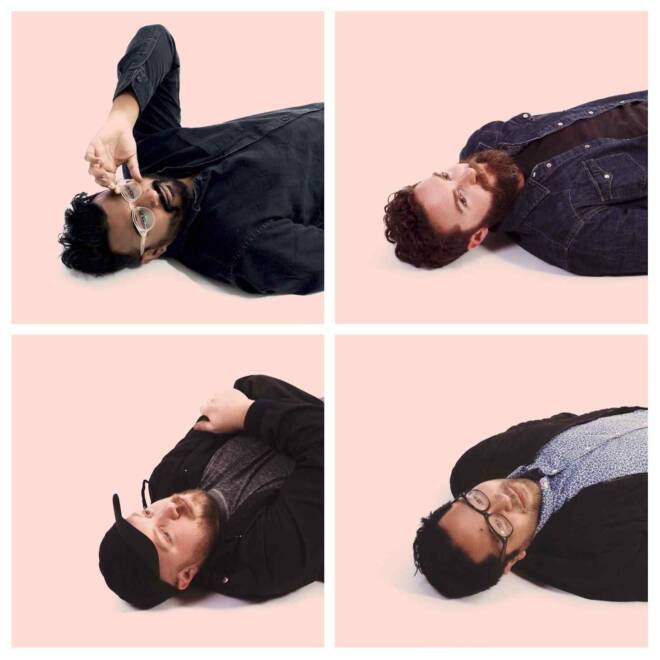 Oyster Kids - Work It Out
---
In what can only be described as a watershed moment of peace-seeking in the on-going BK/LA indie scene feud, we here at The Wild Honey Pie are happy to premiere LA-based pop outfit Oyster Kids newest single, "Work It Out." Know that while prideful of our BK-roots, we remain, first and foremost, humble servants of tasty indie jams. Thus, we are more than happy to extend the olive branch by linking up with Oyster Kids to bring you this tastefully saturated bopper. My intuition is that this song would pair nicely with a ride to the beach in a mid-80s Mercedes Convertible. It's been about three years since the upbeat popsters released "Gum (Everybodys My Friend)." But now we've got "Work It Out," their third single of 2019, to go along with "Breathe" and "Losing My Mind," both of which trickled onto streaming services earlier this year. The kids are back.
—
Devon Sheridan
on July 19, 2019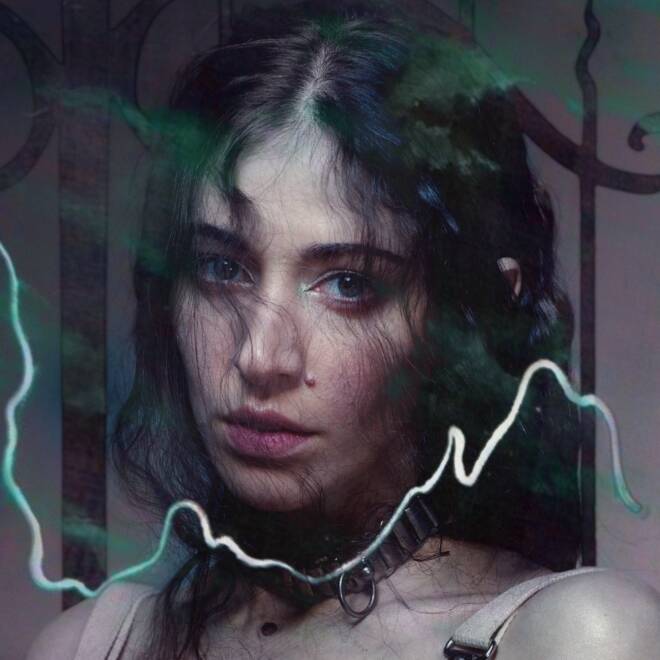 Caroline Polachek - Door
---
Since Chairlift disbanded in 2017, Caroline Polachek has stayed busy working on a myriad of projects and collaborations, but "Door," released via Columbia Records, is the first-ever single Polachek has put out under her own name. The track is an ambient and gorgeously eerie creation that has you feeling at times like you are suspended in a house of mirrors. "Door" features some of the same bewitching elements that Chairlift always delivered, but in it, Polachek pivots away from some of the peppier aspects and leans wholly into more atmospheric tendencies. The versatile artist counters the sharp synths and throbbing bass with her piercing vocals that glide easily over the swirling music. Listening to Polachek's enchanting voice, you feel swept away in a romance that you don't even realize you're not apart of. Polachek's music has worn many faces—Chairlift, Ramona Lisa, CEP—but this latest iteration of her work, in all of its glittering ambiance, feels akin to reading a fable or watching the stars. The track has been teased as the first single off of an upcoming album, although it's hard to imagine it gets any dreamier than this.
—
Brigid Moser
on July 19, 2019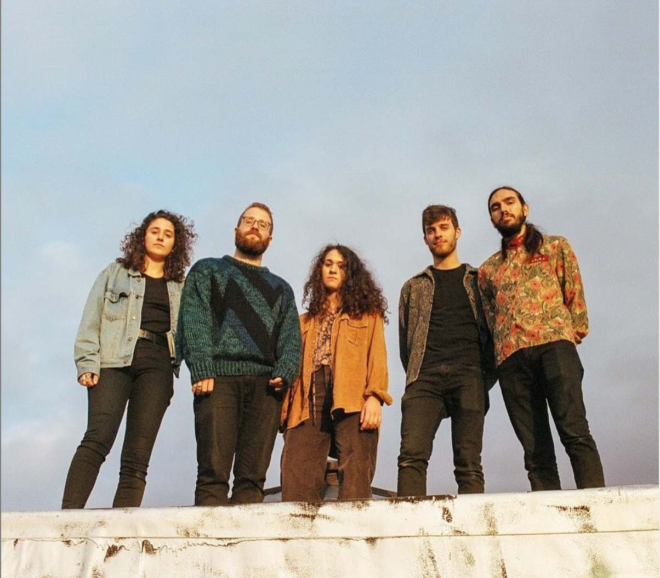 Modern Diet - July 4
---
If you haven't yet, it's time to get familiar with NYC indie-pop band Modern Diet—after a 2-year hiatus, they are back and flooding 2019 with new tracks to play back-to-back-to-back. After their EP release in March and putting single "Dizzy" out on June 28, the band quickly followed up with their latest single, "July 4," released, naturally, on July 4th. The song is a rambunctious follow-up to the dreamier "Dizzy" and keeps you on your toes the whole way through. The song starts out on a fairly standard drumbeat and some head-bobbing guitar strums. But we quickly realize how crucial the drums are to the movement of the track as they shift seamlessly into stick-tapping ditty before billowing into a muted marching band anthem, played appropriately under the chorus lyrics, "and Uncle Sam is getting old, getting ready to explode." The song at once creates anxiety and propels you through it with dynamic but nearly imperceptible shifts of tempo and rhythm. The instruments build quickly and intensely then dip out as the vocals slow down, humming out "ooh's" and "mmm's" briefly, then pick right back up. A sense of impatience hangs over the whole track, evident in the repeated, "Told you so is ringing like a dial tone," and as it wraps up, song screeches to its peak frustration and comes to an abrupt close as it finally hangs up the phone.
—
Brigid Moser
on July 18, 2019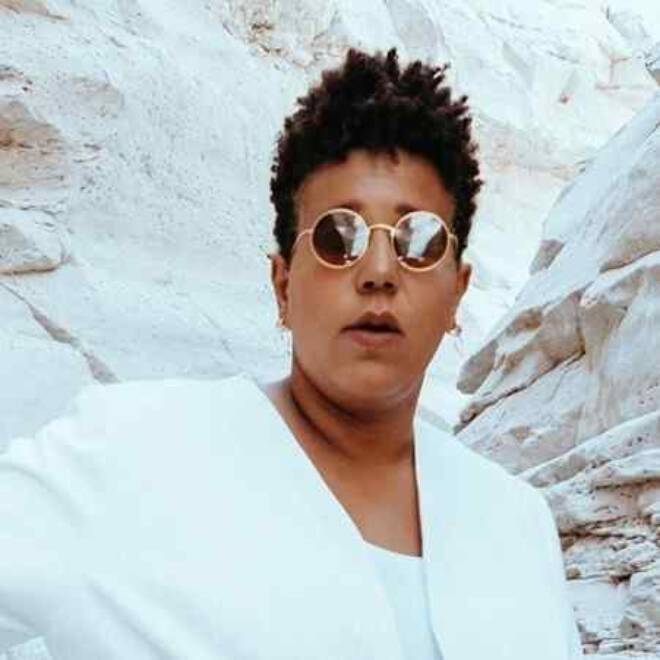 Brittany Howard - History Repeats
---
You may know Brittany Howard as the powerhouse vocalist at the helm of blues-rock group Alabama Shakes, but on her debut solo track "History Repeats," her performance is softer (though still not soft), subtler, and much more personal. It was released along with the announcement of a debut full-length titled Jaime, named after her late sister who taught her how to play the piano, and due out Sep. 20 via ATO Records. "History Repeats" is the opening track on the album. Funky and immersive, it's quick to differentiate its sound from any of Howard's other projects. A drumline pound coupled with a punching, urgent kick drum and psychedelic guitar open the track, evoking a sense of persistent unease over a smooth groove. Howard's vocals are washed out and doubled as she sings about the exhausting inevitability of repeating old mistakes, adding to the hazy, twirling effect of the arrangement. "History repeats and we defeat ourselves / Come on everybody, one more time again," she sings in the chorus, repeating the line over and over. The song ends on an audible phew from Howard, whose enormous effort fuels the song with a contagious vigor. Clocking in at just over three minutes, "History Repeats" shows an impressive display of growth from one of indie music's strongest female voices.
—
Britnee Meiser
on July 17, 2019