Buzzing Daily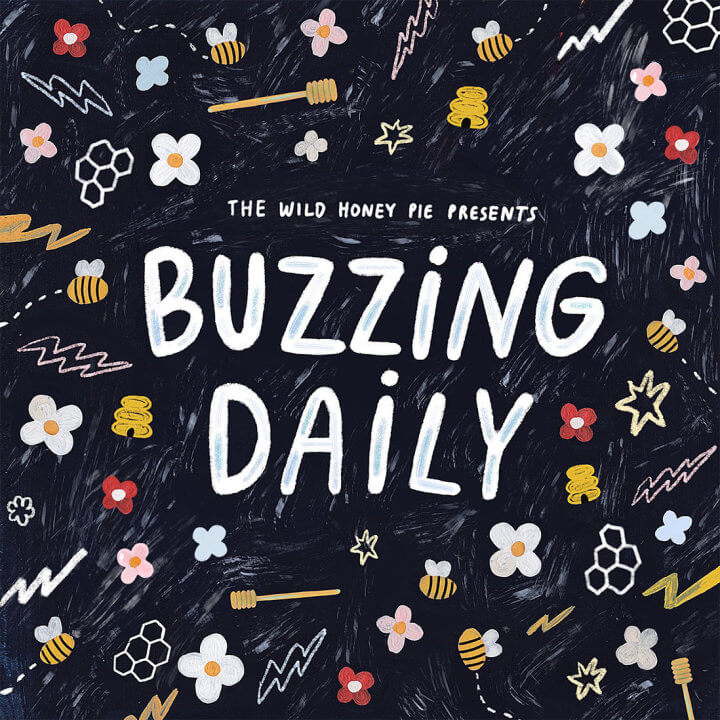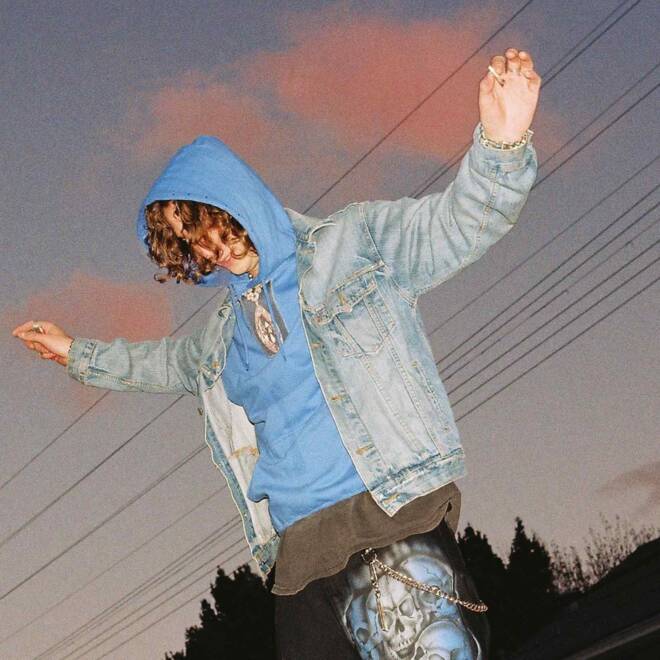 Kid Bloom - Lemonhead
---
"LEMONHEAD" is the shimmering, retro pop jam you'll be blasting with the windows rolled down on blazing hot days. The song is the title track off of the new EP from Kid Bloom, the indie rock project of singer-songwriter Lennon Kloser. In "LEMONHEAD," Kid Bloom drops you straight into an 80's movie—right at the scene where the kids are cutting class to hit the roller rink or sneaking out to jump the fence at the local pool. The track features a dynamic array of crisp, nimble drumming, glamorous keyboards, and a theatrical electric guitar. Despite the fun-infused melody, Kid Bloom drops some hints that the song may be darker than it first appears. "It's hard to explain / out on a bender / losing a day," he sings over the electrifying music and if you're not careful, you might shimmy right past the more ominous implications in the lyrics. Kloser keeps his energy sky-high for the entire track with captivating, throaty vocals that never waver in their confidence and the instruments follow his lead, staying upbeat and feel-good the entire way through. "LEMONHEAD" is the perfect way to end the summer with a bang and you can also find the full 6-track EP out now as well.
—
Brigid Moser
on August 8, 2019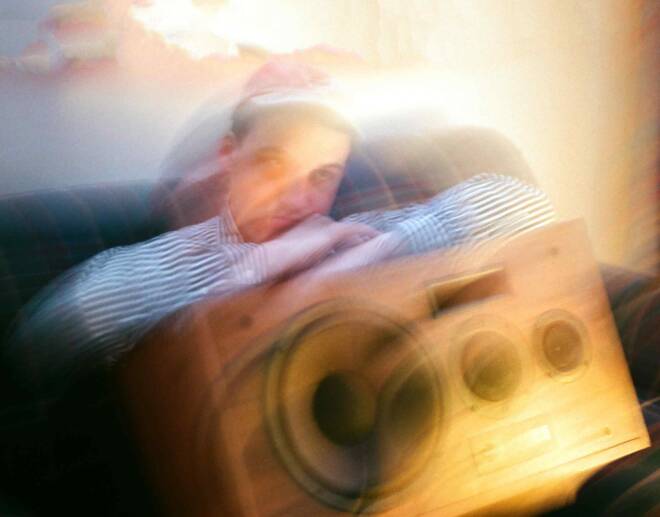 Ritt Momney - (If) the Book Doesn't Sell
---
Ritt Momney's track "(If) the Book Doesn't Sell" is a poetic fever dream in autotune totality. A half-ballad lament of religion long-forgotten (and evidently resented), the Mormon-raised Ritt Momney uses colorful storytelling to communicate his ongoing frustration with the worldview he was raised in. Though sung through an auto-tuned filter for the entire track, his vocals are somehow mesmerizing and very compelling. The conviction of his tone isn't lost because of this but is actually amplified by the auto-tune affectation. The message of Ritt Momney's "(If) the Book Doesn't Sell" seems evident and can be summed up simply by the lyric "The Devil speaks / Your God and I put all our differences to rest and the man's actions are his own, but man will blame us nonetheless." The artist is pleading to be taken seriously as he endeavors to determine his own beliefs regarding the divine and pleads with other kids being raised in religion to ponder their independence and humanity in a similar way. It's a song of genuine yearning and struggle that many coming-of-age types can relate to.
—
Hannah Lupas
on July 16, 2019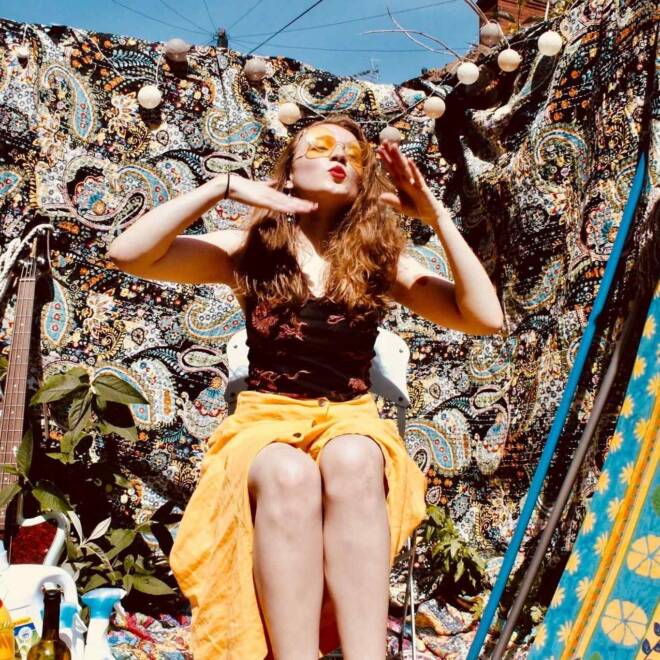 Darcie - Modern Day Housewife
---
Up-and-coming singer and multi-instrumentalist Zigi Porter, who operates under the moniker Darcie, strikes an inimitable balance between subtlety and spaciousness with her minimalist songwriting and maximalist production style. The eclectic, Manchester-based solo artist's recently released track "Modern Day Housewife" captures the essence of what makes her both a no-nonsense storyteller and a mystical tour de force. The song is an artful, left-of-center rumination on the life and unbending expectations of millennials. With down-to-earth yet unapologetically honest phrasing like, "We are we are / Cosmetically / Replacing our brains" Porter points to the ways in which our obsession with constantly improving our outward appearance is rapidly contributing to our inevitable demise. Although this phenomenon affects each and every one of us, female and feminine-identifying people often feel a certain pressure to build up these fabricated, social-media-constructed personas. That being said, Porter doesn't use any gender-specific language other than the term 'housewife' which she adapts in an all-inclusive way. Porter's lyrics might appear overly critical on the surface, but it's important to keep in mind that as a young millennial woman she is highlighting problems that she herself faces. "Modern Day Housewife" is a communal effort to help us all understand ourselves in this current day and age a little better. Darcie's ethereal, lo-fi pop-soul sound is truly genre-bending and impossible to classify—there is nothing else like it. Look out for Darcie's debut EP Conversations with a Hot Dog due for release at the end of July.
—
Andrea de Varona
on July 15, 2019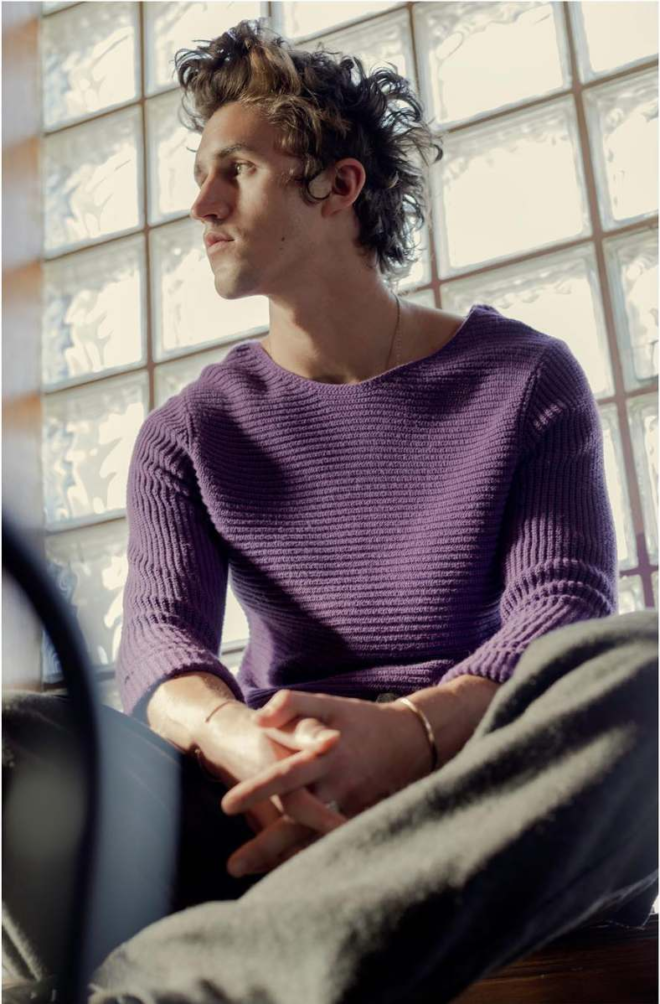 L. Martin - Summer
---
L. Martin's newest single "Summer" leads with zippy punches of synth and his effortlessly entrancing voice, as he sings of the prospect of grasping onto something that will not be transient. Formerly the vocal front runner of indie-rock five-piece, The Walters, L. Martin, (a.k.a. Luke Martin Olsen), continues to create art with vigor on his own time. When inquired about the meaning of "Summer," he responded: "It's essentially about my experiences in the music industry that have made me rethink its importance in my life". Balancing optimism instrumentally and slight discontent lyrically, the track tugs us in with its initial 80's feel-good sound and holds onto us with its meaningful draw. L. Martin will be releasing his EP, KICKS, which is promised to be equally as energetic as this single on August 9th.
—
Laney Esper
on July 15, 2019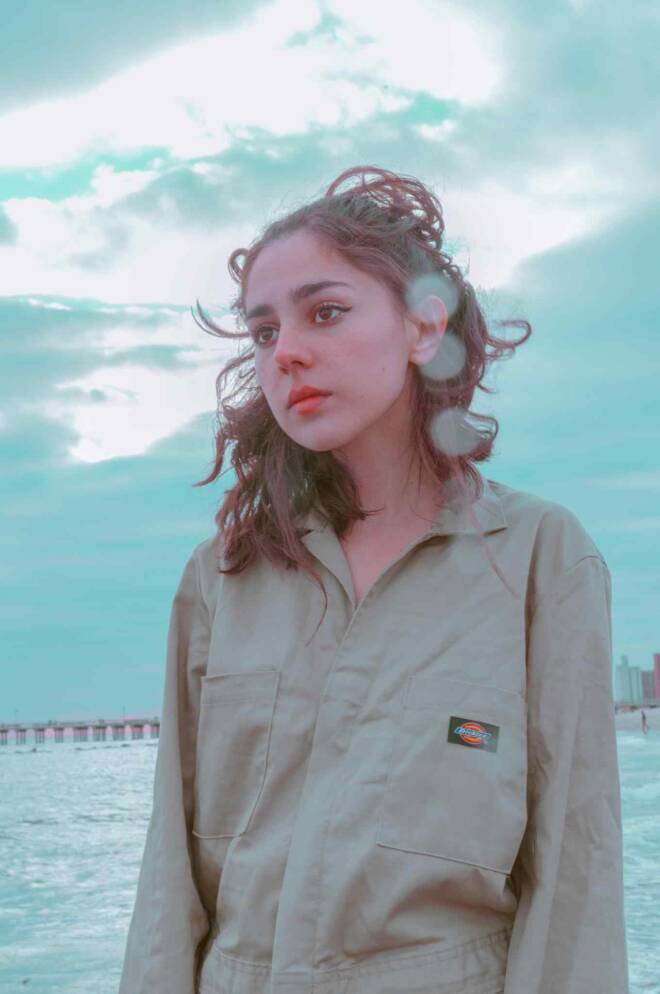 Samia - Ode to Artifice
---
Sharp-toothed and honey slick: somehow Samia, the 22-year-old New York songstress whose warbling wit has captured the attention of acts like Father John Misty, manages both. The singer's latest release, "Ode to Artifice," stands as no exception, serving up a relatable dose of anxious self-reflection wherein she begs her authentic self and stage persona to just merge already! "Keep it together for both of us," she pleads, her desperate itch for a confidence supplemented by more than just makeup and party tricks sanded down into an inviting, retro-groove. Such vulnerable self-cynicism—a phrasing that would sound utterly oxymoronic to the uninitiated ear—is nothing new to the artist, who often uses her work to explore the ugly and uncomfortable through a feminist lens. It's enough to argue that Samia goes down kind of like a top-shelf whiskey; in her warmth and smoothness, there's a potency that will absolutely kick your ass if you're not careful.
—
Lindsay Thomaston
on July 12, 2019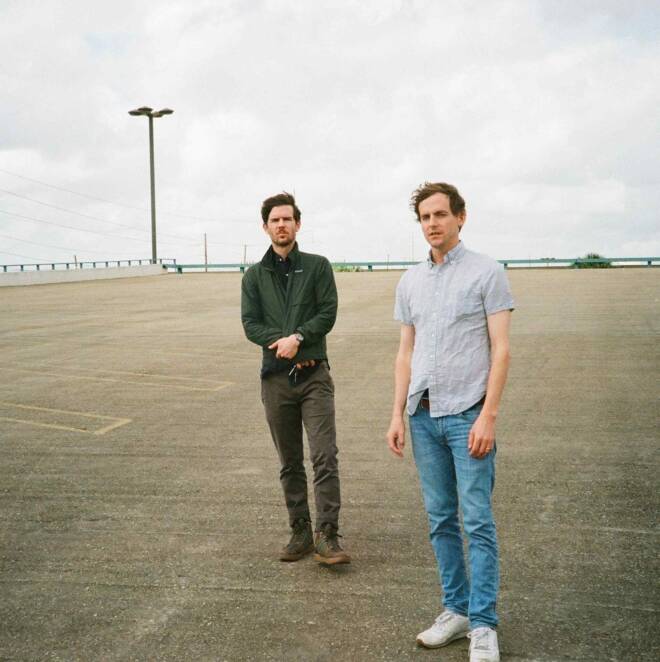 ​Generationals - Breaking Your Silence
---
Generationals are a beautiful anachronism. They write the kind of songs you might (quite reasonably) assume were hits decades ago the first time you hear them because their soulful, retro stylings are more than an excuse to write soulful, retro songs, but are instead an inseparable facet of the band's identity. But they seem to love smoothing over these potentially jarring juxtaposition—in the accompanying video for their latest single, "Breaking Your Silence," a truck mounted with a video billboard shows the band performing in front of a vanilla concrete wall while driving through the idyllic wilderness. The truck, with its abrasive video screen, seems out of place at first, but dogs still frolic in its wake. The drum kit sounds like it's covered in a layer of dust and the chorus explodes with a wall of sound like the Motown greats, but these techniques are used in the service of a sound more akin to trendsetters like The Strokes than to other retro-soul reenactors. Generationals' fourth full-length album, Reader As Detective, is due out July 19th.
—
Daniel Shanker
on July 12, 2019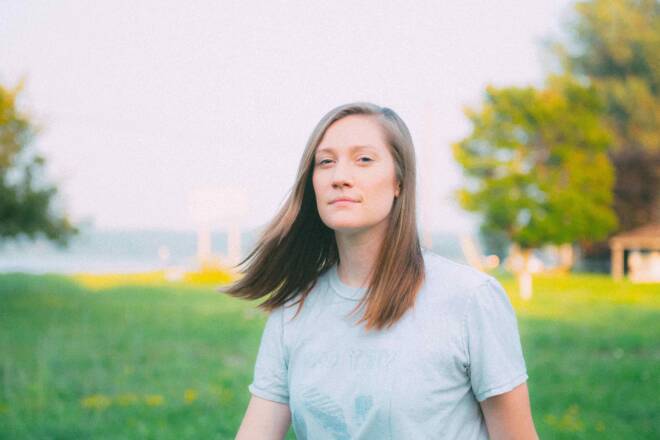 Casey Dubie - Confetti*
---
Vermont-born singer-songwriter Casey Dubie has arrived with a stripped down version of her folk-pop ballad, "Confetti." Feather-soft musings of both ache and fondness cascade around the listener like the very squares of rainbow tissue the song is named for. Such lightness is thanks in part to Dubie's chiming harmonies echoing in the background, which lend a fuller, more mesmerizing tone to the song's acoustic approach. Fans of acts like Daughter and Oh Wonder will appreciate "Confetti*"'s warm glow and accessible lyricism.
—
Lindsay Thomaston
on July 11, 2019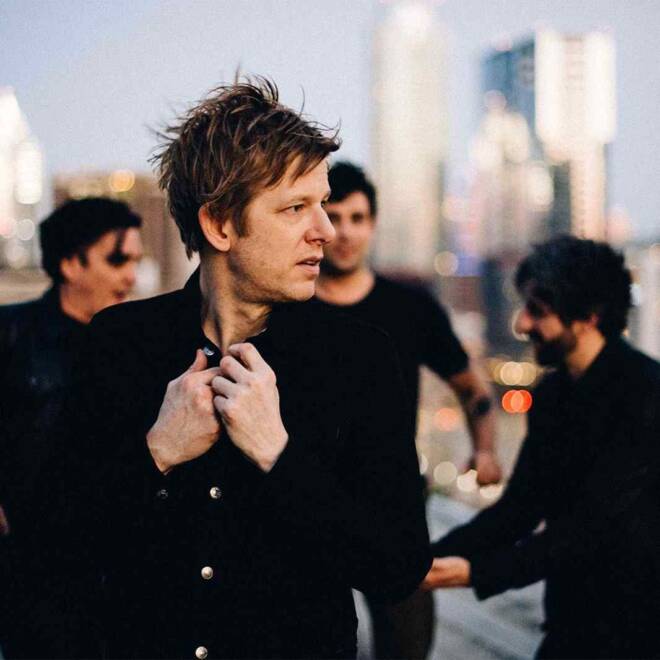 Spoon - No Bullets Spent
---
"No Bullets Spent" is a Spoon song. It was released as part of the announcement of Spoon's upcoming greatest hits album, Everything Hits At Once,and it has all of the hallmarks of what defines Spoon—the introduction has Britt Daniel's snarling voice echoing with the reverb of their more experimental outings before Jim Eno's simple drumbeat highlights the dual staccato guitar hits. Outside of numerous song placements in films and TV shows, Spoon has never quite hit the mainstream, although they perhaps came close when a video surfaced of Democratic presidential hopeful Pete Buttigieg playing the instantly recognizable piano riff from "The Way We Get By." A perpetual cool-kid's band, able to co-headline with The Shins but open for Cage The Elephant, Spoon's remarkably consistent and perhaps intimidatingly deep catalog—spanning nine full-length albums—is an obvious candidate for a greatest hits collection. In an era of playlists and single song streams, Everything Hits At Once is a way to canonize the work of a beloved band for future generations and "No Bullets Spent" is a summary of an astounding career and a commitment to continue forward. This is Spoon.
—
Daniel Shanker
on July 11, 2019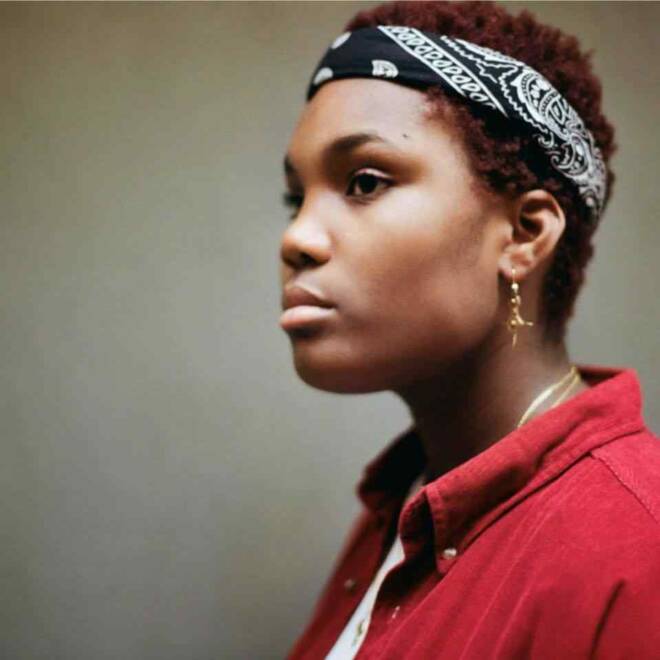 Arlo Parks - george
---
London-based Arlo Parks' twitter bio reads "poetry baby with a little side of soft rock," and that is truly the best descriptor of the 18-year-old singer/songwriter's sound. Her latest single, "george," is a perfect example of this—blending elements of jazz, R&B, and soft rock together with some masterful lyricism to create an ambient, magnetic track. Parks' newest song was named for the famed English poet and notorious narcissist and heartbreaker, Lord George Gordon Byron, and his legacy is reflected in the poetry of Park's lyrics and her message on reckless loving. Her story builds as she describes the mess a careless lover can leave behind and stays grounded in both the melodic anchor of the guitar riff that plays coolly under her vocals and the arresting visuals Parks creates. Vivid colors appear all over the track—rose quartz, purple rose petals tracked around a pool, powder blue walls—creating a more complete sensory experience than we have any right to expect from a song. Parks hauntingly illustrates the marks her lover leaves, singing, "you leave a bit of blood in every room," and describes how those marks linger with her somber chorus line, "I know that you've been here." Arlo Parks reveals wisdom beyond her 18 years, but "george" also proves that the intensity of these feelings is something that transcends age as well as era.
—
Brigid Moser
on July 10, 2019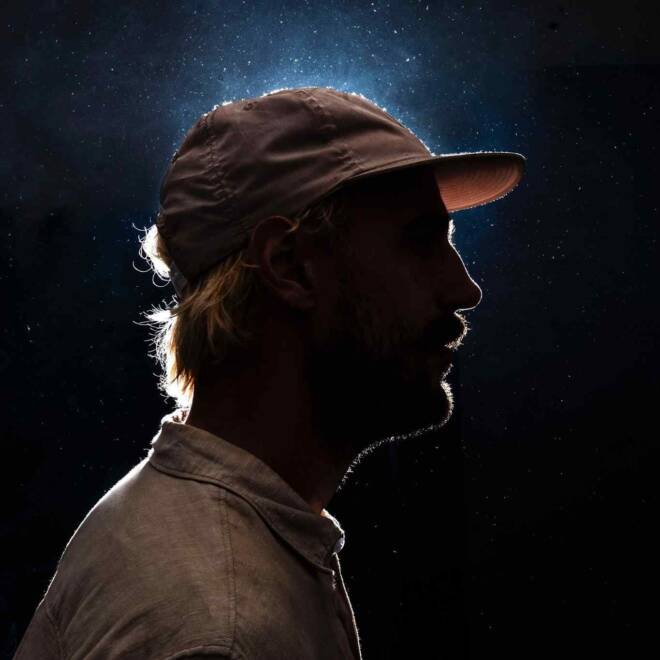 Rayland Baxter - 2009
---
With his smooth and steady voice, Rayland Baxter pays homage to the life of the late rapper Mac Miller with his cover of "2009". Rayland's typically folky vocals sport a new outfit, gliding over the jazzy piano and showcasing a different domain wherein his talent resides. While the track does take on a sound unique to Rayland Baxter, the charm and lyrical mastery of Miller remain. This is the second-released track from his upcoming EP, good mmornin, which will consist solely of covers of Mac Miller's work as a tribute to his life. "2009" is a glass-house glance into the troubles and triumphs throughout Miller's life, sung with love and respect by a dedicated, and endearing self-proclaimed fan.
—
Laney Esper
on July 10, 2019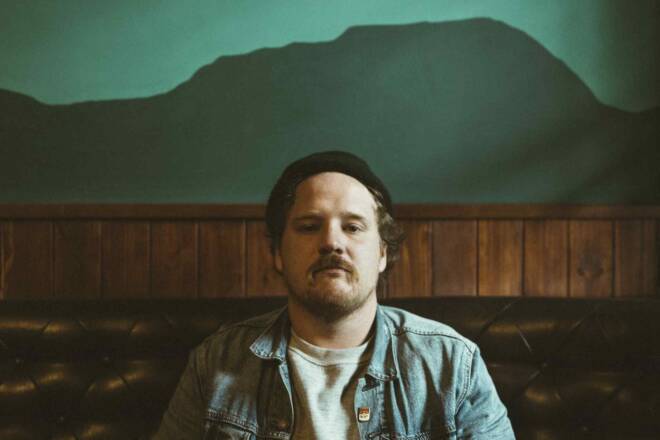 Michael Nau - Rides Through The Morning
---
Michael Nau's "Rides Through The Morning" sounds like going to church. His newest single, released via Karma Chief Records, is reminiscent of a different time. The first verse has a slow start—minimal instrumentation and a choral arrangement that brings to mind a church choir. The lyrics of the first verse nod to the sound, stating, " Go by the breeze, I'm bound to pine / You will always come to mind / And rescue my dream down this marvelous stream / Where holy waters overflow." The chorus picks up with a nostalgic 1950s/1960s inspired blues, "Alas the ship rides through the morning / When the darkness aptly grows / Now every bit of the, bit of the, bit of the, bit of the sun is shining / I feel it calling, feel it calling me back home / Put down your sorrows and dance with me." This song is the perfect mash-up of psychedelic-folk and soul, the ideal soundtrack for all these sunny days. You'll be listening to "Rides Through The Morning" all summer long while driving with the windows down. Nau's two newest singles, "No Quit" and "Rides Through The Morning," will be released on vinyl August 16, 2019, but can be streamed pretty much anywhere right now.
—
Anastasia Philabaum
on July 9, 2019