Buzzing Daily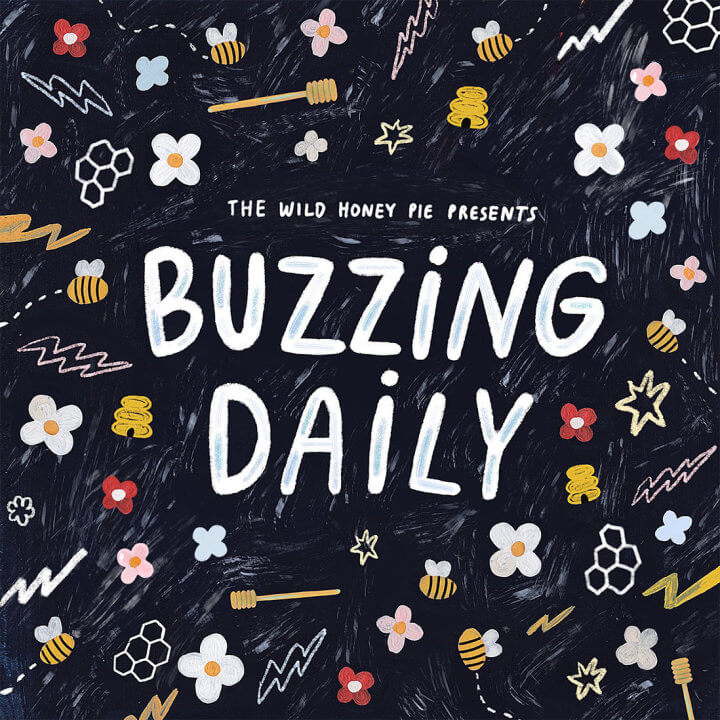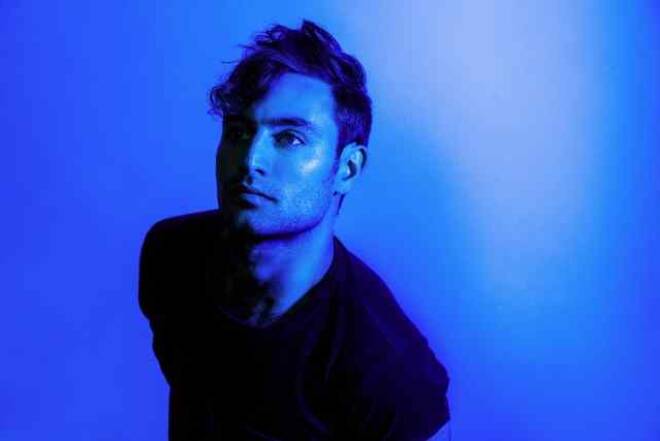 Yoke Lore - Safe and Sound
---
Yoke Lore's newest single "Safe and Sound" is a meditation on the changing functionality of relationships over time. It is gentle and comforting as Adrian Galvin sings of this love being a sanctuary, "All the days of the danger, believer / You're my safe and sound." In a world where everything seems to be changing, shifting, or just plain falling apart, the people we hold closest to us become our sanctuary. The New York indie pop act drives this point home not just in the lyrics but in the comforting swell of Galvin's voice and the peaceful piano melody. It is a sweetly melancholic take on a love song. The harmonies add a sense of community within the track as it builds to the second half. It never reaches too large of a peak, stopping right before it becomes anthemic. It quiets back down for the second verse before the track fills out again with synthesizers and layered vocals, but it never feels forced. It is a natural progression of strength. "Safe and Sound" is the second single from Yoke Lore's upcoming EP Meditations due out on June 14th.
—
Corey Bates
on May 23, 2019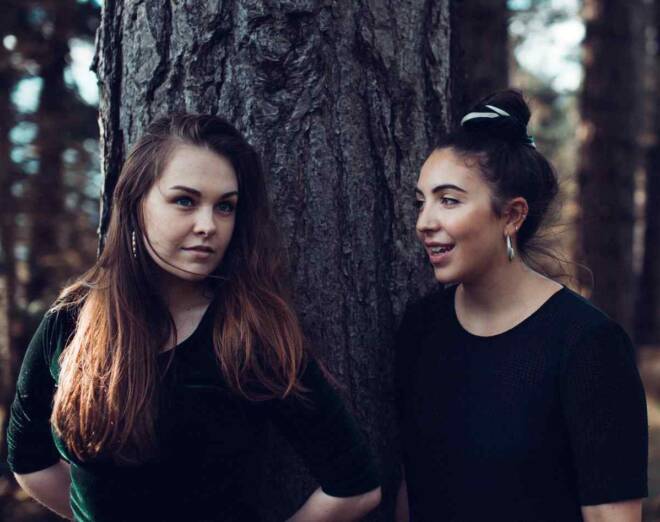 Saint Sister - Is It Too Early? (Kilmainham)
---
In their latest release, "Is It Too Early? (Kilmainham)," Irish duo Morgan MacIntyre and Gemma Doherty, known as Saint Sister, use unlikely sounds in their just-a-little-unnerving soundscapes, like the hubbub of a party and the plucking of Doherty's harp. The empty space and floating vocal harmonies point towards Bon Iver influences, and the start-and-stop syncopated percussion could form the backbone of a Chance The Rapper beat. After the 2015 EP Madrid, Saint Sister toured extensively, sharing bills with The National and fellow Irish hitmaker Hozier. In a handwritten note posted to Twitter, Macintyre describes the duality of the touring lifestyle, the vast difference between perception and reality. "I couldn't shake the feeling that I was supposed to be having the time of my life but all I wanted to do was go home," she writes, struggling to make peace with the never-ending days "in the back of the van not getting to explore the different places [they] passed through, coping with the stress of a hectic new routine." The song's chorus frames this conflict in terms of a social gathering, designed to be fun but in all likelihood equally stressful. "Is it too early / To leave this party?" sing Macintyre and Doherty in harmony, and the takeaway of the song, MacIntyre's note and the band's body of work is a reminder of the power of a strong friendship, a statement made bolder in harmony.
—
Daniel Shanker
on May 22, 2019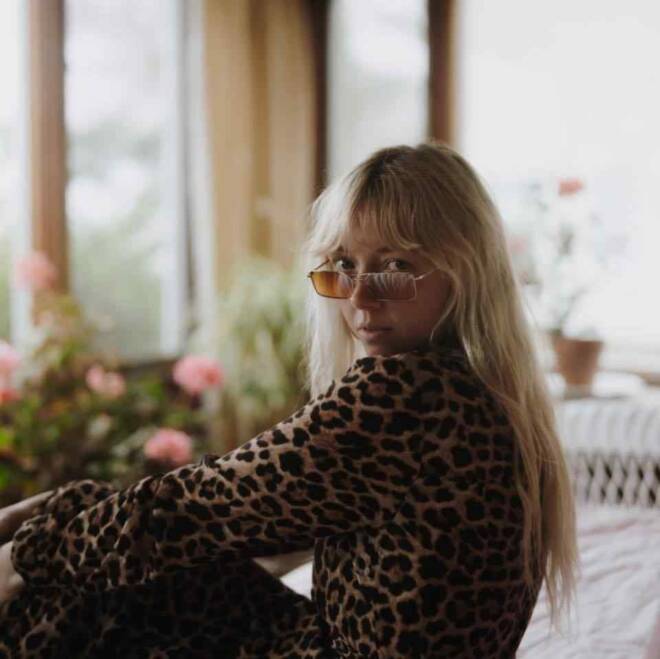 Harmony Byrne - Smoke Inside
---
Harmony Byrne's newest single, "Smoke Inside," is a robust, romantic ballad about celebrating who you are and not settling for anybody who doesn't let you shine. Produced by Jim Eno of Spoon, the blues-inspired rock track sways to a catchy and gripping pendulum beat. Behind Byrne's gorgeous, smoky vocal, a hip-swinging sample is played on repeat to hypnotic effect, sucking you into the rhythm of the song immediately. The classic sound of the electric guitar works well with Byrne's husky vocal, simultaneously energizing the track and giving it edge. Once again, Byrne delivers the lyrics with raw emotion: "Honey if I burn sometimes will you let me smoke inside / If I die tonight will you set my soul on fire." "Smoke Inside" is a soulful track with a sensual beat, and Harmony Byrne is a powerhouse. Look out for her debut LP, Heavy Doors, this fall.
—
Britnee Meiser
on May 22, 2019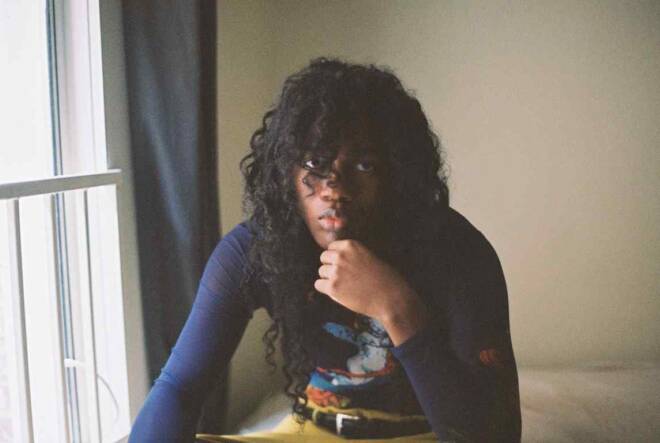 Choker - Lucky
---
"Lucky," from Choker's EP Forever & A Few, the final act from his project Filling Space, brings together the positive energy of childhood and the security of becoming an adult who knows himself. The lyrics in "Lucky" follow the process of growing into who you need to be. The 23-year-old Michigan-based hip-hop artist, ventures into layers of self discovery with this project—allowing three separate EP's to tell three separate stories during three weeks of 2019. As the final act of this project, Forever & A Few closes up on a high note. "Lucky," the second track off the 3 track EP, captures the energy and impact of Choker's bold journey into growing and learning to value the things he made for himself while growing. The single and its visuals, along with the entirely of Filling Space are out now.
—
Giulia Santana
on May 21, 2019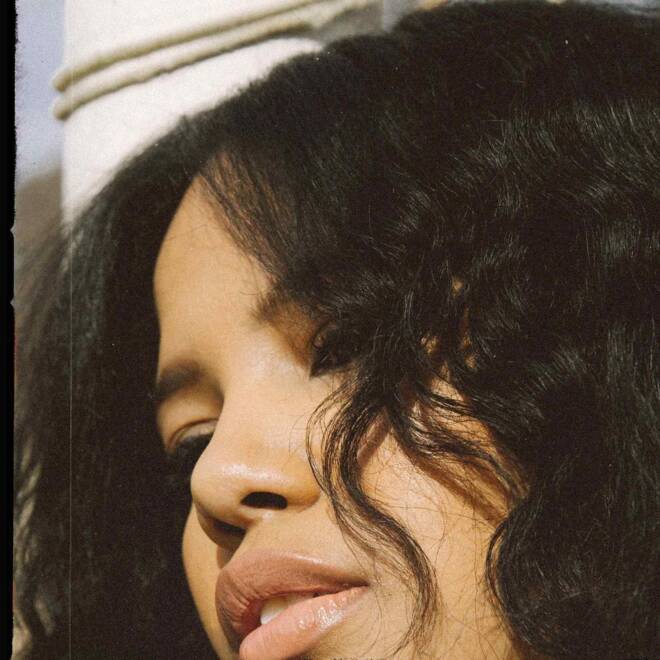 Baby Rose - Borderline
---
Baby Rose's distinct and uniquely soulful vocals lend themselves to her equally soulful lyricism. "Borderline", one of her latest singles to be released explores the push and pull of an undefined relationship in a state of flux. "Heavy stuck in the motions / but we'll just keep it going / trying to find where we stand." When does it end? Where is the line between something and nothing? The emotions behind such uncertainty are emphasized throughout the song, ultimately ending in, "Maybe if I could just stop / dreaming of him, I'd be fine / I don't know where to reside / I'm still / on the borderline, " a feeling many know all too well. The rising Atlanta native's layered vocals and old jazz-infused instrumentation give this track the exact pensive and somber feeling the lyrics themselves convey. Charismatic and unique, Baby Rose is absolutely one to watch.
—
Jazzmyne Pearson
on May 20, 2019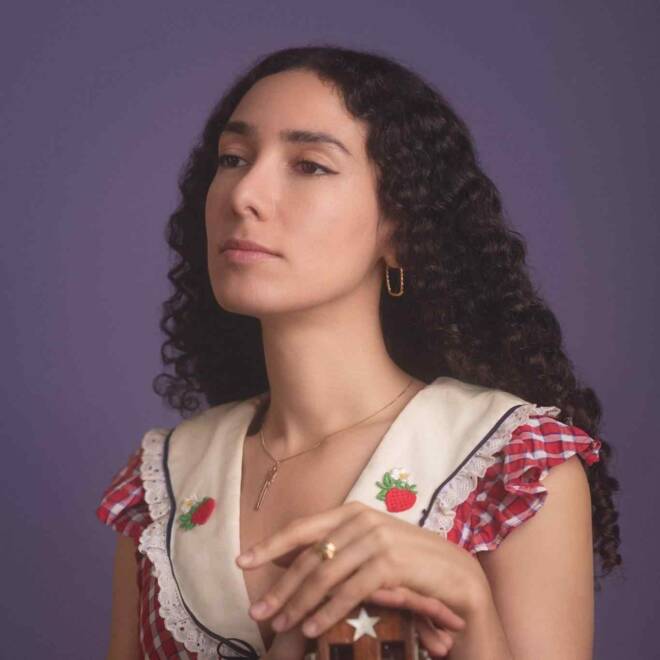 Bedouine - Echo Park
---
Dinner Party alum Bedouine croons a lovely ode to the place she lives in "Echo Park." It's the third single from her upcoming album Birds of a Killjoy, and it's just as soft and dreamy as its predecessors. An ephemeral opening synth introduces Bedouine's soothing vocal, and her signature 60s folk influence is immediately apparent. Complimented by the light flitter of the acoustic guitar and cozy snare drum, the hazy arrangement settles over you like soft morning sunshine. You feel the way Azniv Korkejian, the voice behind Bedouine, feels about Echo Park. "While my love's away at work / I'll bob and weave through the styled streets of Sunset Boulevard / Where everybody's avant-garde." No stranger to wandering, Bedouine was born in Syria, raised in Saudi Arabia, Boston, and Houston, and finally settled in Los Angeles. "Echo Park" is one of many places she has called home, which makes her decision to write the song that much more meaningful. "Long as my rent don't climb / I'll be living in Echo Park." Beduoine's sophomore album, Birdsong of a Killjoy, is set to be released June 21 via Spacebomb Records.
—
Britnee Meiser
on May 20, 2019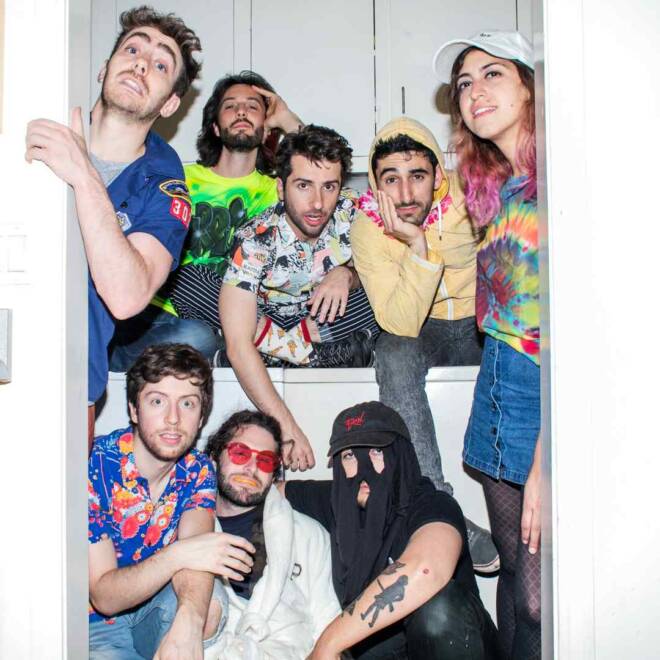 Top Bunk - Calm Me Down
---
"Calm Me Down" is the fun and eclectic new single from digital punk rockers Top Bunk. Formed in Silver Lake, LA the band is made up of a large handful of friends who had musical eccentricity in common. "Calm Me Down" is an excellent portrayal of what they're capable of—clocking in at just 2:22, the tiny track has a big sound and isn't afraid to break the rules of conventional songwriting. A lush arrangement creates vast soundscapes through buzzy, vibrant synths and electronic keys. A throbbing bass line introduces you to the song, bopping to a smooth, catchy beat, and carries the rhythm the whole way through—creating nice consistency in a track so packed with sounds. Frontman Petro A.P.'s voice is clear and fluid, switching between languages and cadences with seamless ease and transfixing from start to finish. Ultimately, "Calm Me Down" is unlike anything you've ever heard before. Now, you won't be able to stop listening.
—
Britnee Meiser
on May 17, 2019
Your Smith - Bloody Mother Fucking Asshole
---
The perfect balance of brash and beautiful, raw and refined, "Bloody Mother Fucking Asshole," the latest cover by Buzzsession alum, Your Smith, is an acoustic catharsis—an ode to those who refuse to apologize for taking up space any longer. This song—originally written and performed by Martha Wainwright—explores the raw emotion and ever-present frustration of womanhood in a poignant and relatable way. "I wish, I wish / I was born a man / so I could learn how to stand / up for myself". Fiery vocals and repeated expletives build up a stream of emotion that overflows into a space not often occupied by female artists, effectively making this song every bit as socially rebellious as the women it speaks to. "I will not pretend / I will not put on a smile / I will not say I'm alright for you / whoever you are" are words that feel like a love letter to every woman who has ever been made to feel less than she is.
—
Jazzmyne Pearson
on May 17, 2019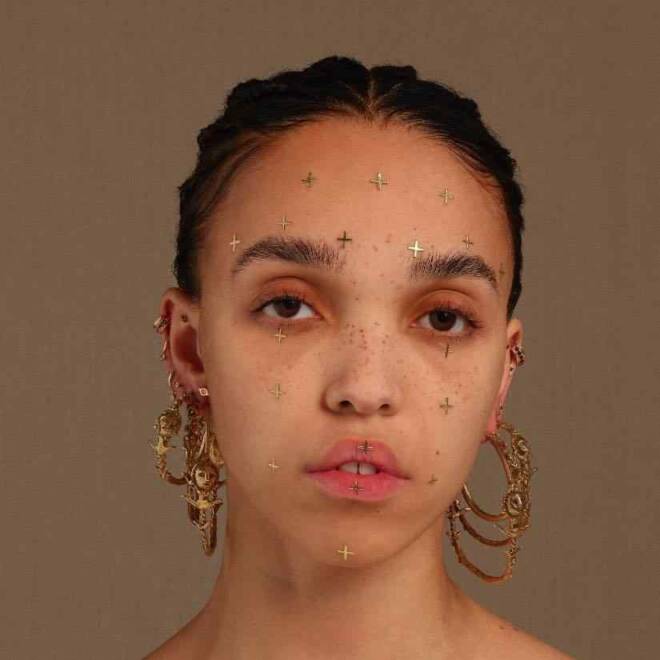 FKA twigs - Cellophane
---
Existence in the current digital oligarchy—this era in which a faceless social collective constantly yells at us to fulfill myriad, shallow but ultimately meaningless expectations—has left us, collectively, overwhelmed. No one, it seems, is happy with themselves, or anyone else. And if they are, you probably won't hear about it online. FKA twigs is a heartbreaking example of this social paradox—her relationship with Robert Pattinson was, by all accounts, terrorized by hordes of online trolls who felt she wasn't good enough for him. In "Cellophane," her first song in three years, twigs anguishes over flooding pressure from people who want to see her and her lover's relationship crumble. Her attempts to push back are futile. "And I don't want to have to share our love," she sings in the song's lone verse. "I try but I get overwhelmed / All wrapped up in cellophane, the feelings that we had." The first single off her upcoming record feels like a gut-punch—it's a song that leaves you, like twigs, gasping for oxygen, for a space to breathe again.
—
Devon Sheridan
on May 16, 2019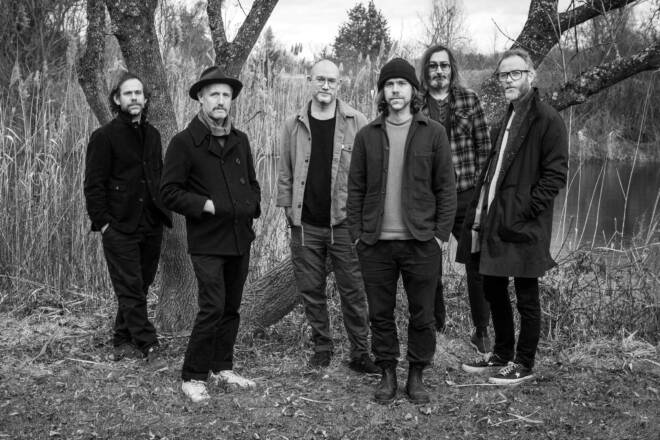 The National - Hairpin Turns
---
What is there left to say about The National that hasn't yet been said a dozen times over? For fans of The National, though, who doesn't want to hear it again? In "Hairpin Turns," the Dessner brothers meticulously craft one of their signature soundscapes, this time on piano and guitar, orchestrating the band to pull arrangements out from under the listener. The Devendorf brothers make up the warped backbone of the song, Bryan innovating unconventional patterns on the drums and bassist Scott foregoing the four strings altogether in exchange for a swelling sub-bass synthesizer. Berninger, in his unmistakeable voice in its unmistakable rhythm with his unmistakable wordplay still delivers a touching chorus, not letting the artistry of it all detract from the beauty of lines like, "What are we going through, you and me? Every other house on the street's burning." He is helped out this time by Gail Ann Dorsey, long-time David Bowi bassist and short-time Tears For Fears band member, who contributes vocals to the track, somehow deeper and more time-worn than Berninger. It's not a ludicrous claim to call The National the most consistent band in alternative rock (although hardcore Spoon fans may disagree)—their first three records show immense promise in retrospect with gems like "All the Wine" and "Mr. November." As a result, the four-album run since 2007's Boxer has been nothing short of stellar, showing the natural growth of a band that never seems to grow out of its prime. The National has been presenting singles from their eighth album, I Am Easy to Find, due out May 17th, in a way that feels somehow less revolutionary, less loud and less like a statement than another indie stalwart's recent effort, Vampire Weekend's Father of the Bride, but by no means less great.
—
Daniel Shanker
on May 16, 2019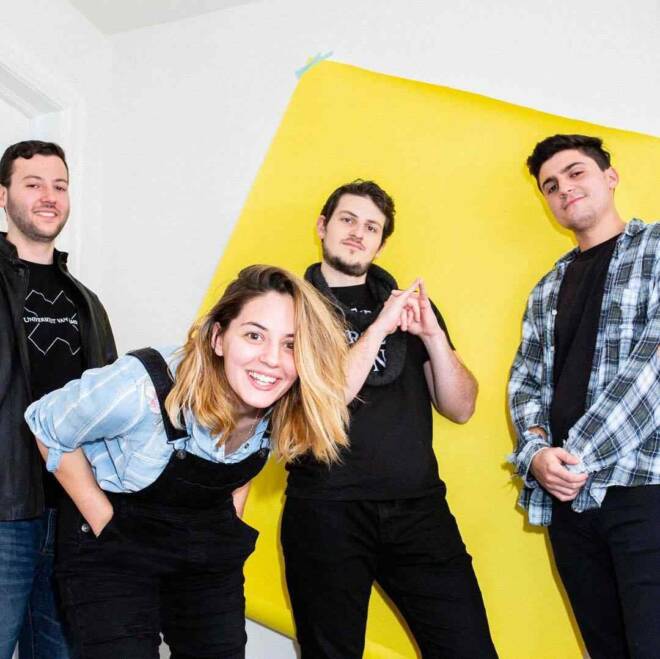 The Vaughns - Shout
---
Indie surf rock band The Vaughns grab our attention and make a declaration of love in their latest single "Shout." The New Jersey-based band have created a sparkling track full of infectious, shimmering guitar lines and catchy choruses that don't fail to put a smile on listeners' faces. According to lead vocalist, Anna Lies, "'Shout' is this last-ditch effort of declaring love, and attempting to keep someone's attention before moving on. Influenced by the best of 90's slacker rock married with indie pop melodies, the song builds to a spectacular chorus that shouts, begs, and pleads for love. As if that wasn't enough, every note in the track's bright guitar line seems to reverberate with sheer uncensored happiness—building comfortably to one of the most joyful guitar solos you will ever hear.
—
Alessandra Rincon
on May 15, 2019