Buzzing Daily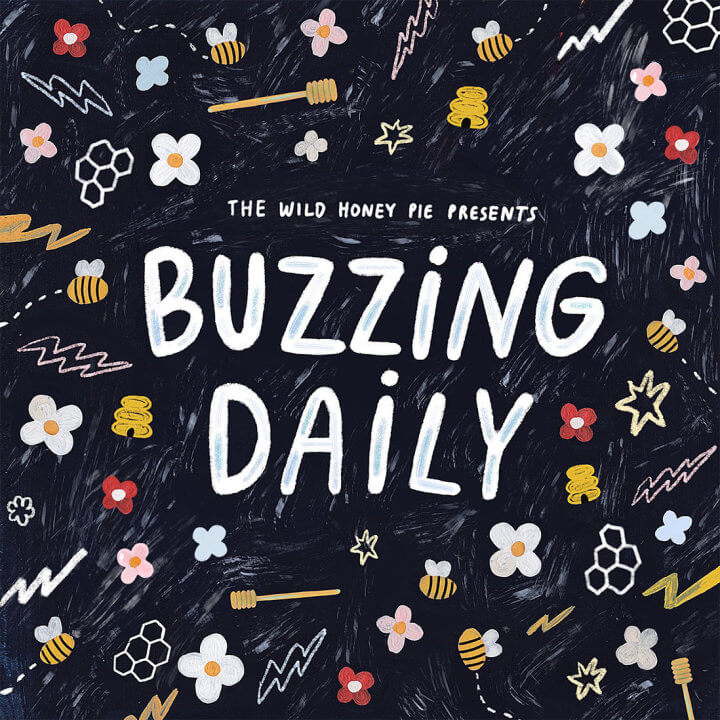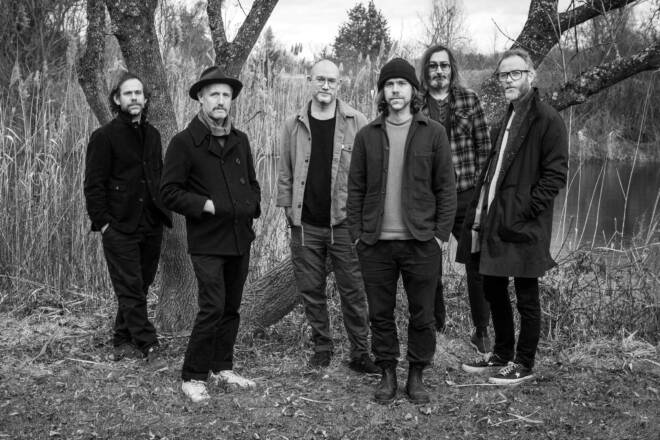 The National - Hairpin Turns
---
What is there left to say about The National that hasn't yet been said a dozen times over? For fans of The National, though, who doesn't want to hear it again? In "Hairpin Turns," the Dessner brothers meticulously craft one of their signature soundscapes, this time on piano and guitar, orchestrating the band to pull arrangements out from under the listener. The Devendorf brothers make up the warped backbone of the song, Bryan innovating unconventional patterns on the drums and bassist Scott foregoing the four strings altogether in exchange for a swelling sub-bass synthesizer. Berninger, in his unmistakeable voice in its unmistakable rhythm with his unmistakable wordplay still delivers a touching chorus, not letting the artistry of it all detract from the beauty of lines like, "What are we going through, you and me? Every other house on the street's burning." He is helped out this time by Gail Ann Dorsey, long-time David Bowi bassist and short-time Tears For Fears band member, who contributes vocals to the track, somehow deeper and more time-worn than Berninger. It's not a ludicrous claim to call The National the most consistent band in alternative rock (although hardcore Spoon fans may disagree)—their first three records show immense promise in retrospect with gems like "All the Wine" and "Mr. November." As a result, the four-album run since 2007's Boxer has been nothing short of stellar, showing the natural growth of a band that never seems to grow out of its prime. The National has been presenting singles from their eighth album, I Am Easy to Find, due out May 17th, in a way that feels somehow less revolutionary, less loud and less like a statement than another indie stalwart's recent effort, Vampire Weekend's Father of the Bride, but by no means less great.
—
Daniel Shanker
on May 16, 2019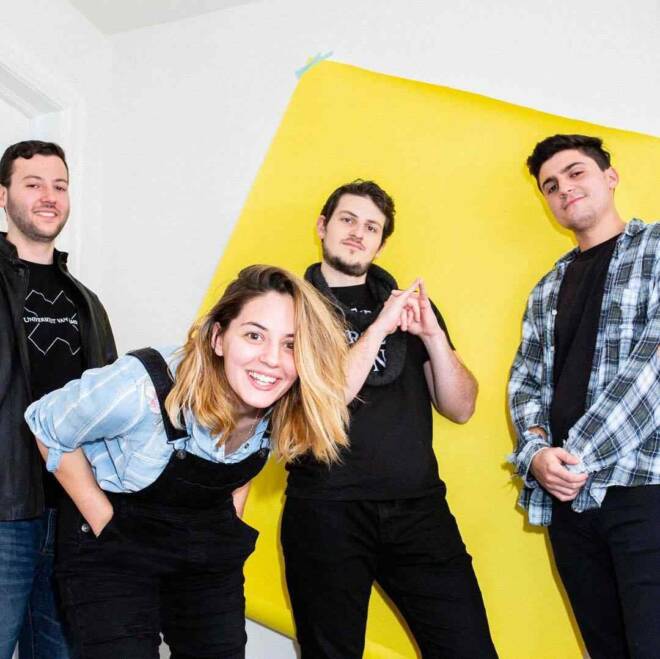 The Vaughns - Shout
---
Indie surf rock band The Vaughns grab our attention and make a declaration of love in their latest single "Shout." The New Jersey-based band have created a sparkling track full of infectious, shimmering guitar lines and catchy choruses that don't fail to put a smile on listeners' faces. According to lead vocalist, Anna Lies, "'Shout' is this last-ditch effort of declaring love, and attempting to keep someone's attention before moving on. Influenced by the best of 90's slacker rock married with indie pop melodies, the song builds to a spectacular chorus that shouts, begs, and pleads for love. As if that wasn't enough, every note in the track's bright guitar line seems to reverberate with sheer uncensored happiness—building comfortably to one of the most joyful guitar solos you will ever hear.
—
Alessandra Rincon
on May 15, 2019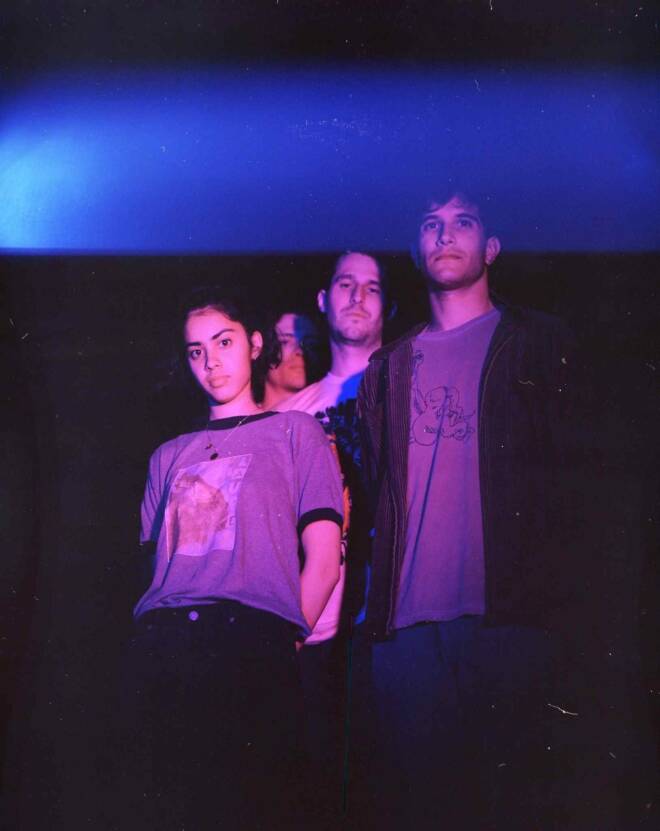 Crumb - Ghostride
---
"Ghostride" is the 2nd single from Crumb's anticipated debut album, Jinx, which will be self-released by the band on June 14th. This latest song features a mesmerizing combination of apathy and heartbreak, encapsulating the band's singular blend of psych-rock and jazz. Listeners are quickly lulled into a daze by a dreamy guitar loop, followed by a repetitive and hypnotic drumbeat. This sensation is immediately validated by Lila Ramani's voice droning, "the slow beats rock me back to sleep, keep me on automatic." Ramani's vocals hover over the top of a swirling mix of keys, bass, synth, and drums that faithfully echo her shifting mood. The lyrics and the melody mimic each other throughout the song; Ramani's voice remains bored and impassive as the song takes on the guise of a soothing lullaby. It then quickly slides into a straining and eager tone, as the music swells to reflect the anxiety of watching a love slip between your fingers and being unable to stop it. The true heartbreak of the song comes in the final lyric of the chorus, when Ramani laments, "People come and people go but I stay." When the chorus comes around for the first time, Ramani is unable to fully deliver the line—making it all the more tragic when she finally gets the words out and leaves them to hang as the song slips away as hazily as it began.
—
Brigid Moser
on May 14, 2019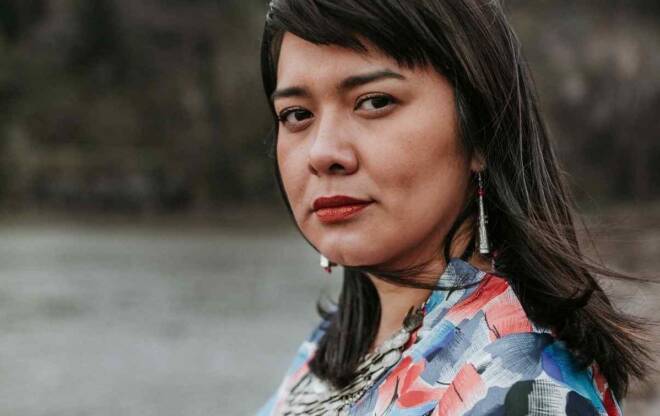 Black Belt Eagle Scout - Loss & Relax
---
A door opens to a new future after the loss of something once beloved on "Loss & Relax," one of two recently released tracks from Portland songwriter Katherine Paul of Black Belt Eagle Scout. A compelling account of the strength of community and the resilience of the human soul, "Loss & Relax" finds Paul seeking comfort in memories of moving water and the cyclical nature of life—"oh, the loss of you / brings me to / a place that I call home." Beginning with a buzzing melodic guitar riff and airy vocals, the song moves through its varying cadence with confidence. Eventually ruminating in the intensity of memory and nostalgia, "Loss & Relax" builds to a conclusion that is both rock & roll and reverie.
—
Emma Bowers
on May 14, 2019
Black Match - Nowhere
---
California based indie-folk duo Black Match's newest track, "Nowhere," is like the eye of a brilliantly violent storm, placid, smooth yet vulnerable . The core of the song sits in the small, calm diameter of an otherwise chaotic, enraged spiral. Black Match, which consists of childhood friends and musical partners, Hannah and Ian, possesses an intense musical strength that extends beyond their masterfully penned lyrics, folk-blues inspired guitar, and otherworldly harmonies. The duo taps into the essence of what makes music so undeniably human. With lyrics like "Are we all just in the inbetween / longing to be heard and to be seen" and "All I see is you painted next to me but you're nowhere," they are unafraid to fully expose their true identities and experiences. Black Match is deeply in touch with themselves and the vulnerability of their music. "Nowhere" is compellingly honest despite its simple instrumentation and stripped-down production style. It's the kind of track that truly encapsulates the universal power of music—to make each and everyone one of us feel a little less alone in this world. We are very excited to premiere "Nowhere," the title track off of Black Match's forthcoming EP, and we hope this song speaks to you the way it does to us.
—
Andrea de Varona
on May 13, 2019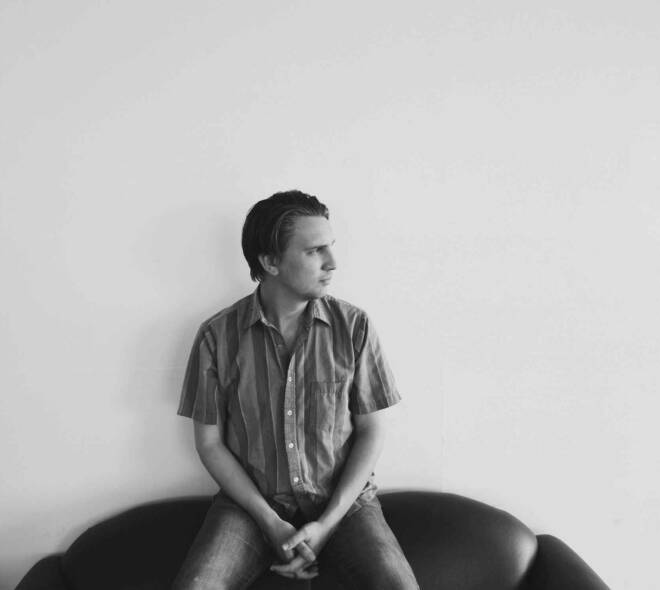 Photo Ops - Palm Trees
---
"Palm Trees," the newest single from indie-folk rocker Photo Ops, is the musical equivalent of a road trip down the Southern California coast. It's a fitting sound for Terry Price, the singer and multi-instrumentalist behind Photo Ops; "Palm Trees" was written after he and his wife moved from Nashville to Los Angeles. A sun-soaked rumination on wealth and loneliness, it's the second single from Photo Ops since the release of his 2016 LP, Vacation, and it's undeniably his most feel-good track. There's an infectious sense of optimism at the core of the arrangement—the upbeat percussion, shimmery guitar, and reverberating piano compliment the smooth, light vocal, making it impossible not to at least sway along to the beat. The lyrics are just as bright: "Palm trees taste the sunlight down the street / Sailboats on the horizon, they don't mean a thing." Photo Ops sings about witnessing the unnecessary excesses of materialism while thinking about what really matters in life: the people in your life. "Palm Trees" is a catchy, atmospheric single filled with beautiful melodies, and it's here just in time for summer.
—
Britnee Meiser
on May 13, 2019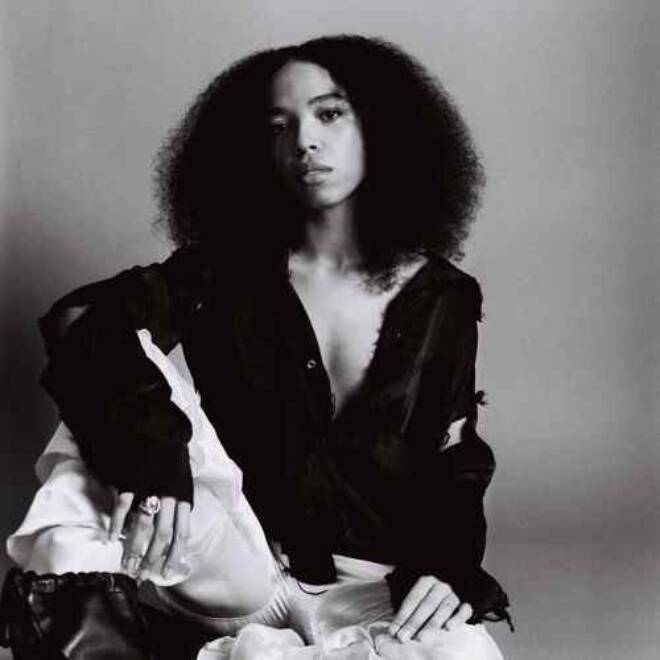 Zsela - Noise
---
"Noise" is the first single from Brooklyn-based Zsela's as-of-yet unnamed debut EP, making the attention she has received from outlets like The New York Times and Vogue all the more impressive. Somewhere between Florence Welch, Moses Sumney and Kate Tempest, but still floating on a plane of her own, Zsela's opening statement is a promising debut from a singular talent. Her captivating delivery keeps ears glued to her devastating lyrics, like passersby slowing down by a roadside accident, singing, "They're packing up the pieces / Of a broken love affair / And making it look easy." Producer Daniel Aged, whose live performance and session recording credits include John Legend, Beck and Blood Orange, is a master of subtlety, leaving Zsela room to explore the track's space vocally. "Noise" opens with an arrangement of soulful piano chords more akin to the ambience of a poetry reading, emphasizing Zsela's rhythmic delivery, before showing off a full orchestration of flourishing instrumentation as the song reaches its crescendo.
—
Daniel Shanker
on May 13, 2019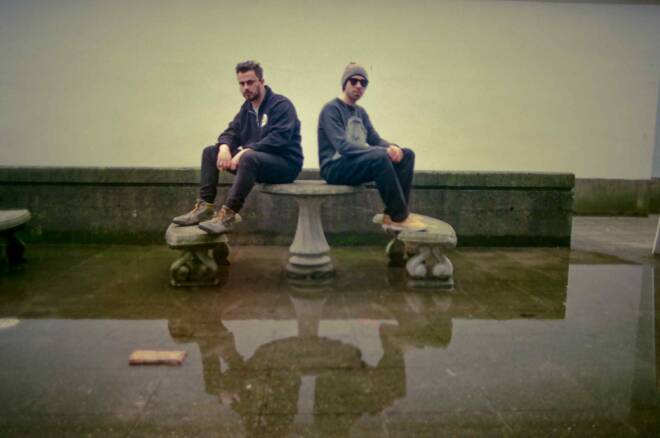 Potatohead People - Iced Tea
---
Vancouver based production duo Potatohead People continue to combine cosmic themes with spacey synth pads over a thumping, dance-inducing beat in their latest single "Iced Tea." The duo teamed up with fellow Vancouver artists Radina Vee and giorgi to create a refreshing song that touches on heartbreak, past relationships, and the things that remind us of old flames. The track is full of funky and winding bass lines that brilliantly stand out against its persistent percussion and catchy vocal lines. Radina Vee and giorgi's smooth and sensual vocals entrance listeners as they describe being reminded of a past relationship and how they "can't even drink iced tea" without thinking of their old love.
—
Alessandra Rincon
on May 13, 2019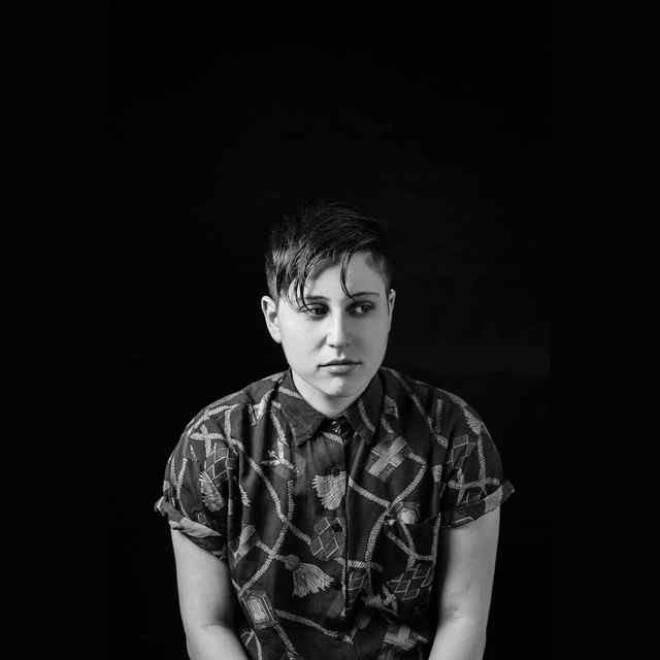 Mal Blum - I Don't Want To
---
Mal Blum uses punk tropes like distorted power chords and driving drum beats not to express anger, but as "the next chapter of my therapy session," they said in a press release for the album Pity Boy, due out July 12. "I Don't Want To," the second single from the album, is a joyful, energetic song about feelings typically at direct odds with joy and energy, as Blum sings, "When I go out / When I come home I only feel relief." Blum takes the trepidation expressed in the lyrics and cleverly plants those ideas in the music itself, too. They rush to get words out, finagling them into the correct number of beats, never quite finishing a complete thought. "Some people have / Commitment issues / Heard through the grapevine / That you moved into / A whole new life," they sing, and even the verse's guitars, played by Blum and Audrey Zee Whitesides of Speedy Ortiz, feel jumpy and excited. There's an undeniable joy in "I Don't Want To," the sigh of relief of a weight finally being lifted off one's chest. This sigh battles with the song's themes until the explosion of the chorus, a triumphantly confident sing-along ultimatum — "I don't want to / I don't want to / I don't want to / So I won't."
—
Daniel Shanker
on May 10, 2019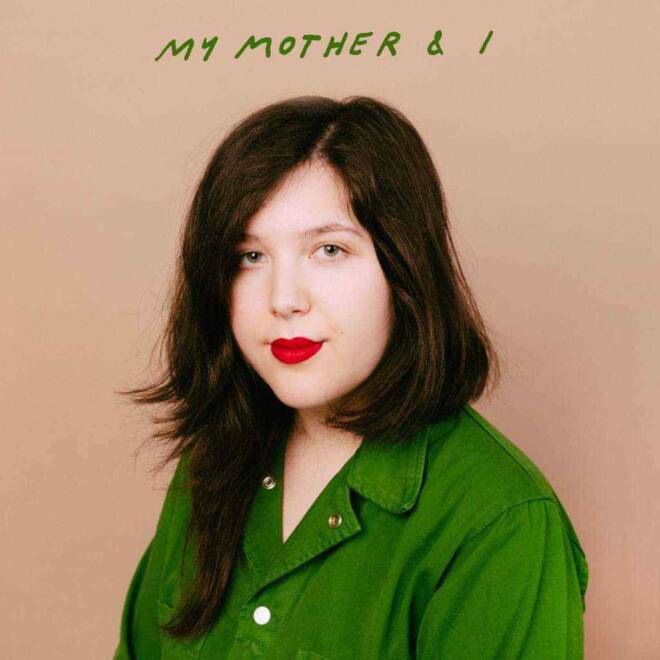 Lucy Dacus - My Mother and I
---
With the lilt of a cosmic lullaby, Lucy Dacus pieces through the nuance of mother-daughter relationships on her springtime release "My Mother and I." Over a hypnotizing acoustic guitar riff with just the right amount of twang and waves of atmospheric sparkling, Dacus' lyricism is a tender survey of the parts of mother that she sees in herself, and what it means to raise a daughter in a society that is highly critical of women's bodies. As always, Dacus sings with compelling warmth and a keen sense of honesty. The minimalist instrumentation serves to further highlight her intimate lyricism. The tune takes a timely Taurean turn in the chorus as Dacus sings of the astrological sign that she shares with her mother—"the stars have a lot to say / about babies born in the month of May / we are down to Earth / we see eye to eye / we dig our feet in / my mother and I."
—
Emma Bowers
on May 10, 2019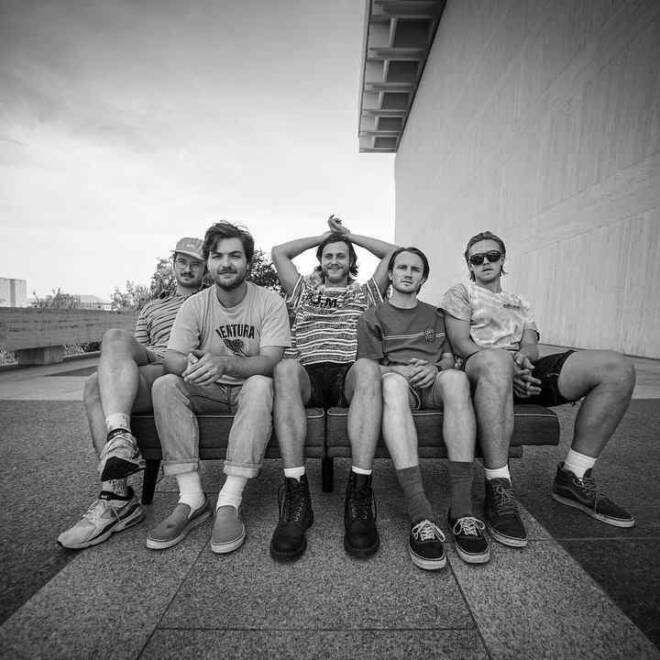 Duncan Fellows - Deathwish Fish
---
Duncan Fellows are at their best when they wander through unexpected territory—structurally with unexpected twists and turns through different movements, musically with surprising chord changes, and lyrically, in "Deathwish Fish," with the simply unknowable. The song, the opening track from the band's upcoming Eyelids Shut EP, follows the narrator at the side of a close friend succumbing to a terminal illness, but much like The Antlers' concept album Hospice, it is not a melancholic song. The psychedelic influences, interleaving guitar parts and quiet-loud-quiet-louder dynamics are reminiscent of the softer side of Cage the Elephant—by no means soft, but with a tenderness peeking through the distortion. In the sterile dungeon that is the fluorescent-lit hospital room, they "put on a Beatles tune and let the music fill the room," and the song itself plays the same role, a comforting distraction in the face of worst-comes-to-worst. "Fishes keep swimming," they sing in harmony—despite the seemingly insurmountable grief and the utter uncertainty of what lies ahead, like fish swimming ceaselessly lest they turn belly up, they have to keep moving forward.
—
Daniel Shanker
on May 10, 2019