Buzzing Daily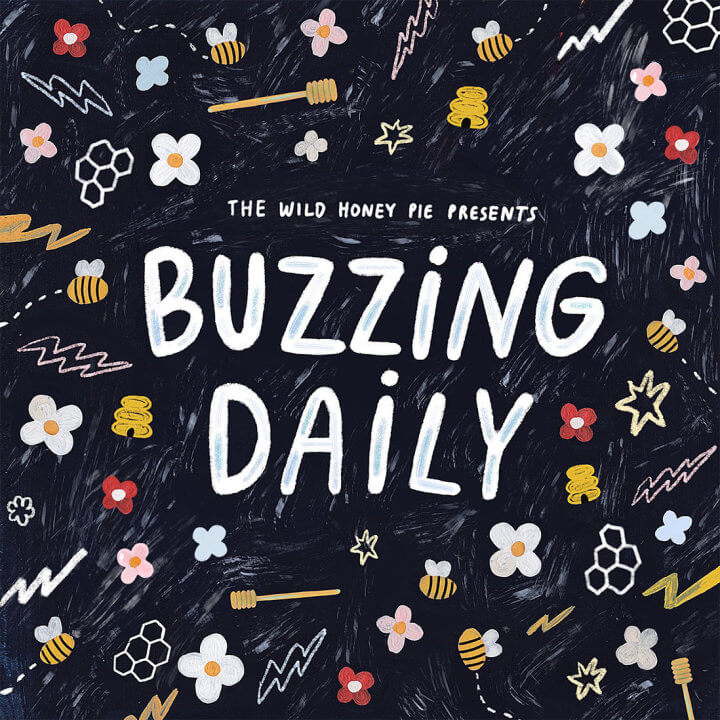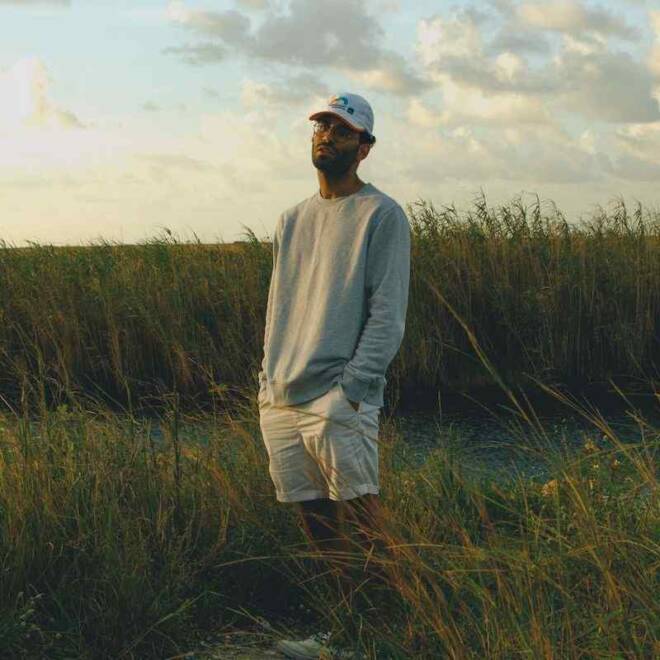 Soft Glas - Cyclones
---
The latest track from Brooklyn-based musician Soft Glas (Joao Gonzalez) sets you adrift in a sonic sea of spaced-out guitars, skittering drums and layered production. From the start, "Cyclones" commits to a buoyant dream pop vibe—the extensive reverb washes and waves throughout while stacks of vocals constantly interweave with one another. The result: a track with a light, floating atmosphere propelled forward by Gonzalez's crisp drum work. Throughout the haze of the song, Gonzalez grasps for something solid. The chorus, "Holding on feels right / I don't want to waste more time," suggests a desire to stop delaying and to latch on to what is important. It's a resonant sentiment at a moment when days seem to slip into one another. Photo by Jillian Gomez.
—
Pablo Nukaya-Petralia
on February 1, 2021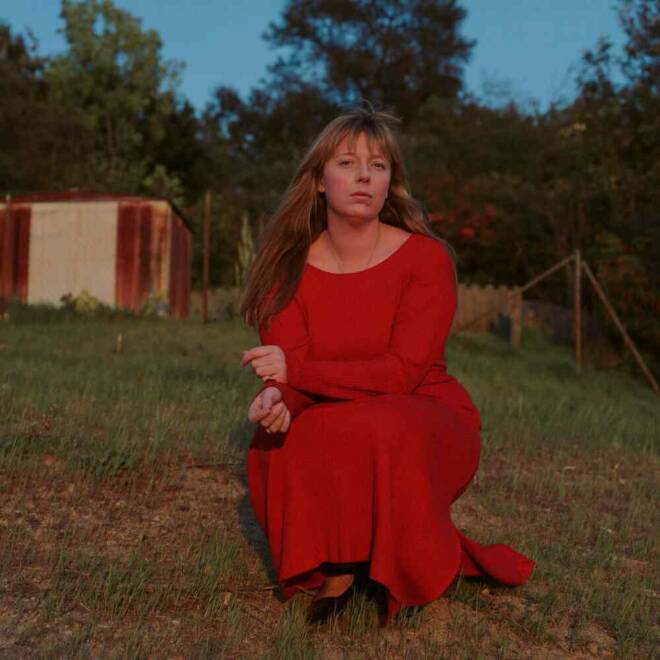 Kacey Johansing - Time Lapse Flower
---
An echoing guitar introduces this number off of Kacey Johansing's latest album release, No Better Time, via Night Bloom Records. "Time Lapse Flower" is a poignant chapter in the album's exploration of love, and like the album as a whole, begs some of love's most mysterious questions. The lyrics begin as Johansing's voice tenderly poses one of them: "What is it about us / makes it hard to leave?" The lyrics go on to call up images of nature's beauty and its mystique, and Johansing's voice seems a force of nature all its own. She has a gift for songwriting and for metaphor, and her vocals, light and airy, complement her words perfectly. With a backdrop of crisp and measured layered guitars and slow building percussion, "Time Lapse Flower" evokes the gentle, graceful, slow and steady but well-worthwhile progression of a flower's bloom. Photo by Chantal Anderson.
—
Maya Bouvier-Lyons
on November 30, 2020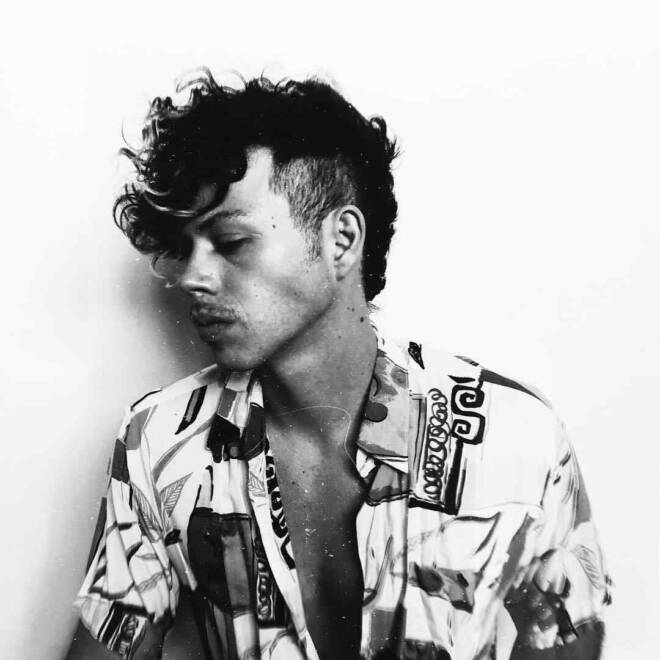 I Know I Know - Talk
---
I Know I Know said, "You know what 2020 needs? A good ol' 2014-style breakup banger," and then delivered exactly that with their latest single, "Talk." It's got an infectious syncopated pulse that tugs your body out to the dance floor. True, that dance floor is your room with a Bluetooth speaker hopping across your desk, but it doesn't matter. Coiled tight, under stress, it was only a matter of time until you exploded somehow. The intense kick drum shakes apart any thoughts, leaving only feelings in their place—and feelings, you can deal with. Feelings, you can drown. They don't stand a chance against the electronic effects and noise. Melting into movement for yourself and absolutely no one else feels cathartic, in a rabidly selfish way. The moment is yours, and you refuse to share it. You are wrapped in yourself completely, and it feels good. Once you lose your breath, there's just enough space cleared in your brain to think about someone else. You consider yourself in context, exploring your actions from multiple perspectives. Yours. Theirs. Not all the angles are pretty, but they're not all ugly either. It might be too little too late, but you finally got there. That should count for something, you think, even if it doesn't. "Talk" ends with an unspoken question dangling off the edge of the track. It's an eternal question, as terrifying as judgement day: "If I call you, will you answer?"
—
Allison Hill
on November 30, 2020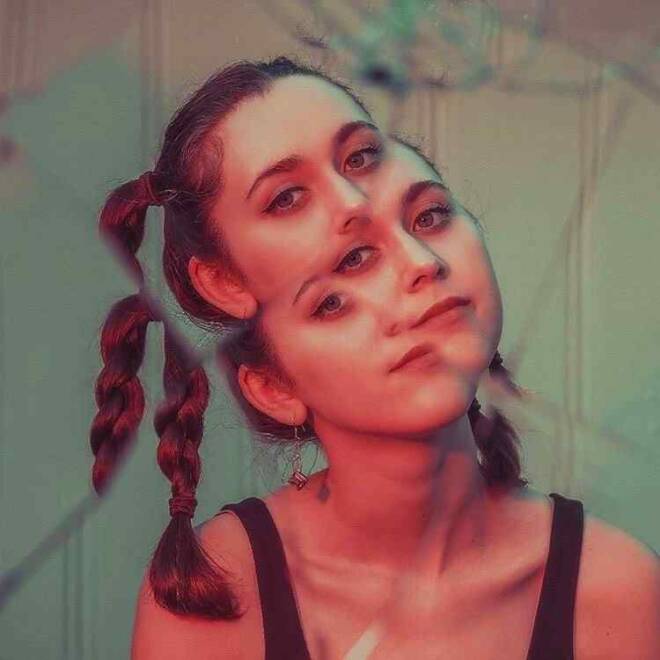 Em Beihold - Painful Truth
---
Em Beihold dances on the line between wrong and right in her new dark-pop single, "Painful Truth." Her vocal dexterity bounces between wispy falsetto and full voice, while the production around her alternates from a booming bass line to minimalistic accompaniment. All at once, listeners can feel the depth of addiction paired with contrasting overtones of lust and desire — the feeling of "need" that transcends all consequences. Em Beihold frequently showcases her talents on TikTok, with breathtaking acoustic cover songs. The thoughtful production quality of "Painful Truth" speaks to Beihold's artistic integrity. Her voice resonates in this song with the same honesty of a live performance or social media cover video, which is not an easy task for most recording artists. Be sure to follow Em Beihold on TikTok, and remain on the lookout for future releases. She is an artist on the rise and can be compared to a young Halsey. Her songwriting is mature beyond her years.
—
Elizabeth Woolf
on November 30, 2020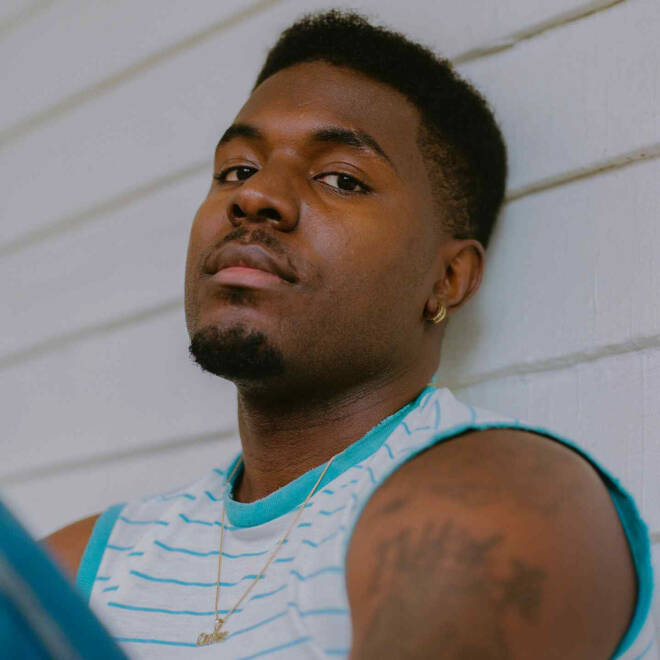 Love Mansuy - Saturday
---
Canadian-born singer Love Mansuy's "Saturday" ushers you in with a laugh for an easy tune that alleviates some pressure, giving you permission to unwind. This gem from side B of his new EP, (món-swee), features a spacey guitar riff in tandem with a melodic bassline for a sound more indie rock-leaning than his previous R&B releases. While Mansuy is New Jersey-bred, "Saturday" calls to mind a weekend afternoon on the deck at my parents' old house in Virginia, a sweet whiskey lemonade, fresh-cut watermelon and a few rounds of Durak with childhood friends. There's something intimate about the nature of Mansuy's carefree tone that's "bringing back a feeling I can taste," evoking nostalgia for things that haven't even happened. While parts of life may be "a ticking time bomb," he invites you to take a seat with your feet hanging out the back of a truck and exist in the moment, even if that moment is simply enjoying "fries and a shake." Photo by Sam Balaban.
—
Ysabella Monton
on November 25, 2020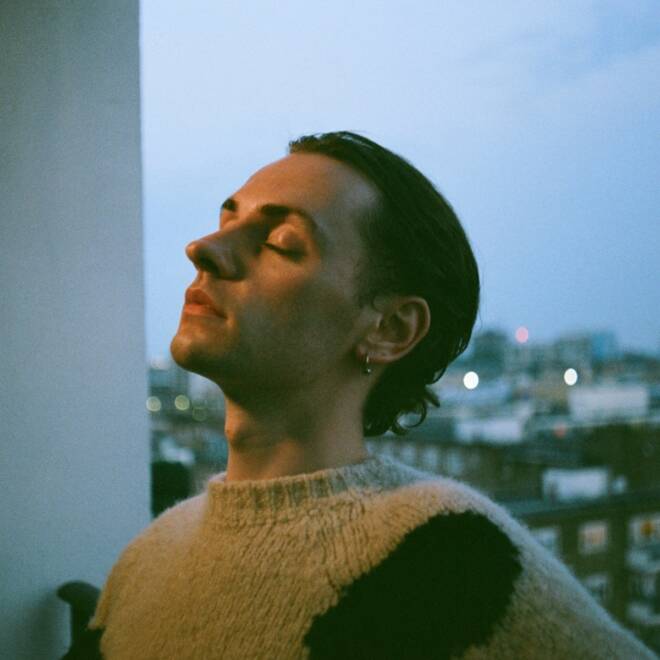 Puma Blue - Opiate
---
Ghosts of the past mist through the walls of your bedroom and you find yourself lost in the memory of a lingering presence. Sometimes it feels like you can't help it — when the memory calls out, it overtakes your senses and you're left powerless to take the call. For those moments of memory and sensory reemergence, Puma Blue gifts to the world "Opiate," ahead of his forthcoming debut album, In Praise of Shadows. The track is a sonic embodiment of one's past coming back to haunt them, even after they were sure they had moved on. Affectional vocals, soul stirring ad libs and a nostalgic keyboard tune are just a few of the gems that truly bring this track to life. The song comes packaged with a minimally ornamented yet visually pleasing music video inspired by a photograph of one of the first internationally recognized Asian-American actresses, Anna May Wong. Puma Blue, also known as Jacob Allen, shared the image on his Instagram the day before the song's release, stating that the track is "about sensory memory and dreams, and really the first time I've written about anxiety." Allen ends the caption deconstructing the meaning of the song, following with, "Waking from old haunts, wondering how/why they resurfaced in your subconscious, when you were so sure you'd left them behind. But that can be part of realising that you still have some healing to do."
In Praise of Shadows will be released on February 5, but until then we'll be wrestling with our subconscious and using "Opiate" as the soundtrack. Photo by Netti Hurley.
—
Bianca Brown
on November 25, 2020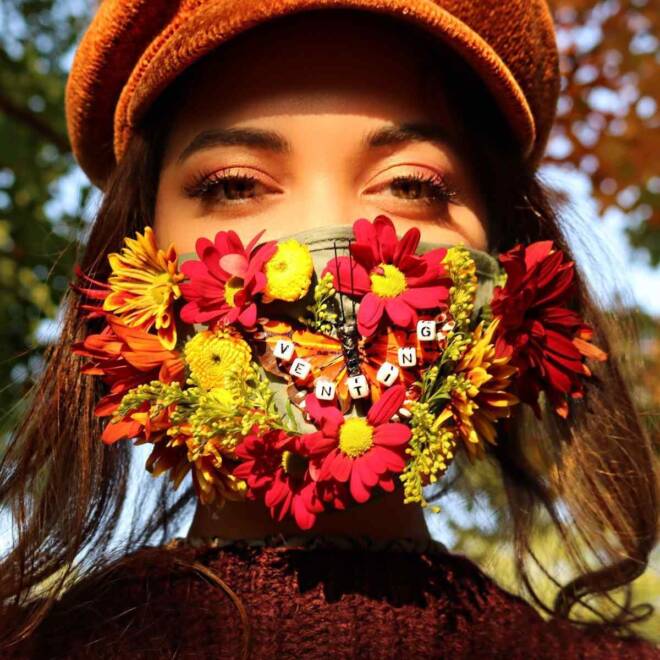 Laney Lynx - Venting
---
Indie electro-pop singer-songwriter Laney Lynx is known for her infectious energy both on- and offstage, as well as her gift for writing acutely honest lyrics and addictive melodies. In each of her releases, she is able to hone in on a complex but universal emotion or experience, and put it not only into words but also to music — music that is often cathartic, and always inspiring. In "Venting," Lynx addresses the feeling that arises when emotions are kept bottled up — when wires are crossed and buttons are pushed — and the explosive need to let it all out. Despite the tension expressed in the lyrics, the song sparkles with kindness and empathy, along with the underlying desire to make peace. 
Produced and mixed by Lucas Hass, and mastered by Torna, "Venting" features Tony Greco on guitar and Kyle Miles on bass, showcasing the unstoppable sound of collaboration between New York-based artists. The glittering instrumental synth is suppressed during the verses, before picking up and building to a colorful burst alongside Lynx's vocals during the chorus. While the sentiment is that it will get worse before it gets better, and that the only way out is through, the delivery couldn't be sweeter — and Lynx's pristine voice is the spoonful of sugar that helps the medicine go down.
—
Maya Bouvier-Lyons
on November 25, 2020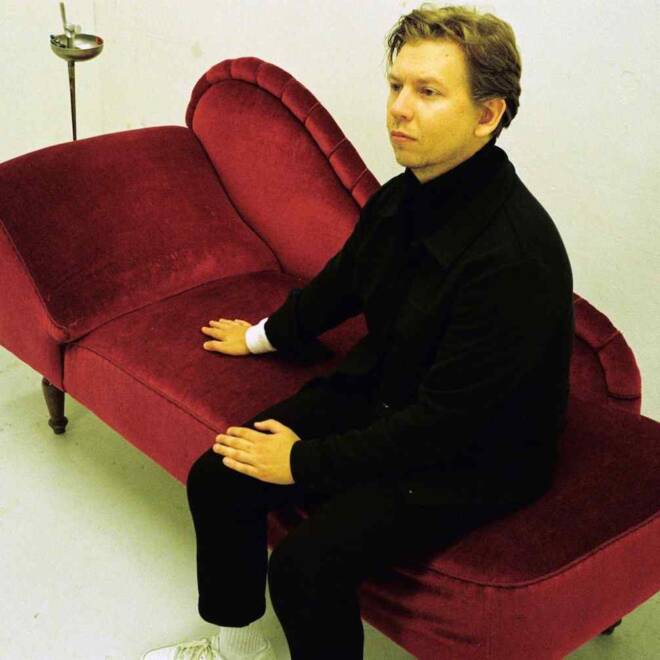 Kefeider - The Island
---
After receiving praise for his 2019 EP Since You Asked and his 2020 debut album Podium, Norwegian indie folk artist Kefeider returns with the poetic and poignant single "The Island." Having been written almost two years ago, "The Island" has taken new meaning this year after experiencing a sense of hopelessness during the pandemic. It is a feeling that too many of us now know too well. There is a beautiful simplicity to the melody, as Kefeider's voice delicately dances above. "The island within your eyes / Will soon be out of sight 
/ Don't mind what others say 
/ Help is underway." This melancholic tune touches deep within the wounds of this year, yet it also provides a sweet note and desire for better days ahead. Photo by Eskil Bast.
—
Sophia Theofanos
on November 25, 2020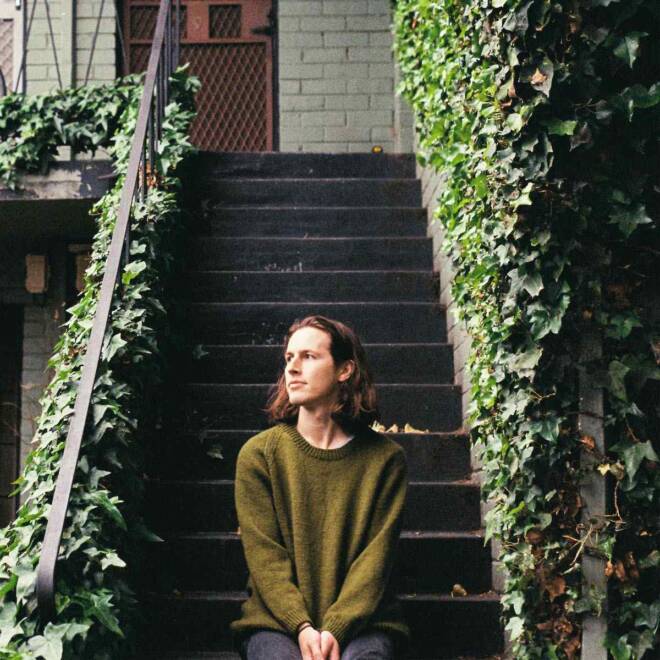 Riley Pearce - Electricity
---
Australian singer/songwriter Riley Pearce delivers an authentic ballad for the everyday dreamer on "Electricity," an affecting track that explores the uncertainties of the future. Pearce perfectly wraps this subject in the delicacy of an acoustic guitar and profound, mellow vocal production. Sentiments about pursuing a dream tend to be melancholic as the value of tribulations seem to outweigh the possibility of success. We inevitably question, "Will it all work out?" It may or it may not, but for Pearce, that doesn't matter. The track begins in a cynical tone, but it ends optimistically. "One day things will go our way / Maybe we can build ourselves a home / Oh, I want to be all that you need me to be / Someone who sparks your electricity." It's a simple reminder that a journey is sometimes meant to be bleak, but treading it with someone else makes it worthwhile. Photo by Al Parkinson.
—
Bianca Brutus
on November 24, 2020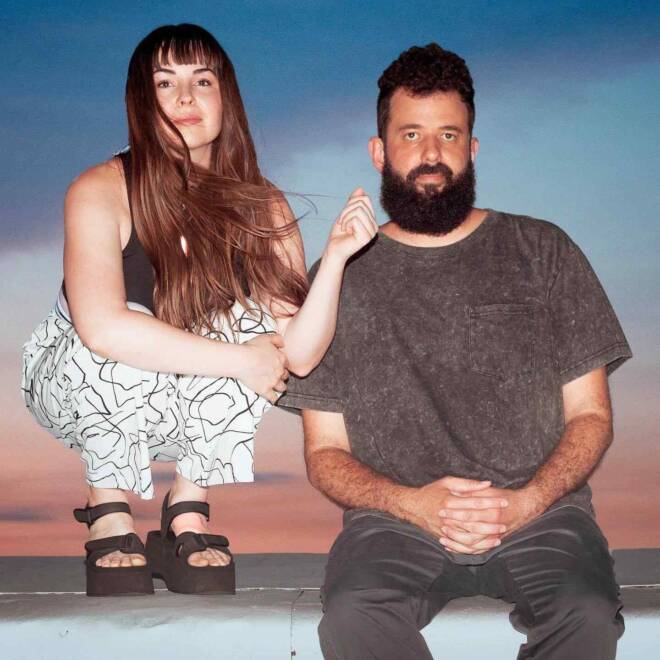 CLAVVS - Heyi
---
Brooklyn-based indie pop duo CLAVVS are back with "Heyi," an hypnotic exaltation that recharges the spirit at its very core. Comprised of singer-songwriter Amber Renee and Grammy-winning producer and multi-instrumentalist Graham Marsh, their union has joined a singular, alternative path in pop music that they walk alongside the likes of Glass Animals, giving digitized production a human touch. The tune's organic qualities are fluid and life-giving, a visceral energy traveling like lightning through your bones to force movement. Balanced with introspective lyrics on reaching for an old, better feeling, Renee's hook persists, "Bring it back /  Bring it back to me / Sing it back / Sing it back to me," a righteous chant over claps and bouncing synths to culminate in a catharsis that only pop music can bring. Photo by Lissyelle Laricchia.
—
Ysabella Monton
on November 24, 2020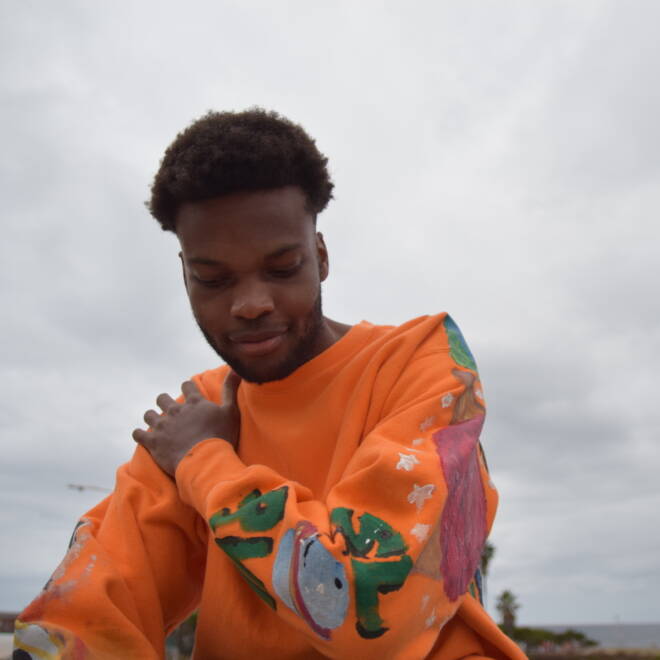 thomTide - clockWise
---
"clockWise" is a striking single, mysterious both in its feel and its creator. There's very little that's easy to find out about thomTide other than the unquestionable — as an artist he is channeling some deeply creative and original textures and songs. His three previous releases are all less than 100 seconds, offering only a taste of what his musical world could be. Across these releases, thomTide brings up a diverse cast of comparisons for me: hints of Moses Sumney's longing and grandiosity; using his falsetto as an instrument in ways that channel 645AR; and an undeniable swagger that feels like that of Brittany Howard. "clockWise" is an earned next step, an evolution in sound that still keeps the mystery alive. A driving kick forces a dark guitar riff onward, as he delivers poetic thoughts on growing and time. Just like the song's energy, there is no stopping life from moving forward. Yet, rather than fall victim to its unrelenting momentum, thomTide takes it in stride, recontextualizing it as a motivation and reminder to "love and fail while we may." Around halfway through, the song expands outwards, those lead vocals reaching for something more. In the final thirty seconds, drums are traded for a chorus of voices, creating a hauntingly beautiful moment. This is a performance that proves thomTide is not messing around, the mysterious figure capable of so much incredible artistry in under two minutes. We'll certainly be tuned in for what's to come. thomTide's hand-painted sweater is by Ryan Sadler and Spencer Lee. Photo by Ahmed Owda.
—
Max Himelhoch
on November 24, 2020