Buzzing Daily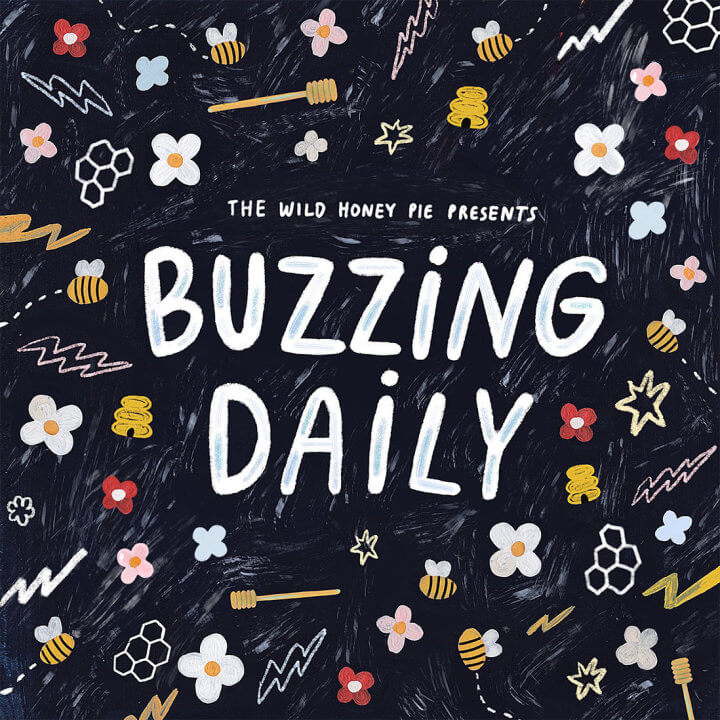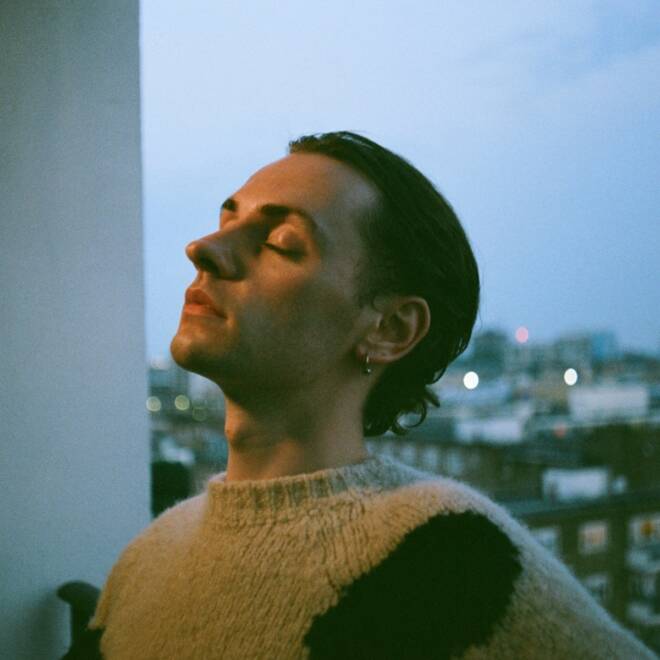 Puma Blue - Opiate
---
Ghosts of the past mist through the walls of your bedroom and you find yourself lost in the memory of a lingering presence. Sometimes it feels like you can't help it — when the memory calls out, it overtakes your senses and you're left powerless to take the call. For those moments of memory and sensory reemergence, Puma Blue gifts to the world "Opiate," ahead of his forthcoming debut album, In Praise of Shadows. The track is a sonic embodiment of one's past coming back to haunt them, even after they were sure they had moved on. Affectional vocals, soul stirring ad libs and a nostalgic keyboard tune are just a few of the gems that truly bring this track to life. The song comes packaged with a minimally ornamented yet visually pleasing music video inspired by a photograph of one of the first internationally recognized Asian-American actresses, Anna May Wong. Puma Blue, also known as Jacob Allen, shared the image on his Instagram the day before the song's release, stating that the track is "about sensory memory and dreams, and really the first time I've written about anxiety." Allen ends the caption deconstructing the meaning of the song, following with, "Waking from old haunts, wondering how/why they resurfaced in your subconscious, when you were so sure you'd left them behind. But that can be part of realising that you still have some healing to do."
In Praise of Shadows will be released on February 5, but until then we'll be wrestling with our subconscious and using "Opiate" as the soundtrack. Photo by Netti Hurley.
—
Bianca Brown
on November 25, 2020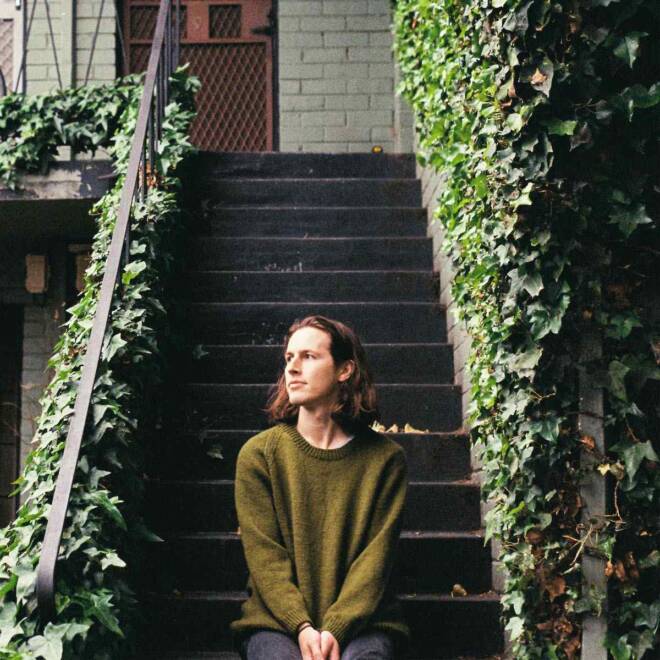 Riley Pearce - Electricity
---
Australian singer/songwriter Riley Pearce delivers an authentic ballad for the everyday dreamer on "Electricity," an affecting track that explores the uncertainties of the future. Pearce perfectly wraps this subject in the delicacy of an acoustic guitar and profound, mellow vocal production. Sentiments about pursuing a dream tend to be melancholic as the value of tribulations seem to outweigh the possibility of success. We inevitably question, "Will it all work out?" It may or it may not, but for Pearce, that doesn't matter. The track begins in a cynical tone, but it ends optimistically. "One day things will go our way / Maybe we can build ourselves a home / Oh, I want to be all that you need me to be / Someone who sparks your electricity." It's a simple reminder that a journey is sometimes meant to be bleak, but treading it with someone else makes it worthwhile. Photo by Al Parkinson.
—
Bianca Brutus
on November 24, 2020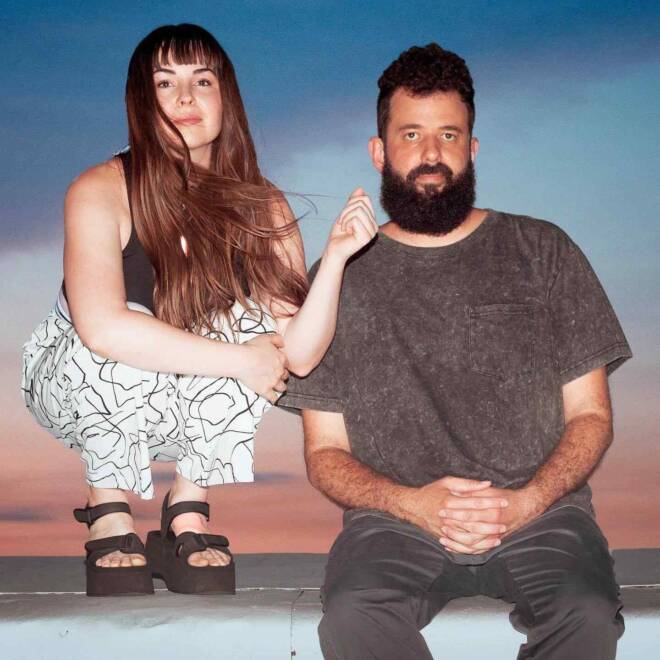 CLAVVS - Heyi
---
Brooklyn-based indie pop duo CLAVVS are back with "Heyi," an hypnotic exaltation that recharges the spirit at its very core. Comprised of singer-songwriter Amber Renee and Grammy-winning producer and multi-instrumentalist Graham Marsh, their union has joined a singular, alternative path in pop music that they walk alongside the likes of Glass Animals, giving digitized production a human touch. The tune's organic qualities are fluid and life-giving, a visceral energy traveling like lightning through your bones to force movement. Balanced with introspective lyrics on reaching for an old, better feeling, Renee's hook persists, "Bring it back /  Bring it back to me / Sing it back / Sing it back to me," a righteous chant over claps and bouncing synths to culminate in a catharsis that only pop music can bring. Photo by Lissyelle Laricchia.
—
Ysabella Monton
on November 24, 2020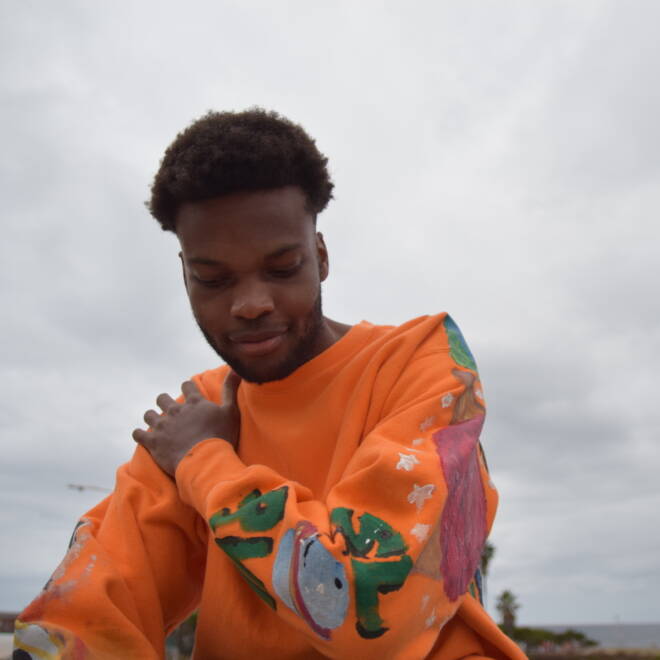 thomTide - clockWise
---
"clockWise" is a striking single, mysterious both in its feel and its creator. There's very little that's easy to find out about thomTide other than the unquestionable — as an artist he is channeling some deeply creative and original textures and songs. His three previous releases are all less than 100 seconds, offering only a taste of what his musical world could be. Across these releases, thomTide brings up a diverse cast of comparisons for me: hints of Moses Sumney's longing and grandiosity; using his falsetto as an instrument in ways that channel 645AR; and an undeniable swagger that feels like that of Brittany Howard. "clockWise" is an earned next step, an evolution in sound that still keeps the mystery alive. A driving kick forces a dark guitar riff onward, as he delivers poetic thoughts on growing and time. Just like the song's energy, there is no stopping life from moving forward. Yet, rather than fall victim to its unrelenting momentum, thomTide takes it in stride, recontextualizing it as a motivation and reminder to "love and fail while we may." Around halfway through, the song expands outwards, those lead vocals reaching for something more. In the final thirty seconds, drums are traded for a chorus of voices, creating a hauntingly beautiful moment. This is a performance that proves thomTide is not messing around, the mysterious figure capable of so much incredible artistry in under two minutes. We'll certainly be tuned in for what's to come. thomTide's hand-painted sweater is by Ryan Sadler and Spencer Lee. Photo by Ahmed Owda.
—
Max Himelhoch
on November 24, 2020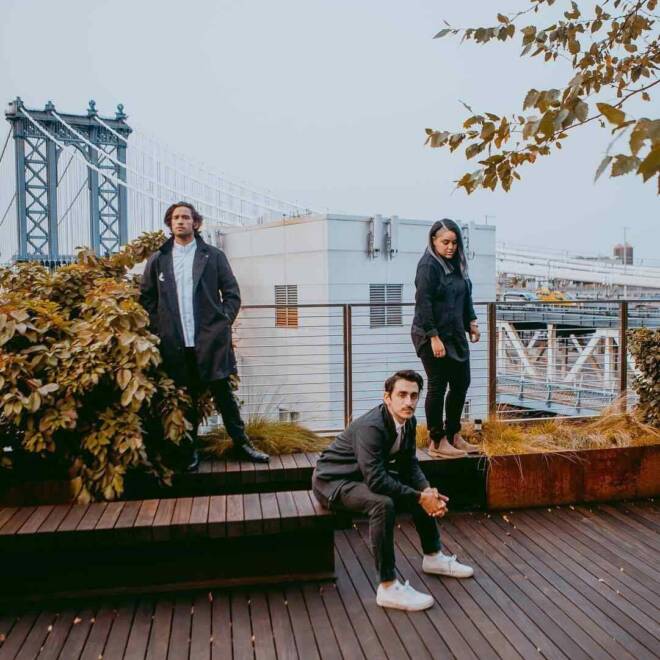 EXNATIONS - Twin Flame
---
Brooklyn-based EXNATIONS return with their newest post-quarantine single, "Twin Flame," and with it, enter into the solidly dance-pop realm. Vocalist Sal shared that with their prior release, "Love in the Time of Quarantine," they were working to capture reality; now, so far into the pandemic-ridden year, "Twin Flame" channels more of an escape, and with lush production and evocative lyrics that transport the listener on a mental vacation, they definitely hit their mark. Weaving in the same energetic elements that make standout Young the Giant and Walk the Moon tracks great, as well as just a touch of more electronic acts like Hot Chip (big props to drummer Taylor here for these impossible-not-to-bop-to grooves), "Twin Flame" warms the listener up with a brilliantly catchy bass line and kicks off running, the chorus hitting like a celebration daydream. While temperatures drop and the country settles in for an even more isolated holiday season, transportive tracks like "Twin Flame" will keep that warmth of hope alive in our chests. Like the band's slogan goes, "It's sad, but we're still dancing"; and we are, thanks to a perfect EXNATIONS track for every stage of this wild and wacky year. Photo by Adele Sakey.
—
Stephanie Lamond
on November 24, 2020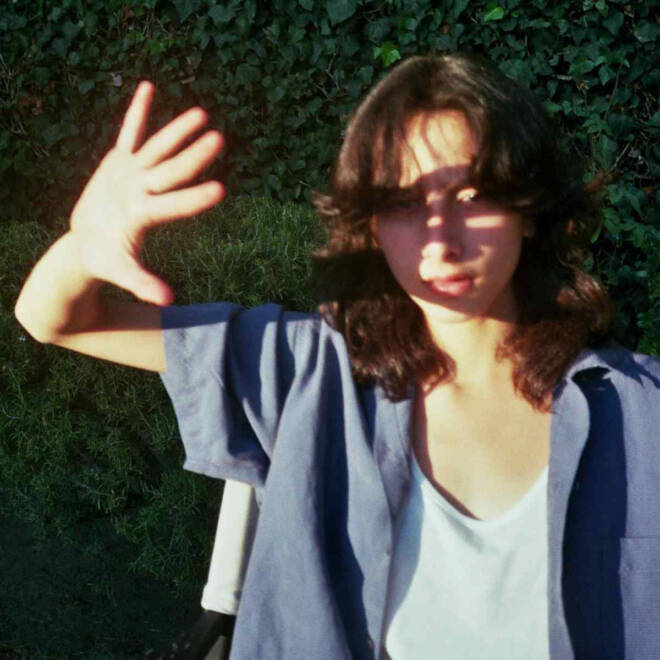 KALI - Back to the Start
---
KALI's debut single, "Back to the Start," is a fearless and joyful ode to the pull, the power, the hold the right one can have on you, and the momentary bliss of a freefall in love. What begins with a somber instrumental and muted monologue quickly explodes into an upbeat guitar riff that primes the track for KALI's sweet but strong vocals to come in. Each time we hear the refrain, "It hurts too bad to live in the past, but you keep pulling me back to the start," the same upbeat guitar riff, along with a thin layer of lush strings, washes away all resistance, all reluctance, and we find ourselves, too, being pulled back in. The song's music video, directed by Sophia Ziskin and Zealand Yancy, is a cinematic and captivating homage to the free spirit of youth — KALI skips and runs through fields and rides in the car with her friends, through tunnels and over the Golden Gate Bridge, smiling, laughing, head out the window, hair blowing in the wind. Once you've seen her smile, you can't help but hear it in the song. KALI is an artist to watch if there ever was one. Photo by Sophia Ziskin.
—
Maya Bouvier-Lyons
on November 23, 2020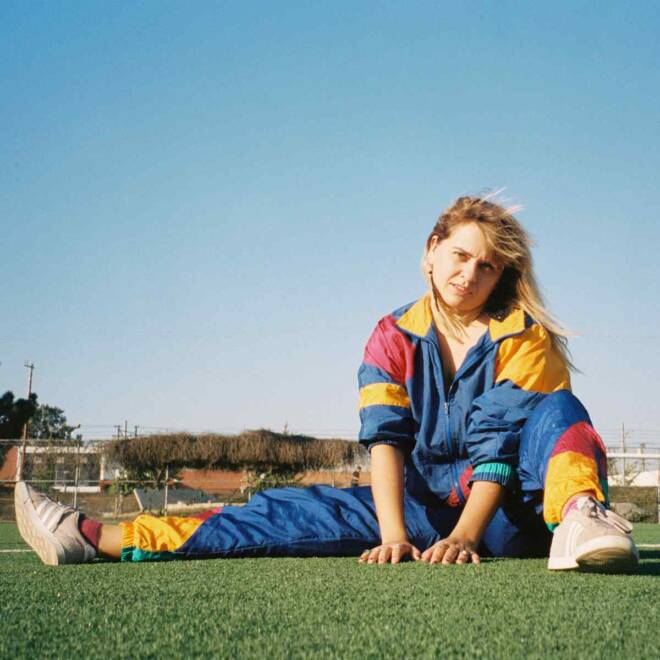 All Things Blue - Lully
---
All Things Blue was born in Los Angeles to the unburdened artistry of India Coombs, with help from her co-writer/producer, Jon Joseph. This year, they've released a kaleidoscope of alternative, post-genre singles in anticipation of their debut album, Get Bit. Though fearlessly awake, "Lully" is the perfect title for the psychedelic surrender that is their latest single, a deadpan ode to environmental catastrophe. Its opening lyrics don't beat around any burning bushes. "Overgrow the apples, we'll watch them turn to waste / Pack them full of chemicals, we love the taste."
In a jazz-driven, groovy whisper, she continues to riddle truths about our potential agricultural future that few American artists have dared to touch. For a cynical generation that functions under distant shadows of those in power, a recurring choral sentiment like "It doesn't matter anymore," can be eerily inspiring, at least as a proclamation of urgent self-care. "Lully" asks its listeners to protect their inner peace as they continue to endeavor to subvert the blockaded systems in control of our agriculture.
—
Daphne Ellis
on November 23, 2020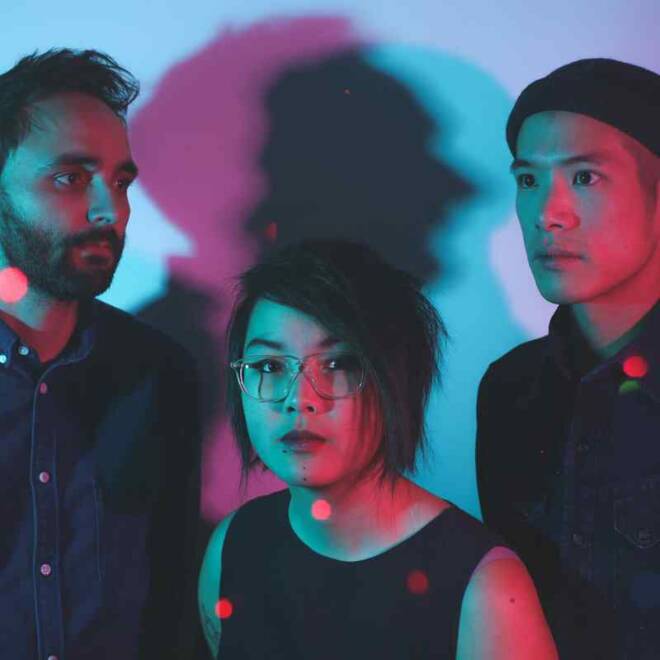 There's Talk - A Slow Return
---
"A Slow Return" is out ahead of Oakland-based There's Talk's third EP Great Falls, expected December 18; it's a meditative, spellbinding audio journey through the psyche of singer/songwriter Olivia Lee, who pulls from her identity as a queer woman of Chinese heritage. You have to really listen to pick out individual lyrics, but spellbinding synths and lofty guitars create a sensory experience. Listening to "A Slow Return" feels like entering a fugue state, a velvet fog from which you may never want to return.
—
Corinne Osnos
on November 23, 2020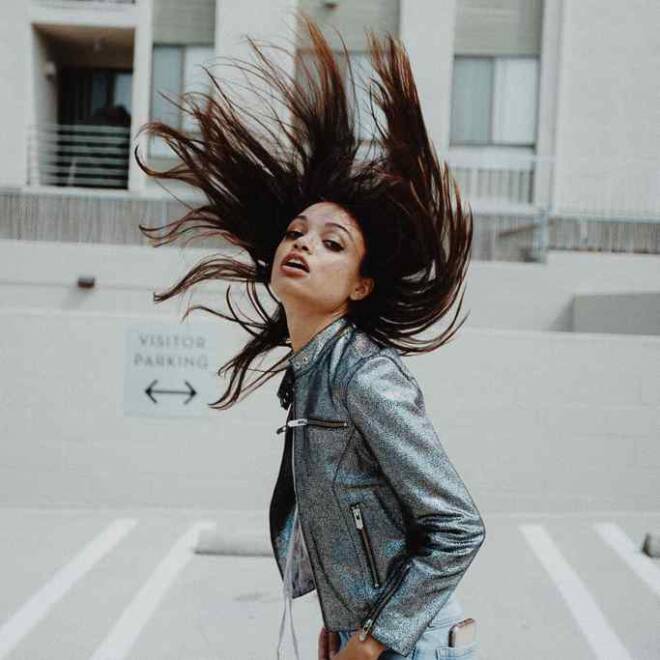 Halo Kitsch - Do You Feel Like A Sinner Yet?
---
LA's Halo Kitsch presents a heartbreaking serenade about mixing up love and trauma with "Do You Feel Like a Sinner Yet?" Guilt, loss and PTSD are translated easily into the slow march of acoustic guitar, the rhythmic snapping and the quiet whistling. The song feels like a prayer for forgiveness delivered in a now-empty room that was once filled with hope, even if illuminated by gaslight. 24-year-old Katrina Kerns is not new to breakup songs or writing about being hurt by old lovers. What gives the new single a special place on her repertoire might be the feeling of a fresh wound that comes from the realization that the memories you thought you missed were just mutual harm, observed, first through pink, and now through grieving glasses. "Do You Feel Like a Sinner Yet?" is the fifth track from the singer-songwriter, who started sharing her truth this year and is only getting started.
—
Giulia Santana
on November 23, 2020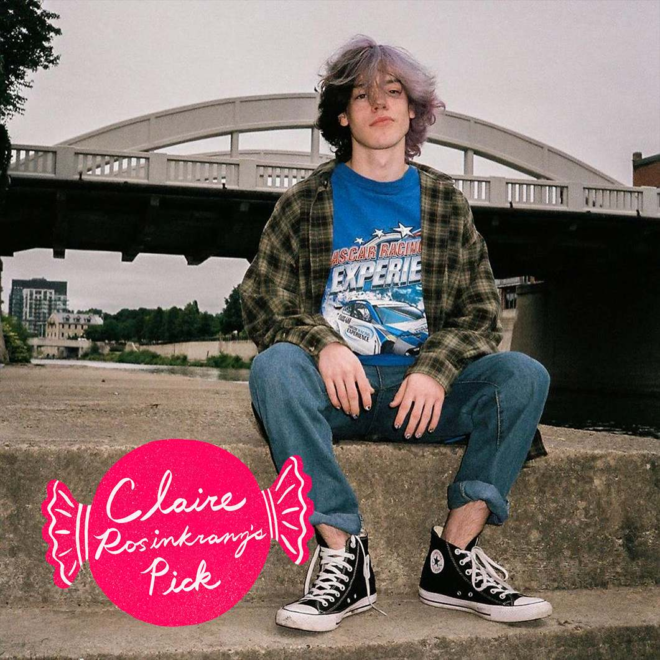 347aidan - Dancing in My Room
---
I love this one, it's the perfect bedroom pop-ish type of song. Aidan is one of the most passionate artists I've spoken to and this is def a hit! — Claire Rosinkranz
Follow Claire Rosinkranz on Instagram so you can stay up to date on her latest releases. And make sure you check out her music video for the newer version of "Backyard Boy" with Jeremy Zucker.
—
Alessandra Rincon
on November 20, 2020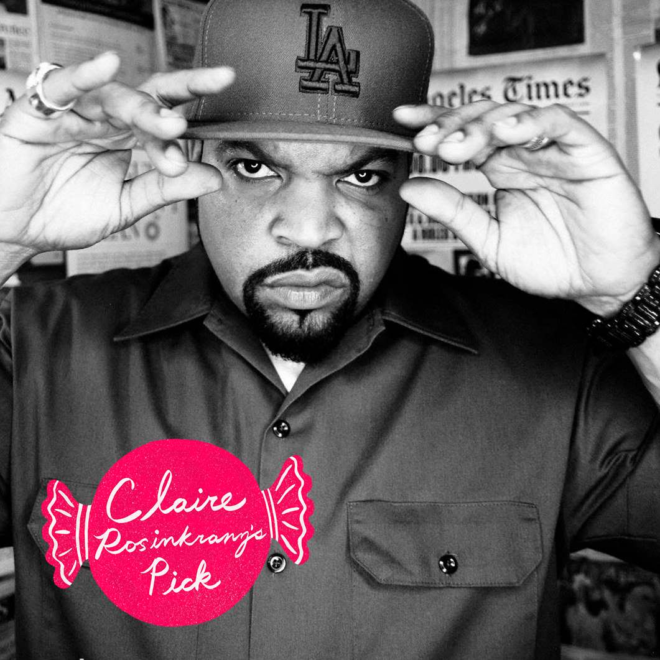 Ice Cube - It Was A Good Day
---
This is another bop/throwback for the car. I vibe out to this one pretty hard :) — Claire Rosinkranz
California native Claire Rosinkranz brings classical work ethic to alt-pop song-scapes in her 2020 EP BeVerly Hills BoYfRiEnd. At 16, Claire says the discipline and work ethic she learned from years of classical ballet training turned into a passion to be the best at everything she does — including making music.
—
Alessandra Rincon
on November 20, 2020