Buzzing Daily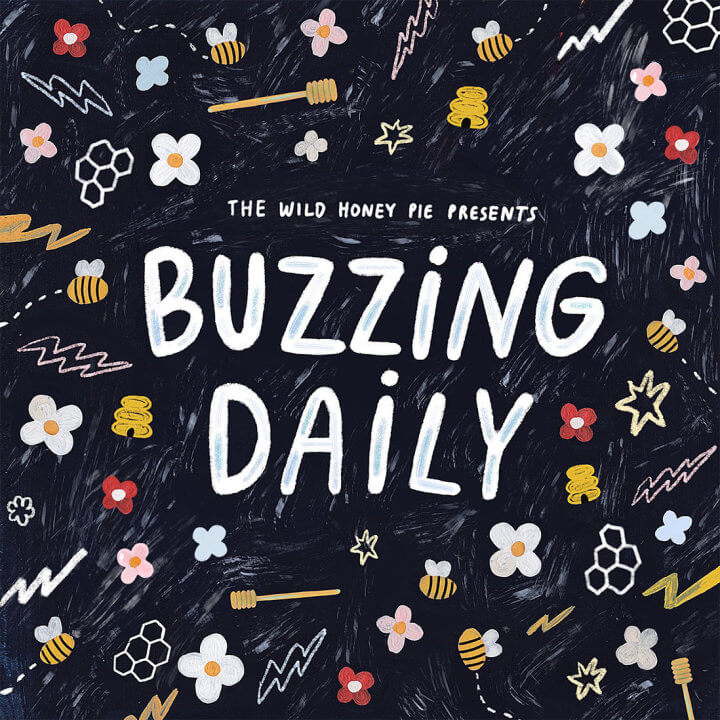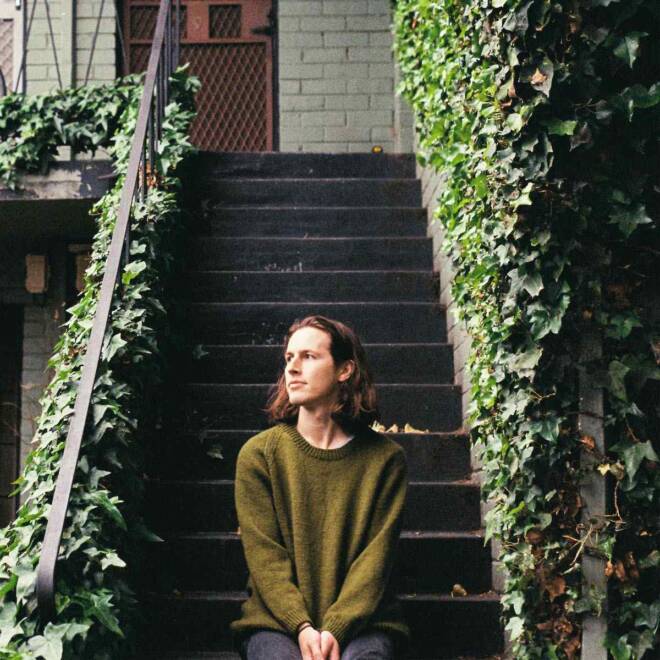 Riley Pearce - Electricity
---
Australian singer/songwriter Riley Pearce delivers an authentic ballad for the everyday dreamer on "Electricity," an affecting track that explores the uncertainties of the future. Pearce perfectly wraps this subject in the delicacy of an acoustic guitar and profound, mellow vocal production. Sentiments about pursuing a dream tend to be melancholic as the value of tribulations seem to outweigh the possibility of success. We inevitably question, "Will it all work out?" It may or it may not, but for Pearce, that doesn't matter. The track begins in a cynical tone, but it ends optimistically. "One day things will go our way / Maybe we can build ourselves a home / Oh, I want to be all that you need me to be / Someone who sparks your electricity." It's a simple reminder that a journey is sometimes meant to be bleak, but treading it with someone else makes it worthwhile. Photo by Al Parkinson.
—
Bianca Brutus
on November 24, 2020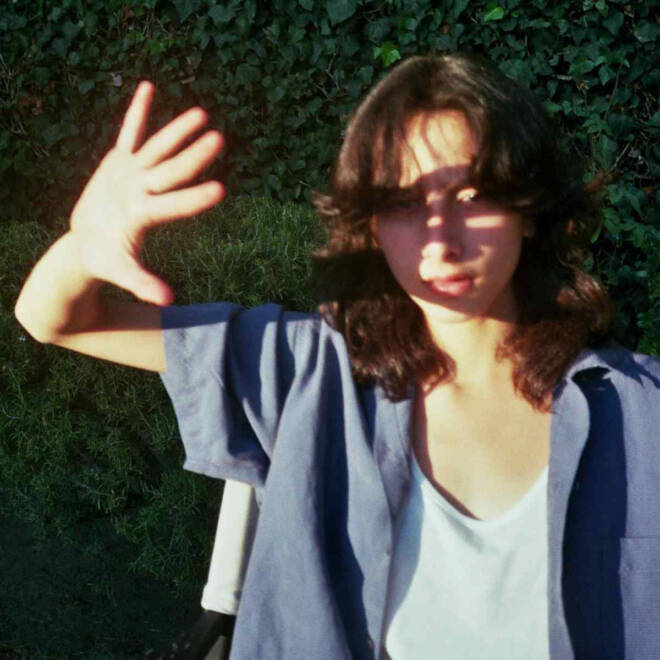 KALI - Back to the Start
---
KALI's debut single, "Back to the Start," is a fearless and joyful ode to the pull, the power, the hold the right one can have on you, and the momentary bliss of a freefall in love. What begins with a somber instrumental and muted monologue quickly explodes into an upbeat guitar riff that primes the track for KALI's sweet but strong vocals to come in. Each time we hear the refrain, "It hurts too bad to live in the past, but you keep pulling me back to the start," the same upbeat guitar riff, along with a thin layer of lush strings, washes away all resistance, all reluctance, and we find ourselves, too, being pulled back in. The song's music video, directed by Sophia Ziskin and Zealand Yancy, is a cinematic and captivating homage to the free spirit of youth — KALI skips and runs through fields and rides in the car with her friends, through tunnels and over the Golden Gate Bridge, smiling, laughing, head out the window, hair blowing in the wind. Once you've seen her smile, you can't help but hear it in the song. KALI is an artist to watch if there ever was one. Photo by Sophia Ziskin.
—
Maya Bouvier-Lyons
on November 23, 2020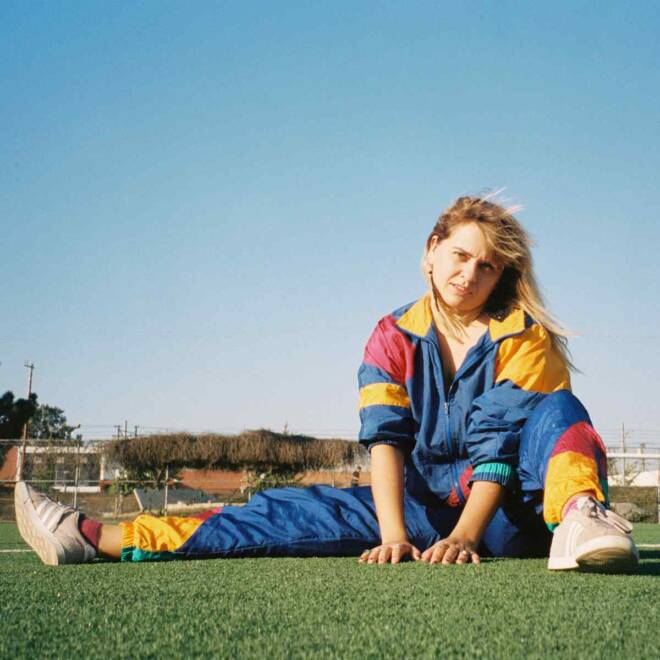 All Things Blue - Lully
---
All Things Blue was born in Los Angeles to the unburdened artistry of India Coombs, with help from her co-writer/producer, Jon Joseph. This year, they've released a kaleidoscope of alternative, post-genre singles in anticipation of their debut album, Get Bit. Though fearlessly awake, "Lully" is the perfect title for the psychedelic surrender that is their latest single, a deadpan ode to environmental catastrophe. Its opening lyrics don't beat around any burning bushes. "Overgrow the apples, we'll watch them turn to waste / Pack them full of chemicals, we love the taste."
In a jazz-driven, groovy whisper, she continues to riddle truths about our potential agricultural future that few American artists have dared to touch. For a cynical generation that functions under distant shadows of those in power, a recurring choral sentiment like "It doesn't matter anymore," can be eerily inspiring, at least as a proclamation of urgent self-care. "Lully" asks its listeners to protect their inner peace as they continue to endeavor to subvert the blockaded systems in control of our agriculture.
—
Daphne Ellis
on November 23, 2020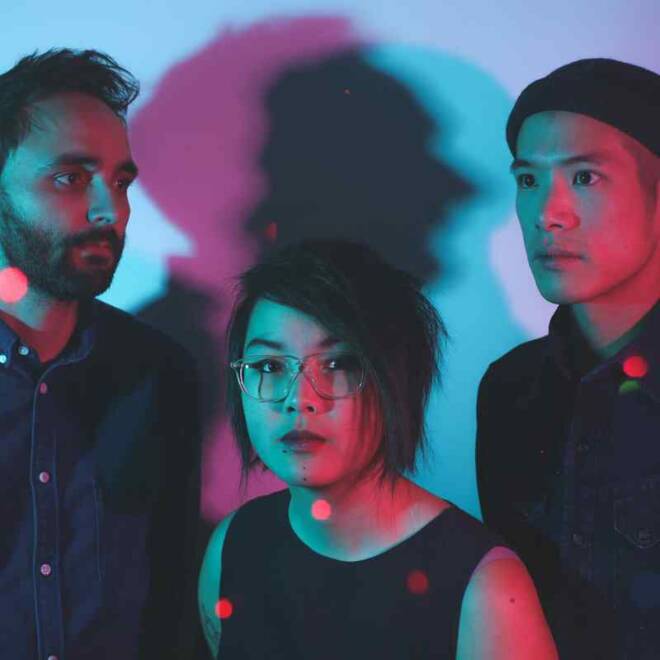 There's Talk - A Slow Return
---
"A Slow Return" is out ahead of Oakland-based There's Talk's third EP Great Falls, expected December 18; it's a meditative, spellbinding audio journey through the psyche of singer/songwriter Olivia Lee, who pulls from her identity as a queer woman of Chinese heritage. You have to really listen to pick out individual lyrics, but spellbinding synths and lofty guitars create a sensory experience. Listening to "A Slow Return" feels like entering a fugue state, a velvet fog from which you may never want to return.
—
Corinne Osnos
on November 23, 2020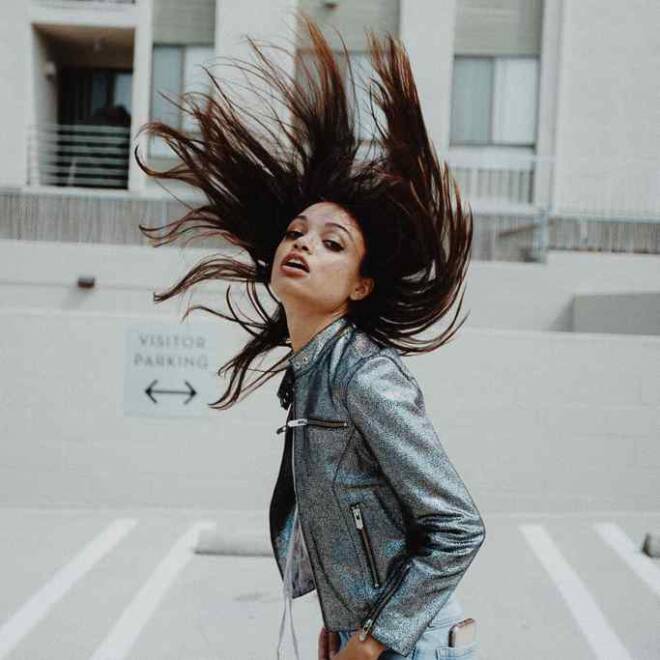 Halo Kitsch - Do You Feel Like A Sinner Yet?
---
LA's Halo Kitsch presents a heartbreaking serenade about mixing up love and trauma with "Do You Feel Like a Sinner Yet?" Guilt, loss and PTSD are translated easily into the slow march of acoustic guitar, the rhythmic snapping and the quiet whistling. The song feels like a prayer for forgiveness delivered in a now-empty room that was once filled with hope, even if illuminated by gaslight. 24-year-old Katrina Kerns is not new to breakup songs or writing about being hurt by old lovers. What gives the new single a special place on her repertoire might be the feeling of a fresh wound that comes from the realization that the memories you thought you missed were just mutual harm, observed, first through pink, and now through grieving glasses. "Do You Feel Like a Sinner Yet?" is the fifth track from the singer-songwriter, who started sharing her truth this year and is only getting started.
—
Giulia Santana
on November 23, 2020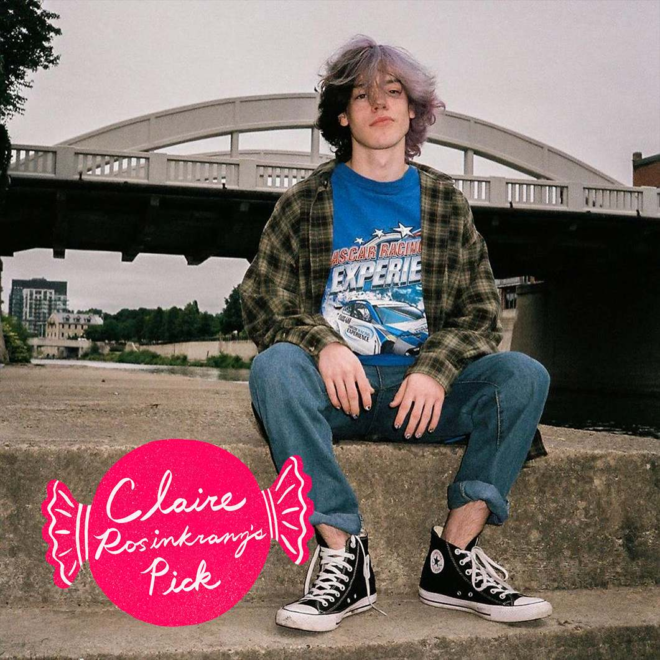 347aidan - Dancing in My Room
---
I love this one, it's the perfect bedroom pop-ish type of song. Aidan is one of the most passionate artists I've spoken to and this is def a hit! — Claire Rosinkranz
Follow Claire Rosinkranz on Instagram so you can stay up to date on her latest releases. And make sure you check out her music video for the newer version of "Backyard Boy" with Jeremy Zucker.
—
Alessandra Rincon
on November 20, 2020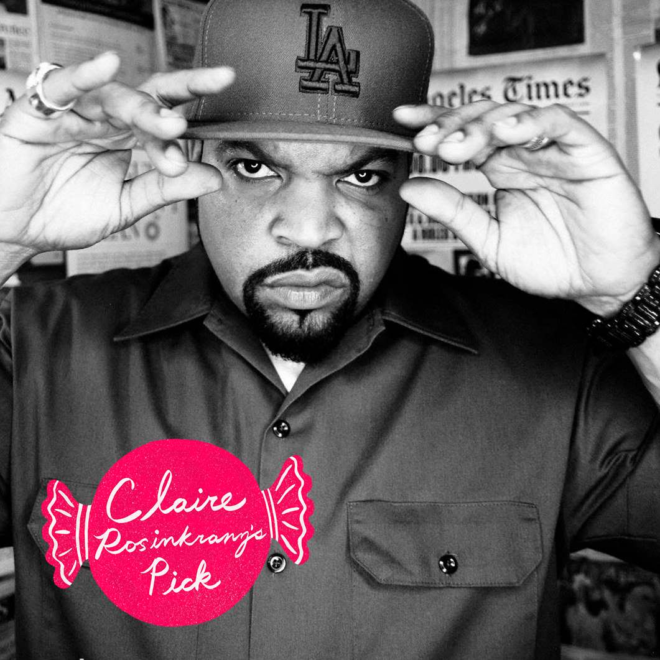 Ice Cube - It Was A Good Day
---
This is another bop/throwback for the car. I vibe out to this one pretty hard :) — Claire Rosinkranz
California native Claire Rosinkranz brings classical work ethic to alt-pop song-scapes in her 2020 EP BeVerly Hills BoYfRiEnd. At 16, Claire says the discipline and work ethic she learned from years of classical ballet training turned into a passion to be the best at everything she does — including making music.
—
Alessandra Rincon
on November 20, 2020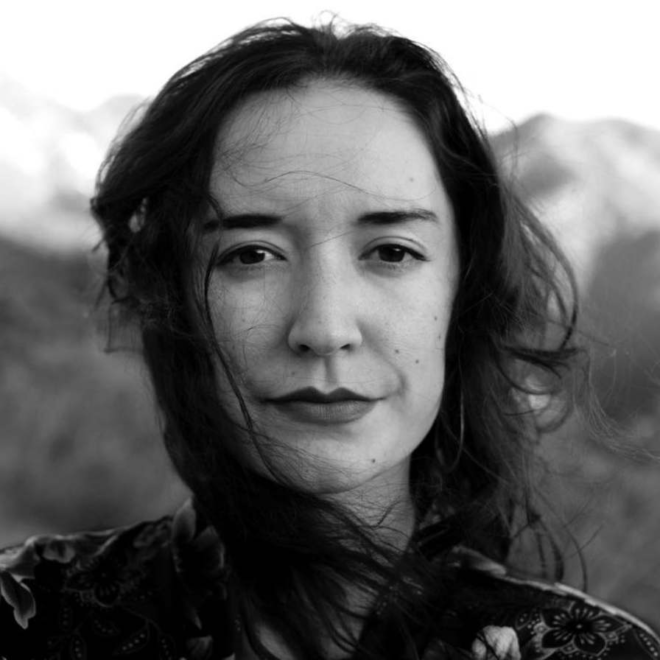 Emilee Emiko - Quiet
---
"Quiet" by Emilee Emiko is a cool and reassuring drink of water in a chronic anxiety-driven dry spell. The track opens with a mellow grove and dreamy harmonies that sound like a pastel, upbeat Phoebe Bridgers. Relentlessly buoyant and easygoing, Emiko's voice flows through verses about embracing your own agency through acknowledging what's outside of your control. After all, if everything's in your control, the next logical stop is that everything is in some way your fault. (Spoilers, it's not.) You don't exist in vacuum; you're influenced by your circumstances and sometimes you can influence them right back. Sometimes not. Or, as Emiko eloquently sings, "If the world's gone mad, well so have I / I put up a good fight." It's not a resigned sigh of defeat — the upbeat percussion, major harmonies and cheerful picked arpeggiations definitely say otherwise. It's more like an acknowledgement that in order to adapt to unusual circumstances, you'll probably react a bit unusually. It's not indicative of how you'd behave under normal circumstances; that speculation is like comparing oranges and bananas. Instead, it's healthier to slow down a bit and yield control to where you are. Take some time to process where you are, honestly. You can figure out where you have agency to move somewhere after, but it's always worth taking a moment to get your mind quiet first. You might even find a piece of peace in it. Photo by Elsa Oluja.
—
Allison Hill
on November 20, 2020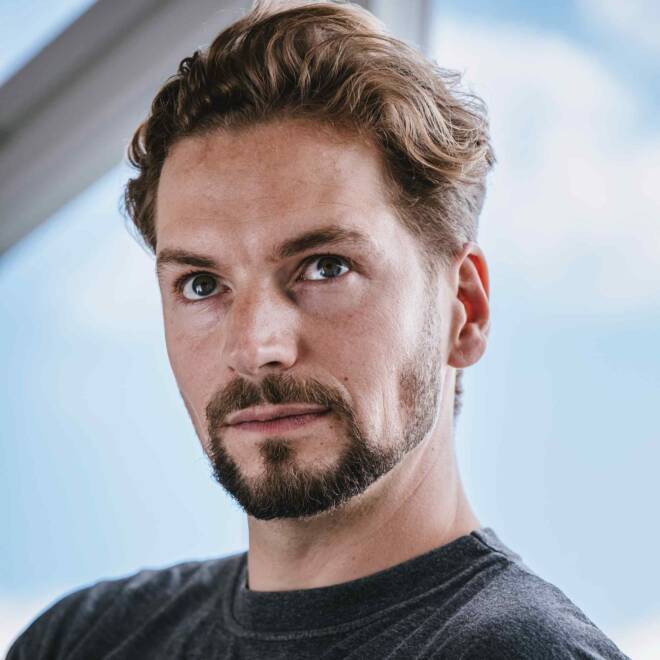 Felix Räuber - Colors
---
German singer-songwriter Felix Räuber exposes love's intrusive side in his latest single, "Colors." Minimalist, droning and orchestral, the track builds an echo chamber for pining verses and a chorus that gives full authority to the speaker's love interest. "You even control the colors in my head," he sighs in disdain, "You even control the choirs in my head." Räuber surrenders his own sense of presence for a distant light projection. The genius here lies in the song's tonality — ironically gray and chromatically chilled. Overall, it is a moment of silence for romance turned sour, interrupted by noise in the spirit of unrequited love's persistent voice. Photo by Madlen Krippendorf. 
—
Daphne Ellis
on November 20, 2020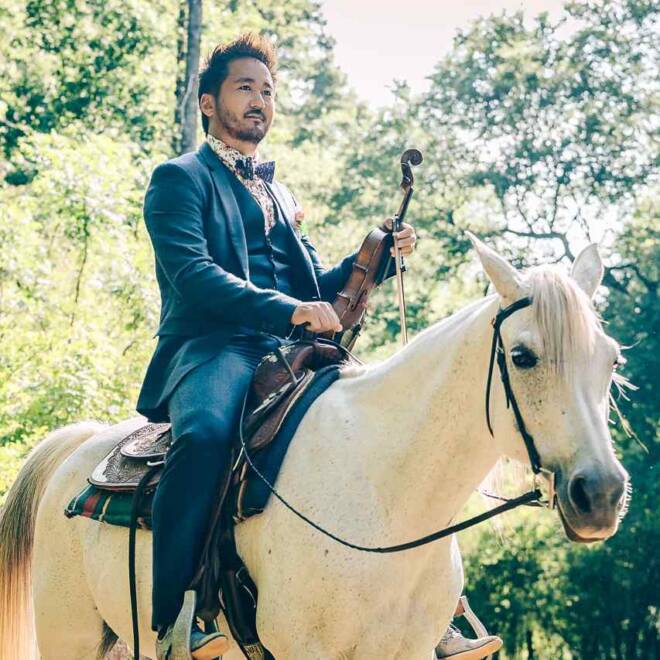 Kishi Bashi - Penny Rabbit and Summer Bear
---
Today we are announcing In The Mix, our new collaboration with Desert Door Texas Sotol, supporting the music and food industries that have been devastated by the pandemic. In The Mix pairs artist-curated playlists, free merchandise and a discounted Desert Door cocktail with the purchase of a special restaurant creation from select partnering restaurants in Atlanta, Boulder and Nashville on December 7-14.
In Georgia our In The Mix artist is Athens-based singer-songwriter Kishi Bashi. He helped inspire the special dish from Atlanta's Talat Market — Thai-style sautéed bay scallop and persimmon warm salad, complemented by a Desert Door cocktail with Ancho Reyes Verde Chile, fresh pineapple and lime juice and agave.
—
Listening to Kishi Bashi is comparable to floating through the most golden day that ever existed in the landscape of your favorite childhood storybook. "Penny Rabbit and Summer Bear" is a light and gleeful representation of the whimsical sound that Kishi Bashi is known for. With the delicate plucking of acoustic guitar accompanied by a soft stream of glimmering chimes, this track infiltrates the monotony of the day and creates within it a glimpse into a more pure, more courageous existence. This sentiment reigns true over all of Kaoru Ishibashi's musical inventions; there is a certain pureness and clandestine invitation into goodness surrounding his growing body of work. Photo by Rachael Renee Levasseur.
—
Laney Esper
on November 19, 2020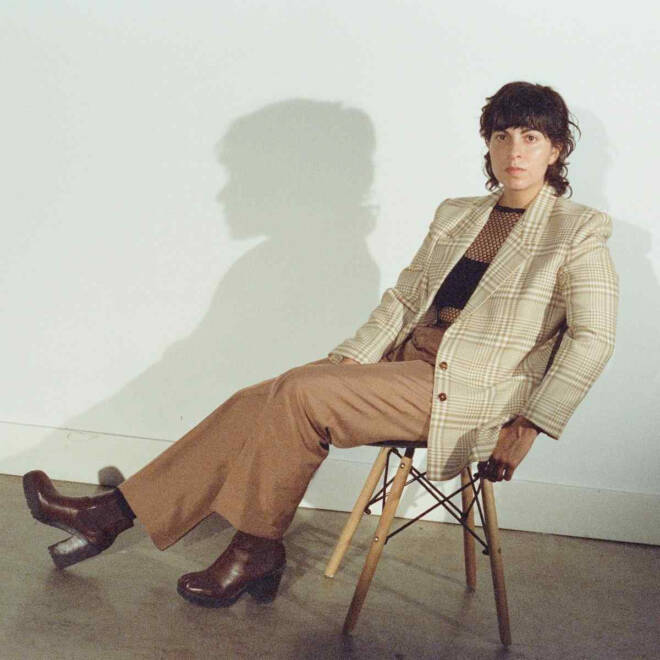 Becca Mancari - Bad Feeling
---
Today we are announcing In The Mix, our new collaboration with Desert Door Texas Sotol, supporting the music and food industries that have been devastated by the pandemic. In The Mix pairs artist-curated playlists, free merchandise and a discounted Desert Door cocktail with the purchase of a special restaurant creation from select partnering restaurants in Atlanta, Boulder and Nashville on December 7-14.
Nashville's In The Mix artist is indie singer-songwriter Becca Mancari. Nashville staple Butcher & Bee has put together a special dish inspired by Mancari's complex songwriting and Americana influence — charred octopus with fermented pepper sauce, broccoli rabe, charred citrus and a delicate blanket of country ham. Paired with the meal is a special Desert Door cocktail, the Mexican Queen, with blood orange juice, orange zest, ginger beer and lime.
—
On "Bad Feeling," Becca Mancari's voice rings like a church bell, pure and clear and hanging in the air. "With your hands around my throat and I say baby, please, don't" — she places each word carefully, as if it may break, but the music isn't dramatic or intimidating. She has a bad feeling, but she doesn't sound surprised. If anything, the music sounds laid-back, like a breeze streaming in the windows on a warm spring day. It's soft-rock but in an intentionally sweet way. The nonchalant flavor is a stark contrast to the harsh lyrics: "Isn't it hard when you see me for the first time and it breaks your heart?" After the second verse we enter what seems to be a bridge, but it's really just the song deteriorating into voices, phrases, pieces of guitar and drums and bass harmonics echoing into the ether. Photo by Zac Farro.
—
Mikhal Weiner
on November 19, 2020