Buzzing Daily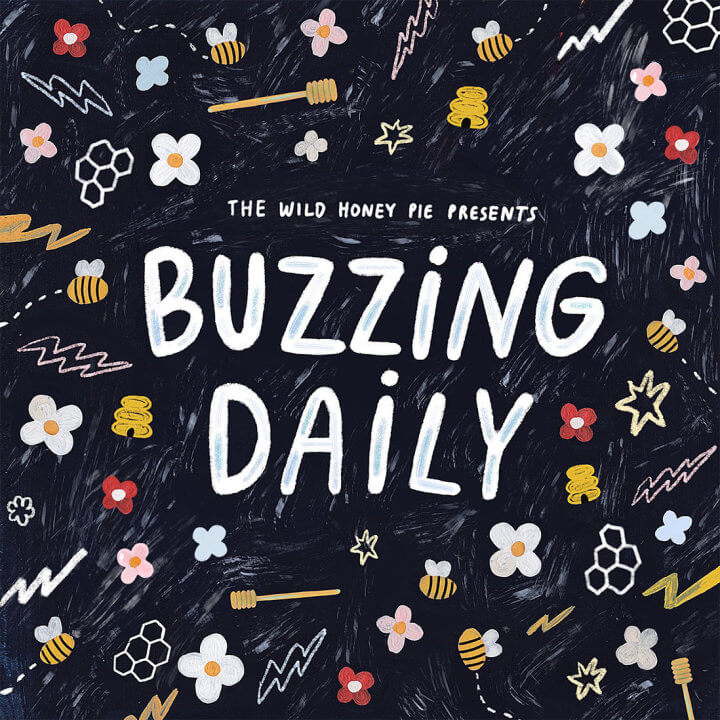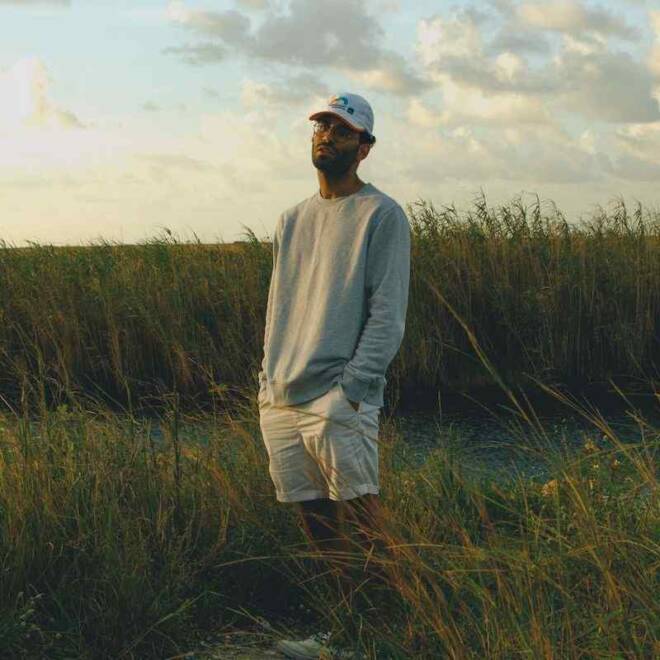 Soft Glas - Cyclones
---
The latest track from Brooklyn-based musician Soft Glas (Joao Gonzalez) sets you adrift in a sonic sea of spaced-out guitars, skittering drums and layered production. From the start, "Cyclones" commits to a buoyant dream pop vibe—the extensive reverb washes and waves throughout while stacks of vocals constantly interweave with one another. The result: a track with a light, floating atmosphere propelled forward by Gonzalez's crisp drum work. Throughout the haze of the song, Gonzalez grasps for something solid. The chorus, "Holding on feels right / I don't want to waste more time," suggests a desire to stop delaying and to latch on to what is important. It's a resonant sentiment at a moment when days seem to slip into one another. Photo by Jillian Gomez.
—
Pablo Nukaya-Petralia
on February 1, 2021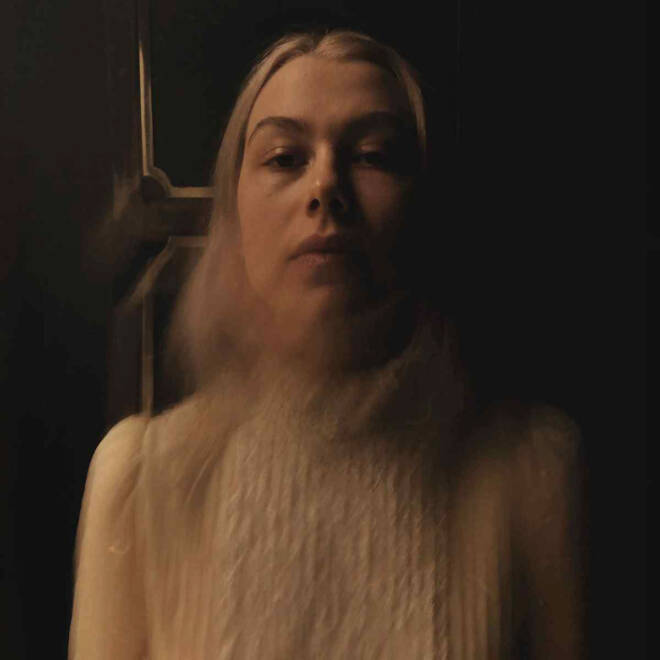 Phoebe Bridgers - If We Make It Through December
---
It feels like we've always had Phoebe Bridgers; the truth is, we've only known her for a few years. In that short amount of time, she has, in the most divinely humble fashion, become the respected leader of a high order of young artists, and one of the most effective storytellers in present day music. She has delivered every marker of her career in a graceful, nonchalant manner that has an air of "I just felt like doing this" and yet, impeccably and meticulously planned. Every move she makes, whether baring her body and soul for Playboy or promising to reimagine a Goo Goo Dolls classic on the condition the sitting president is successfully voted out of office, seems an immaculate artistic statement.
In her latest release, "If We Make It Through December," Bridgers brilliantly constructs a new perspective on the Merle Haggard holiday heartbreak hit. It's the same storyline, but instead of getting dressed up in deceptively cheerful western wear, this time it's chilled by the beautifully haunting cries of the bitter wind, conjuring images of Bridgers' signature sad ghosts. At the close of perhaps the most collectively difficult year in a generation, the lyrics hit right in the gut. With this frigid account of a single parent struggling to keep the heater burning for her daughter, let alone afford a Christmas tree or gifts, Bridgers reminds us there's always someone worse off than we are. True to form, she's donating all proceeds from this track to the Downtown Women's Center in Los Angeles, in hopes of making life a little easier for women experiencing houselessness in the area this season. "If we make it through December, we'll be fine," she croons, with only halfhearted assurance. With Bridgers to soothe our tattered hearts, perhaps we will. Photo by Nona Limmen.
—
Karyna Micaela
on December 11, 2020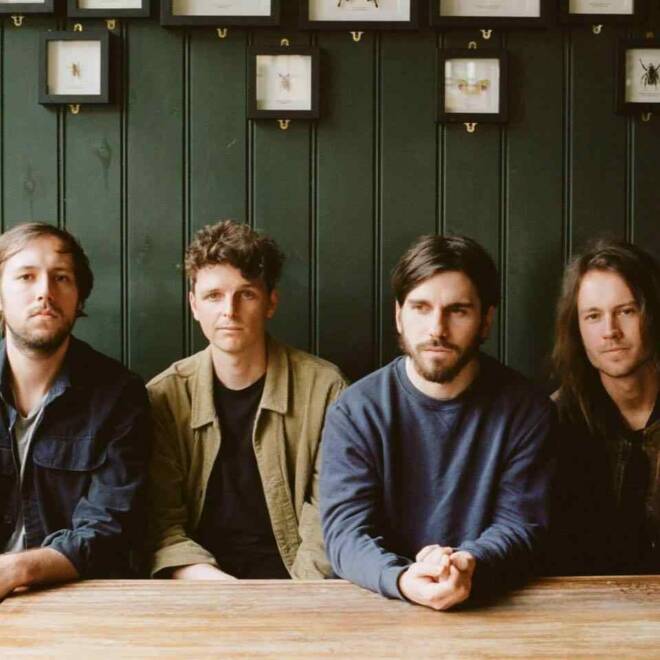 Night Flight - It Doesn't Feel Like Christmas
---
At the close of a year which seemingly dedicated itself to uncertainty, London-based NIGHT FLIGHT voices the honest, coming-to-terms holiday feeling many of us are experiencing. Leading in with an already ruminative melody of light, bell-driven synth juxtaposed with a more cavernous effect from the electric guitar, "It Doesn't Feel Like Christmas" lives up to its bittersweet name almost immediately. The chorus is wrapped in the subtle, comforting rise of voices joining together, conveying a palatable presence of holiday sentimentality, even in the recognition that there is something different about the season. This track is a commentary on loss binding itself to Christmastime and the desire to once again experience the familiar glee surrounding the season. Photo by Jonny Ruff.
—
Laney Esper
on December 11, 2020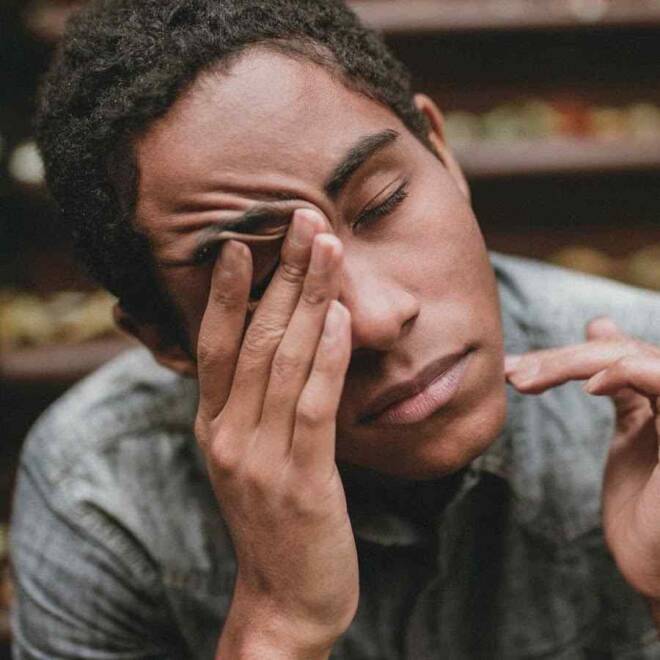 Jovan Perez - feel again
---
Losses of any sort can make happy homes seemingly crumble into empty sanctuaries. The homes, although boisterous with life and new beginnings, become a catalyst for the occupants' aching nostalgia over the person or thing they're now devoid of. With every sorrow-driven piano key and powerfully executed vibrato, Jovan Perez explores the boundless aches of lamentation in his latest release "feel again." Guided by a melancholic piano that sends shivers down the spine, the track takes listeners through the painful ups and downs of reminiscing on a past connection. There's a story-like structure to the song that aids in the evocation of fervent emotion portrayed by Perez both lyrically and vocally that is unique to the young artist's sound. The 20-year-old carries with him a revivifying soulfulness that is youthful in delivery, yet timeless in essence. Despite the track portraying the heart-wrenching perspective of an individual trapped within their own nostalgia, Perez has share that he wants listeners to "let this song serve as a reminder that these feelings are normal, and to try to find happiness and purpose in the present you've been gifted with."
"Feel again" is Perez's third officially released track, and his second this year. The New York-based singer, songwriter and producer has already garnished the attention of fans via his covers on YouTube and is continuing to build his own empire within the music industry.
—
Bianca Brown
on December 3, 2020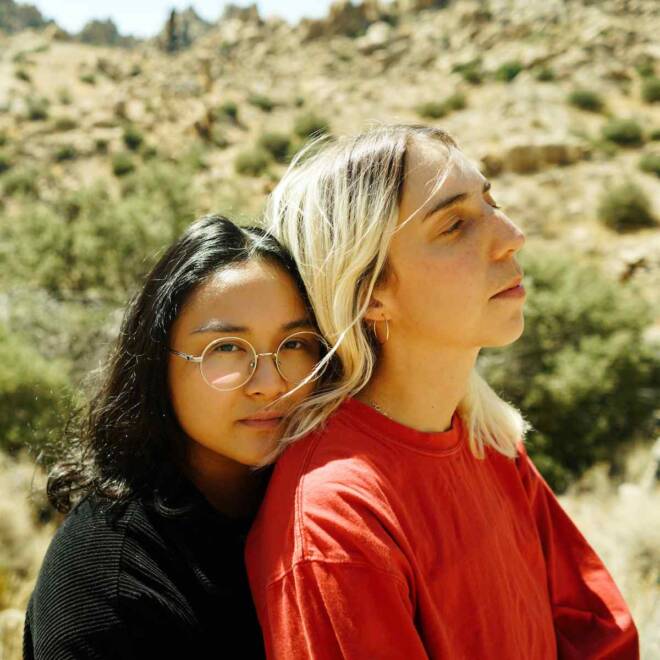 Routine - Numb Enough
---
On the edge of uncertainty, propped by a slew of disappointment, Chastity Belt's Annie Truscott and Jay Som's Melina Duterte cling to one another in their latest musical collaboration as Routine. After the wracking letdown of cancelling tour during the rise of the COVID-19 pandemic, the duo spent a month of writing and recording in Joshua Tree—leading to their debut EP, And Other Things. Infused with this desert essence and leeway into catharsis, "Numb Enough" is one of five sonic vignettes offered on the EP. The misty vocals traipse along shaded strings of guitar, in a crestfallen deliverance of one's frustration toward a cold and detached partner. Despite the despondency, there is an element of self-assurance in the lyrics: "I'm not here to entertain you / I'm not your play doll." The track further rises out into a sturdy fizz of guitar, clearing away into daybreak. It is a signal of renewal, culled from disappointment, that can inspire all to find release in turbulent times. Photo by Eleanor Petry.
—
Katya Myasnikova
on December 3, 2020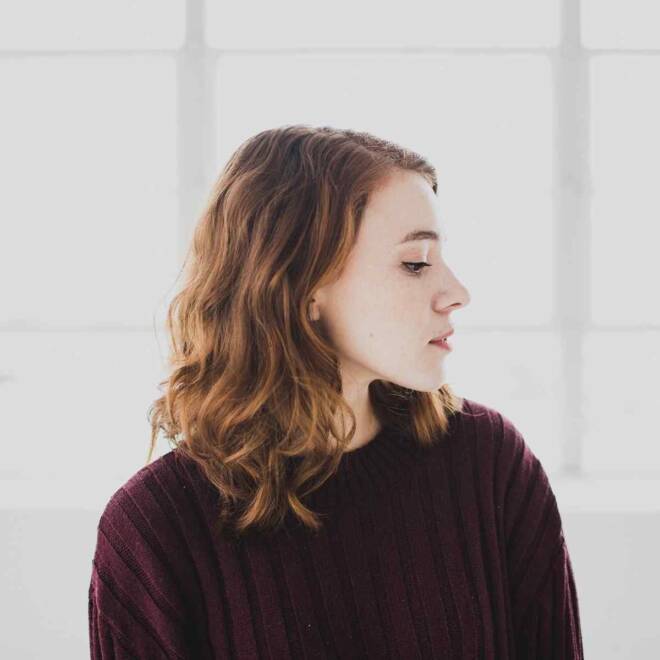 girlhouse - ugly xmas sweater party
---
Leading in with immediately captivating vocals and an energetic drop-in of electric guitar, girlhouse documents the realization of a relationship conflict during what many call the most wonderful time of the year. This track explores the concept of dressing things up and becoming convinced that they can work when in reality we are so capable of creating mirages of beautiful love. Lauren Luiz conveys this sentiment through lyrics like "All of our lies are covered in tinsel now." "Ugly xmas sweater party" is the type of song that delivers warmth and goodness through its sound, even when the message is acute and empathetic to reconciling with the recognition that being with someone was not, in full, what they seemed. Photo by Anna Lee.
—
Laney Esper
on December 2, 2020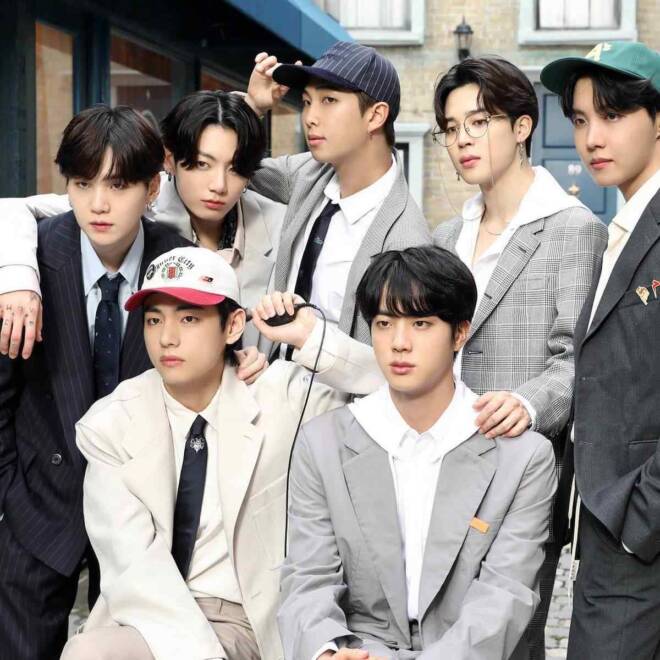 BTS - Life Goes On
---
At the end of a year that's drained us in every sense, BTS' "Life Goes On" is a song that feels like coming home. While the alternative hip hop and folk-leaning production are more restrained than the vibrant sound for which they're known, it brings just the kind of comfort we've been afraid to admit we crave. Where August's record-breaking "Dynamite" was a cathartic and welcome distraction, "Life Goes On" circles back to the very fears we've eluded, an invitation to simply exist without the pressure to present as though we have it all together. We don't, and they don't claim to, either; that sincerity is what creates a safe space to feel as deeply as we need.
"Life Goes On" became the first foreign language song to debut at #1 on Billboard's Hot 100, but supporting BTS isn't about the records or numbers for me; I could wax poetic for ages on what their success means to me on as someone who grew up feeling "othered," with no frame of reference for faces in pop culture who looked like me, who openly spoke an Asian language but didn't get dirty looks at the grocery store like my family did. Their success comes from their ability to unify, with an earnestness and grace that transcends the boundary of language. It's a kind reminder that "like an echo in the forest," our dark moments will eventually make way for something brighter ahead. Until then, "Life Goes On" is a hand to hold on the way. 
—
Ysabella Monton
on December 2, 2020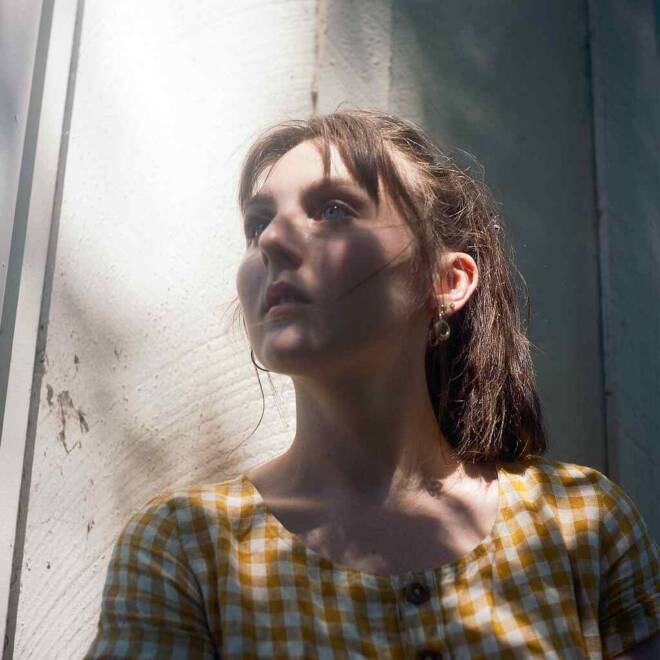 Darci Phenix - Hospitality
---
"Hospitality," the latest single from singer-songwriter Darci Phenix, is an endearing and honest take on the highs and lows of growing up. Galloping drums and lazy guitars line the track as Phenix's delicate yet confident voice carries listeners through a series of youthful hijinks. The Portland-based artist sprinkles dark humor and charming stories throughout the track to paint a tragic yet hopeful picture of adolescence. "I guess it only makes sense / that fucked up people make fucked up friends," Phenix passively remarks. If the first half of the track holds a more bleak feeling, the second half is much more optimistic as triumphant horns fade-in, as if to announce better times ahead.
—
Jonah Minnihan
on December 2, 2020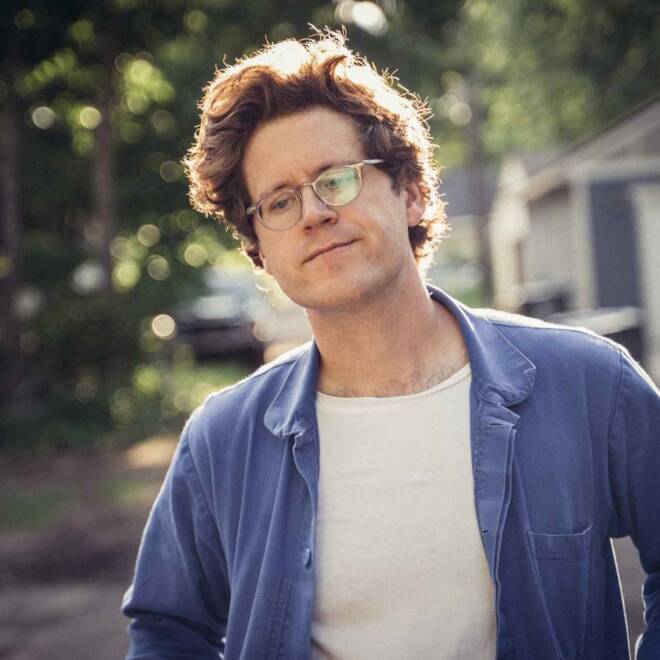 J.E. Sunde - Risk
---
"Risk" is an exploration of the desire for tenderness and connection awake in the hearth of each person, and the courageous recognition that while the fear of being hurt will always be there, the only way to get closer to the possibility of basking in the richness of love is to take the risk. J.E. Sunde's new album 9 Songs About Love features many different facets of love; and "Risk" depicts an honest and hopeful representation of the feeling that a particular love could be really wonderful, tied to the very real fear of the requirement of vulnerability for intimacy to exist. This track feels hopeful, instrumentally—sanguine with its touches of brass and sustained cheery guitar. Throughout much of "Risk," it seems like Sunde is considering whether or not to be headstrong, but by the end, he makes it clear, "Love's a risk that's worth the risk." Photo by Adam Wheeler.
—
Laney Esper
on December 1, 2020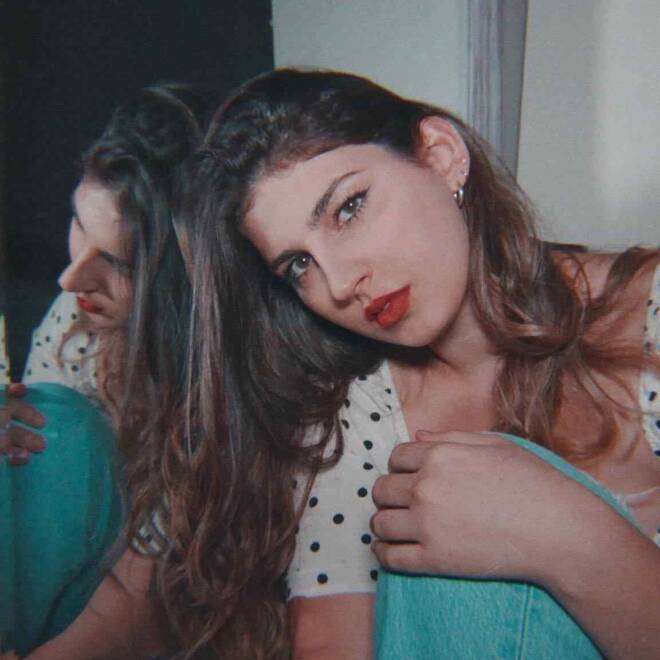 Rachel Bochner - Pick Me Up
---
Rachel Bochner's latest single, "Pick Me Up," details how toxic love can be when we use its addictive powers to fill a glaring void in our own lives, to distract us from our loneliness. Bochner is NYC-based and you can hear the city's influence in her sound; the cyclical and mesmerizing electric riff and steady drums frame its view like a yellowing Polaroid frame—the driving bass like the hum of taxis and traffic. Whether it's in NYC or elsewhere, most of us have endured the lyrical story that Bochner is narrating. Imagine yourself wandering the city on an early winter evening; it's already dark by the time you walk alone to the subway, passing and peering into warm, golden windows where you see friends having dinner and two lovers on a date. You look down at your phone—no messages—and hasten your speed to dissolve once again into the darkness, obscured only by neon "open" signs on bodegas' doors and red traffic lights reflecting in the puddles on the ground. It's here that loneliness bites even harder than the cold air, as the world seemingly spins magnificently around us for everyone else yet we wander home with no plans, no purpose. The only thing that shatters this sinking melancholy: your phone lights up and it's the person who's made a mosaic of your heart, despite you denying with each new crack in the glass that you'll never let them do it again. The pull of better judgement loses out to having company for the sake of it—for the promise of whatever small adventure awaits with them as opposed to your empty apartment, and you give in ("I know it isn't good for me / But whеn I'm down / And need a pick me up / Can you pick me up"). "Pick Me Up" is the tonic for this ennui, like a note from a friend telling us that we can do better, and that when you're in a sparkling, skyscraped city, loneliness is often just a mirage. Bochner's full EP, 2AM, is out in January.
—
Heddy Edwards
on December 1, 2020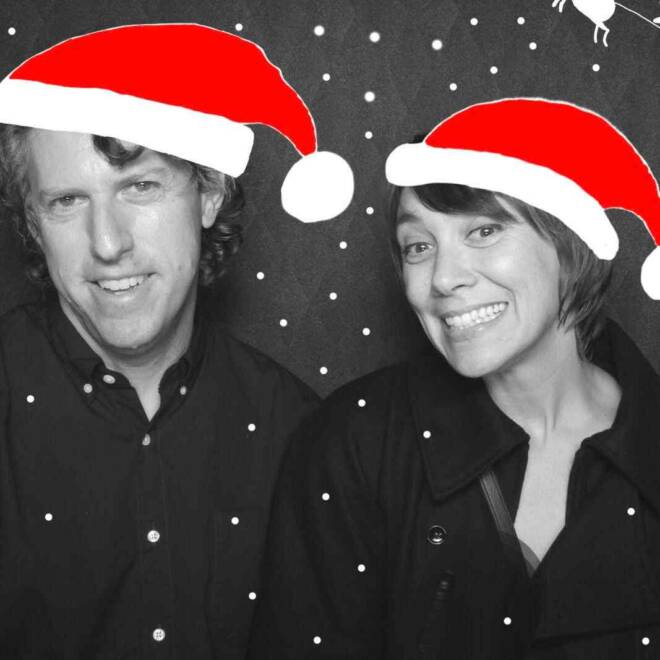 the bird and the bee - You and I At Christmas Time
---
The beauty of a tune with a timeless feel allows us to embrace its appeal at all times. This concept becomes a bit tricky when applied to a holiday tune, of course, but if there was ever a holiday tune recorded with the intention of removing the so-called "timestamp" surrounding its relevance within the calendar year, it would be the bird and the bee's 2020 Christmas single, "You And I At Christmas Time." The new gift from the Los Angeles duo instantly blends the warm familiarity of a song discovered in a bustling coffee shop with that of a holiday song that instantly grabs your attention. Inara George's luscious and breezy vocals couple with partner Greg Kurstin's instrumentation to create the perfect middle ground for the song to flourish; the catchiness of the piano and drum machine combination drives the song forward stylistically while also allowing a sense of time suspicion where the listener briefly forgets they're listening to a track for the holidays.
However, George's beautiful vocals and delivery, where love and peace are both evident, reminds us there's absolutely nothing wrong with listening to a holiday track or having a song to return to year after year. It's easy to tell the duo felt the holiday cheer while recording the song. Whether intentional or not, "You And I At Christmas Time" captures the romance of the holidays, with the perfect dosage of catchiness to evoke a beloved Gap holiday commercial from the 1990s—puffy jackets not included. "You And I At Christmas Time" can be found on the duo's new Christmas album, Put Up The Lights, available from No Expectations/Release Me Records.
—
Taylor Hodgkins
on December 1, 2020