Buzzing Daily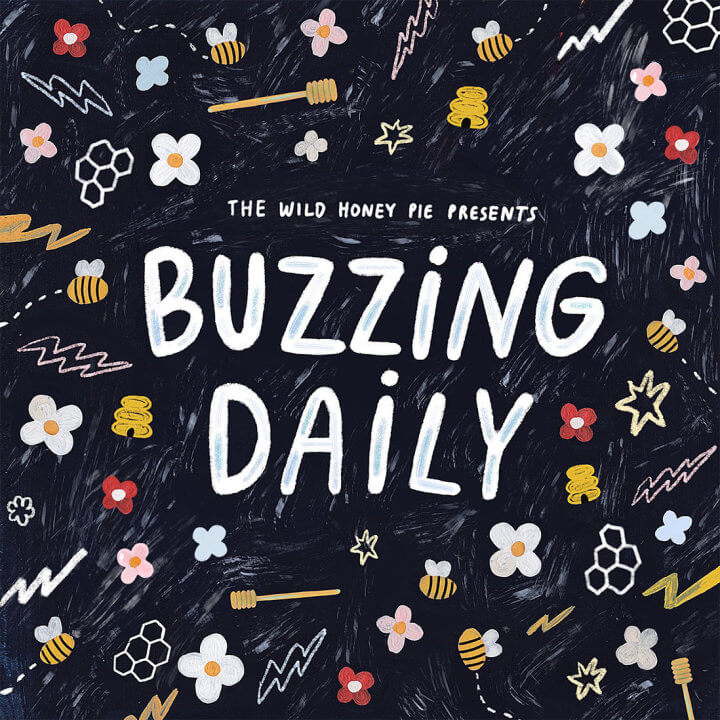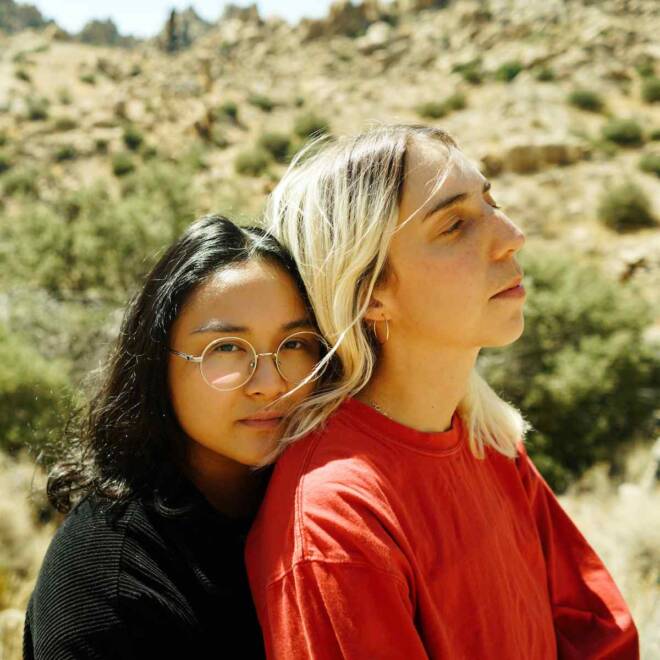 Routine - Numb Enough
---
On the edge of uncertainty, propped by a slew of disappointment, Chastity Belt's Annie Truscott and Jay Som's Melina Duterte cling to one another in their latest musical collaboration as Routine. After the wracking letdown of cancelling tour during the rise of the COVID-19 pandemic, the duo spent a month of writing and recording in Joshua Tree—leading to their debut EP, And Other Things. Infused with this desert essence and leeway into catharsis, "Numb Enough" is one of five sonic vignettes offered on the EP. The misty vocals traipse along shaded strings of guitar, in a crestfallen deliverance of one's frustration toward a cold and detached partner. Despite the despondency, there is an element of self-assurance in the lyrics: "I'm not here to entertain you / I'm not your play doll." The track further rises out into a sturdy fizz of guitar, clearing away into daybreak. It is a signal of renewal, culled from disappointment, that can inspire all to find release in turbulent times. Photo by Eleanor Petry.
—
Katya Myasnikova
on December 3, 2020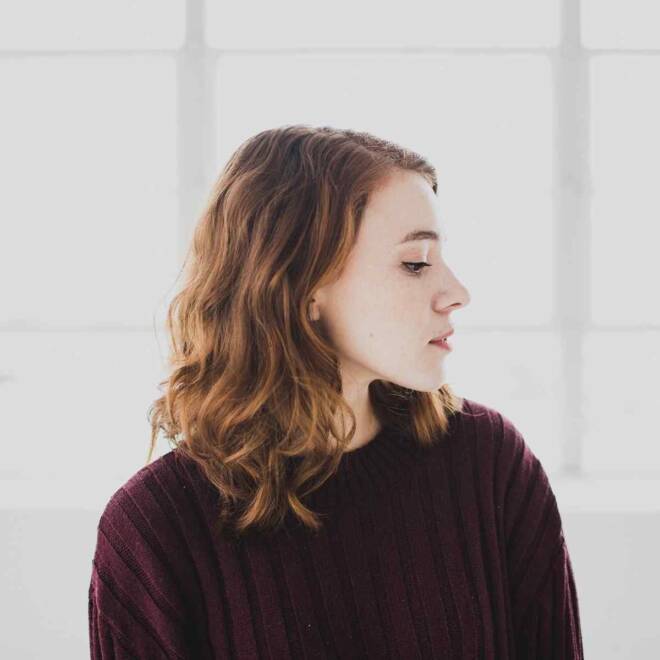 girlhouse - ugly xmas sweater party
---
Leading in with immediately captivating vocals and an energetic drop-in of electric guitar, girlhouse documents the realization of a relationship conflict during what many call the most wonderful time of the year. This track explores the concept of dressing things up and becoming convinced that they can work when in reality we are so capable of creating mirages of beautiful love. Lauren Luiz conveys this sentiment through lyrics like "All of our lies are covered in tinsel now." "Ugly xmas sweater party" is the type of song that delivers warmth and goodness through its sound, even when the message is acute and empathetic to reconciling with the recognition that being with someone was not, in full, what they seemed. Photo by Anna Lee.
—
Laney Esper
on December 2, 2020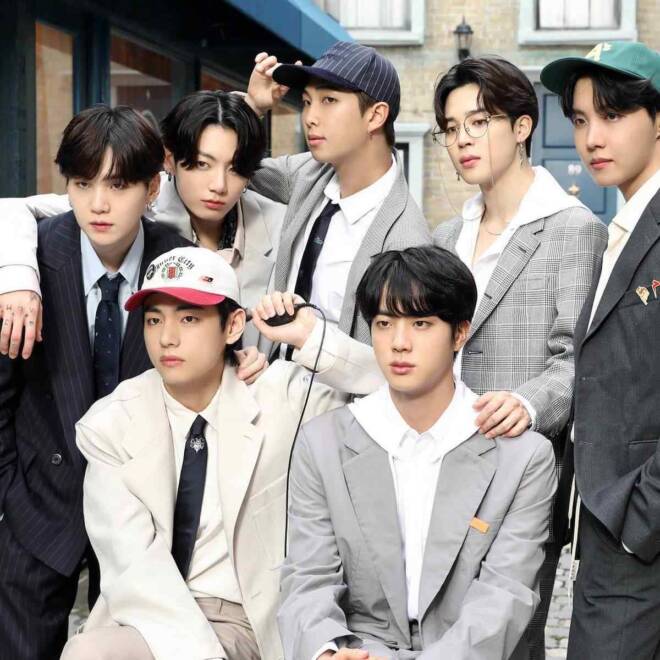 BTS - Life Goes On
---
At the end of a year that's drained us in every sense, BTS' "Life Goes On" is a song that feels like coming home. While the alternative hip hop and folk-leaning production are more restrained than the vibrant sound for which they're known, it brings just the kind of comfort we've been afraid to admit we crave. Where August's record-breaking "Dynamite" was a cathartic and welcome distraction, "Life Goes On" circles back to the very fears we've eluded, an invitation to simply exist without the pressure to present as though we have it all together. We don't, and they don't claim to, either; that sincerity is what creates a safe space to feel as deeply as we need.
"Life Goes On" became the first foreign language song to debut at #1 on Billboard's Hot 100, but supporting BTS isn't about the records or numbers for me; I could wax poetic for ages on what their success means to me on as someone who grew up feeling "othered," with no frame of reference for faces in pop culture who looked like me, who openly spoke an Asian language but didn't get dirty looks at the grocery store like my family did. Their success comes from their ability to unify, with an earnestness and grace that transcends the boundary of language. It's a kind reminder that "like an echo in the forest," our dark moments will eventually make way for something brighter ahead. Until then, "Life Goes On" is a hand to hold on the way. 
—
Ysabella Monton
on December 2, 2020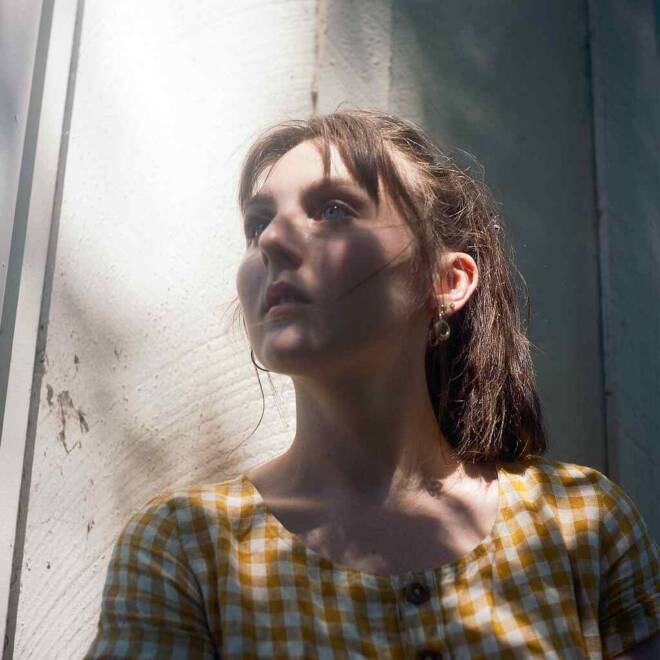 Darci Phenix - Hospitality
---
"Hospitality," the latest single from singer-songwriter Darci Phenix, is an endearing and honest take on the highs and lows of growing up. Galloping drums and lazy guitars line the track as Phenix's delicate yet confident voice carries listeners through a series of youthful hijinks. The Portland-based artist sprinkles dark humor and charming stories throughout the track to paint a tragic yet hopeful picture of adolescence. "I guess it only makes sense / that fucked up people make fucked up friends," Phenix passively remarks. If the first half of the track holds a more bleak feeling, the second half is much more optimistic as triumphant horns fade-in, as if to announce better times ahead.
—
Jonah Minnihan
on December 2, 2020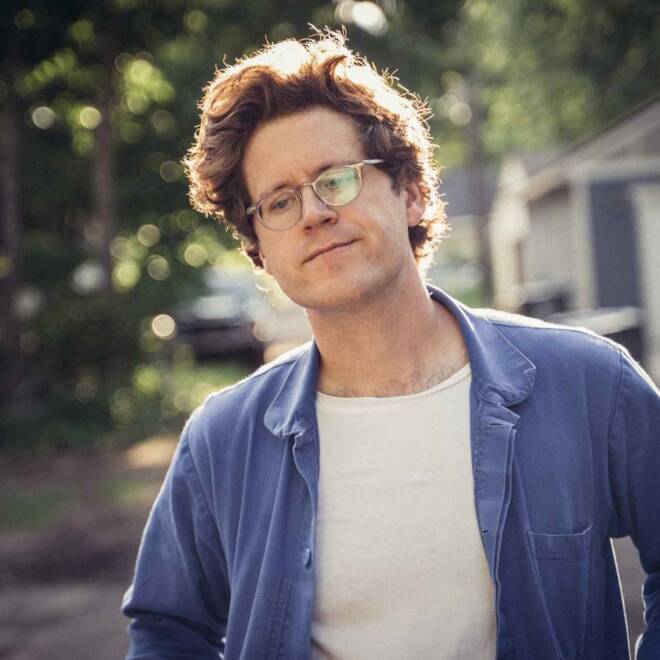 J.E. Sunde - Risk
---
"Risk" is an exploration of the desire for tenderness and connection awake in the hearth of each person, and the courageous recognition that while the fear of being hurt will always be there, the only way to get closer to the possibility of basking in the richness of love is to take the risk. J.E. Sunde's new album 9 Songs About Love features many different facets of love; and "Risk" depicts an honest and hopeful representation of the feeling that a particular love could be really wonderful, tied to the very real fear of the requirement of vulnerability for intimacy to exist. This track feels hopeful, instrumentally—sanguine with its touches of brass and sustained cheery guitar. Throughout much of "Risk," it seems like Sunde is considering whether or not to be headstrong, but by the end, he makes it clear, "Love's a risk that's worth the risk." Photo by Adam Wheeler.
—
Laney Esper
on December 1, 2020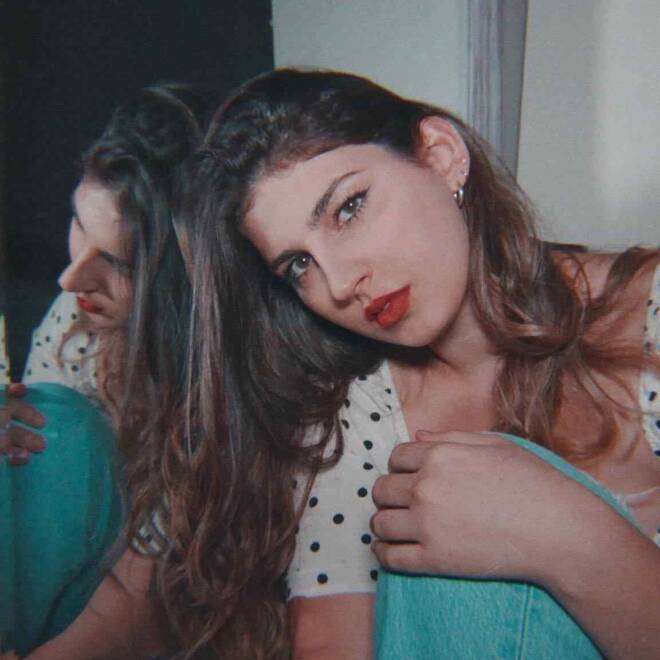 Rachel Bochner - Pick Me Up
---
Rachel Bochner's latest single, "Pick Me Up," details how toxic love can be when we use its addictive powers to fill a glaring void in our own lives, to distract us from our loneliness. Bochner is NYC-based and you can hear the city's influence in her sound; the cyclical and mesmerizing electric riff and steady drums frame its view like a yellowing Polaroid frame—the driving bass like the hum of taxis and traffic. Whether it's in NYC or elsewhere, most of us have endured the lyrical story that Bochner is narrating. Imagine yourself wandering the city on an early winter evening; it's already dark by the time you walk alone to the subway, passing and peering into warm, golden windows where you see friends having dinner and two lovers on a date. You look down at your phone—no messages—and hasten your speed to dissolve once again into the darkness, obscured only by neon "open" signs on bodegas' doors and red traffic lights reflecting in the puddles on the ground. It's here that loneliness bites even harder than the cold air, as the world seemingly spins magnificently around us for everyone else yet we wander home with no plans, no purpose. The only thing that shatters this sinking melancholy: your phone lights up and it's the person who's made a mosaic of your heart, despite you denying with each new crack in the glass that you'll never let them do it again. The pull of better judgement loses out to having company for the sake of it—for the promise of whatever small adventure awaits with them as opposed to your empty apartment, and you give in ("I know it isn't good for me / But whеn I'm down / And need a pick me up / Can you pick me up"). "Pick Me Up" is the tonic for this ennui, like a note from a friend telling us that we can do better, and that when you're in a sparkling, skyscraped city, loneliness is often just a mirage. Bochner's full EP, 2AM, is out in January.
—
Heddy Edwards
on December 1, 2020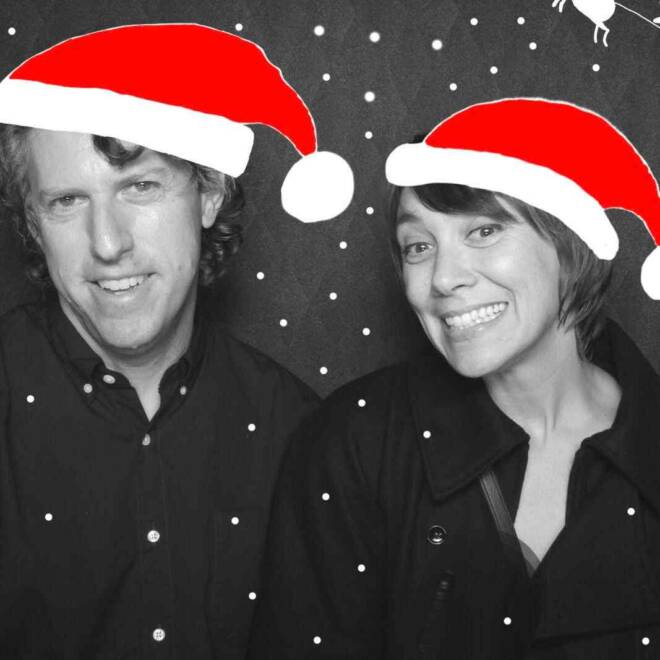 the bird and the bee - You and I At Christmas Time
---
The beauty of a tune with a timeless feel allows us to embrace its appeal at all times. This concept becomes a bit tricky when applied to a holiday tune, of course, but if there was ever a holiday tune recorded with the intention of removing the so-called "timestamp" surrounding its relevance within the calendar year, it would be the bird and the bee's 2020 Christmas single, "You And I At Christmas Time." The new gift from the Los Angeles duo instantly blends the warm familiarity of a song discovered in a bustling coffee shop with that of a holiday song that instantly grabs your attention. Inara George's luscious and breezy vocals couple with partner Greg Kurstin's instrumentation to create the perfect middle ground for the song to flourish; the catchiness of the piano and drum machine combination drives the song forward stylistically while also allowing a sense of time suspicion where the listener briefly forgets they're listening to a track for the holidays.
However, George's beautiful vocals and delivery, where love and peace are both evident, reminds us there's absolutely nothing wrong with listening to a holiday track or having a song to return to year after year. It's easy to tell the duo felt the holiday cheer while recording the song. Whether intentional or not, "You And I At Christmas Time" captures the romance of the holidays, with the perfect dosage of catchiness to evoke a beloved Gap holiday commercial from the 1990s—puffy jackets not included. "You And I At Christmas Time" can be found on the duo's new Christmas album, Put Up The Lights, available from No Expectations/Release Me Records.
—
Taylor Hodgkins
on December 1, 2020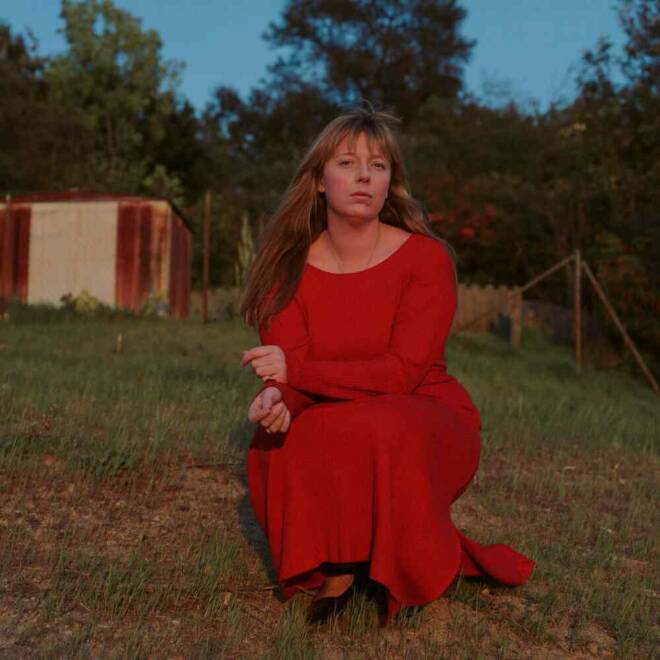 Kacey Johansing - Time Lapse Flower
---
An echoing guitar introduces this number off of Kacey Johansing's latest album release, No Better Time, via Night Bloom Records. "Time Lapse Flower" is a poignant chapter in the album's exploration of love, and like the album as a whole, begs some of love's most mysterious questions. The lyrics begin as Johansing's voice tenderly poses one of them: "What is it about us / makes it hard to leave?" The lyrics go on to call up images of nature's beauty and its mystique, and Johansing's voice seems a force of nature all its own. She has a gift for songwriting and for metaphor, and her vocals, light and airy, complement her words perfectly. With a backdrop of crisp and measured layered guitars and slow building percussion, "Time Lapse Flower" evokes the gentle, graceful, slow and steady but well-worthwhile progression of a flower's bloom. Photo by Chantal Anderson.
—
Maya Bouvier-Lyons
on November 30, 2020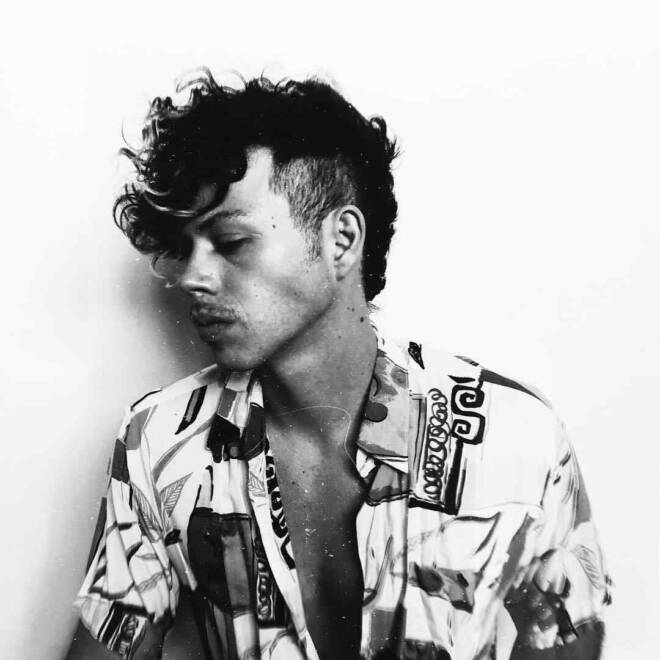 I Know I Know - Talk
---
I Know I Know said, "You know what 2020 needs? A good ol' 2014-style breakup banger," and then delivered exactly that with their latest single, "Talk." It's got an infectious syncopated pulse that tugs your body out to the dance floor. True, that dance floor is your room with a Bluetooth speaker hopping across your desk, but it doesn't matter. Coiled tight, under stress, it was only a matter of time until you exploded somehow. The intense kick drum shakes apart any thoughts, leaving only feelings in their place—and feelings, you can deal with. Feelings, you can drown. They don't stand a chance against the electronic effects and noise. Melting into movement for yourself and absolutely no one else feels cathartic, in a rabidly selfish way. The moment is yours, and you refuse to share it. You are wrapped in yourself completely, and it feels good. Once you lose your breath, there's just enough space cleared in your brain to think about someone else. You consider yourself in context, exploring your actions from multiple perspectives. Yours. Theirs. Not all the angles are pretty, but they're not all ugly either. It might be too little too late, but you finally got there. That should count for something, you think, even if it doesn't. "Talk" ends with an unspoken question dangling off the edge of the track. It's an eternal question, as terrifying as judgement day: "If I call you, will you answer?"
—
Allison Hill
on November 30, 2020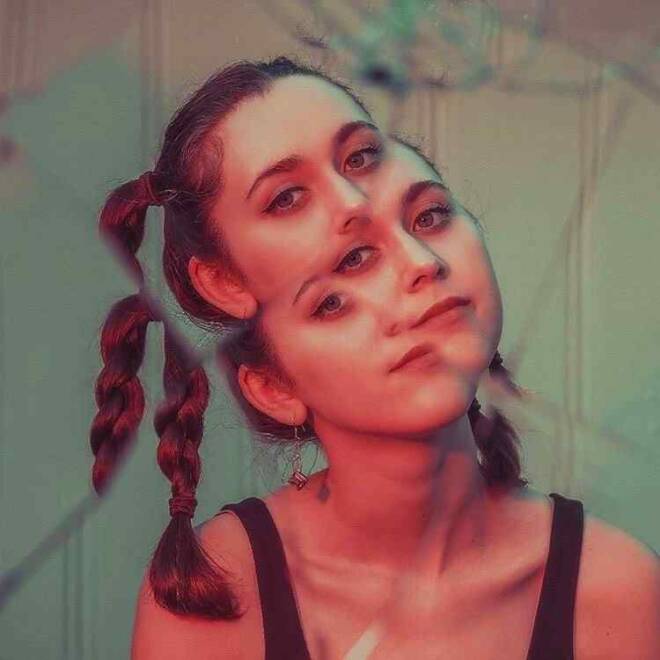 Em Beihold - Painful Truth
---
Em Beihold dances on the line between wrong and right in her new dark-pop single, "Painful Truth." Her vocal dexterity bounces between wispy falsetto and full voice, while the production around her alternates from a booming bass line to minimalistic accompaniment. All at once, listeners can feel the depth of addiction paired with contrasting overtones of lust and desire — the feeling of "need" that transcends all consequences. Em Beihold frequently showcases her talents on TikTok, with breathtaking acoustic cover songs. The thoughtful production quality of "Painful Truth" speaks to Beihold's artistic integrity. Her voice resonates in this song with the same honesty of a live performance or social media cover video, which is not an easy task for most recording artists. Be sure to follow Em Beihold on TikTok, and remain on the lookout for future releases. She is an artist on the rise and can be compared to a young Halsey. Her songwriting is mature beyond her years.
—
Elizabeth Woolf
on November 30, 2020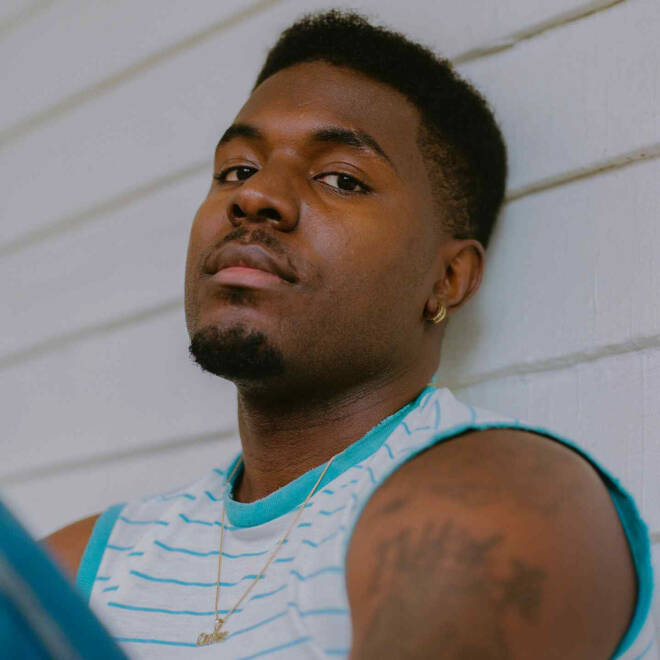 Love Mansuy - Saturday
---
Canadian-born singer Love Mansuy's "Saturday" ushers you in with a laugh for an easy tune that alleviates some pressure, giving you permission to unwind. This gem from side B of his new EP, (món-swee), features a spacey guitar riff in tandem with a melodic bassline for a sound more indie rock-leaning than his previous R&B releases. While Mansuy is New Jersey-bred, "Saturday" calls to mind a weekend afternoon on the deck at my parents' old house in Virginia, a sweet whiskey lemonade, fresh-cut watermelon and a few rounds of Durak with childhood friends. There's something intimate about the nature of Mansuy's carefree tone that's "bringing back a feeling I can taste," evoking nostalgia for things that haven't even happened. While parts of life may be "a ticking time bomb," he invites you to take a seat with your feet hanging out the back of a truck and exist in the moment, even if that moment is simply enjoying "fries and a shake." Photo by Sam Balaban.
—
Ysabella Monton
on November 25, 2020