Buzzing Daily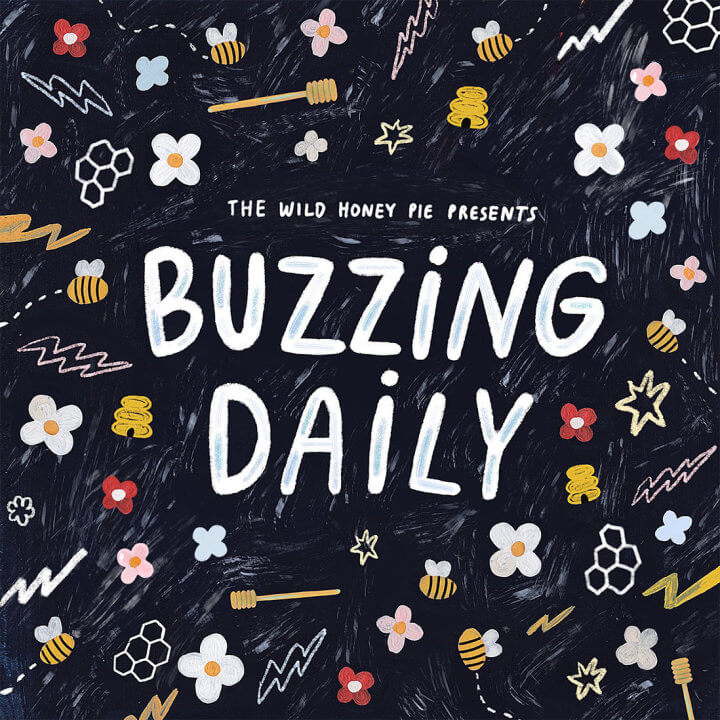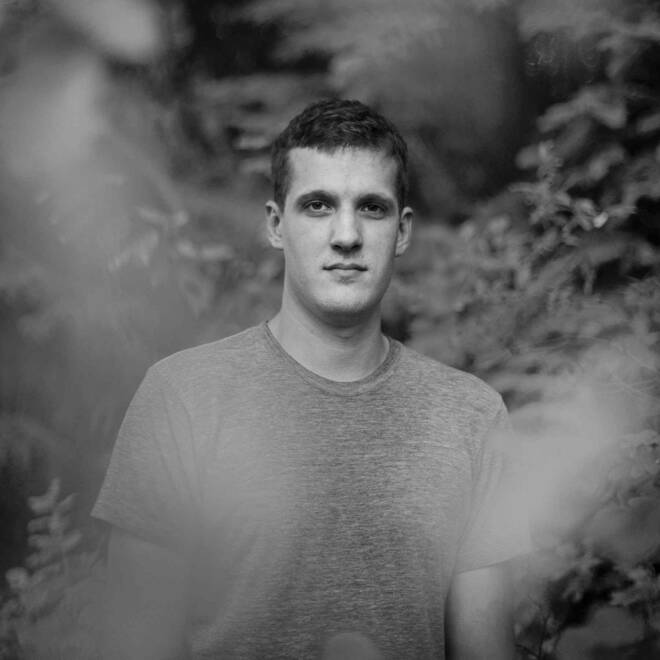 RV Farms - Too Much
---
RV Farms, otherwise known as of Edmonton, Alberta's Daniel English is back with a new single.  After an EP in 2016, RV Farms' has put out two new songs including "Too Much" and "All I Need" released last April. With his music being described as "pop with a secret," "Too Much" revels in this statement. English's hushed and subdued vocals contrast a pop beat and electro riffs, and together piece by piece he creates a sound that is genuinely his own. Within its final minutes a disguise ending gives way to an exciting eruption of sound that invigorates the song as a whole one last time before it finishes. As lyrically English retraces his steps and considers their effect on his present situation, musically we hear a forward-thinking artist not afraid to break outside of the constraints of genres. Fans of The Japanese House and Thomston will appreciate the juxtaposition of heavy and light present in RV Farms music and lyrics. Be sure to be on the lookout for whatever RV Farms does next, we sure will be.
—
Dara Bankole
on January 16, 2019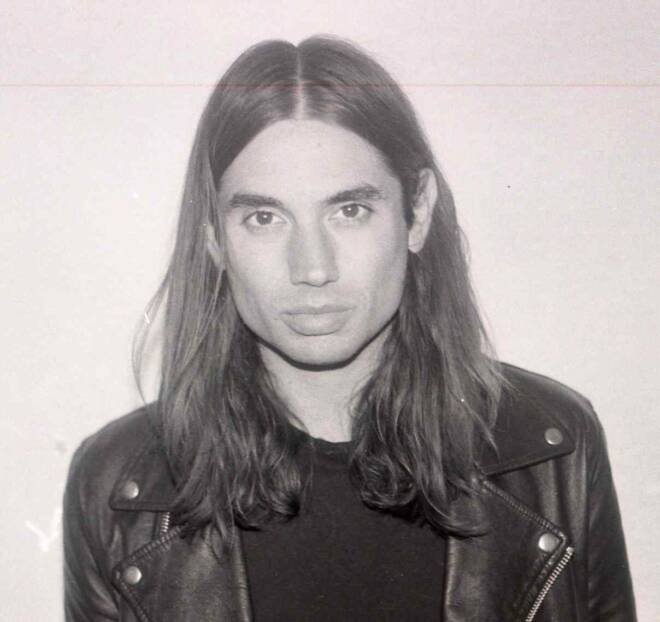 Johnny Gates - Baseball
---
While the title of Johnny Gates's new song may mislead you, this song has less to do about sports and more to do about memories and the people that inhabit them. "It seems like we all have those people in our lives...sometimes you keep them / sometimes you lose them like I lost you." While taking this person to a Yankee game was a memory he'll hold onto, the present exists without them, creating the wistful emotions heard in this song. Having gained popularity from the TV show The Voice, Johnny Gates has come off of the big stage to deliver us music that is raw and emotional. He intentionally uses baseball to tie into his reality and tell us, "I grew up playing baseball, and I remember hearing pretty quickly from my dad, it's not whether you win or lose, it's how you play the game. And I think life is a lot like that. So when writing this song, I wanted to reference my favorite sport, and some specific examples from my life, where, even if I didn't come out with a win, I still have some amazing memories to hang on to." When Gates sings, the soft grit in his voice is a notable feature to the beauty of the song. With just a guitar and a universal feeling, "Baseball" is the kind of swoony, stuck-in-your-feelings kind of  song that doesn't get old.
—
Dara Bankole
on December 6, 2018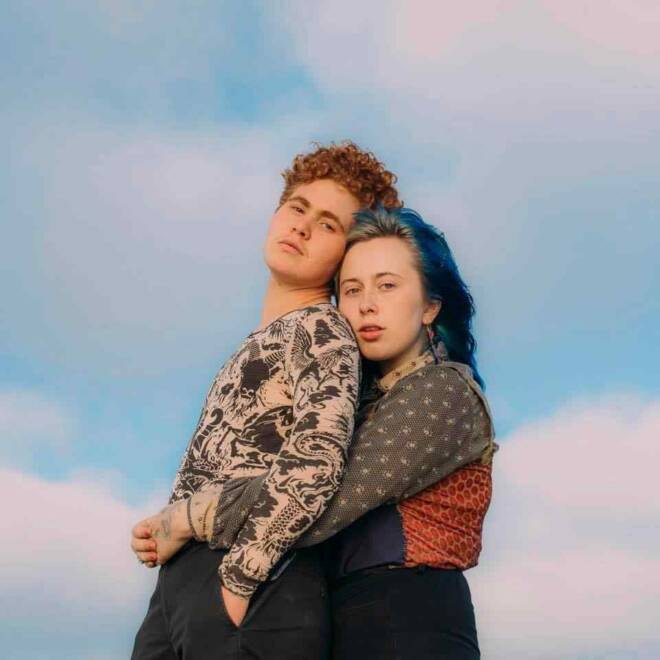 Girlpool - Hire
---
Longtime fans of Girlpool, allow us to reintroduce you to your new favorite indie grunge band. The group's newest single, "Hire," is a rock anthem for the millennial age, and a far cry from the softer songs of past records that gave the group its signature sound, like "123" and "Cut Your Bangs." This sonic maturation comes in the wake of vocalist and guitarist Cleo Tucker's public transition. Now, Tucker's vocals are nearly unrecognizable as they sing an octave lower, adding strength and grit to a group that, until now, has veered toward distinctively smooth vocal melodies. Listen closely to "Hire" and you'll still hear instrumental lines that feel familiar. For example, the song opens with the same muted, messy guitar picking that frequents so much of Girlpool's discography, and it nicely introduces the drums with a catchy mid-tempo beat. "Hire" not only acts as a representative for organic growth in songwriting, but it proves Girlpool are masters of transcending genre.
—
Britnee Meiser
on December 6, 2018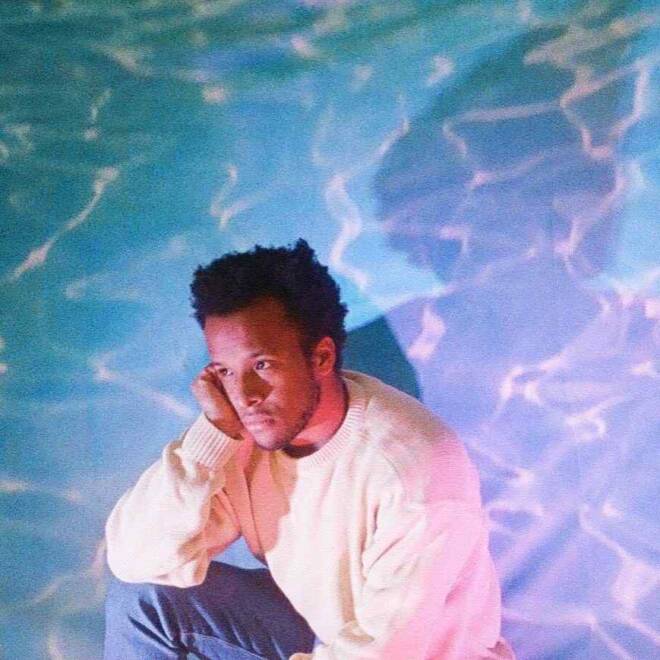 Cautious Clay - Reasons
---
Explosive and dramatic, Cautious Clay's newly released single, "Reasons" breaks out of the box musically and lyrically showing further versatility from the multi-talented artist and producer. Hudson Mohawke lends a hand in the writing along with Tobias Jesso Jr.; Mohawke's boisterous trademark drops making an appearance and add dimension to the track. Strategically placed choirs of echoing backing vocals and abrupt cut-offs juxtaposed against more calming guitar-driven choruses make this song all the more exciting to listen to. "Did it all for the no good reasons" Clay belts, exploring an undeniably human need to do something — even if it makes life more dramatic, interesting or even complicated — for no good reason.  Though short, there's an innate reliability to the song and the drama it invokes, not unlike the drama Clay sings of.
—
Jazzmyne Pearson
on December 5, 2018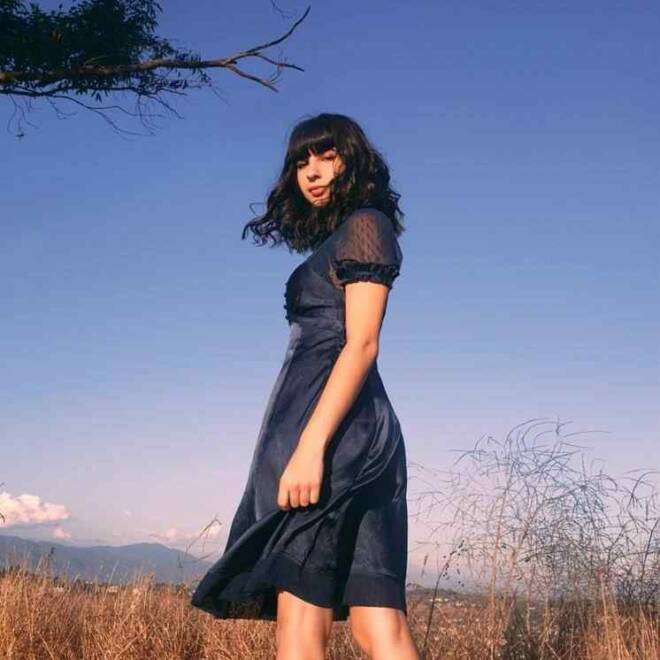 Olivia Grace - Higher Ground
---
Los Angeles alt-pop artist Olivia Grace recently released her latest single "Higher Ground." After a toxic relationship ended Grace sings of the new place she's in mentally. "I wrote Higher Ground about putting myself first. At the time, I kept compromising what I wanted and making myself smaller to lift someone else up. Writing Higher Ground was therapeutic when I decided that I needed to keep moving forward in my life," Graces says. As she sings out her realizations above glitchy electro beats and we've given not only a message that we can fully get behind, but a song to dance to. Whether you can see this song being in a girl-power television series or even on your self-empowerment playlist, the overall concept belongs everywhere and anywhere. As Olivia Grace emerges in a saturated indie-pop music scene, we're confident that with songs like "Higher Ground" she'll soon be a standout. 
—
Dara Bankole
on December 5, 2018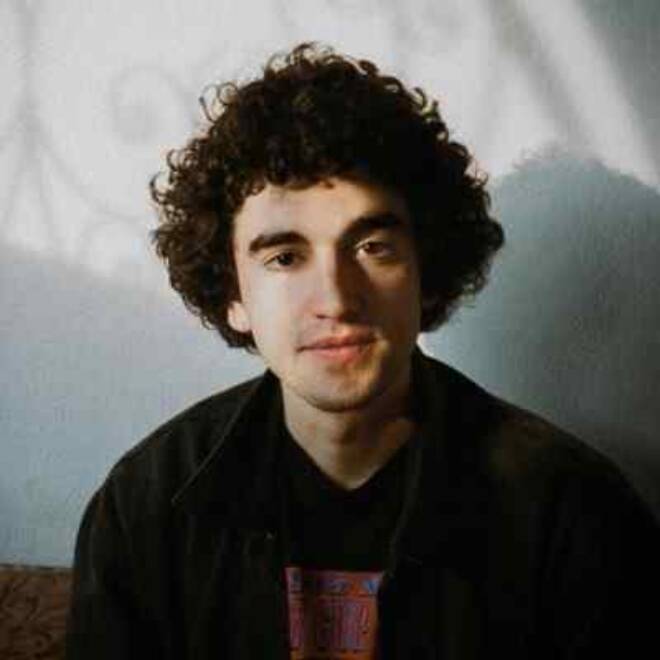 Adam Melchor - Real Estate
---
Jersey native turned Los Angeles migrant, Adam Melchor releases his touching new single "Real Estate" today. With a voice that resembles the renown Ben Gibbard, the there is a softness to his tone and his vocal inflections that translates into a beautiful tranquility in the face of the unknown. Accompanied by a finger-picked acoustic guitar, Melchor's voice ebbs and flows throughout the song and gives way to the lightness of his falsetto. In "Real Estate" we hear someone who's ready to risk it all, but who's aware of what it may cost. Melchor himself says,  "I wrote 'Real Estate' on one of my first drives from New Jersey to California...This song is the personification of moving; moving to a place where you don't what's going to happen, and moving from a place where you don't know how much is going to be there if you come back." A true folk song, "Real Estate" is full of the emotions that come with the uncertainty of saying goodbye, hoping that what's ahead is better and brighter.
—
Dara Bankole
on December 4, 2018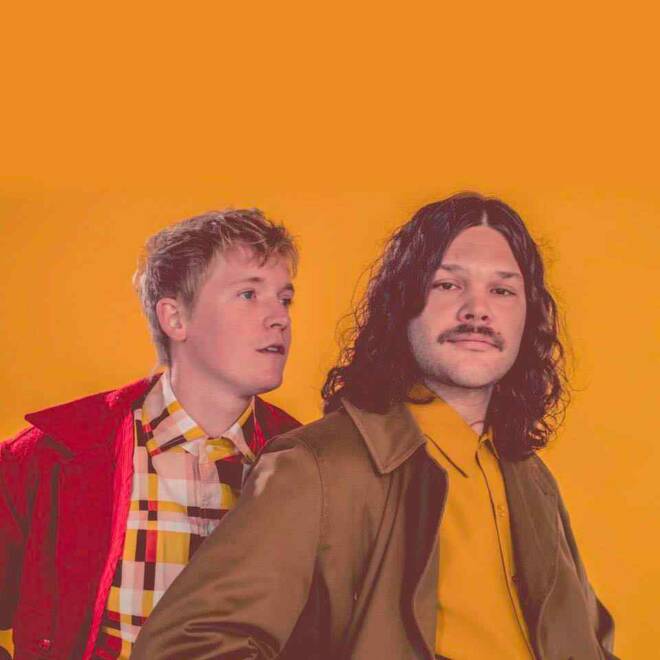 Okey Dokey - When They Get Older
---
With an intro nearly taunting you to start humming Ben E. King's "Stand By Me," Okey Dokey's "When They Get Older" wears its influences proudly. Mixing sounds from the Motown and doo-wop classics of Hitsville, U.S.A. with the hazy leisure of California surfer rock, and finally hitting a little closer to their Nashville home with a hint of Elvis' Graceland croon in the bridge, they pack a whole country's worth of rock-and-roll history into only two-and-a-half minutes. Of course, with Rayland Baxter featuring prominently on vocals, the Nashville sound wins out and the whole crew smiles their way through the complexities of growing up. They rattle off a list of the things they look forward to in old age — a home, a family and the calm sort of love that replaces the horribly exciting kind only after years and years together — but then retract their wishes with a shrug when they realize that "creature comforts" and "picket fences" imply the calm sort of everything that replaces the wonderfully exciting adventures of youth. They want to get older, just maybe not so fast.
—
Daniel Shanker
on December 4, 2018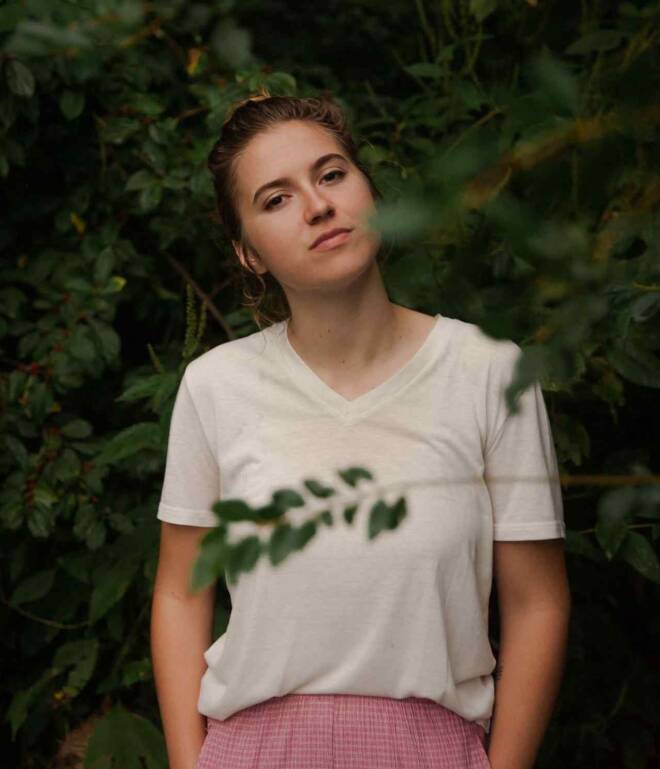 Julianna Zachariou - Subway Song
---
Conor Oberst isn't the only one out there writing soft, devastating love ballads about perfect nights in that city that never sleeps. Julianna Zachariou's "Subway Song" is a tender serenade for those couples who can't keep their eyes open on their long late-night commutes home to Bushwick or Astoria or Jersey City or wherever. But the song is perfect no matter what city you take public transportation in. Mesmerizing and full, it transcends NYC city limits and catches you in transit, feeling romantic and wistful about someone or someplace. The sparse acoustic arrangement serves the clever verses and the delicate chorus: "Sway left, sway right, slow dancing in the middle of the subway." "Subway Song" will leave you feeling giddy and ready for whatever Zachariou has for us next.
—
Jacqueline Zeisloft
on December 3, 2018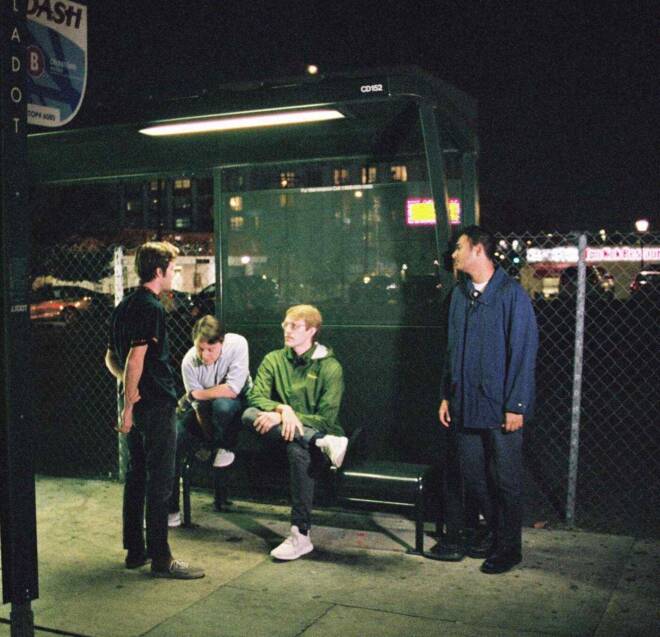 Small Forward - Tearjerker
---
With the ease of Los Angeles in its veins coupled with a twinge of early Death Cab for Cutie sadness, LA's Small Forward new single "Tearjerker" is a stand out. "When you look me in the eyes what will you do?/ When you notice there is nothing to hold onto" frontman Michael Stevenson sings. "Tearjerker" recalls the ending of something that was once significant. Still the sadness, seems more directed to the way things are ending — the awkwardness of small talk and the realization of your part in the dissolution of it all. Then there's the self-reflection, "will there ever be one day that passes by that I will stay the same?" that will attempt to eat away at you. With lo-fi vocals and a mellow surf rock vibe, "Tearjerker" sounds like what happens when emo kids grow up. Still Small Forward shouldn't be put in a box, in past projects they've shown us their psych-pop side along with their folk and Americana influences. Wherever comes next for these guys, we're positive that we'll be on board. 
—
Dara Bankole
on November 30, 2018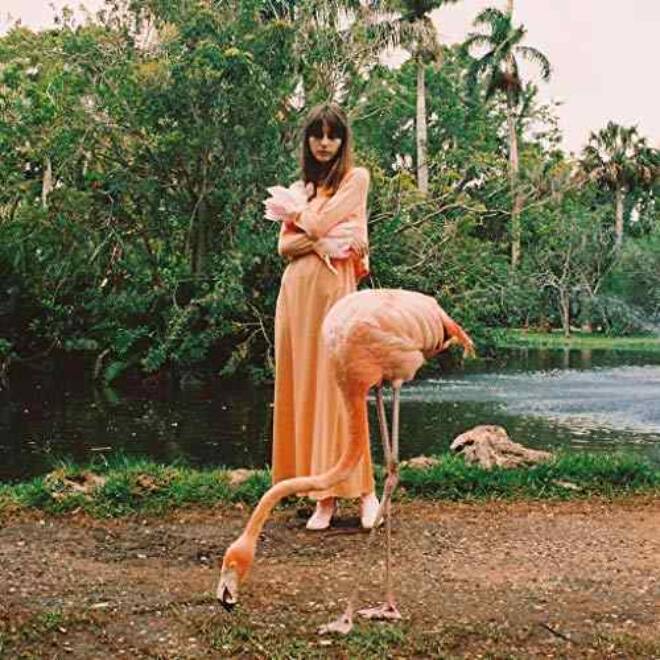 Faye Webster - Kingston
---
Meet Secretly Canadian's latest signing, Faye Webster. Her debut single on the iconic indie label is "Kingston," a lush and romantic ode to new love and Southern summers. Webster was formerly signed to Atlanta's Awful Records, a collective known for rap artists like Playboi Carti. Not afraid to blend genres of folk, hip-hop and R&B, "Kingston" is a dreamy trip. This is reflected in its accompanying music video that looks like it could've been directed by Petra Collins — but it was actually made by the 21 year old herself. Featured on Pitchfork's latest "What's Good" playlist, Webster is definitely one to watch as a burgeoning artist in indie folk. Aside from her musical talents, Webster is also a recognized photographer in her hometown of Atlanta. She's shot hip-hop stars like Offset, Lil Yachty and D.R.A.M., along with an ad campaign for Nike Airmax 97. With an already impressive back catalogue, "Kingston" is the first single of Webster's upcoming sophomore album.
—
Olivia Clark
on November 30, 2018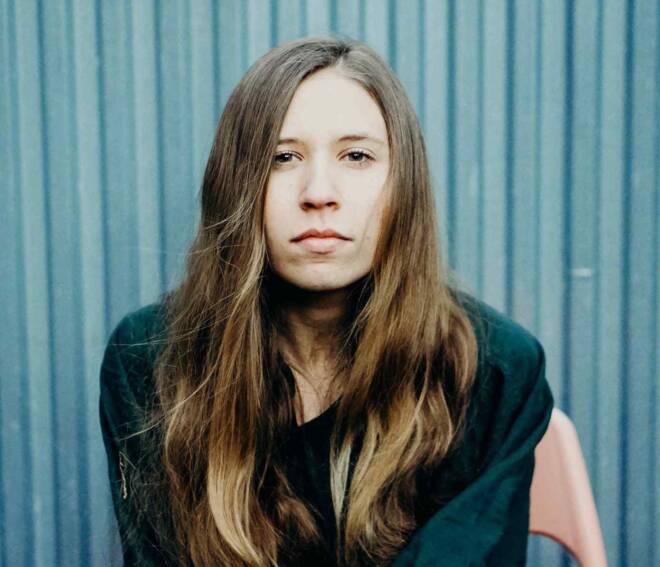 Pearla - Pumpkin
---
With "Pumpkin," Brooklyn's Nicole Rodriguez aka Pearla talks about loss and life changes with a calm in the middle of a troubled sea approach. Written after a season in Tibet that was sparked by the loss of a loved one, "Pumpkin" walks you through the peaceful colorfulness of fall, reminding you that changes are natural and many times, beautiful. The strumming guitar throughout the song takes it back to the original feelings of hopelessness and dizziness that inspired the 22-year-old singer, while the lyrics will remind you that love and hope are always around the corner. "Pumpkin" was released last month along with ballad "Forgive Yourself," that also talks about revelations in the adult life. Pearla is currently working on her debut album that is expected sometime in 2019.
—
Giulia Santana
on November 29, 2018