Buzzing Daily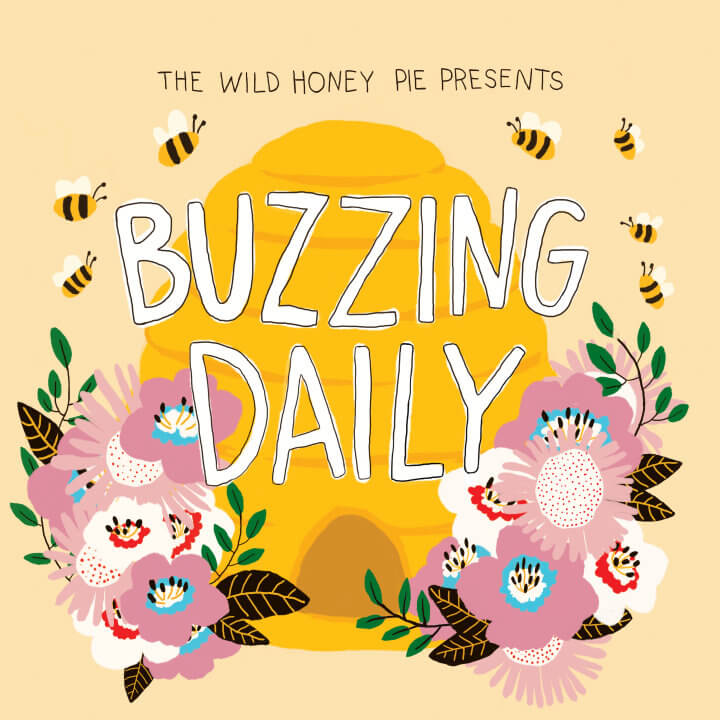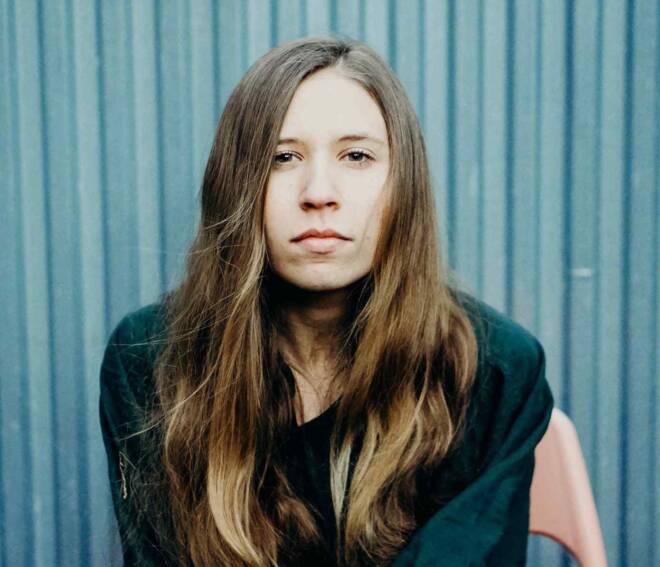 Pearla - Pumpkin
---
With "Pumpkin," Brooklyn's Nicole Rodriguez aka Pearla talks about loss and life changes with a calm in the middle of a troubled sea approach. Written after a season in Tibet that was sparked by the loss of a loved one, "Pumpkin" walks you through the peaceful colorfulness of fall, reminding you that changes are natural and many times, beautiful. The strumming guitar throughout the song takes it back to the original feelings of hopelessness and dizziness that inspired the 22-year-old singer, while the lyrics will remind you that love and hope are always around the corner. "Pumpkin" was released last month along with ballad "Forgive Yourself," that also talks about revelations in the adult life. Pearla is currently working on her debut album that is expected sometime in 2019.
—
Giulia Santana
on November 29, 2018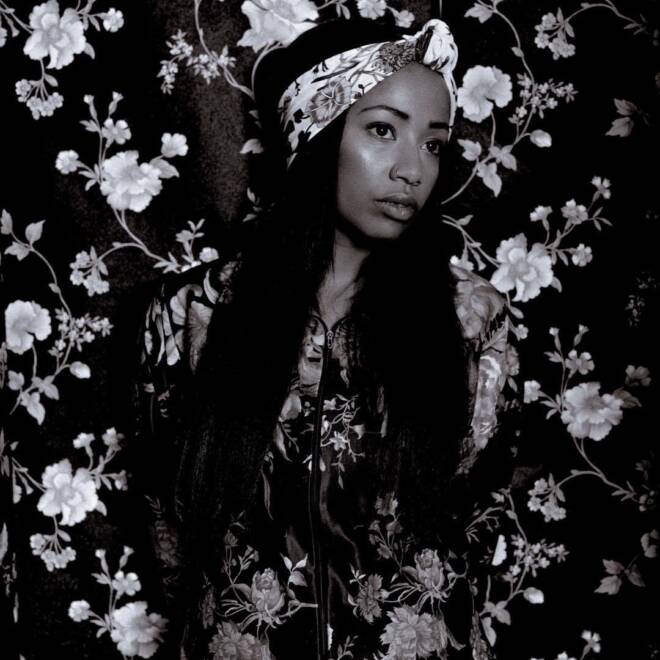 Jennah Bell - Can't Be Too Careful
---
Jennah Bell is a singer-songwriter, a Berklee alum and a mentee of famed songwriter Paul Simon. It is no surprise that only a few years jammed with such a plethora of experience prompted the Bay Area singer to move Los Angeles. With her, she brought her distinctly Bay Area influences, while culling from her variety of mentors. Just seven years ago, Bell released her debut self released EP, which launched her into a music career and lead to her being able to work her way up the ladder of show business. Her latest single, "Can't Be Too Careful," off of her upcoming LP Anchors & Elephants draws from her usual influence, while still pulling her musical style into new directions. The instrumentation is careful and diverse, while still paving the way for Bell's distinctly melodic vocals. Bell is still in the early stages of her musical career, but her future releases will undoubtedly continue to impress.
—
Lucas Nyhus
on November 28, 2018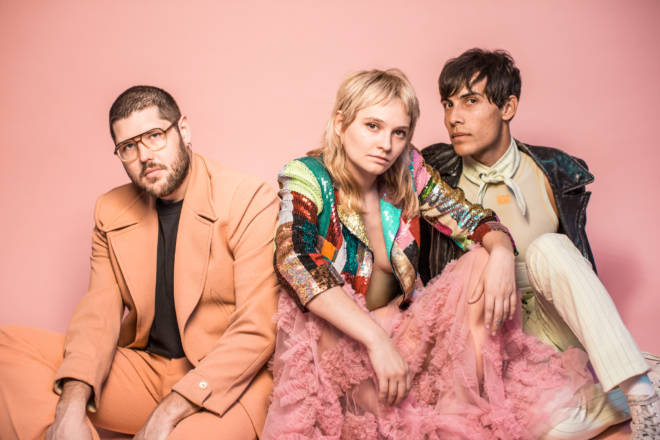 Cherry Glazerr - Daddi
---
Los Angeles' garage-punk hero Clementine Creevy is back with a single from Stuffed and Ready, the fourth album from her band Cherry Glazerr. The full-length record be released February 1 and if the whole album is anything like the single "Daddi" this will be another great album from this astonishing band. Cherry Glazerr has obviously grown from the punk sound of Apocalipstick into a more experimental, but still very grungy sound. Creevy's voice is as powerful as always but in this song it seems to be pleading. Breathily begging to be released from "Daddi's" grip and allowed to make her own choices. The angsty lyrics are met with equally angry drums coming in at the bridge and acting as an engine steadily pushing the song through Creevy's questions and angry protests.
 "Daddi" is a progression through a young woman's unsure mind, to an authoritative strong woman demanding to be treated with the respect that she knows she has earned. Cherry Glazerr is obviously growing as a band and Creevy is clearly growing as an artist. The band's growth means that you should be on the edge of your seat waiting for Stuffed and Ready if you are a fan of Cherry Glazerr or not because they are obviously evolving and maybe they will evolve into something you love. 
—
Kyra Bruce
on November 28, 2018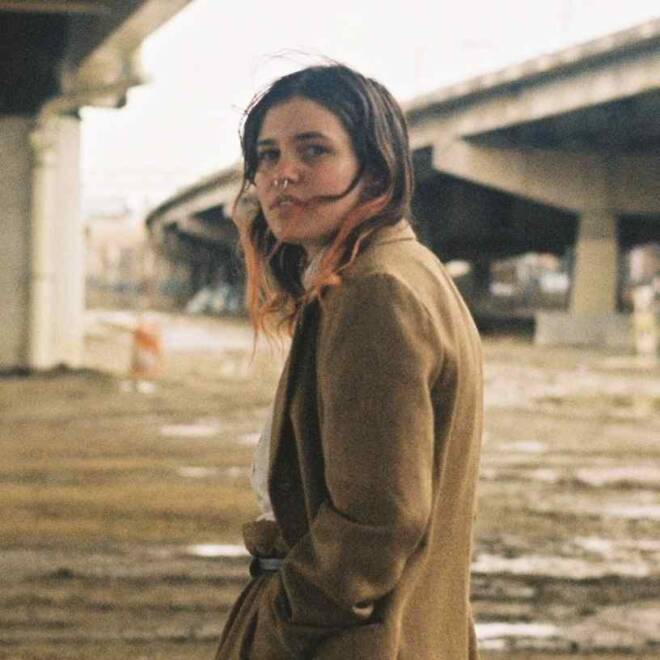 Yowler - Angel
---
Yowler's Maryn Jones has a diverse musical background, so it makes sense that her sophomore album, Black Dog in My Path, is an ode to genre-bending. "Angel" is the first song on the album, and immediately, the grit of the acoustic guitar strums combined with Jones's soft, cool vocals evoke a mood reminiscent of seeing your favorite rock band perform an intimate stripped set. The sound grows as the song progresses, adding electric guitar, a kick drum and backing vocals, but Jones's voice never wavers. Her unique soprano anchors listeners to the melody through relatable lyrics that touch on love and what happens when you lose it, including the lines, "we float around from place to place / like two heavenly bodies." The song eventually culminates into a full rock sound, but because of Jones's vocals, it never loses its introspective feel. "Angel" nicely sets the tone for what's to come on the album.
—
Britnee Meiser
on November 28, 2018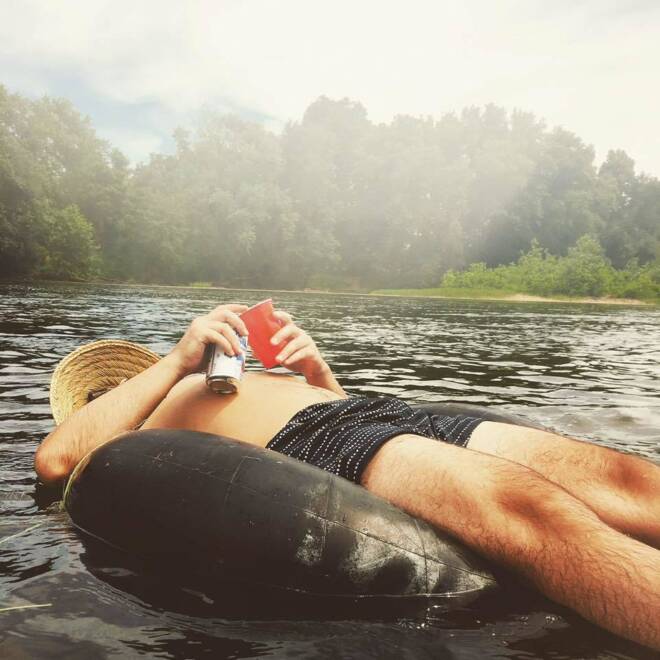 Ladada - Float Away
---
Virginia based surf-rock/new-psych band LADADA premieres their rapturous new song "Float Away" with us today. While the excitement in the song is explicitly heard there is a containment it to that makes it more intentional and less wildly. It's obvious that it's a joy that is tied to a memory or feeling of europhia. Frontman Josiah Schlater tells us, "I wrote this song a while ago when I lived near an inlet that had an old canoe that was begging me to take out with someone. I had this grand idea of bringing a bottle of wine and floating away forever. Eventually this state of bliss was achieved with my now fiancé, in that very inlet, along with plenty of other magical moments when traveling with her overseas." The sound of chimes coupled with the entrancing vocalizations that mark the beginning of the song succeed in mentally taking you to the place where Schlater was when he wrote this song or at least your very own version of it. We're pumped to hear more from  LADADA  andlook forward to the release of their debut record Heaven on the Rocks out Feb. 15 on Gold Robot Record.
—
Dara Bankole
on November 27, 2018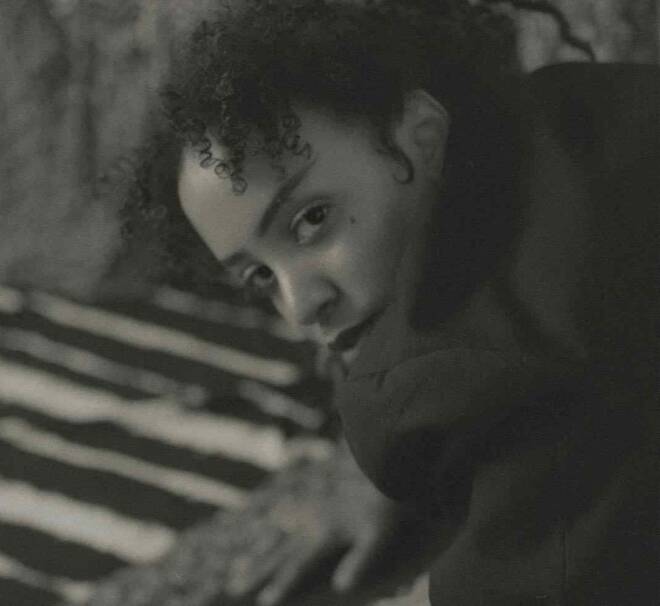 Arima Ederra - Free Again
---
The lulling sweetness that ripples throughout Arima Ederra's newest track, "Free Again" feels like waking up on a beautiful, sunny Sunday after a restless night of bad dreams. The LA-based, Ethiopian singer and multifaceted artist is an expert at re-working tired concepts like fearing the monsters underneath your bed and drawing out new meanings and deeper truths to the most human of struggles. "Free Again" is a triumph in every sense of the word. Instrumentally, the track is cheery and unrestrained while still remaining relatively minimal — never upstaging the focal point, Ederra's phenomenally uplifting voice. The strength of the song's production lies in the effectively soft contrast between the deep bass, skirring drums, and glowy, tender vocals. "Free Again" is an homage to imagination, freedom, and growing up only to figure out the value of carrying that childlike wonder with you wherever you go. 
—
Andrea de Varona
on November 27, 2018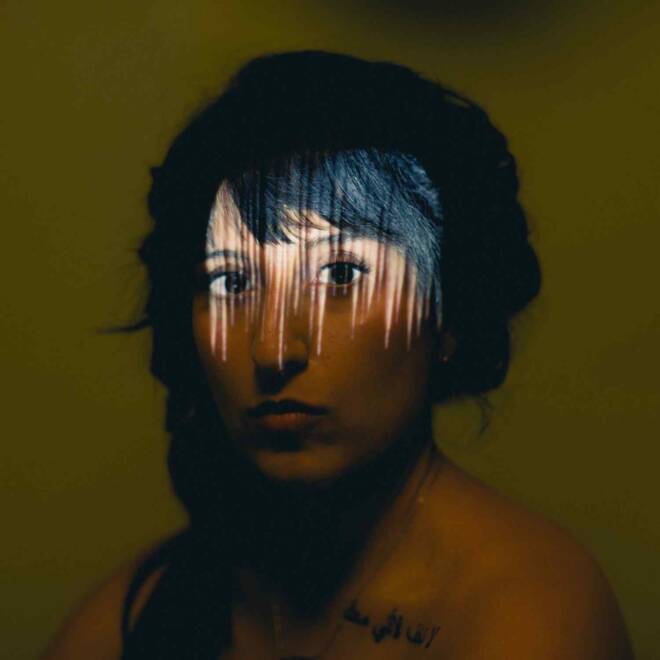 Moda Spira - Divorce
---
Singer-songwriter Latifah Alattas pours out her heart and soul with the MODA SPIRA track "Divorce." The song is a slow, smooth ballad that embodies the feelings of coming to terms with the fact a long term, committed relationship is coming to a close. Alattas heartfeltly sings "I want a divorce. This is now our course" and reminisces over the moment she and her former lover came to the conclusion to end things. With a hypnotic and emotional piano playing in the background she vulnerably sings, "You said it was not love but that was not enough" and "Your face was stoic and cold as my face laid in my palms." The track comes to a close with Alattas singing simple and heart-wrenching vocalizations, almost like crying, as the keys slow down and eventually end on a solemn note.
—
Alessandra Rincon
on November 27, 2018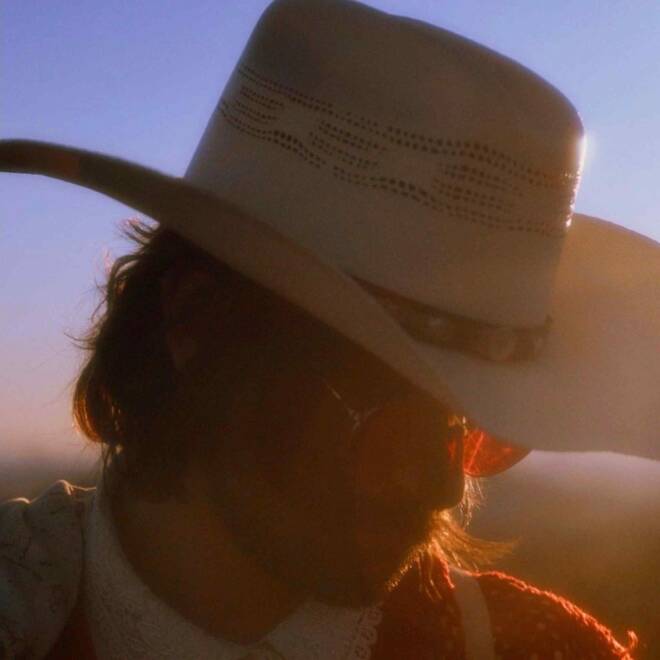 The Undercover Dream Lovers - Right Now
---
Introspective synth-ballad "Right Now" by The Undercover Dream Lovers comes as their newest single. Notes of disco, pop and rock all meld together for a smooth, summery bop. From the synth solo dance break in the middle of the song to the electric guitar riffs and far-out vocals echoing throughout, you can't help but sway to the sound of this track. Love almost lost is the central theme of this song framed around a certain 70s-esque psychedelia. The Undercover Dream Lovers' Matt Koenig echoes the persuasion of someone reluctant to let go or be let go of with his unique vocals singing, "You wanna let me go / "I'm right before you now"/ So find your way back / Right now. The lyrics feel less like a plea to a lost lover, and more like permission granted to the listener to dance to the rhythm of the song itself — something that is not hard to do at all.
—
Jazzmyne Pearson
on November 26, 2018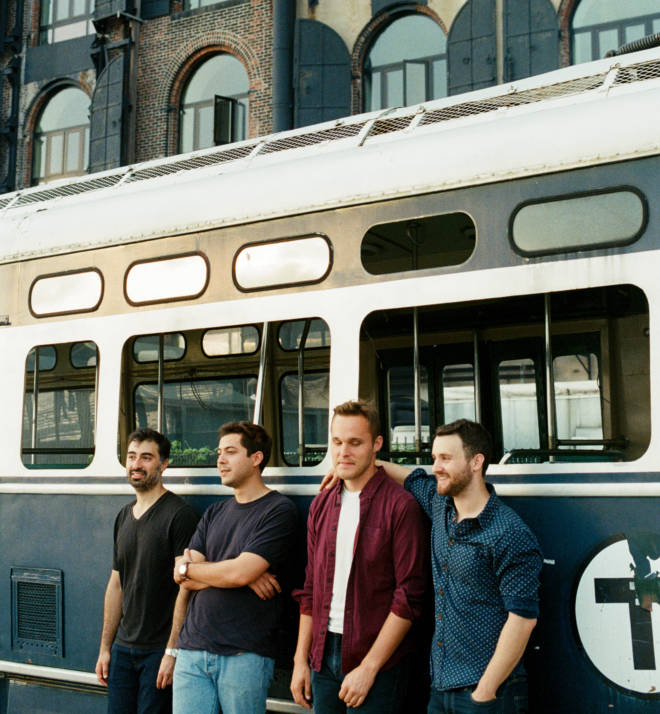 Rookin - If I Didn't Know You By Now
---
Brooklyn-based, Americana band Rookin blend a generous mixture of folk, rock, and soul into their newest single "If I Didn't Know You By Now." Named after a pseudo-mythical Louisiana shark, Rookin, a group of young musicians making music for old souls, have dug up their Americana roots and planted a modern, twist on southern rock. In this track, Rookin softly sings over acoustic guitars and gentle percussions to create a warm sound reminiscent of Joshua Radin. Their tender, atmospheric twang draws listeners in without pushing away those who typically stray away from the country trademark. "If I Didn't Know You By Now" is about understanding someone on such a deep level that words aren't needed to explain their actions. It's a great introduction to the rest of Rookin's debut album, Unionism, out November 30!
—
Shayna Chabrow
on November 26, 2018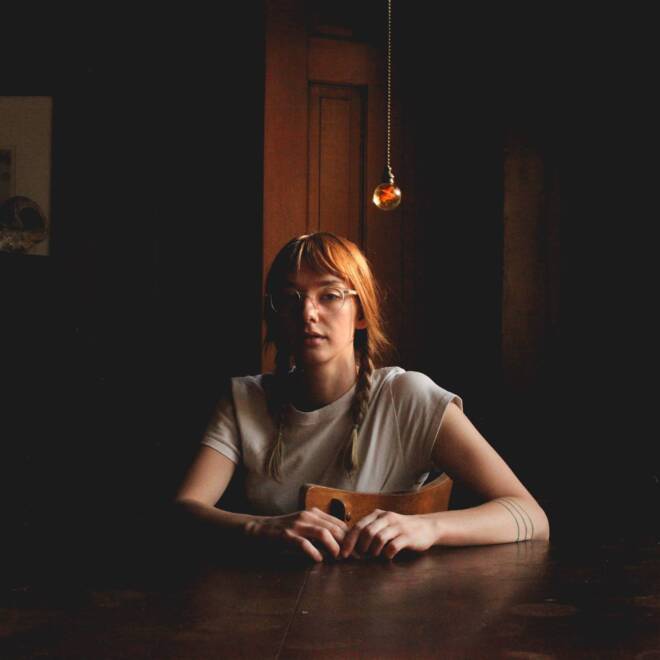 Sister Kit - Someone to Blame
---
Bringing a new life to reverb-washed indie music, Sister Kit, Nashville's mood rock outfit, has developed a guitar attitude that has a distinct amber warmth. On the song, "Someone to Blame," from their debut EP, Slow Recovery, band catalyst Abby Clark crafts a woozy psychedelia that mixes alternative and western-leaning singer/songwriter styles. Her honeyed vocal croon has a wonderful, light twang that brings with it the folk-nostalgia of young Stevie Nicks singing "Landslide." When paired with the no-fuss instrumentation of Robbie Jackson on guitar, Abraham Fongnaly on drums and Parker Van Der Hyde on bass, the four-piece welcomes you into a minimalistic groove that gently grows. Clark builds a narrative that speaks to whoever she's talked with on the phone for hours that it's ok for her to change her mind. She repeats the words, "I owe you nothing," and the song is anchored in that reminder. Despite this fact, sometimes people just need to find someone to blame.  

—
Deanna DiLandro
on November 26, 2018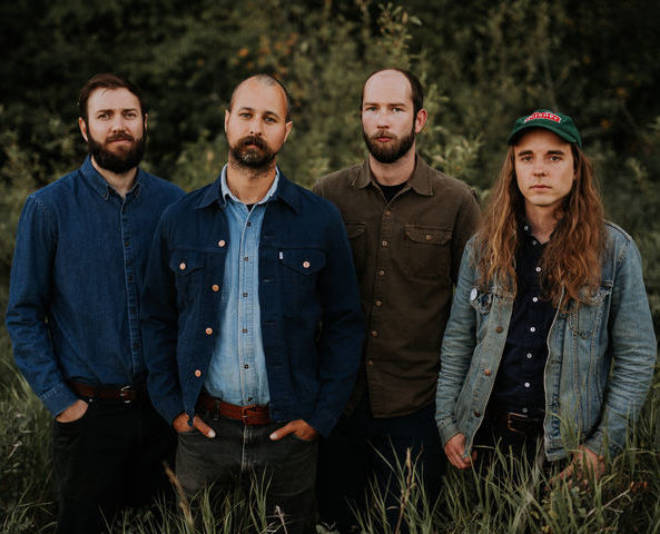 Foxwarren - Everything Apart
---
Saskatchewanian singer/songwriter Andy Shauf has returned with new music and a new band, Foxwarren, comprised of Shauf's childhood friends. The first of two new singles, "Everything Apart" is a hot take on the Canadian's signature indie folk-rock sound: a Crosby, Stills, Nash & Young-esque chorus filled with vocal harmonies surrounded by a mathy yet groovy verse composed of the elements performing in different meters. Like most of Shauf's music, the uniqueness is addictive and Foxwarren's upcoming LP, out 11/30, will likely continue his streak of stunners.
—
Bobby Lewis
on November 26, 2018