Buzzing Daily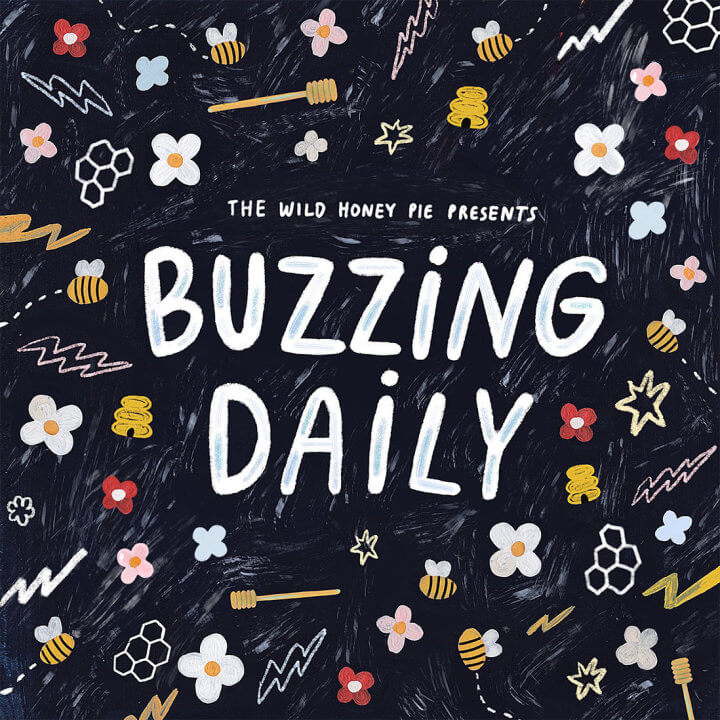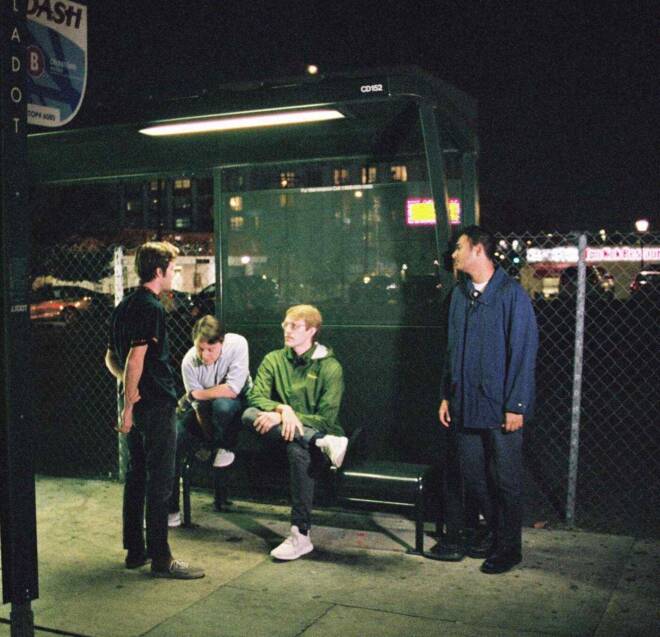 Small Forward - Tearjerker
---
With the ease of Los Angeles in its veins coupled with a twinge of early Death Cab for Cutie sadness, LA's Small Forward new single "Tearjerker" is a stand out. "When you look me in the eyes what will you do?/ When you notice there is nothing to hold onto" frontman Michael Stevenson sings. "Tearjerker" recalls the ending of something that was once significant. Still the sadness, seems more directed to the way things are ending — the awkwardness of small talk and the realization of your part in the dissolution of it all. Then there's the self-reflection, "will there ever be one day that passes by that I will stay the same?" that will attempt to eat away at you. With lo-fi vocals and a mellow surf rock vibe, "Tearjerker" sounds like what happens when emo kids grow up. Still Small Forward shouldn't be put in a box, in past projects they've shown us their psych-pop side along with their folk and Americana influences. Wherever comes next for these guys, we're positive that we'll be on board. 
—
Dara Bankole
on November 30, 2018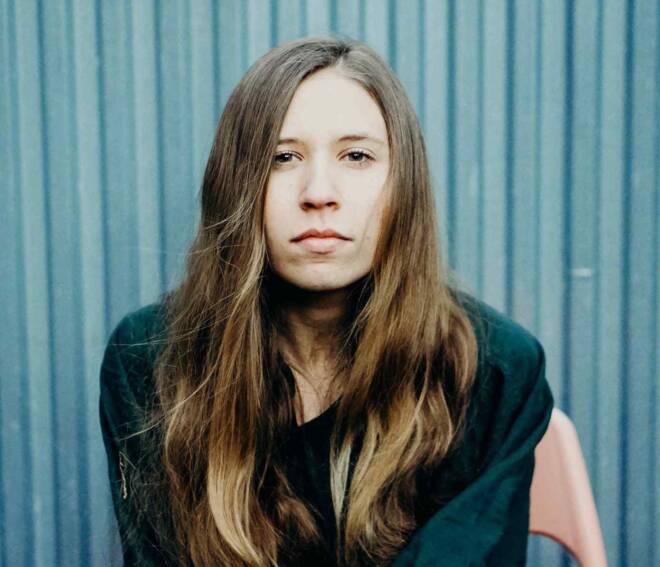 Pearla - Pumpkin
---
With "Pumpkin," Brooklyn's Nicole Rodriguez aka Pearla talks about loss and life changes with a calm in the middle of a troubled sea approach. Written after a season in Tibet that was sparked by the loss of a loved one, "Pumpkin" walks you through the peaceful colorfulness of fall, reminding you that changes are natural and many times, beautiful. The strumming guitar throughout the song takes it back to the original feelings of hopelessness and dizziness that inspired the 22-year-old singer, while the lyrics will remind you that love and hope are always around the corner. "Pumpkin" was released last month along with ballad "Forgive Yourself," that also talks about revelations in the adult life. Pearla is currently working on her debut album that is expected sometime in 2019.
—
Giulia Santana
on November 29, 2018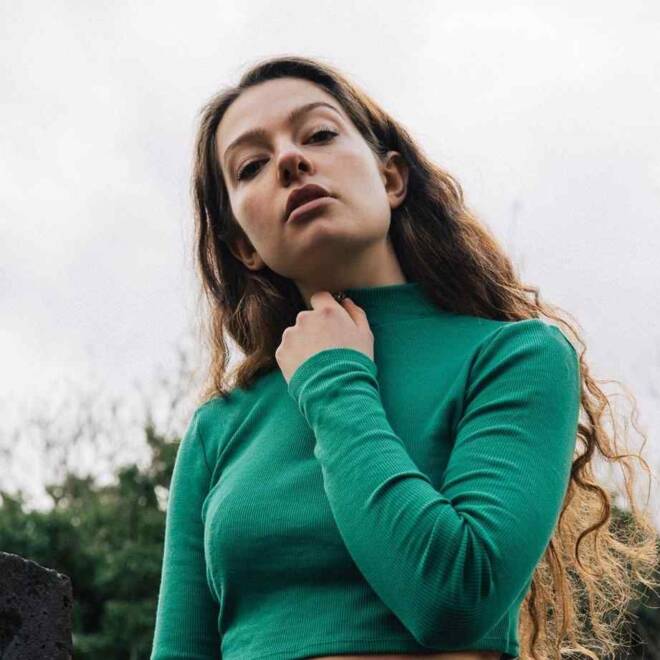 Amanda Tenfjord - Pick A Card
---
Monopoly and Life: two board games that depict the trials and tribulations of the human condition. Amanda Tenfjord's final single, "Pick a Card" from her debut EP First Impression does the same. In the chorus, she sings, "Just pick a card, any card / Say it's simple / I say it's hard." The synth-laden track is coupled with her smooth but strong vocals that echo those of Sia, while NME have compared her to London Grammar and Adele. Tenfjord is a Norwegian 21-year-old living in Trondheim, the country's third largest city which is developing a name for itself as the site of a burgeoning pop music community. As a new and young artist, Tenfjord is expressing the uncertainty of her future on "Pick a Card." In tune again with the board game imagery, Tenfjord reveals, "I'm happy, but you know it's always tempting to push rewind and go from the top. / Life is not a game we can restart though. / No checkpoints if you go too far." If you're a fan of Scandinavian pop, definitely explore the rest of Tenfjord's EP First Impressions out now on Propeller Records.
—
Olivia Clark
on November 29, 2018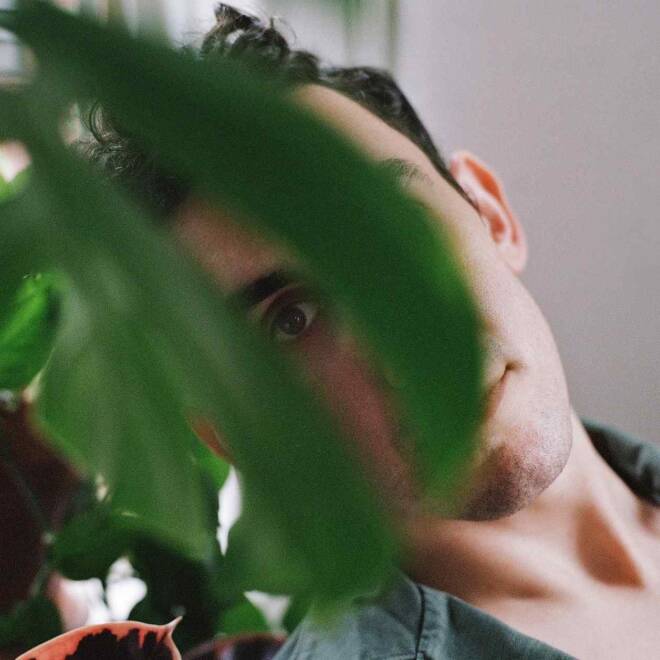 Adeline Hotel - At Least We Tried
---
The best way to describe Adeline Hotel's track "At Least We Tried" is slow burning. With it's mellow guitar riffs, understated piano and steady drum beat, the Brooklyn singer-songwriter creates a warm and  heart wrenching listening experience with its subtle twang and well thought out instrumentation layering. The song overall carries Adeline Hotel's signature warm tone and poignant lyrics. In it, singer Dan Kinshokwy sings of love, second chances, and life with lyrics like, "It's hard to make sense of it / But you're doing better than I might." and "Please shoot out the light and tease me with everything wild." With his easy-going vocals coupled with the warm harmonies provided by singer-songwriter Johanna Samuels, Knishokwy provides a tender exterior over a hard discussion of timely existential needs and a wistful rumination on what's actually needed to find happiness, fulfillment and why it can be so hard to come by.
—
Alessandra Rincon
on November 29, 2018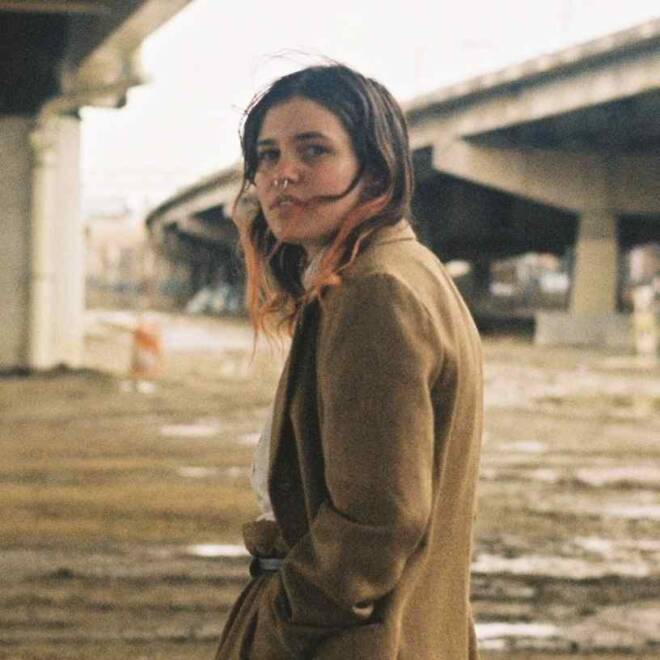 Yowler - Angel
---
Yowler's Maryn Jones has a diverse musical background, so it makes sense that her sophomore album, Black Dog in My Path, is an ode to genre-bending. "Angel" is the first song on the album, and immediately, the grit of the acoustic guitar strums combined with Jones's soft, cool vocals evoke a mood reminiscent of seeing your favorite rock band perform an intimate stripped set. The sound grows as the song progresses, adding electric guitar, a kick drum and backing vocals, but Jones's voice never wavers. Her unique soprano anchors listeners to the melody through relatable lyrics that touch on love and what happens when you lose it, including the lines, "we float around from place to place / like two heavenly bodies." The song eventually culminates into a full rock sound, but because of Jones's vocals, it never loses its introspective feel. "Angel" nicely sets the tone for what's to come on the album.
—
Britnee Meiser
on November 28, 2018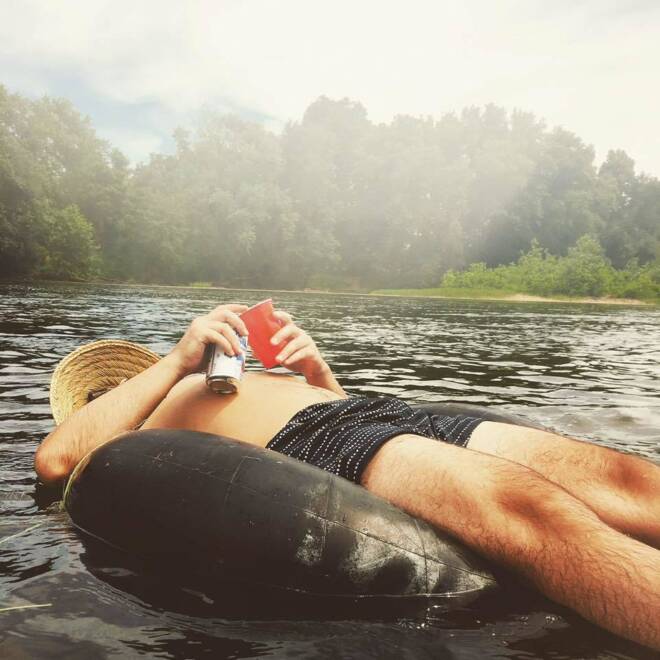 Ladada - Float Away
---
Virginia based surf-rock/new-psych band LADADA premieres their rapturous new song "Float Away" with us today. While the excitement in the song is explicitly heard there is a containment it to that makes it more intentional and less wildly. It's obvious that it's a joy that is tied to a memory or feeling of europhia. Frontman Josiah Schlater tells us, "I wrote this song a while ago when I lived near an inlet that had an old canoe that was begging me to take out with someone. I had this grand idea of bringing a bottle of wine and floating away forever. Eventually this state of bliss was achieved with my now fiancé, in that very inlet, along with plenty of other magical moments when traveling with her overseas." The sound of chimes coupled with the entrancing vocalizations that mark the beginning of the song succeed in mentally taking you to the place where Schlater was when he wrote this song or at least your very own version of it. We're pumped to hear more from  LADADA  andlook forward to the release of their debut record Heaven on the Rocks out Feb. 15 on Gold Robot Record.
—
Dara Bankole
on November 27, 2018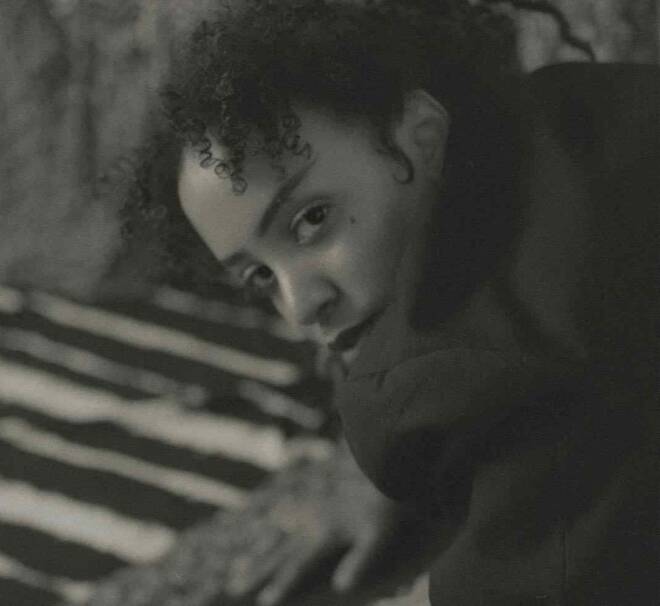 Arima Ederra - Free Again
---
The lulling sweetness that ripples throughout Arima Ederra's newest track, "Free Again" feels like waking up on a beautiful, sunny Sunday after a restless night of bad dreams. The LA-based, Ethiopian singer and multifaceted artist is an expert at re-working tired concepts like fearing the monsters underneath your bed and drawing out new meanings and deeper truths to the most human of struggles. "Free Again" is a triumph in every sense of the word. Instrumentally, the track is cheery and unrestrained while still remaining relatively minimal — never upstaging the focal point, Ederra's phenomenally uplifting voice. The strength of the song's production lies in the effectively soft contrast between the deep bass, skirring drums, and glowy, tender vocals. "Free Again" is an homage to imagination, freedom, and growing up only to figure out the value of carrying that childlike wonder with you wherever you go. 
—
Andrea de Varona
on November 27, 2018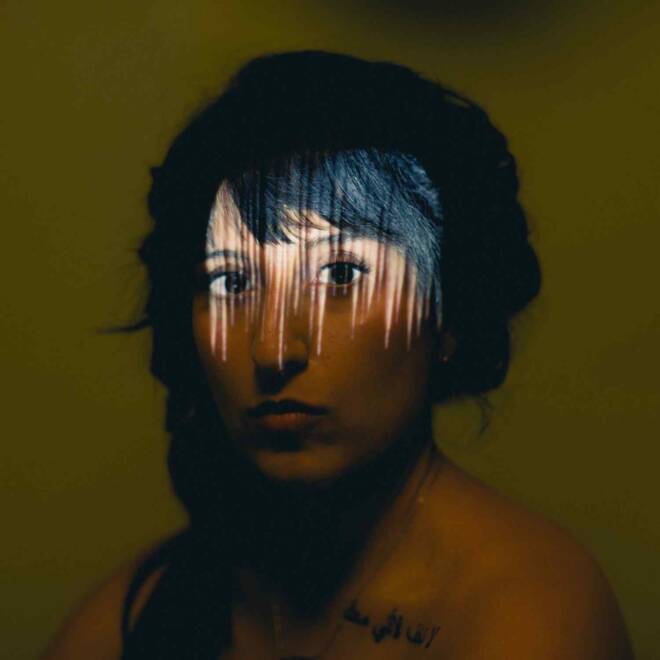 Moda Spira - Divorce
---
Singer-songwriter Latifah Alattas pours out her heart and soul with the MODA SPIRA track "Divorce." The song is a slow, smooth ballad that embodies the feelings of coming to terms with the fact a long term, committed relationship is coming to a close. Alattas heartfeltly sings "I want a divorce. This is now our course" and reminisces over the moment she and her former lover came to the conclusion to end things. With a hypnotic and emotional piano playing in the background she vulnerably sings, "You said it was not love but that was not enough" and "Your face was stoic and cold as my face laid in my palms." The track comes to a close with Alattas singing simple and heart-wrenching vocalizations, almost like crying, as the keys slow down and eventually end on a solemn note.
—
Alessandra Rincon
on November 27, 2018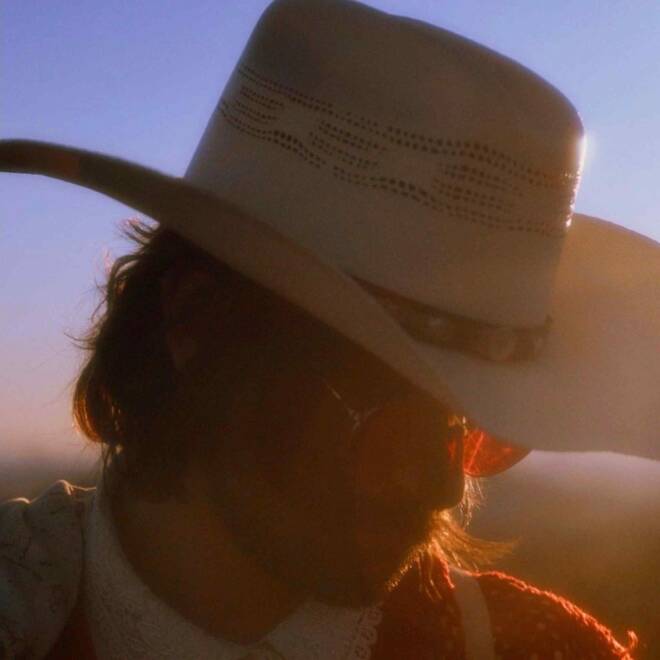 The Undercover Dream Lovers - Right Now
---
Introspective synth-ballad "Right Now" by The Undercover Dream Lovers comes as their newest single. Notes of disco, pop and rock all meld together for a smooth, summery bop. From the synth solo dance break in the middle of the song to the electric guitar riffs and far-out vocals echoing throughout, you can't help but sway to the sound of this track. Love almost lost is the central theme of this song framed around a certain 70s-esque psychedelia. The Undercover Dream Lovers' Matt Koenig echoes the persuasion of someone reluctant to let go or be let go of with his unique vocals singing, "You wanna let me go / "I'm right before you now"/ So find your way back / Right now. The lyrics feel less like a plea to a lost lover, and more like permission granted to the listener to dance to the rhythm of the song itself — something that is not hard to do at all.
—
Jazzmyne Pearson
on November 26, 2018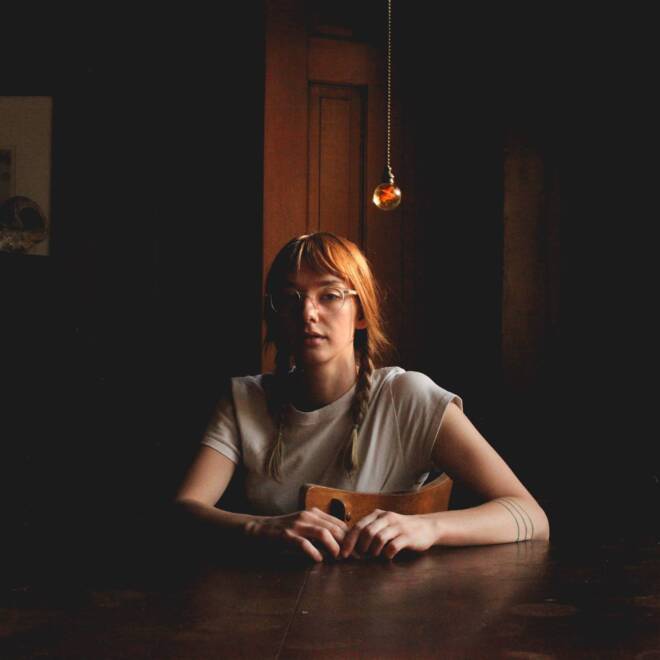 Sister Kit - Someone to Blame
---
Bringing a new life to reverb-washed indie music, Sister Kit, Nashville's mood rock outfit, has developed a guitar attitude that has a distinct amber warmth. On the song, "Someone to Blame," from their debut EP, Slow Recovery, band catalyst Abby Clark crafts a woozy psychedelia that mixes alternative and western-leaning singer/songwriter styles. Her honeyed vocal croon has a wonderful, light twang that brings with it the folk-nostalgia of young Stevie Nicks singing "Landslide." When paired with the no-fuss instrumentation of Robbie Jackson on guitar, Abraham Fongnaly on drums and Parker Van Der Hyde on bass, the four-piece welcomes you into a minimalistic groove that gently grows. Clark builds a narrative that speaks to whoever she's talked with on the phone for hours that it's ok for her to change her mind. She repeats the words, "I owe you nothing," and the song is anchored in that reminder. Despite this fact, sometimes people just need to find someone to blame.  

—
Deanna DiLandro
on November 26, 2018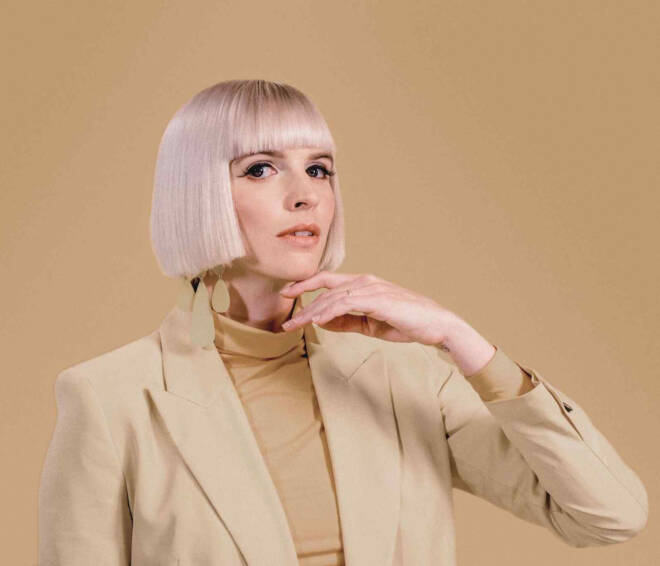 Shy Beast - Flowers Grow
---
Shy Beast's "Flowers Grow" is a saccharine electro-pop flash. The indie group from Austin, Texas has an EP coming on November 30th, and "Flowers Grow" is the last bit of hype they're giving us before they release the real deal. The bouncy, optimistic single could be the score to a montage from your favorite early 2000s movie. You know, the one that occurs at that moment when the protagonists start making healthy life choices and realize how much they have to be grateful for. The song tells the story of two people who resist the pressure to freak about their own insecurities and instead decide to enjoy life and watch the "flowers grow." Frontwoman Mariclaire Glaeser sings with a Jenny Lewis-like precision, "He never seemed to mind / Watching all his friends move away to start new lives." The idea is not to worry about what's going on "out there," and to just enjoy the here and now. If you still think indie-rock is a bunch of moaning sad boys, just look Shy Beast's way.
—
Jacqueline Zeisloft
on November 21, 2018