Buzzing Daily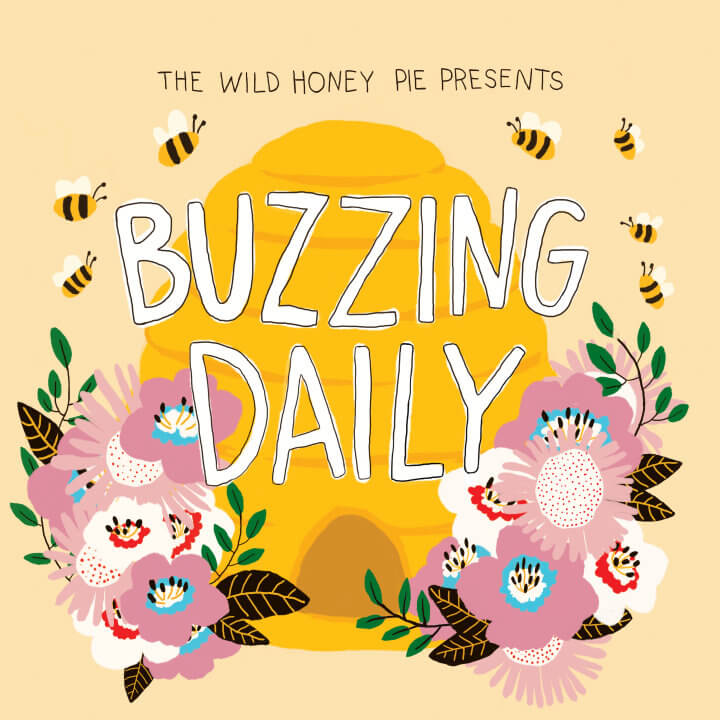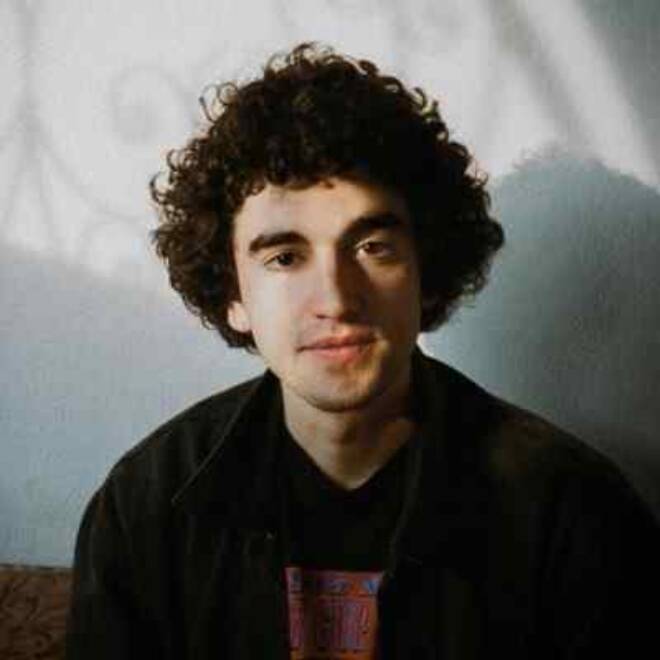 Adam Melchor - Real Estate
---
Jersey native turned Los Angeles migrant, Adam Melchor releases his touching new single "Real Estate" today. With a voice that resembles the renown Ben Gibbard, the there is a softness to his tone and his vocal inflections that translates into a beautiful tranquility in the face of the unknown. Accompanied by a finger-picked acoustic guitar, Melchor's voice ebbs and flows throughout the song and gives way to the lightness of his falsetto. In "Real Estate" we hear someone who's ready to risk it all, but who's aware of what it may cost. Melchor himself says,  "I wrote 'Real Estate' on one of my first drives from New Jersey to California...This song is the personification of moving; moving to a place where you don't what's going to happen, and moving from a place where you don't know how much is going to be there if you come back." A true folk song, "Real Estate" is full of the emotions that come with the uncertainty of saying goodbye, hoping that what's ahead is better and brighter.
—
Dara Bankole
on December 4, 2018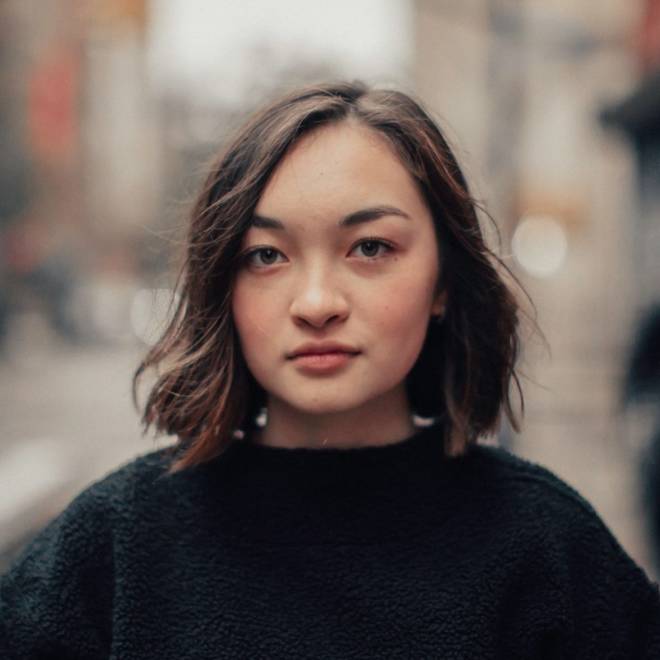 mxmtoon - I feel like chet
---
"i feel like chet" is another acoustic-pop-feel-good single from Bay Area singer-songwriter mxmtoon (aka: Maia.) Maia is only 18 years old but her voice is incredibly mature as she sings about looking at love through rose-colored lenses, which are pictured on the single's cover. Despite her age, Maia proves that she understands the painful situations love can present. By admitting she is a hopeless romantic who is afraid of commitment, Maia shows that she is aware of this contradiction that took many of us until much later in life to realize. She confesses to listening to love songs and day dreaming daily, which could be the reason she is able to create such touching love songs of her own. All of Maia's songs are recorded on her laptop in her parent's guest room, which gives the songs a personal feeling that is hard to recreate in a recording studio. "i feel like chet" is a bedroom-pop tune that feels like a sleepover at your high school best friend's house where you are whispering about your crush and trying not to wake their parents. Keep your ear to the ground for more from mxmtoon this year!
—
Kyra Bruce
on December 3, 2018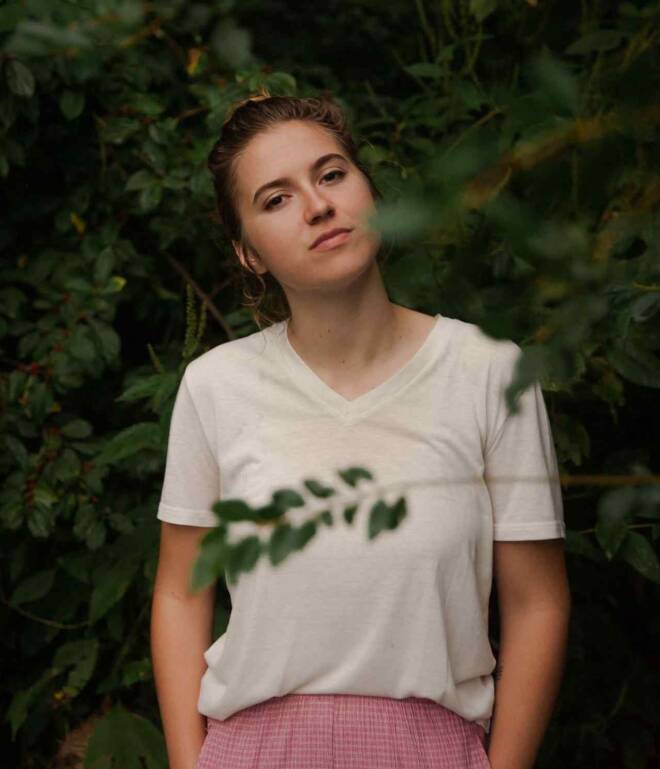 Julianna Zachariou - Subway Song
---
Conor Oberst isn't the only one out there writing soft, devastating love ballads about perfect nights in that city that never sleeps. Julianna Zachariou's "Subway Song" is a tender serenade for those couples who can't keep their eyes open on their long late-night commutes home to Bushwick or Astoria or Jersey City or wherever. But the song is perfect no matter what city you take public transportation in. Mesmerizing and full, it transcends NYC city limits and catches you in transit, feeling romantic and wistful about someone or someplace. The sparse acoustic arrangement serves the clever verses and the delicate chorus: "Sway left, sway right, slow dancing in the middle of the subway." "Subway Song" will leave you feeling giddy and ready for whatever Zachariou has for us next.
—
Jacqueline Zeisloft
on December 3, 2018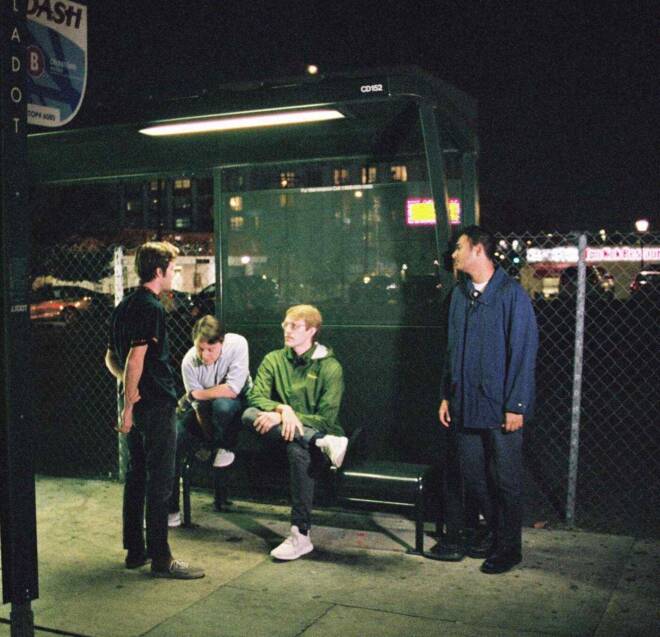 Small Forward - Tearjerker
---
With the ease of Los Angeles in its veins coupled with a twinge of early Death Cab for Cutie sadness, LA's Small Forward new single "Tearjerker" is a stand out. "When you look me in the eyes what will you do?/ When you notice there is nothing to hold onto" frontman Michael Stevenson sings. "Tearjerker" recalls the ending of something that was once significant. Still the sadness, seems more directed to the way things are ending — the awkwardness of small talk and the realization of your part in the dissolution of it all. Then there's the self-reflection, "will there ever be one day that passes by that I will stay the same?" that will attempt to eat away at you. With lo-fi vocals and a mellow surf rock vibe, "Tearjerker" sounds like what happens when emo kids grow up. Still Small Forward shouldn't be put in a box, in past projects they've shown us their psych-pop side along with their folk and Americana influences. Wherever comes next for these guys, we're positive that we'll be on board. 
—
Dara Bankole
on November 30, 2018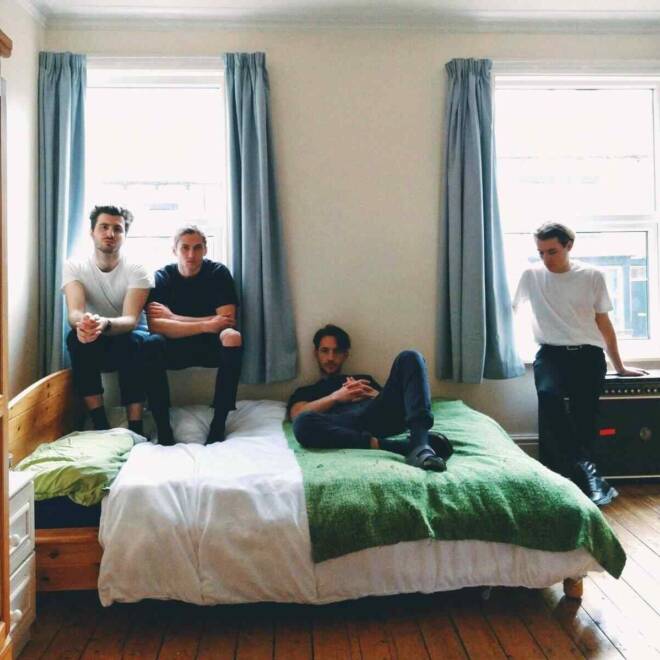 Far Caspian - Finding My Way Home
---
Throughout Far Caspian's discography is an ebb and flow of sound, it arrives and leaves the listener effortlessly. Their song, "Finding My Way Home" is as effortless as the sound is amiable. Never during the duration of the song do they impart any negative feeling, nor any sense of anxiety. They use music as a tool not only to express feeling, but to impress an atmosphere. The atmosphere they convey through this particular song is one of harmony, it calmly tingles the eardrum and relaxes the mind. If any song were to be used for therapeutic purposes, it would be this one!
—
Lucas Nyhus
on November 30, 2018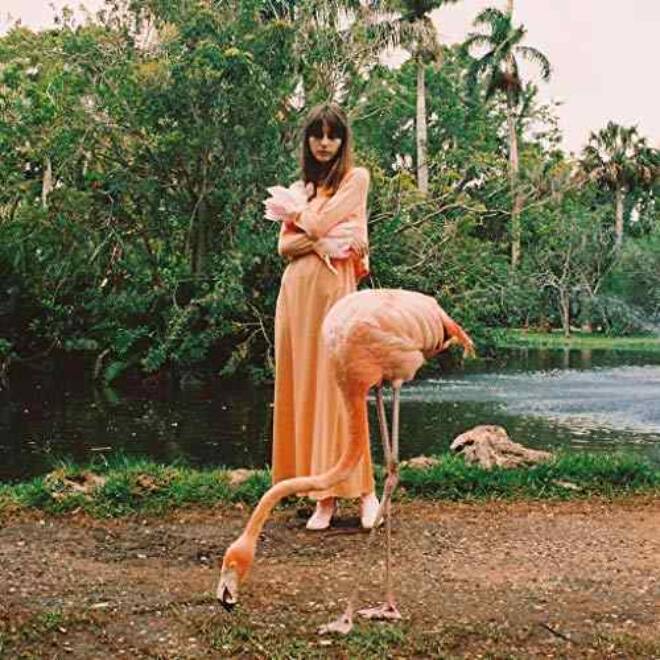 Faye Webster - Kingston
---
Meet Secretly Canadian's latest signing, Faye Webster. Her debut single on the iconic indie label is "Kingston," a lush and romantic ode to new love and Southern summers. Webster was formerly signed to Atlanta's Awful Records, a collective known for rap artists like Playboi Carti. Not afraid to blend genres of folk, hip-hop and R&B, "Kingston" is a dreamy trip. This is reflected in its accompanying music video that looks like it could've been directed by Petra Collins — but it was actually made by the 21 year old herself. Featured on Pitchfork's latest "What's Good" playlist, Webster is definitely one to watch as a burgeoning artist in indie folk. Aside from her musical talents, Webster is also a recognized photographer in her hometown of Atlanta. She's shot hip-hop stars like Offset, Lil Yachty and D.R.A.M., along with an ad campaign for Nike Airmax 97. With an already impressive back catalogue, "Kingston" is the first single of Webster's upcoming sophomore album.
—
Olivia Clark
on November 30, 2018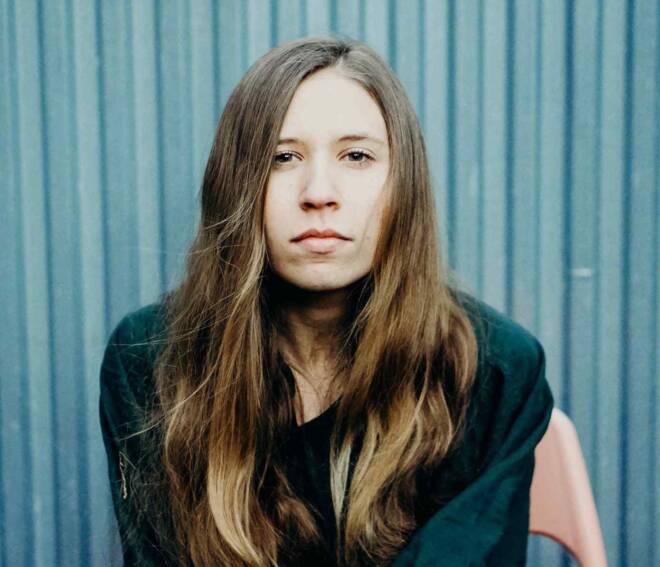 Pearla - Pumpkin
---
With "Pumpkin," Brooklyn's Nicole Rodriguez aka Pearla talks about loss and life changes with a calm in the middle of a troubled sea approach. Written after a season in Tibet that was sparked by the loss of a loved one, "Pumpkin" walks you through the peaceful colorfulness of fall, reminding you that changes are natural and many times, beautiful. The strumming guitar throughout the song takes it back to the original feelings of hopelessness and dizziness that inspired the 22-year-old singer, while the lyrics will remind you that love and hope are always around the corner. "Pumpkin" was released last month along with ballad "Forgive Yourself," that also talks about revelations in the adult life. Pearla is currently working on her debut album that is expected sometime in 2019.
—
Giulia Santana
on November 29, 2018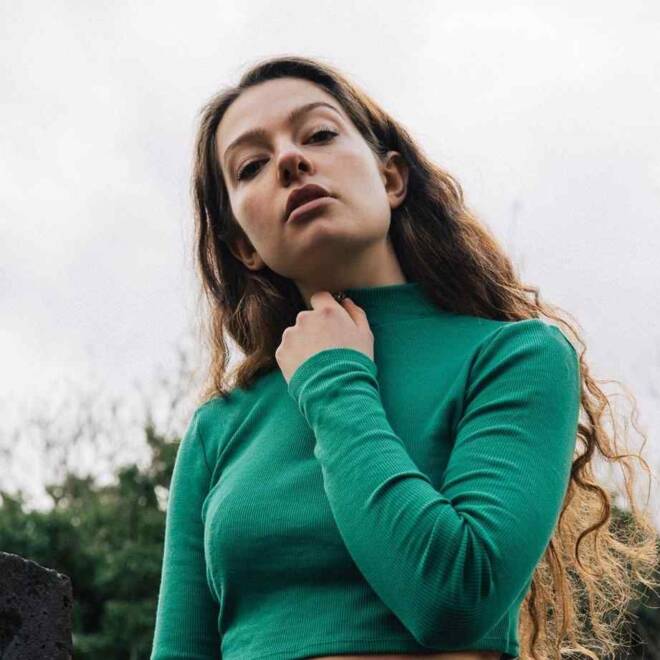 Amanda Tenfjord - Pick A Card
---
Monopoly and Life: two board games that depict the trials and tribulations of the human condition. Amanda Tenfjord's final single, "Pick a Card" from her debut EP First Impression does the same. In the chorus, she sings, "Just pick a card, any card / Say it's simple / I say it's hard." The synth-laden track is coupled with her smooth but strong vocals that echo those of Sia, while NME have compared her to London Grammar and Adele. Tenfjord is a Norwegian 21-year-old living in Trondheim, the country's third largest city which is developing a name for itself as the site of a burgeoning pop music community. As a new and young artist, Tenfjord is expressing the uncertainty of her future on "Pick a Card." In tune again with the board game imagery, Tenfjord reveals, "I'm happy, but you know it's always tempting to push rewind and go from the top. / Life is not a game we can restart though. / No checkpoints if you go too far." If you're a fan of Scandinavian pop, definitely explore the rest of Tenfjord's EP First Impressions out now on Propeller Records.
—
Olivia Clark
on November 29, 2018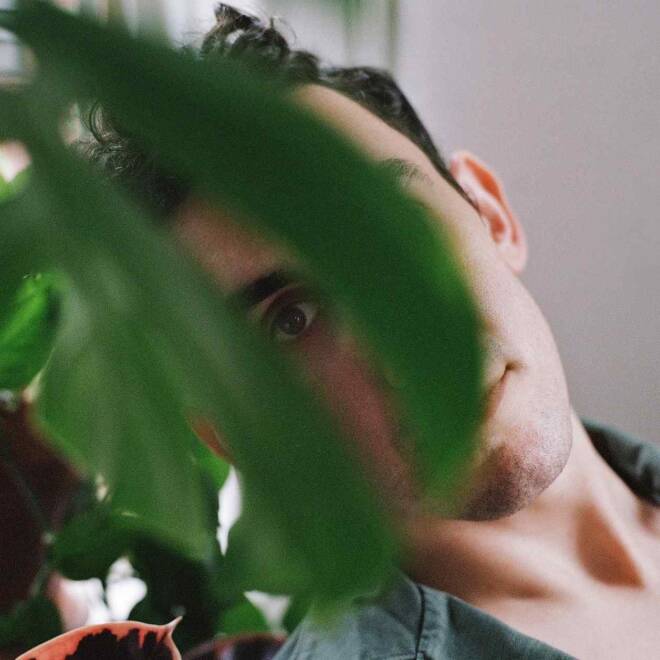 Adeline Hotel - At Least We Tried
---
The best way to describe Adeline Hotel's track "At Least We Tried" is slow burning. With it's mellow guitar riffs, understated piano and steady drum beat, the Brooklyn singer-songwriter creates a warm and  heart wrenching listening experience with its subtle twang and well thought out instrumentation layering. The song overall carries Adeline Hotel's signature warm tone and poignant lyrics. In it, singer Dan Kinshokwy sings of love, second chances, and life with lyrics like, "It's hard to make sense of it / But you're doing better than I might." and "Please shoot out the light and tease me with everything wild." With his easy-going vocals coupled with the warm harmonies provided by singer-songwriter Johanna Samuels, Knishokwy provides a tender exterior over a hard discussion of timely existential needs and a wistful rumination on what's actually needed to find happiness, fulfillment and why it can be so hard to come by.
—
Alessandra Rincon
on November 29, 2018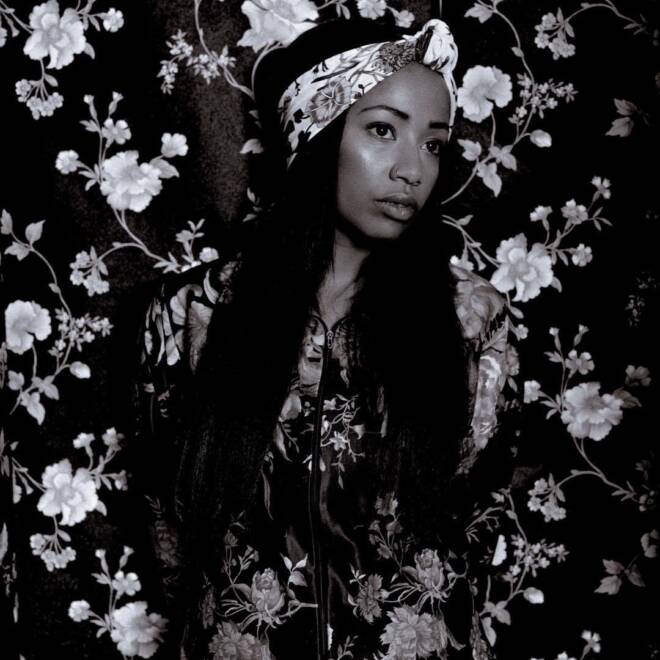 Jennah Bell - Can't Be Too Careful
---
Jennah Bell is a singer-songwriter, a Berklee alum and a mentee of famed songwriter Paul Simon. It is no surprise that only a few years jammed with such a plethora of experience prompted the Bay Area singer to move Los Angeles. With her, she brought her distinctly Bay Area influences, while culling from her variety of mentors. Just seven years ago, Bell released her debut self released EP, which launched her into a music career and lead to her being able to work her way up the ladder of show business. Her latest single, "Can't Be Too Careful," off of her upcoming LP Anchors & Elephants draws from her usual influence, while still pulling her musical style into new directions. The instrumentation is careful and diverse, while still paving the way for Bell's distinctly melodic vocals. Bell is still in the early stages of her musical career, but her future releases will undoubtedly continue to impress.
—
Lucas Nyhus
on November 28, 2018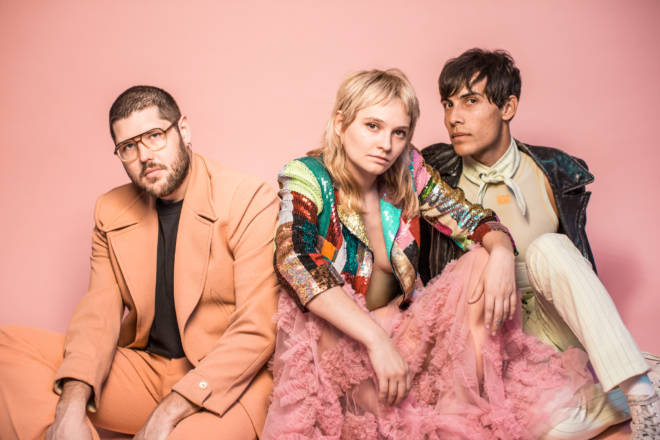 Cherry Glazerr - Daddi
---
Los Angeles' garage-punk hero Clementine Creevy is back with a single from Stuffed and Ready, the fourth album from her band Cherry Glazerr. The full-length record be released February 1 and if the whole album is anything like the single "Daddi" this will be another great album from this astonishing band. Cherry Glazerr has obviously grown from the punk sound of Apocalipstick into a more experimental, but still very grungy sound. Creevy's voice is as powerful as always but in this song it seems to be pleading. Breathily begging to be released from "Daddi's" grip and allowed to make her own choices. The angsty lyrics are met with equally angry drums coming in at the bridge and acting as an engine steadily pushing the song through Creevy's questions and angry protests.
 "Daddi" is a progression through a young woman's unsure mind, to an authoritative strong woman demanding to be treated with the respect that she knows she has earned. Cherry Glazerr is obviously growing as a band and Creevy is clearly growing as an artist. The band's growth means that you should be on the edge of your seat waiting for Stuffed and Ready if you are a fan of Cherry Glazerr or not because they are obviously evolving and maybe they will evolve into something you love. 
—
Kyra Bruce
on November 28, 2018