Buzzing Daily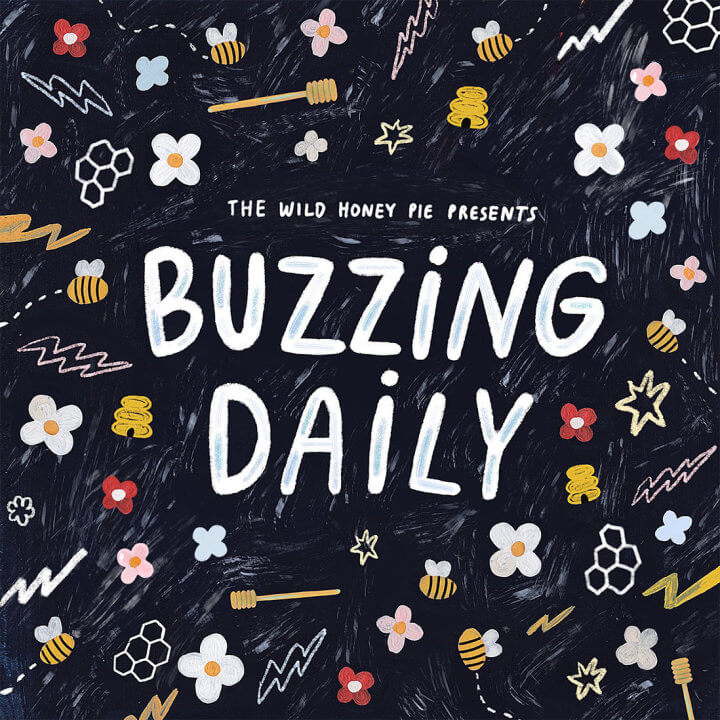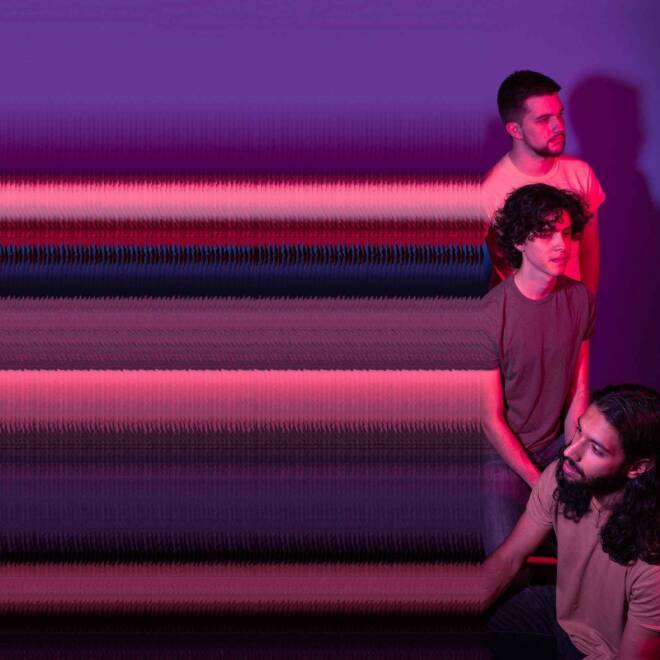 Ritual Talk - Something To Look Forward To
---
With lo-fi glory and swoon-worthy vocals Ritual Talk presents their newest single "Something To Look Forward To." There's a reason the Brooklyn-based band call their sound "psychedelic indie-rock." The mesmerizing qualities of this song will keep you in the musical world Ritual Talk creates for the entire four minutes and nine seconds it lasts. While guiding us into this musically wonderland, frontman Alex DeSimine introspectively sings of time, aging and his thoughts on it all. True of every great song there's a lyrical and musical equilibrium here that seamlessly holds it together. Like a fire fully ablaze, "Something To Look Forward To" shines its brightest within its final minute. With horns blaring, shimmering guitars and spirited background vocals the song ends on a sonically high note leaving you reaching for the repeat button without wasting any time. New Yorkers can see Ritual Talk tonight at 9 pm Mercury Lounge, for the rest of the world catch "Something To Look Forward To" on all streaming platforms tomorrow!
—
Dara Bankole
on September 6, 2018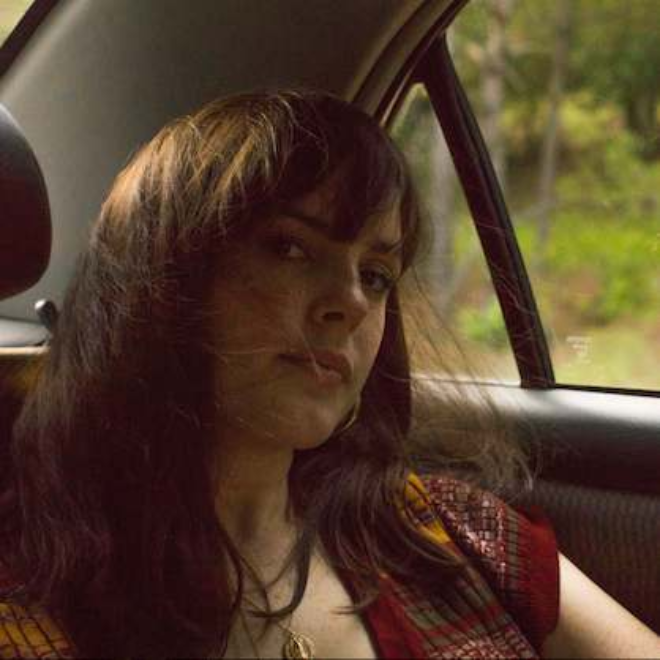 Kate Teague - Good to You
---
Reminiscent of the great female-led bands of the 90s such as Sixpence None the Richer and The Cranberries, "Good to You" by Kate Teague keeps it light while getting introspective. Already garnering immense praise, Teague proves that she's an artist to keep on your radar with the release of this single off of her debut album. In a comparison game that many of us know all too well, Teague finds herself wanting to be a better partner than she currently is, maybe one that resembles someone that she's seen in couples around her. With love in her heart and a desire to be better, we are strung along feeling the sweetness of this song in every lift of her airy and delicate falsetto. Still, the best part of the song comes at the end, with the entrance of a juxtaposing voice coloring the chorus with flare and charm. Taking you back in time, "Good to You" will make you hopeful about the direction of the music, and more specifically where Kate Teague is heading. 
—
Dara Bankole
on August 17, 2018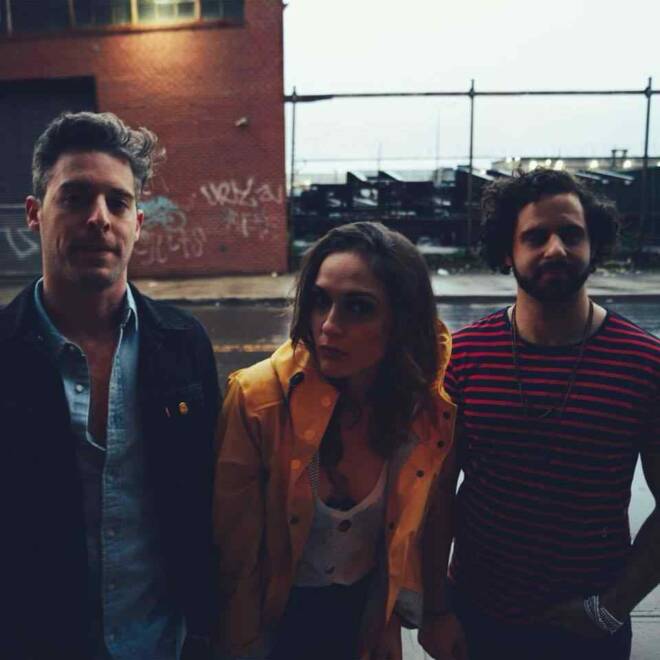 Satellite Mode - Terrified
---
New York based, electro pop duo Satellite Mode recently released their latest dark and dreamy single, "Terrified," which serves as their follow-up to their previous single "Gave It All." The track is a catchy and major-key bop that showcases lead singer Jessica Carvo's haunting vocals and Alex Marko's creative chord progressions and beats. The song uses its upbeat energy to touch on topics like the fear of love and the love of fear with poignant lyrics like, "Tell me / why do / I love being terrified. / What kind of fool / feeds on their own hurt/ to kill the time?" As the song reaches its dissonant climax the distortion becomes even more prominent, leading listeners further down the rabbit hole of a rhythmic pattern of hand claps and a listless marching beat with a surprising end.
—
Alessandra Rincon
on August 17, 2018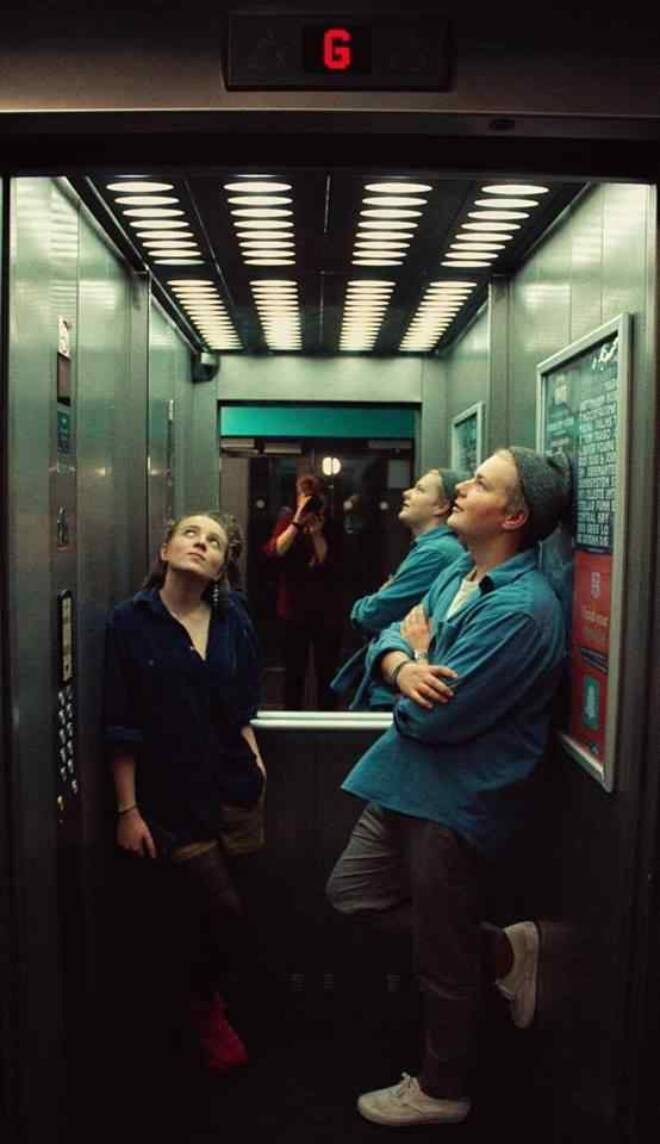 Darcie - Darling
---
Looking for a chill, dreamy pop-bop to wipe away those end of summer blues? Then look no further than Manchester duo, Darcie's new song, "Darling" off their latest, two-track EP. The song exhibits the striking, lo-fi soul sound that Zigi Porter and Tom Donaldson have been cultivating during the past year. A groovy beat filled with fizzy percussive elements and mild, wavy electric guitar carry Portner's sweet, subtly powerful voice. Her brazenly sincere persona shines through as she sings, "Pack up your lungs professing your love it should just be sex." Although echoes of Sylvan Esso, Rex Orange County, and Jorja Smith can be heard in "Darling," the duo has managed to keep a loose leash tied to their influences, which has, in turn, allowed them to open up their own stirring, candy-coated feel. Whether you're listening with your windows rolled down on your drive back home from work or pumping it through your headphones on an early evening jog, "Darling" is sure to have you feeling good.
—
Andrea de Varona
on August 16, 2018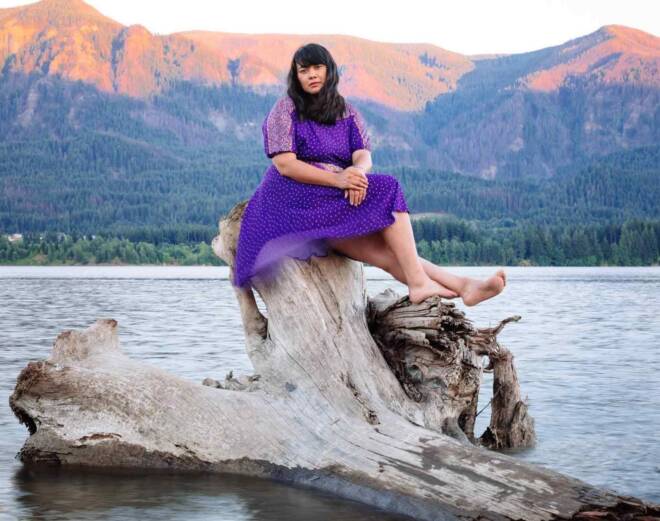 Black Belt Eagle Scout - Soft Stud
---
Black Belt Eagle Scout is the soul project of Portland based, radical indigenous queer feminist, Katherine Paul. "Soft Stud" is the opening track off of her record, Mother Of My Children. The opening guitar is grungy and raw and identifies with the revolutionary woman not looking to back down. When Paul begins to sing there is a contrast that cuts like glass. Her voice is pure and emotive. The lyrics are simple but they ring out almost like a chant. It is impossible to not feel moved. 
—
Sophia Theofanos
on August 16, 2018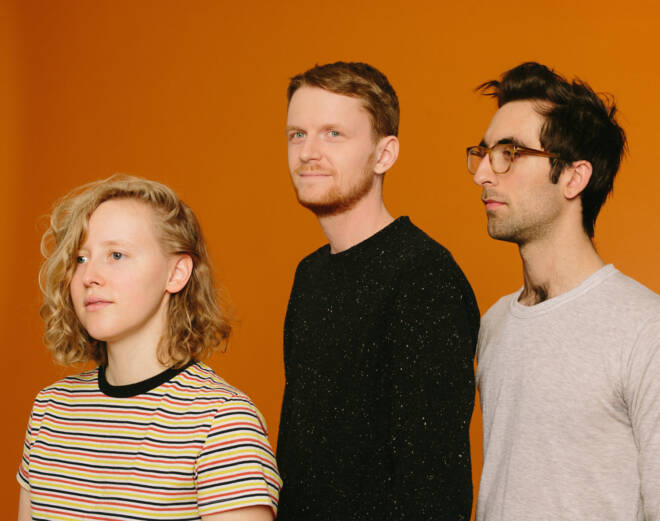 Bad Bad Hats - Write It On Your Heart
---
"Write It On Your Heart" is the first single released off of Bad Bad Hats latest record, Lightning Round. The indie rock band based in Minneapolis, Minnesota is fueled by the break-ups, relationships, and longing love letters written by the effortlessly powerful front woman, Kerry Alexander. "Spare me your love / I don't deserve anything / That's how you made me feel / Traded me for a stranger, baby" the lyrics are sincere and hit straight at what it means to be young, in love and abandoned. The instrumentation is hyperbolically upbeat and welcoming with nods to 90s pop rock. Catch Bad Bad Hats in a city near you this fall!
—
Sophia Theofanos
on August 14, 2018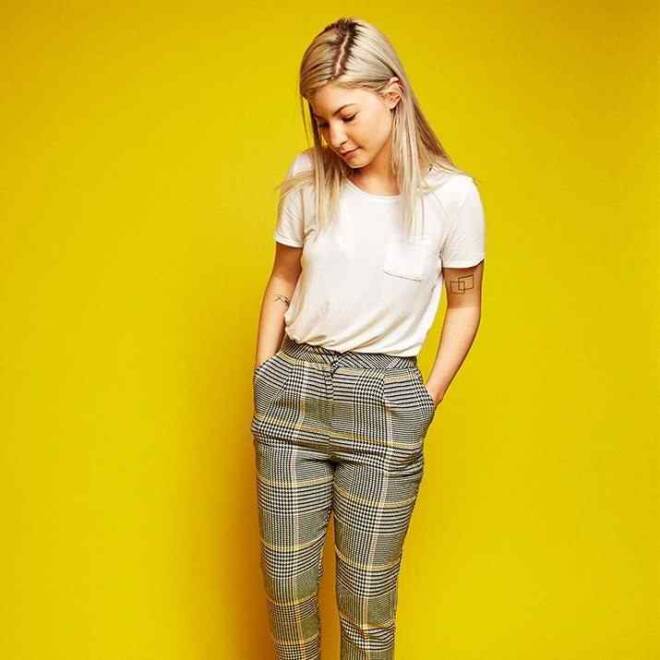 Taylor Janzen - Colourblind
---
Taylor Janzen is as honest as it gets. "Interpersonal" her debut EP out today, depicts a sojourner on a journey of self-exploration that diverges from the way life was approached during her religious childhood. In "Colourblind," Janzen sings of what it's like to live through the darkness of questioning God's intentions and even mental illness surrounded by people who don't seem to get it. Still with heart and unbridled power she sings, "I am bitter but just know this / I will not feel ashamed to exist." This noteworthy declaration reminds us that even if at the moment being alive in equivalent to being stuck, confused or mentally ill, no someone should be robbed of their human dignity. With artists like Julien Baker and Phoebe Bridgers paving the way, Janzen proves that this era of honest-to-God, women singer-songwriters is just getting started. Taylor Janzen's voices shines with quiet might and is not only to be heard but listened to. 
—
Dara Bankole
on August 10, 2018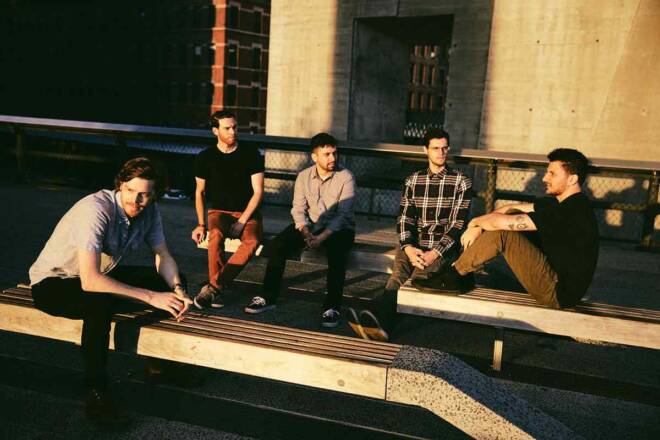 Adler Hall - Teresa
---
There must be something in the water in Brooklyn making our music scene better than ever.  Adler Hall, this five-piece from varying musical backgrounds, is no exception to this phenomenon. The band has restructured following their 2016 album Tourist, which plays around the edges of synth and experimentation while centered around the folk-like focus of storytelling. Coming together to write and record their unique take on modern chamber-folk  Adler Hall is back with their newest single "Teresa."
"Teresa," the lead single off their upcoming LP, Beware the Water, keeps much of the band's narrative foundation alive with lyrics like, "Tired of the fortunes you seem never to appear in / you smile at me, your teeth stained gray with the wine that I poured for you / though it's nice you ask, it won't change anything I see." "Teresa" is clearly an important figure as these lyrics help portray a long and complex love story, one that has swung up and down and though the singer has run away from their love, she always seems to comes back. Wedding love ballad it might not be, but nonetheless, it is lyrically a beautiful song. Composer, Henry Hoagland builds upon the typical guitar-led folk song with a more strategic approach, incorporating electronic elements as well as fully utilizing the keyboard which they had only touched upon in their previous release. Beware the Water is expected to release this upcoming October and we're excited to see this continued development from the amalgam that is Adler Hall.
—
Nick Arcos
on August 9, 2018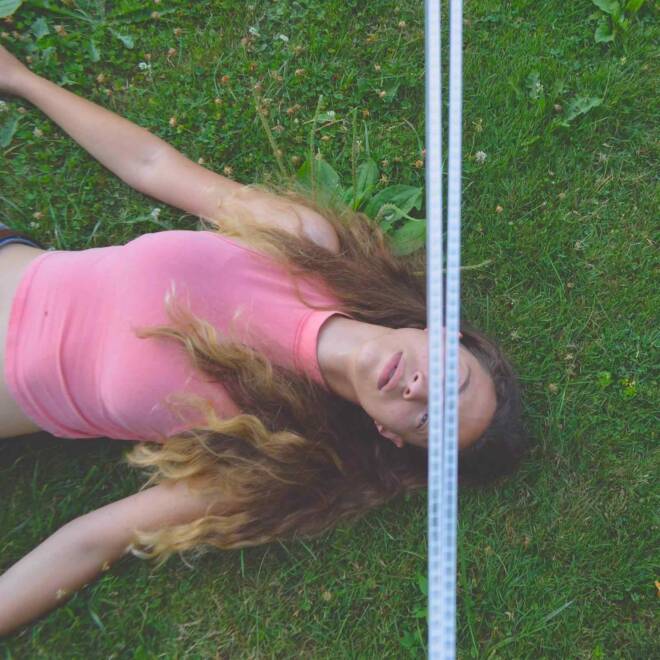 Summer Like The Season - Wakey
---
Most of us in NYC have been experiencing the woozy side effects of this scorching early-August weather, but for a moment let's attempt to conjure the pleasant aspects of summertime (outside the city…). An ice-cold cherry red popsicle melting on your lips as you dip your toes in a perfectly chilled swimming pool while listening to Summer Like the Season's latest track, "Wakey." No other song by the electro-art rock quartet so fully personifies their name and general essence. The lead singer, Summer Krinsky has turned a tired name joke into a fresh sound, a dreamy sonic collage of floating synths, quivering bass, and warm, willowy vocals. The chorus' lyrics, "It's time to sleep / I'm wide awake in a daze," remind us that we're all living within the spinning wheel of our memories, and each day that passes is just another entry in our rotary index of diary entries. Like all of us, the Detroit-based group is trying to figure out how to get by and make some sense of the world in the best way they can.  Their aural patchwork of haunting melodies and nuanced harmonic textures is a testament to the creative capacity of sound. Sweater weather is still not in sight, so might as well embrace the heat and listen to Summer Like The Season's "Wakey".
—
Andrea de Varona
on August 8, 2018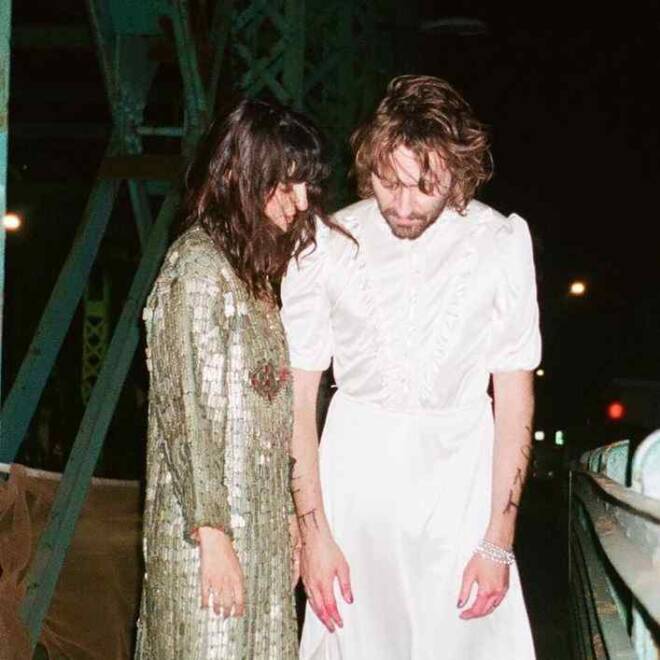 Mass Gothic - How I Love You
---
Husband and wife duo Noel Heroux and Jessica Zambri of Mass Gothic are back again with their whimsy track "How I Love You" from their upcoming album I've Tortured You Long Enough. Sung by Zambri, the track is a pure love song featuring spare and simplistic guitar chords and endearing lyrics. In a dreamy and deeply personal tone, Zambri sings of how much she loves her partner and the pain she feels in her heart as she watches him leave for the day. Zambri's lush vocals serenade the listener when singing, "You wave goodbye just to be safe / I count the ways that I love you / I watched you go out my window / and count the ways that I love you." Midway through the song, as distorted drums and synth are added, the feelings of deep love and pain amplify, keeping listeners in an emotional and dream state, like Zambri's as her lover recedes into the fade out. This stunning and fantastical goth-pop ballad will hit listeners hard and makes for a perfect addition into any out-of-the-box love song playlist.
—
Alessandra Rincon
on August 8, 2018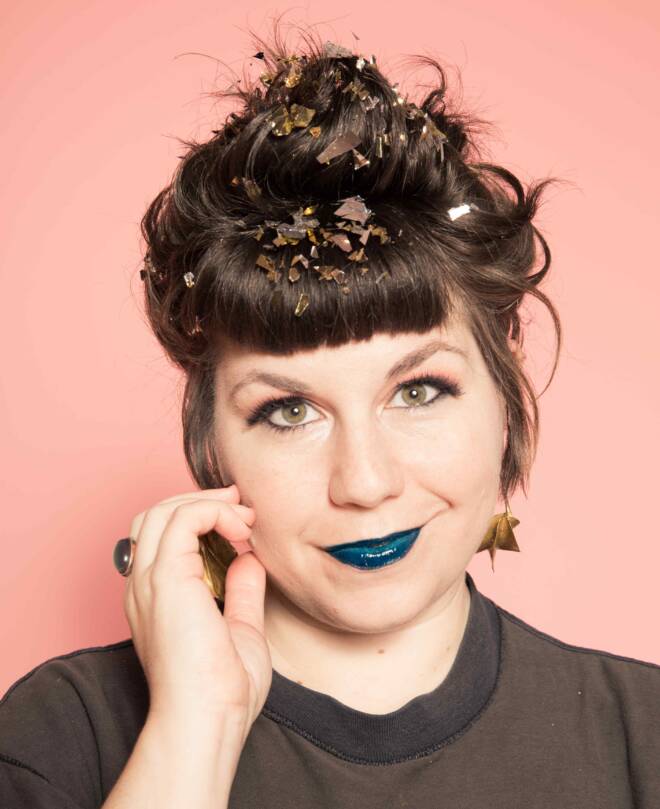 Jocelyn Mackenzie - Love Begets Love
---
After the passing of her dear friend, Pam, Jocelyn Mackenzie sought out to write a song to Pam's grieving husband. "Love Begets Love" is the beautiful product of Mackenzie's efforts, a song about the consistent readiness and availability of love. As if an echo of Pam's heart, Mackenzie spreads a personal and universal message about how love can grow and foster in the midst of hardships. Mackenzie's voice has healing elements in and of itself, but it reaches to new levels when accompanied by the colorful background vocals which in a way sound like a united band of caring friends reaching out to a loved one in a time of need. While the pain of loss will never be truly erased, this song is a reminder that there truly is consolation and hope in love. "Love Begets Love" is featured on a compilation album dedicated to Pam's memory called Songs for Pam which can be found on Burst and Bloom Records's bandcamp. New Yorkers, be sure to see Jocelyn Mackenzie during her residency at C'mon Everybody in Brooklyn on August 11, September 16, and October 13! 
—
Dara Bankole
on August 6, 2018