Buzzing Daily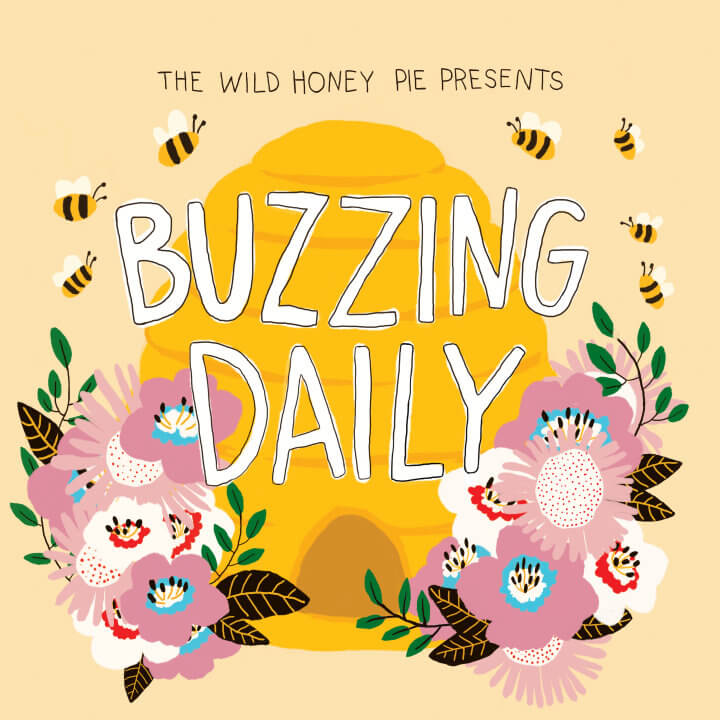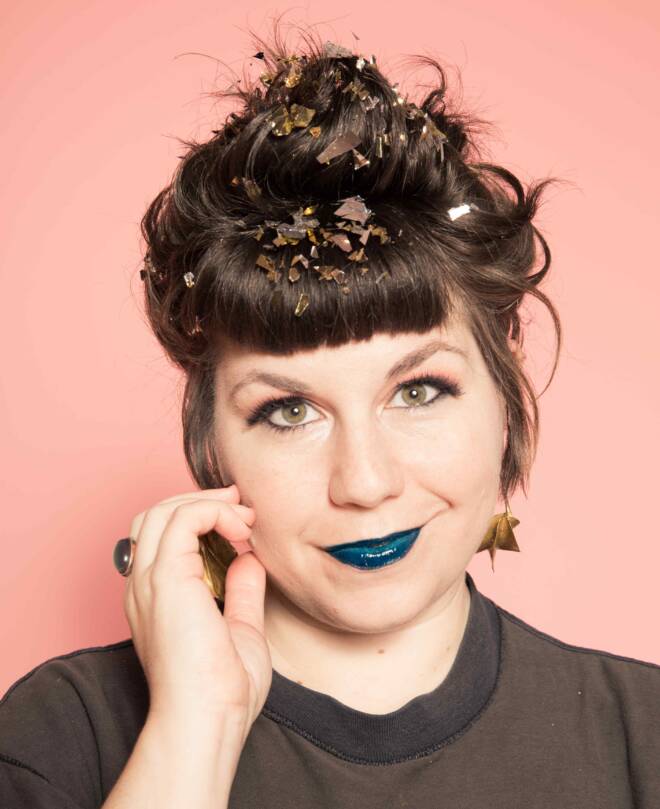 Jocelyn Mackenzie - Love Begets Love
---
After the passing of her dear friend, Pam, Jocelyn Mackenzie sought out to write a song to Pam's grieving husband. "Love Begets Love" is the beautiful product of Mackenzie's efforts, a song about the consistent readiness and availability of love. As if an echo of Pam's heart, Mackenzie spreads a personal and universal message about how love can grow and foster in the midst of hardships. Mackenzie's voice has healing elements in and of itself, but it reaches to new levels when accompanied by the colorful background vocals which in a way sound like a united band of caring friends reaching out to a loved one in a time of need. While the pain of loss will never be truly erased, this song is a reminder that there truly is consolation and hope in love. "Love Begets Love" is featured on a compilation album dedicated to Pam's memory called Songs for Pam which can be found on Burst and Bloom Records's bandcamp. New Yorkers, be sure to see Jocelyn Mackenzie during her residency at C'mon Everybody in Brooklyn on August 11, September 16, and October 13! 
—
Dara Bankole
on August 6, 2018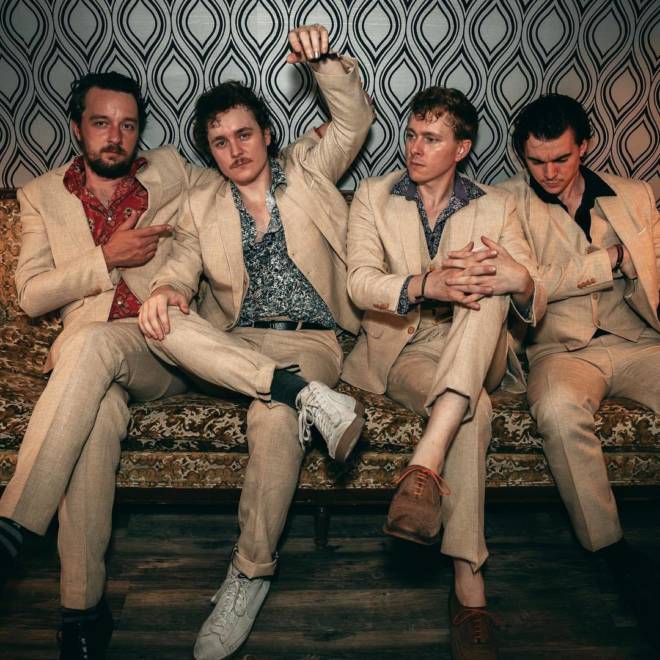 Ceramic Animal - Better Off
---
"Better Off," the third track off of Ceramic Animal's sophomore album The Horse, flies in strong with a distorted guitar riff, but it soon levels out as it makes a smooth landing into the melancholy groove. The melody never wanders too far off the beaten path, but that path is heavily trodden for a reason. It's incredibly satisfying to let the vocals wander along, submitting to the inevitable revelation, "What can I do? / I'm better off with you." The bass line weaves in and out of the lead guitar's thread, creating a blanket of optimistic aura throughout the whole song. The Philly band certainly lives up to their self-proclaimed "swagadellic rock" style with this mesmerizing track. Catch The Horse out today on all music platforms! 
—
Grace Eire
on August 3, 2018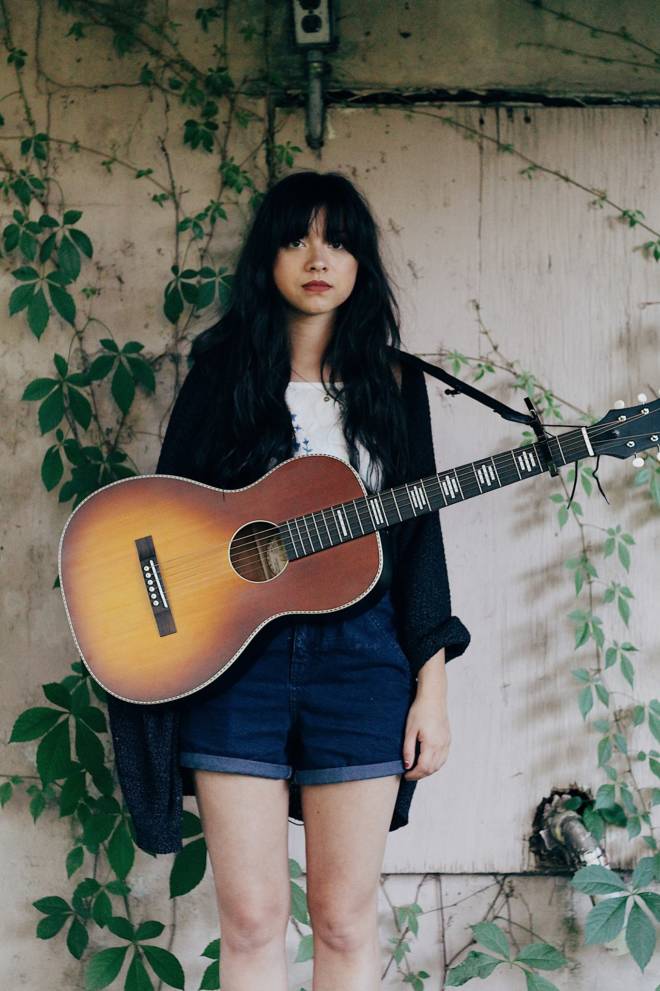 Emmalee - Beach Weather
---
Emmalee Martinez evokes the rural air of her childhood in Houston, Alabama in breakout EP "Take Me As I Am." As fond as she is of her pastoral hometown, Martinez was compelled to move elsewhere. Fellow Houstoners were all too content with their quotidian lives, and Martinez, inspired by songwriters like Julien Baker and Lucy Dacus, wanted to explore the emotional implications of her insular upbringing. In order to do so, she needed to leave. The now Birmingham-based songwriter first moved to Florence, AL, where a series of relationship experiences foddered "Take Me As I Am."
 "Beach Weather," in particular, captures the bliss of a long-distance relationship's gap being temporarily bridged; the narrator meets her lover at the beach and wonders if what she's feeling will last when the two are apart once again. Though her worldview has widened and her narration matured, Martinez stays true to her roots. Seeing herself as a "disciple," the songwriter lives a humble life colored by artistic expression and devotion to God. "Take Me As I Am" is her first endeavor into sharing the deep love she feels with the world, and with it, that powerful vulnerability characteristic of canonical 21st-century female musicians.
—
Haley Walker
on August 3, 2018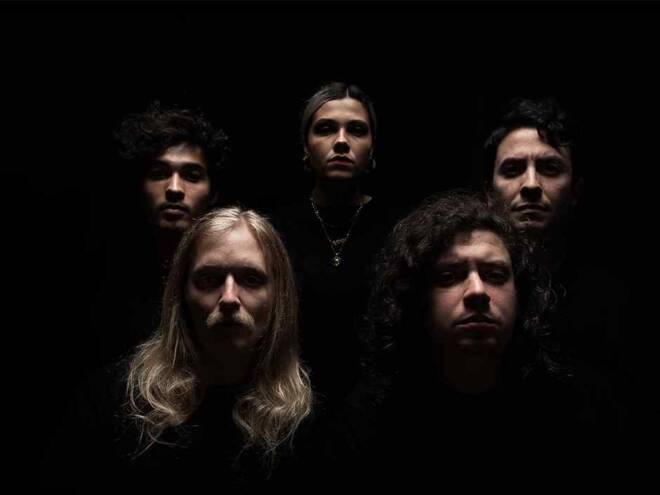 Spooky Cool - Old Hair Mine
---
Although Lucy Dacus believes Richmond band Spooky Cool should be renamed "Stupid Good," the band currently has the perfect name to describe their haunting indie pop vibe. The newest single "Old Hair Mine" off their upcoming debut EP "Every Thing Ever" is full of nostalgic lyrics and vocal harmonies mixed with the instrumentations dis-harmonization and a constantly changing rhythmic backdrop. The product is an entertaining, intricate piece that feels timeless and futuristic. At the end of the song, the vocalists question over and over again "is anything real?" Not sure about that, but we'll keep wondering as we listen to this song. 
—
Kathryn Brooks
on August 2, 2018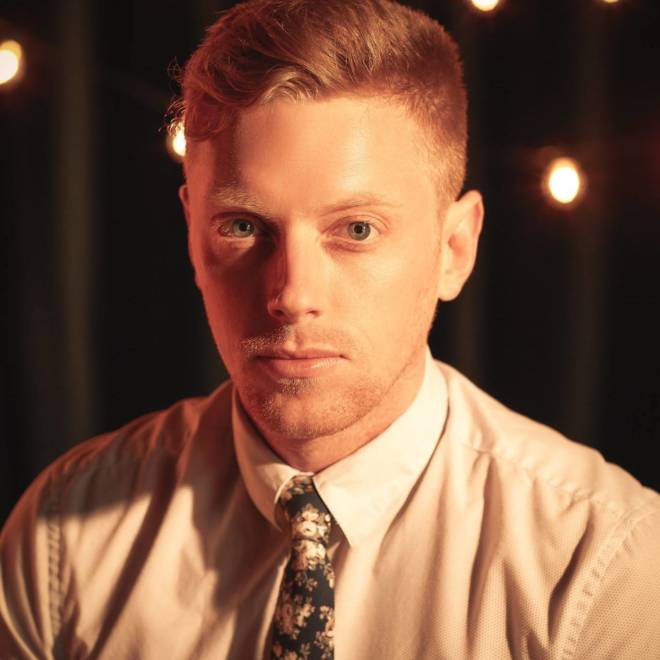 The Hollow Ends - The Low
---
Old school folk mixed with socially relevant lyrics is what makes The Hollow Ends stand out amongst the rest. Saint Louis based vocalist and songwriter Zachary Schwartz uses his dynamic and enthralling voice alongside harmonicas and a kick drum to put you in a folk trance you won't want to leave. Kicking off their debut album, Bears in Mind, is "The Low." The Hollow Ends beautifully and artistically master the folk genre with alternative twists throughout the song while giving it a simultaneous rock feel. The lyrics describe "I was dying to know / about the day we lost our soul," which give more thought into what it means to be alive and the souls that we inhabit. Building crescendos of harmonies, "The Low" will have you clapping to the beat while being hit with lyrics that will make you think about what exactly it means to be alive. Be sure to follow The Hollow Ends on social media and check out their latest album Bears in Mind out now!
—
Madison Hetterly
on August 2, 2018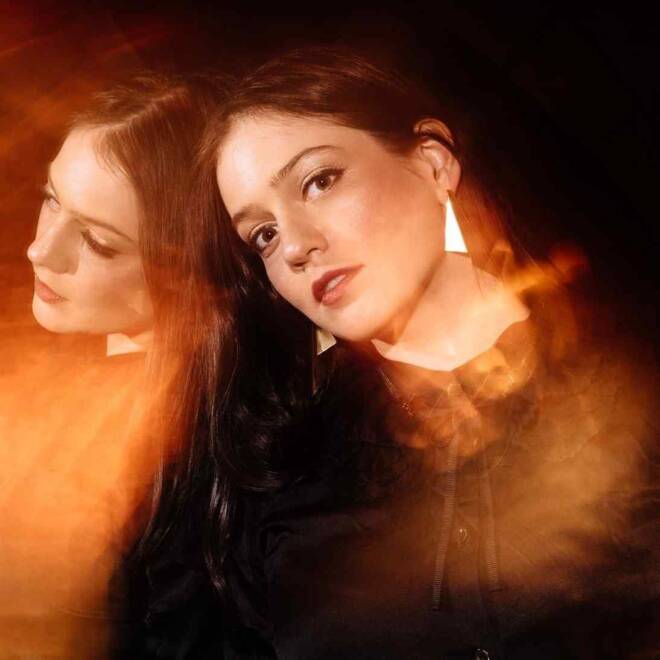 Odetta Hartman - You You
---
With a highly anticipated new record on the way, Odetta Hartman releases her last single off of the album. "You You" is the epitome of short and sweet, showcasing Hartman in all her old school charm but with a feel-good twist. While an Odetta Hartman track is usually embedded with experimental and genre-bending sounds, "You You" finds its strength in its sweet simplicity. Opening up with a hard-hitting electric guitar, Hartman's voice is a contrast of sorts with it's quiet strength and colorful timbre which remains the centerpiece of the song. "You You" is the kind of love song that doesn't feel crowded with frivolous emotions but rather heart and soul. "I want to run / to edge of the earth with you / it's perfect with you," Hartman repeats in the chorus, giving us a glimpse of her desire for an adventurous romance thats more about togetherness and less about the frills. Catch Old Rockhounds Never Die out on August 10! 
—
Dara Bankole
on August 1, 2018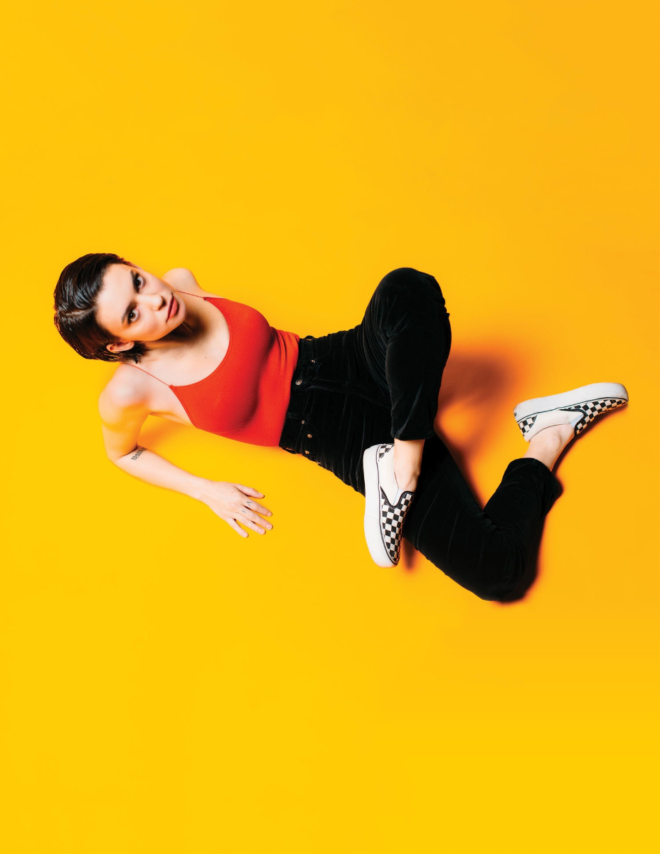 Meg Myers - Some People
---
Meg Myers's "Some People" renders an emotionally volatile relationship. She quotes Neil Young's "My My, Hey Hey (Out of the Blue)" with the line, "Is it better to burn out than to fade away." This immediately gives the listener the idea of an all-consuming relationship that isn't sustainable. Her voice is breathy but succinct, as she dances back and forth between the subject's struggles and her own. The violins create a vibrant shift with their pizzicato movements in the verses. When she reaches the chorus, her voice blares out with the desperation of her lyrics. "Some people stay / and some people break / and some people change / sometimes," are the centerpiece lyrics of the song, demonstrating Myers's examination of herself and her "destroyer." Although not as hard-hitting as other songs on Myers's album, "Some People" reaches heights in its power-ballad structure and succeeds in keeping with the album's overall intensity. Meg Myers's second album Take Me To The Disco is out now.
—
Talullah Ruff
on August 1, 2018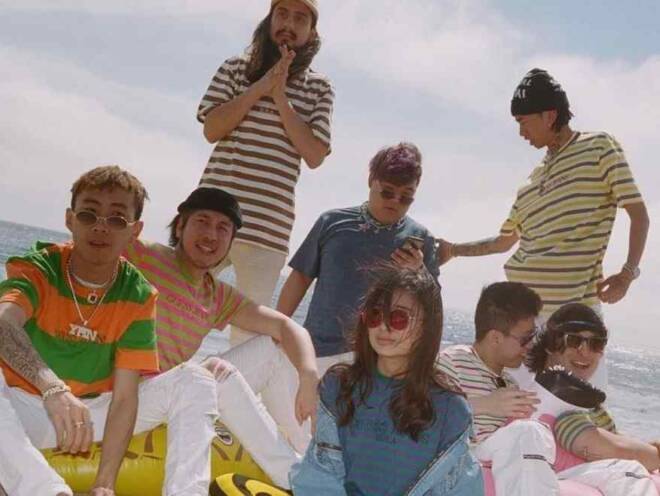 88rising (ft. Joji and NIKI) - La Cienega
---
"La Cienega", referring both to a famous street in LA that stretches out from Sunset Blvd and the Spanish term for desert marsh is a clever play on words that explores the pitfalls of the "glamorous" lifestyle many of us daydream about. The vocalists, two established Asian artists, Joji and NIKI, imply that waking up hungover after a rough night of heavy drinking and shenanigans might perhaps get old after a few weeks, months? As per NIKI's experience, it'll have you singing, "Party's over / Thank the lord". "La Cienega" is one of the many bangers off of the international collective and record label, 88rising's newest, collaborative album, Head in the Clouds. 
The song was produced and written by Joji and NIKI, who each supply their own distinctive sound and interpretations of the Hollywood lifestyle, and how to potentially escape it. Joji and NIKI's syrupy vocals are carried by the electro-dance inspired production filled with slightly gritty synths and a subby kick/ trap bass . As the track progresses, it bursts with glitchy samples ranging from buffering computer and telephone noises to what sound like bicycle bells. "La Cienega" paints a sloppy romance, glitter-puke picture that perfectly captures what it might feel like to wake up on a shallow, dry slow-moving body of water or an arid LA sidewalk…
—
Andrea de Varona
on July 31, 2018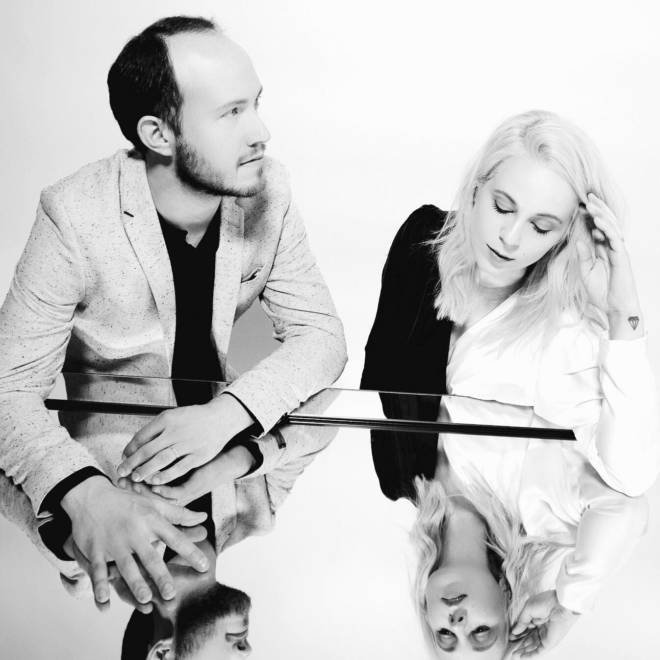 Savoir Adore - When the Summer Ends
---
Brooklyn-based electro-pop group Savoir Adore derives its name from the French phrase "to know love." The phrase may sound abstract, but it captures the essence of a group whose high-voltage sound is evocative of all things passion and desire. Perhaps best known for the epic alt-rock track "Giants," Savoir Adore has supported big-name indie artists like X Ambassadors and Bear Hands on North American tours and had its music featured in the Netflix documentary "Tony Robbins: I AM NOT YOUR GURU." Songwriter and vocalist Paul Hammer has headed the band since its 2007 inception, but new addition Lauren Zettler provides the breathy, sensual voice on their latest track.
"When the Summer Ends," an anthemic indie-pop bop about fleeting romance, is a hint at what's to come following the group's 2016 release, "The Love That Remains." The new track is decidedly more danceable than the band's previous releases, suggesting a new musical direction for the indie outfit. Perhaps "When the Summer Ends" is not a love song after all — what could be misconstrued as just a pop ballad is actually a plea for the group's supporters to stay, despite Savoir Adore's changing aesthetic. As if beseeching fans to accept the new sound, Zettler sings, "Will you love me when the summer ends?" The track's nearly 100,000 streams in just over a week seem to say, yes, Savoir Adore, we will.
—
Haley Walker
on July 31, 2018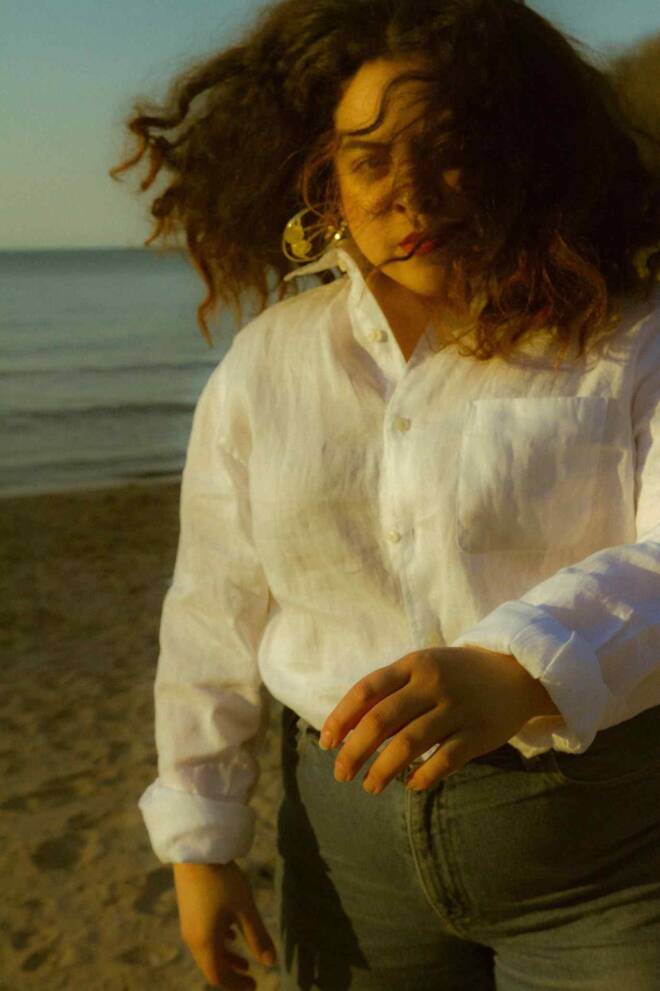 KAINA - Happy
---
Allow us to introduce you to rising Chicago singer-songwriter, KAINA. Not only is she making waves in the Windy City, but she's also caught the attention of big names like Jamila Woods who she opened for last year. In her three track EP released early this year, KAINA explores the richness of her sound with three songs that showcase her multi-layered talent. "Happy" is a song that is full of playful instrumentation and background vocals that are reminiscent of old 90s R&B hits. KAINA sings of the emotions she experiences when she's around a special someone and the moments she goes back to in her head when she thinks of their happiness. While the tone of KAINA's voice is smooth and confident, you can't miss the fact that she's singing of a happiness that is the color of blushing cheeks and giddy smiles. There's no doubt about it, KAINA is on our list of artists to watch out for and we're pretty happy about it. 
—
Dara Bankole
on July 30, 2018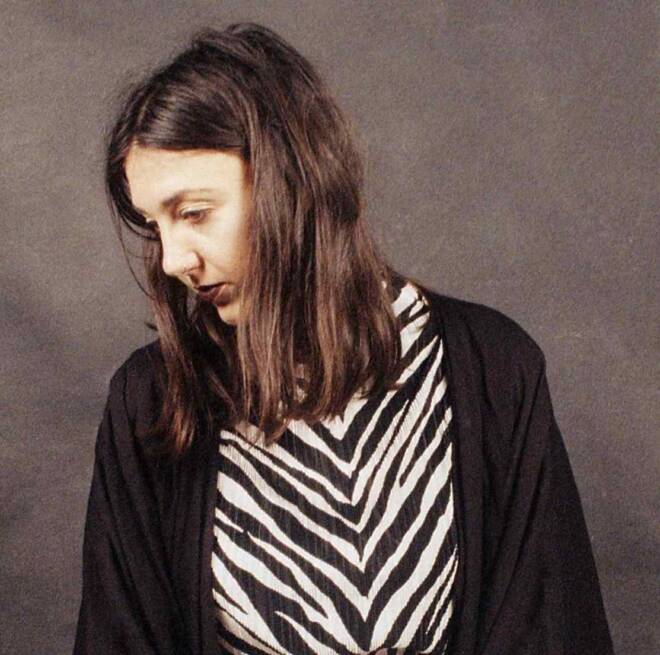 Grace Gillespie - Lady Make Believe
---
Devon, England Grace Gillespie's ethereal sound isn't what you'd expect from a songwriter raised in a small beach town instead her voice evokes both bucolic folk and urban R&B. Inspired by her father's record collection and her primary school's curriculum, Gillespie tried her hand at a number of instruments, ultimately choosing voice and guitar as her primary songwriting tools. Gillespie's naturalistic lyrics call back to her seaside home, especially now that she's moved to London. Her songwriting reconciles that contrast; she is inspired by the warm, resonant tones of urban soul vocalists, but her raw acoustic guitar sounds like small-town folk. The melancholic notes of her songs give the listener a twinge of the homesickness she must experience. In particular, "Lady Make Believe" sounds like a nostalgic love song for her England — not the England of bustling London, but the England of her family, the England of her childhood: Devon. Find "Lady Make Believe" on all digital platforms on August 10!
—
Haley Walker
on July 30, 2018