Buzzing Daily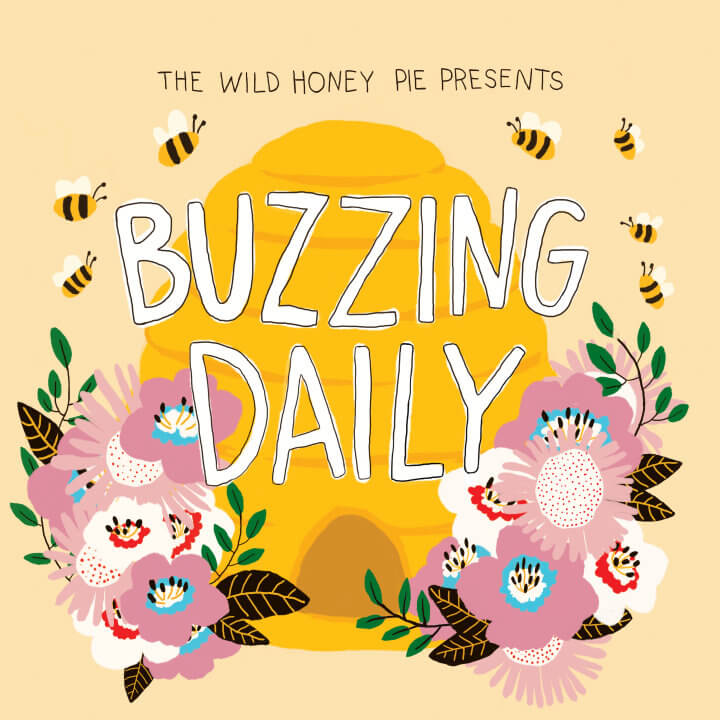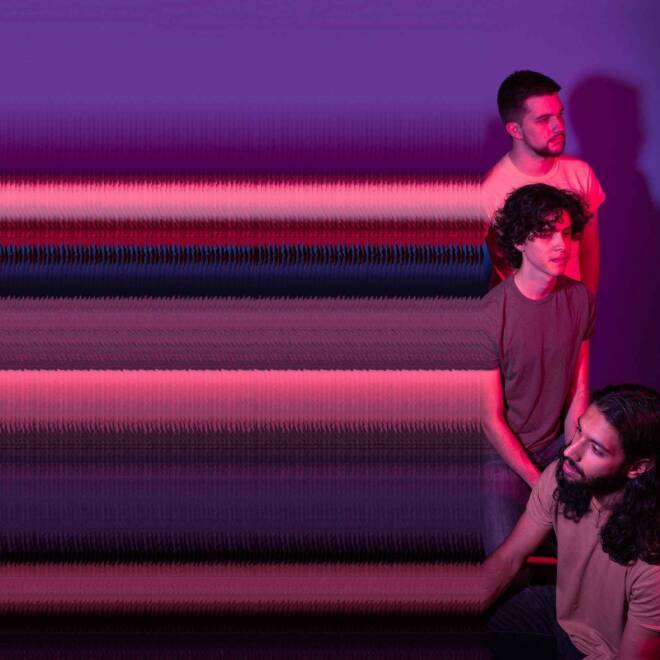 Ritual Talk - Something To Look Forward To
---
With lo-fi glory and swoon-worthy vocals Ritual Talk presents their newest single "Something To Look Forward To." There's a reason the Brooklyn-based band call their sound "psychedelic indie-rock." The mesmerizing qualities of this song will keep you in the musical world Ritual Talk creates for the entire four minutes and nine seconds it lasts. While guiding us into this musically wonderland, frontman Alex DeSimine introspectively sings of time, aging and his thoughts on it all. True of every great song there's a lyrical and musical equilibrium here that seamlessly holds it together. Like a fire fully ablaze, "Something To Look Forward To" shines its brightest within its final minute. With horns blaring, shimmering guitars and spirited background vocals the song ends on a sonically high note leaving you reaching for the repeat button without wasting any time. New Yorkers can see Ritual Talk tonight at 9 pm Mercury Lounge, for the rest of the world catch "Something To Look Forward To" on all streaming platforms tomorrow!
—
Dara Bankole
on September 6, 2018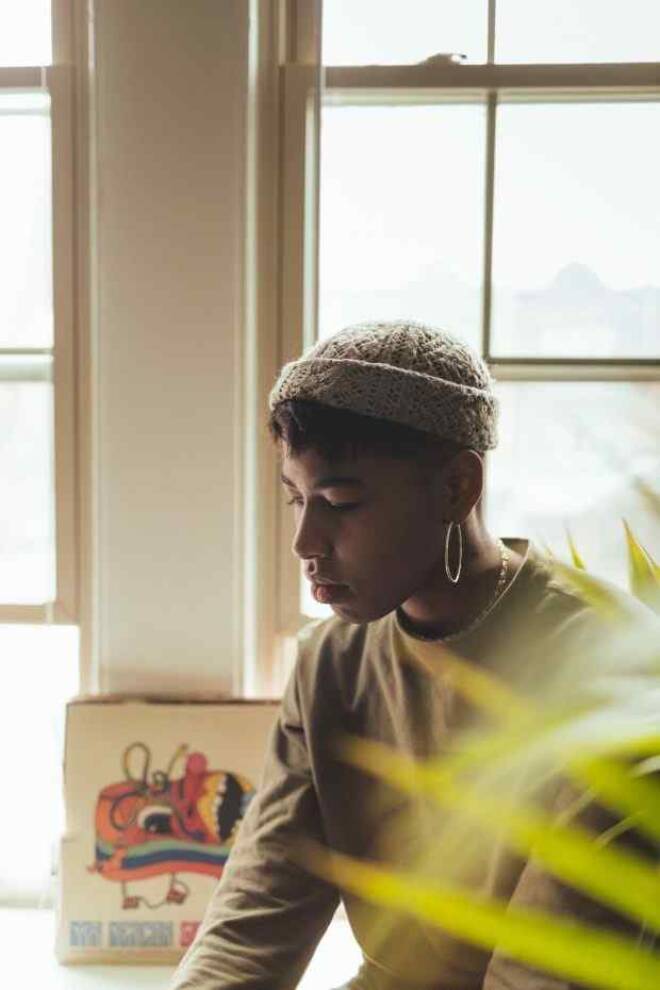 Orion Sun - Nirvanaaa
---
Whether she's flawlessly covering a Frank Ocean tune or stroking our endless need for nostalgia with her classic yet revitalizing originals, singer-producer and multi-instrumentalist, Orion Sun never fails to enchant us. In her recent single, "Nirvanaaa" the Jersey-born, Philly-based artist's musical magnetism reaches a new high. Sun's songs are typically conversational and unassuming with relatively minimal production, but in "Nirvanaaa" she takes her blistering openness a step further, peeling yet another layer of skin. Her deep yearning for a sense of stability and belonging, something we all share, spills through her honest lyrics and syrupy, emotive timbre as she fights with demons from the past — "Where am I when you're not here." A mellow, almost-but-not-quite defeated talk-singy opening followed by a strong, assertive main vocal melody cultivates the perfect aural analogy for what it feels like once we've made peace with our demons. The endeavor to rid ourselves from the past is perhaps the most human of struggles. Orion Sun has the courage and tenacity to fight that battle in one of the most vulnerable manners of all, through her art.
—
Andrea de Varona
on September 5, 2018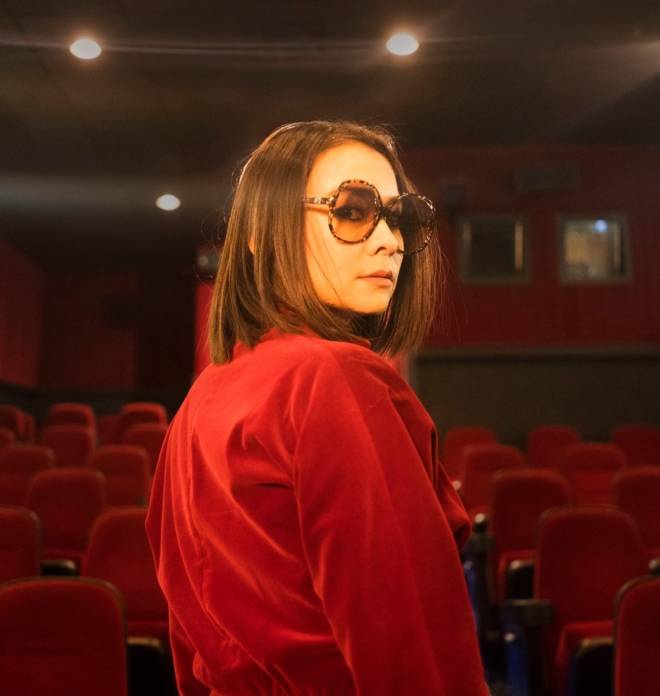 Mitski - Two Slow Dancers
---
The lyrics for all of the songs on Mitski's new album To Be A Cowboy are written with such poetic but colloquial tangibility. She's honest in the way, it seems, only she can be. "Two Slow Dancers" is no exception. She writes with specificity in detail that transports you to wherever she's describing, physically and emotionally. Opening with the line, "Does it smell like a school gymnasium in here? / It's funny how they're all the same." Immediately, you're already in the room with her. While other songs on the album make you want to dance your heart out, this one builds gradually from a sparse chord progression on a keyboard. After more sounds flood in following the first chorus, "And the ground has been slowly pulling us back down," makes you acutely aware of how that swell of sound had lifted you up, too.
Mitski's voice is incredibly powerful in its versatility (she's also vulnerable, but in a way that lets you know that she's still the one in charge). Adding more support for the lyrics "To think that we could stay the same," she salts a little anger onto this otherwise somber or nostalgic song. Coming back down for "We're two slow dancers / last ones out," we're left right back where we started — caught off guard by that school gymnasium scent.
—
Grace Eire
on September 5, 2018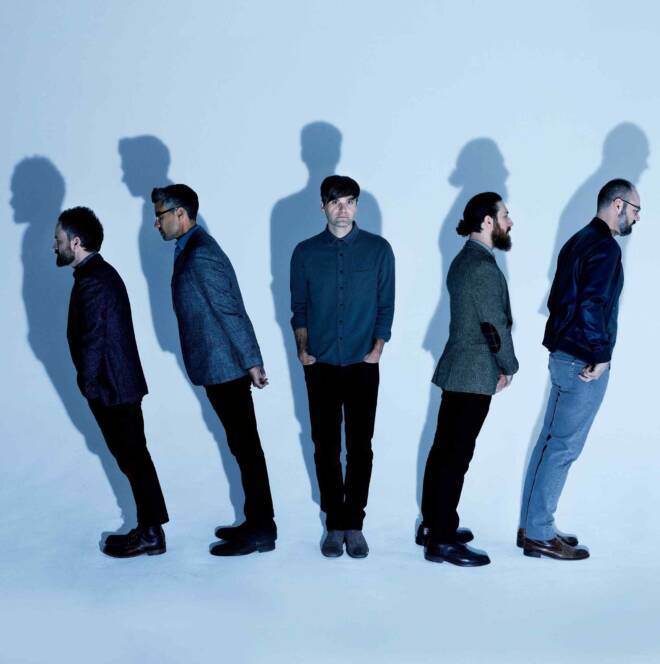 Death Cab for Cutie - 60 & Punk
---
Ben Gibbard, now inarguably a stalwart of the indie rock institution (despite what his doubtful songwriting persona might suggest), wraps up Death Cab For Cutie's newest album, Thank You For Today, with its most emotionally difficult moment, shaking his head in wonder at what happened to the man someone once was. "There's nothing funny about just slipping away / It's nothing funny how you're spending your days / But you're laughing like a kid at a carnival," he sings, but what the image of the child happily frolicking doesn't show are the parents who know that they'll inevitably be cleaning up the mess and dealing with the aftermath when the sugar high ends. Though once one of Gibbard's idols, this unnamed subject has fallen from grace through actions bearing little regard for their consequences, leaving everyone else exhausted. That exhaustion can be felt viscerally in the almost discordant opening piano notes or the lag of the drums in the chorus.
The new album was shrouded in uncertainty for some, as it is the first true Death Cab album recorded without guitarist Chris Walla, but Gibbard appeared wholly thrilled to put it out into the world. More significant than the personnel change in the band was a personal one Gibbard himself underwent. Kintsugi, their previous album, documented a rocky divorce that took place in the public eye. But Ben Gibbard is now — wait for it — happy. Gibbard has eagerly awaited middle age, proclaiming 15 years ago, "I can't wait to go grey." And this song,  demonstrates that he will grow old with the maturity of the lessons that each of the tragedies in his songs has taught him. "There's nothing elegant in being a drunk / It's nothing righteous being 60 and a punk," he sighs, going one step beyond the classic advice not to meet your heroes. Don't become your heroes.

—
Daniel Shanker
on September 4, 2018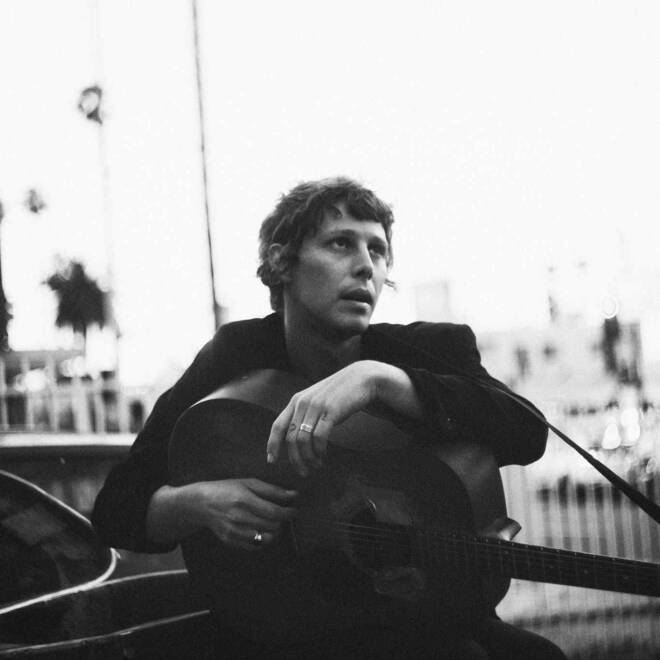 Gold Star - Dani's In Love
---
Gold Star's sun kissed track "Dani's In Love" is blissful love song that serves as a tribute to his girlfriend Dani who "saved his life" during a time ridden with personal strife. The singer's driving Americana, power-pop track pulls at the heart strings with its guitar and piano-led layering. With optimistic lyrics like, "You said no more to sadness / no more running with runaways / Now I cannot explain it / man I can't find my probably's" and "And that night / that I realized / what can I say / You saved my life /I said 'I'm fallin in love.' / Heard that Dani's in love," convey the hope and lack of worries that the singer, Marlon Rabenreither, now has for his future and the strength and love he feels towards his significant other. With its Ryan Adams, Tom Petty-esque sound and hopeful lyrics, "Dani's In Love" is a track that reminds listeners that instead of staying stagnant in the strife we may feel, run towards the people who love you.
—
Alessandra Rincon
on September 4, 2018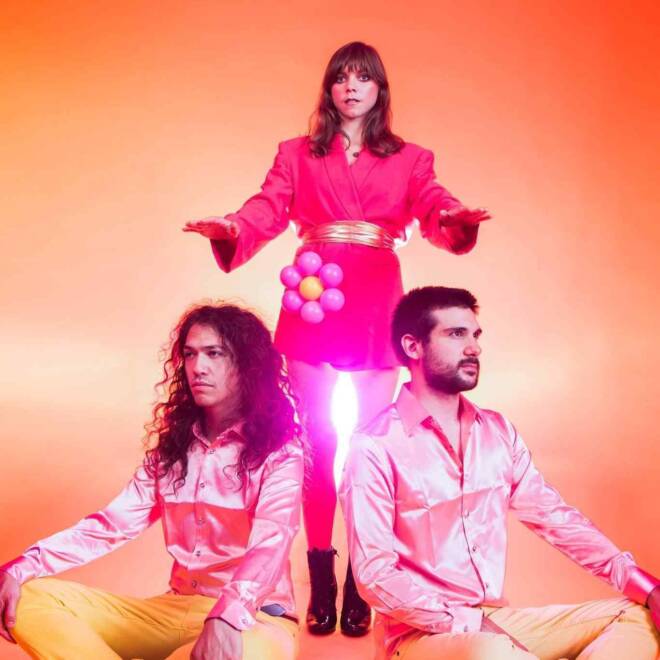 Arc Iris - $GNMS
---
Experimental pop trio Arc Iris gifted fans with their new ambitious and sci-fi theme single "$GNMS" of their upcoming record Icon of Ego. Although the original version of the track from their debut album contained a more loose and folky feel, this version drips with a new found electronic complexity. Over the course of the six minute track, the group take listeners on a musical journey that lyrically dives into the questions of human existence, desire, and greed, all while accompanied with delicate keyboard playing, dramatic synthesizers, percussions, and with lead singer Josie Adams' sharp and sawing voice. "$GNMS" is an art pop masterpiece that takes chances and comes out a winner by all means.
—
Alessandra Rincon
on August 31, 2018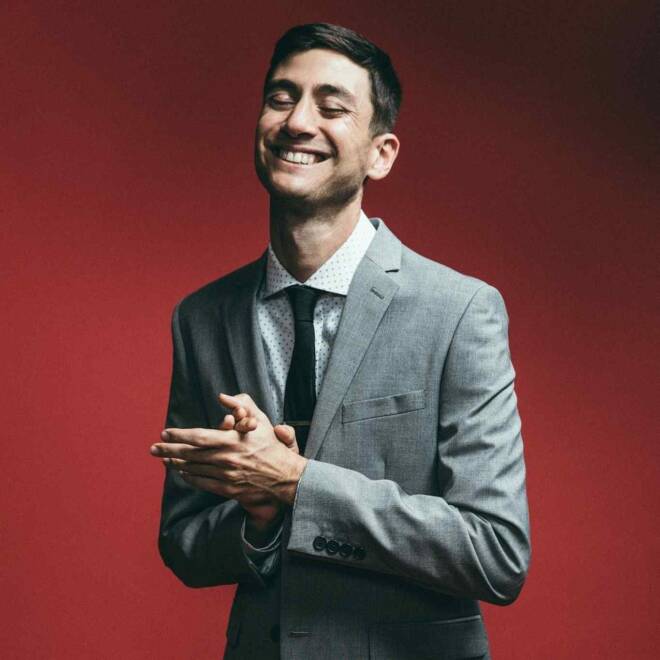 Joey Dosik - Take Mine
---
Joey Dosik is known for penning basketball-themed love songs and ripping through saxophone solos with DIY funk goofballs Vulfpeck, but he takes a more tender approach on "Take Mine," a soulful piano ballad with the heart of a Stax Records single. "Running and you can't go on / Pretending when you don't have your smile / You've lost your smile / So why not take mine?" he croons, letting the smile show in his voice. Meant to console a friend in need, there are clear echoes of The Beatles' "Blackbird" in Dosik's offers, lending the song a more political air as well. Where McCartney's offering was a child of the folk music so strongly tied to the Woodstock era, Joey Dosik looks to the soul and Motown hits of the same period, decorating his song with with a key bass groove and a string section one might expect on a Stevie Wonder or Jackson 5 tune, respectively. As the song reaches the peak of its crescendo — the highlight of the song being the emotional release of the chord change under that final gift, "Take some of mine!" — it sounds less like a question and more like a done deal, a talented young musician giving everything he can to his friend and his debut album.
—
Daniel Shanker
on August 31, 2018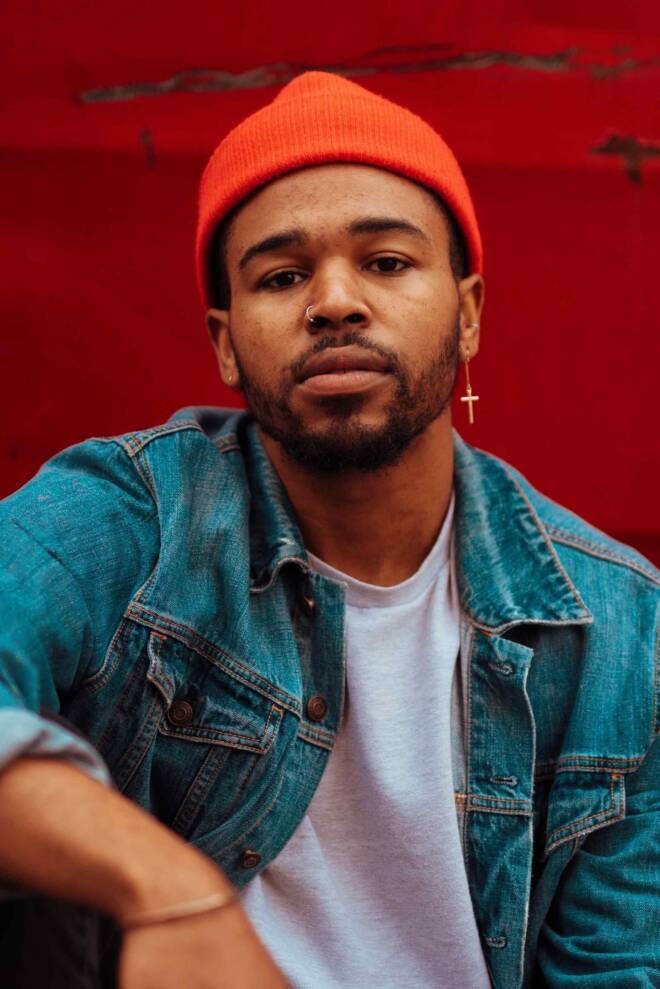 Michael-Andrew - YOU
---
In a beautiful fusion of indie-folk and ambience with touches of R&B, Michael-Andrew Spalding gives us his debut album, atlasTELAMON, the name coming from a poem penned by the Cincinnati singer-songwriter and multidisciplinary artist himself. With imagery driven lyrics and a musical landscape that's as all-consuming as the vocals it accompanies, "YOU" highlights everything Michael-Andrew brings to the table. While its easy to get caught up in the sound, the lyrical themes of "YOU" are also worth exploring. If you close your eyes you can almost see it playing out. The song starts out the way a movie does in media res, throwing us into the climax before revealing how we arrive to it. Spalding sings of being underwater, and in the next breath tells us of his desire to go to the water. These lines expose the truth behind the concept that at times the very thing we desire has an overtaking power unbeknownst to us. Still the songs ends with the urge to go to the water, as if calling us back to that time of naivety and innocence when we filled our minds with picturesque thoughts and ignored whatever harsh realities may be a side effect. This is "YOU" by Michael-Andrew, and we're nothing short of impressed.
—
Dara Bankole
on August 30, 2018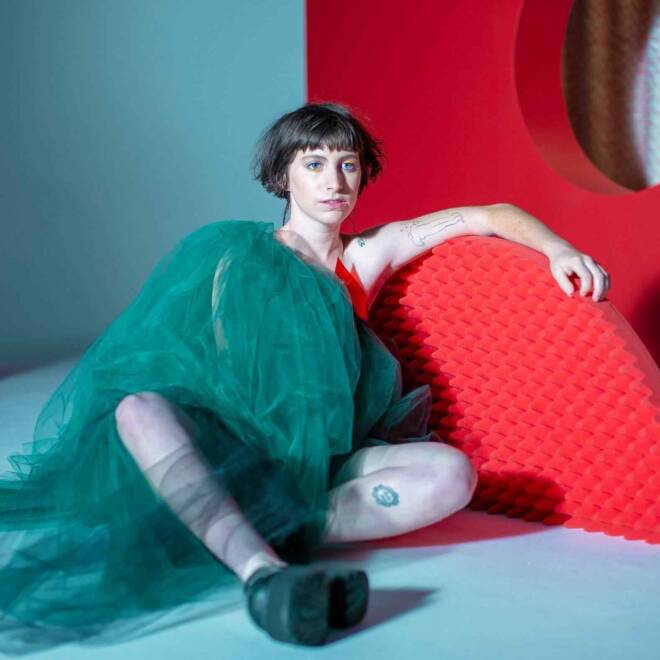 Ian Sweet - Hiding
---
IAN SWEET is due to release their sophomore album, Crush Crusher, this coming October. This project of Jilian Medford, has made it's name in the Boston DIY scene along with bands such as Frankie Cosmos and Palehound. Their first LP Shapeshifter received critical acclaim from the world of indie rock and beyond, and thus their upcoming album has many music listeners biting at the grip. "Hiding," the album's opener and single the has not disappointed.

"Hiding" is largely about losing one's identity in a relationship and making strides to regain some semblance of self. With "Hiding," we are given all the guitar-led progression and biting lyrics that we love from indie rock, and a little something extra. Jilian's voice manages to culminate in a hazy gasp, supported by crashing drums and a strong base, leading listeners through the ups and downs of the songs sporadic sound. The hook of the song, "I forgot myself in you," blares throughout much of the work with power. The beginning and end of the work however exists like a whisper in your ear, making the sing both intimate and ostracizing, much like the experience Medford is attempting to convey. "Hiding" is not only a sweet taste of IAN SWEET'S new album, it's a feast all on its own.
—
Samantha Weisenthal
on August 30, 2018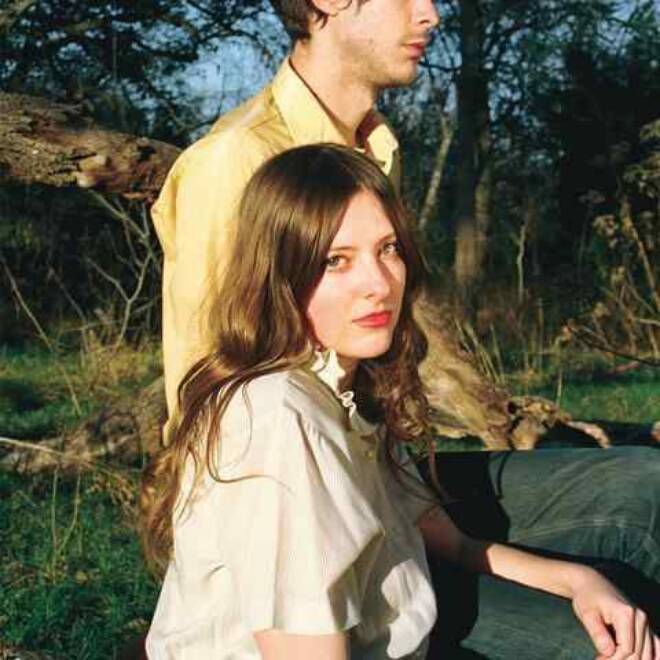 Molly Burch - To the Boys
---
At first listen, Molly Burch's smoky track "To the Boys" sounds like something out of a 1920s jazz club record. Against the rhythm of a precisely plucked guitar and a vintage Cuban jazz beat, Burch expresses in the song that although she's "a quiet talker" there's no reason for men not to listen to her when she speaks. With lyrics like, "I don't need to scream to get my point across," she creatively demands to be listened to both literally and artistically with her unique and enticing vocals. The hypnotic and dreamy chorus poetically addresses "the boys" "I know that you want me to be / And I never will / I hope you're listening still," balancing the confidence Burch feels in her abilities and her gentle demeanor. After a brilliantly executed guitar solo that ebbs and flows with intricate riffs, the track comes to an abrupt halt, as if to punctuate the bold statement that Burch made with her well-crafted song and lyrics.
—
Alessandra Rincon
on August 29, 2018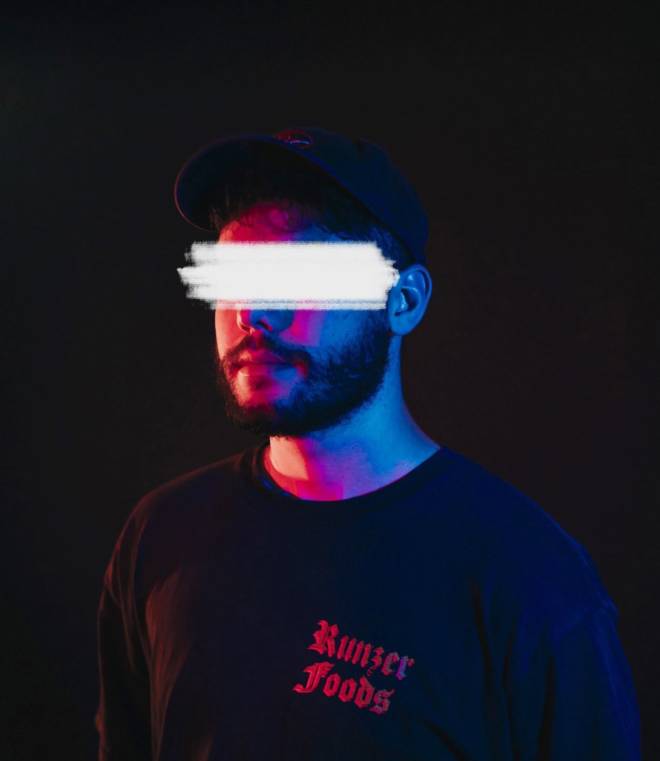 Duumu (feat. ÊMIA) - Forward
---
ÊMIA's feature on Duumu's latest track released as a part of Monstercat Instinct Vol.2, "Forward," is powerful in its delicacy. It's the latest in a line of many successful collaborations that the singer/songwriter and producer, Anh Le, has put out under the pseudonym, ÊMIA. Contrasted against the light trapp of Duumu's style, her airy soprano voice lends a lovely melodic element to this summer-y EDM track. The harmonies are so airtight that it causes the sound to vibrate with energy. "I'm going crazy thinking 'bout the ways things have could have been between the two of us... I'm going somewhere," she sings. Then, it's hard to tell if she says "maybe it's forward," or "baby it's forward," until the end of the song echoes "I'm moving on." The frantic nature of the song reflects the struggle with that ambiguity.
—
Grace Eire
on August 28, 2018