Buzzing Daily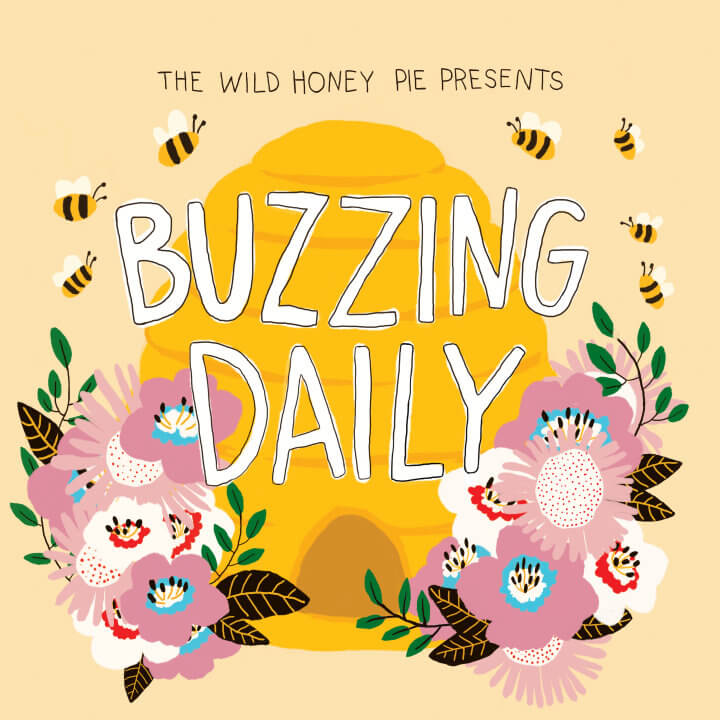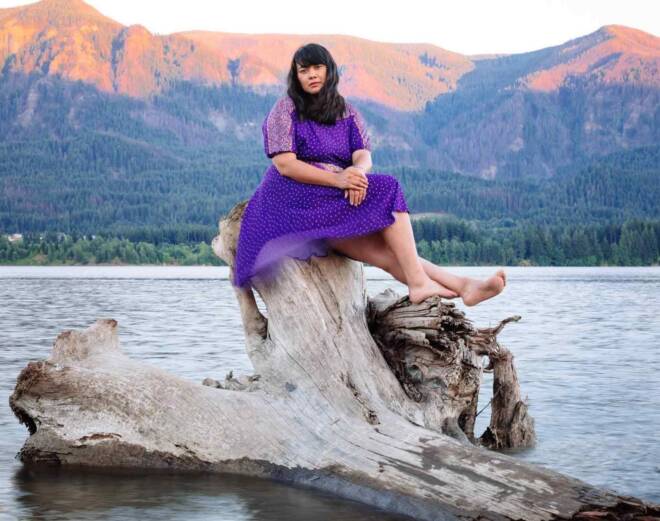 Black Belt Eagle Scout - Soft Stud
---
Black Belt Eagle Scout is the soul project of Portland based, radical indigenous queer feminist, Katherine Paul. "Soft Stud" is the opening track off of her record, Mother Of My Children. The opening guitar is grungy and raw and identifies with the revolutionary woman not looking to back down. When Paul begins to sing there is a contrast that cuts like glass. Her voice is pure and emotive. The lyrics are simple but they ring out almost like a chant. It is impossible to not feel moved. 
—
Sophia Theofanos
on August 16, 2018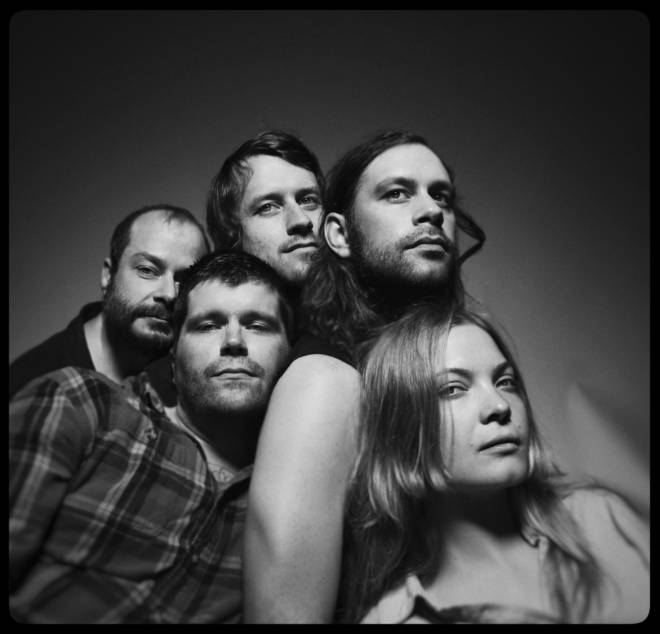 Campdogzz - Southern
---
Despite her prowess as a vocalist, Campdogzz frontwoman Jess Price is, firstly, a filmmaker. Her talents manifest in arrangements and narration, which build the cinematic soundscape "In Rounds" — the band's latest LP — occupies. Beyond that, Campdogzz is as emotive an endeavor as any Hollywood drama. The Chicago-based project sits at the intersection of what are perhaps America's saddest musical designs: Alt Country (a la Phoebe Bridgers and Julien Baker) and Midwest Emo (American Football and The Promise Ring). "Southern" is no exception — a ballad for a less-than-benevolent god or scornful ex-lover, the song has its narrator praying, bracing her lightning rod for the onslaught of "weather waves" the so-called hope man will bring. 
Price's voice rings prophetically over the lines, "Come on down / You mean right, don't you," inviting him closer, knowing he will not be good to her as he is to "the Southern belles." The low chug of emo guitar, an unmistakeable mark of Midwesternness, winds around the Price's voice, damning her un-Southern and keeping her from the hope of man's goodwill. Still, she is dauntless — she cackles over the thundering percussion, proud of her Kansan blood, beckoning to the storm.
—
Haley Walker
on August 15, 2018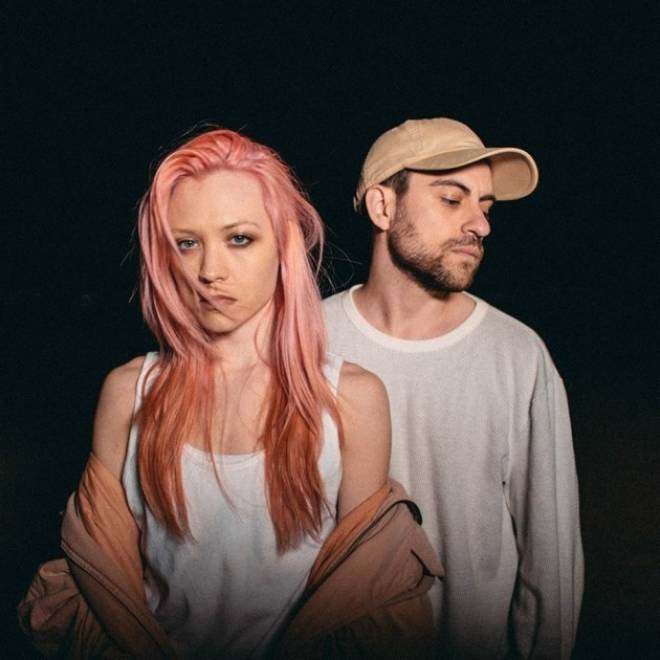 Now, Now - MJ
---
There's no doubt about it, we still have the new Now, Now record on repeat. The band's vibrant and forthright single "MJ" packs a saccharine punch, delivering a string of breakup confessions over breathy synths and a driving guitar progression. Commencing with a quiet electric hum, the song soon crescendos into an iridescent roar as vocalist KC Dalager exhales digging lyrics of idealizing her lover too quickly, alluding to her childhood idol in a tune chock-full of Michael Jackson references.

The soft droan of Dalager's voice in the intro is as chaotic as it is comfortable: it is the "aha" moment of hindsight vision, an expulsion of frustration at both parties in the relationship. The song soon lifts into a heavenly bounce, sparking danceability as soon as Dalager finds the words in her confession. Perhaps it is the most personal song Dalager has penned to date, stating admittedly how she "gave away such a pivotal part of [herself]." It just may be the answer to why the instrumentation is so celebratory: "MJ" is not a breakup song — it is a testament to Dalager's own emotional turmoil and the joy of self-realization.
—
Nicole Rosenthal
on August 15, 2018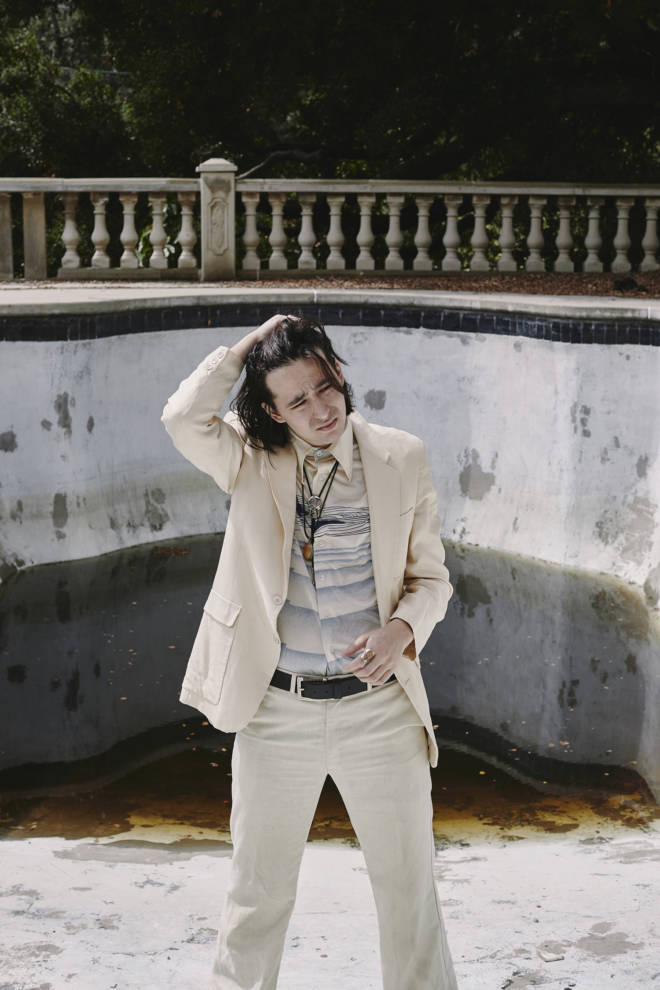 Cullen Omori - Happiness Reigns
---
Cullen Omori has a knack for writing bright, punchy indie rock songs, dating back to his time in Smith Westerns. New single "Happiness Reigns" — dropped ahead of the release of his sophomore solo LP, The Diet — continues the tradition. It opens up with a breadth of sighing guitars, parting the clouds just so you can gaze at the blue summer sky. It's the kind of indie rock that sounds timeless, as likely to be from 1994 or 2010 as it is 2018. The track is punctuated with an unexpected (but overwhelmingly welcome) guitar solo, breaking the sheen with distortion and riffage. [Photo credit: Josh Spencer]
—
Michael O'Neill
on August 15, 2018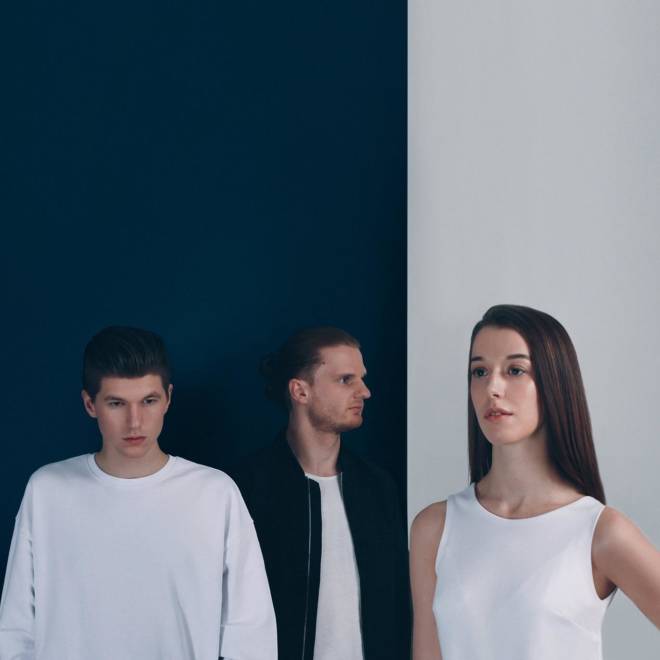 Arctic Lake - Sight of You
---
Arctic Lake, a trio hailing from Britain, has released a new single full of melancholy lyrics buoyed by upbeat instrumentals. "Will you be there in the morning?" the chorus begs, way up in the stratosphere. Emma Foster's delicate voice tugs you into the depth of what she's feeling, while the driving rhythm of the guitar, the hum of the bass and the simple consistency of the drums push the song and the story forward. "I can't take it, the sight of you not there" is the mantra that ushers us away from the song, leaving us all to remember those that make us feel that way, too. The trio's ability to take their emotional burdens and turn them into such an upbeat song is certainly something to be admired. 
—
Grace Eire
on August 14, 2018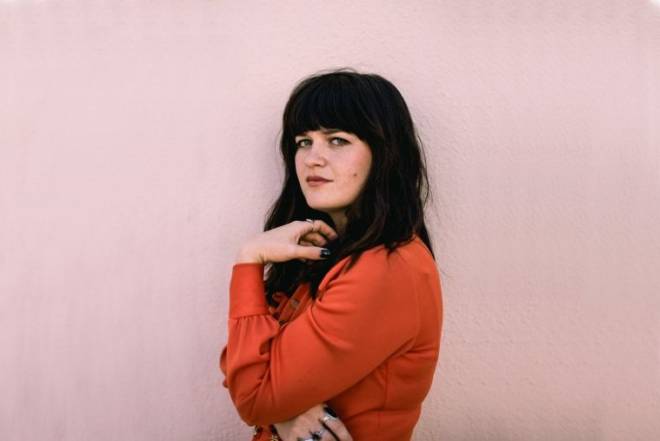 Laura Jean Anderson - Love You Most
---
There is nothing more comforting than the retro sound of warm guitars and smooth vocals, and in "Love You Most," Los Angeles singer Laura Jean Anderson delivers exactly that. With a jazzy feel reminiscent of Amy Winehouse or Haley Reinhart, it's cool and effortless - the type of tune you'd listen to while on your way to the Rockaways in the middle of July. Or maybe with the sassiness that Anderson offers up through her lackadaisical vocal, it could be the new confidence booster you'll soon be playing in the morning. 
—
Kirsten Spruch
on August 14, 2018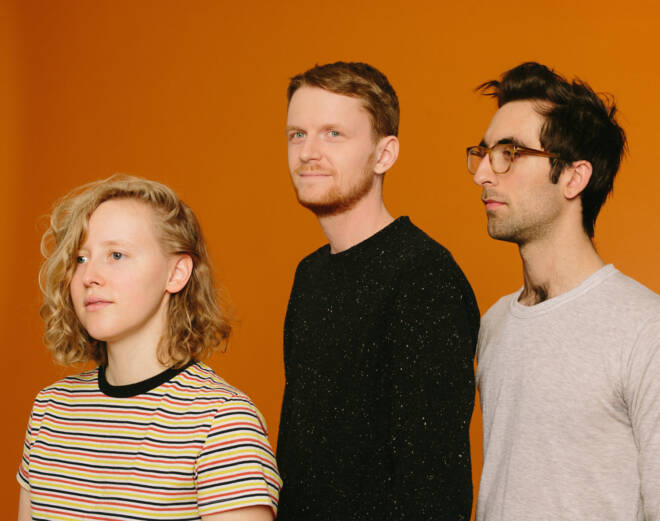 Bad Bad Hats - Write It On Your Heart
---
"Write It On Your Heart" is the first single released off of Bad Bad Hats latest record, Lightning Round. The indie rock band based in Minneapolis, Minnesota is fueled by the break-ups, relationships, and longing love letters written by the effortlessly powerful front woman, Kerry Alexander. "Spare me your love / I don't deserve anything / That's how you made me feel / Traded me for a stranger, baby" the lyrics are sincere and hit straight at what it means to be young, in love and abandoned. The instrumentation is hyperbolically upbeat and welcoming with nods to 90s pop rock. Catch Bad Bad Hats in a city near you this fall!
—
Sophia Theofanos
on August 14, 2018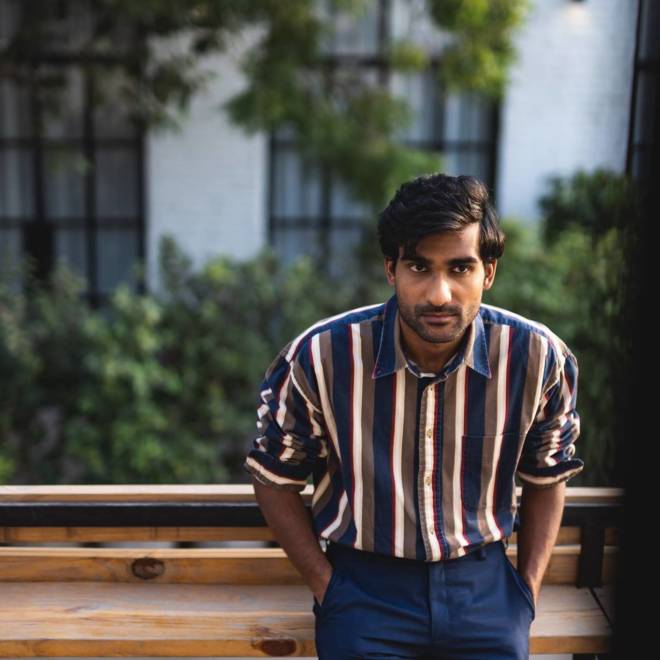 Prateek Kuhad - 100 Words
---
Fans of Passenger or Destroyer, listen up: we've got your new favorite artist. His name is Prateek Kuhad and he recently released his new EP,  "cold / mess." Produced by Kuhad as well as Peter Groenwald and Konrad Snyder, an EP highlight is the closer, "100 Words." The instrumentation is simple, featuring an acoustic guitar and echoed-out piano chords. Kuhad's voice is light, almost like a quiet whisper, but his soft delivery combined with heart-wrenching lyrics packs a powerful punch. "cold / mess" is out now.
—
Kirsten Spruch
on August 13, 2018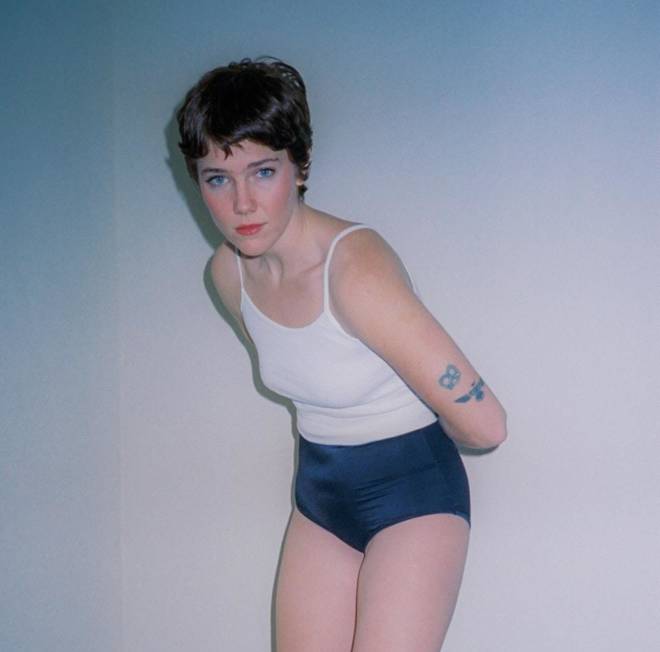 Your Smith - Bad Habit
---
"I've got a bad habit of livin' rich on minimum wage" is a lyric to which so many of us can relate. But then, the next line, "but loving you is the worst one" hits even harder. Your Smith's track, "Bad Habit" saunters through a fog of cigarette smoke and across a floor sticky with spilled beer toward an individual who creates just as much heartbreak as they do joy. The hazy pace of the song brings you into a very specifically woozy headspace. There are few things more dizzying than loving someone who's wrong for you, and Your Smith is able to capture that dilemma and house it in this track, using dreamy harmonies on slightly sour lyrics. 
—
Grace Eire
on August 13, 2018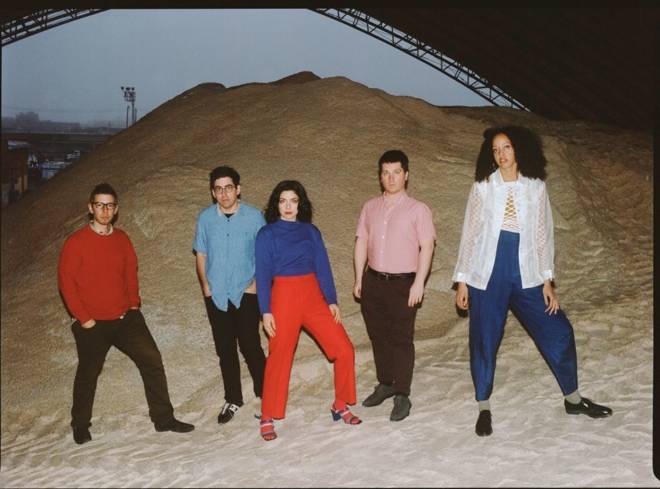 Ava Luna - Centerline
---
For about a decade now, Brooklyn alternative-funk band Ava Luna has remained a consistent presence on the NYC music scene. All the while, the band's repertoire has also constantly been evolving. Now on the verge of their fifth full-length LP (including last spring's Histoire de Melody Nelson, which was a cover of Serge Gainesbourg's album of the same name), it would seem that Ava Luna's affinity for indie funk-rock has veered more in the direction of '80s new wave. The new album's second single "Centerline" consists of quirky synth licks reminiscent of "She Blinded Me with Science" by Thomas Dolby while still maintaining the band's signature bass-driven grooves. Moon 2 is available September 7th via Western Vinyl.
—
Bobby Lewis
on August 13, 2018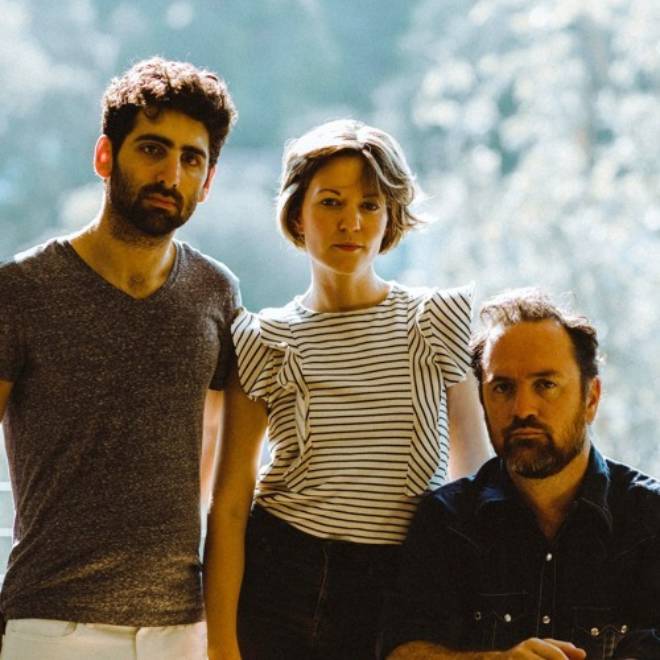 DYAN - Absence
---
On "Absence," the title track from DYAN's forthcoming EP, the indie trio creates a spacious world full of Lana Del Rey-esque vocals, eerie synths, and whimsical acoustic guitar. If you listen all the way until the end, you might even get a little taste of a perfectly utilized saxophone. Much like the song title, it does feel like something is emotionally absent as singer Alexis Marsh sings from a distance, but that's what makes it so mysterious and ghostly. DYAN consists of Marsh, Samuel Jones, and Dan Dorff Jr and their EP Absence is due out soon. 
—
Kirsten Spruch
on August 10, 2018