Buzzing Daily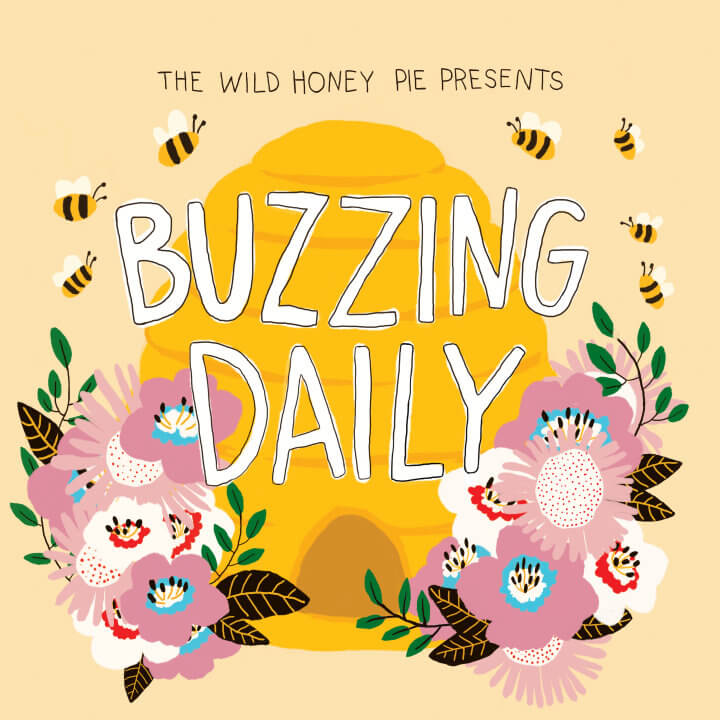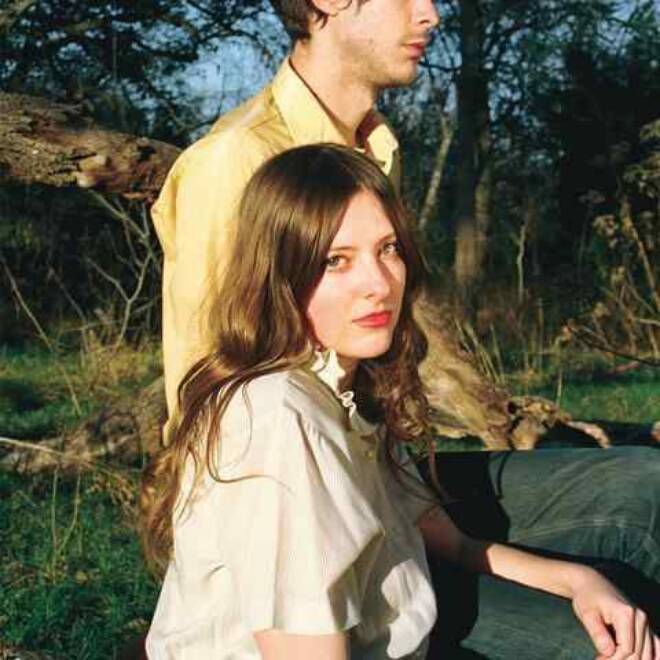 Molly Burch - To the Boys
---
At first listen, Molly Burch's smoky track "To the Boys" sounds like something out of a 1920s jazz club record. Against the rhythm of a precisely plucked guitar and a vintage Cuban jazz beat, Burch expresses in the song that although she's "a quiet talker" there's no reason for men not to listen to her when she speaks. With lyrics like, "I don't need to scream to get my point across," she creatively demands to be listened to both literally and artistically with her unique and enticing vocals. The hypnotic and dreamy chorus poetically addresses "the boys" "I know that you want me to be / And I never will / I hope you're listening still," balancing the confidence Burch feels in her abilities and her gentle demeanor. After a brilliantly executed guitar solo that ebbs and flows with intricate riffs, the track comes to an abrupt halt, as if to punctuate the bold statement that Burch made with her well-crafted song and lyrics.
—
Alessandra Rincon
on August 29, 2018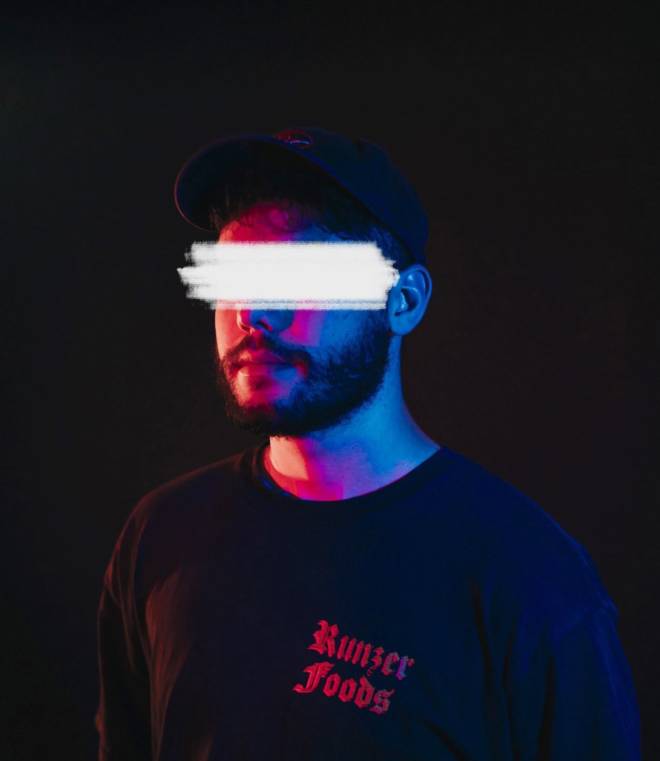 Duumu (feat. ÊMIA) - Forward
---
ÊMIA's feature on Duumu's latest track released as a part of Monstercat Instinct Vol.2, "Forward," is powerful in its delicacy. It's the latest in a line of many successful collaborations that the singer/songwriter and producer, Anh Le, has put out under the pseudonym, ÊMIA. Contrasted against the light trapp of Duumu's style, her airy soprano voice lends a lovely melodic element to this summer-y EDM track. The harmonies are so airtight that it causes the sound to vibrate with energy. "I'm going crazy thinking 'bout the ways things have could have been between the two of us... I'm going somewhere," she sings. Then, it's hard to tell if she says "maybe it's forward," or "baby it's forward," until the end of the song echoes "I'm moving on." The frantic nature of the song reflects the struggle with that ambiguity.
—
Grace Eire
on August 28, 2018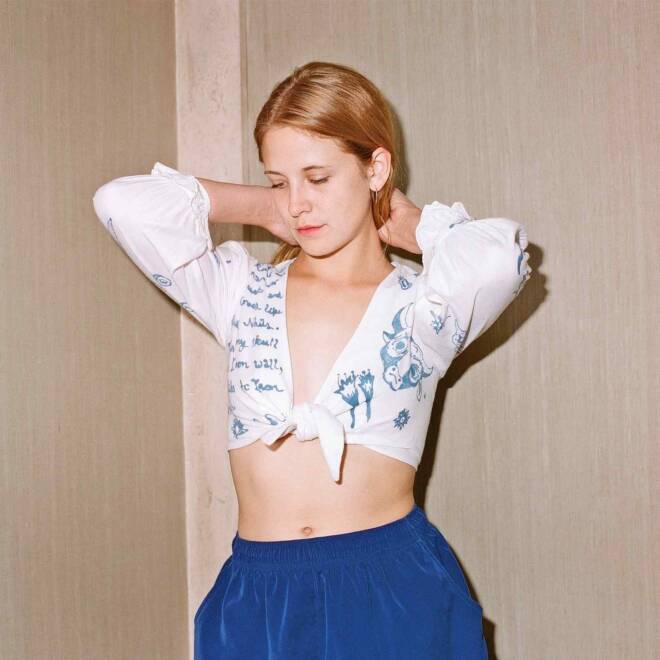 Helena Deland - Rise
---
Of all of the artists we have come to admire this past summer, Helena Deland remains the most mysterious. Deland is a Montreal songstress who has just released, her From the Series of Songs "Altogether Unaccompanied" Vol. I & II. She manages to both confuse and excite us in her lengthy titles and delightfully heartbreaking nature. Deland's mysteriousness is not exclusively evoked by strange release practices, we are also perplexed by how such a young artist manages to captivate us, song after song, by her lyric driven and alluring indie bedroom-pop. 
In "Rise," we see Deland construct a ballad which cascades into a room, filling the space with a milky fullness. The song is about getting close to a partner just in time to see them leave before truly getting to love them fully. It is a flowing ballad, from beginning to end we fall deeper in love with the artist, leaving us heartbroken by her pain revealed at the end of the song. Deland has created a sweet song that leaves us feeling all too bitter, reminding us of our own heartbreaks and confusions. After all of this however, Deland manages to serenade us into a pleasant, content feeling by the end of the song. Helena Deland captures listeners in her vulnerable authenticity and relatable bittersweetness, leaving us hungry for more from this new and promising artist. 
—
Samantha Weisenthal
on August 28, 2018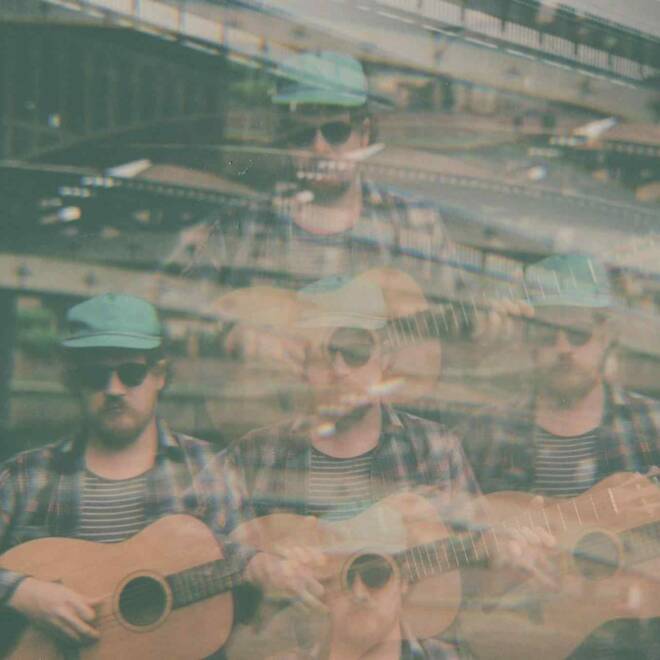 Michael Nau - On Ice
---
Since stepping out from behind his former projects, Cotton Jones and Page France, Michael Nau has released his first full solo album, Michael Nau & The Mighty Thread. Nau has proven himself to be a deeply satisfying songwriter with a leaning towards melodic pop rock and country-esque soulful folk. With his song "On Ice," Nau shows off his a mastery of the ear worm with the hook, "Doesn't matter if we turn on the light / Baby let's turn on the light" cascading throughout much of the song. The song is as groovy as it is considerate, with melancholic lines such as, "I wasn't dreaming about anything / But was afraid that I might", breaking their way through the shimmering nature of the song. This beautifully phrased world-weariness is set to a sound reminiscent of Neil Young and Mac Demarco's brain child. 
"On Ice" is a nod to what rock music can be: catchy, soft, poignant, apt, relatable, and so much more. The backbone of the work consists of a simple chord progression played on a Wurlitzer, stripped down lyrics with a catchy chorus, and a voice that so aptly captures the best voices of pop-rock from the past, with the most kind voices of indie-rock today. "On Ice" shows us that Michael Nau's penchant for soothing ballads will only continue with the influx of solo work we so desperately hope he continues to make.
—
Samantha Weisenthal
on August 27, 2018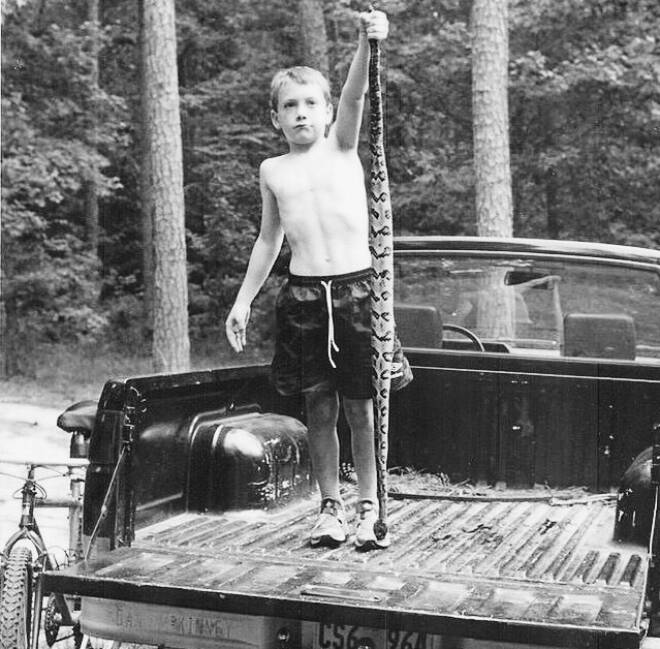 Young Villains - Need
---
Young Villains, the side project of Colony House's Parke Cottrell, is introducing itself to the world with "Need." While Colony House's brand of raucous indie pop could get the entire bar up and moving the second its first notes leave the jukebox (they even tour with an enormous Colony House marquee one), this first effort from Young Villains, might soundtrack the fading memory of your high school's last slow dance with a soaring anthem. Guitars shimmer over a larger than life chorus that lends itself to larger than life memories. "Oh don't say / You've got everything you need," pleads a pining voice, unwilling to accept that someone's "everything" could somehow omit him. The sparse guitar solo takes its time, savoring each note and letting it linger, knowing all too well that the end is drawing near. And naturally, before long, the curtains close and the blinds are torn open. "The sun came out for you and me / It was all a dream."
—
Daniel Shanker
on August 27, 2018
Oso Oso - gb/ol h/nf
---
Oso Oso aren't a group to approach things straightforwardly. Case in point: their new track, which breaks the conventions of indie-emo and also sports the confusing title "gb/ol h/nf," which stands for "goodbye, old love; hello, new friend." Oso Oso have a skate-park ready sound, complete with quickly-strummed guitars and a laid back yet impactful energy. However, they put a sunny spin on their sound, drawing from the likes of Real Estate and Beach Fossils to add layering and subtlety to their pop-punk basis. "If I serve no use, where will I get my purpose from?" wonders Jade Lilitri, showcasing the group's lyrical depth that helps them stand out amongst their peers. The acoustic-cum-electric breakdown that commandeers the song's second half wraps "gb/ol h/nf" in a big warm bow, and kicks off Oso Oso's latest EP in stunning fashion.

—
Michael O'Neill
on August 24, 2018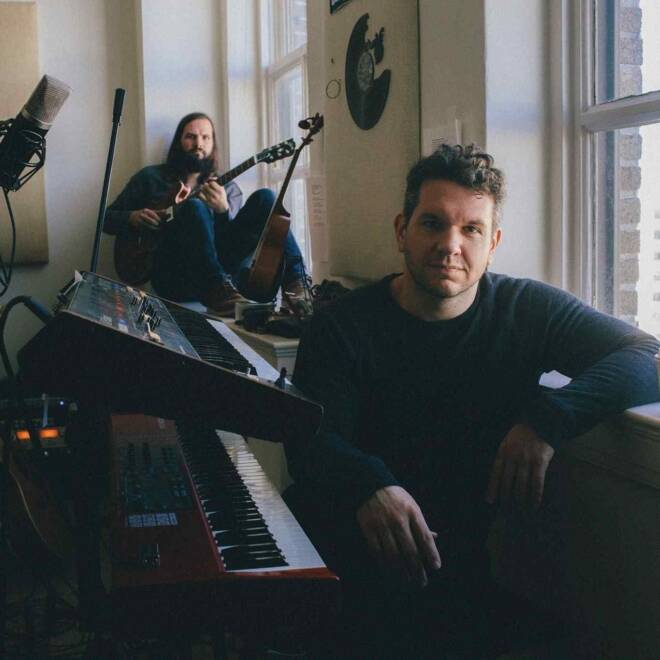 Beta Radio - Tongue Tied
---
While three minutes and seven seconds isn't by any means amongst the shortest songs in the world, it tends to feel that way when you hear a song that leaves you wanting more. Integrating folk and ambience while anchored in its orchestration, "Tongue Tied" is that song. This cinematic first single from Beta Radio sounds as if it should be playing during an important life moment, like seeing the northern lights for the first time or during a first kiss that took way too long to occur. As the song ends, magnificence blares through the horns while the piano and strings gradually build to a beautiful and incandescent exhale. Beta Radio is made up of Benjamin Mabry and Brent Holloman, two longtime collaborators that met at a high school summer camp and bonded over their mutual adoration of Simon & Garfunkel. Fans of Bear's Den and Novo Amor will especially appreciate Beta Radio's musical offerings and should be sure to catch their latest album Ancient Transition out on September 14th.
—
Dara Bankole
on August 23, 2018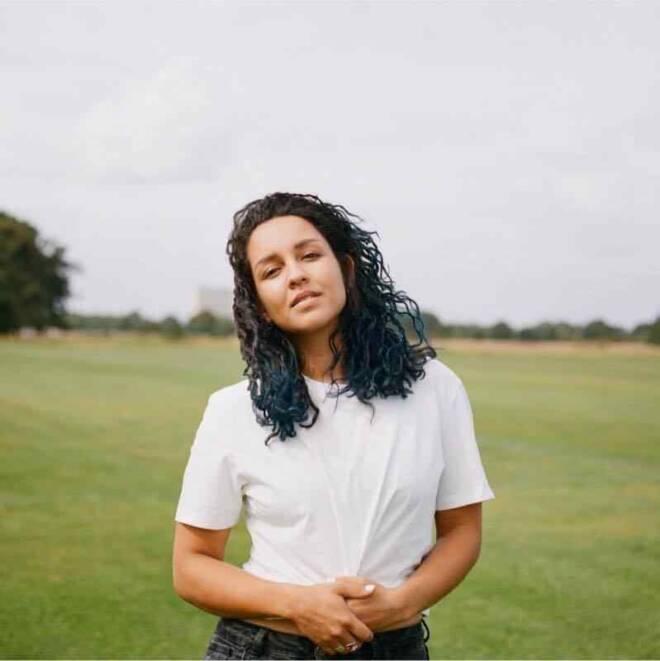 Eliza Shaddad - This is My Cue
---
Lustrously-hued songwriter, Eliza Shaddad's latest track, "This Is My Cue" feels like riding an extravagant, weather-beaten carousel in the rain. It captures the reckless melodrama of youth and relationships in a cyclical, grounded nature. Like the presence of an old carousel still full of color and magic the song is carried by enchanting, refreshingly minimal production that harkens back to older musical styles while still reflecting younger developments such as heavy vocal processing and spacey, reverb-filled guitar. Shaddad's voice is sugary and wild and her lyrics are open yet sophisticated. As she lilts, "Nothing ever changes really / Never mind the many things we say," we are reminded that for better or worse, we don't really change all that much. As we develop new "faces" throughout our lives, most of the time our hearts remain the same. Sometimes, like for Shaddad, that means being struck with indecision, again and again. Be sure to check out her debut album, Future, dropping on October 26th.
—
Andrea de Varona
on August 23, 2018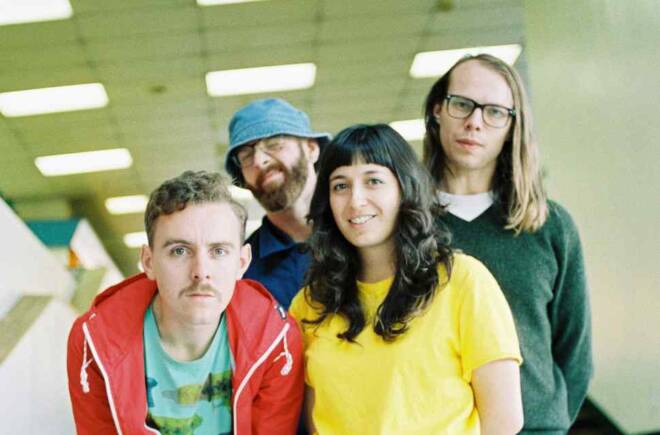 The Beths - Future Me Hates Me
---
The debut album from indie-pop Auckland native band, The Beths, is perfect for playing in the car when in need of a good pick-me-up, providing the perfect screaming-on-the-highway type of mood. The title-track and single off of the album,"Future Me Hates Me," is not the most optimistic of songs however with relatable self-deprecating content it'll leave you smiling at your own humanistic remorse about the condition of life and relationships. "Future Me Hates Me" is centered around the idea that one is bound to be disappointed by their decisions: that hindsight is 20/20. 
While indie-pop often provides listeners with stuck-in-your-head melodies and words that are too often deemed one-dimensional, The Beths manage to evade this stereotype. The precise vocal layering in conjunction with the guitar and drum-led melodies pair almost perfectly in "Future Me Hates Me." Additionally, the prechorus gives us a break from intense instrumentals, allowing listeners to connect more deeply with the narrative portrayed throughout the song. This break in instrumentals is one reason that "Future Me Hates Me" is not one of many forgettable pop songs. The Beths are displaying a familiar character and a feeling, one is both yearning for intimacy yet afraid of the consequences. This new album leaves us excited for the future of The Beths and indie-pop as a whole.
—
Samantha Weisenthal
on August 23, 2018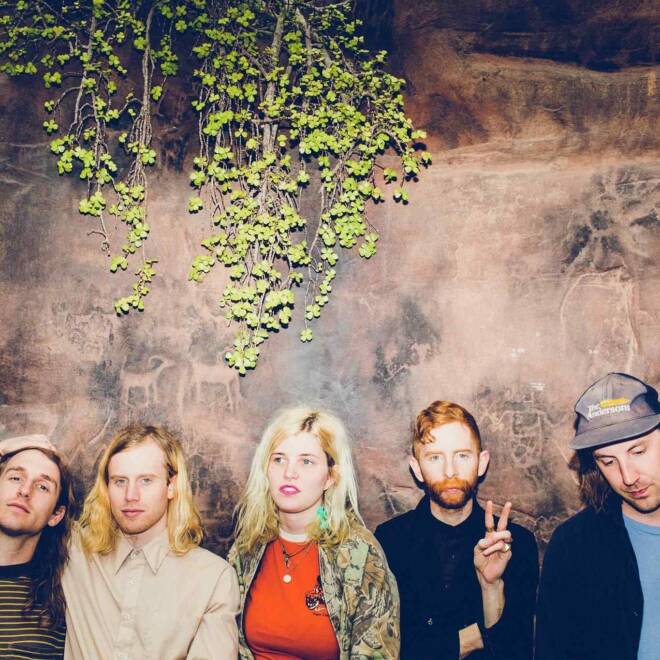 Saintseneca - Ladder to the Sun
---
Saintseneca's "Ladder to the Sun" is three minutes of pure, unbridled, overflowing joy. Over a jubilant cacophony of acoustic instrumentation led by a relentless stomping rhythm, frontman Zac Little reassures himself that even if there are problems — and problems there are indeed — they will all be alright in the end. "Don't you worry if we burn / All the light falls back to earth," he sings, counting his blessings and looking quite literally on the bright side. A Friday-at-5-o'clock kind of song, "Ladder to the Sun" is a sigh of relief when the end is finally in sight. "No one is more free than us," Little asserts with the confidence of a man who perhaps never dreamed it could apply to himself, relishing the truth of it. His vocals soar in the chorus as more and more of his friends join the party for a final instrumental release, one that would go on forever if it only could. The holes we dig ourselves into only ever get deeper, but he'll always have the ladder to climb up out of it to bask in the sunlight for a little while.
—
Daniel Shanker
on August 22, 2018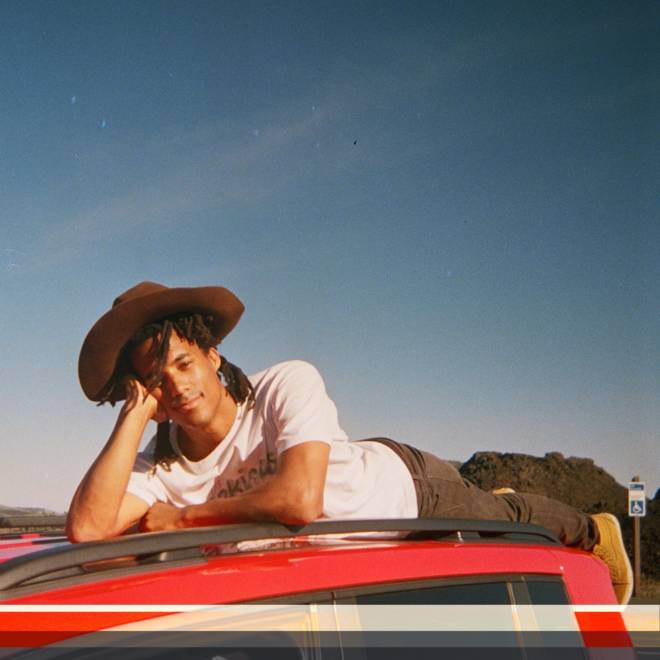 Conner Youngblood - Los Angeles
---
Conner Youngblood recently released his second beautiful album, Cheyenne. "Los Angeles," the second track on the album, paints a picture of a city washed with watercolors that tint it with a longing. The audio scape Conner creates with this song tugs at your skin with the rotundity of the bass drum, the washing waves of synths and strings, the prominent and sharp tambourine, and his own weary voice. There is no chorus in this song, just a handful of verses with only enough consistency leading up to the swell of the outro. The structure is loose and the melody has an improvised feeling to it, but when you look at the whole song as a whole, it achieves the main goal: it makes you feel "stuck inside California" in December.
—
Grace Eire
on August 22, 2018