Buzzing Daily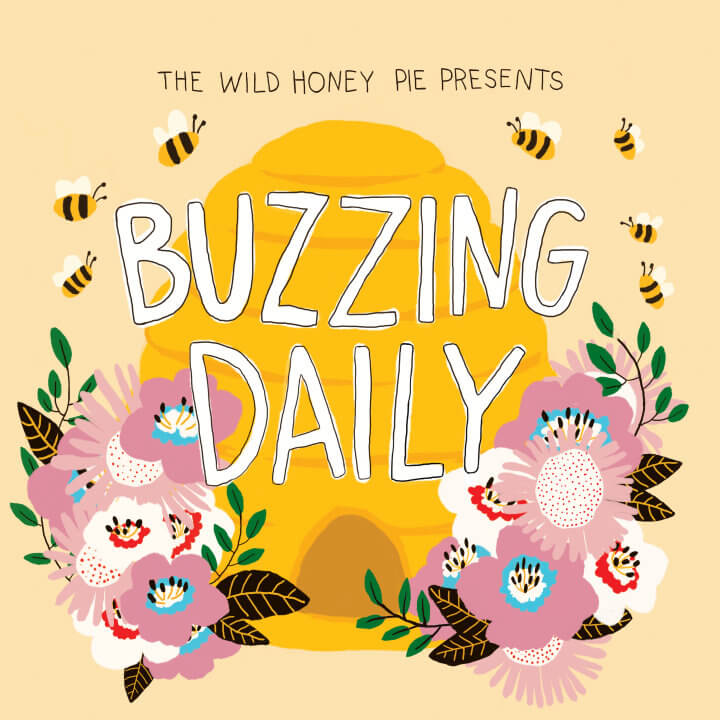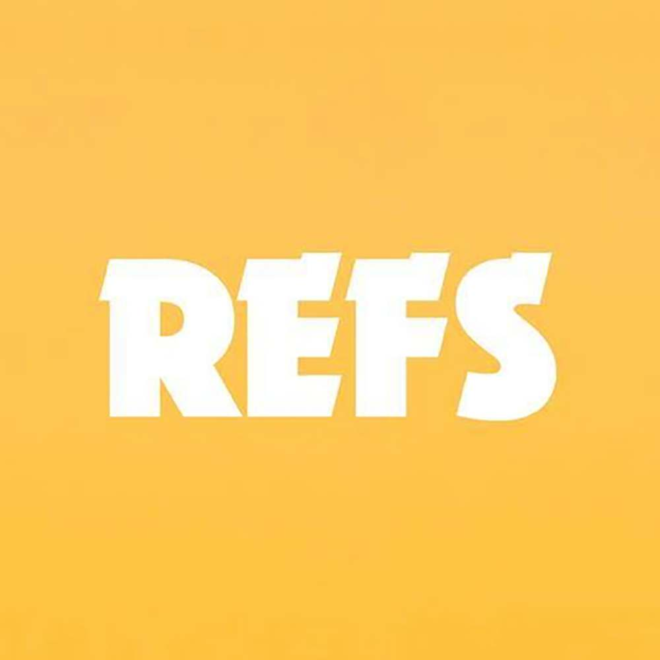 REFS - Bound To Lose
---
REFS is back at it again with another single, "Bound to Lose." We've come to expect a solo drop from Zachary Lipkins, but we're never sure when, where, or how it will drop; which, (again), makes these releases all the more anticipatory. With "Bound to Lose", REFS dives into the passiveness that's a consequence of our fast-paced, day-to-day lifestyles. The lyrics, "So I would rather feel numb / than think about what we've done / stuck in a broken rocket," capture the detachment present in many of our own interactions — not because we want to be like this, but because it's easier in the moment. And yet, this song still makes us want to get up off the couch and groove. REFS has an artful way of juxtaposing electric beats with down-to-earth lyrics, sneaking in some serious nuggets of knowledge and giving us more than we expected (in just over three minutes).  
—
Natasha Cucullo
on February 8, 2018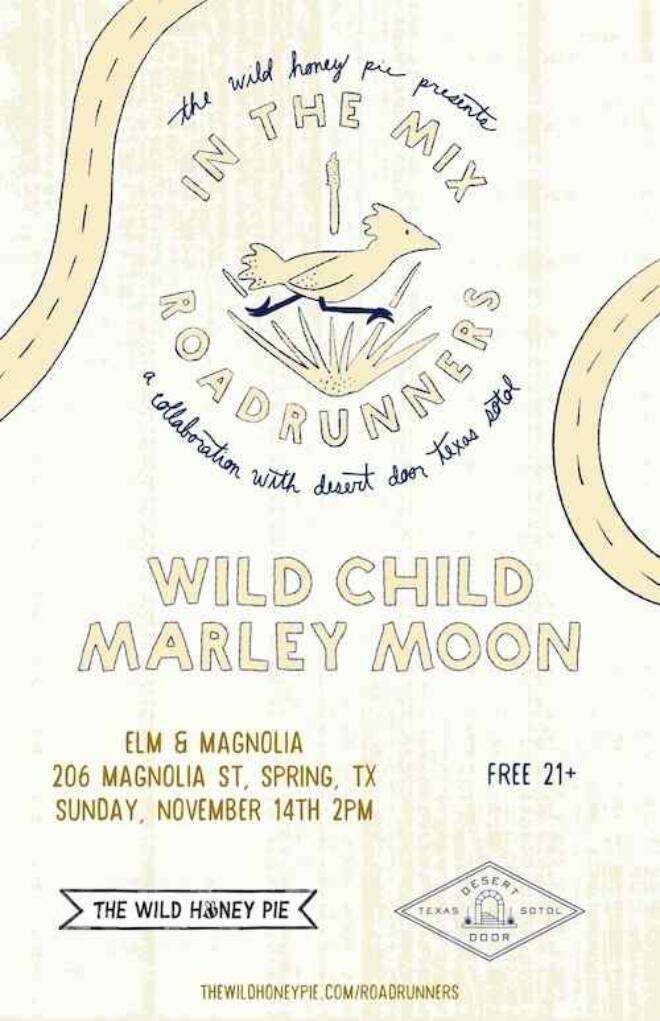 Wild Child - Sinking Ship
---
Seven-piece indie-pop band Wild Child has put out a handful of singles in preparations for their fourth studio album Expectations set to release this Friday. Known for their skillful harmonies, heart-warming melodies and genre-bending tunes, "Sinking Ships" shows us a more intimate side of the group. The lyrics of this gorgeous song sound like they were taken off the page of a journal entry, and the combination of the gentle guitar picking along with the tender harmonies make it seem like you're listening in on the private and introspective thoughts that roam in all of our heads from time to time about doubt, fear and hardships. 
—
Dara Bankole
on February 7, 2018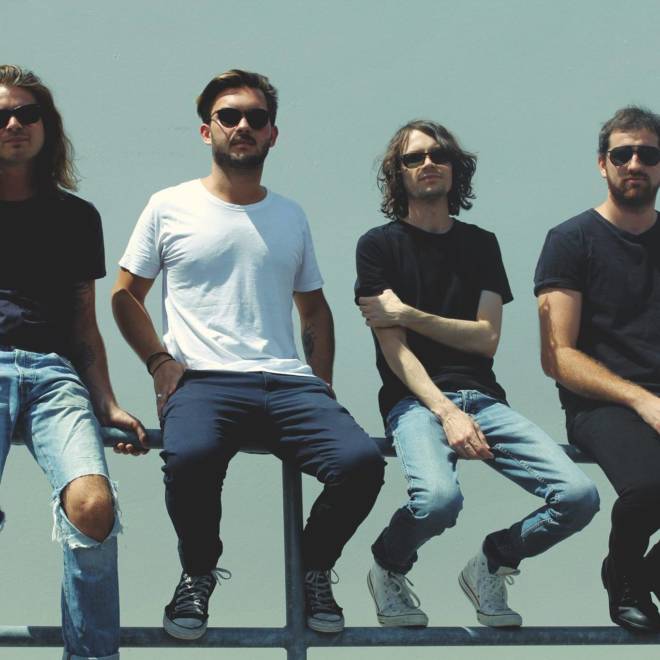 High Tropics - You Never Made It Easy
---
If Australia isn't already on your music radar yet, you're missing out! One of the many talents to come out of the Aussie indie music scene has been Josh Stewart of The Ninjas. His side project, High Tropics, has been dedicated to capturing the kind of fuzzy, guitar-driven rock music that dominated the 2000s. And it may be easy to compare his music to The Strokes, but that would dismiss just how uniquely catchy and joyous his tunes can be. On "You Never Made It Easy," Stewart wants his ex-partner to know he's not the one to blame for their problems. Between the lamenting lyrics and the uplifting melody, it's a hard story to figure out. Is Stewart truly innocent in this breakup or is he too heartbroken to accept his end of the responsibility? Until we figure it out and his heart mends, we might as well dance.
—
Brett Myers
on February 7, 2018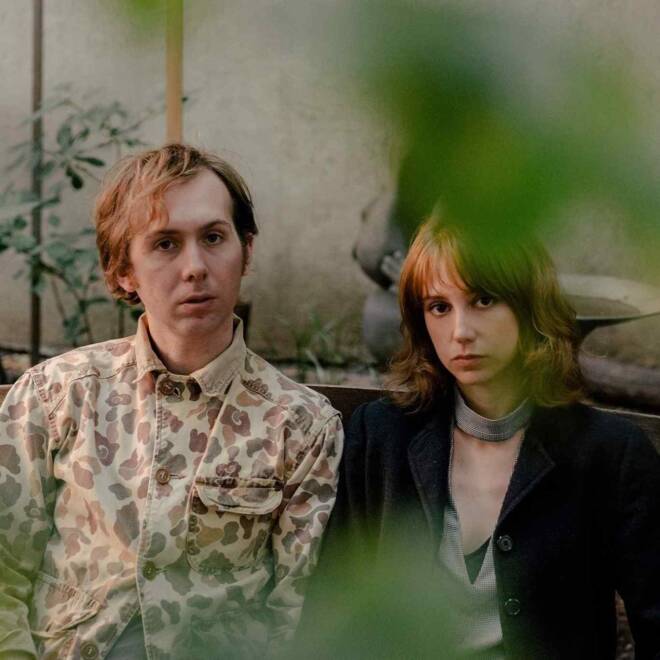 Olden Yolk - Vital Sign
---
New York-based Olden Yolk (Shane Butler and Caity Shaffer) share "Vital Sign," the second single off of their self-titled debut album. Collaborating with drummer Dan Drohan and guitarist Jesse DeFrancesco, Olden Yolk creates a dreamy "dystopian folk" (Trouble in Mind) soundscape that's brought to life on their latest track. In the band's own words, "'Vital Sign' represents two sides of a coin. It references feelings of isolation and paranoia during periods of illness and confinement, as well as the emergence from such an experience, in recognition of the trials that bind us ('it could have been you too')." Communicating the good and the bad, Olden Yolk shares a genuine experience that we can all relate to.
—
Natasha Cucullo
on February 6, 2018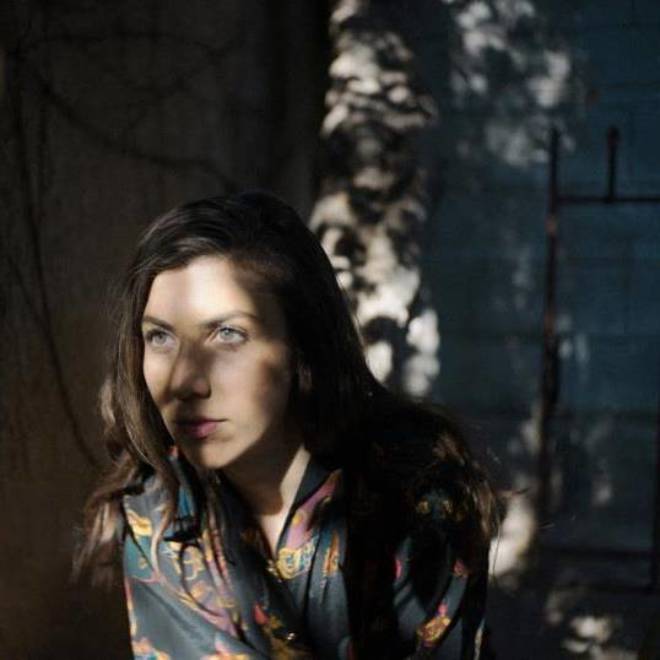 Julia Holter - So Humble The Afternoon
---
"So Humble The Afternoon" is Julia Holter's first original release since her 2015 chamber-pop masterpiece, Have You In My Wilderness. Electronic, sedate and atmospheric, it eschews the percussion and harpsichords of her most recent album and instead harkens back to 2012's dreamy "Ekstasis."

"So Humble the Afternoon" is blissfully submerged in warm waves of 80s analogue synth, reminiscent of an afternoon nap on a rainy day. A meticulous arranger, Holter unexpectedly shifts the song halfway to deliver its listeners to another, almost liminal, space. Released as part of the Adult Swim Singles series, one can hope that this is the start of a new era in Holter's already prolific career.
—
James Liance
on February 6, 2018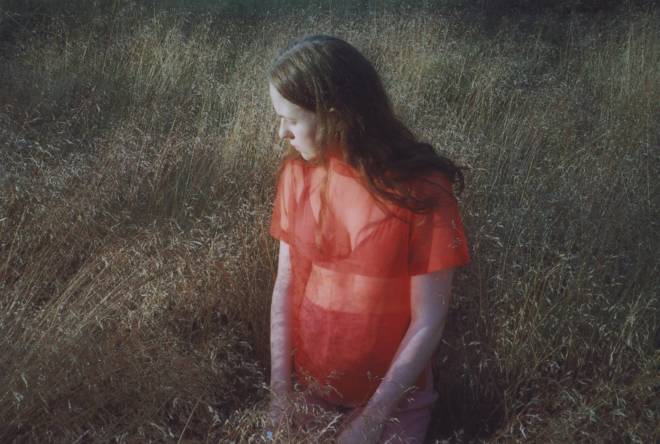 Alice Boman - End of Time
---
"End of Time" starts with a whisper. Swedish singer-songwriter Alice Boman tip-toes in with the first few lines of her new single, sharing words of unapologetic love over twinkling keys and a 12-string acoustic guitar. "End of Time" is her first single since last year's release of heartbreaking (but beautiful) "Dreams," and it offers a brighter side of Boman's songwriting, which has proven to be increasingly sharp. This song is a breath of fresh air that constantly shifts and evolves. It feels like a classic piece of pop music, but it lives in a whimsical soundscape that blossoms over time, Boman's delicate voice taking flight overhead. "End of Time" is undoubtedly catchy but still so calming, delivering a real moment of bliss that seems to pass way too fast. 
—
Nicole Rodriguez
on February 5, 2018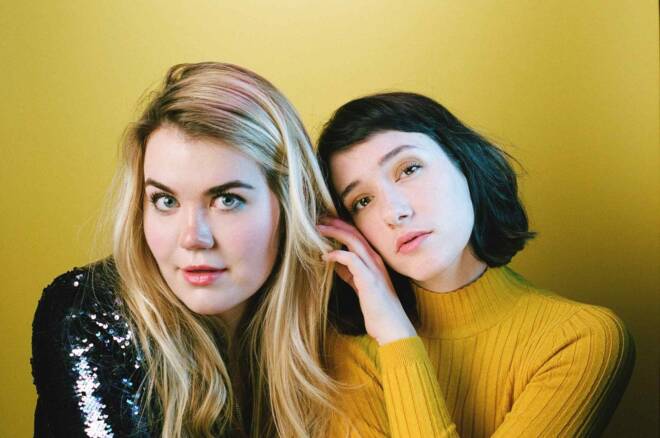 Daisy the Great - Built My Home On Hollow Ground
---
Brooklyn-based indie-pop band Daisy the Great recently released their debut EP "I've Got a Few Friends and I Wish They Were Mine" and we can't get enough of these contagious melodies. The band consists of two female lead singers, Mina Walker and Kelley Dugan, who share a unique and quirky perspective on life — one that is especially highlighted in "Built My Home On Hollow Ground." Mina states that this track "is about reinventing yourself in a new place free from the entanglements of the past." We feel more free just listening to the funk-inspired bass riffs and the shimmering voices of this dynamic duo.  Their solid harmonies mixed with invigorating percussion will definitely leave you dancing and wanting more. 
—
Kathryn Brooks
on February 5, 2018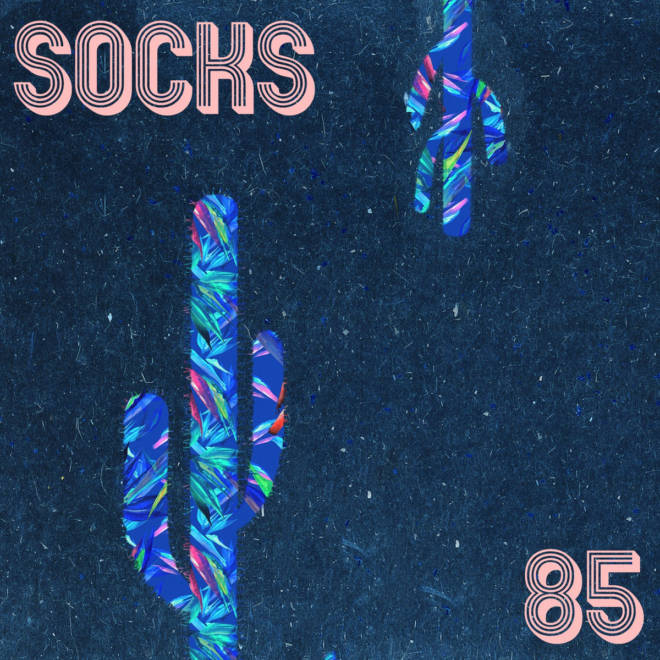 Socks - 85
---
Gabbi Krikke's voice drifts above an ethereal surf rock guitar riff that eases along through Socks' "85." The indie-rock four-piece from California definitely soaks their music in a west coast sound. There's something special about Aaron Inacio's drumming; while it's seemingly simple, it's so in the pocket that it really makes the song groove. The watery, echoing sound on this track puts you in a cool shady place, though you can still feel that California sun shining through in spots to warm you up. Krikke's vocal style is slightly indecipherable at times, but that only adds to the mood. All you really need to hear are little phrases like, "down to the river," and "dance with me" to understand what she means to convey.
—
Grace Eire
on February 4, 2018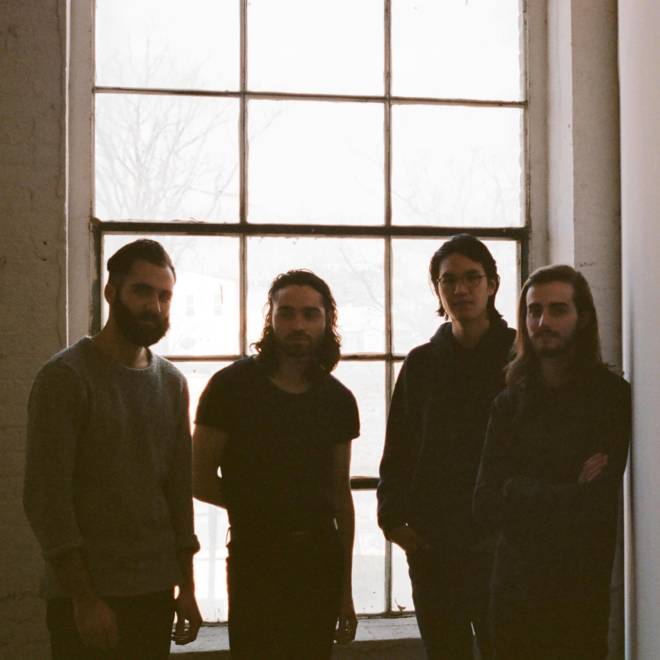 Oh Malô - Don't Look, Don't Stare
---
Brooklyn-based experimental rock band Oh Malô is back with new single, "Don't Look, Don't Stare," their first release since debut album As We Were in 2016. This song is a jittery and robotic plea for escape — grounded by driving percussion and nuanced with alien-like voices, especially powerful when repeating "I just want out," over and over again. Oh Malô creates a world that seems familiar at first, with an alternative rock sound that can be happening in any room on planet Earth. This world slowly transforms into something strange and twisty until it engulfs us completely and spits us out in new territory. This song is a bit of a departure from their previous releases, but one that feels so promising, as if the band is really on the brink of a sonic world that is uniquely their own. 
—
Nicole Rodriguez
on February 2, 2018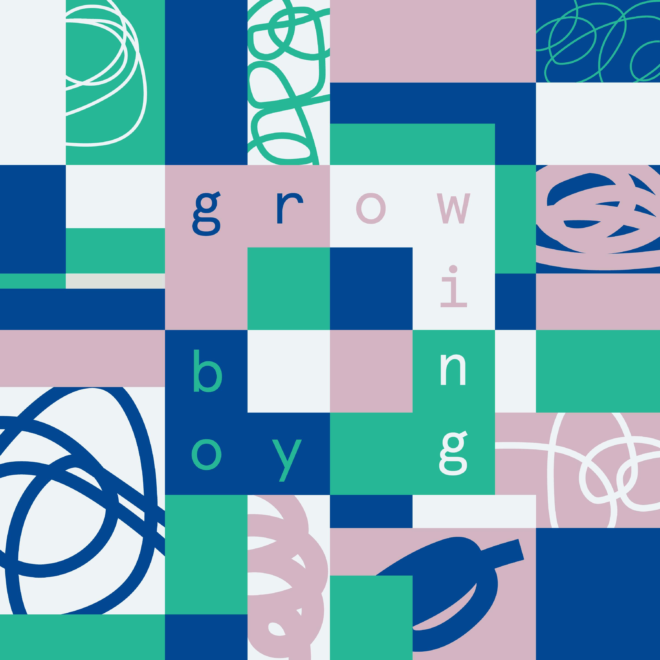 Friendship Park - Growing Boy
---
The newest single by Friendship Park, "Growing Boy" is a wonderfully enchanting departure from the sound of their self-titled 2016 EP. Where the duo once relied on vocal effects to blend with their dancy synth-pop, the authentic vocals and plucky strings immediately brings you into this picturesque folk track. Though they've switched up their sound, the two have lost none of their charm and this single immediately has you wanting to grab a partner and go dancing around the room in pure exuberance. You would think that a song about convincing someone to stay with you because of the pure potential would be sadder, but they've turned that trope upside down and created a song worthy of a Zooey Deschanel indie rom-com. With a debut LP on the horizon, "Growing Boy" gives listeners a tantalizing taste of what is to come.
—
Nick Arcos
on February 2, 2018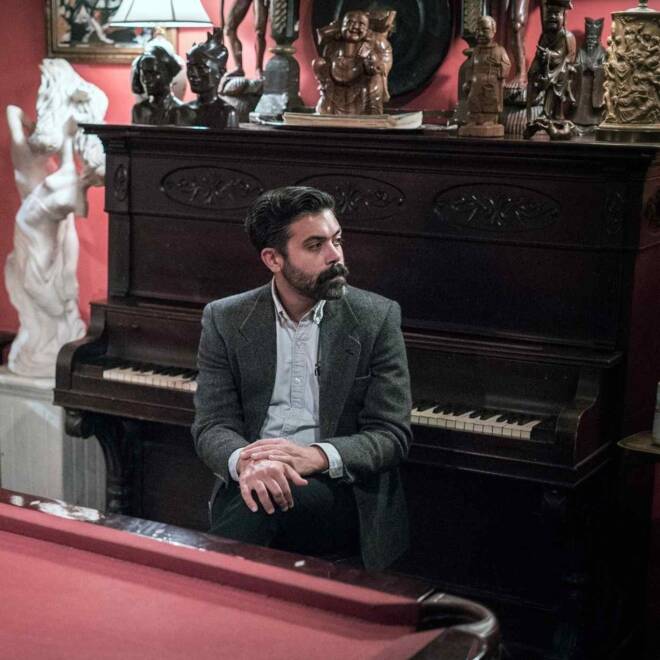 Matt Dorrien - Baby I'm So Lost
---
Portland singer-songwriter Matt Dorrien takes us back to the days of crooners singing in dimly lit nightclubs with his new single "Baby I'm So Lost". With a jazz-infused piano playing, muted horns and a soft confessional voice, Matt tells us how without his lover he's "moping the hours away." The beauty of this song is seen in the mixing of a universal feeling with a classic sound in a world that hasn't shown much appreciation for this style in recent times. "Baby I'm So Lost" shows us that these songs are more than just backing tracks in the montage scenes of our favorite rom-coms, they're living and breathing works of art by themselves. So if you're already starting to feel the "I'm single on Valentine's Day blues," just trust that Matt Dorrien gets it. 
—
Dara Bankole
on February 1, 2018