Buzzing Daily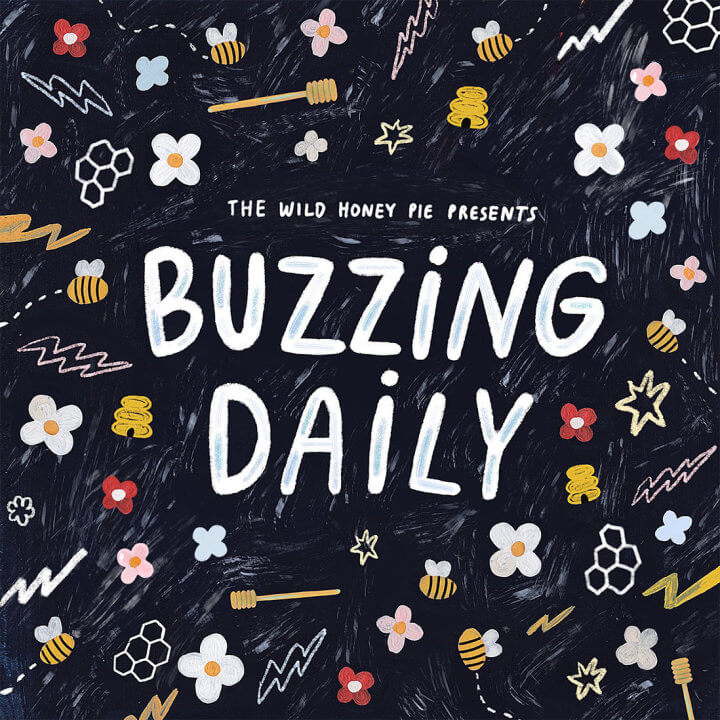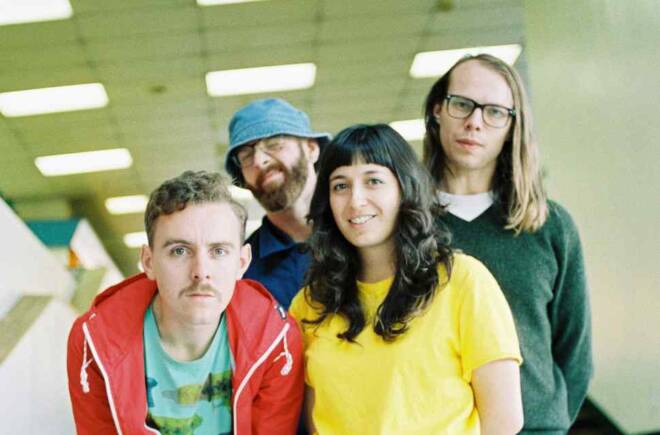 The Beths - Future Me Hates Me
---
The debut album from indie-pop Auckland native band, The Beths, is perfect for playing in the car when in need of a good pick-me-up, providing the perfect screaming-on-the-highway type of mood. The title-track and single off of the album,"Future Me Hates Me," is not the most optimistic of songs however with relatable self-deprecating content it'll leave you smiling at your own humanistic remorse about the condition of life and relationships. "Future Me Hates Me" is centered around the idea that one is bound to be disappointed by their decisions: that hindsight is 20/20. 
While indie-pop often provides listeners with stuck-in-your-head melodies and words that are too often deemed one-dimensional, The Beths manage to evade this stereotype. The precise vocal layering in conjunction with the guitar and drum-led melodies pair almost perfectly in "Future Me Hates Me." Additionally, the prechorus gives us a break from intense instrumentals, allowing listeners to connect more deeply with the narrative portrayed throughout the song. This break in instrumentals is one reason that "Future Me Hates Me" is not one of many forgettable pop songs. The Beths are displaying a familiar character and a feeling, one is both yearning for intimacy yet afraid of the consequences. This new album leaves us excited for the future of The Beths and indie-pop as a whole.
—
Samantha Weisenthal
on August 23, 2018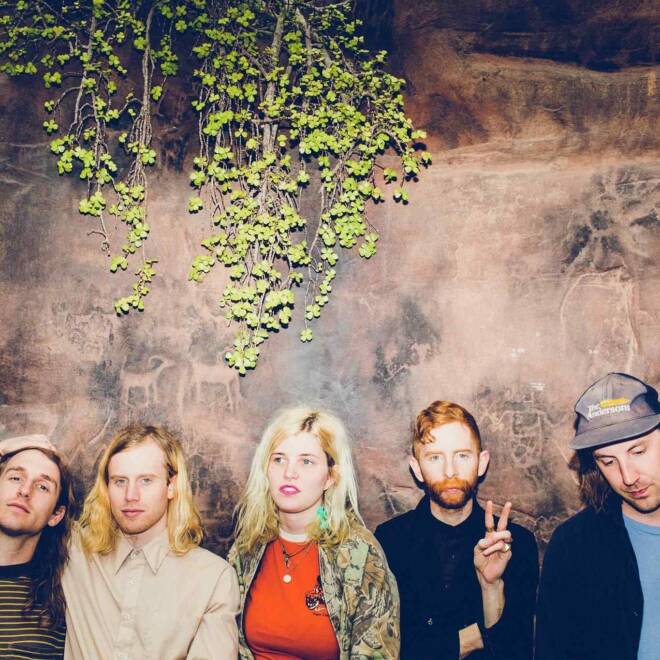 Saintseneca - Ladder to the Sun
---
Saintseneca's "Ladder to the Sun" is three minutes of pure, unbridled, overflowing joy. Over a jubilant cacophony of acoustic instrumentation led by a relentless stomping rhythm, frontman Zac Little reassures himself that even if there are problems — and problems there are indeed — they will all be alright in the end. "Don't you worry if we burn / All the light falls back to earth," he sings, counting his blessings and looking quite literally on the bright side. A Friday-at-5-o'clock kind of song, "Ladder to the Sun" is a sigh of relief when the end is finally in sight. "No one is more free than us," Little asserts with the confidence of a man who perhaps never dreamed it could apply to himself, relishing the truth of it. His vocals soar in the chorus as more and more of his friends join the party for a final instrumental release, one that would go on forever if it only could. The holes we dig ourselves into only ever get deeper, but he'll always have the ladder to climb up out of it to bask in the sunlight for a little while.
—
Daniel Shanker
on August 22, 2018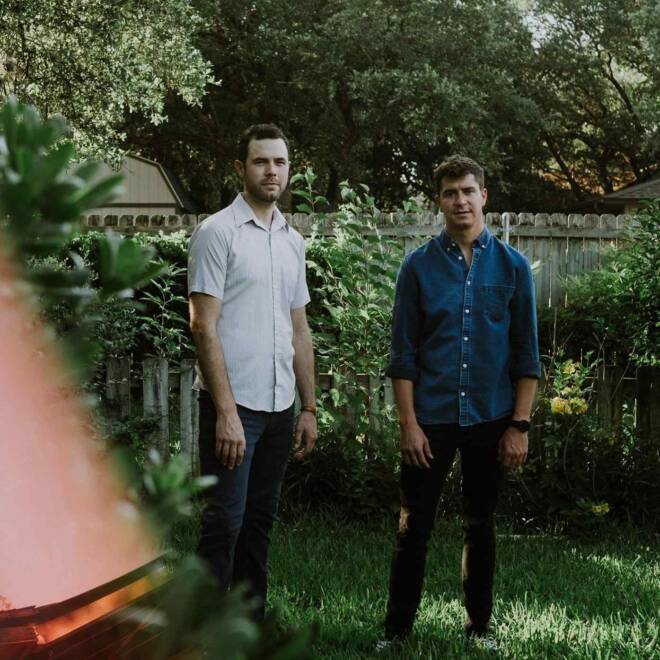 Teddy Glass - Nights and Weekends
---
Texas's very own Teddy Glass create music that they refer to as "psychedelic rhythm and blues."  While the kids are heading back to school, "Nights and Weekends" is the kind of song that can make the summer last a little longer. Although evocative of carefree warm days, "Nights and Weekends" is really a song about the grind it takes to follow your dreams. "Saving up on your nights and your weekends / for the life that you desperately need. / Saving up your nights and your weekends for the real thing, baby / That kind of thing don't come cheap."  are the lines we always get back to proving to be the crux of the song. It's a truth that is easy to relate to, using your free time outside of your 9-5 to pursue what you're passionate about. With the vocal smoothness of Mat Kearney and the chill groove of Real Estate, Teddy Glass has created something that sounds fresh and innovative. We'll be looking forward to their debut LP Nights and Weekends out this Friday.
—
Dara Bankole
on August 21, 2018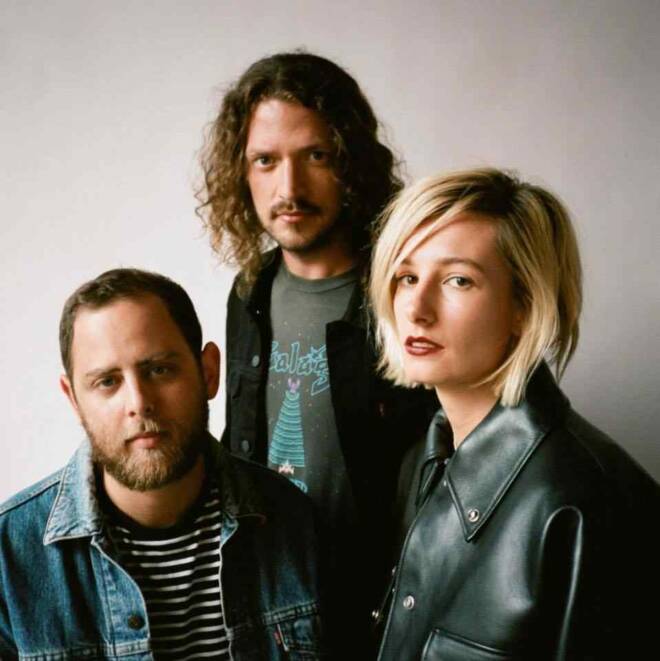 Slothrust - Birthday Cake
---
Is there anything quite as vile as sitting on someone's birthday cake or chopping off their hair and running it through the garbage disposal? Of course there is, but Slothrust imagines these childish and unjustifiable acts of cruelty, the kind that would ground you until your own birthday rolled around, through the eyes of an adult who should definitely know better. "Birthday Cake" starts off singsong and saccharine but turns sour, as if singer Leah Wellbaum had her fingers crossed behind her back the whole time. This transition is driven by a style of acoustic punk reminiscent of The Mountain Goats or early Front Bottoms, complete with dueling guitar solos simultaneously competing for your attention. "I don't care anymore / You can do what you want," Wellbaum sings as the song comes to an abrupt halt, stomping off to her room and slamming the door to ensure she gets the last word.
—
Daniel Shanker
on August 21, 2018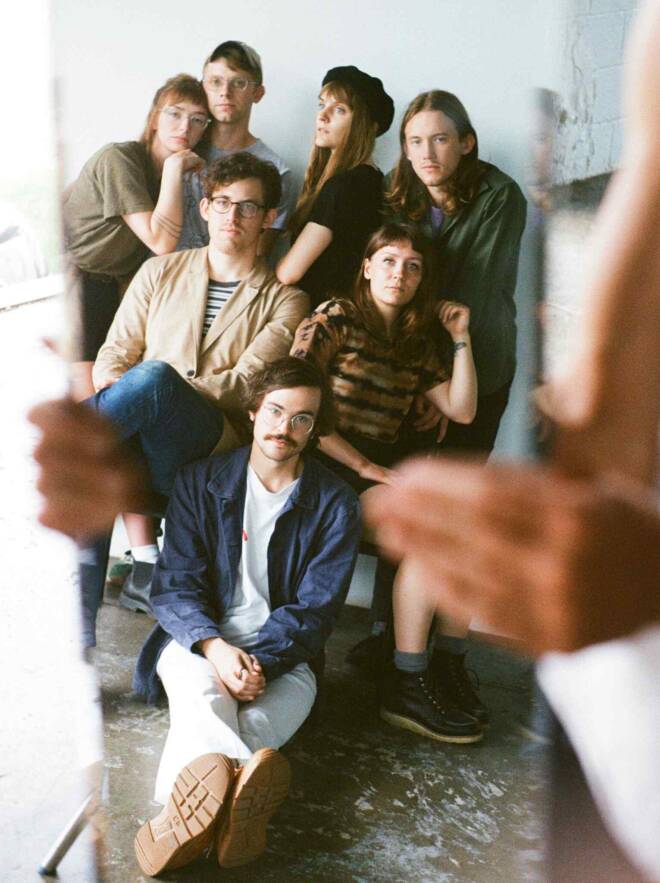 Model Tenant - Real Like You
---
Model Tenant is the epitome of "everything I never knew that I needed." This collective made up of roommates/artists Liza Odachowski (Liza Anne), Allie Closner (Joseph), Josh Gilligan, Zach Dyke, Thad Kopec, Robbie Jackson (Keeps) and Abby Clark (Sister Kit) have come together to join forces and give us what they refer to as "Roommate Rock." "Real Like You" the first song ever released from the band, doesn't waste time to draw you in. From the very moment it begins, its steady pulse and groovy bass line catches you, hook line and sinker. The first verse begins with the unison of a male and female vocal that makes every word stand out in a way that's almost tangible, ironically bringing the very topic of the song to light.
"Real Like You" deals with the idea of having individual lives while being apart from the human beings that make our lives what they are. It also delves into the concept of trying to feel grounded in what is real while deciphering what is not. Giving us nuanced lyrics with a danceable track, Model Tenant allows us the luxury of pondering as we move to the beat. Still the true beauty of "Real Like You" is its ability to showcase seven artists in a way that glorifies their individualities in unity. Chances are you'll be less than halfway into this song before you realize that you're gonna need more of whatever Model Tenant is cooking up in their Nashville home soon, real soon.
—
Dara Bankole
on August 20, 2018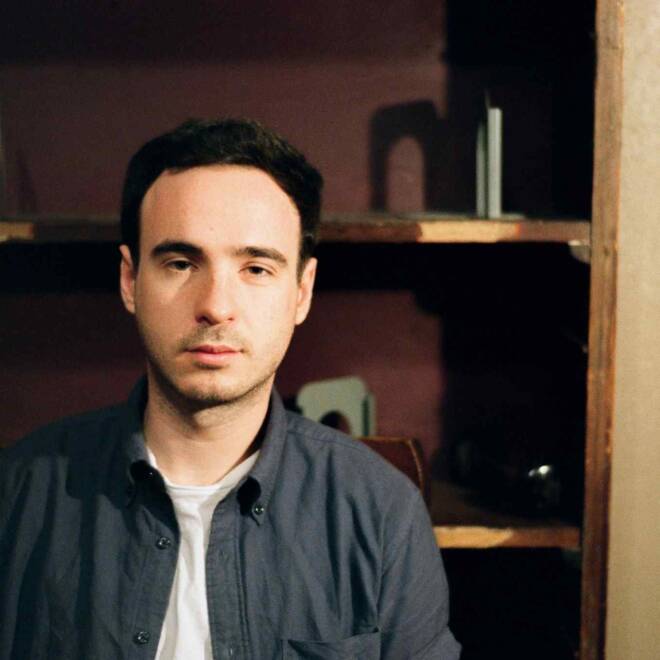 Elijah Wolf - Tell 'Em
---
Indie folk rocker Elijah Wolf's first single "Tell 'Em" off of his upcoming album On The Mtn Laurel Rd, is a deeply personal and honest track that represents a specific moment in Wolf's life. The vivid scene he paints with his richly detailed lyrics and emotional vocal delivery brings listeners into his world and gives us a glimpse into the heartache he feels towards leaving home and the loss of a loved one. Although the track is sonically upbeat, lyrics like, "Yesterday came and went / am I dreaming of a place / that I'm leaving / All I know is gone," reveal Wolf clearly expressing nostalgia for a different time in his life and how much the place and people in this time period meant to him. "Tell 'Em" comes to a close with the singer expressing "Tell 'em I'll be alright / tell 'em what you need from me / for you," before closing in a mellow cycle of the line "for you" and slow guitar strums.
—
Alessandra Rincon
on August 20, 2018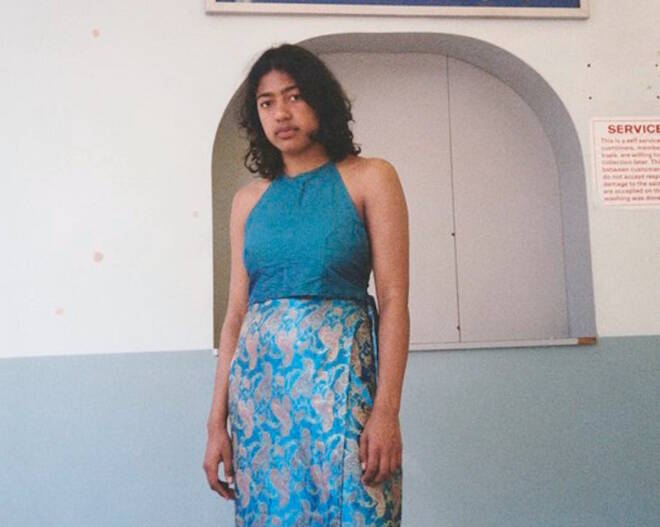 Hope Tala - Moontime
---
After recently hearing Hope Tala's track "Blue," which was released earlier this summer, we were instantly hooked on her dynamic rhythms, sultry melodies, and compelling lyricism. All of these elements continue to be present in her newest single, "Moontime," where she combines soulful sounds that were born in bossa nova and jazz. Pulling in subtle synth waves and a sparse yet purposeful piano, the West London artist strings together a track with a heavy groove wrapped around her emotional narrative as if to distract from what Tala describes as the "painful nostalgia about lost love."
—
Deanna DiLandro
on August 20, 2018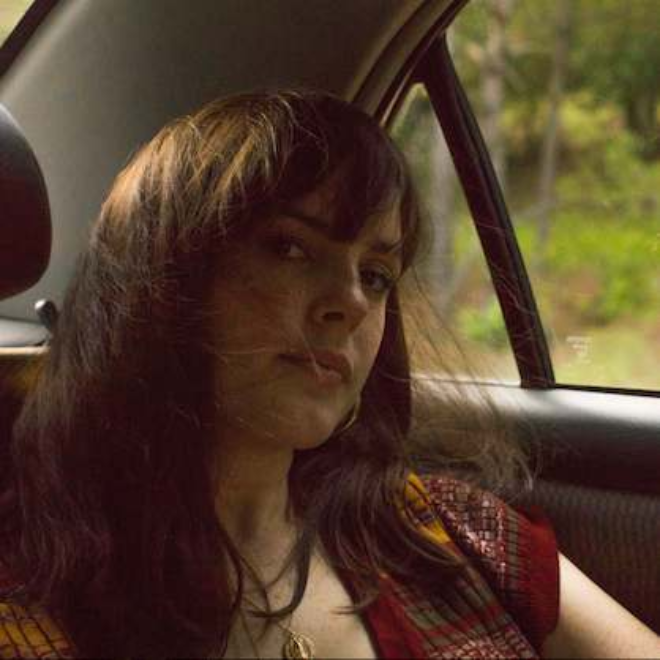 Kate Teague - Good to You
---
Reminiscent of the great female-led bands of the 90s such as Sixpence None the Richer and The Cranberries, "Good to You" by Kate Teague keeps it light while getting introspective. Already garnering immense praise, Teague proves that she's an artist to keep on your radar with the release of this single off of her debut album. In a comparison game that many of us know all too well, Teague finds herself wanting to be a better partner than she currently is, maybe one that resembles someone that she's seen in couples around her. With love in her heart and a desire to be better, we are strung along feeling the sweetness of this song in every lift of her airy and delicate falsetto. Still, the best part of the song comes at the end, with the entrance of a juxtaposing voice coloring the chorus with flare and charm. Taking you back in time, "Good to You" will make you hopeful about the direction of the music, and more specifically where Kate Teague is heading. 
—
Dara Bankole
on August 17, 2018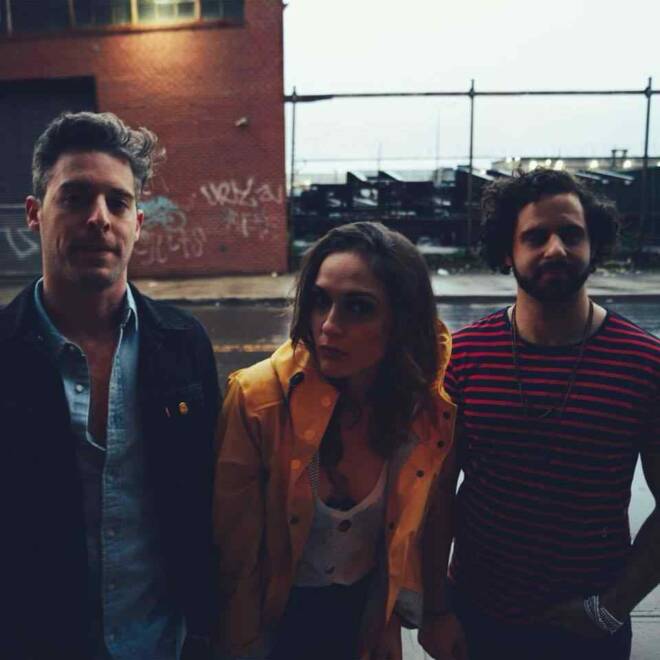 Satellite Mode - Terrified
---
New York based, electro pop duo Satellite Mode recently released their latest dark and dreamy single, "Terrified," which serves as their follow-up to their previous single "Gave It All." The track is a catchy and major-key bop that showcases lead singer Jessica Carvo's haunting vocals and Alex Marko's creative chord progressions and beats. The song uses its upbeat energy to touch on topics like the fear of love and the love of fear with poignant lyrics like, "Tell me / why do / I love being terrified. / What kind of fool / feeds on their own hurt/ to kill the time?" As the song reaches its dissonant climax the distortion becomes even more prominent, leading listeners further down the rabbit hole of a rhythmic pattern of hand claps and a listless marching beat with a surprising end.
—
Alessandra Rincon
on August 17, 2018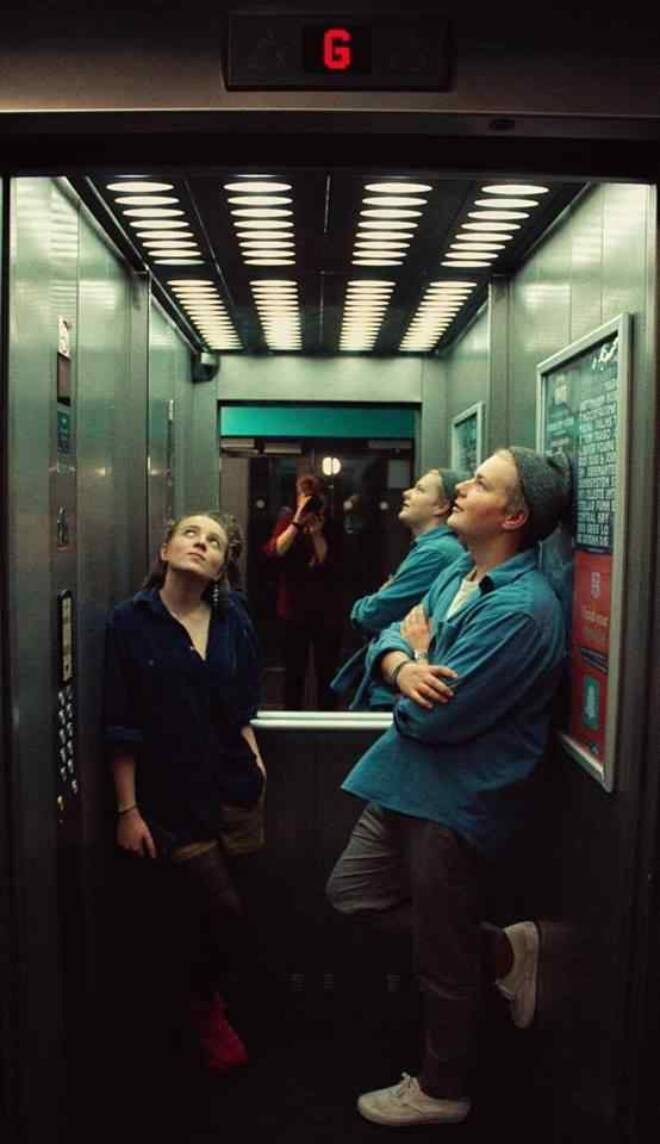 Darcie - Darling
---
Looking for a chill, dreamy pop-bop to wipe away those end of summer blues? Then look no further than Manchester duo, Darcie's new song, "Darling" off their latest, two-track EP. The song exhibits the striking, lo-fi soul sound that Zigi Porter and Tom Donaldson have been cultivating during the past year. A groovy beat filled with fizzy percussive elements and mild, wavy electric guitar carry Portner's sweet, subtly powerful voice. Her brazenly sincere persona shines through as she sings, "Pack up your lungs professing your love it should just be sex." Although echoes of Sylvan Esso, Rex Orange County, and Jorja Smith can be heard in "Darling," the duo has managed to keep a loose leash tied to their influences, which has, in turn, allowed them to open up their own stirring, candy-coated feel. Whether you're listening with your windows rolled down on your drive back home from work or pumping it through your headphones on an early evening jog, "Darling" is sure to have you feeling good.
—
Andrea de Varona
on August 16, 2018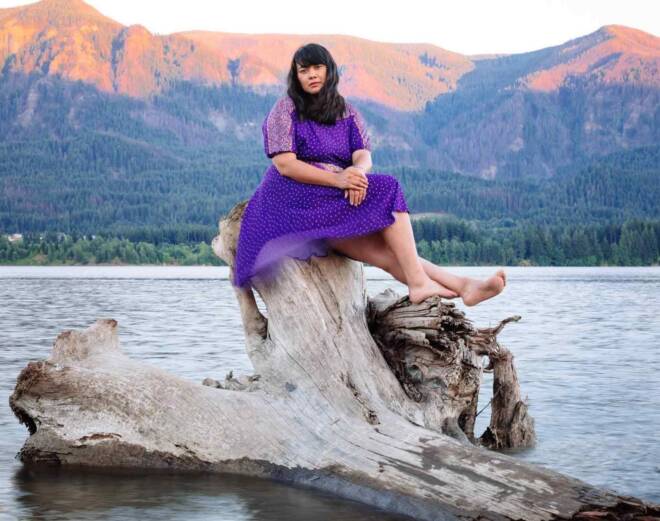 Black Belt Eagle Scout - Soft Stud
---
Black Belt Eagle Scout is the soul project of Portland based, radical indigenous queer feminist, Katherine Paul. "Soft Stud" is the opening track off of her record, Mother Of My Children. The opening guitar is grungy and raw and identifies with the revolutionary woman not looking to back down. When Paul begins to sing there is a contrast that cuts like glass. Her voice is pure and emotive. The lyrics are simple but they ring out almost like a chant. It is impossible to not feel moved. 
—
Sophia Theofanos
on August 16, 2018