Buzzing Daily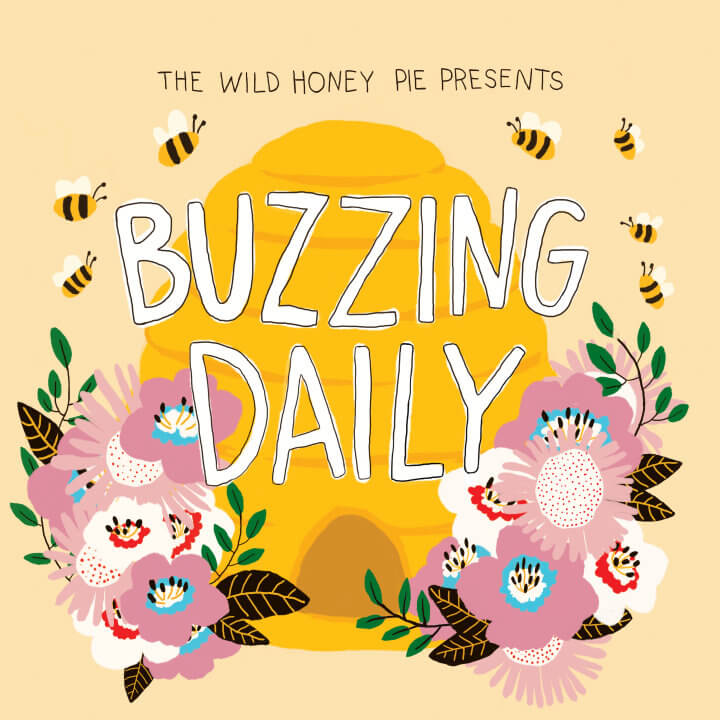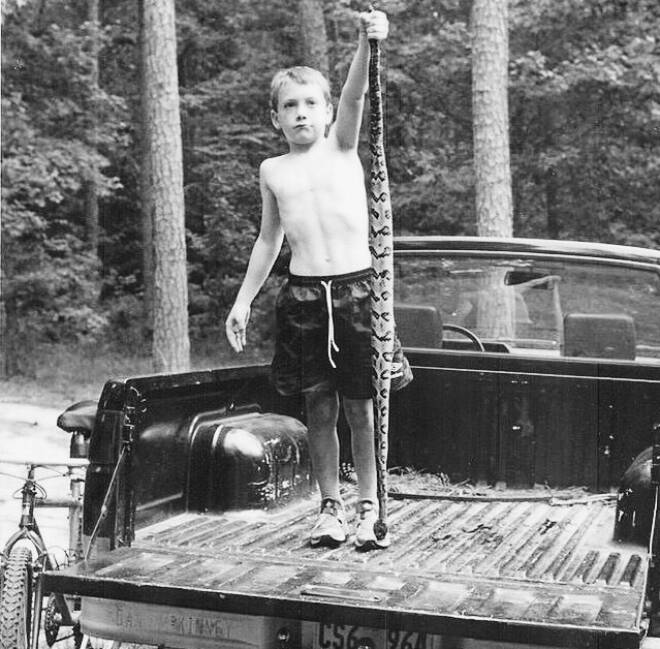 Young Villains - Need
---
Young Villains, the side project of Colony House's Parke Cottrell, is introducing itself to the world with "Need." While Colony House's brand of raucous indie pop could get the entire bar up and moving the second its first notes leave the jukebox (they even tour with an enormous Colony House marquee one), this first effort from Young Villains, might soundtrack the fading memory of your high school's last slow dance with a soaring anthem. Guitars shimmer over a larger than life chorus that lends itself to larger than life memories. "Oh don't say / You've got everything you need," pleads a pining voice, unwilling to accept that someone's "everything" could somehow omit him. The sparse guitar solo takes its time, savoring each note and letting it linger, knowing all too well that the end is drawing near. And naturally, before long, the curtains close and the blinds are torn open. "The sun came out for you and me / It was all a dream."
—
Daniel Shanker
on August 27, 2018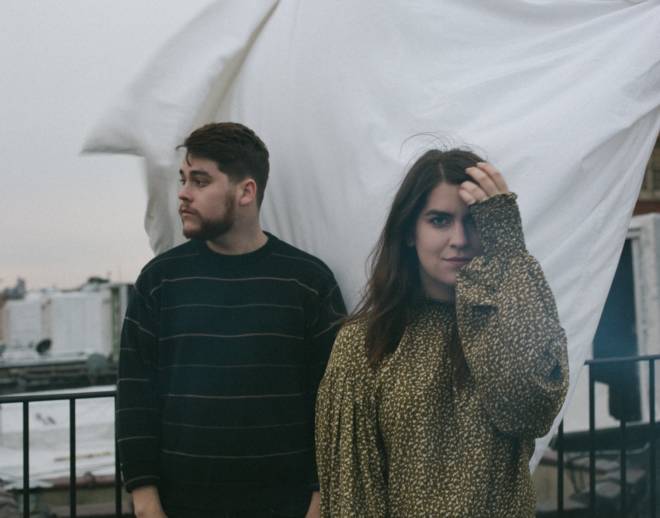 The Western Den - Spark, Set Fire
---
The world may not be familiar with The Western Den just yet, given they only have two songs on the internet so far, but get ready, because we're putting them on your radar now — they might just become your indie hero. The Western Den is a Boston-based duo comprised of Deni Hlavinka (a pianist from Virginia) and Chris West (a guitarist from Bermuda) who initially met after Hlavinka posted a song idea on a college forum. According to the group, it was history after that, and now they're gearing up to release their debut full length, A Light Left On. An album highlight is "Spark, Set Fire" — Hlavinka's voice is buttery on top of lush harmonies and warm production. A listener may prematurely refer to it as folk, but the orchestral instrumentation pushes the boundaries, making it something a bit more complex and mysterious. It's minimalistic yet perfectly fills in all the gaps, rich in texture. The duo's passion and genuine love for music shines through on this one, and it's getting us super excited for the full-length, out soon.
—
Kirsten Spruch
on August 24, 2018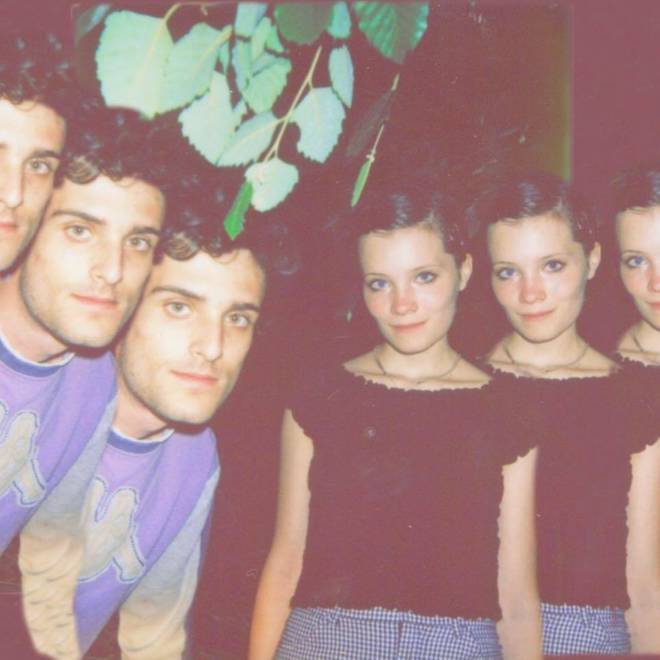 The Shacks - Sand Song
---
The Shacks' "Sand Song" shuffles into your ears like an innocent, moonlit walk by the water. As the track shimmers with warmth, the ambling beat is sprinkled with synths and cocooned in the bass's sustain. The verse lulls you into believing that the rest of the song is just as placid, but the aura of the song keeps turning, a feat The Shacks are proficient in performing. The chorus is a touch somber: the key change and heightened instrumentation seem to question the drowsiness of the verses. There is something prophetic about Shannon Wise's intimate vocals whispering dreams of angels and deserts in your ears. The song seamlessly moves from Doo-wop to inklings of late Beatles, and back again. When listening to The Shacks, you'll find references to a multitude of early rock artists, but their merit lies in the way they spindle their influences into something whole and youthful.
—
Talullah Ruff
on August 24, 2018
Oso Oso - gb/ol h/nf
---
Oso Oso aren't a group to approach things straightforwardly. Case in point: their new track, which breaks the conventions of indie-emo and also sports the confusing title "gb/ol h/nf," which stands for "goodbye, old love; hello, new friend." Oso Oso have a skate-park ready sound, complete with quickly-strummed guitars and a laid back yet impactful energy. However, they put a sunny spin on their sound, drawing from the likes of Real Estate and Beach Fossils to add layering and subtlety to their pop-punk basis. "If I serve no use, where will I get my purpose from?" wonders Jade Lilitri, showcasing the group's lyrical depth that helps them stand out amongst their peers. The acoustic-cum-electric breakdown that commandeers the song's second half wraps "gb/ol h/nf" in a big warm bow, and kicks off Oso Oso's latest EP in stunning fashion.

—
Michael O'Neill
on August 24, 2018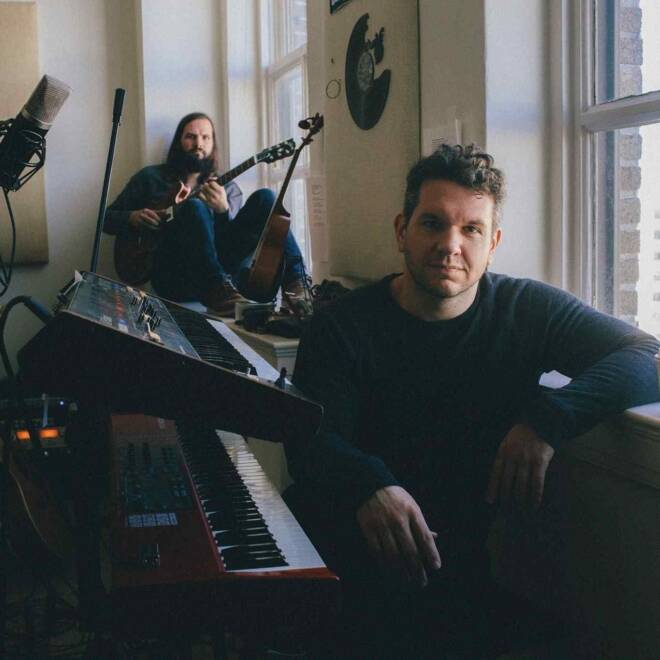 Beta Radio - Tongue Tied
---
While three minutes and seven seconds isn't by any means amongst the shortest songs in the world, it tends to feel that way when you hear a song that leaves you wanting more. Integrating folk and ambience while anchored in its orchestration, "Tongue Tied" is that song. This cinematic first single from Beta Radio sounds as if it should be playing during an important life moment, like seeing the northern lights for the first time or during a first kiss that took way too long to occur. As the song ends, magnificence blares through the horns while the piano and strings gradually build to a beautiful and incandescent exhale. Beta Radio is made up of Benjamin Mabry and Brent Holloman, two longtime collaborators that met at a high school summer camp and bonded over their mutual adoration of Simon & Garfunkel. Fans of Bear's Den and Novo Amor will especially appreciate Beta Radio's musical offerings and should be sure to catch their latest album Ancient Transition out on September 14th.
—
Dara Bankole
on August 23, 2018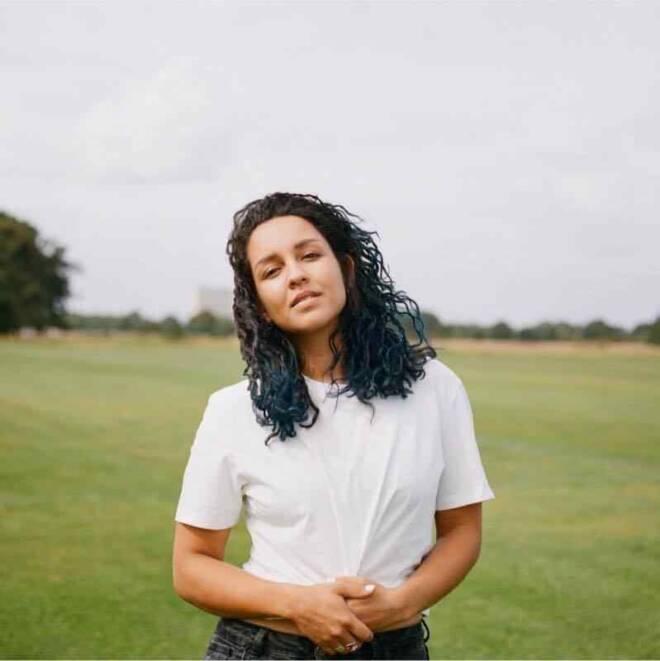 Eliza Shaddad - This is My Cue
---
Lustrously-hued songwriter, Eliza Shaddad's latest track, "This Is My Cue" feels like riding an extravagant, weather-beaten carousel in the rain. It captures the reckless melodrama of youth and relationships in a cyclical, grounded nature. Like the presence of an old carousel still full of color and magic the song is carried by enchanting, refreshingly minimal production that harkens back to older musical styles while still reflecting younger developments such as heavy vocal processing and spacey, reverb-filled guitar. Shaddad's voice is sugary and wild and her lyrics are open yet sophisticated. As she lilts, "Nothing ever changes really / Never mind the many things we say," we are reminded that for better or worse, we don't really change all that much. As we develop new "faces" throughout our lives, most of the time our hearts remain the same. Sometimes, like for Shaddad, that means being struck with indecision, again and again. Be sure to check out her debut album, Future, dropping on October 26th.
—
Andrea de Varona
on August 23, 2018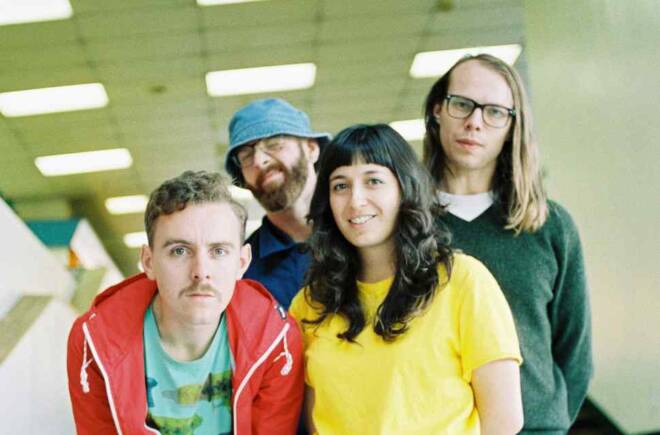 The Beths - Future Me Hates Me
---
The debut album from indie-pop Auckland native band, The Beths, is perfect for playing in the car when in need of a good pick-me-up, providing the perfect screaming-on-the-highway type of mood. The title-track and single off of the album,"Future Me Hates Me," is not the most optimistic of songs however with relatable self-deprecating content it'll leave you smiling at your own humanistic remorse about the condition of life and relationships. "Future Me Hates Me" is centered around the idea that one is bound to be disappointed by their decisions: that hindsight is 20/20. 
While indie-pop often provides listeners with stuck-in-your-head melodies and words that are too often deemed one-dimensional, The Beths manage to evade this stereotype. The precise vocal layering in conjunction with the guitar and drum-led melodies pair almost perfectly in "Future Me Hates Me." Additionally, the prechorus gives us a break from intense instrumentals, allowing listeners to connect more deeply with the narrative portrayed throughout the song. This break in instrumentals is one reason that "Future Me Hates Me" is not one of many forgettable pop songs. The Beths are displaying a familiar character and a feeling, one is both yearning for intimacy yet afraid of the consequences. This new album leaves us excited for the future of The Beths and indie-pop as a whole.
—
Samantha Weisenthal
on August 23, 2018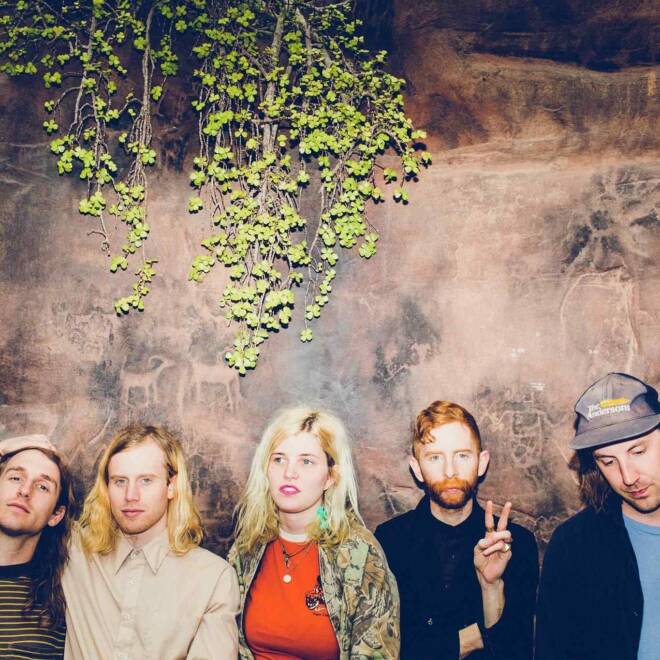 Saintseneca - Ladder to the Sun
---
Saintseneca's "Ladder to the Sun" is three minutes of pure, unbridled, overflowing joy. Over a jubilant cacophony of acoustic instrumentation led by a relentless stomping rhythm, frontman Zac Little reassures himself that even if there are problems — and problems there are indeed — they will all be alright in the end. "Don't you worry if we burn / All the light falls back to earth," he sings, counting his blessings and looking quite literally on the bright side. A Friday-at-5-o'clock kind of song, "Ladder to the Sun" is a sigh of relief when the end is finally in sight. "No one is more free than us," Little asserts with the confidence of a man who perhaps never dreamed it could apply to himself, relishing the truth of it. His vocals soar in the chorus as more and more of his friends join the party for a final instrumental release, one that would go on forever if it only could. The holes we dig ourselves into only ever get deeper, but he'll always have the ladder to climb up out of it to bask in the sunlight for a little while.
—
Daniel Shanker
on August 22, 2018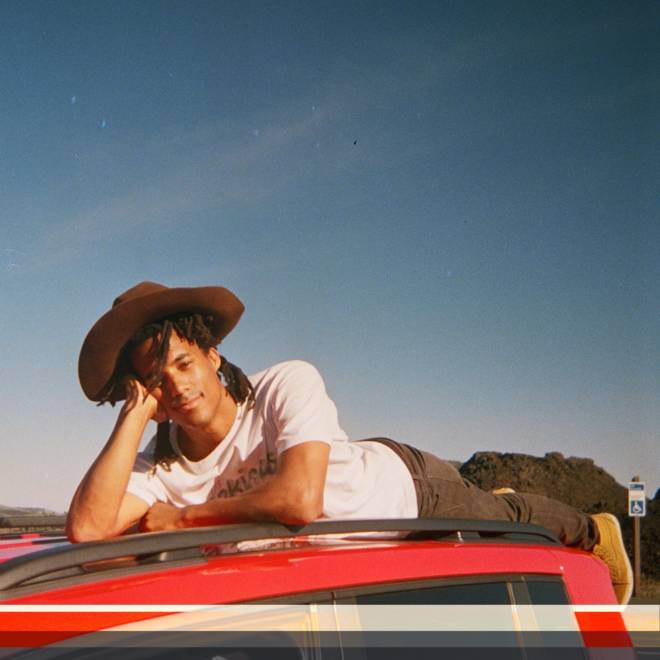 Conner Youngblood - Los Angeles
---
Conner Youngblood recently released his second beautiful album, Cheyenne. "Los Angeles," the second track on the album, paints a picture of a city washed with watercolors that tint it with a longing. The audio scape Conner creates with this song tugs at your skin with the rotundity of the bass drum, the washing waves of synths and strings, the prominent and sharp tambourine, and his own weary voice. There is no chorus in this song, just a handful of verses with only enough consistency leading up to the swell of the outro. The structure is loose and the melody has an improvised feeling to it, but when you look at the whole song as a whole, it achieves the main goal: it makes you feel "stuck inside California" in December.
—
Grace Eire
on August 22, 2018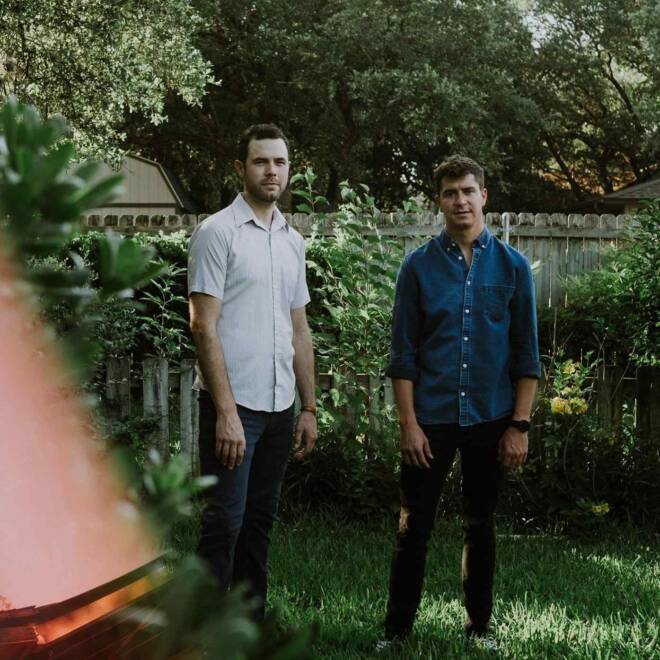 Teddy Glass - Nights and Weekends
---
Texas's very own Teddy Glass create music that they refer to as "psychedelic rhythm and blues."  While the kids are heading back to school, "Nights and Weekends" is the kind of song that can make the summer last a little longer. Although evocative of carefree warm days, "Nights and Weekends" is really a song about the grind it takes to follow your dreams. "Saving up on your nights and your weekends / for the life that you desperately need. / Saving up your nights and your weekends for the real thing, baby / That kind of thing don't come cheap."  are the lines we always get back to proving to be the crux of the song. It's a truth that is easy to relate to, using your free time outside of your 9-5 to pursue what you're passionate about. With the vocal smoothness of Mat Kearney and the chill groove of Real Estate, Teddy Glass has created something that sounds fresh and innovative. We'll be looking forward to their debut LP Nights and Weekends out this Friday.
—
Dara Bankole
on August 21, 2018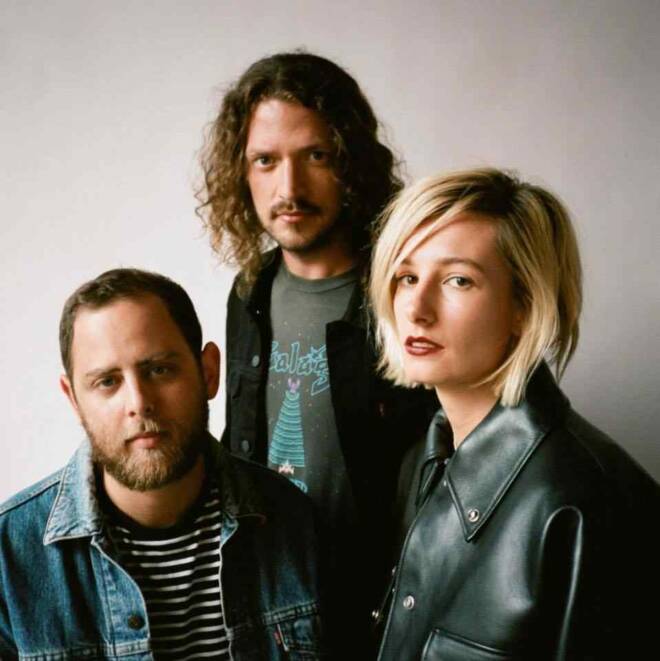 Slothrust - Birthday Cake
---
Is there anything quite as vile as sitting on someone's birthday cake or chopping off their hair and running it through the garbage disposal? Of course there is, but Slothrust imagines these childish and unjustifiable acts of cruelty, the kind that would ground you until your own birthday rolled around, through the eyes of an adult who should definitely know better. "Birthday Cake" starts off singsong and saccharine but turns sour, as if singer Leah Wellbaum had her fingers crossed behind her back the whole time. This transition is driven by a style of acoustic punk reminiscent of The Mountain Goats or early Front Bottoms, complete with dueling guitar solos simultaneously competing for your attention. "I don't care anymore / You can do what you want," Wellbaum sings as the song comes to an abrupt halt, stomping off to her room and slamming the door to ensure she gets the last word.
—
Daniel Shanker
on August 21, 2018