Buzzing Daily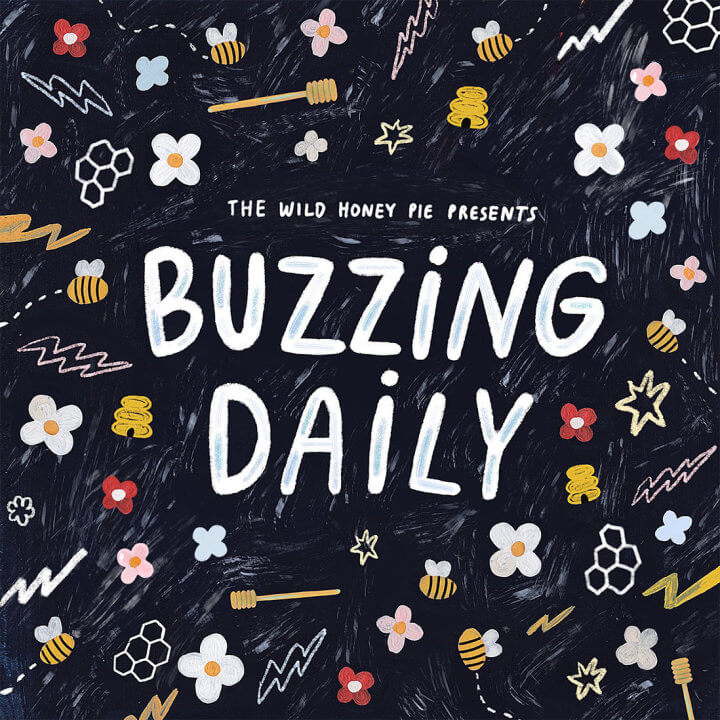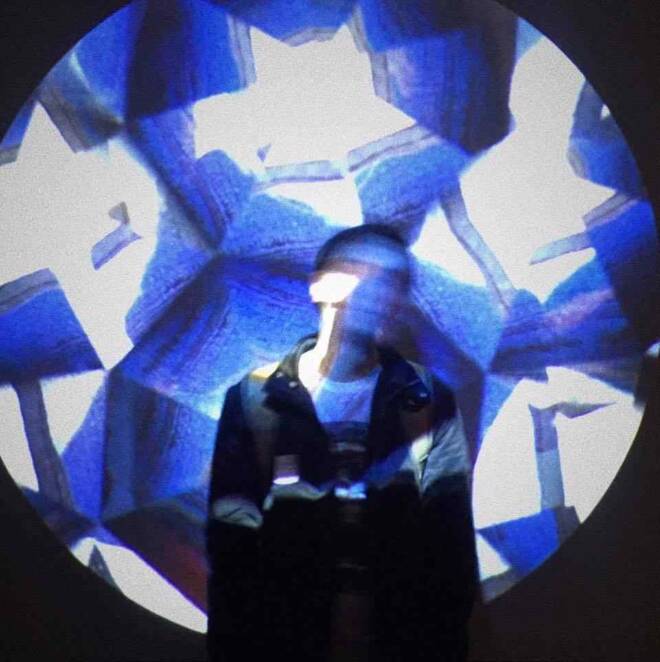 Little Man from the Radio - 7
---
On the surface, Little Man from the Radio's "7" is a blissful lo-fi summer bop, perfect for enjoying the sun. However, if you really tune-in to this track, you'll find melancholy undertones in the lyrics that may go unnoticed in its warm melodic splendor. "Never was certain, you loved me the same," he sings, right before you're hit with a wash of harmony and a positively catchy chorus that you can sing with a smile until you forget about the ways of an ex-lover.
—
Deanna DiLandro
on May 21, 2018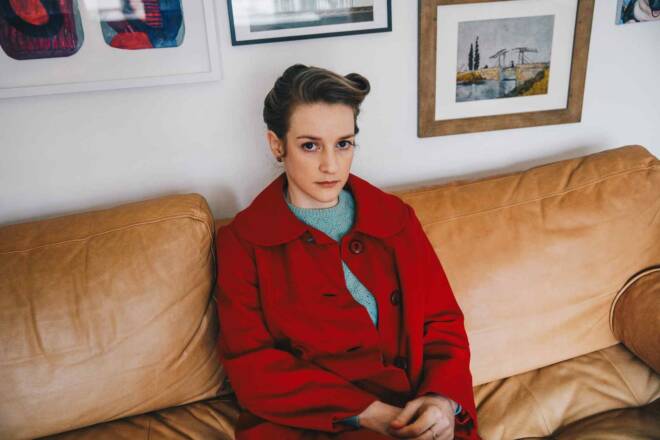 Juliana Daugherty - Light
---
Charlottesville's Juliana Daugherty is forging her way onto an emerging indie scene and while it's easy to blend here, she creates the kind of songs that won't let her. With a classically trained background and an MFA in poetry, it's clear that Juliana's relationship with music and words are rooted deeply within her. "Light" the title-track off her debut album set to release on June 1, centers on the idea of finding the light and expelling truth in the midst of the lies and darkness within depression. "Wait, it lied to you/There's nothing it won't do/There's nothing it won't steal." Juliana sings of the darkness in one line and then of the light in the next, exposing how easy it is to bounce back in our heads. Even still, "Light" ends with hope and somehow the idea in itself seems more plausible when she's singing of it. Juliana said she wrote Light in part to "strip mental illness of its power," claiming "there is nothing useful or beautiful to be gleaned from the experience of depression." Although it's easy to believe the narrative that depression should be leaned into if we want to produce anything resembling creativity, Juliana urges us to consider the opposite, making us realize how important it is to produce art that is more inspired by the hope of the light rather than the comfort of the darkness. This is definitely one album we'll be counting down the days for. 
—
Dara Bankole
on May 11, 2018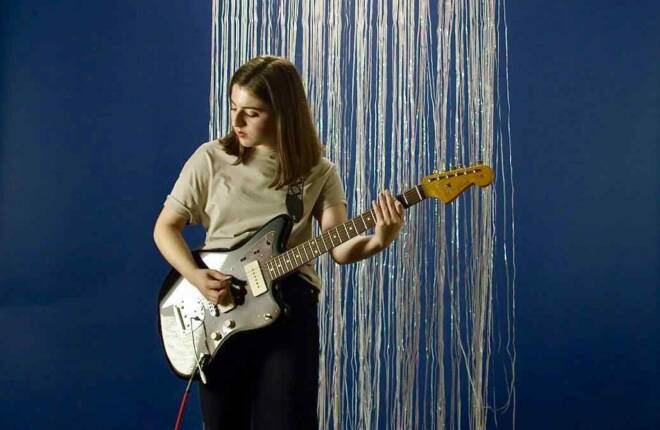 Sofia Wolfson - Write It Down
---
Sofia Wolfson's "Write it Down" is an honest profession of frustration set to a sweet and snappy tune. Wolfson is sassy and fun, and also innately good at capturing the writer's blocks of our lives. Her lyrics surreptitiously detail the obstacles we face in our day-to-day; and, set to music, help us deal with the prospect of change. In her own words, "The song kind of deals with my frustration of feeling like I'm saying the same thing over and over in my music. I was going through some changes in my relationships and a lot of the music that came from that time was an attempt to cope with that loss and the prospects of change." Working through our roadblocks is more manageable with Wolfson's music — we're grateful for that and are looking forward to hearing more from the artist.
—
Natasha Cucullo
on May 8, 2018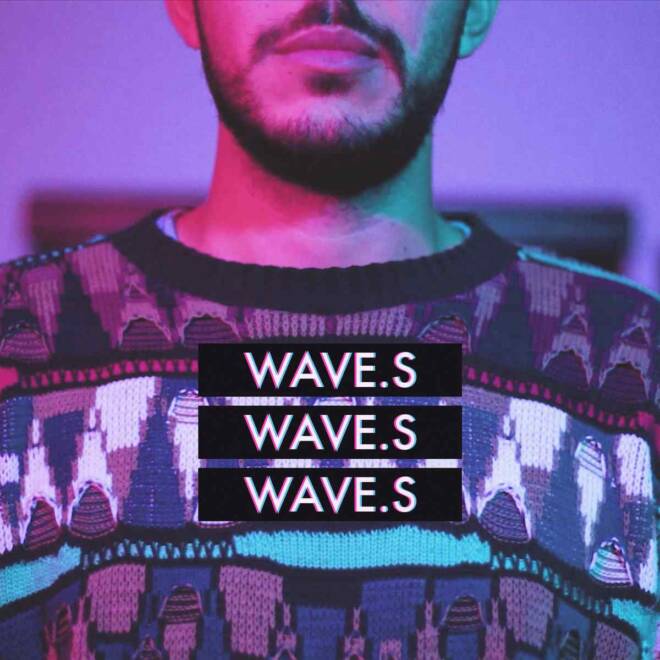 David Urbinati - Overtake Me
---
West Palm Beach, FL native, David Urbinati recently released his first full-length album, WAVE.S, a collection of music that depicts his own emotional waves through song. "Overtake Me" is the first single off the album, with a mixture of buoyant electronic vibes and a message of self-empowerment, David creates a sound that is raw without being heavy. It's both an earnest and refreshing take on a song of self-empowerment and within it lies a steady mantra of overcoming rather than be overtaken. "I feel the fight is getting older/ Still I won't let it overtake me." Be sure to check out this song and the rest of his album on all streaming platforms. 
—
Dara Bankole
on April 30, 2018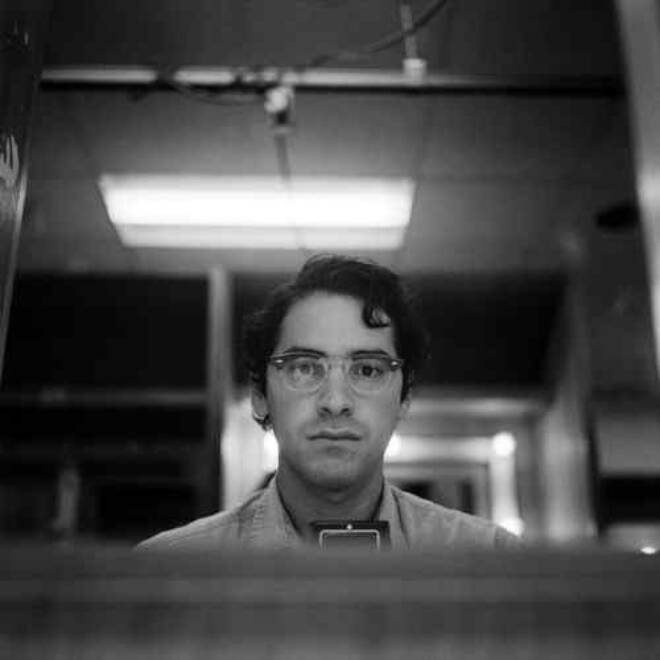 Juan Solorzano - Should've Been You
---
Nashville's Juan Solorzano is a jack of all trades. While he's usually producing or playing on tracks for artists such as Molly Parden and Becca Mancari, the release of his new song "Should've Been You" makes him the one who's front and center. "Should've Been You" organically exists in a world full of rhythmic precision, instrumental experimentations and layered harmonies that can only be created by a true song-crafter. With the common theme of a faulty romance coupled with talk of "taking trips to the nebula" one could say that there are elements of magical realism within this song making it seem multi-dimensional but yet still intrinsic. Grab your headphones for this one and see just why it's the kind of hidden treasure we love to discover around here.
—
Dara Bankole
on April 26, 2018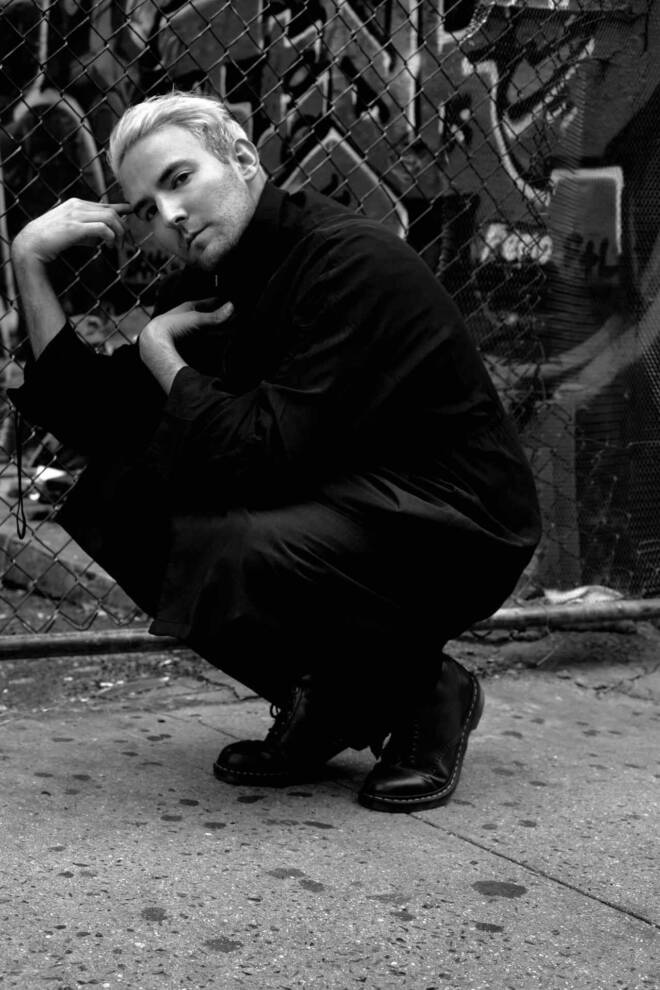 morgxn - carry the weight
---
Morgxn's "Carry the Weight" is an uplifting and hopeful anthem for anyone that needs a pick-me-up. The track, released a few weeks ago via wxnderlost records, makes a strong case for pushing through, sticking with your gut and making your own way in the world. A simple, but powerful message. Similarly, Morgxn's Soundcloud bio gets straight to the point: "no struggle = no process"; a powerful reminder that experiencing adversity may help us learn, grow and prosper.  
—
Natasha Cucullo
on April 25, 2018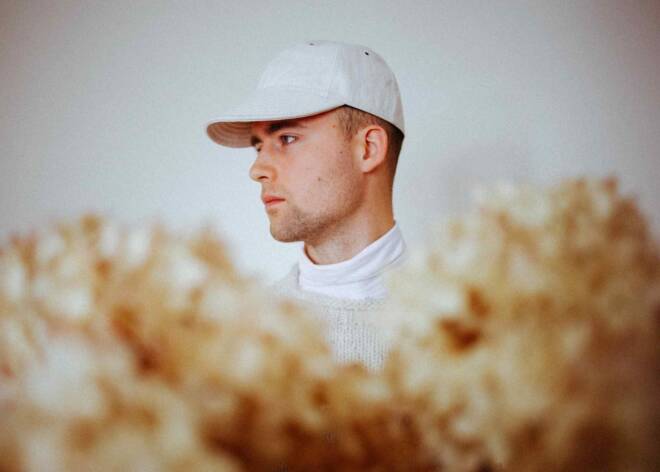 Haux - Arrows
---
"Arrows" is the standout track from Haux's sophomore EP Something to Remember. With the synth-folk tendencies of Vancouver Sleep Clinic and Novo Amor, Woodson Black of Haux sets himself apart with his reflective songwriting and minimal production. This sub-three minute track is Black's meditation on the permanence of death and living without regret best summed up in the closing lines of, "If you leave, don't forget/ If you love, don't regret/ If you leave don't forget, all of the love that you left." A bit of warning — this is a tearjerker and I may have cried in public writing this review. ‍‍Haux is going on tour for the EP this summer starting in Europe in May and then to the US in June.
—
Nick Arcos
on April 24, 2018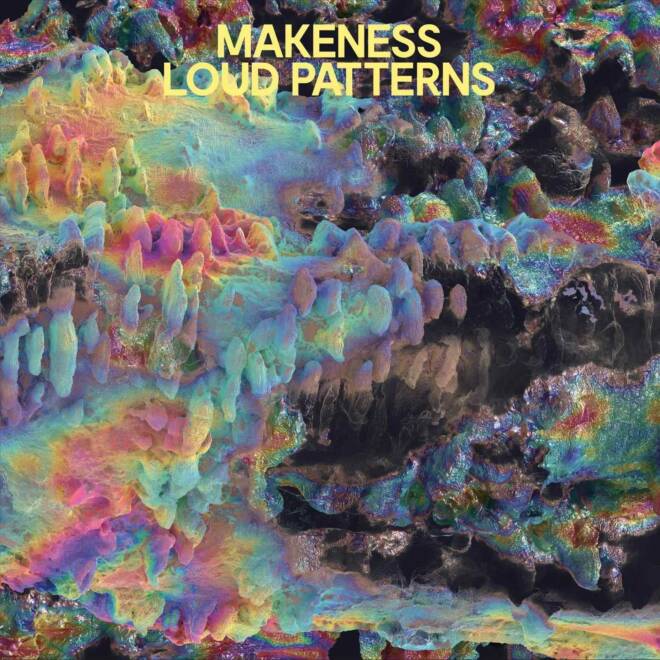 Makeness - Who Am I To Follow Love
---
When you think of a pop ballad you generally don't expect a techno kick track underscoring it, but that is exactly what we get on "Who Am I to Follow Love" by Scottish producer and artist, Makeness. Though the song starts with the very industrial style dancehall beat, Makeness quickly introduces some ethereal synth elements reminiscent of the 80's before introducing the vocals of Nancy Anderson of Babeheaven. She floats above the track effortlessly before being joined by Makeness on backup vocals and in that pairing they create a seamless wall of emotion as they ruminate on the question of following their heart. Though disparate from the rest of Makeness' debut album, Loud Patterns which came out earlier this month, this collaboration is easily a standout track.
—
Nick Arcos
on April 23, 2018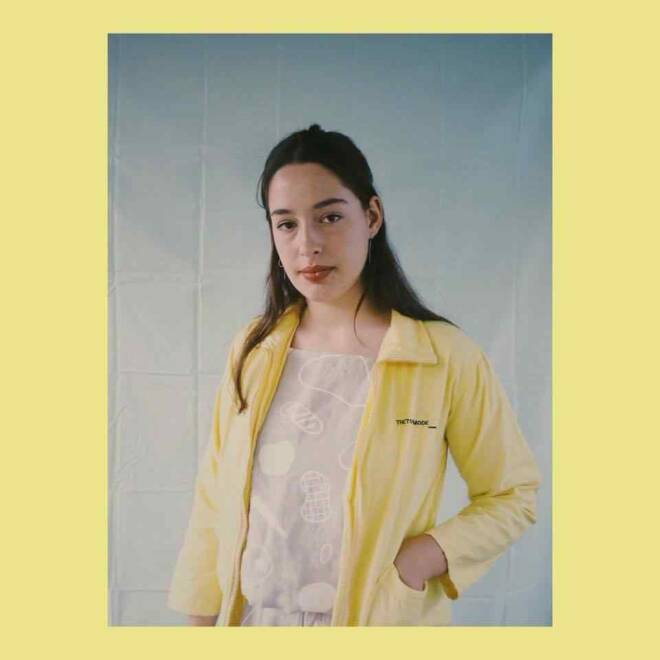 Keeskea - You Did
---
Australian singer-songwriter Keeskea aka Vanessa Marousopoulos knocked it out of the park with her new song "You Did." She delicately sings of being wronged and broken while also showcasing her purely poetic songwriting. When Vanessa sings, it as if she is channeling every single feeling she's had regarding this experience, making her extremely believable. Straying from normalcy, the B section of "You Did" changes the entire song completely, moving away from it's pretty finger-picked entry to a place of vocal vulnerability letting Vanessa's voice create the magic all on its own. Swaying in and out of airy falsetto, Vanessa sings "You took all her parts/ And reshuffled them/ She's not herself/ Let her rebuild again." While it's not explicit whether Vanessa is referring to herself or a loved one, the concept of needing to be rebuilt after being broken by someone else needs no further explanation. Just one listen of "You Did" will make you see why Keeskea is one artist we're excited to hear more from.

—
Dara Bankole
on April 18, 2018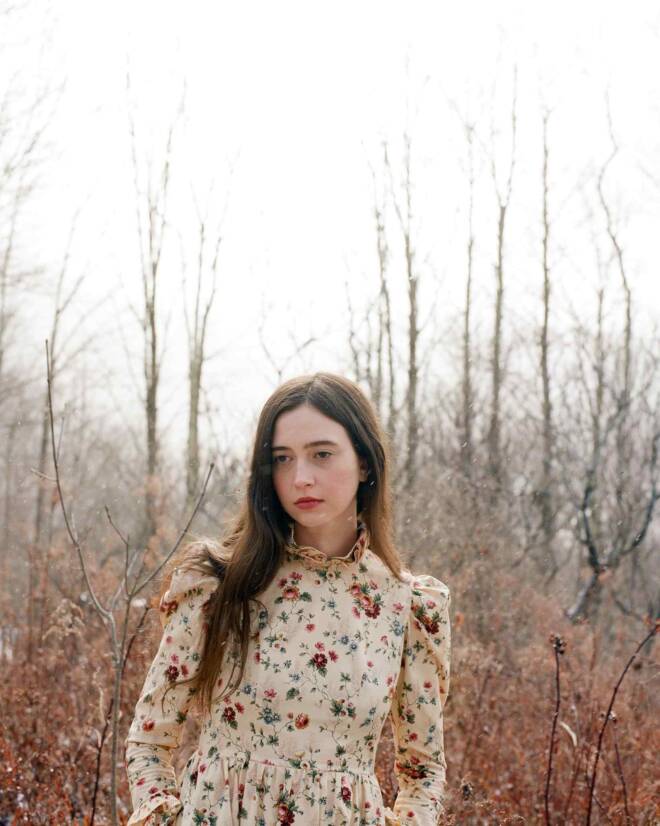 Yours Are The Only Ears - Fire In My Eyes
---
Yours Are The Only Ears is the project of Brooklyn based singer-songwriter Susannah Cutler. In "Fire In My Eyes", Susannah sings her questions for someone who she seems to have a rough history with. In the sporadic way that most thought processes work, Susannah goes from casually wondering if this person wants to hang out with her on her roof, to questioning if she's a good person. "Fire In My Eyes" is refreshingly raw and highlights the physical, mental and emotional details of ironing out a toxic relationship. With a voice that is present but light, "Fire In My Eyes" is easy on the ears and so relatable to those of us who struggle with the complexities of love. Cutler's debut album Knock Hard is set to release May 11 via Team Love Records.
—
Dara Bankole
on April 16, 2018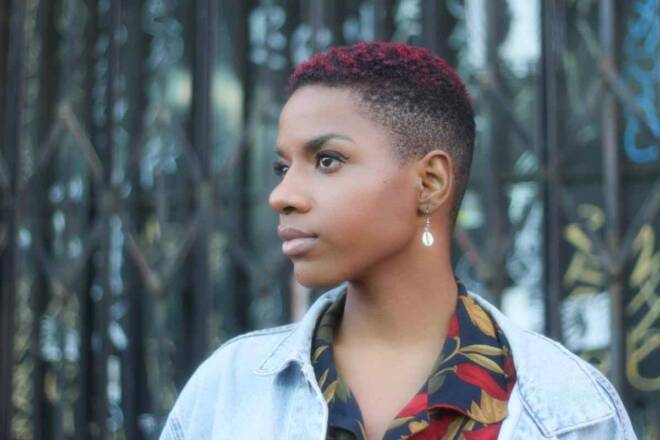 Aisha Badru - Fossil Fuels
---
SXSW favorite Aisha Badru released a haunting and intriguing new single early this month that caught our attention. "Fossil Fuels" is significant for many reasons, from Aisha's captivating voice to its lyrical content, this song hits all the right notes. Lines like  "Flowers cannot bloom without precipitation/ And lovers will not last without reciprocation" and "I kept you warm 'til I was ashes" are so well-crafted while also introspective. These lyrics are only made better with the moody dubstep-like music that accompanies them making this song both vulnerable and intense all at the same time. Dynamically "Fossil Fuels" becomes larger as it goes along, bringing us more into it as it strongly unfolds. You'll ponder what Aisha has to say but you'll also just love how it sounds when she says it. If this is any indication of what Aisha has in store for her album Pendulum out next month, there's much to be excited for.
—
Dara Bankole
on April 5, 2018