Buzzing Daily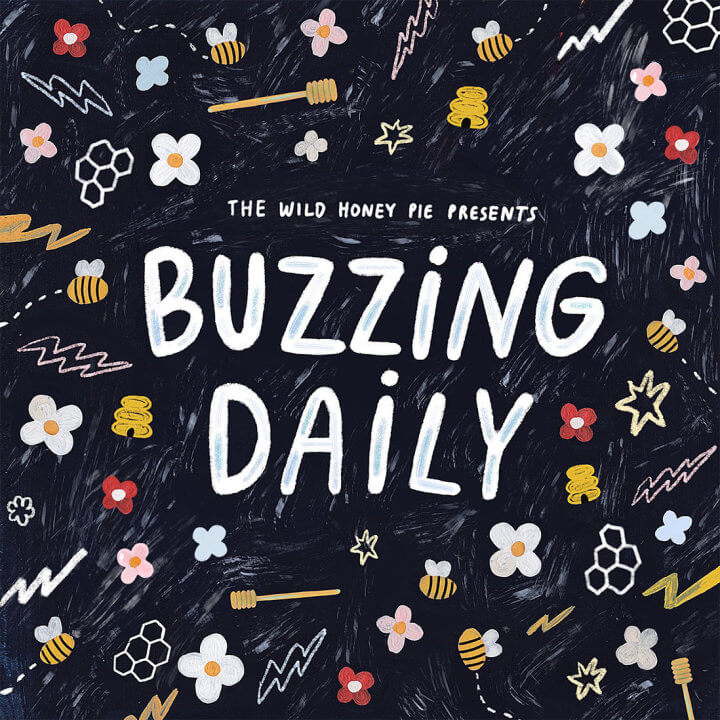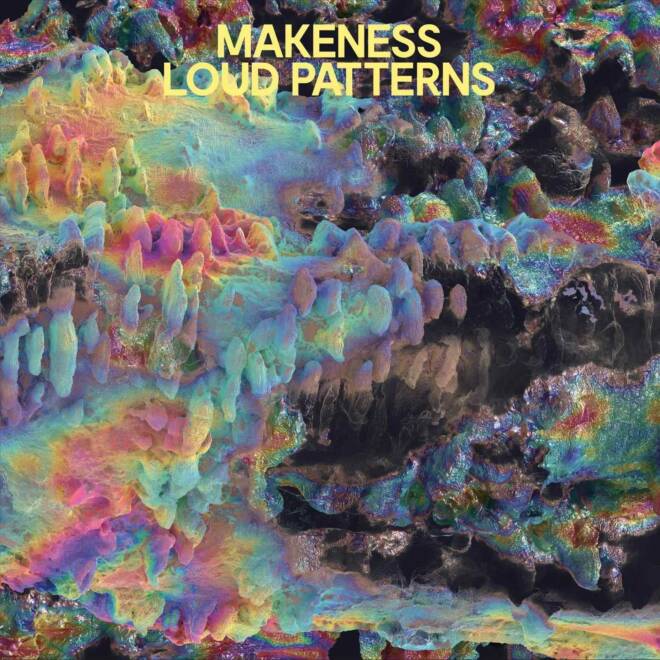 Makeness - Who Am I To Follow Love
---
When you think of a pop ballad you generally don't expect a techno kick track underscoring it, but that is exactly what we get on "Who Am I to Follow Love" by Scottish producer and artist, Makeness. Though the song starts with the very industrial style dancehall beat, Makeness quickly introduces some ethereal synth elements reminiscent of the 80's before introducing the vocals of Nancy Anderson of Babeheaven. She floats above the track effortlessly before being joined by Makeness on backup vocals and in that pairing they create a seamless wall of emotion as they ruminate on the question of following their heart. Though disparate from the rest of Makeness' debut album, Loud Patterns which came out earlier this month, this collaboration is easily a standout track.
—
Nick Arcos
on April 23, 2018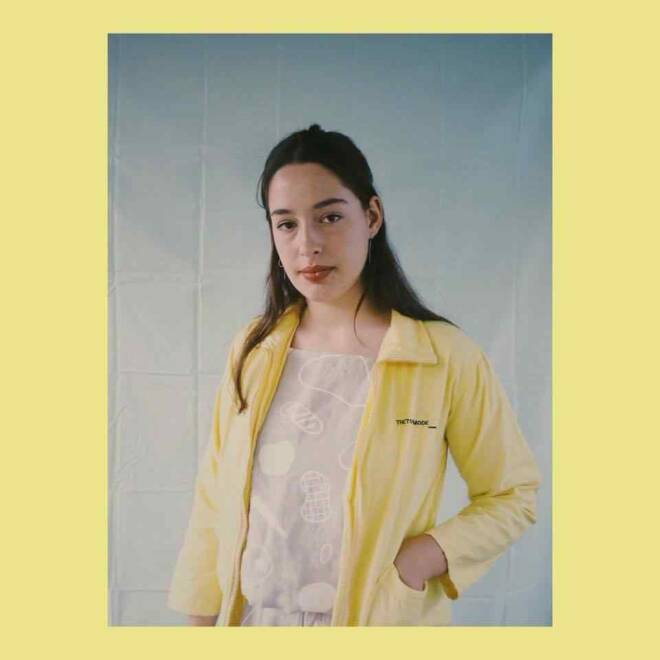 Keeskea - You Did
---
Australian singer-songwriter Keeskea aka Vanessa Marousopoulos knocked it out of the park with her new song "You Did." She delicately sings of being wronged and broken while also showcasing her purely poetic songwriting. When Vanessa sings, it as if she is channeling every single feeling she's had regarding this experience, making her extremely believable. Straying from normalcy, the B section of "You Did" changes the entire song completely, moving away from it's pretty finger-picked entry to a place of vocal vulnerability letting Vanessa's voice create the magic all on its own. Swaying in and out of airy falsetto, Vanessa sings "You took all her parts/ And reshuffled them/ She's not herself/ Let her rebuild again." While it's not explicit whether Vanessa is referring to herself or a loved one, the concept of needing to be rebuilt after being broken by someone else needs no further explanation. Just one listen of "You Did" will make you see why Keeskea is one artist we're excited to hear more from.

—
Dara Bankole
on April 18, 2018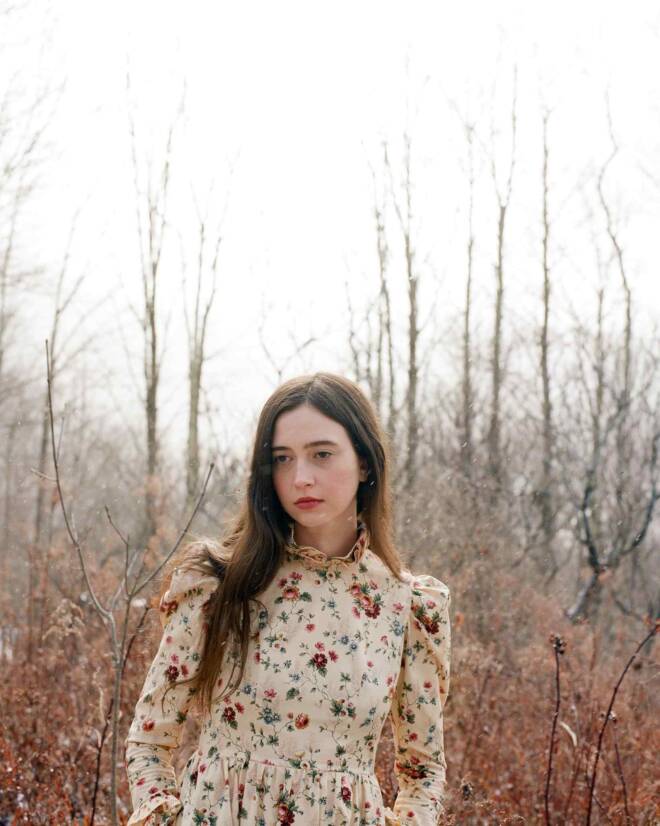 Yours Are The Only Ears - Fire In My Eyes
---
Yours Are The Only Ears is the project of Brooklyn based singer-songwriter Susannah Cutler. In "Fire In My Eyes", Susannah sings her questions for someone who she seems to have a rough history with. In the sporadic way that most thought processes work, Susannah goes from casually wondering if this person wants to hang out with her on her roof, to questioning if she's a good person. "Fire In My Eyes" is refreshingly raw and highlights the physical, mental and emotional details of ironing out a toxic relationship. With a voice that is present but light, "Fire In My Eyes" is easy on the ears and so relatable to those of us who struggle with the complexities of love. Cutler's debut album Knock Hard is set to release May 11 via Team Love Records.
—
Dara Bankole
on April 16, 2018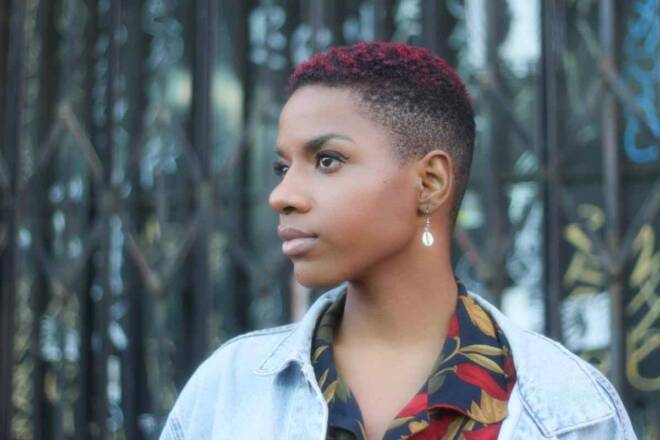 Aisha Badru - Fossil Fuels
---
SXSW favorite Aisha Badru released a haunting and intriguing new single early this month that caught our attention. "Fossil Fuels" is significant for many reasons, from Aisha's captivating voice to its lyrical content, this song hits all the right notes. Lines like  "Flowers cannot bloom without precipitation/ And lovers will not last without reciprocation" and "I kept you warm 'til I was ashes" are so well-crafted while also introspective. These lyrics are only made better with the moody dubstep-like music that accompanies them making this song both vulnerable and intense all at the same time. Dynamically "Fossil Fuels" becomes larger as it goes along, bringing us more into it as it strongly unfolds. You'll ponder what Aisha has to say but you'll also just love how it sounds when she says it. If this is any indication of what Aisha has in store for her album Pendulum out next month, there's much to be excited for.
—
Dara Bankole
on April 5, 2018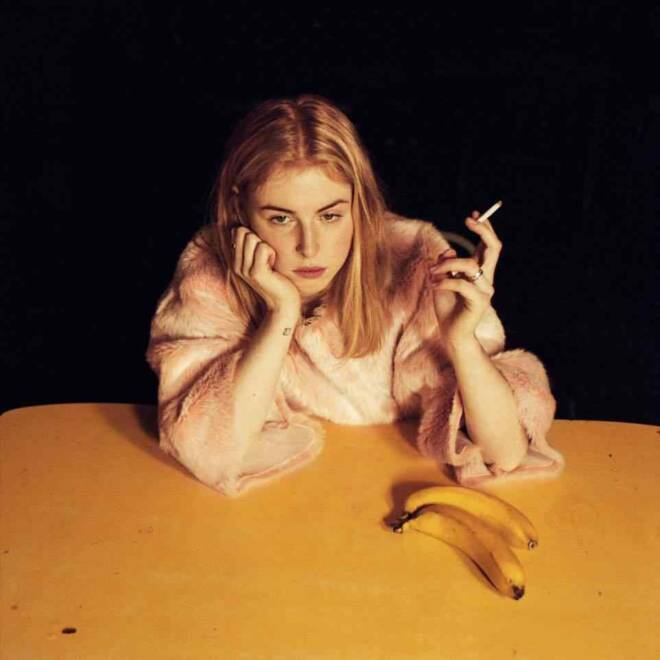 Fenne Lily - Car Park
---
UK singer-songwriter Fenne Lily let out her latest single "Car Park" in preparation for her highly anticipated debut album release later this week. In true Fenne Lily fashion, "Car Park" is the vulnerable and confessional letter that you never send but write just for the sake of materializing your thoughts. "Car Park" keeps us locked in with its consistency. The song doesn't get bigger or smaller, but rather just relays to us the revelations and truths that come with the turbulence of being human. ("I hope to find a reason for my fear of feelings leaving at the start/ It makes my sleeping harder.") Fenne Lily shared that in this particular song, she is claiming responsibility of her own emotions. Like a steady stream, this song flows with rhythm and grace even while brushing up against the heavy and cold themes of insecurity, self-worth and taking responsibility for your actions.

—
Dara Bankole
on April 4, 2018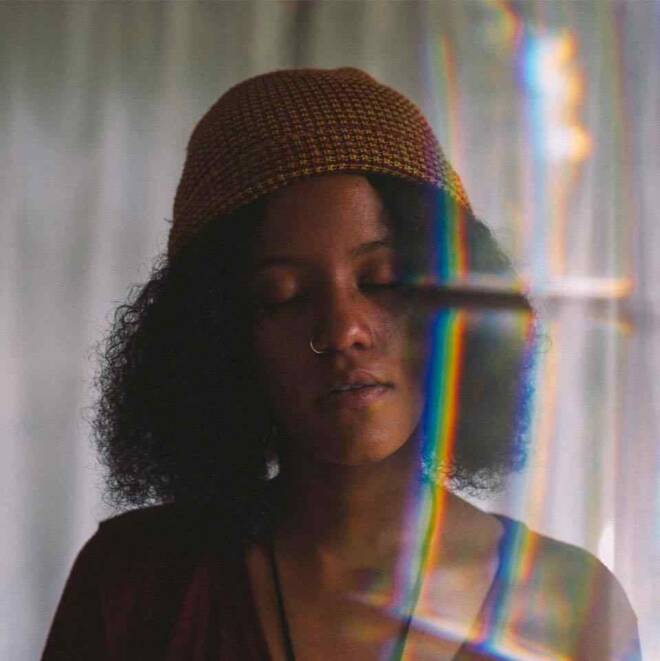 LANNDS - Legends
---
Evoking similarities of today's indie-pop greats like CHVRCHES and purity ring, LANNDS' new single is "Legends" is the kind of song that puts a new artist on your radar. Rania Woodard and her producer Brian Squillace make up the Florida-based project, LANNDS, which dives into the electronic world while not departing too far from indie-folk inflections. "Legends" paints the picture of two people who are the heroes of their own stories. It might make you think of your favorite world-is-ending movies, the Divergent or The Hunger Games kind where unlikely saviors rise from the crowd and change things for the better. Whether it's the love that these two share with their soft kisses or their willingness to simply go beyond the limits of society, Rania makes these characters easy to root for.
—
Dara Bankole
on March 30, 2018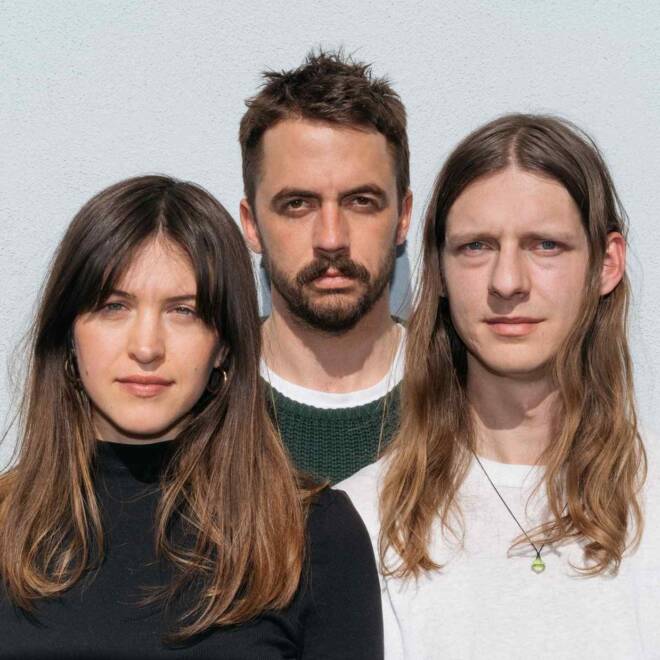 Major Murphy - One Day
---
Michigan trio Major Murphy delivered their latest single with a slow, Sunday morning ease. Riddled with nostalgic vibes and a sunny disposition, "One Day" is a song that's not hard to love. While easy on the ears, "One Day" talks about the hardship of being separated from your lover. While the distance is separating these two for a day, it doesn't mean the romance has to die. "Baby, it's just a single day, yeah/ Feelin' so far away, yeah/ Believe me/ You, all that I wanna see yeah/ Every part of me, yeah." With the sounds of The Kooks meeting Father John Misty's "Real Love Baby," this song's simple instrumentation matches perfectly with it's dreamy vocals and sweet lyrics. Somehow, without being cheesy, Major Murphy found a way to craft a song that can put you in your feels without letting you get too upset about it.
—
Dara Bankole
on March 27, 2018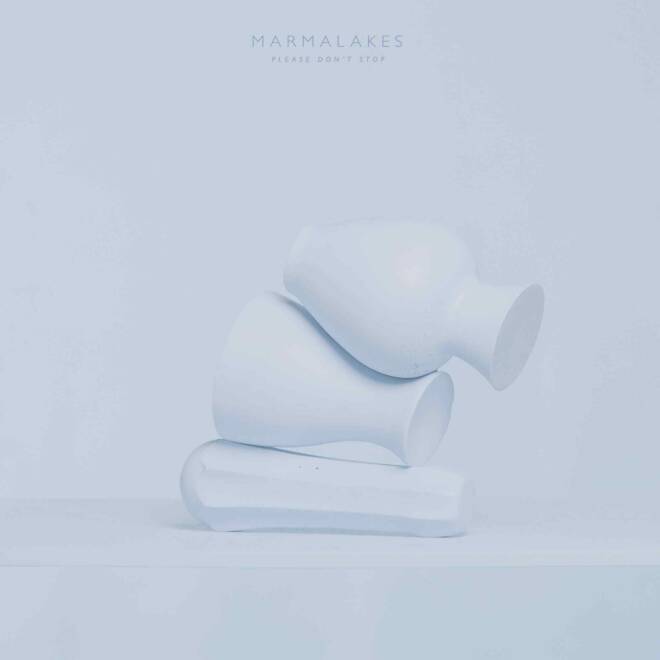 MARMALAKES - New Sweden
---
MARMALAKES, an Austin-based rock-pop duo that infuses folky influences are "really nice guys" (Sonicbids). And their music is really nice, too. "New Sweden," a single off of their full-length debut album Please Don't Stop, is just a taste of what's to come. Childhood friends Chase Weinacht (guitarist/writer) and Josh Halpern (drummer/producer) are able to capture the youthful energy of that time and make those nostalgic feelings warm, welcoming and close. And their local ties to Austin make those emotions even more palpable. "New Sweden" sounds like a homecoming of sorts, even though they're poised to journey far and wide. Keep an eye out for Please Don't Stop, out May 11 via Austin Town Records.
—
Natasha Cucullo
on March 27, 2018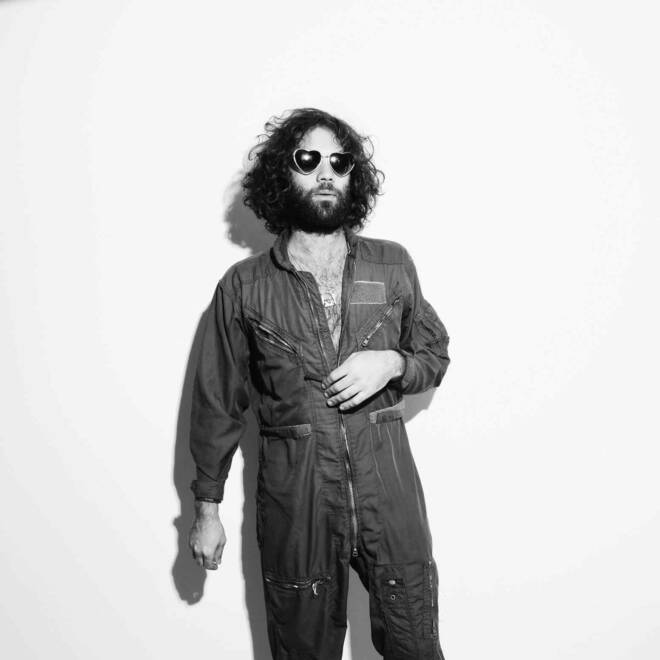 Benjamin Lazar Davis - Right Direction
---
We like Benjamin Lazar Davis. Quite simply, he makes good music. "Right Direction," the next release off of his debut solo album, is another introspective piece. Written from the point of view of a friend that has "trouble finding a life-long passion" and "desires to work hard but doesn't have an outlet for all that pent up energy," David and Kimbra Johnson create a narrative that's honest and vulnerable. If you've ever felt lost in where you're going, what you're doing, or in what the future will hold, this piece is a reminder that we all go through these moments of uncertainty. And again, Davis reminds us that all will be okay. 
—
Natasha Cucullo
on March 23, 2018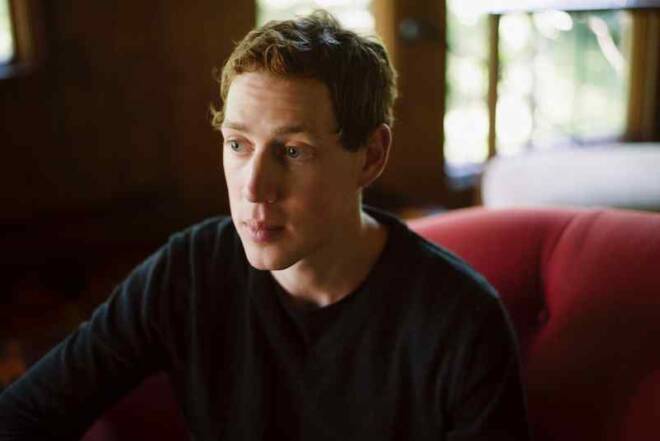 Andy Cook - Red Lights
---
Boasting a sound that harkens back to classic American songwriters, Minnesota-based Andy Cook arrives with a 22 minute, echo-drenched, desert rock odyssey entitled, Modern Man. His jangly accompaniment and chilly baritone make an appealing listen off the bat, and the compelling nature of his music deepens as he begins to lyrically scratch the hard-won truths of our hyper-digital age. While the twang is certainly turned up to 10, Cook grounds his compositions with a keen sense of dark and direct lyrics, conjuring up Timber Timbre, Real Estate and even Kurt Vile at times. It is expansive and idiosyncratic, heady and earthy, all at once. The perfect pick-me-up for the unofficial day-tripping desert hipster.
—
Mike Olinger
on March 21, 2018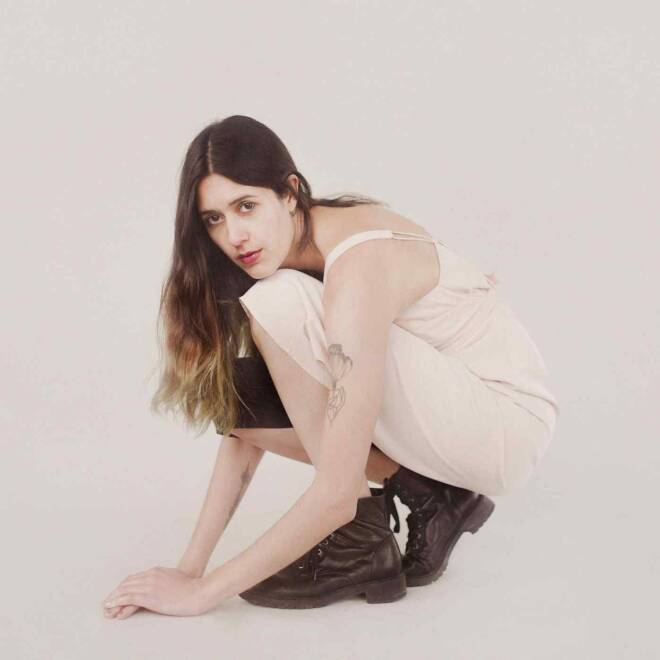 Half Waif - Torches
---
The second single, "Torches"  from Half Waif's upcoming release, Lavender, bares the fiery angst we are forced to face when feeling the searing energy found in the world. "'Torches' opens with the terror of a world that burns, tempered by the cool reminder of an undying coast somewhere nearby," Nandi Rose Plunkett says of the song. The song was written days after the 2016 election, while driving through Texas on a stretch of highway, and it is not surprising that the underlying fear of how society will be affected by an entire country's decision manifested itself through a blaring synth-pop track. "Torches" glows with spirit, using triumphant melodies that could be found in majestic quest games, reminding us that even though "the landscape burns," there is crisp balance that can be found everywhere.
—
Deanna DiLandro
on March 19, 2018