Buzzing Daily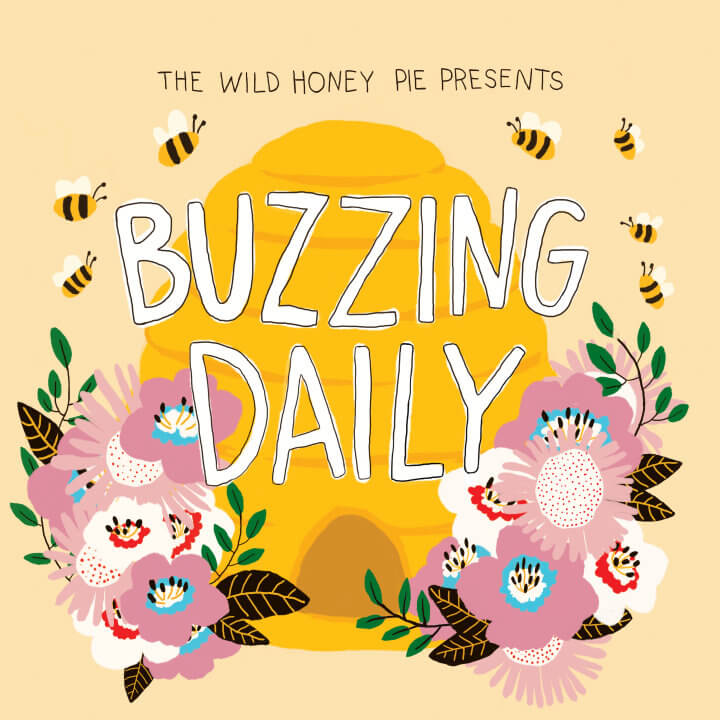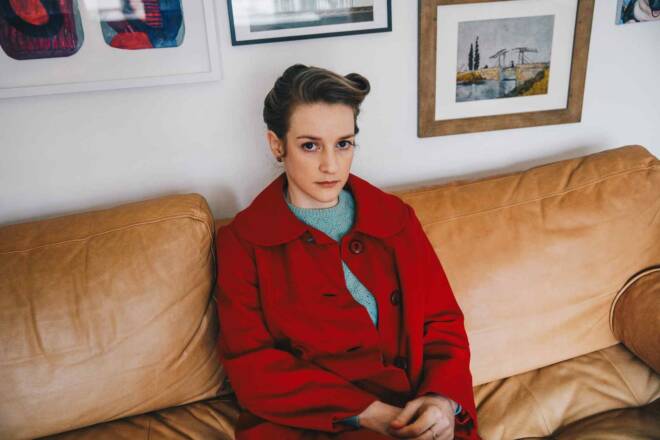 Juliana Daugherty - Light
---
Charlottesville's Juliana Daugherty is forging her way onto an emerging indie scene and while it's easy to blend here, she creates the kind of songs that won't let her. With a classically trained background and an MFA in poetry, it's clear that Juliana's relationship with music and words are rooted deeply within her. "Light" the title-track off her debut album set to release on June 1, centers on the idea of finding the light and expelling truth in the midst of the lies and darkness within depression. "Wait, it lied to you/There's nothing it won't do/There's nothing it won't steal." Juliana sings of the darkness in one line and then of the light in the next, exposing how easy it is to bounce back in our heads. Even still, "Light" ends with hope and somehow the idea in itself seems more plausible when she's singing of it. Juliana said she wrote Light in part to "strip mental illness of its power," claiming "there is nothing useful or beautiful to be gleaned from the experience of depression." Although it's easy to believe the narrative that depression should be leaned into if we want to produce anything resembling creativity, Juliana urges us to consider the opposite, making us realize how important it is to produce art that is more inspired by the hope of the light rather than the comfort of the darkness. This is definitely one album we'll be counting down the days for. 
—
Dara Bankole
on May 11, 2018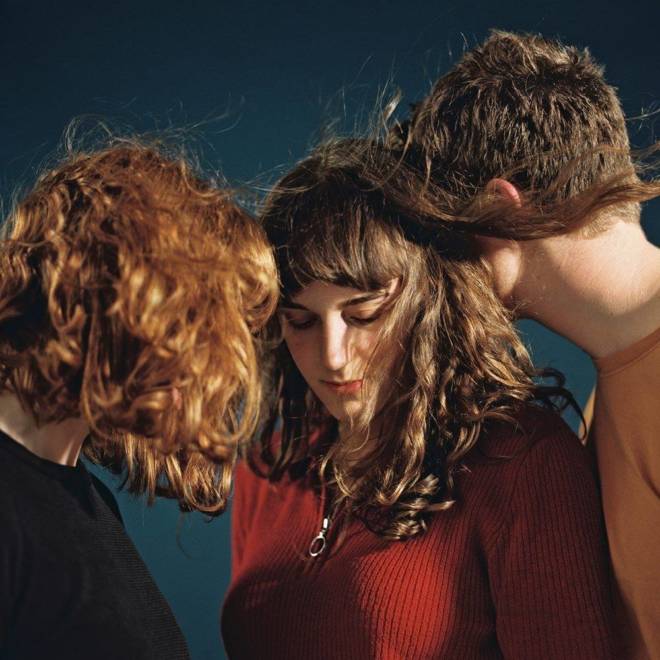 Our Girl - I Really Like It
---
Our Girl, hailing from Brighton, UK, recently released a new song with a new sound. Singer Soph Nathan has said that she was a little nervous to release this song into the open because it has a distinctly different feeling from their previous songs. They'd never had a song that looks at love in quite this light. It's hard to admit that "I really like you," over and over again, in a calm but deeply sincere and simple chorus. The honesty in the lyrics, though, is what makes this song so capable of crawling inside of you. It's an upbeat, happy song that still manages to capture the trio's garagey sound. The flow is undeniable, with subtle guitar lines peeking out of the background every now and then, building up during a wonderfully full and bright instrumental break. There's an undeniable groove that'll stick with you long after the song is over.
—
Grace Eire
on May 9, 2018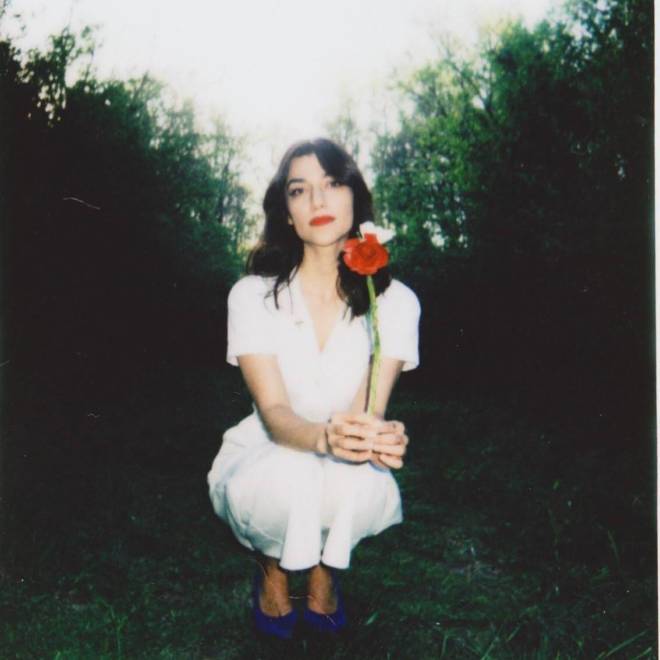 Coco Reilly - Define You
---
Coco Reilly comes out strong with her first ever single "Define You." With dreamy lyrics about a loved one to the backdrop of psychedelic guitars, Reilly will make you nostalgic while also wanting to dance. The lyrics beautifully describe the tension of loving and admiring someone you are in a relationship with yet trying not to hinder them in any way, a hard balance most in relationships can relate to. Genre-bending country and psychedelic, Reilly gives us the perfect song for a chill summer day.
—
Madison Hetterly
on May 8, 2018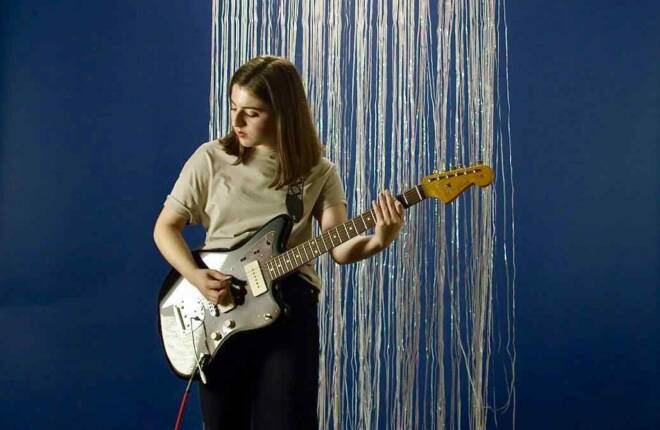 Sofia Wolfson - Write It Down
---
Sofia Wolfson's "Write it Down" is an honest profession of frustration set to a sweet and snappy tune. Wolfson is sassy and fun, and also innately good at capturing the writer's blocks of our lives. Her lyrics surreptitiously detail the obstacles we face in our day-to-day; and, set to music, help us deal with the prospect of change. In her own words, "The song kind of deals with my frustration of feeling like I'm saying the same thing over and over in my music. I was going through some changes in my relationships and a lot of the music that came from that time was an attempt to cope with that loss and the prospects of change." Working through our roadblocks is more manageable with Wolfson's music — we're grateful for that and are looking forward to hearing more from the artist.
—
Natasha Cucullo
on May 8, 2018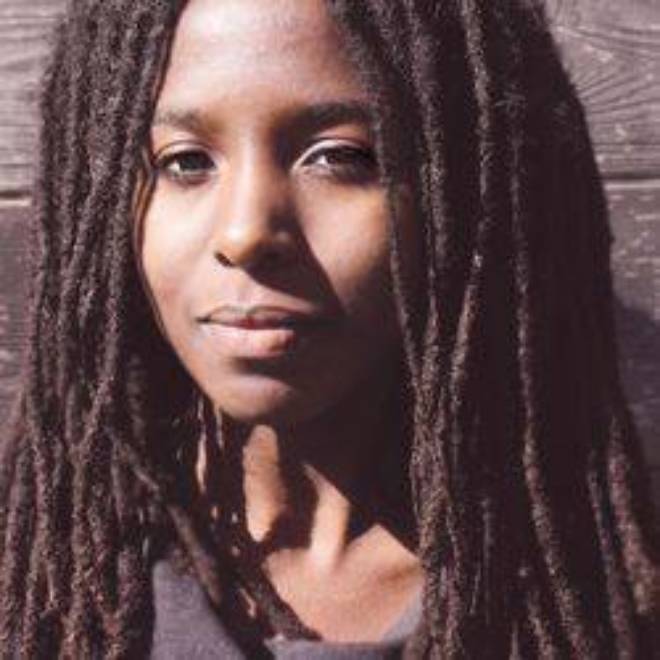 Aisha Burns - We Were Worn
---
Aisha Burns' vision of Americana is one that is intimate, cathartic and expansive. Influenced by her upbringing in San Antonio, her work as a violinist in the ambient neo-classical sextet Balmorhea, and the absurdity of experiencing immense loss and love at the same time, Burns' second album Argonauta brings the traditional and the modern together into something that is powerfully personal.
In "We Were Worn," the album's opening track, Burns confronts the ghost of her recently deceased mother. The pounding of timpani drums lays out a dramatic stage as she decides whether to deny or acknowledge the terrible truth in front of her. Laying her process and anxieties bare, Burns comes to embrace the facets of her mother that continue to live through her own body.
Aisha Burns' sophomore album, Argonauta, releases May 25 via Western Vinyl.
—
James Liance
on May 7, 2018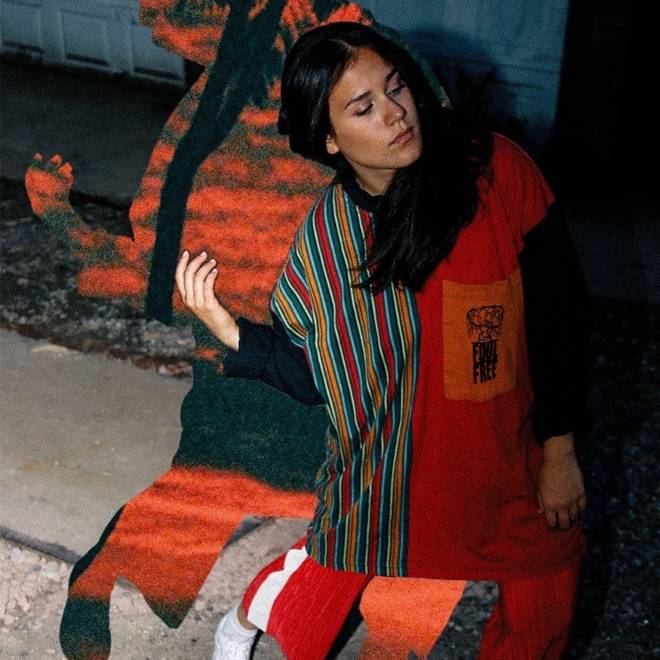 Malena Zavala - Could You Stay
---
The weather is finally warmer, people are sneaking out of the office a little bit earlier, and Malena Zavala has a new album out. In other words, we're not quite in summer yet, but we're damn close. "Could You Stay" is a bittersweet summertime tune, capturing both the warmth of falling in love and the complications that come with that. Fittingly, the aesthetics of the music would be equally comfortable on an evening patio or behind a closed door of a bedroom. Zavala's vocals tie the whole song together, with melodic lines that hang above a collection of guitars and Latin rhythms. The album is called Aliso and available now.
—
Matt Megan
on May 7, 2018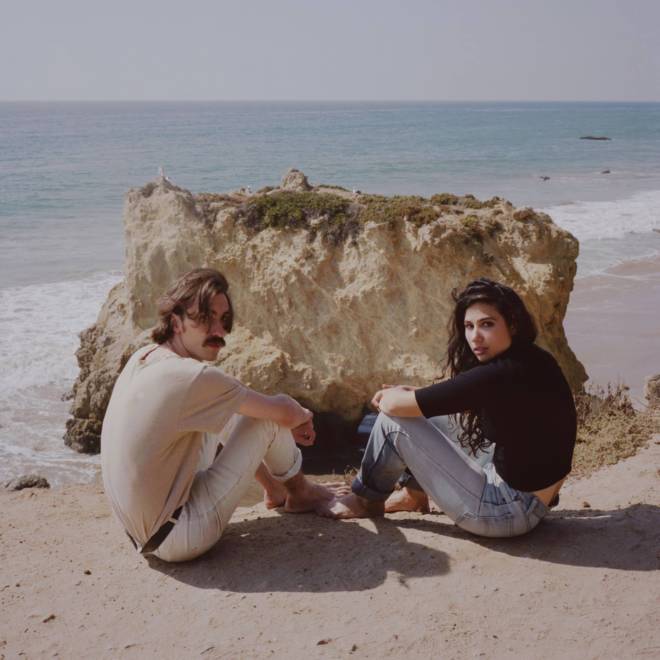 Pavo Pavo - Statue Is A Man Inside
---
In the midst of great change, we often find ourselves feeling detached from the rest of the world. Especially after a breakup, a thrust into the spotlight and the constant motion of tour, it is only natural to harden and place boundaries that can leave one in isolation. "Statue Is A Man Inside" explores this by excavating the softness and warmth that is shielded so vehemently after pain, and transmuting it into impenetrable beauty. This is experimental pop band Pavo Pavo's newest single since their critically acclaimed debut album Young Narrator In The Breakers. The song is full of lush textures and layers of vocals by co-founders Oliver Hill and Eliza Bagg. The two incredibly gifted musicians have taken part in many collaborations at the intersection of classical and pop music since their debut, including Bagg's work in new music with John Zorn and Roomful of Teeth and Hill's work with The Dirty Projectors and Beck. "Statue Is A Man Inside" was written as a conversation between the two, sung to one another while sitting at an organ after a whirlwind of change, revealing their innermost thoughts through the music. The magic of their collaboration comes through in this song, as it captures the softening of human beings to one another, and the blossoming that occurs subsequently. 
—
Nicole Rodriguez
on May 4, 2018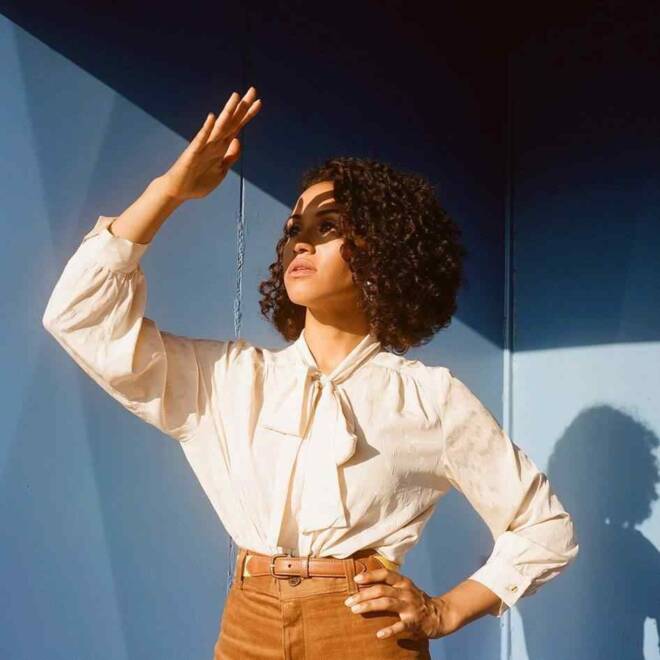 Kadhja Bonet - Delphine
---
Improvisation and extemporaneous flow are practices that, by definition, shun a blueprint. That Kadhja Bonet is able to emulate that unconstrained sentiment in her newest single while maintaining meticulous control of every note might be her greatest sleight of hand yet. "Delphine" is a song established on the thickest of bass lines while also leaning heavily on Bonet's hazy, hypnotizing vocals. Weaved in the midst of her retro psychedelia, though, is an amazing ear for the tiniest details: watch for the drum entrance and its corresponding echoes, the careful use of harmony throughout, the atmospheric arpeggios and the slowly building lyrical narrative. Bonet's sophomore album will be released this spring in conjunction with Anderson .Paak's OBE.
—
Matt Megan
on May 3, 2018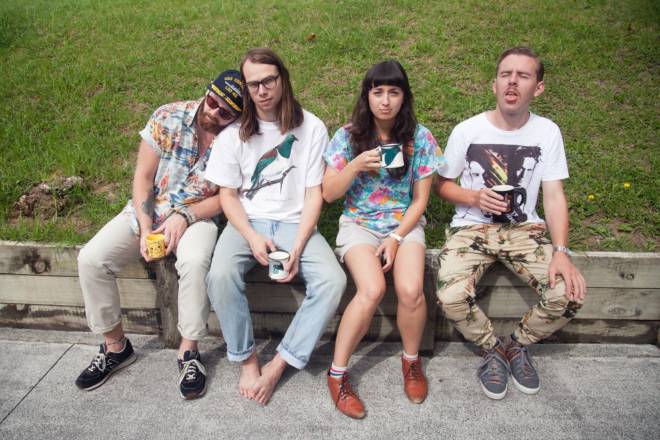 The Beths - Whatever
---
New Zealand band The Beths found each other while studying jazz in school, but their sound is based more on their shared love of 90's pop-punk. Their technical education and their childhood passions come together to make something catchy and sophisticated. They just recently signed to Carpark Records and re-released their debut EP Warm Blood. Their song "Whatever" off of the EP features playful background vocals and harmonies to bounce off of the melody while guitars add just enough drive to the track. The whole thing is bright and packed with irresistible hooks and nuanced little instrumental moments to keep you on your toes. Each of the songs on this EP has its own flavor, and it's exciting to see such an eclectic yet consistent set of songs bunched together in one package.
—
Grace Eire
on May 3, 2018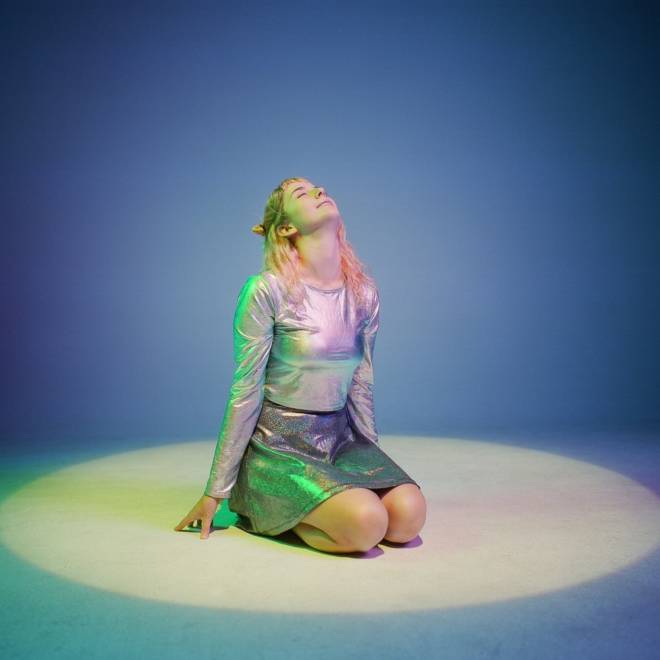 Winter - Zoey
---
Winter, fronted by songwriter Samira Winter, just released their newest album, Ethereality. "Zoey," the third track on the record, is an uplifting, dreamy track that repeats "I feel alive where you are" like a gentle mantra. The individual instruments pop their heads up from the bright wave of that shoegaze sound every now and again to add a playful riff or an optimistic line. The band certainly succeeds in their goal of connecting people to their inner children with their music, as this track has that distinct feeling of a carefree spring day spent outside with someone you truly love. It's like a daydream, or a time warp that takes you back to much simpler times.
—
Grace Eire
on May 2, 2018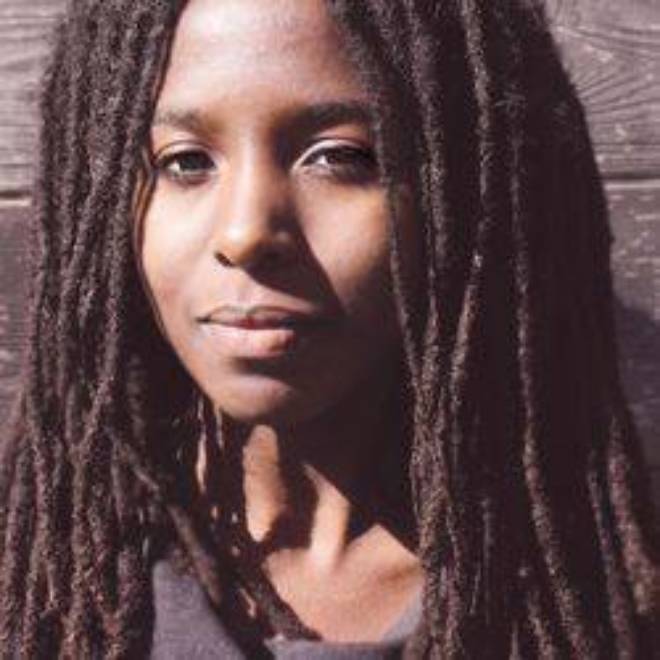 Aisha Burns - Must Be A Way
---
Overwhelmed by the death of her mother and the start of a new relationship, Aisha Burns sings of ineffable turmoil in "Must Be A Way." The stunning four-minute track, which takes inspiration from the vast West Texas desert, is anchored by Burns' powerful yet vulnerable voice. A careful and beautiful violin arrangement blossoms and shifts around her words, providing a rich emotional landscape to an already heartrending song.
Aisha Burns' second full-length, Argonauta, releases May 25 via Western Vinyl.
—
James Liance
on May 2, 2018