Buzzing Daily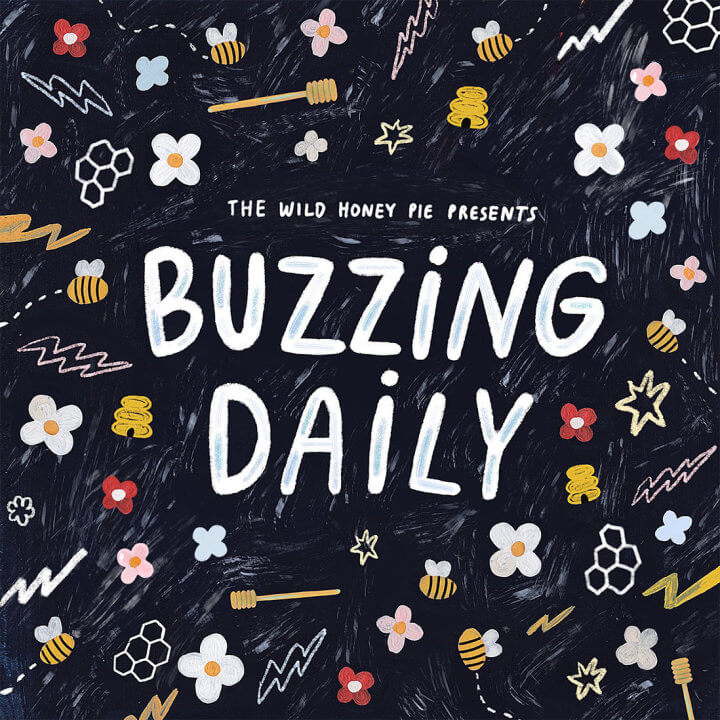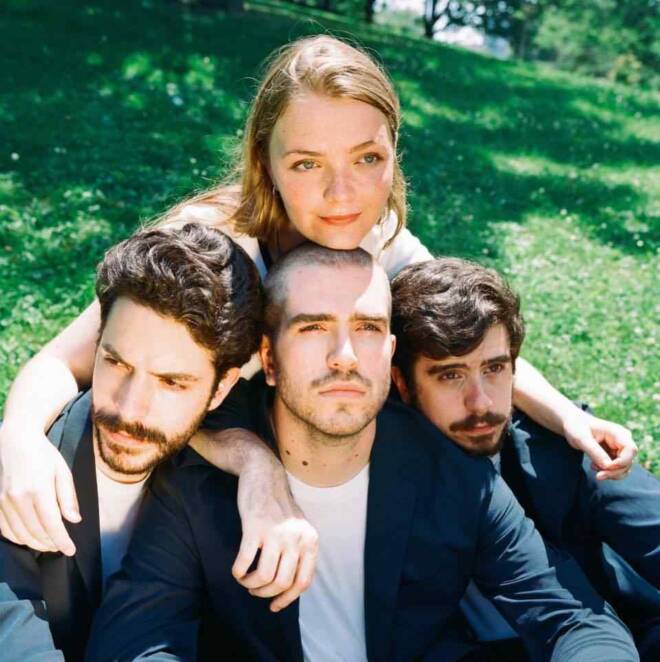 Dizzy - Sunflower
---
In the "About" section on their Facebook page, the Canadian band Dizzy declares: "We write sad dream pop." While their latest single, "Sunflower," is literally about dreaming, it sounds more like a savory-sweet escape from reality than a tearful tragedy. Swathed in amber rays of late afternoon sun, the delightfully nostalgic track conjures flashes of those deliciously restless teenage years. Katie Munshaw's lulling vocals paired with Alex Spencer's ethereal guitar parts recall late 90s-era female-fronted indie-pop bands such as Sixpence None the Richer and The Corrs. Charlie Spencer's synth work keeps the production feeling modern while maintaining the "dream pop" genre. "Sunflower" pairs well with writing in one's diary and longing for social contact with peers.
—
Karyna Micaela
on March 20, 2020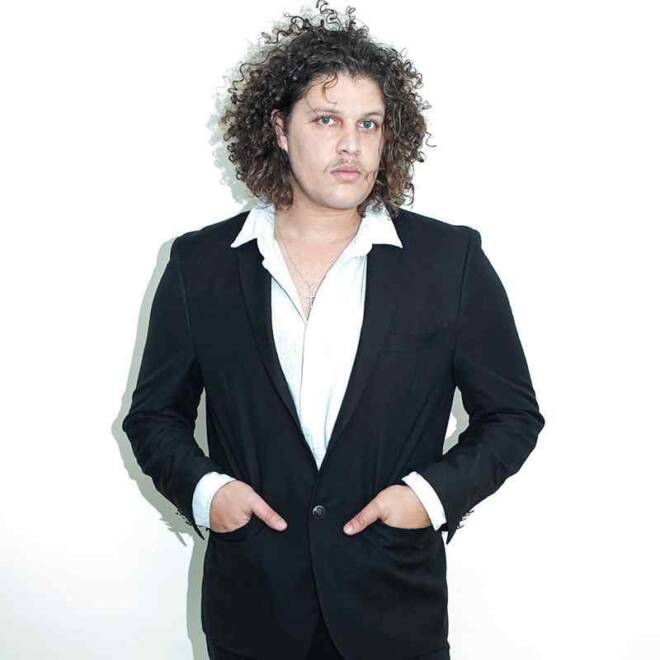 Jane Holiday - All Yours
---
"All Yours," the latest single from Los Angeles-based songwriter Jane Holiday, offers a modern spin on classic soul. The swift-tempo track revolves around Holiday's rich, fervent vocal delivery, which anchors an irresistibly glittering beat and effervescent synth-pop sounds. It's the combination of these elements that allow the song to sound timeless, as Holiday showcases his vocal firepower and ornate melodic touches amongst a flurry of towering synth hooks, warm bass lines, and kaleidoscopic rhythms. Holiday's raw emotion and whimsical cadence allow you to follow the song's story of unrequited love closely, feeling the heartbreak in his voice that eventually morphs to elation. The story behind the tune is familiar to many, including Holiday, as it chronicles the emotional spectrum of letting go of someone you love, and the elated relief experienced when they return—making the track timeless in both its sound and theme. Jane Holiday is performing at our next dinner party on April 6 at Woon Kitchen in Los Angeles. Tickets are available now and the price of admission includes food!
—
Tom Gallo
on February 24, 2020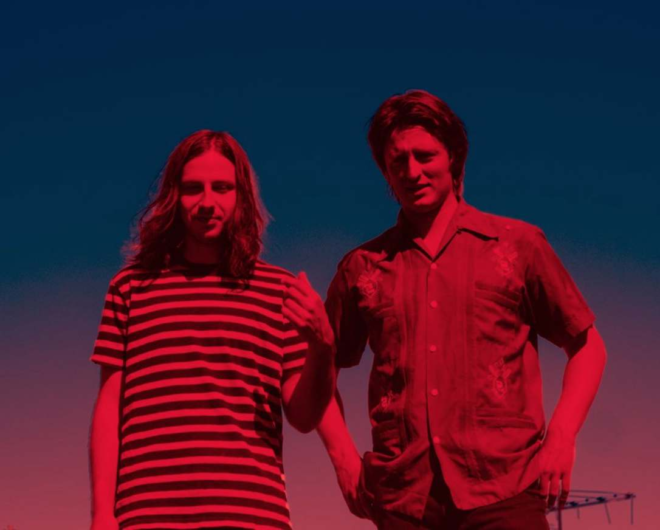 Mapache - Life on Fire
---
"Life on Fire" is the twangy second single off Mapache's forthcoming album From Liberty Street, out March 20. Mapache's sound infuses the various cities across California and Mexico that its members Clay Finch and Sam Blasucci have at different points called home, and the atmospheric quality of "Life on Fire" further cements their knack for using music to create environments. The backdrop for From Liberty Street is east-LA, where the folk duo currently live and create. Prior to releasing "Life on Fire," Mapache put out their cover of the classic bolero ballad "Me Voy Pa'l Pueblo," a track originally performed by Los Panchos which the band revived in celebration of their neighborhood's rich Latinx heritage. Where "Me Voy Pa'l Pueblo" is aching and romantic, "Life on Fire" is lighthearted and airy—with the pairs' easy harmonies and stripped-down strumming perfectly evoking the sun-soaked southwest. With two strong singles already under their belt, the bilingual From Liberty Street is slated to be a charming and dynamic exploration of place.
—
Brittany Cortez
on February 24, 2020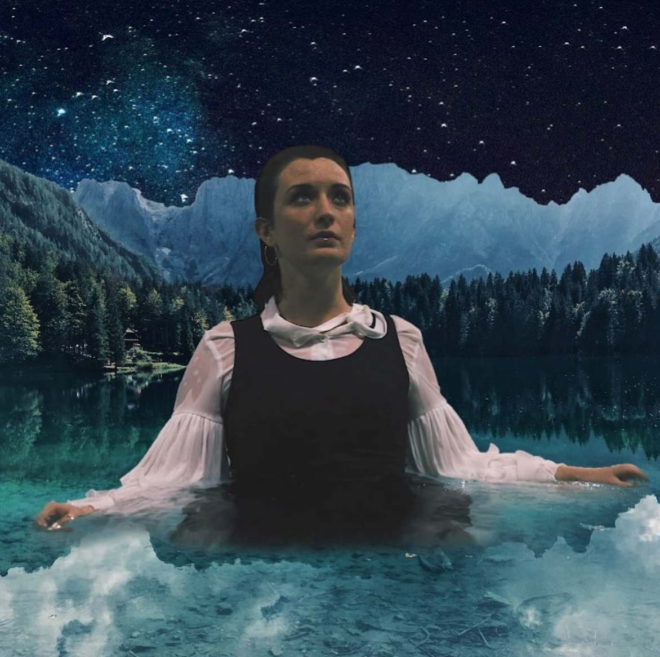 Rose Upton - Deep Sea
---
Lush and hypnotic, "Deep Sea," the debut release from Brooklyn-based singer-songwriter Rose Upton, is as enchanting and darkly dreamy as a siren song. The arrangement is full and atmospheric, and losing yourself in it feels like being submerged in mystical waters where music sounds sweeter and mermaids exist. The instrumentation is vivid and wet: Reverberating guitar gives the track a base that feels fluid and consistent, while crisp, satisfying percussion hits like the heavy crash of a wave against rocks. The lyrics take you down a journey of discovery, and Upton's lovely, light voice is enchanting and beguiling. She sings with a conviction that, were this a fairy tale, would surely lure any sailor to his death. Thankfully this is real life, and for Rose Upton'smusic career, it's only the beginning: she plans to release her debut EP later this year.
—
Britnee Meiser
on February 24, 2020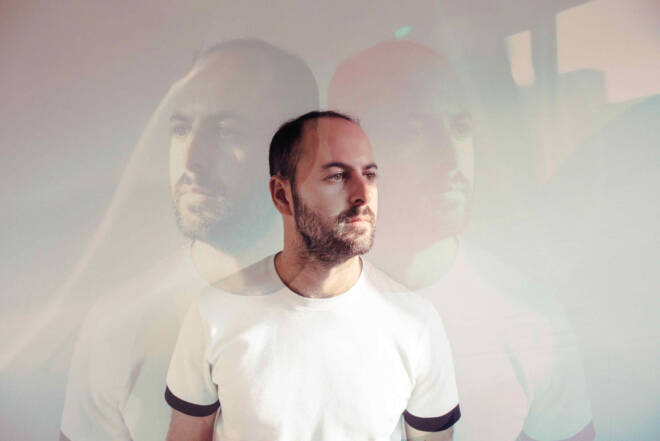 Eric Cannata - Lonely Beast
---
"I didn't want to give myself time to overthink," says Eric Cannata about the process of recording his upcoming EP. He decamped to a studio outside of Los Angeles with session musicians he had never met and recorded five songs, mostly live, in just two days. "Lonely Beast" is a product of that simplicity and spontaneity, a quiet weekend morning kind of song. Cannata, in his lullaby voice, is most moving when describing minor details, the types of things we pay such close attention to ourselves but would never dream of letting anyone else know the extent of our awareness."Windows cracked / I'll hear you when you come right back," he sings, and you can imagine him counting the seconds. Everything in the track is gentle, from the steady fingerpicking to the wavering pedal steel, from the chord changes to Cannata words. But it's so hard to tell, as it always is with loneliness, if that gentleness is a sign of contentment with a quiet weekend morning or resignation that it will be yet another quiet weekend morning.
—
Daniel Shanker
on February 21, 2020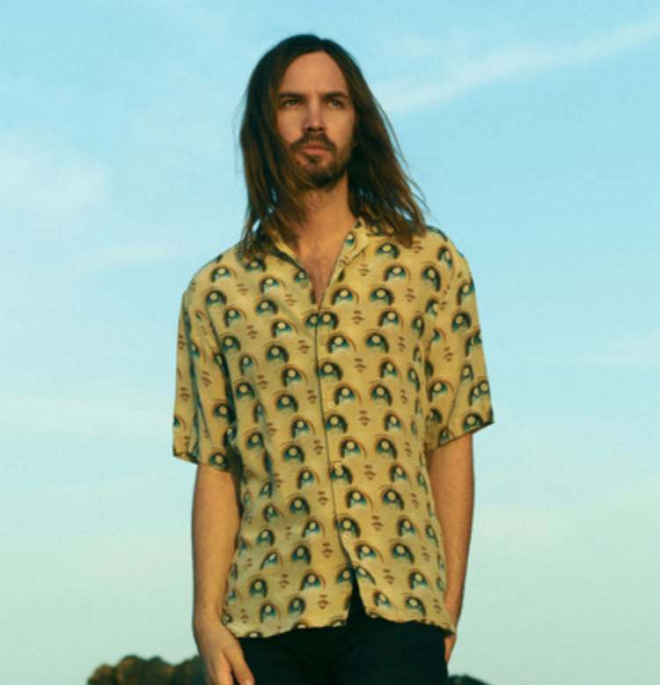 Tame Impala - Breathe Deeper
---
Tame Impala's Kevin Parker spent his 2015 album Currents exploring the intricacies of his already-tight relationship with psychedelia, aiming to take us on a spiritual journey through his subconscious. Five trips around the sun later, Tame Impala is still continuing to navigate through life's full range of emotions by exhaling a little with "Breathe Deeper," off of Parker's smooth yet vitalizing new album The Slow Rush. "Breathe Deeper" explores one of the more complex human emotions: matters of the heart. Parker discusses themes of self-confidence while persuading the song's subject to unwind a little, over six-and-a-half minutes of soaring dance grooves. Tame Impala still has one foot in the psychedelic door; his beloved roots are flowing under the surface of "Breathe Deeper," reminding us it's possible to stay true to ourselves while experiencing positive self-growth over jovial sounding grooves.
—
Taylor Hodgkins
on February 21, 2020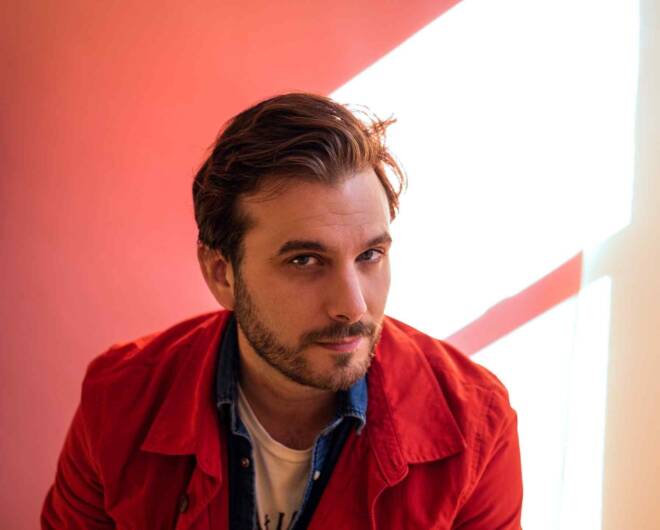 Local Nomad - Love is Gone
---
Local Nomad dive into what happens in a relationship when the love is gone in their latest track, "Love is Gone." The single carries many of the band's signature sounds including, Michael Desmond's warm and soulful vocals, dream-like synths, and glossy drum beats that manage to keep you grounded. Throughout the song, we hear about what happens when a long term relationship ends suddenly and feelings of pain, adaptation and freedom that come with it. According to Desmond, he wrote "Love is Gone" after his six-year relationship ended over a phone call and wanted the track to be harsh, funny, and authentic. These feelings are incredibly evident throughout the piece, but especially so in the song's final chorus as Desmond emotionally sings the lyrics, "No, I don't know you anymore, my chameleon girl. You're changing your mind all of the time...you think I'm color blind."
—
Alessandra Rincon
on February 21, 2020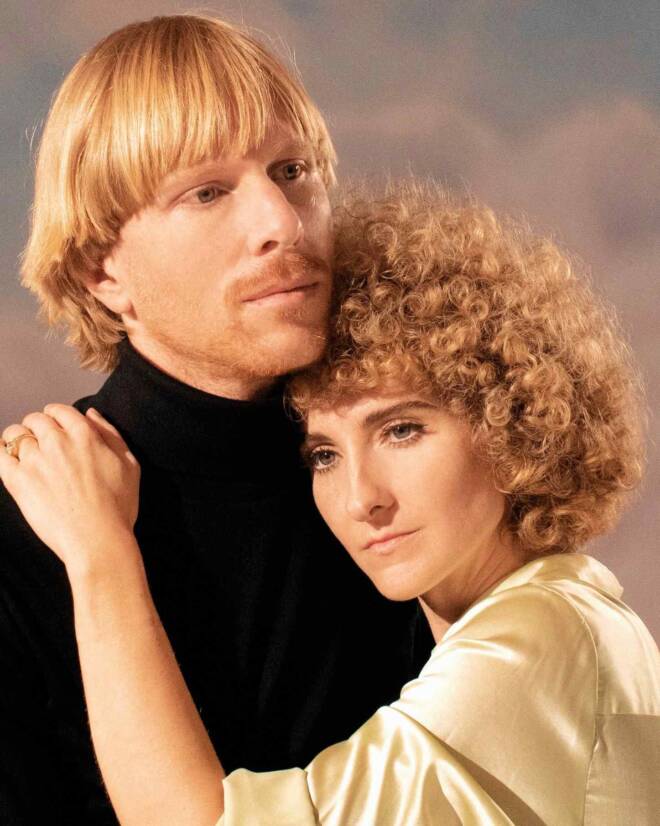 Tennis - Matrimony II
---
Indie-pop duo Tennis released their fifth album, Swimmer, on Friday, and it's a glitzy, atmospheric fever dream you'll never want to wake from. Full of vibrant, emotional tracks that emphasize the deep musical synergy between husband and wife Patrick and Alaina Moore, all nine songs are rich with explorative arrangements, groovy hooks and inquisitive lyrics. The most impressive song on the album though, and perhaps of Tennis's entire career to date, is "Matrimony II," a grand, sweeping ode to love and the ten-year musical journey that Patrick and Alaina have shared together. "Matrimony II" highlights all of Tennis's strengths while weaving in sonic elements the two haven't previously experimented with: Patrick's cool guitar riffs over Alaina's classical piano meet lush strings and a harpsichord; tight, full drums and groovy bass make you feel like you're swaying on a beach in 1972; and Alaina's voice, gorgeous and ephemeral at the top of her register, sounds like a hypnotic and cozy lullaby. The arrangement makes for a unique ballad with production that's crisp and shimmering, like the evening sun hitting the ocean, and the lyrics are just as warm and wondrous: "I could never find something better / I even changed my name / By my side in every kind of weather / I'll never be the same." Honest and vast, "Matrimony II" is bewitching, and it will make you believe in the power of love.
—
Britnee Meiser
on February 19, 2020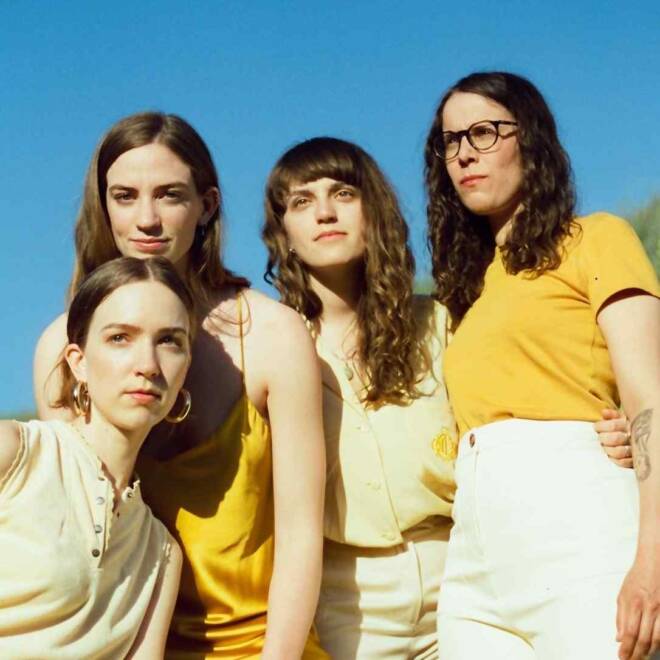 The Big Moon - Dog Eat Dog
---
The Big Moon recently dropped their bright, infectious sophomore album Walking Like We Do, where they dive into self-worth, disenchantment with the world today and not being afraid of going after what you really want. While this second effort holds the same vivid lyricism, inspiring arrangements and reflective tone as their debut Love in the 4th Dimension, the indie quartet diverted in a more spacious, pop direction that was realized in a thoughtful, joyous manner. One of the most poignant tracks is "Dog Eat Dog," which is a sweeping piano ballad that emphasizes how we are all too focused on our own self-interest and seem to only notice societal problems when it immediately impacts us. Lead singer and songwriter Juliette Jackson exceptionally illustrates the isolating mindset that we all reside in as she sings, "You only build bridges when the river wets your feet / You only felt the fire when you felt the heat / So here we are." The echoing choruses and bouncing production of the track add an approachable energy that backs her earnest, sharp vocals. There are no punches being pulled, but instead, a necessary, straightforward message that we all need to get our heads out of the sand and offer some real empathy to those around us. It's an understanding that is never more important than now, and one that should be addressed sooner rather than later. Walking Like We Do is out now via Fiction Records.
—
Meredith Vance
on February 19, 2020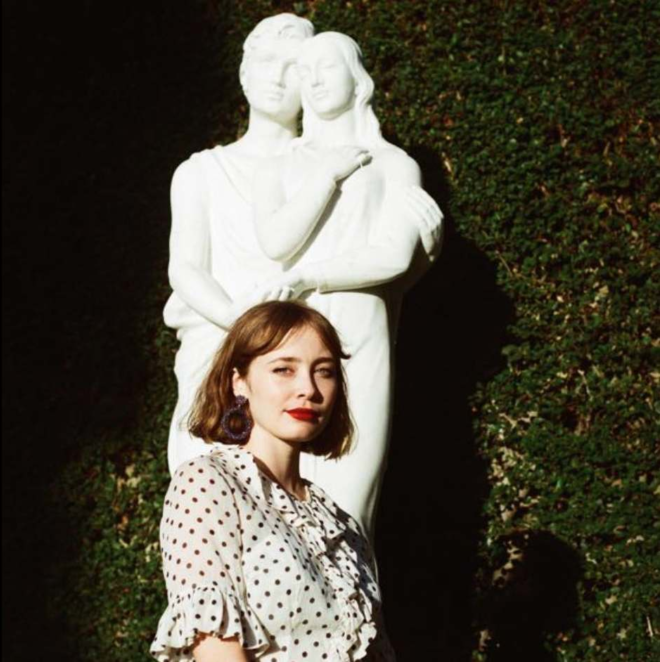 ​Alexandra Savior - The Archer
---
Alexandra Savior will pierce your heart with "The Archer," the title track off the dream-pop artist's second album, in which she delivers an emotional wallop with just a few verses and a simple, lilting melody. The potent torch song opens with propulsive percussion and lyrics that immediately disrupt this rhythmic regularity: "The earth went ahead and shook itself apart / the very moment I laid eyes on you." With this captivating image, she proceeds to describe a lover who devours and rejects her, while she eats it all up (quite literally). The visceral but ambiguous lyrics don't reveal whether the partner is so intently fixated in their love for her that they can't help but target her, or if they are maliciously preying on her. The smooth-voiced Savior with her retro-sounding, desert rock has received comparisons to women as varied as Dusty Springfield, Fiona Apple and Lana Del Rey. However, with "The Archer," her latest deeply personal, haunting piece, Savoir has created a scorching ode to devastating love that is all her own.
—
Jessica Kramer
on February 19, 2020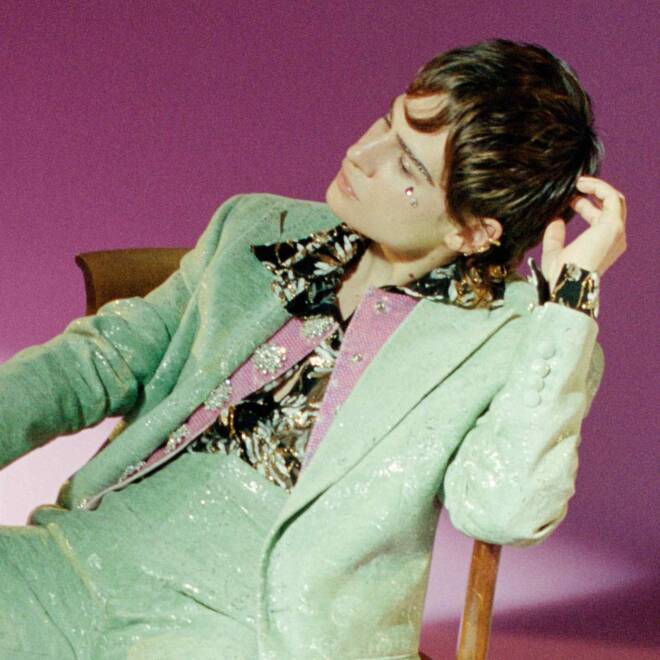 Christine and the Queens - People, I've been sad
---
If the mission of Christine and the Queens is to prove that the complexity and depths of human emotion are limitless, then "People, I've been sad" is her masterclass. Héloïse Letissier dramatically increased her American fanbase last year with her second full-length album—the sexy, theatrical, genderbending Chris. Her newest track, which came out at the beginning of February, is more than an excellent portrait of the pain and rewards that come with real love (though it is decidedly that)—it's also more evidence of her uniquely intricate understanding of the magical power of tension in music. Letissier's bilingual lyrics provide the track's emotional anchor, and with the satisfying way the synths and bass gradually build and release throughout, you can almost hear Phil Collins and Robyn smiling in admiration of their legacy. But the real accomplishment is that somehow, out of the rolling mountains of bass, the crackling snares, and Letissier's signature sultry, hyper-focused vocal stylings, she creates an emotional energy that transcends any human language or worldly musical instrument. That's why, by the end of the track, the word "sad" has never felt so understated. The emotions that matter—the ones that make us feel the most alive, most connected to other people—are too complex for a three-letter word. I guess that's why we need artists like Christine and the Queens.
—
Karl Snyder
on February 18, 2020