Buzzing Daily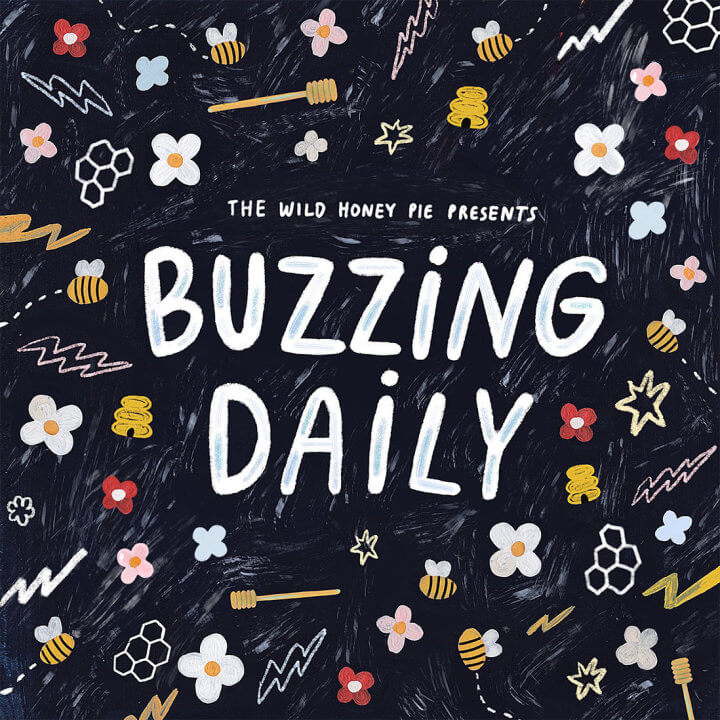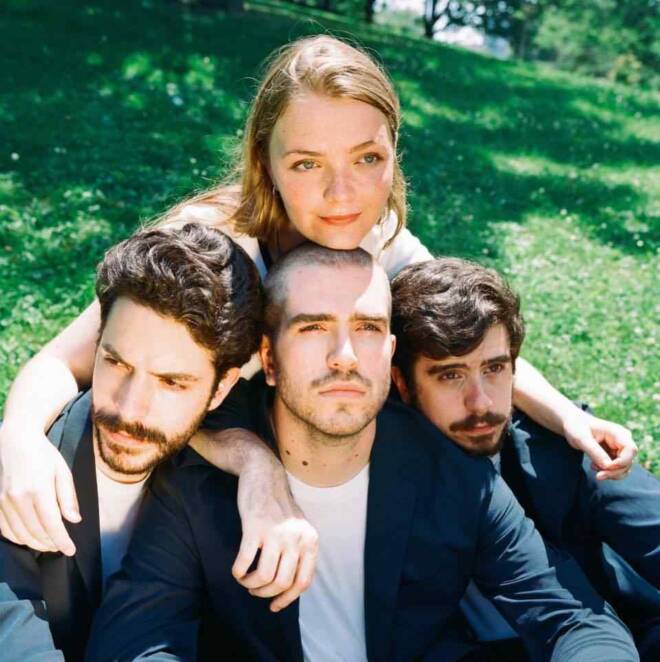 Dizzy - Sunflower
---
In the "About" section on their Facebook page, the Canadian band Dizzy declares: "We write sad dream pop." While their latest single, "Sunflower," is literally about dreaming, it sounds more like a savory-sweet escape from reality than a tearful tragedy. Swathed in amber rays of late afternoon sun, the delightfully nostalgic track conjures flashes of those deliciously restless teenage years. Katie Munshaw's lulling vocals paired with Alex Spencer's ethereal guitar parts recall late 90s-era female-fronted indie-pop bands such as Sixpence None the Richer and The Corrs. Charlie Spencer's synth work keeps the production feeling modern while maintaining the "dream pop" genre. "Sunflower" pairs well with writing in one's diary and longing for social contact with peers.
—
Karyna Micaela
on March 20, 2020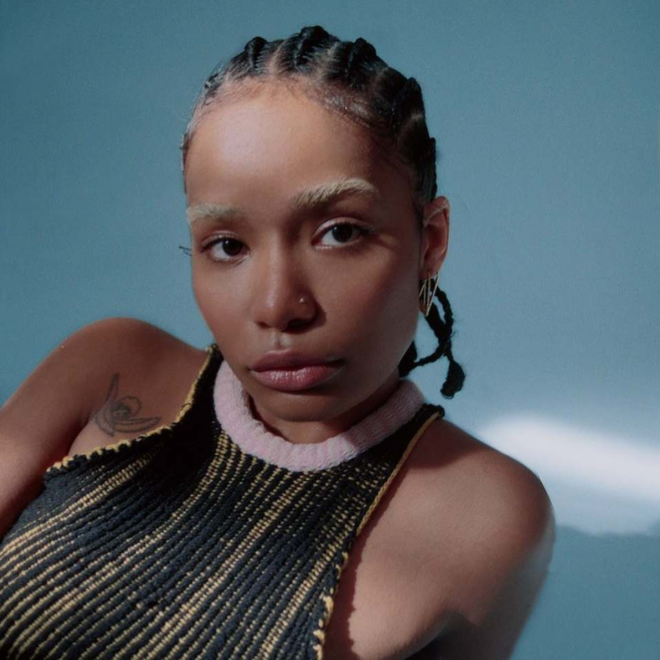 Elah Hale - one star rating
---
After a set of fantastic 2019 releases, Elah Hale brings us their first single of the year, and not a moment too soon. "One star rating" feels like a step forward for Hale, delivering an impressive vocal performance over some stunning pop production. A song full of heartbreak and what-if's gets off to a fast start with the intro holding a hazy urgency. When Hale starts singing, the situation is clear, as they sing "I swear I / could be the one you wanted", with a calm presence—you can feel the yearning. As the chorus hits, more synths arrive and pick up the entire narrative, from the tough reality of the verse, to the bright optimism of another chance. The instrumental break before the second verse is a brief moment of beautiful chaos. Expertly arranged to make disparate elements fit perfectly. Further into the new verse, Hale adds subtle harmonies that add heft to lyrics that speak negatively of themselves, pulling away quickly to leave honest and tough lyrics sitting more vulnerable, all alone. A sparse yet breathtaking bridge shows off just how good Hale is, both singing and writing. It leads the listeners to a stripped chorus, finding a new energy before shifting back into gear and cruising out. This young NYC artist has offered nothing but gems, and "one star rating" continues the trend.
—
Max Himelhoch
on March 19, 2020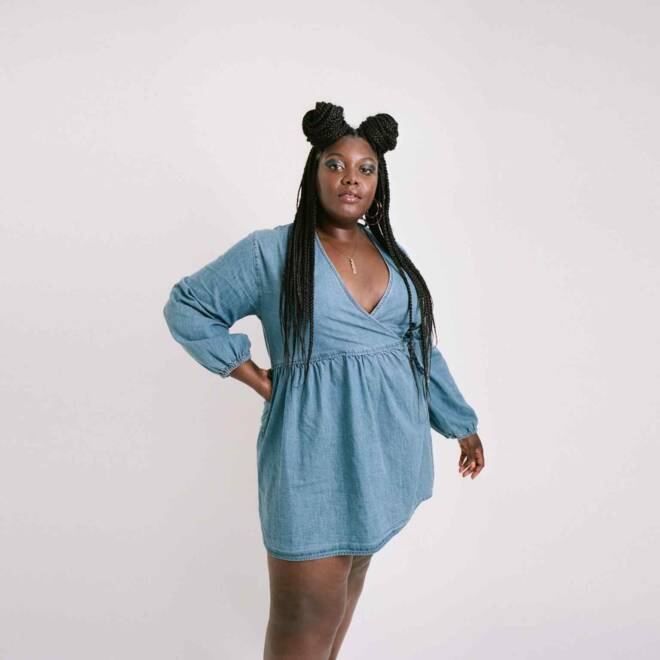 Yazmin Lacey - Morning Matters
---
Yazmin Lacey is a neo-soul, jazz artist from the UK, but her song "Morning Matters" would just as easily be heard in a daytime venue/coffee shop in New Orleans as it would be in a coffee shop in the UK. The track starts with an inviting trumpet solo, ushering in the backing beat of the song. "Morning Matters" is soothing, a keen demonstration of Lacey's ability to capture the feeling of waking up with gratitude. She gives us a sense of empowerment and control, which is a rare yet coveted feeling especially in the current state of our world. Lacey's new EP Morning Matters is set to release on March 27 so get excited for more remarkable, feel-good music from this inspiring artist.
—
Ian Lutz
on March 19, 2020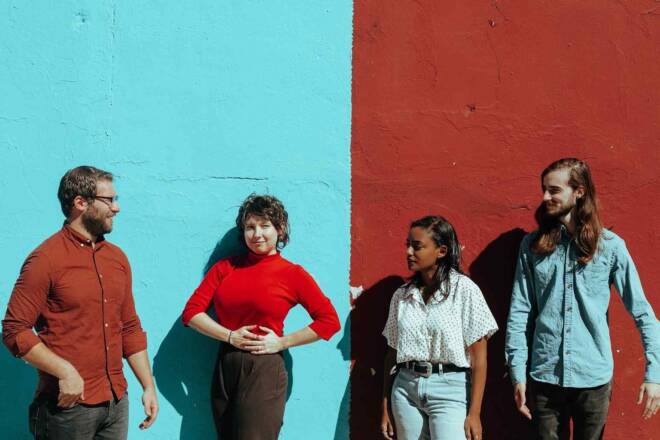 Forever Honey - Christian
---
The BK-based group Forever Honey recently released their sunny, delightfully nostalgic debut single "Christian." The track jumps right into an entrancing, layered vocal section with synthy guitars accompanying the lead singer. As it progresses, "Christian" explores a coming of age relationship that is carefree but ultimately emotional unstable—from getting only surface-level TLC, "Well you warm my hands," to getting too drunk and not getting any sleep, "Will you hold my hair back? / Don't wanna leave / While you try to fight it." The song is a promising, captivating first release from the group which consists of 4 members: Liv Price, Aida Mekonnen, Steve Vannelli and Jack McLoughlin. Forever Honey, self-proclaimed lovers of late 80s pop, are releasing their first EP titled Pre-Mortem High on April 24. We can't wait to hear more from this group and we're sure you'll be feeling the same after checking out their debut track.
—
Ian Lutz
on March 19, 2020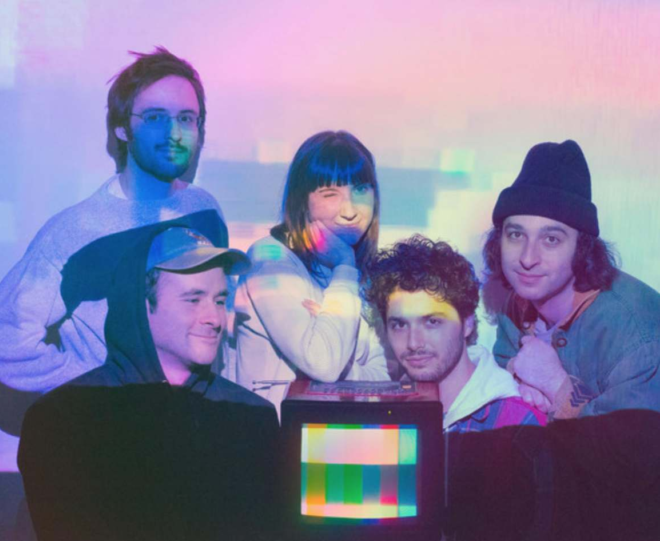 Bleach Day - bbs in the grass
---
Need some soothing psychedelia for these chaotic times? Enter Bleach Day, the Vermont-based project of Vinny Marksohn and Louie Kiley, who have worked tirelessly over the past few years to develop their immersive, lo-fi pop sound. Their sophomore LP, as if always, is the product of a two-year studio binge, and the track that brings the record to its inevitable end is "bbs in the grass." The full album itself is mentioned by the band as a "series of musical movements erupting into existence" and its closing song certainly encompasses this feeling. Upon pressing play, a wave of piano, thick bass and driving percussion come in a burst of energy akin to the sun coming out from behind the clouds for the first time in a long while—all of this combined with a distorted vocal calls to the kind of textures found in the music of Unknown Mortal Orchestra and Vinyl Williams. That being said, Bleach Day takes on a momentum of their own. Towards the end of the track, there is a tasty breakdown that filters in twinkling Wurlitzer and panning cymbals, all of which highlight the atmospheric nature of Bleach Day's aesthetic. "Bbs in the grass" could make a great score to one's best reflective periods during a time of great change and bring you a celebratory comfort in the fact that things begin again.
—
Deanna DiLandro
on March 18, 2020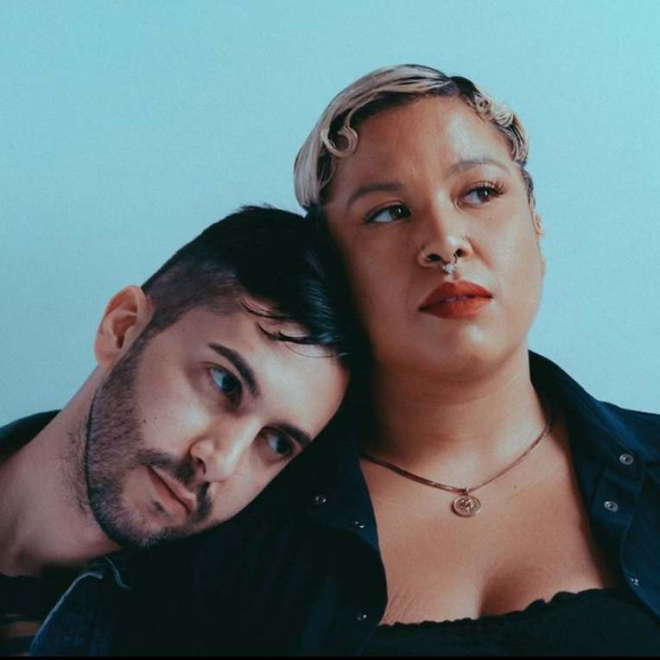 DRAMA - Forever and a Day
---
Producer Na'el Shehade and singer Via Rosa are the creative forces behind DRAMA. The Chicago-based duo contrast upbeat, trance-like pop music with anxiety-ridden lyrics that explore the underbelly of romantic love: "We'll never know forever if you leave me now / You wouldn't stay, you wouldn't stay." On "Forever and a Day," DRAMA reminds us that forever is both subjective and ephemeral. It depends on circumstance, mood and a host of other factors beyond our control. Dangling modifiers and trailing vocals amplify the feeling that...well, anything could happen next. Rosa is a poet, and the song's last stanza (and perhaps the song as a whole) nods to Edgar Allen Poe's A Dream Within a Dream, in which the narrator contemplates the fleeting nature of time. Forever is made up, after all.
—
Corinne Osnos
on March 17, 2020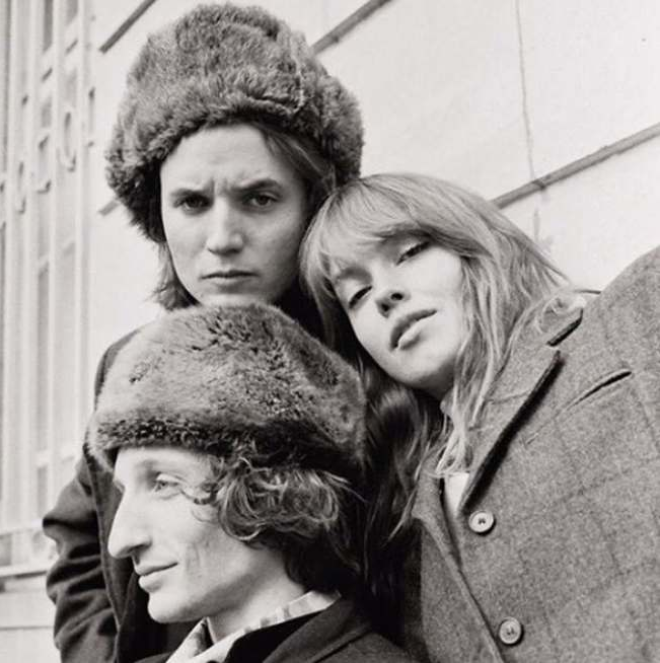 ​Oracle Sisters - Asc. Scorpio
---
Oracle Sisters credit the inspiration for their newest track "Asc. Scorpio '' to their guitarist Lewis Lazar, who conceived of the song after being stung by a scorpion in Jamaica. This experience served merely as a jumping-off point for the band's future releases, all of which will take on the complex associations we have to our memories within an uncertain international moment. "Asc. Scorpio" captures this intention expertly, combining a dreamy and laid back sound with lyrics that are fearful at times, nostalgic at others. "Asc Scorpio" montages youthful and idyllic images of the past—a child in a crib in a rocking chair—with painful images of the global present—an elephant in hunger, a power grid and thunder. "Asc. Scorpio" does not explicitly speculate what the future holds, but perhaps suggests that in any cultural moment, pain is punctuated with joy, and the joy is what we attempt to hang on to. Ultimately, Oracle Sisters prove that many meditations can come from a warm, Jamaican beach day that is interrupted by a sting.
—
Brittany Cortez
on March 17, 2020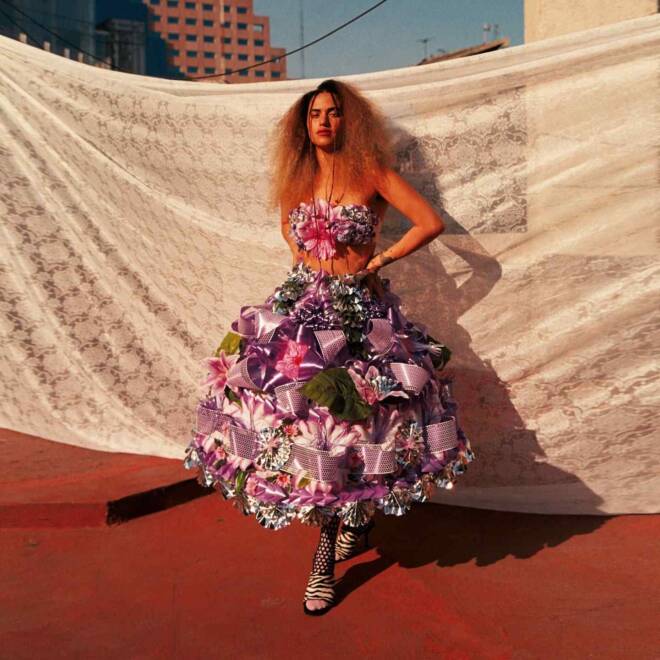 Empress Of - Give Me Another Chance
---
From Dua Lipa's "Don't start now" to Selena Gomez's "Look At Her Now," female pop stars are announcing new albums with glittering synths, assertive vocals, and hypnotic hooks; the kind of songs that send blood pulsing through your veins. LA-based artist Lorely Rodriguez, who performs under the moniker Empress Of dropped the lead single for her upcoming album I'm Your Empress Of earlier this month. Percussion is the backbone of the track; tribal drums that call upon "Losing You," Solange's 2012 hit released via Terrible Records (the BK-based label that also represents Empress Of). "Give Me Another Chance" is a perfect mix of electronic and pop music. Blunt lyrics, a signature part of Empress Of's sound, do not disappoint. It's a win-back campaign and our narrator is set against losing her lover to another. The hook, "Give me another chance," is repeated throughout the song; sheer repetition alone might not change the outcome, but when paired with a trancelike delivery, forgiveness feels within reach.
—
Corinne Osnos
on March 17, 2020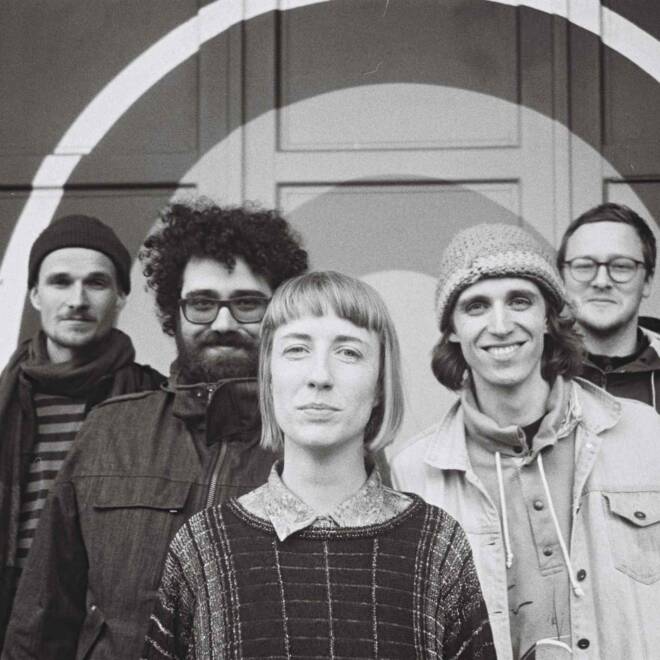 Paper Thieves - Oh Man
---
Immediately from the outset of Paper Thieves' new track "Oh Man," the funky, foundational bassline sets an irresistible groove that paves the way for the rest of the band to shine. Singer Leah Christensen spends the track soulfully lamenting over her predisposition to look up to and hope for guidance from figureheads in a male-dominated music industry—one that isn't equipped to empathize with, manage or market a band like Paper Thieves. The weariness and disappointment in Christensen's voice is evident when she blearily opens with "So tired of always looking up to you." The track that unravels thereafter has all the telltale signs of a band whose chemistry is improving all the time. The vocals, drums and bright guitar riffs all perfectly fall in with the pace and tone set by the bassline, and when the vocal harmonies start layering in the second verse, it feels like the cherry on top of an already immaculately constructed sundae. Coming off of their 2019 Koumpounophobia EP, it was clear that Paper Thieves was a band with potential to make a real impact with their unique brand of smooth, laid-back neo-soul. "Oh Man" seems to be the first fresh sign from the band that they have every intention of delivering on that promise, with or without the mentorship of the leaders of the industry they inhabit.
—
Alec Bollard
on March 16, 2020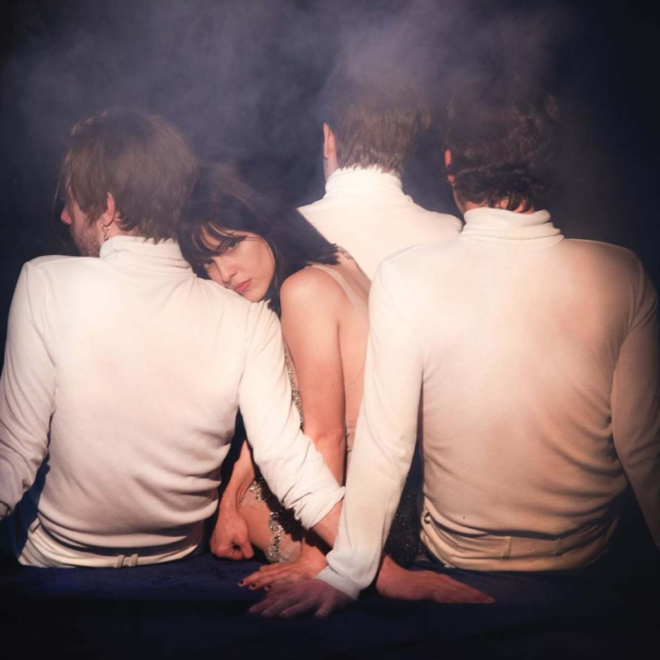 The Marías - Hold It Together
---
The Marías have a way of creating a dreamy, lucid headspace in their songs—effectively evoking images of spinning around in an empty ballroom with your lover. The same applies to their newest release "Hold It Together," a sultry bop about falling hard for someone and wanting to still feel in control. Lead singer María Zardoya croons out in the hook, "I got a feelin' / That I wanna slow down with you / Nobody else will ever do," describing the place in her life that can't be filled by anyone else but the object of her affection. While the lyrics wholly understand being enamored with someone, they also balance a cleverness that comes out in lines like, "You caught me callin' a shrink / I didn't think you're better than me," alluding to a love that might not be textbook perfect. Still, with addicting pop influenced production and killer bass and guitar lines, "Hold It Together" adds another hit to their discography. In addition to this new single, their past two EPs Superclean, Vol. 1 and Superclean, Vol.2 preview what will be an incredible first album release from The Marías this year.
—
Julie Gentile
on March 16, 2020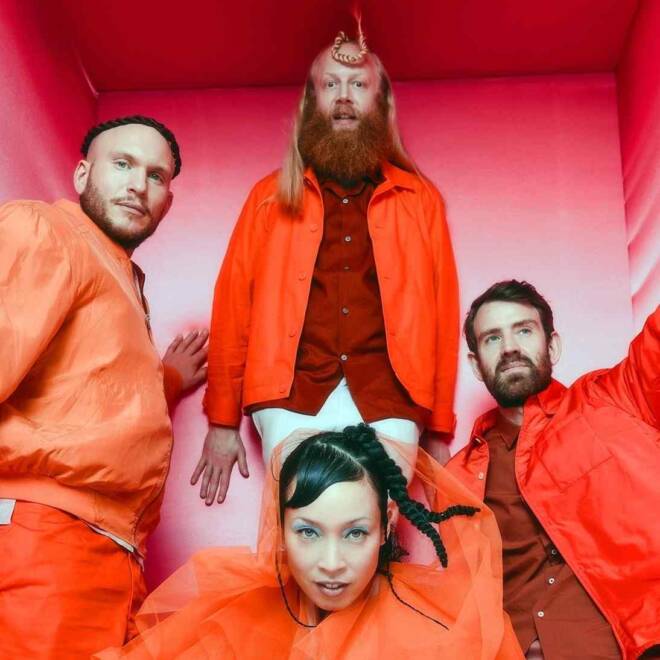 Little Dragon Feat. Kali Uchis - Are You Feeling Sad?
---
Ahead of their highly anticipated album, New Me, Same Us, Little Dragon's latest single, "Are You Feeling Sad?" gives a fresh, upbeat tempo in the same distinctive vein of other defining songs such as "Lover Chanting" and "Ritual Union." With a command of rhythm like no other, Little Dragon kicks the groves into high gear on this song. Bolstered further by the vocal stylings of Kali Uchis, this track's lyrics are just as optimistic as the instrumentation. Introspective lines like, "I'm happy for the sun and air / When it rains I love the smell / Happy for the love we shared / Yeah, nothing could ever compare," urge you to look on the bright side in the face of difficult situations and even loss. On collaborating with Kali, the band said they were so thrilled to work with her, remarking that, "She put her twist on it and gave the track an amazing energy. Did we mention we also love her?!" It's not hard to be optimistic with such a power team on such a creative track, one that surely builds anticipation for their upcoming album.
—
Jazzmyne Pearson
on March 16, 2020