Buzzing Daily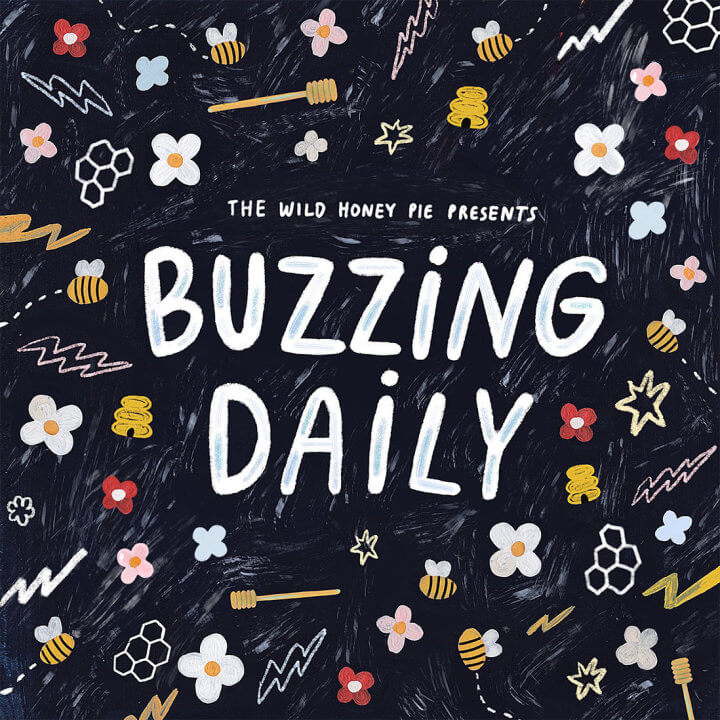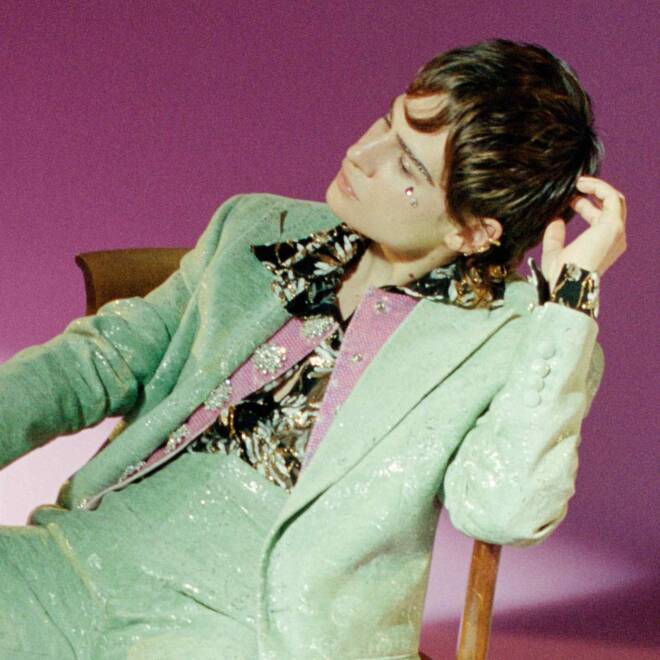 Christine and the Queens - People, I've been sad
---
If the mission of Christine and the Queens is to prove that the complexity and depths of human emotion are limitless, then "People, I've been sad" is her masterclass. Héloïse Letissier dramatically increased her American fanbase last year with her second full-length album—the sexy, theatrical, genderbending Chris. Her newest track, which came out at the beginning of February, is more than an excellent portrait of the pain and rewards that come with real love (though it is decidedly that)—it's also more evidence of her uniquely intricate understanding of the magical power of tension in music. Letissier's bilingual lyrics provide the track's emotional anchor, and with the satisfying way the synths and bass gradually build and release throughout, you can almost hear Phil Collins and Robyn smiling in admiration of their legacy. But the real accomplishment is that somehow, out of the rolling mountains of bass, the crackling snares, and Letissier's signature sultry, hyper-focused vocal stylings, she creates an emotional energy that transcends any human language or worldly musical instrument. That's why, by the end of the track, the word "sad" has never felt so understated. The emotions that matter—the ones that make us feel the most alive, most connected to other people—are too complex for a three-letter word. I guess that's why we need artists like Christine and the Queens.
—
Karl Snyder
on February 18, 2020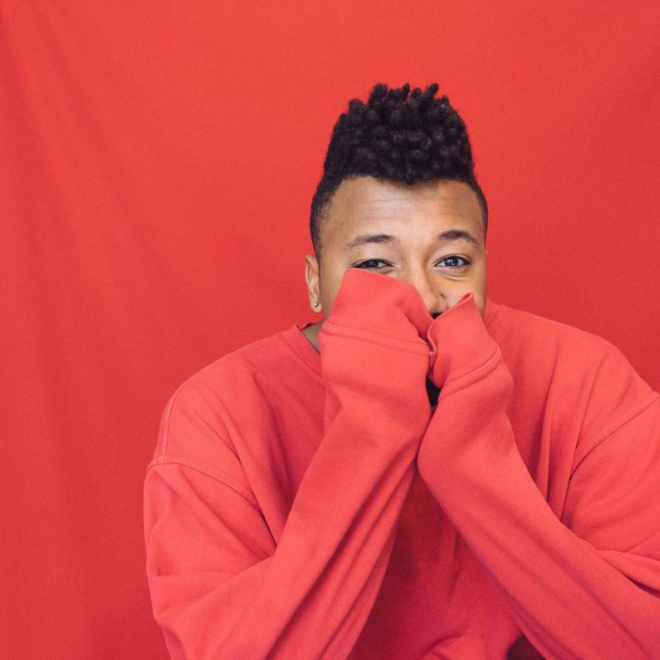 Myles Cameron - LED
---
A late-night with Myles Cameron's "LED" playing through your car speaker is a quintessential snapshot of the slow feeling of suburbia–longing. The 22-year old artist who hails from New York explores ambient and smooth sounds in his latest release that follows his previous gorgeous debut EP, Lonely Suburban Blackboy. Frankie Scoca's production in "LED" is moody and cool mixed with Cameron's effortless vocals, what results is calm and instant replayability. His melodies are sweet and catchy with introspective and honied lyrics that conjure up thoughts about fleeting nights and the people you can encounter in them. "LED" beautifully sets the precedent for what we can anticipate for Myles Cameron's next project Black Sleep, out later this year.
—
Julie Gentile
on February 17, 2020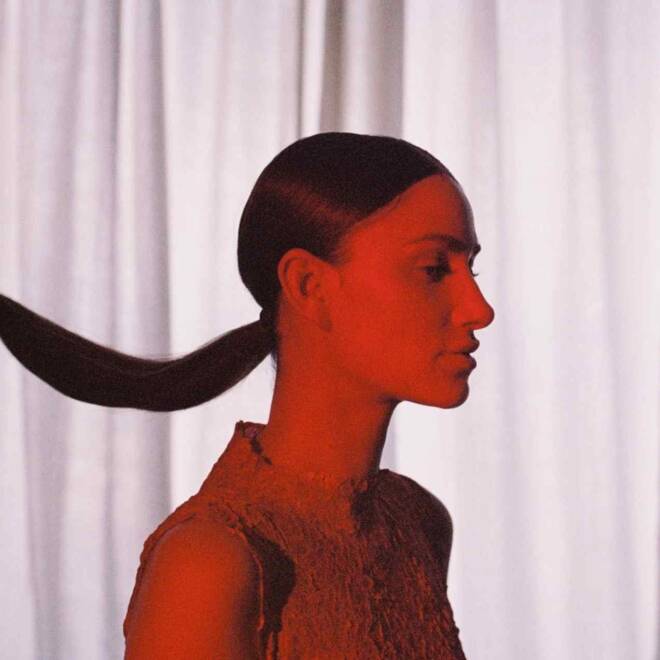 ​Niia - If You Won't Marry Me Right Now
---
Niia's "If You Won't Marry Me Right Now" masterfully blends a number of different auditory aesthetics that culminate in a passionately delivered track that rolls over you in waves. Soft keys and gentle vocals greet you at the outset, but the song quickly finds its way to a bigger collection of sounds. Strings contrast with bass to foreshadow the crescendo that awaits you. Niia's lyrical delivery increases in tempo, teasing you as the moment feels ripe for a shift, but you wait. "If You Won't Marry Me Right Now" ebbs for a moment until two vocal tracks build together and converse with increasing passion lamenting that they "wasted so much time / six years of my life" an amid this peak Niia's grand vocals escort the song to an end, ready to be played again by someone looking for something refreshingly different to vibe to this Valentine's. Be sure to check out her sophomore album II: La Bella Vita, which dropped today, February 14.
—
Ben Burke
on February 14, 2020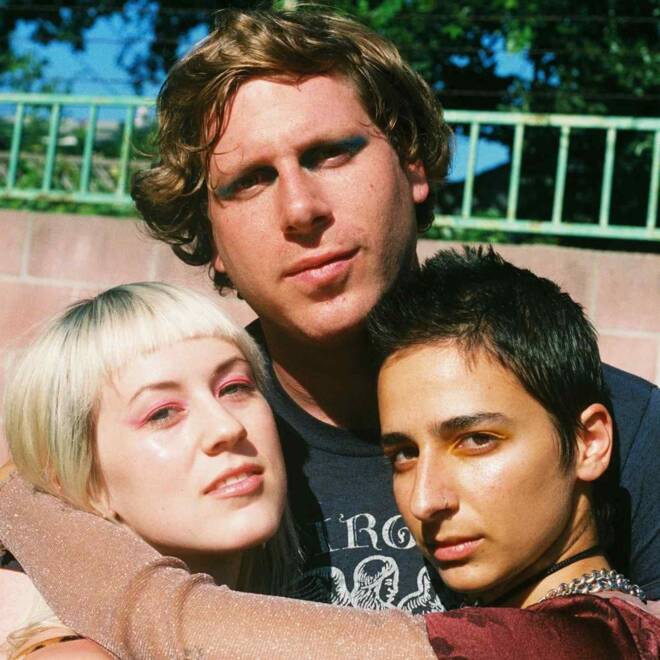 Sour Widows - Open Wide
---
Bedroom folk-rock trio Sour Widows continue their streak of creating sleepy, harmonically driven singles in their latest track "Open Wide." The song opens with a warm, guitar intro that leads us into a sonic place of depth and intimacy. Maia Sinako's mellow vocals make a cozy entrance, acting as a guide throughout the single's growing dimension and dynamics. Susanna Thomson's complementary vocals join the journey as the track dives into themes of freedom, expression, and darkness, taking us through many climatic and meditative twists and turns. The last lyric we hear is, "Cause the dark doesn't stop until I open wide," right before we are sent into a big interlude, showcasing the band's dual-guitar dynamic. As the song ends, Maia and Susanna's voices melt together, singing, "My body wants to let every fucking word fly," before the thematic guitar riff from the beginning of the track makes one final appearance, bringing "Open Wide" to a fading resolve.
—
Alessandra Rincon
on February 14, 2020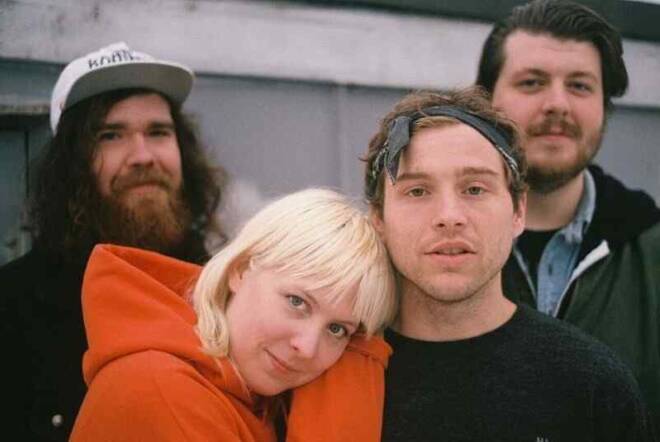 Clever Girls - Spark
---
Have you ever heard a story from a friend so many times that you wish you were there? To be a part of their memory even though it's an impossibility? On Clever Girls' new single, "Spark" we find songwriter and guitarist, Diane Jean, exploring this idea. "I buried your tooth hoping baby / I could grow another version of you, maybe" they sing, casting this sentiment amidst a verse of melodic and thoughtful guitars, painting the desire to absolve someone of any past trauma and start new. The band does an incredible job of pulling you in with sonic tenderness on this song. They welcome you into their narrative and then shock you with their true spark. In this case, it's the burst of bold, driving guitars that hit in the chorus with the reminder that "You're not the spark," of the past but you're now new fuel to their fire.
—
Deanna DiLandro
on February 14, 2020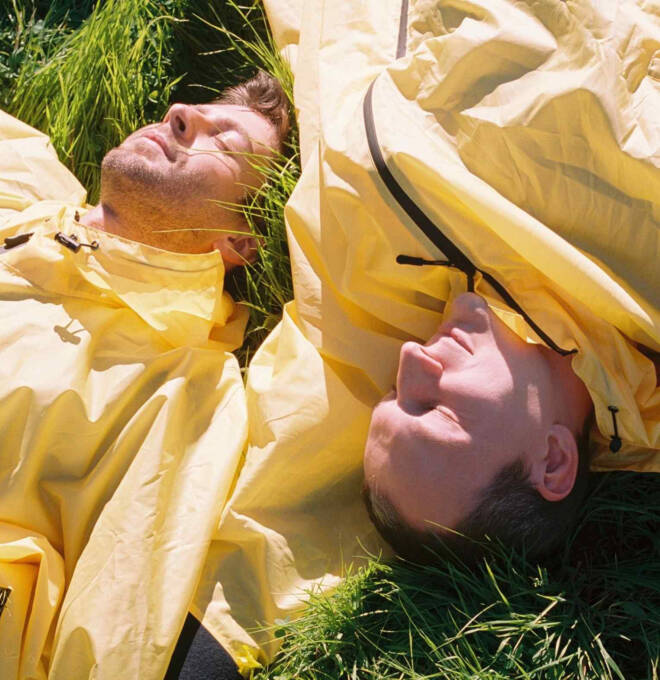 Runnner - Heliotrope
---
Lose yourself in the upbeat emotional ballad that is "Heliotrope," the new single from LA-based indie rockers Runnner. With a full, gorgeous arrangement that feels all-encompassing, the track is atmospheric and evocative as it explores the highs and lows of love through one pressing question: "Is this the conversation you want to have?" A catchy acoustic guitar strum feels hopeful and raw over a thrashing drum beat that sways like a pendulum, giving the song an easygoing sort of flow despite the constant build-up of momentum and intensity in the instrumentation. Best of all are the strings, which swell with complexity and elevate the arrangement by adding a layer of tenderness and starry-eyed whimsy, tying everything together in one big, beautiful bow. Nostalgic and endearing, "Heliotrope" feels like a grand romantic gesture you'll want to experience again and again.
—
Britnee Meiser
on February 13, 2020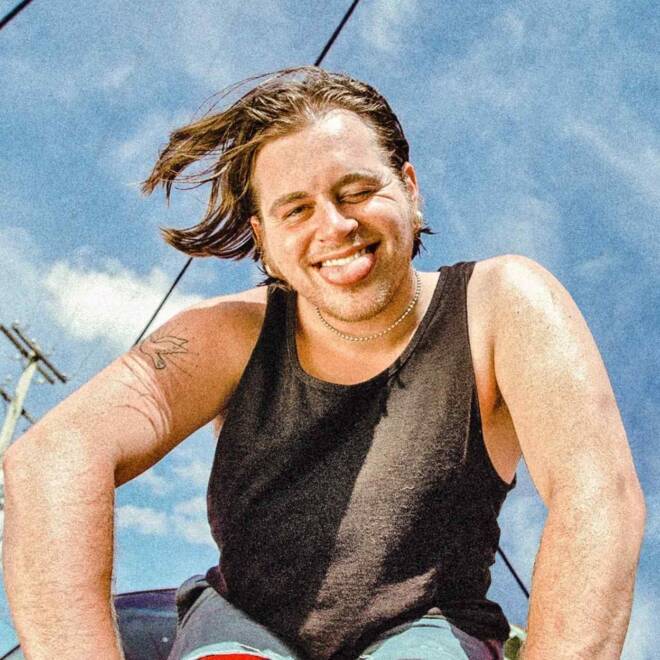 ​Kevin Krauter - Opportunity
---
Kevin Krauter ruminates on the past against an ethereal dream-pop soundscape on his latest single, "Opportunity." Written at a time when Krauter first attempted to make music his full-time job, a point of transition marked by what he describes as "making mistakes and finding opportunity wasted regardless of my effort," the deeply reflective track is self-critical, yet forgiving. The song see-saws from bleak to buoyant as Krauter reflects on his past with a combination of regret and empathy, while setting a cautiously hopeful course for the future with the final refrain, "shaking it off." The sonic feel of the track certainly evokes vibes of Beach House at their finest and sets a misty twilight mood with a hybrid of warm tones, calming synths, and an illuminating backbeat. "Opportunity" is the second single from Krauter's new album, Full Hand, which is out on February 28 via Bayonet Records.  He'll be touring in support of the record beginning in March.
—
Tom Gallo
on February 13, 2020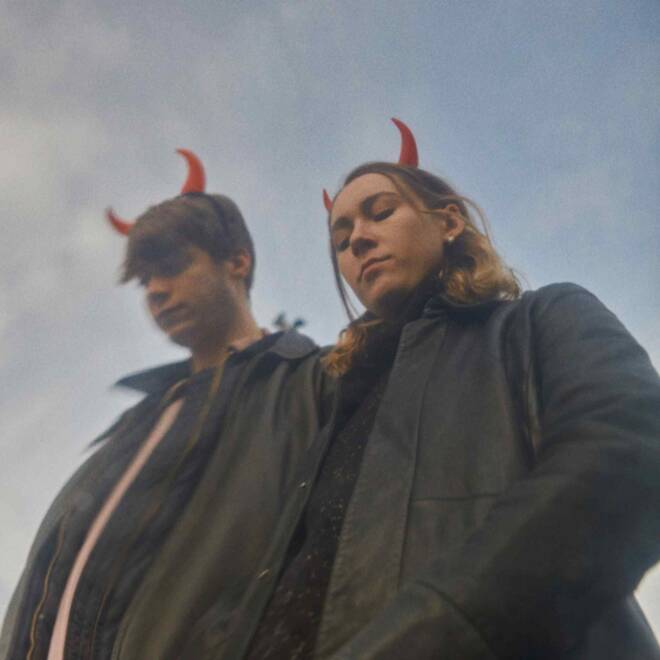 Sorry - More
---
As music has pushed itself to a place where genre labels are more of a suggestion than a guarantee, bands like Sorry have found success through their chameleon-esque ability to not just adopt a different style from track to track but to make that style uniquely theirs in the process. "More," the third single released by Sorry in the lead-up to their debut album, sees the indie rockers trying their hand at grunge. Singer Asha Lorenz attacks this track with a gruff, discontent growl in her voice—a fitting approach to adopt given the tone of the lyrics. The rebellious opening line finds Lorenz declaring "I want more, and more, and more, and more," and it sounds convincingly demanding over the genre-standard distorted guitars and punchy drums. The track breaks away from the intensity a bit during the chorus, opening up into a real earworm of a vocal melody that drives home the purposefully repetitive nature of the song—taken as a whole, it's chant-like and alarmingly effective at planting the lyrics into the listener's subconscious. Sorry's debut album, 925, is out March 27; if the singles are reflective of the whole record, listeners can expect a masterclass in genre-agnosticism.
—
Alec Bollard
on February 13, 2020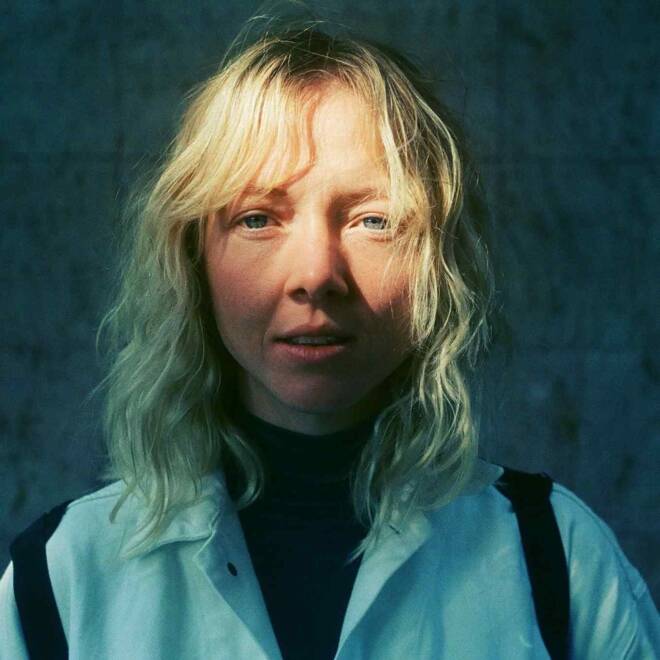 Harmony Byrne - Good Idea
---
Australian singer-songwriter Harmony Byrne has kicked off her 2020 in a big way. This year brings a new single release and the announcement of her first Australian headlining tour, which opens February 20th. After releasing four singles in 2019, the 2020 release of "Good Idea" is surely just that—a good idea. The crooning of the slide guitar and the echoing of Byrne's image-evoking voice create a sound reminiscent of Eagles and Joni Mitchell mixed with Faye Webster. While the sound of this song is cohesive to the rest of her discography, it tells a story that is entirely new. "Good Idea" reflects upon the longing to escape and describes feelings associated with loss. The chorus leaves the listener haunted as it discusses the impact our own recklessness can have upon others, "Running a red with your headlights down / Seemed like a good idea at the time / But others are following along your road / And some aren't as lucky as your first line." An album release is surely right around the corner.
—
Beck
on February 12, 2020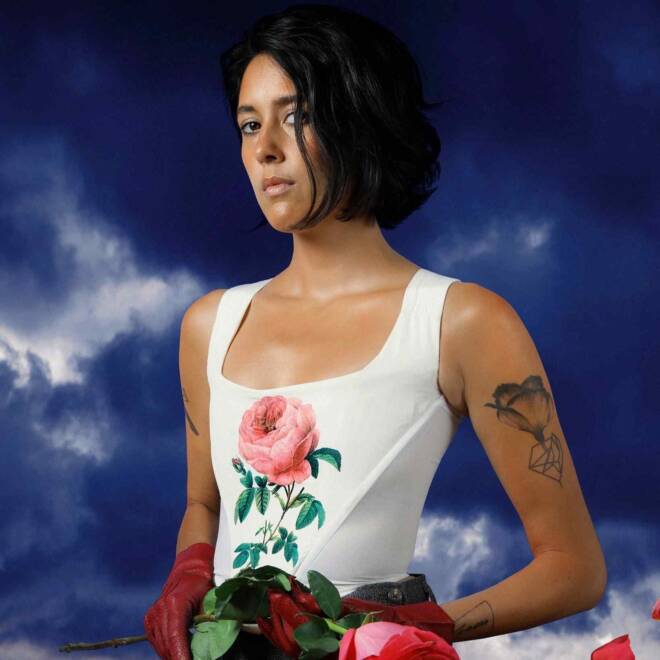 Half Waif - Ordinary Talk
---
As Half Waif, Nandi Rose-Plunkett crafts jolting, whirring, emotionally adept sonic sketches of day to day life. Her latest offering is "Ordinary Talk," a finely crafted window into the creative process. Over a distinctly Half Waif-ian wave of synth pads so lush they feel colored with a dark shade of purple, Plunkett delivers a deeply intuitive assertion, "I've got places in my mind that I'll never find / if you're holding my hand like you always do," a sentiment that shape-shifts into another striking phrase just a few moments later—"I know myself well / when I'm in this hell / it's part of the process / it doesn't scare me." Once you've caught your breath, Plunkett draws a narrative of small moments that cumulatively become watershed over a sparkling wash of static and warmth—"walking to the lake / getting in my car / folding up the laundry / taking it too hard," then noting how loud and exhilarating small joys can be "singing at the stars / fumbling for my light / laughing at the TV / doing alright." It's hard to measure progress as one navigates the complexities of one's inner world, but on "Ordinary Talk," Plunkett has asserted herself as a quietly confident, empathic, and intuitive creative with an extraordinary capacity to take it all in stride and turn both the shadow and dappled sunlight into something breathtakingly cathartic. Her new record, The Caretaker, is out March 27.
—
Emma Bowers
on February 11, 2020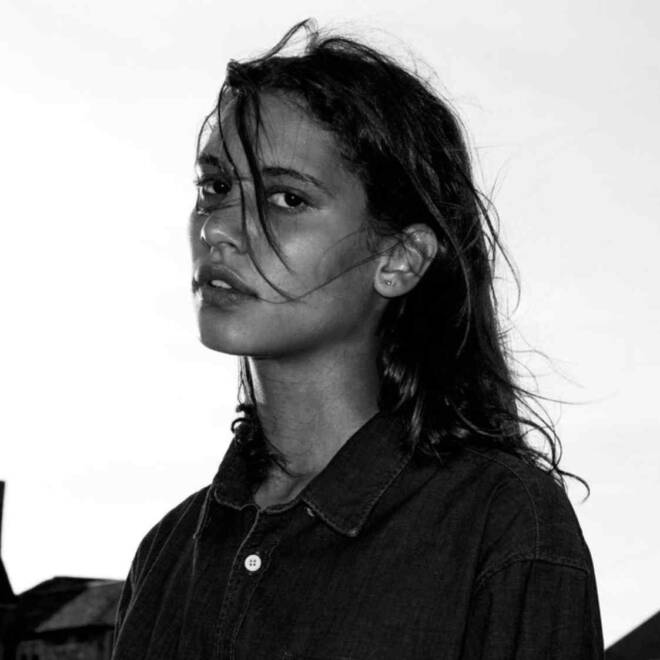 Okay Kaya - Asexual Wellbeing
---
Okay Kaya's fresh release, Watch This Liquid Pour Itself, is a breath of cold air. "Asexual Wellbeing," the second to last single off the project, feels like every tear you've dropped on the dance floor. Kaya Wilkins' lyrics tell a story of a push and pull relationship while narrating all the non-sexual ways that relationship becomes intimate. The visuals for the song were directed by Wilkins herself and recorded in Denmark. They strengthen the meaning of the song by representing growth and transformation, deepened by routine, rituals and the magic of connection. Watch This Liquid Pour Itself is Wilkin's second full-length album under the name Okay Kaya, following her 2018 debut, Both. The Norwegian-born, BK-based singer is set to play several shows in the US and Europe for the next few months.
—
Giulia Santana
on February 11, 2020