Buzzing Daily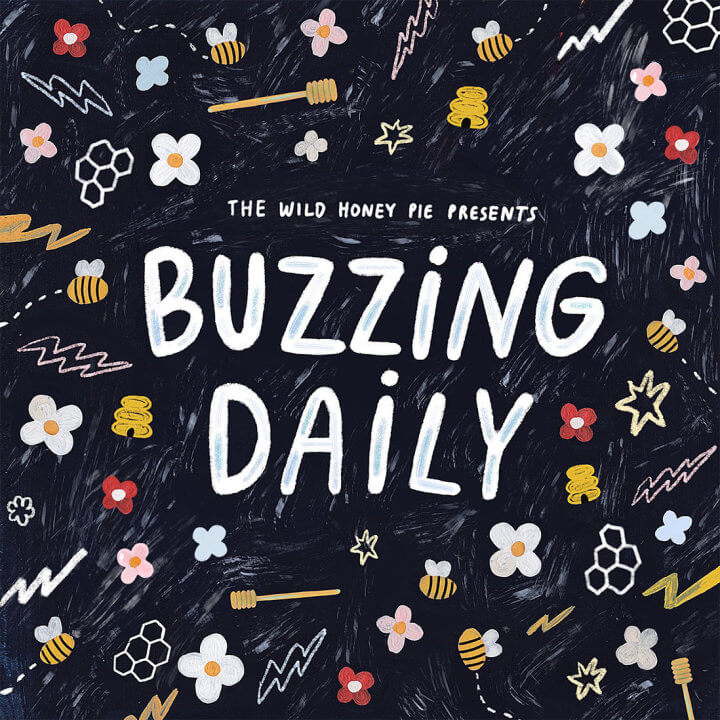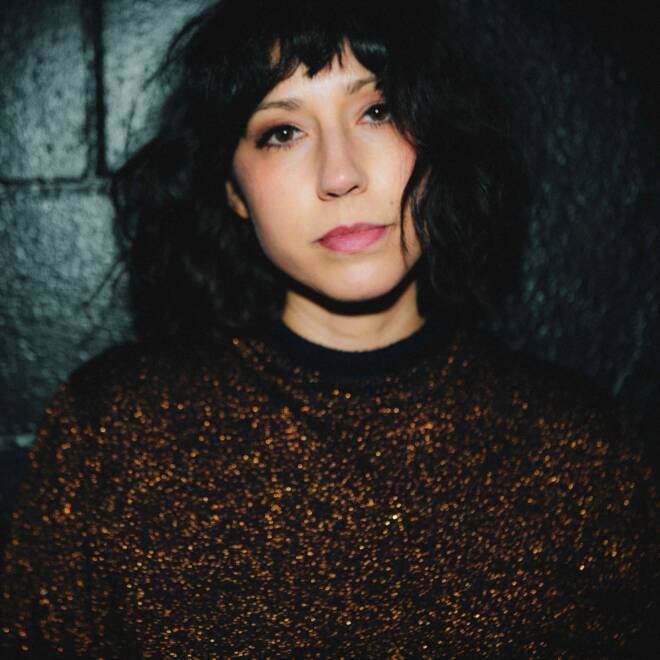 Deep Sea Diver - Lights Out
---
In the middle of the 2000s—which are also, despite my best efforts, referred to by some as the "noughties"—there was a brilliant onslaught of guitar-driven indie rock records that changed the direction of indie music for the remainder of the decade. To me, the guitar in the earliest albums by bands like Bloc Party, Wolf Parade, Yeah Yeah Yeahs, and Rilo Kiley feels uniquely, transcendently energizing. To me, it sounds like using an X-acto knife on a beam of sunlight, like sprinting through a suburban street at midnight. Probably partly because I spent the years 2004–2006 in an emotionally heightened state called "adolescence," but also partly because that generation of indie rock guitarists tapped into something special, I have spent the last decade missing that sound very much.
Or I should say, I just realized how much I have missed that sound. When you see a good friend for the first time in years, you often miss them even more right after you see them than you did before. That's what happened when I first heard "Lights Out," Deep Sea Diver's first single from their upcoming album, Impossible Weight. Bandleader Jessica Dobson's guitar work on this track not only provides an immaculate tribute to a forgotten corner of indie rock—it also aptly brings that sonic era into a comfortable relationship with the genre-flexible sensibility of indie music in 2020. About two and a half minutes in, the relentless gallop of Peter Mansen's drums falls away for a shocking 30-second dream-pop interlude, which, after filling time like a glittering balloon, explodes into the song's final cathartic guitar solo. Meanwhile, Jessica's vocals throughout the track act as its emotional barometer, shadowing the mood and providing whatever is appropriate, from an indignant shout to a carefree croon and everywhere in between. Overall, "Lights Out" sounds a (far from silent) alarm that Impossible Weight will be a force to reckon with in October.
—
Karl Snyder
on August 12, 2020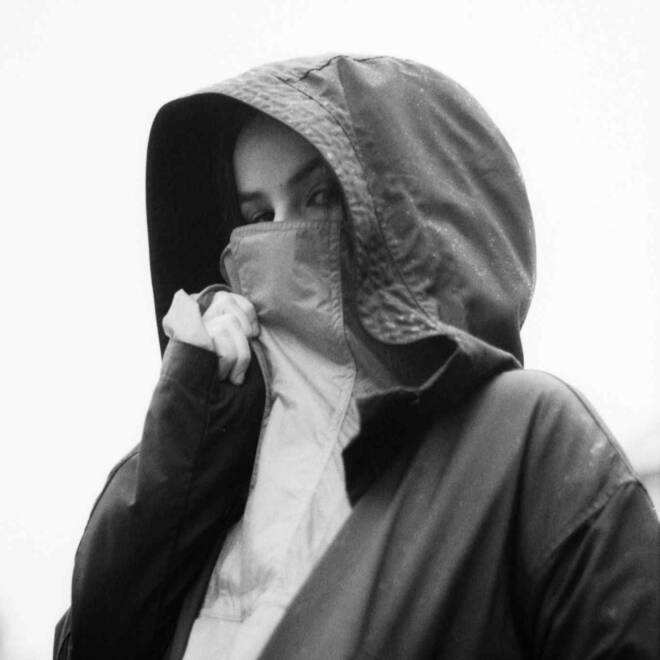 Ela Minus - megapunk
---
"We can't seem to find a reason to stay quiet," urges Ela Minus on "megapunk," a new single that propels revolutionary fight from its blistering opening line. The Brooklyn-based Colombian singer's staccato speech-singing over a trance beat manifests her passionate movement for change within us. Post-punk and new wave influences drive the hallucinogenic beat while her message on the current political climate sits in the heart of punk rebellion, drawing undoubtedly from her time as the drummer of Colombian hardcore band Ratón Pérez when she was just 12 years old. "When I wrote this song last year, I was worried it would lose context if not released immediately," she said on the track. "I could not have been more wrong. This is the perfect time to put this out. We have to keep going. Ánimo y fuerza." The track is accompanied by a hallucinogenic music video following her black, white, and pink punk aesthetic, and marks her second single released on Domino.
—
Ysabella Monton
on August 11, 2020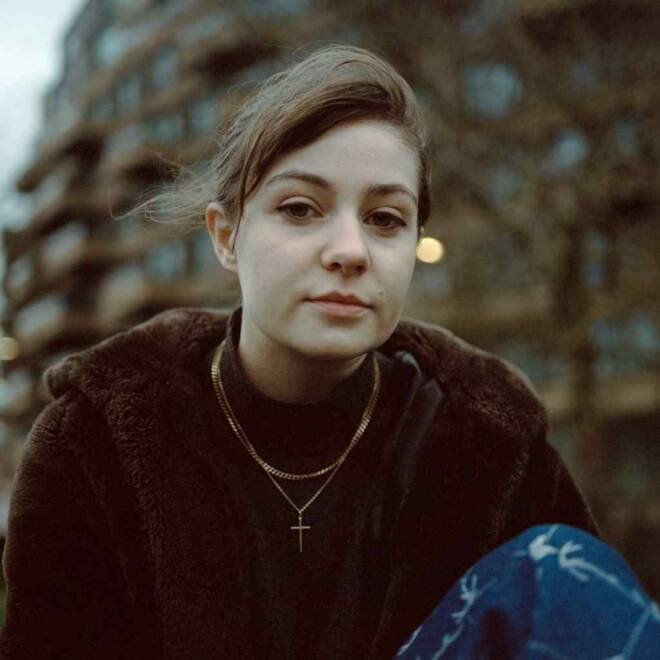 Biig Piig - Don't Turn Around
---
Biig Piig is the stage name of Irish-born, Spanish-raised, London-based singer-songwriter Jessica Smyth. The first I heard of Biig Piig was her single release "Switch," which came earlier this year, but, admittedly, I was late to the party. Known for her hip-hop beats and sultry vocals, Biig Piig has garnered millions of streams on songs like "Perdida," "Sunny," and "Vice City." With her unique blend of vocal techniques—transitioning from singing to rapping and back again seamlessly—on "Don't Turn Around," Biig Piig sticks to her guns. Maya Angelou famously said, "When people show you who they are, believe them." In her latest release, Biig Piig not only believes them, she lets them know where they stand, as she riffs, "I see you now, exactly who you are / No place for patience, no need to press restart."
If "Don't Turn Around" sounds familiar, it's because in this latest release, Biig Piig samples from Montell Jordan's iconic 1999 R&B track, "Get It On Tonite." Jordan's song had, in turn, sampled Jamaican-born Claudja Barry's 1976 soulful disco ballad, "Love for the Sake of Love," another iconic number. For "Don't Turn Around," Biig Piig collaborated with cowriters Joerg Evers, Jordan Reid, and Juergen S. Korduletsch, and producer JD. Reid. The result is an instant groove with just the right mix of nostalgic R&B and neo-soul, and a splash of disco, bringing the sounds of decades past into the contemporary genre-bending realm of indie-pop. Bet you can't listen just once.
—
Maya Bouvier-Lyons
on August 11, 2020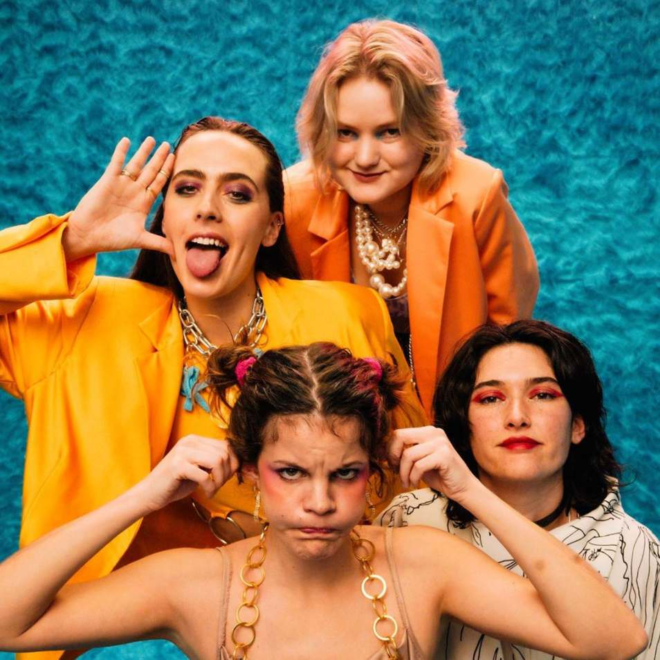 Hinds - Spanish Bombs
---
With love from Madrid, garage-pop band Hinds releases a wildly emotive and reverberant cover of The Clash's "Spanish Bombs." With their gorgeous Spanish accents and a more deeply rock-forward sound, the dream ladies of Hinds give the track a bit of refurbished energy. Bringing additional chaos into what is already a chaotic concept—the bombing campaign of several holiday resorts in southern Spain—the girls of Hinds holler and yelp into static-riddled darkness. This rendition of "Spanish Bombs" is the musical equivalent to the tenderness and fire of being a young, devil-may-care creature of living.
—
Laney Esper
on August 11, 2020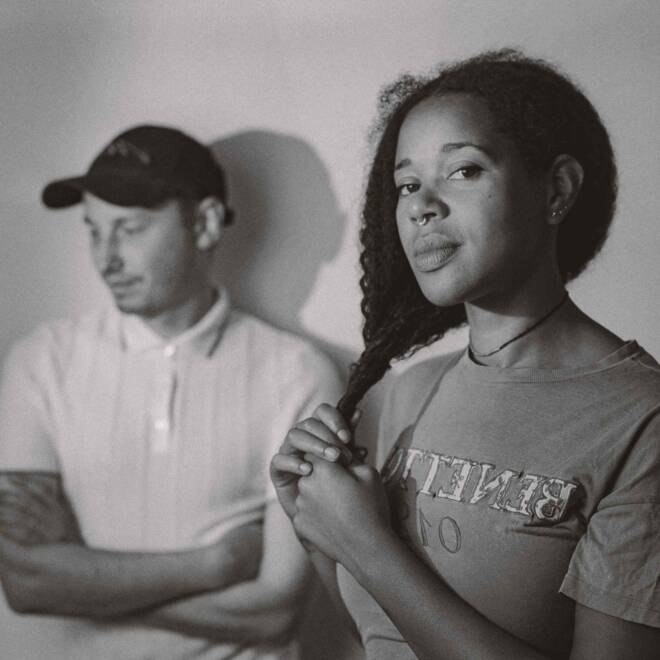 Girlhood - Sister
---
Beautiful, extremely well-blended vocals fill your headphones almost immediately after hitting 'play' on the latest single from British duo Girlhood. Before you are able to comprehend just how well Tessa Cavanna's voice fits together against an enthusiastic piano-driven intro she flutters in with, "You know you give me life / My sister of mine," as the track begins to shift into a romp with a club-friendly dance groove—propelling "Sister" into a completely different atmosphere.
"Sister" is Pinchbeck and Cavanna's ode to bonds that will always remain. A classic 90s inspired beat acts as a backbone for the piano and Spanish guitar propelling it forward. Every element of the track supports the contagious tale of pure love, as evidenced by lyrics detailing maintaining an eternal bond despite the idea of separation. This was perhaps inspired by the current climate dominated by a seemingly endless sense of being apart. "Sister" is a love note to remembering the strongest elements of a forever friendship—elevated by unwavering support and fueled by a swirling use of saxophones. 
Girlhood will release their debut album this Fall via Team Talk Records.
—
Taylor Hodgkins
on August 10, 2020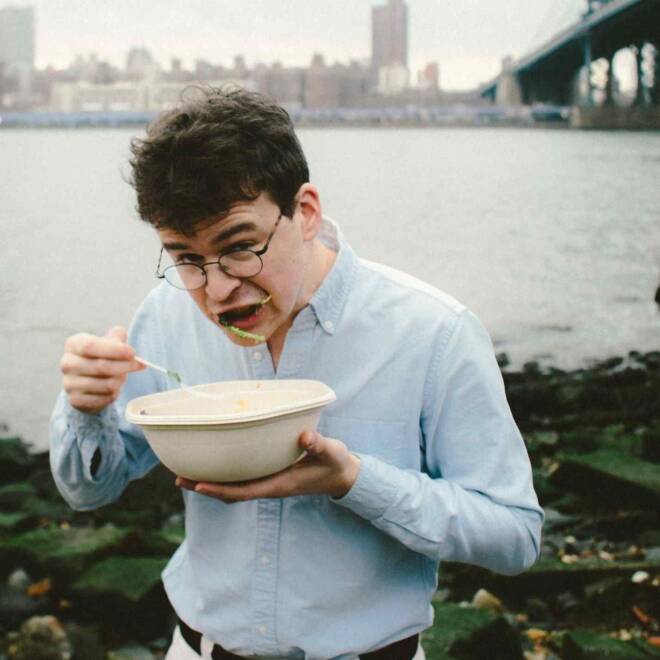 Gabe Goodman - Immortals
---
Gabe Goodman's new single "Immortals" is a fresh take on an age-old feeling. For centuries, music, literature, poetry and film have depicted the pain of admiring someone on a pedestal. Perhaps this track is so titled because the subject matter will be relevant for eternity. When Goodman ponders, "Is your kindness a service to me?" he dredges up something classic and relatable: raw self-doubt born from deep-seated insecurity. He covets something he feels is out of his reach, thus allowing himself to envision an outrageously fantastical outcome were it to come true. It likely won't, so he's safe in imagining that a mere touch would render him invincible: "Would I also feel immortal if you touched me?" We've all been there at one time or another. Gabe, you get us.
Tastefully and imaginatively produced by Goodman and Will G. Radin, the track is enhanced by a whimsically animated lyric video that is worth at least a few replays.
—
Karyna Micaela
on August 10, 2020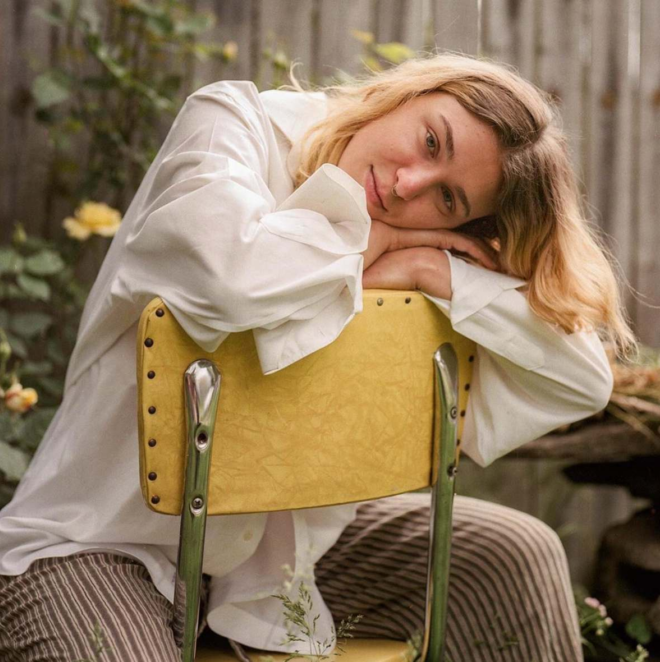 Merce Lemon - Those Eyes
---
In the words of Merce Lemon, this bluesy piano-infused tune is the product of "dreaming up a love." In listening, there is a sort of transportation that occurs—into a room where there is an invitation to a swaying, dignified ballroom dance with "Those Eyes" ricocheting in and out of the ears of two lovers. There is a gorgeousness within the sentiment of a pair of eyes that have the ability to "pull[ed] me right up in the nick of time." When asked how the song materialized Merce shared, "I wrote this song in my parent's living room, nestled between stacks of records and miscellaneous piles. I was whispering and singing softly so no one could hear me. Dad heard me anyways. I was dreaming up a love."
Merce Lemon is a Pittsburgh local, who not only brings brilliant melodies to life but fights for justice in her city, as well as the world in her every day. Her album Moonth (set to release on August 14) will include even more of the shimmering feeling that this track brings, as well as her charming and idiosyncratic honesty.
—
Laney Esper
on August 10, 2020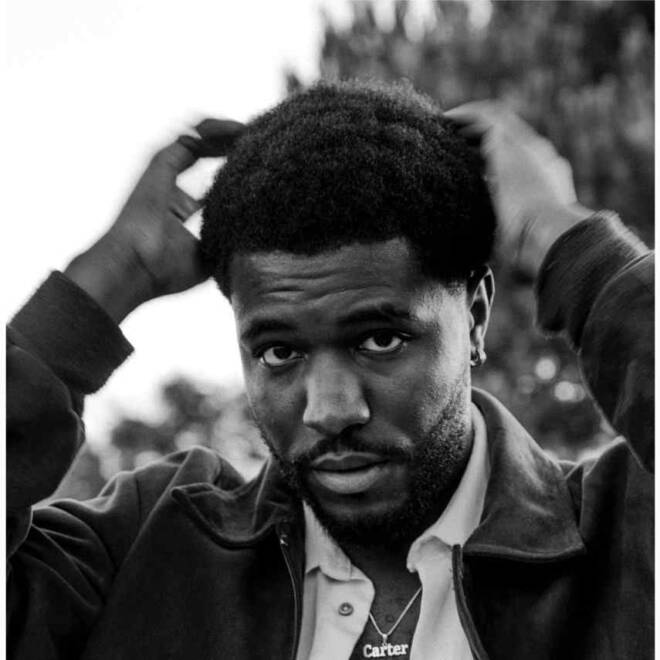 Love Mansuy - I'll Be There
---
Montreal-born Love Mansuy looks inward on "I'll Be There," an earnest commitment to endlessly support his young son Carter. Mansuy, who did not have a relationship with his own father until recently, chose to feature Carter's voice on the track. Whether it's when "there's ketchup in ya hair" or "ya in a padded cell," Mansuy promises simply, "I'll be there." Vulnerability poses a challenge among men and especially in BIPOC communities. Mansuy depicts it beautifully both in the song and its accompanying video, which he intended to "reflect on not only the need for Black men to show up for their sons, but the need for Black men to be there for Black women." In the video, protest footage airs as a mother braids her daughter's hair, and reminds us that the emotional toll of this constant exposure is often forgotten amidst charged protesting and calls for legal reform. As we're all looking for ways to continue showing up for the Black community, I invite you to consider donating to Black Emotional and Mental Health Collective, which advocates for increased accessibility to emotional and mental healing for the Black community through methods ranging from therapy to the arts.
—
Ysabella Monton
on August 7, 2020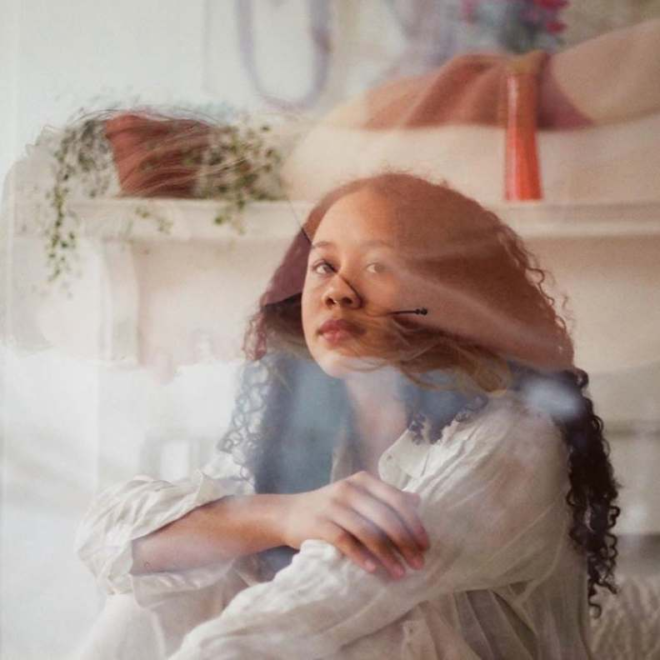 NAKAYA - Fire Becomes Me
---
Low strings set a somber mood before NAKAYA's enchanting voice comes through on her new demo "Fire Becomes Me." Steady as can be, the Brooklyn-based artist guides us through a story of calm turmoil, which eventually boils over as she sings, "Well is it true / what can I do / I'm finding / fire becomes me now." The tranquil sound of this track juxtaposed with the fiery imagery couldn't be more apt during a time in which isolation has become the norm though the fires of societal tumult and change rage on. All of the proceeds from this demo's digital downloads on NAKAYA's Bandcamp are being donated directly to Color of Change.
—
Ben Burke
on August 7, 2020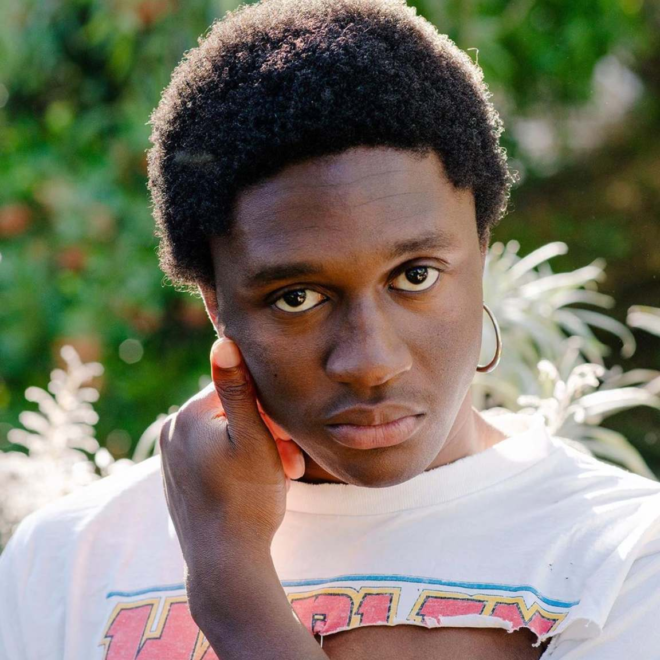 Spencer. - Maybe
---
Heavy, subtly unsettling beats offset a buttery voice and introspective lyricism on Spencer.'s latest "Maybe." The 21-year-old New York native who bet the house and his college education on a music career certainly came out on top and it's easy to see how in just two short years, he amassed quite a substantial following and millions of streams on his art. 
Spencer. opens with "Maybe life's a joke / I feel like my soul is stuck" immediately and somberly introducing a raw and relatable emotion that is a theme throughout the song—overwhelming skepticism about life and the future. At such a young age, Spencer.'s grasp of the complexities of the emotions attached to the future is definite and his interpretation of them is creative. He playfully transitions from singing to speaking in epithets like, "I'm on my way up / cumulonimbus it got me stuck / in a few weeks I'll be 21 / 2020 my vision till 20 sumn / I been working like I'm scared of growing up."Spencer. is currently working on his first full-length album—we definitely can't wait to hear more. Photo by Nathanael Turner
—
Jazzmyne Pearson
on August 7, 2020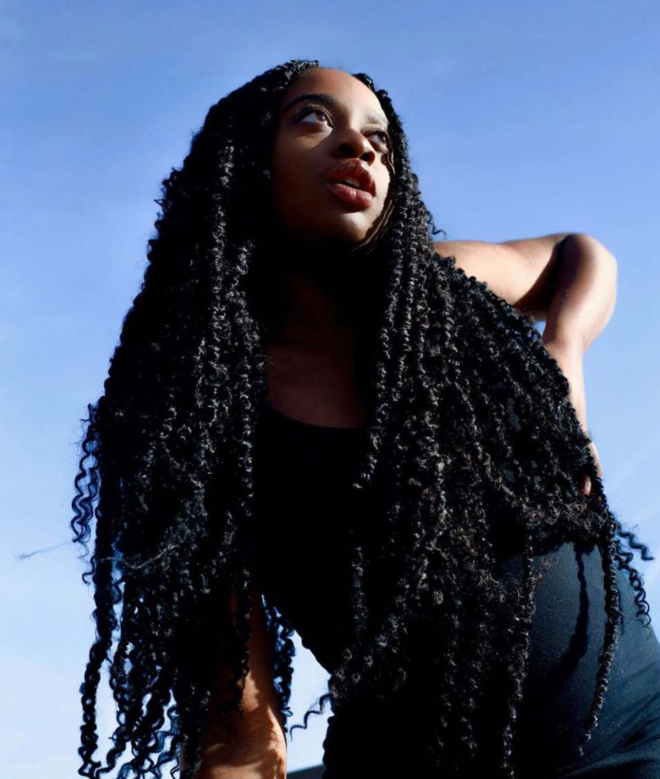 Ayoni - Unmoved (A Black Woman Truth)
---
Revolution comes in all shapes and sizes. Even though it should inspire others to join, it often scares people on the sidelines. What's scary is to be revolutionary, to speak your truth to power, to give people the opportunity to turn a blind eye to your own experience, and to tell you that you're wrong. Ayoni released her truth, "Unmoved (A Black Woman Truth)," offering peace, knowledge, and even a reality check for those who are truly listening. For Black women, it is the reiteration of the struggle they've always faced, brought to them in a vessel that allows for them to feel at peace. For Non-Black people, it provides a lesson in the Black experience and how the fight for Black lives is not new, as Ayoni sings, "It's always been bigger than this." Lastly, it is a call to action for the people who are listening and a wake-up call for the ones who aren't. 
"Unmoved (A Black Woman Truth)" is the battle cry of the revolution both sonically and lyrically. The song begins softly with the strumming of an acoustic guitar, Ayoni's vocal then coming into play creating a shift that pulls you in. As the song progresses, the layering and tone of her voice symbolize the frustration and anger that ebbs and flows when trying to reason with ignorance. Ayoni sings, "Are you sitting comfortably while we bleed in vain? / I've died by other names," calling attention to the countless Black women who have died unnecessarily. She continues, "Please make me feel you care my ally / But are you prepared to lose your sleep / To bare your teeth / To break like me?" She is calling on us to not only reflect but to educate ourselves and put in the work. Ayoni spoke her truth to power. Now it is up to us to listen.
—
Sloan Pecchia
on August 6, 2020