Buzzing Daily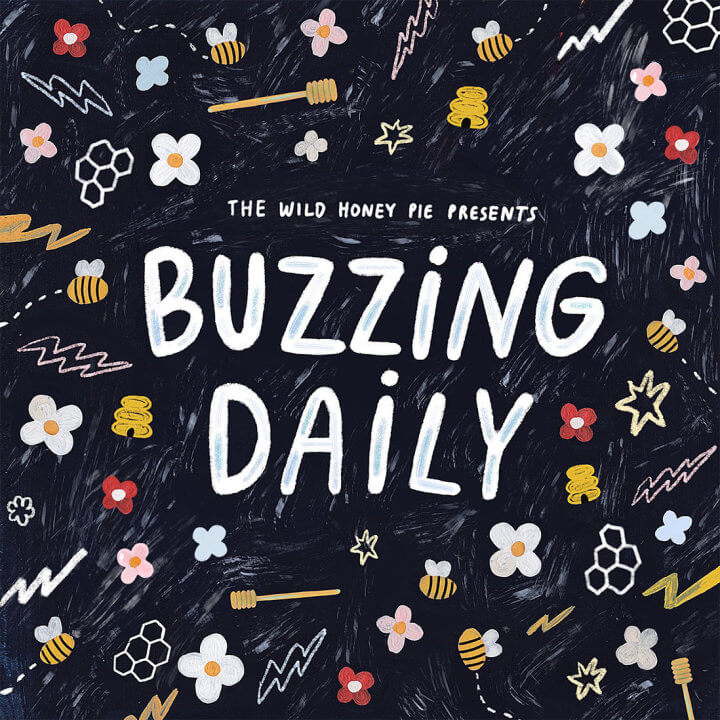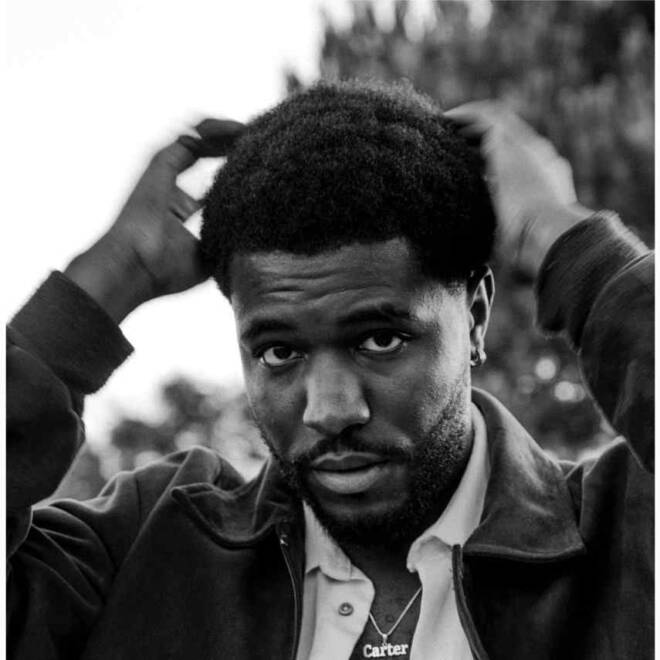 Love Mansuy - I'll Be There
---
Montreal-born Love Mansuy looks inward on "I'll Be There," an earnest commitment to endlessly support his young son Carter. Mansuy, who did not have a relationship with his own father until recently, chose to feature Carter's voice on the track. Whether it's when "there's ketchup in ya hair" or "ya in a padded cell," Mansuy promises simply, "I'll be there." Vulnerability poses a challenge among men and especially in BIPOC communities. Mansuy depicts it beautifully both in the song and its accompanying video, which he intended to "reflect on not only the need for Black men to show up for their sons, but the need for Black men to be there for Black women." In the video, protest footage airs as a mother braids her daughter's hair, and reminds us that the emotional toll of this constant exposure is often forgotten amidst charged protesting and calls for legal reform. As we're all looking for ways to continue showing up for the Black community, I invite you to consider donating to Black Emotional and Mental Health Collective, which advocates for increased accessibility to emotional and mental healing for the Black community through methods ranging from therapy to the arts.
—
Ysabella Monton
on August 7, 2020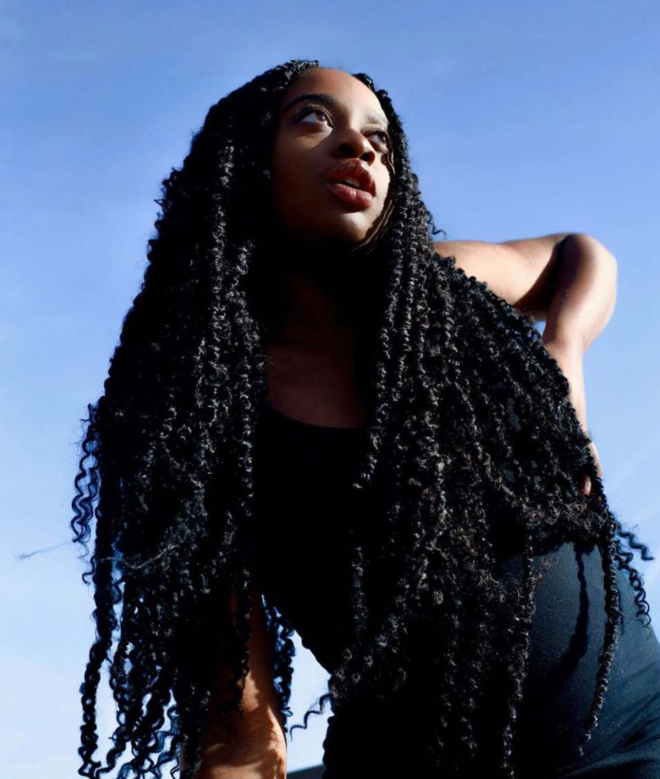 Ayoni - Unmoved (A Black Woman Truth)
---
Revolution comes in all shapes and sizes. Even though it should inspire others to join, it often scares people on the sidelines. What's scary is to be revolutionary, to speak your truth to power, to give people the opportunity to turn a blind eye to your own experience, and to tell you that you're wrong. Ayoni released her truth, "Unmoved (A Black Woman Truth)," offering peace, knowledge, and even a reality check for those who are truly listening. For Black women, it is the reiteration of the struggle they've always faced, brought to them in a vessel that allows for them to feel at peace. For Non-Black people, it provides a lesson in the Black experience and how the fight for Black lives is not new, as Ayoni sings, "It's always been bigger than this." Lastly, it is a call to action for the people who are listening and a wake-up call for the ones who aren't. 
"Unmoved (A Black Woman Truth)" is the battle cry of the revolution both sonically and lyrically. The song begins softly with the strumming of an acoustic guitar, Ayoni's vocal then coming into play creating a shift that pulls you in. As the song progresses, the layering and tone of her voice symbolize the frustration and anger that ebbs and flows when trying to reason with ignorance. Ayoni sings, "Are you sitting comfortably while we bleed in vain? / I've died by other names," calling attention to the countless Black women who have died unnecessarily. She continues, "Please make me feel you care my ally / But are you prepared to lose your sleep / To bare your teeth / To break like me?" She is calling on us to not only reflect but to educate ourselves and put in the work. Ayoni spoke her truth to power. Now it is up to us to listen.
—
Sloan Pecchia
on August 6, 2020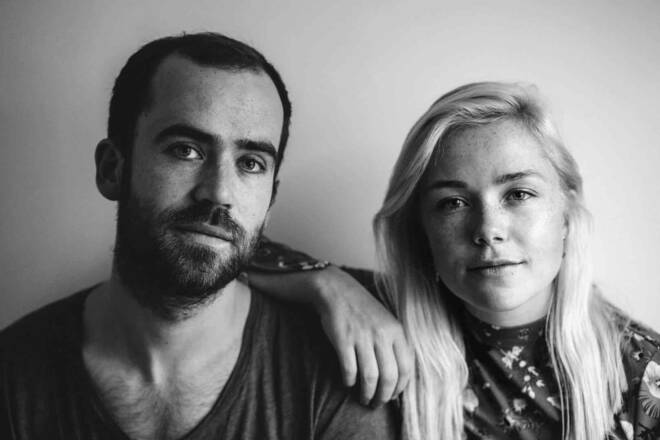 Moon Panda - Slow Drive
---
Denmark-based duo Moon Panda have clearly done their homework, and the result of their focused vision is "Slow Drive," a track as peaceful and centering as its namesake. The bright, scattered tones in the song's first moments are soon enveloped in a chillwave: we see a washed-out scene of a beach house (or other seaside real estate) at sunset. Californian-born Maddy Myers paints the warming ocean as only a Californian can, digging into the sand with her deep and subtle soprano. Meanwhile, her lyrics could not fit the blurry guitar-driven ambiance any better—in fact, they could even double as a poetic review of the track itself: "I close both my eyes now, try to feel the breeze. The calm washes over me. I heal on my own." My thoughts exactly.
Moon Panda's new Make Well EP was released on Bandcamp and other streaming platforms on July 13.
—
Karl Snyder
on August 6, 2020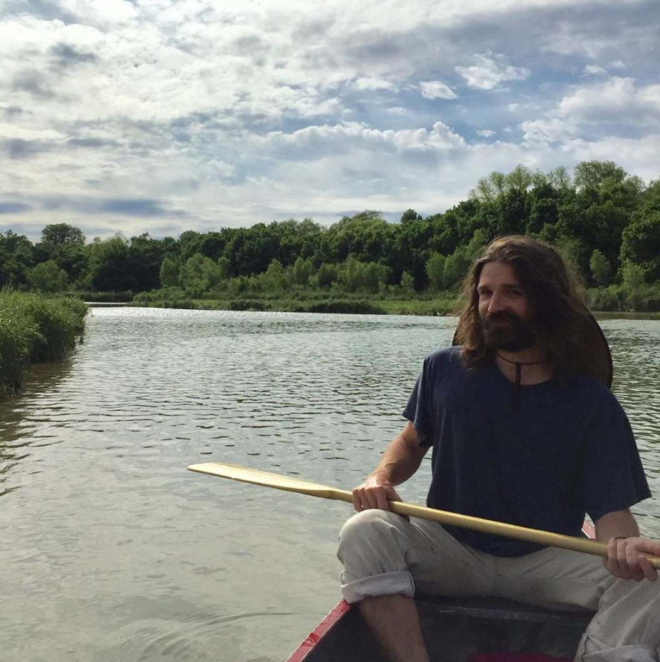 Twain - Love, Go Lightly
---
"Love, Go Lightly" the opening track off of Twain's most recent album, Days of Effort and Ease, serves as the perfect entrance to a unique and contemplative concept album. On this track, Mat Davidson aka Twain creates a beautifully open soundscape full of melodious acoustic guitar, hushed vocals, and the harmonious chirping of nearby birds. The lyrics are refreshingly optimistic, encouraging us to notice and embrace the world around us rather than the one that is strictly in our heads. While the sonic relief "Love, Go Lightly" provides may be temporary, we are compelled to revel in evanescence.
—
Lilly Rothman
on August 6, 2020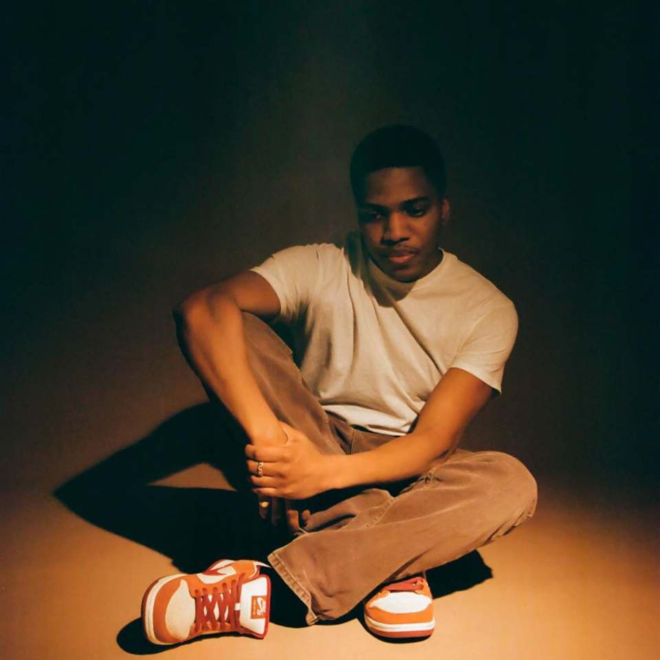 snny - Postmodern Black
---
snny's "Postmodern Black," the latest single from the dizzyingly dynamic new artist, is incredibly crafted. It's a work of art. The production is slick and tight, still managing to attain some dreamy space thanks to snny's gorgeous vocals—juxtaposed with a grimy, overdriven synth hit irregular heartbeat. Not only is it masterfully made, but it's also gloriously fun to listen to. It's a modern electronic bop given a stylish, timeless shot to the heart with some Nile Rodgers-esque guitar (think "Get Lucky" or "Le Freak"). snny expresses himself with an easy confidence, with lyrics like "I walk the streets, I run my world, I climb so high because it calms me down"—with every introspective line, he's further establishing himself as a solid voice to watch. "Postmodern Black" may be the perfect soundtrack to these warmer months, but lucky for us, it's so much more than just another summer jam, which feels appropriate. After all, isn't this so much more than just another summer?
—
Stephanie Lamond
on August 5, 2020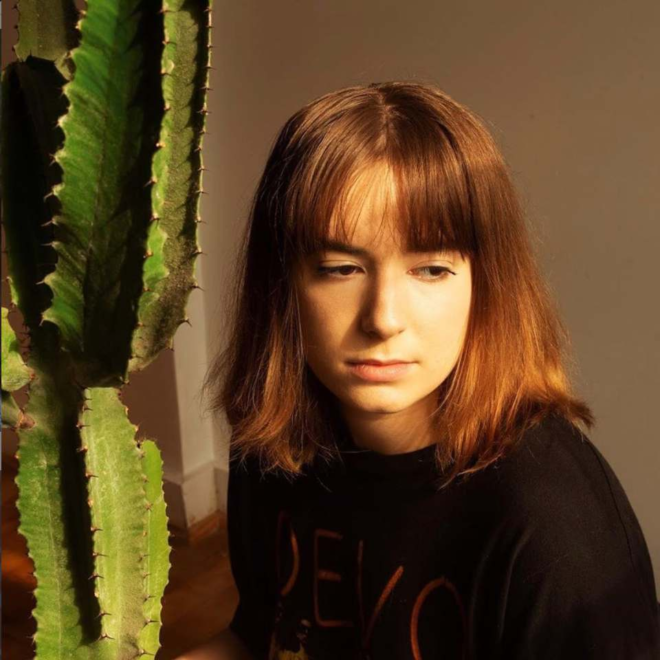 Jordana - Forgetter
---
Jordana's debut EP, Something To Say, was released on Bandcamp on July 31, and "Forgetter" acts as its sixth and final statement. In this ruminative track, it feels like the laws of relativity have transcended physics and come to govern emotions as well. When your car starts moving forward and you aren't expecting it, you might think for a moment that the entire world is moving backwards. "Forgetter" captures Jordana processing her feelings after she's been disoriented by the emotional law of relativity: when someone else is acting distant, but you think you're the one who is moving farther away. It's a disorienting experience at first, like there's something you're forgetting. But then your mind snaps into focus and you realize you've been standing still the whole time. 
The musical elements of the song anchor the overall mood in a space of self-reflection. Jordana's conversational, almost stream-of-consciousness vocal delivery aptly conveys her attempted calm as it gives way to slight desperation. And while the lyrics are written in first and second person, the moody Death Cab-style bass and guitar seem to signal that there is only one side to this conversation. We are witnessing a person swimming in her own head, rehearsing her side of an important conversation. In the chorus, Jordana sings "I just want to feel better; I want all of these thoughts just to mellow out." But she knows it's just a matter of time before she comes down from this anxious moment. Sometimes time is the best antidote when space eludes you.
—
Karl Snyder
on August 5, 2020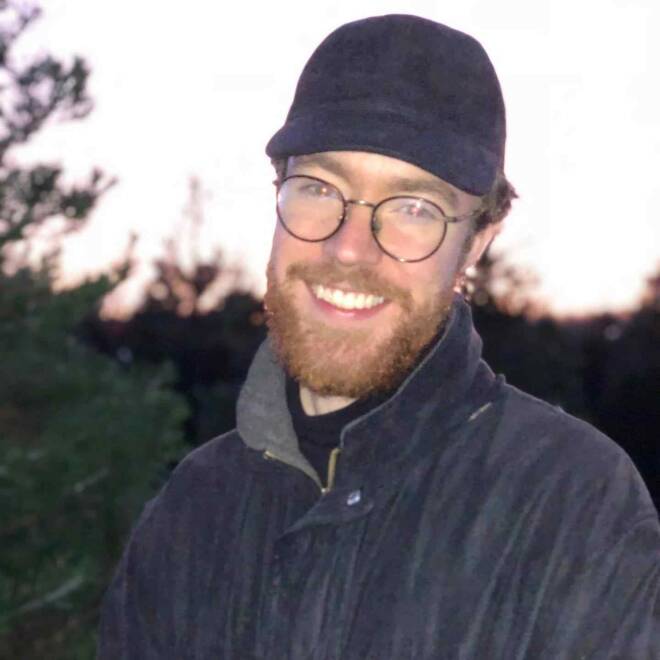 JW Francis - New York
---
Hearing someone else reflect on the harrowing experience which is navigating life in your 20s ultimately makes it seem less daunting and scary. Much like Taylor Swift once explained to us, "it's happy, free, confusing and lonely at the same time." JW Francis' latest lo-fi dream pop track, "New York," encompasses a similar feeling. It's the realization that achieving and working toward your dreams looks a lot like sleepless nights and slowly losing your mind. Just as it feels like Francis doesn't take a breath while throwing out lines like, "The best me, the worst me / Am I just my dreams," so does life feel like when you are unsure of anything, but commit completely to it anyway. Raspy vocals that lean into their mellow nature bring awareness to the discomfort of youth, while ultimately appreciating the power and energy that come along with it.
—
Beck
on August 5, 2020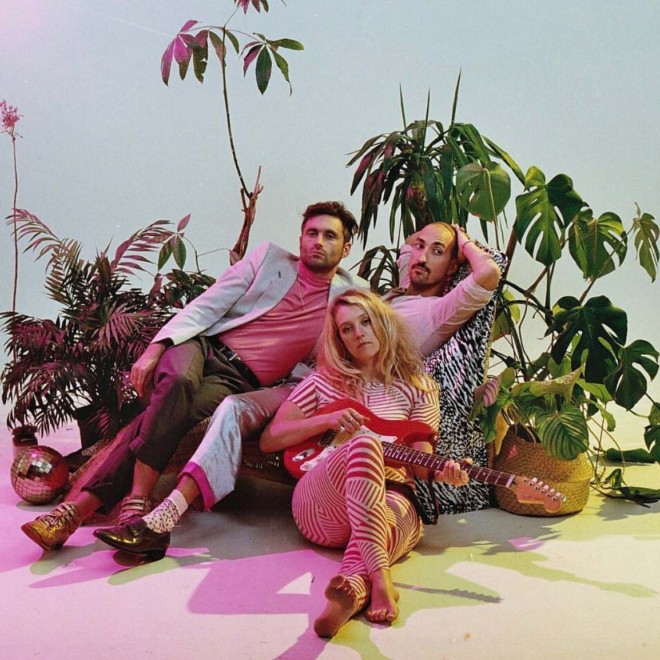 All We Are - Heart of Mine
---
Opening with a burst of synth and an enticing guitar lick, "Heart of Mine," the new single from All We Are, ensnares the listener in its groove right from the jump and never lets go. Expertly blended into the bright sound are elements of trepidation and vulnerability. The band has referred to "Heart of Mine" as, "one of our most honest and candid love songs." A central theme of the track is the cognitive dissonance between self-preservation and openness that goes hand in hand with passionate love. The prevailing sentiment is a call to live life and a confidence that the rewards of love make worthwhile the heartache that can come with it. This thesis is cleverly driven home in the interplay between the vocal and guitar during the verses. When the singer questions themselves, "how close do I want to be to it?", "how much do I want to be part of it?", the staccato guitar mirrors the melody. In these moments it feels like the instrument is mocking the cerebral mind for thinking it has control over its feelings—inviting the singer to take a risk and give themselves over to the passion. A visualizer has been released to accompany the track, depicting the band members in front of a background that hypnotically fades between soft colors.
—
Emerson Obus
on August 4, 2020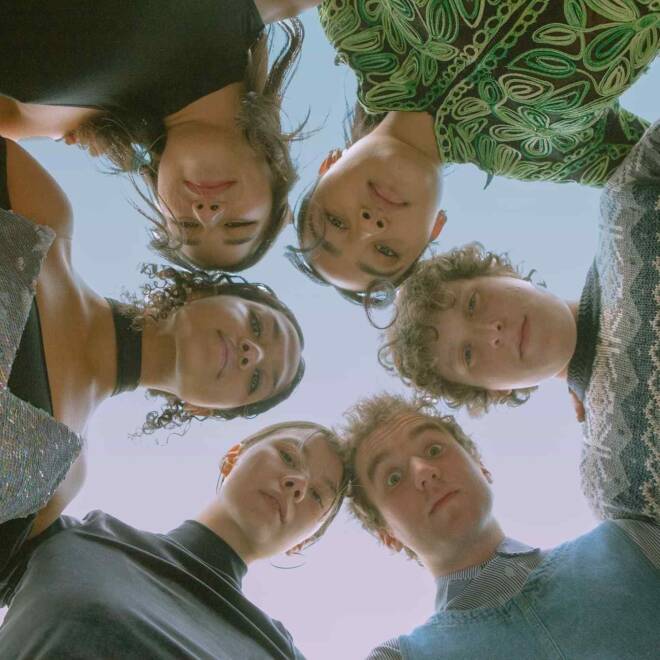 MICHELLE - SUNRISE
---
i wanted you
in the yolk dripping down my fingers after biting into my toast and
in shades of faded sunburns
fresh-cut orange slices on the 
morning after M train 
home
willing for a sticky summer sunrise
spent combing disheveled ginger locks 
into place.
— 
NYC-based six-piece collective MICHELLE deliver on their glowing new single, "SUNRISE," which defines how it feels to lose something that was never really yours—sitting in the empty space left behind. "SUNRISE holds some kind of a summer air, but more so a longing for someone who could never really show up," the group explains. "SUNRISE is as bittersweet as it is groovy." The single, marking their first release since their 2018 debut HEATWAVE, picks up right where they left off—sticky and sultry, yet still fresh enough to cool things off as we leave summer behind.
—
Ysabella Monton
on August 4, 2020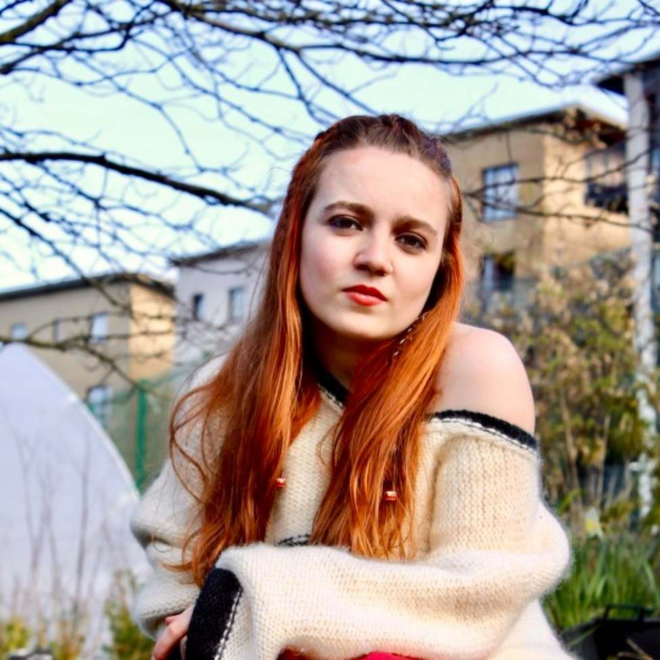 Darcie - Silence
---
Singer-songwriter, producer and multi-instrumentalist Zigi Porter writes dreamy lo-fi pop songs under the moniker Darcie. The Manchester, UK-based artist has carved out a distinctive sound with quirky lyricism and a boldly experimental production style. Aspects of Porter's self-professed influences (the lush arrangements of Rex Orange County and understated vocals of Billie Eilish) can be heard at times, but Darcie is all her own. "Silence" builds on the soulful sound of Porter's previous work and carries it to a slightly darker, more pensive place. The result remains warm and enveloping, with her voice floating over heavy, insistent percussion. "The silence we create is a violent mistake," Porter sings, backed by ominous synths. Later, she seems to break this silence, with reverb-laden vocals urging, "Give another trust." Through lyrics that articulate an ever-present threat of abandonment ("Teach me you'll ditch us"), Darcie explores the vulnerability inherent in the act of trusting and weighs the merits of choosing to do so anyway.
—
Siena Ballotta Garman
on August 4, 2020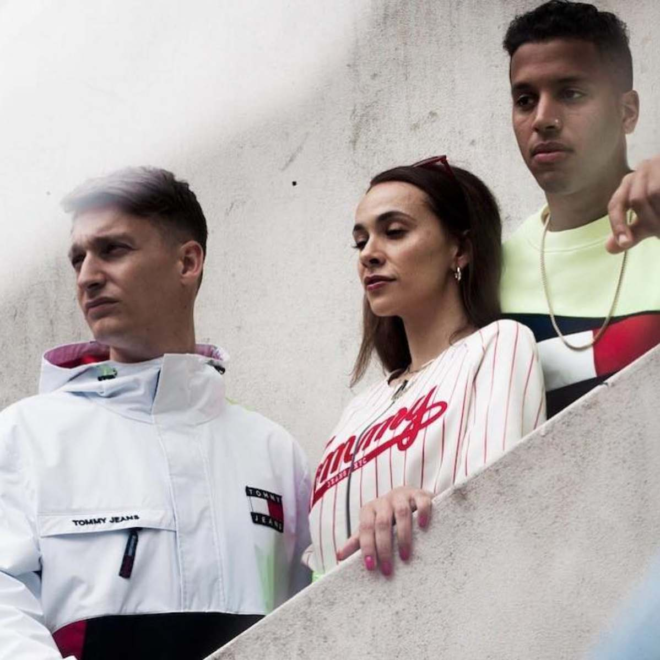 Mariposa - Radiant Children
---
Bright funk full of love, "Mariposa" instantly settles into a sunny groove. It's held together by a simple swinging rhythm section, led by an adventurous bassline. Radiant Children's lead singer, Fabienne Holloway saunters through the chorus with a sense of effortless ease. As she pulls us into the verse with some added energy there's this moment of spice, as the echoes of the words "kimono" and "photo" dance around and create just a touch of chaos. It's a cool choice and the kind of move that proves Radiant Children isn't afraid to do something different. And while the vibe stays true through the second chorus, that creative courage is on full display directly after. Stacked vocals settled into a chant, begging us to give ourselves the care we need, demanding everyone to "Keep that heart open, don't forget what you deserve." It's a powerful moment, the vocals presented in a way that feels holy yet human—simultaneously your wise guardian angel and the voice inside your head. Some bouncy chords deliver us back to the chorus, this time giving the bass even more space to shine. The outro reinforces that positive, believe-in-yourself message, and rides this sunlit track to its mellow conclusion. This is the London group's second single of 2020, maintaining their warm jazzy energy with a kind message.
—
Max Himelhoch
on August 3, 2020