Buzzing Daily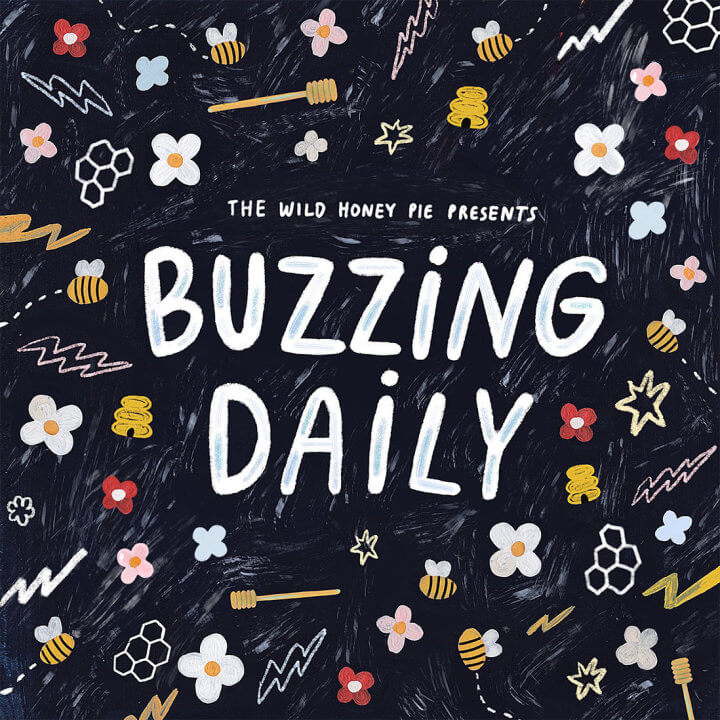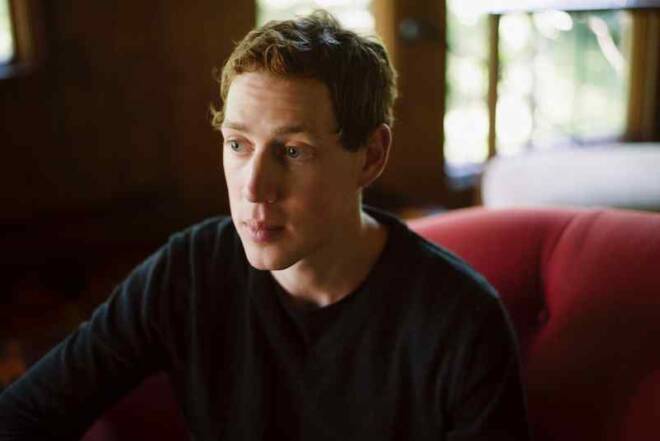 Andy Cook - Red Lights
---
Boasting a sound that harkens back to classic American songwriters, Minnesota-based Andy Cook arrives with a 22 minute, echo-drenched, desert rock odyssey entitled, Modern Man. His jangly accompaniment and chilly baritone make an appealing listen off the bat, and the compelling nature of his music deepens as he begins to lyrically scratch the hard-won truths of our hyper-digital age. While the twang is certainly turned up to 10, Cook grounds his compositions with a keen sense of dark and direct lyrics, conjuring up Timber Timbre, Real Estate and even Kurt Vile at times. It is expansive and idiosyncratic, heady and earthy, all at once. The perfect pick-me-up for the unofficial day-tripping desert hipster.
—
Mike Olinger
on March 21, 2018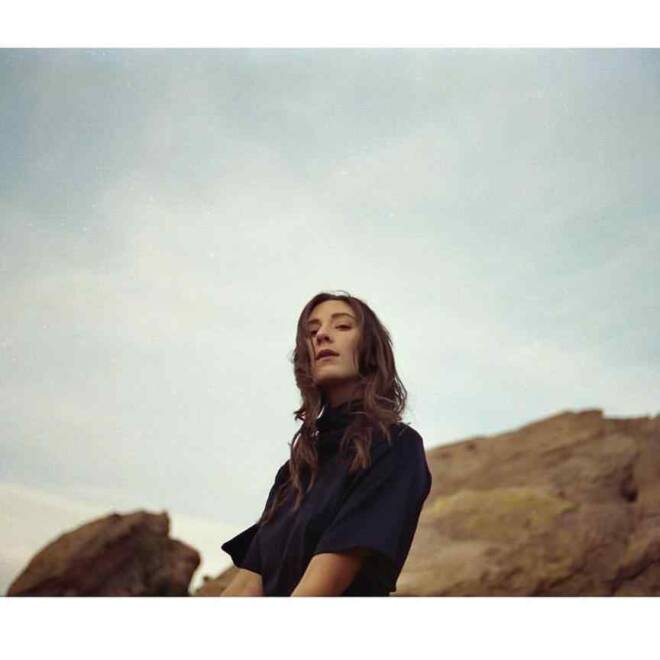 CLARA-NOVA - Echo
---
"Echo," the newest single from French-American dream-pop artist Sydney Wayser aka CLARA-NOVA is one of those songs containing the words that you didn't know you needed to hear. "Echo" speaks to the fact that when past ghosts come back, you must resolve to stay true to yourself and fight. Having her own share of struggles and changes such as moving across the country after experiencing the damage of Hurricane Sandy while also moving away from her roots as a singer-songwriter to a more electronic pop artist, we can believe Sydney knows what she's talking about when she says, "Don't forget who you are / Don't dissolve / Don't deny it." With trippy synths and Wayser's ebbing voice dynamically increasing with each beckon of bravery, "Echo" is the modern day anthem that isn't trying to be in your face, but rather in your head and maybe even your heart.
—
Dara Bankole
on February 14, 2018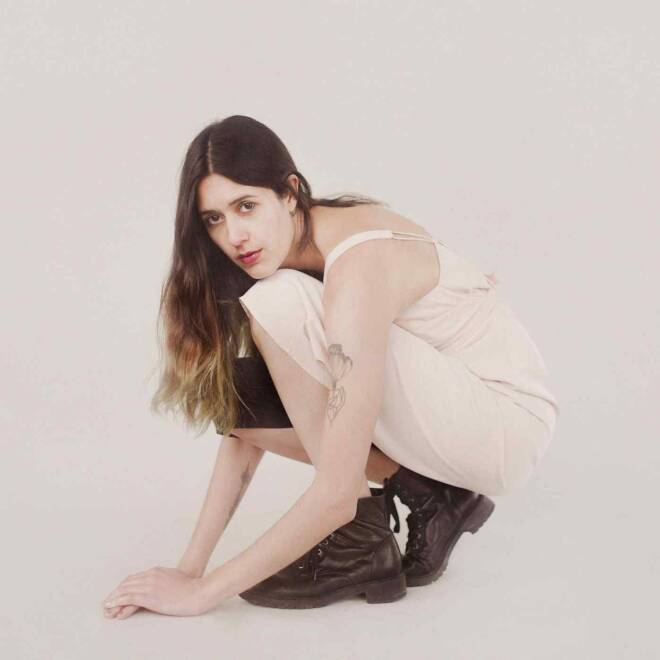 Half Waif - Keep It Out
---
Nandi Rose Plunkett, known for her rise in electro-pop as Half Waif, has been thinking deeply about the space within learning to love and being alone on her latest single, "Keep It Out". The first song on her impending release, Lavender, drips with the delicate recognition of the jostling tides of a relationship. Plunkett's vocal crescendos through a sea of synth waves, pulling in and out of a space that is pushed by the pulse of a rattling drum pad. She sings, "We seek to settle / We make a home / It's fun for a little / But soon it's old," detailing the decay that occurs inside a relationship and ultimately within ourselves. However, the song grows in such a way that resonates a glimmer of promise, almost as if the whole song is aware that the darkness of disrepair will end, and give way to new light.
—
Deanna DiLandro
on February 14, 2018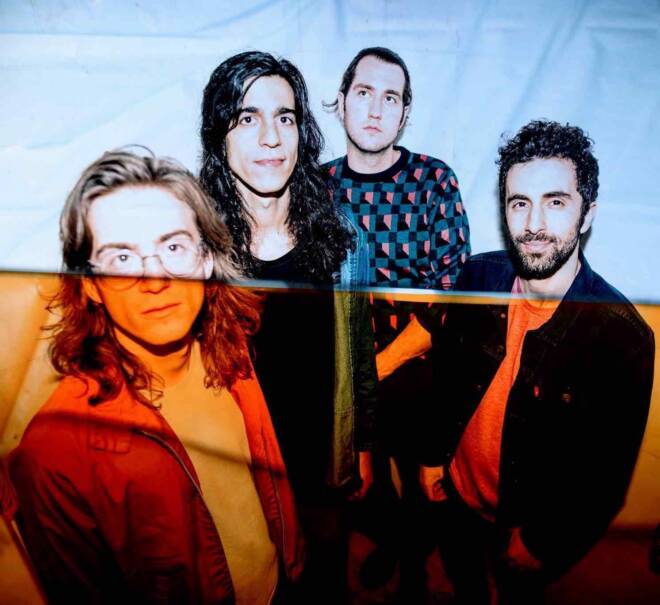 Sure Sure - Giants
---
As the snow builds up around much of the country and winter seems to be never-ending, "Giants" from Sure Sure's debut self-titled LP, brings us right into the perfect summer day. This infectious single starts off with an inviting guitar and drum riff that leads into this think piece on not taking your time for granted. Though Sure Sure has been around since 2014, this pure L.A. pop group didn't hit the indie consciousness until the last few years as they received praise from acts like Grizzly Bear and Rostam. The ensemble is currently on their first national tour supporting Hippo Campus and with an album full of indie-pop gems and fun dance tracks, this is one opener you won't want to miss.
—
Nick Arcos
on February 9, 2018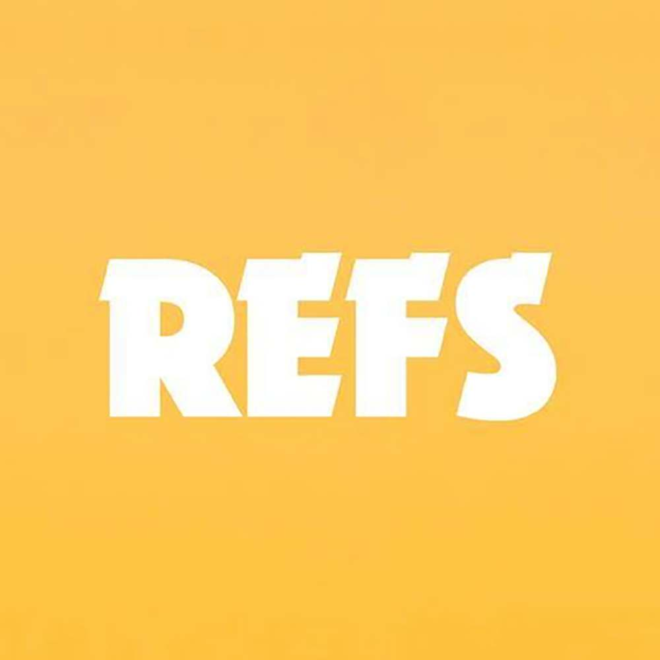 REFS - Bound To Lose
---
REFS is back at it again with another single, "Bound to Lose." We've come to expect a solo drop from Zachary Lipkins, but we're never sure when, where, or how it will drop; which, (again), makes these releases all the more anticipatory. With "Bound to Lose", REFS dives into the passiveness that's a consequence of our fast-paced, day-to-day lifestyles. The lyrics, "So I would rather feel numb / than think about what we've done / stuck in a broken rocket," capture the detachment present in many of our own interactions — not because we want to be like this, but because it's easier in the moment. And yet, this song still makes us want to get up off the couch and groove. REFS has an artful way of juxtaposing electric beats with down-to-earth lyrics, sneaking in some serious nuggets of knowledge and giving us more than we expected (in just over three minutes).  
—
Natasha Cucullo
on February 8, 2018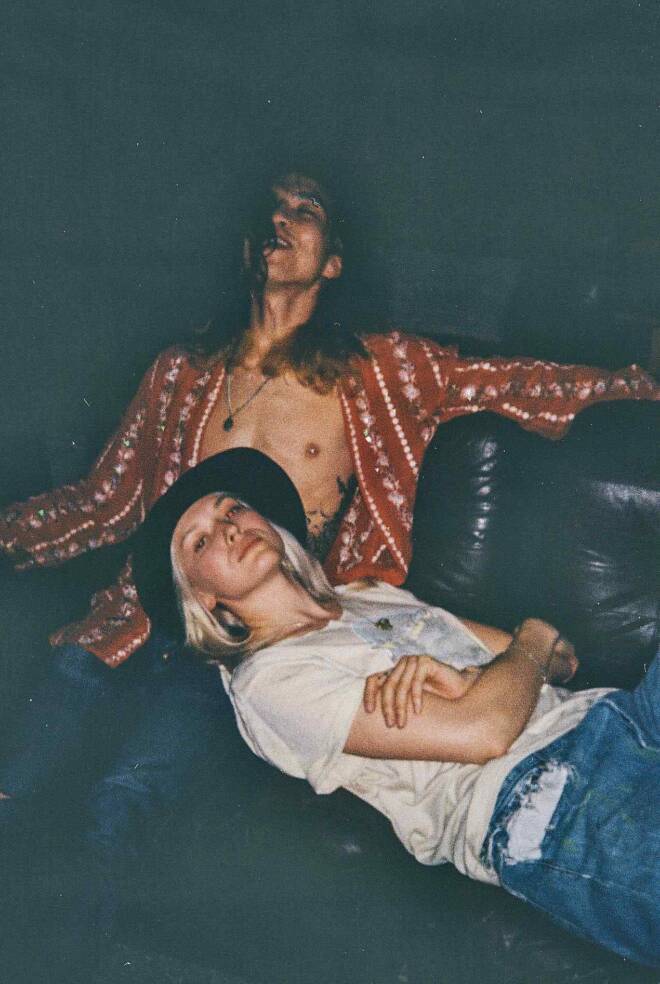 Girlyboi - Stevie Knicks
---
The playful and spirited relationship between LA-based duo, Carly Russ and Joseph Matick, presents itself through the energy of their psychedelic, folk rock gems. The chemistry is clear on their latest track, "Stevie Knicks," a tune that has the lackadaisical swing of two lovers holding hands. Transcending the artist-made tropes of writing music with your partner, the couple sings about how "business and pleasure rarely mix," but they'll do it together, like Fleetwood Mac.

Opening with breezy guitar strums and piano accompanied by light whistling, the listener is led into a catchy anthem for lovers making music together. Matick's raspy vocal works in tandem with Russ's gentle croon and comes together with the catchy chorus line, "Yeah let's do it, me and you / everything we're told not to / break the rules, top the charts / baby break my heart, and call it art." Stringing together their roots in music and fashion, the two paint a protean picture of the struggles young relationships face, ending the song with a soaring trumpet solo as a sonic symbol of how together they can overcome the hiccups of love.
—
Deanna DiLandro
on February 8, 2018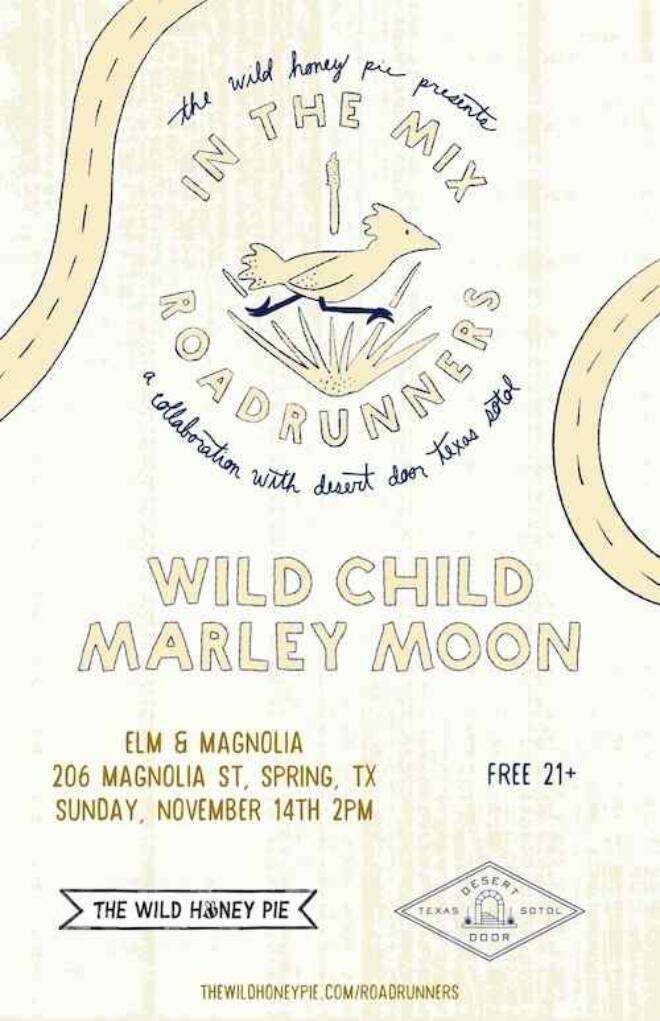 Wild Child - Sinking Ship
---
Seven-piece indie-pop band Wild Child has put out a handful of singles in preparations for their fourth studio album Expectations set to release this Friday. Known for their skillful harmonies, heart-warming melodies and genre-bending tunes, "Sinking Ships" shows us a more intimate side of the group. The lyrics of this gorgeous song sound like they were taken off the page of a journal entry, and the combination of the gentle guitar picking along with the tender harmonies make it seem like you're listening in on the private and introspective thoughts that roam in all of our heads from time to time about doubt, fear and hardships. 
—
Dara Bankole
on February 7, 2018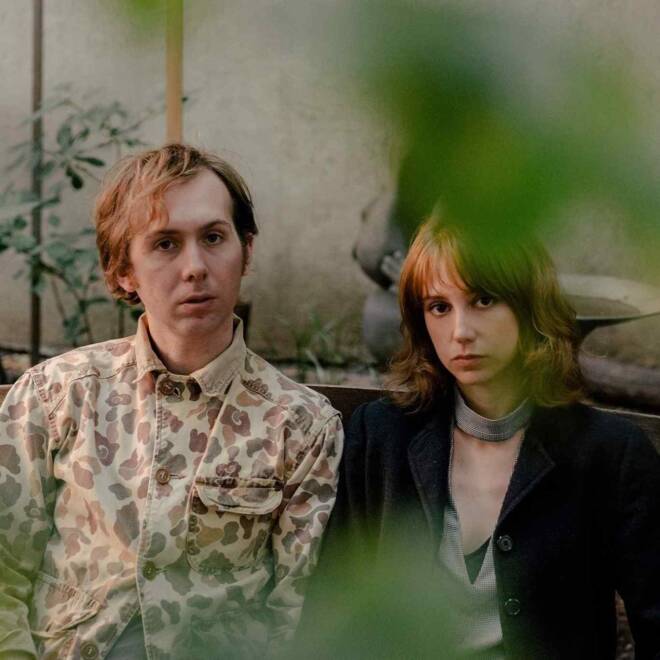 Olden Yolk - Vital Sign
---
New York-based Olden Yolk (Shane Butler and Caity Shaffer) share "Vital Sign," the second single off of their self-titled debut album. Collaborating with drummer Dan Drohan and guitarist Jesse DeFrancesco, Olden Yolk creates a dreamy "dystopian folk" (Trouble in Mind) soundscape that's brought to life on their latest track. In the band's own words, "'Vital Sign' represents two sides of a coin. It references feelings of isolation and paranoia during periods of illness and confinement, as well as the emergence from such an experience, in recognition of the trials that bind us ('it could have been you too')." Communicating the good and the bad, Olden Yolk shares a genuine experience that we can all relate to.
—
Natasha Cucullo
on February 6, 2018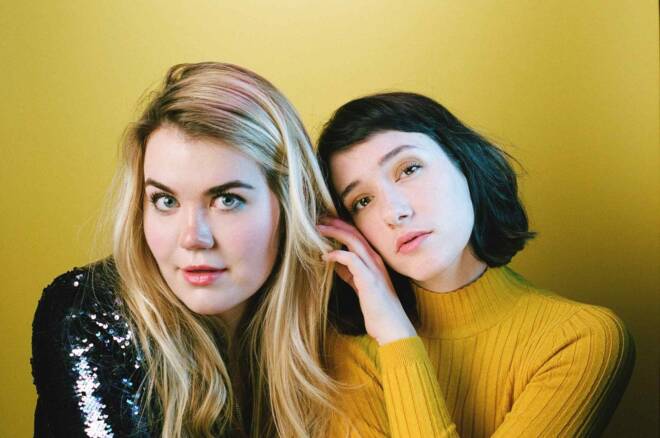 Daisy the Great - Built My Home On Hollow Ground
---
Brooklyn-based indie-pop band Daisy the Great recently released their debut EP "I've Got a Few Friends and I Wish They Were Mine" and we can't get enough of these contagious melodies. The band consists of two female lead singers, Mina Walker and Kelley Dugan, who share a unique and quirky perspective on life — one that is especially highlighted in "Built My Home On Hollow Ground." Mina states that this track "is about reinventing yourself in a new place free from the entanglements of the past." We feel more free just listening to the funk-inspired bass riffs and the shimmering voices of this dynamic duo.  Their solid harmonies mixed with invigorating percussion will definitely leave you dancing and wanting more. 
—
Kathryn Brooks
on February 5, 2018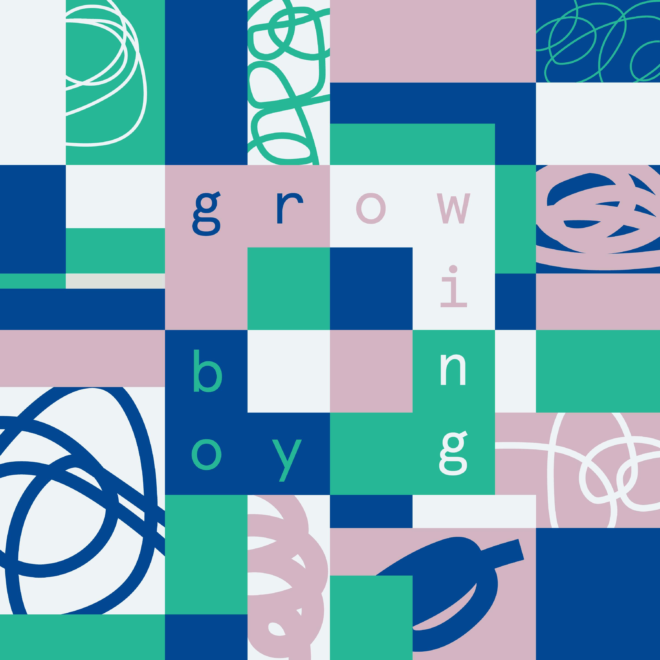 Friendship Park - Growing Boy
---
The newest single by Friendship Park, "Growing Boy" is a wonderfully enchanting departure from the sound of their self-titled 2016 EP. Where the duo once relied on vocal effects to blend with their dancy synth-pop, the authentic vocals and plucky strings immediately brings you into this picturesque folk track. Though they've switched up their sound, the two have lost none of their charm and this single immediately has you wanting to grab a partner and go dancing around the room in pure exuberance. You would think that a song about convincing someone to stay with you because of the pure potential would be sadder, but they've turned that trope upside down and created a song worthy of a Zooey Deschanel indie rom-com. With a debut LP on the horizon, "Growing Boy" gives listeners a tantalizing taste of what is to come.
—
Nick Arcos
on February 2, 2018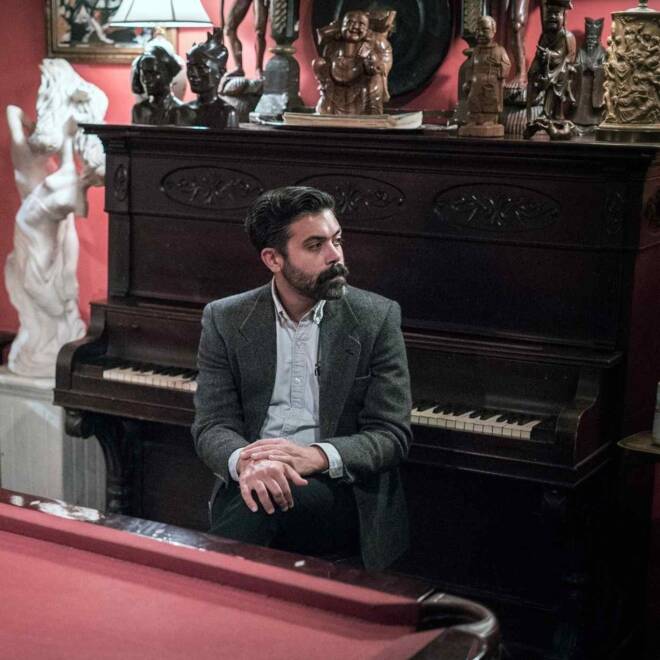 Matt Dorrien - Baby I'm So Lost
---
Portland singer-songwriter Matt Dorrien takes us back to the days of crooners singing in dimly lit nightclubs with his new single "Baby I'm So Lost". With a jazz-infused piano playing, muted horns and a soft confessional voice, Matt tells us how without his lover he's "moping the hours away." The beauty of this song is seen in the mixing of a universal feeling with a classic sound in a world that hasn't shown much appreciation for this style in recent times. "Baby I'm So Lost" shows us that these songs are more than just backing tracks in the montage scenes of our favorite rom-coms, they're living and breathing works of art by themselves. So if you're already starting to feel the "I'm single on Valentine's Day blues," just trust that Matt Dorrien gets it. 
—
Dara Bankole
on February 1, 2018