Buzzing Daily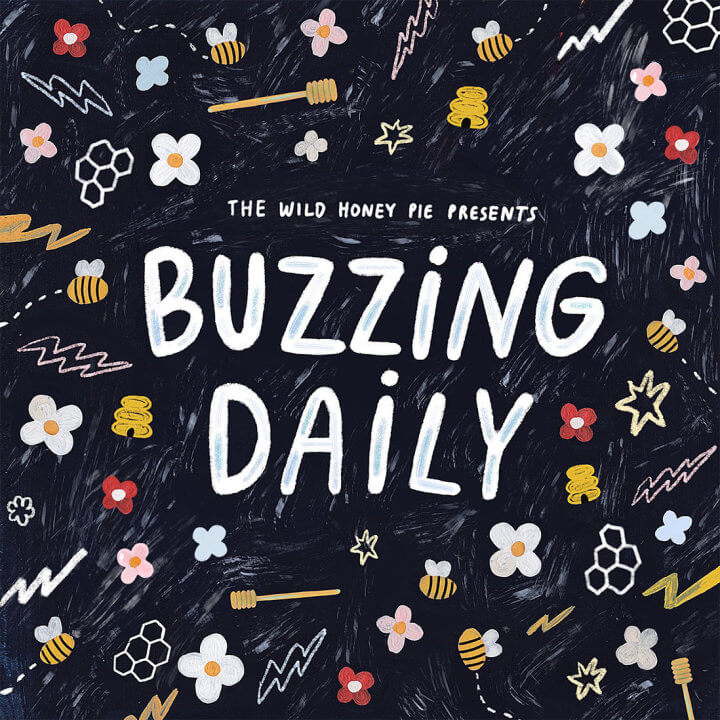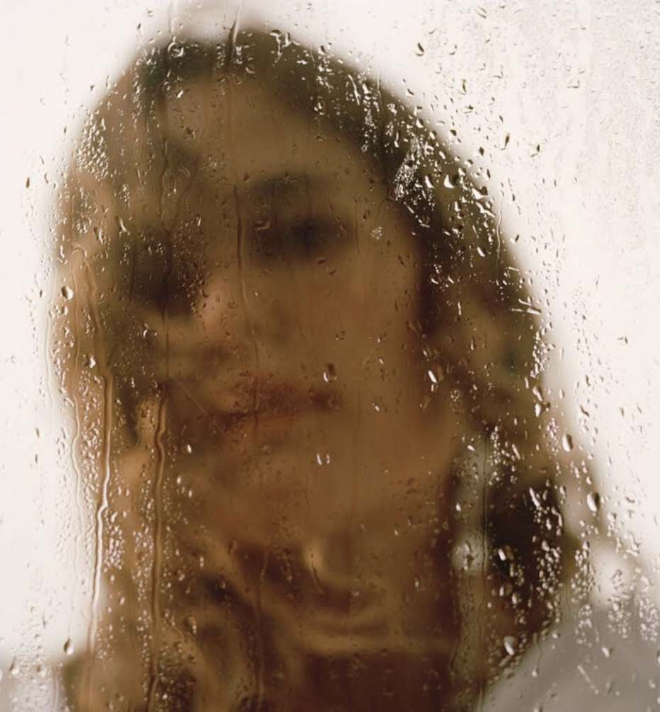 Wet - This Fog
---
This track was released quite suddenly by indie-pop group, Wet. The song was set to be released on their first studio album in 2016, and then again on their second album, but ultimately didn't fit either project. In my opinion, there is something truly beautiful about this song being released as a stand-alone, as it is an appreciation of the self and where you are in this moment. "This Fog" feels like a gradual understanding that there can be both sorrow and joy in being alone, and that in accepting this fact we begin to experience everything more earnestly. As I listened back more and more to this track, I was reminded of a poem I wrote a couple of years back, in which I reflect on something similar.
Wednesday's Sermon
The wind hit my back in the way
you would want it to – 
there was no sense of urgency –
it served only as a reminder
that energy is all around.
—
Beck
on May 6, 2020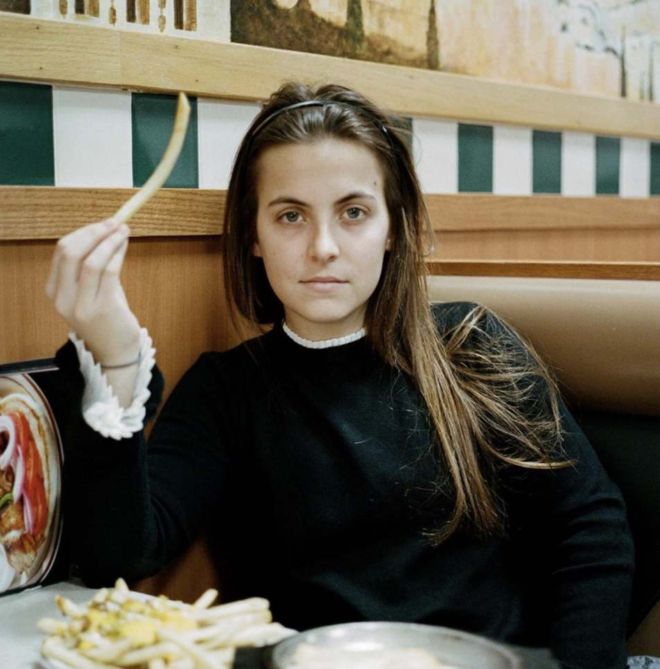 Lily Talmers - Warm Bodies
---
Our first Quadio pick of the week is "Warm Bodies" by U of Michigan songwriter Lily Talmers. The track is not only a beautiful take on electric folk—it's also a wise and winding reflection on the magnetic physiology and mysterious transience of love. Talmers's voice is undoubtedly the musical centerpiece here, possessing a rare warmth that could combat even the harshest Michigan winter. Meanwhile, her understated versatility on the guitar creates the perfect wistful backdrop for the big ideas she's singing about. Throughout the song, she frames romantic attraction as the result of seeking something godly. It's a beautiful sentiment, and it also makes it all the more understandable how earth-shatteringly disappointing it can be when the connection dissipates. It makes you think: is there anything godly in each of us after all? Or are we all just "lonely, aching bodies"? After building tension between these seemingly competing questions through each verse, Talmers finally hints at a bittersweet answer: yes.
—
Karl Snyder
on May 5, 2020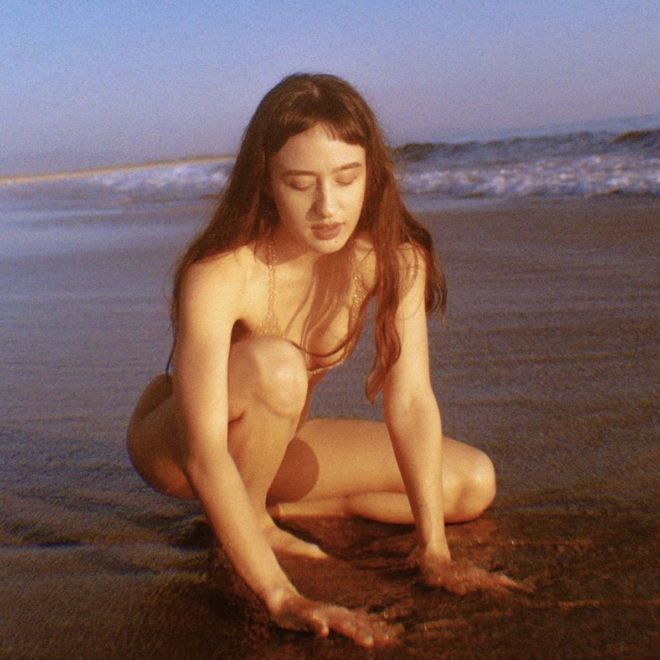 Victoria Reed - Same Way
---
"Do you think I'm strange? I don't blame you," Victoria Reed's voice spills like liquid silk across "Same Way," the opening track off her second album Aquamadre. "I'm still learning what to do / when you learn the whole world / wasn't made for you" she croons, expressing a feeling of disillusionment we know all too well by now. What do we do when our perception of reality changes? The only thing we can, which is to adapt and grow into the new version of ourselves we need to be. "Same Way" describes the place between stagnancy and momentum; the growth of a person as they watch themselves through the eyes of another, a mirror into the future. Four years after her tarot-inspired 2016 debut Chariot, Reed stays true to her celebration of the mystical by drawing heavily on the visionary and healing aspects of Aquarius, the water bearer. Often mistaken for a sign of that element, Aquarius is actually an air sign, one that brings forth a new age of enlightenment. If water is emotion, then air is the sign's ability to carry it without becoming overwhelmed. Aquarius diverts the flow of emotion by way of language to reach an understanding of the truth, which is clearly what Reed has set out to do with her album. 
The song "Same Way" shows her beginning to see an admission of love as strength, not weakness. In a lustrous voice akin to Lana Del Rey, she sings "Or maybe it's that I'm not strange enough / Cause I've never been brave enough / to simply be myself," a concession towards self-acceptance.  Like anyone, she wonders if her affection is reciprocated, but chooses to repeat, "I think of you every day," because the only thing that matters is being true to how she feels. "Same Way" encourages us to push aside any internalized shame and embrace our own vulnerabilities, because self-acceptance is the only way to make space for compassion and healing in our lives. Both magical and haunting, Reed's Aquamadre weaves dreamy synths with gauzy production in order to create the much-needed restorative atmosphere for staying at home and focusing on our more-than-skin-deep self-care.

—
Shasha Léonard
on May 5, 2020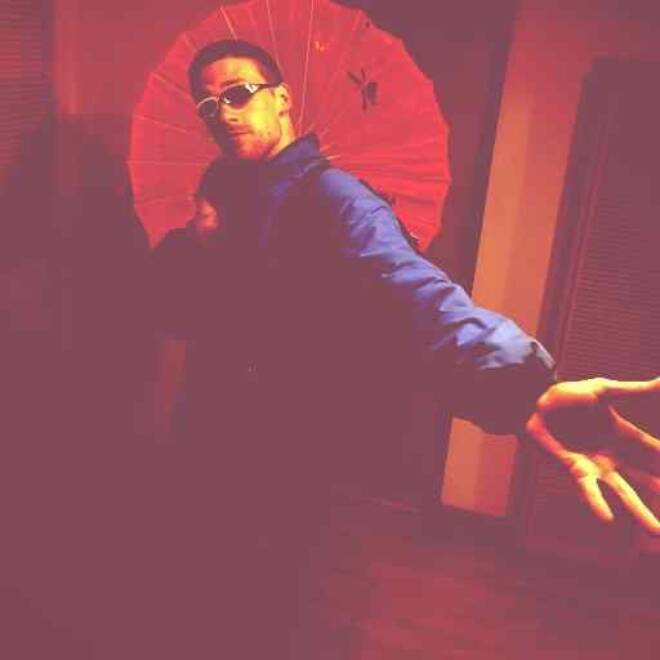 Still Woozy - Window
---
Still Woozy, the artist alias of Sven Gamsky, has dropped a groovy new track "Window." Opening with a sample from Marvin Gaye, Sven ventures into soul territory, while the sample of a squeaky mattress spring rings true to his indie garage-pop sound. His voice is recognizable in its airiness as he speaks of a relationship that is being kept on the low, "If I got one thing right it was you and me / But I go in through the window so nobody sees." This track perfectly captures how flings are all fun and games until lust turns to love. As the song fades, it leaves you wondering if it's more than just one-sided.
—
Beck
on May 5, 2020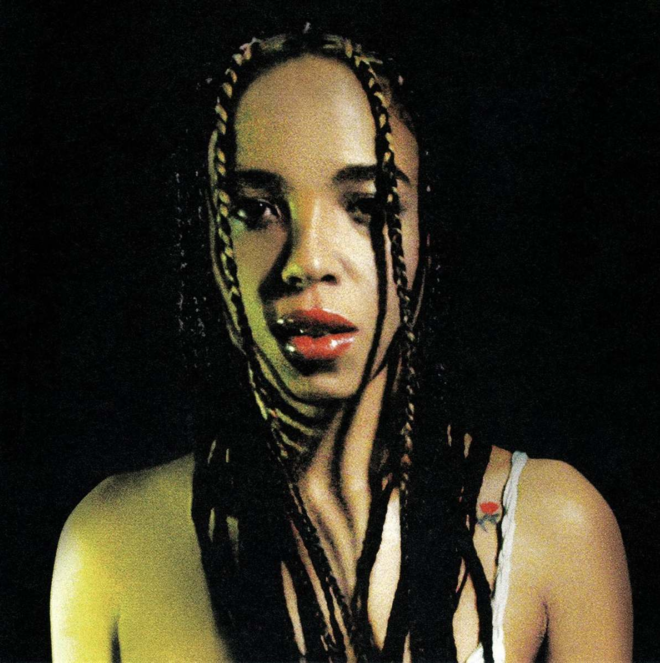 Zsela - For Now
---
Zsela's voice doesn't betray her youth. She sings with a richness that's unexpected from someone who is only 25. After years of retooling songs, Zsela (that's ZHAY-lah) finally released a 5-track EP, Ache of Victory, earlier this month. The half-sister of Tessa Thompson and daughter of songwriter Anthony Thompson, Zsela has a look and a sound, the kind that's made her a darling of the fashion world. She possesses a magnetism and mystery to her, not unlike FKA Twigs—both exude a sense of cool. Whereas Twigs tends toward the experimental, Zsela's music maintains a slow fullness, in the style of a ballad. Despite minimalist production, every song on Ache of Victory is "big" in its own right. The first verse of "For Now" plays out like one long exhale, "Treat me like the one you want though I know you're coming up for air it's all in doubt." Zsela's voice clings to every word. It's gripping, start to finish.
—
Corinne Osnos
on May 4, 2020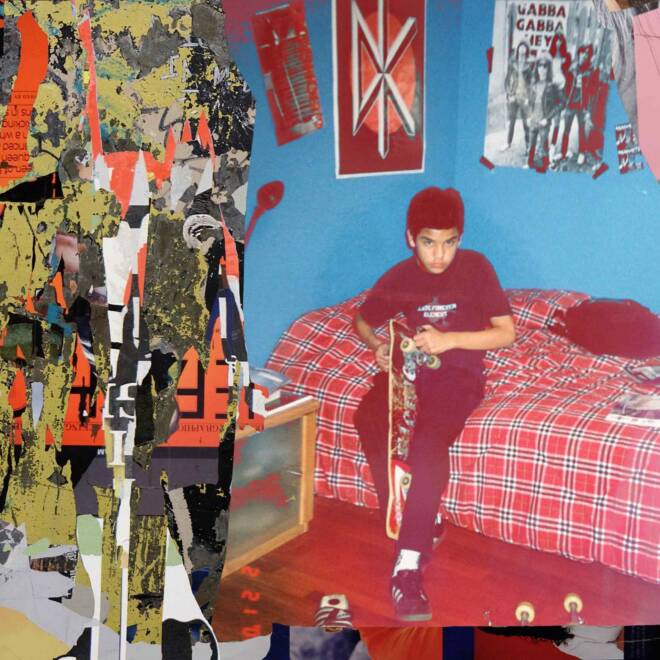 Tambino - El Amanecer
---
Peru-born and Colombia and DC-raised artist, Tambino, utilizes all of the emotional and fun aspects of the culture that created him with his new track "El Amanecer." Reggaeton beats drive the lyrical message of the song: that feeling when you leave the club after a long night and realize the meaninglessness of it all. The singer Kam Tambini explained that the song title "El Amanecer" (which translates to "The Dawn") was inspired by the hazy mental state you find yourself in while walking back home after a late night/early morning. The same is true of the song's haunting, repeating line, "salgo en la noche haste el amanecer (I go out at night until the dawn)." This line also contributes to the track feeling like a coming-of-age horror movie, one that represents the end of a trajectory while also working through the promise of new adventures. "El Amanecer" is the second single off of Tambino's debut project, a self titled EP set to release later this year.
—
Giulia Santana
on May 4, 2020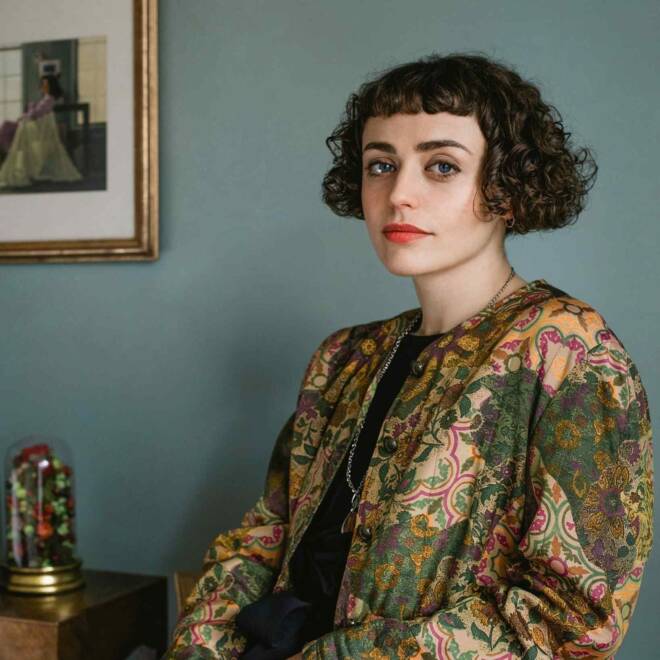 Charlotte Spiral - Only Place I Know
---
Having released their debut single in November 2019, London-based duo Charlotte Spiral is practically an infant by industry standards, but you couldn't tell by listening to them. Amy Spencer and Avi Barath drew their name from a gravity-defying figure skating term, and create music that's just as delicate and mystifying. "Only Place I Know" is one of three tracks on the EP they released in February. Distorted, warbly piano and creepy, unidentifiable sounds draw the listener into the musical equivalent of a horror movie. After about 45 unsettling seconds, a pleasant chord splays out like a sigh of relief. What follows is a careful dance between psychological torture and pleasant nostalgia. The tension and uncertainty about where the harmonic structure is moving symbolize the discomfort of a period of healing. Spencer's vocal delivery seems almost complacent, but the lyrics suggest otherwise: "I am just waiting here for something / To come and take these feelings away." Only when she mentions falling back into the familiar is the uneasy tension released, like exhaling into a warm bath. The euphoria doesn't stay; moving backwards is counterproductive, and Spencer knows she must make the uncomfortable steps forward to grow into her true self.
—
Karyna Micaela
on May 4, 2020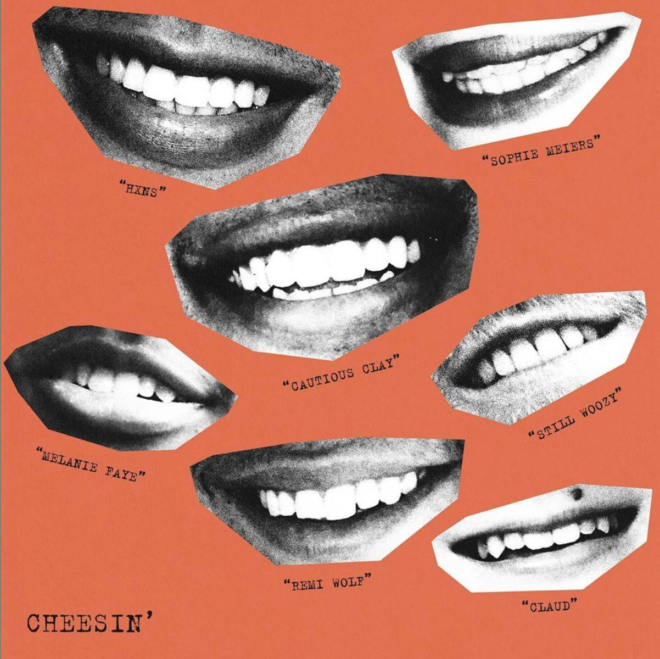 Cautious Clay, Remi Wolf, sophie meiers, Still Woozy, Claud, Melanie Faye is & HXNS - Cheesin'
---
An incredible list of artists join Cautious Clay on a delightful new single to help raise money for Musicares. No second is wasted in this tune, Clay playing the ultimate indie band leader, bringing out the best in all of his collaborators. His signature smooth sound instantly sets the tone. Remi Wolf pops in, her "Oh boy!" enough to turn up the energy, effortlessly floating along a fun verse. Still Woozy brings his own melody to push the boundaries of what this song could be. Sophie Meiers shines in a moment of calm, as angelic layers build before handing it off to Claud for an intimate verse, "it's a sign of the times and it's hard" a beautiful culmination of the crew's messages. All the while Melanie Faye holds the song together on guitar, breaking loose for a solo to round it out. Each artist showcases what makes them them, and against all odds, it all fits perfectly. Here's to hoping this supergroup keeps collaborating.
—
Max Himelhoch
on May 4, 2020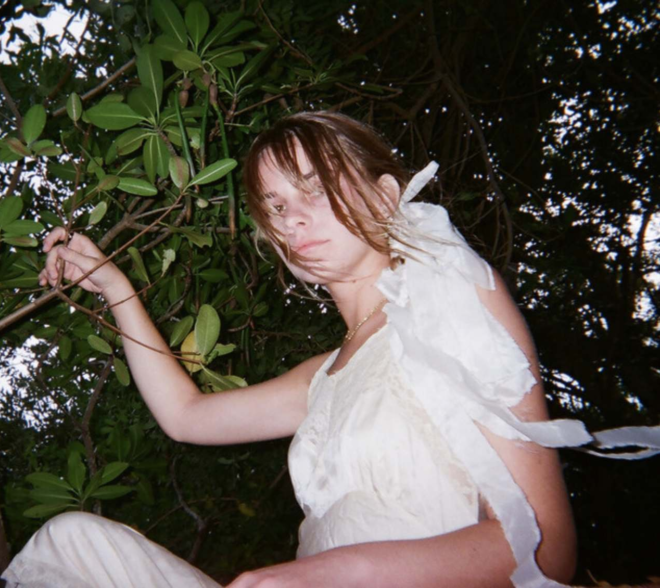 Laney Tripp - La La
---
Our final Quadio song of the week is "La La" by Florida-based, up-and-coming indie darling Laney Tripp. With drowsy, meditative sounds and smooth, balmy vocals, Tripp takes you on a walk along a breezy seashore. As the track progresses, you look around and realize that, even though this uncharted beach is desolate and wild, you can't help but feel a deep sense of comfort and security. It feels like home. "La La" hits your ears in the same way: it feels effortless yet purposeful. Laney succeeds in combining the rich inner monologue that she carefully dissects within the four walls of her childhood bedroom and recording space with the overwhelming dynamics of the outside world. All of this combined with her drowned-out yet crisp, twirling production and surprising compositional choices make for an infectious tune. "La La" is a chilled-out bop, and we're so thankful to Quadio, the new college student-driven streaming service, for introducing us to such a promising artist that will likely be on our radar for years to come.
—
Andrea de Varona
on May 1, 2020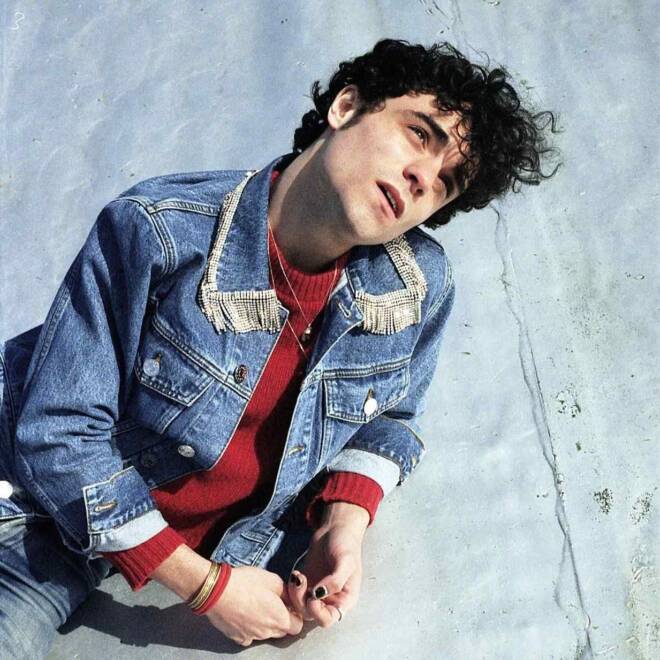 Del Water Gap - Ode to a Conversation Stuck in Your Throat
---
Del Water Gap's brand new single is due to have you make that call you can't stop thinking about making. After all, what better time to make uncomfortable calls than when you know you and the person you're calling won't have to be in the same room the next day? Singing of a relationship that came like a hurricane and left leaving nothing but wreckage on its way out, Brooklyn-based songwriter Holden Jaffe's description of human contact will leave you yearning for everything other people have ever made you feel. "Ode to a Conversation Stuck in Your Throat" is exactly what the title say it is: an ode to words left unsaid and people you can't let go of. Even though the beat is great for a bedroom dance party, a song this poignant should be not be streamed lightly during these trying times of social distancing.
—
Giulia Santana
on May 1, 2020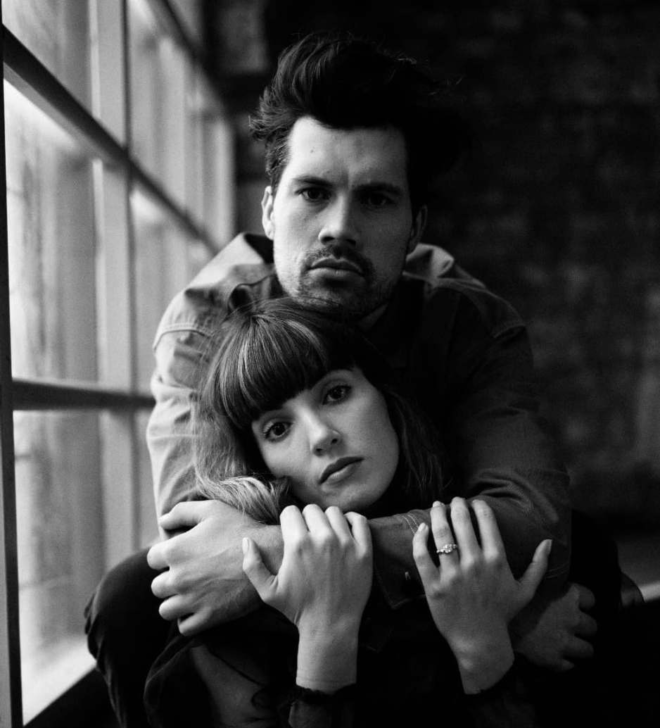 Oh Wonder - Keep On Dancing
---
Oh Wonder has just released the second track from their quarantine music project, The Home Tapes. This project takes Josephine and Anthony back to their roots of recording, producing and mixing everything from their home studio. "Keep On Dancing" is an ode to finding joy in the moments alone. Lockdown is the last place anyone wants to spend a birthday, graduation or any sort of celebration for that matter, but we can't bypass those moments all together. A party of one is nevertheless still a party, and this tune builds to a chorus that leaves you no choice but to dance around your room alone. There is a simplicity in the pop melody that rests over flickering keys and hollow drums, which seems to insist that small moments still be treasured, even if they're not the grand production you once imagined they would be. The duo is continuing to put out a song off the project every two weeks and is currently building a soundtrack to ease our minds during this isolating time.
—
Beck
on May 1, 2020