Buzzing Daily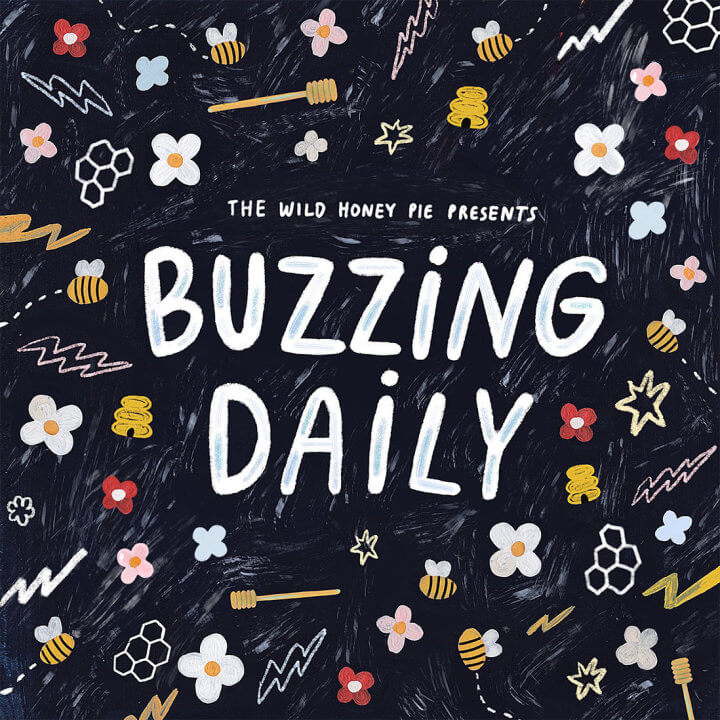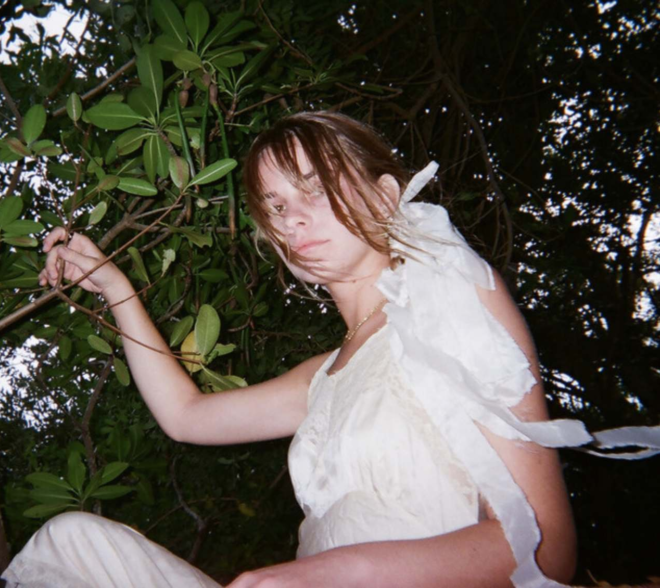 Laney Tripp - La La
---
Our final Quadio song of the week is "La La" by Florida-based, up-and-coming indie darling Laney Tripp. With drowsy, meditative sounds and smooth, balmy vocals, Tripp takes you on a walk along a breezy seashore. As the track progresses, you look around and realize that, even though this uncharted beach is desolate and wild, you can't help but feel a deep sense of comfort and security. It feels like home. "La La" hits your ears in the same way: it feels effortless yet purposeful. Laney succeeds in combining the rich inner monologue that she carefully dissects within the four walls of her childhood bedroom and recording space with the overwhelming dynamics of the outside world. All of this combined with her drowned-out yet crisp, twirling production and surprising compositional choices make for an infectious tune. "La La" is a chilled-out bop, and we're so thankful to Quadio, the new college student-driven streaming service, for introducing us to such a promising artist that will likely be on our radar for years to come.
—
Andrea de Varona
on May 1, 2020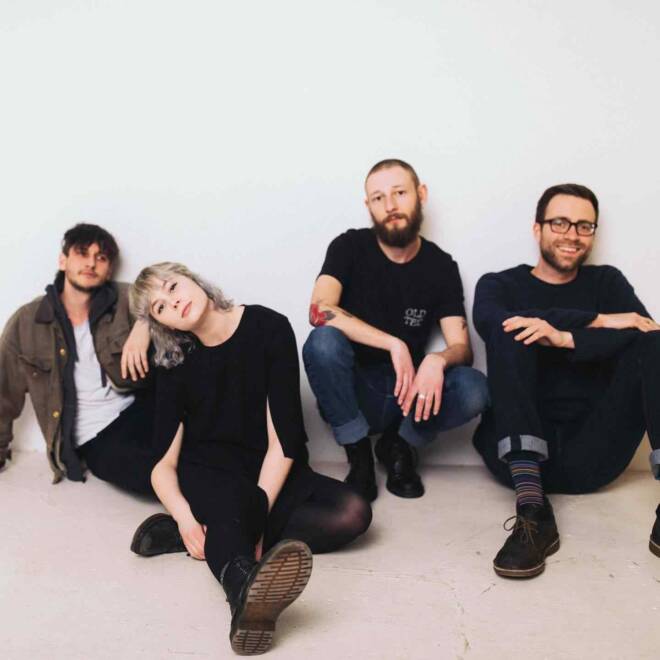 Dad Bod - Spirits
---
Our third Quadio pick of the week is Dad Bod. The group got their start just last year at the University of Minnesota and has quickly become one of the most promising indie rock bands out of the Twin Cities. Fronted by singer-songwriter and guitarist Callie Marino, the band also includes Alex Gray on drums, Noah Topliff and Wilson Zellar on guitar and Michael McGough on bass. Written from the perspective of a "ghost looking for a flesh experience," their latest single "Spirits" is one that will bring you to your knees. As good things often do, it all starts with a snare and kick-drum, before the first electric guitar is counted in, dreamy and echoing, and then the second, crisp and sunny. Marino's voice soon sails sweetly over the taut instrumental track that has been laid out. Marino's songwriting is stellar, and in "Spirits" she plays to the deep-seated loneliness we feel when we find ourselves emotionally isolated while longing for intimacy. With notes of Lucy Dacus, Soccer Mommy and Great Grandpa, and recurring riffs reminiscent of Mazzy Star, it would be unfair to compare Dad Bod to just one of these artists. Dad Bod is a band with their own sound and one to watch. We are stoked to be partnering with Quadio to bring you a taste of their music. Keep an eye out for Dad Bod's forthcoming first EP set for release this summer, and until then, catch them doing livestream shows on the 'gram.
—
Maya Bouvier-Lyons
on April 30, 2020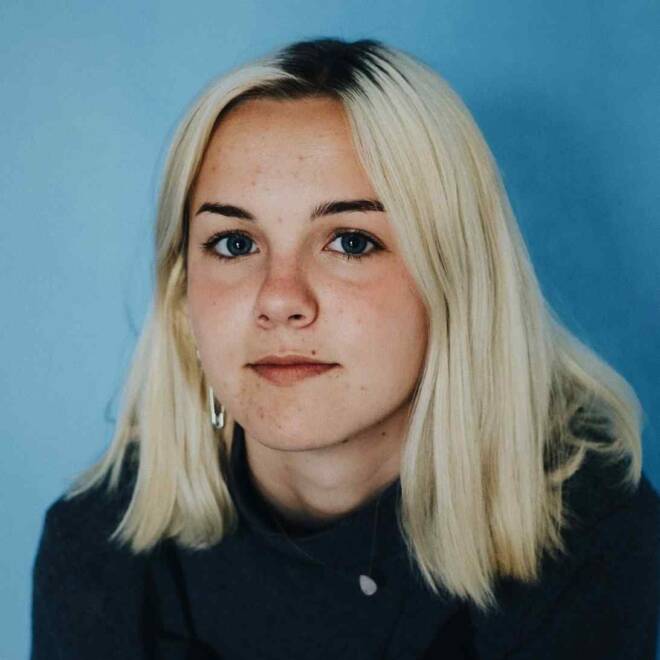 Ellie Williams - Partly
---
Quadio is a new streaming service revolutionizing how we find up-and-coming new artists in the college sphere and we are pleased to be partnering with them during the next week to introduce you to the newest in indie. This week we've been streaming "Partly" by Ellie Williams. Anyone who's bumped into an ex at a party unexpectedly will feel seen and understood listening to this track. Lyrics, "I'm partly overwhelmed and partly confused / Forget to inhale at the sight of you / I don't understand why I react this way / I'm wishing this were just another party, partly" ring out over the dull and all-too-familiar roar of a get-together as Williams explores the flood of emotions of an unexpected encounter with an ex-lover. In her own words, "Being both shocked and slightly pleased to see them, it follows the internal conversation you have when coping with the fact that someone you once loved deeply has now seemingly become a stranger." We are more than partly in love with this single from Williams, and hers is one of hundreds of hits from emerging college artists found on Quadio.
—
Jazzmyne Pearson
on April 30, 2020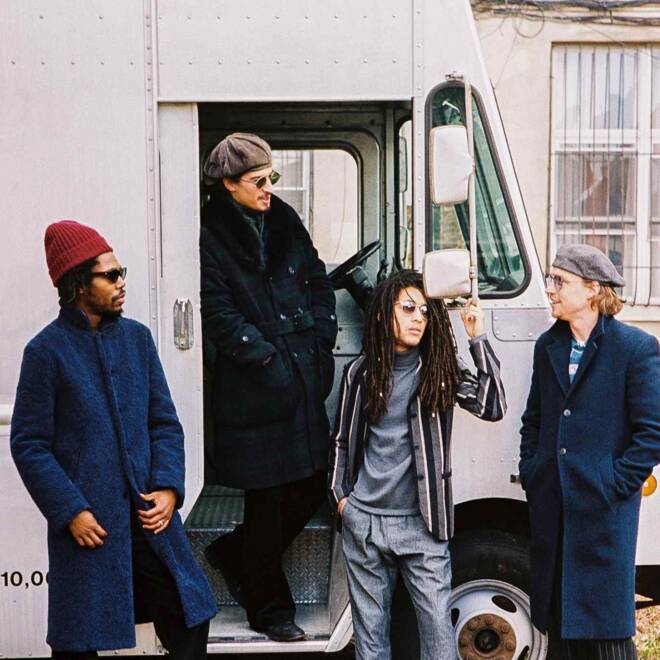 Onyx Collective - Blue Moon feat. Ian Isiah
---
Occasionally, when a piece of music pervades or impacts the culture it arose from so profoundly that it gains universal acclaim, it is afforded the descriptor of "timeless"—as clear a sign as any that the piece will be covered by new musicians well into the future. Onyx Collective, the New York-based experimental jazz group that have taken on a somewhat mythical quality in the city for their high-energy and technically impressive live shows, have taken it upon themselves to reimagine a bevy of classics that emerged from the mind of Richard Rodgers—one half of the iconic duos of Rodgers & Hammerstein and Rodgers & Hart on their new album Manhattan Special. The single and album closer "Blue Moon" features frequent Blood Orange collaborator and R&B powerhouse Ian Isiah, whose strong soprano is perfectly suited to tackle the melody that forms the emotional center of the track. The instrumental backing is unusually subdued when compared to Onyx Collective's other work, but that in-and-of-itself is the mark of talented artists. Great covers don't necessarily have to be flashy or purposefully different; sometimes, it's just about paying homage and lending your talents in order to keep the song alive in the collective conscious. The sheer technical ability possessed by both the band and singer result in a delightfully refined rendition of a ballad that has stood the test of time for 85 years—and with the Onyx Collective's help, it will surely continue to do so.
—
Alec Bollard
on April 30, 2020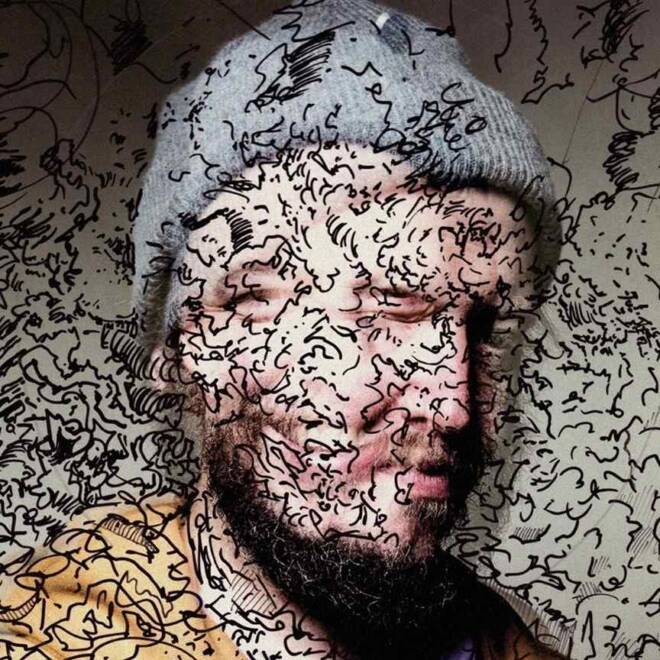 Bon Iver - ​PDLIF
---
PDLIF- "Please Don't Live in Fear" feels like a convoluted request right now. Much like Bon Iver's music, there is something quietly anxious and hopeful about the time we're living in. Each day seems like a Russian roulette of outcomes and emotions. But really good music is a highlight and a reminder of our humanity. Bon Iver's "PDLIF," released on April 17, has that ruminating quality that makes his artistry so excellent. After the first listen, the track feels somber and unassuming, but it's still loaded with immense depth and feeling. "PDLIF" is an internal wrestling of despair and optimism. It's a scale weighing options and opinions. A verse cries "I'd be good to fall back / I think we're on the wrong track somehow," all while balancing the delicate decry of the chorus: please don't live in fear. This song is far from a looming contradiction. It's a descriptor of an uncertain time, a moment in our hearts where hope's fleeting cries win over the primordial temptation to give up. This track was specifically made in support of the medical workers on the front lines of the coronavirus pandemic. Bon Iver has vowed to donate 100% of the song's proceeds to benefit those protecting the lives of the public from this disease (through the organization Direct Relief). This is Bon Iver's first studio release since Grammy-nominated i,i (outside of Blood Bank's 10th-anniversary edition release). Listen to "PDLIF" wherever you stream your tunes.
—
Hannah Lupas
on April 29, 2020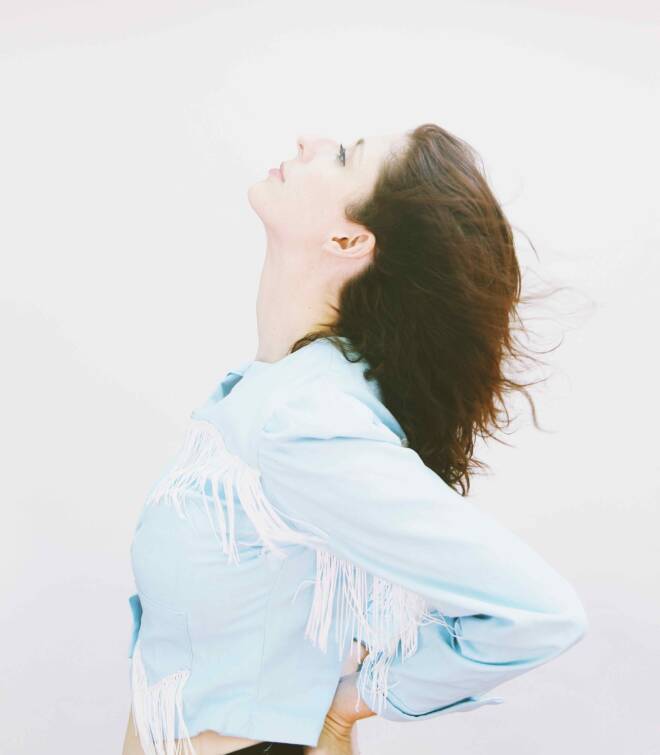 Ali Holder - Reborn
---
When an artist sounds like where you come from, it can be an immediate, visceral kind of connection, and such is the connection I've found with Ali Holder's track, "Reborn." The pillowy organ, slow rhythm guitar, and ever-so-slight drawl on this track had already transported my heart to my hometown of Austin, TX before my mind had time to recognize the nostalgia. Growing up in Austin, I always assumed that no matter where you went in the world, you'd find singer-songwriters on every street and in every restaurant, every day of the week. I thought it was a basic part of shared human experience, like fending off grackles or getting unlimited free refills of unsweet iced tea. And from the ubiquitous, strumming masses of my youth, I have come to recognize there is absolutely an "Austin sound." To me, it's a sound that I will never be able to shake as long as I live; to many, it's inextricably linked to the strong, warm breezes of July evenings; and if you want to know what it can mean to you, well—I'd start here with Ali Holder.
—
Karl Snyder
on April 29, 2020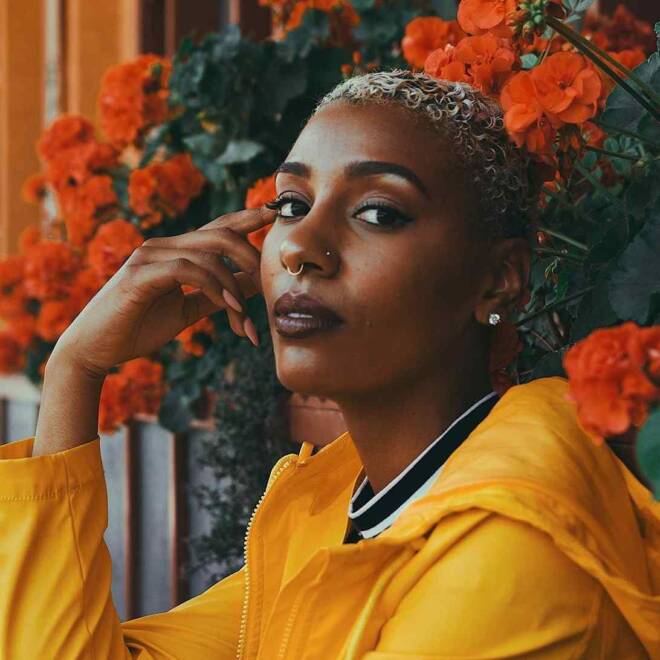 Heather Chelan - Cherry Pick
---
Calming chords swell as gentle keys bring the song to life. Adding in clock-like drums, time seems to be expanding with each new note of Heather Chelan's heartfelt vocals. Vocals which start as an intimate conversation, quickly growing into so much more. We hear them gaining confidence and strength as the narrative builds. Finding new rhythms to deliver the lyrics, Chelan shifts into a new gear. It is perfect for the moment, proving their prowess in building an impressive song. Angelic background vocals flourish with each note, creating a moving chorus. The energy throughout the song feels like the clouds parting—Chelan coming to terms, finding clarity with the song's story, while the arrangement finds new ways to shine with every turn. A perfect moment sees a soaring Chelan slide effortlessly from a dreamy bridge to the most powerful chorus yet. An irresistible performance, and Heather Chelan's first release since 2018. There are only good things to come.
—
Max Himelhoch
on April 29, 2020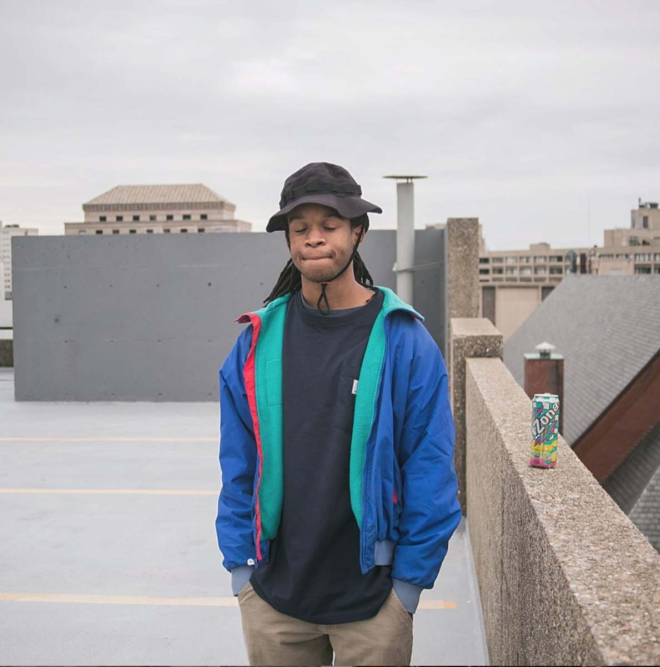 Cisco Swank - Home
---
We just announced a partnership with Quadio, a social music streaming platform for college students, and are excited to be taking over their Artists of the Week section this week and next. First up we have Berklee student Francisco Haye (aka Cisco Swank), who pays homage to several of his jazz, soul, and R&B ancestors on his new track, "Home." With chord progressions and vocal runs that evoke a young Stevie Wonder, bare and buttery production in the style of Frank Ocean, and the full live jazz band appeal of Anderson .Paak & The Free Nationals. Haye demonstrates not only that he's been doing his literal homework, but also that he is capable of synthesizing these royal influences to make something fresh and uniquely Cisco Swank. At times, the beat is so syncopated that it feels like time is going backwards—in a good way. And though the lyrics may at first seem simple and repetitive, by the end lines like, "I know you been searching for way too long" have a mantric, centering effect. So if you have been looking for a new self-produced soul artist who is just getting started but already knows what he's doing, you may have "finally found the answer" here.
—
Karl Snyder
on April 28, 2020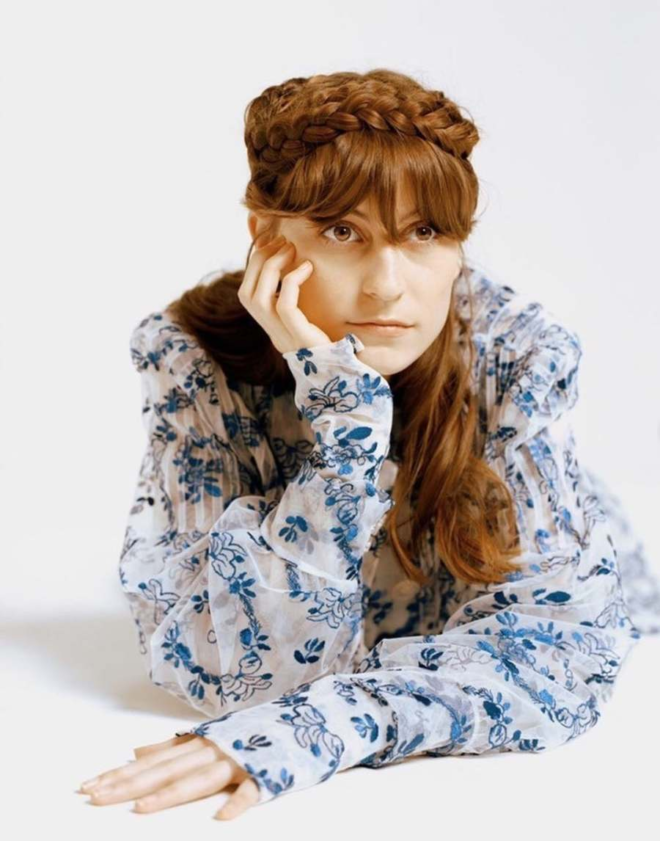 Faye Webster - In A Good Way
---
Atlanta singer-songwriter Faye Webster returns to the scene with a love song that is unapologetically sweet as honey. Lulling strings, staccato guitar and interjecting keyboard fuse together to create a track that touches an array of genres ranging from folk to pop all the way to R&B. I've always appreciated Webster's way of expressing the most nuanced emotions with such few words—"In A Good Way" is no exception. The track explores the feeling of finding a love that is overwhelming in the most beautiful way, so beautiful in fact, that it makes you cry. The song opens with the line, "I didn't know I was capable of being happy right now, but you showed me how," and accurately depicts, how even in the midst of the unknown, love has the ability to poke through the cracks. All too often we look at crying as a negative expression of emotion and "In A Good Way" helps to remind us that it's okay to cry and that sometimes, it's even a good thing.
—
Beck
on April 28, 2020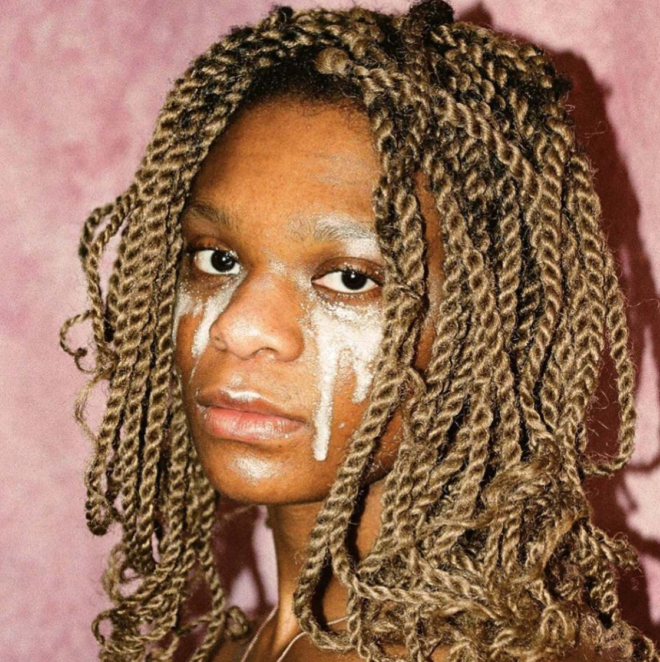 ​Serena Isioma - Cookout
---
Serena Isioma's new EP Sensitive showcases the artist in all their genre-defying glory. It's an extremely well-rounded release, led by the brilliant "Cookout." A sunny song, the bass and drums kick it off, bringing the energy of a surfy garage band. Isioma's smooth vocals recontextualize the entire track. While the melody in the verses stays simple, the flow feels completely fresh. Sprinkled with background vocals bouncing about underneath to add even more texture. The chorus is so catchy, instantly memorable and begging to be sung along to. Isioma comes out firing in the second verse, amping up the intensity, finding new ways to shine on the now-familiar groove. The songwriting, in the context of this production, brings heavy themes to life in a bright and surprisingly fun fashion. A balance made effortless by Isioma. The entire EP is a smash, but "Cookout" feels completely unique, something only Isioma could pull off. And they certainly have.
—
Max Himelhoch
on April 28, 2020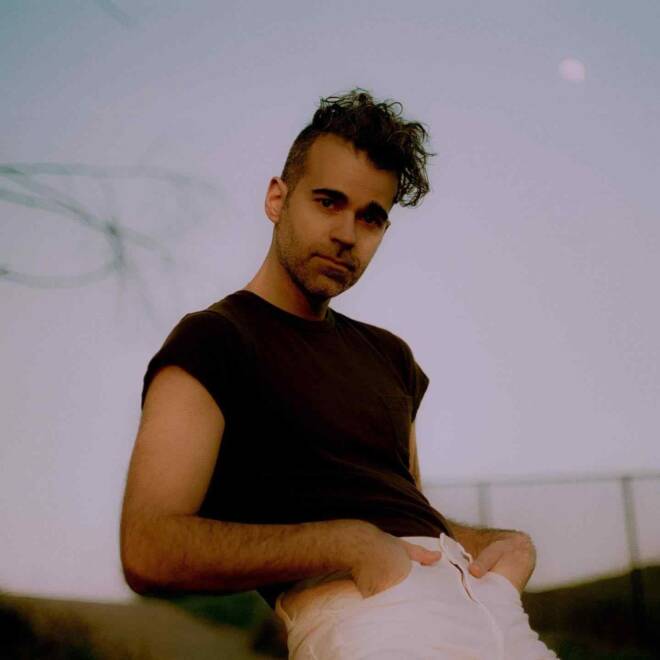 Geographer - When Will I Belong
---
Before even listening to "When Will I Belong," the newest release under Mike Deni's moniker of Geographer, it's worth noting that this track was never supposed to be a single. The plan was to make it a bonus track to the forthcoming album—the song was initially created for placement on NBC's New Amsterdam, and Deni presumably thought the episode would come and go without many noticing his work. Thankfully, the artist couldn't have been more wrong. The praise for the track was so effusive that Deni decided that the once-bonus track would serve as the first single despite its lengthy runtime, and we are all better for it. On a casual first listen, you would be forgiven for thinking the start of the nearly-seven-minute "When Will I Belong" was from a hymnal; Deni's plaintive ruminations in his beautiful, almost ethereal soprano take on an air of reverence in the track's opening minutes, as he backs his singing with only a plucky synth loop and occasional brief interjections of strings. As the track crescendos and instrumentation build, the urgency in Deni's questioning refrain from which the song gets its title becomes palpable, but there's no answer to be found at its conclusion. Instead, "When Will I Belong" does a remarkable job creating a soundtrack to the ennui that can sometimes overcome us at our darker moments—a sentimental testament to human's capability to face the uncertainty of the unknown and press on regardless.
—
Alec Bollard
on April 28, 2020