Buzzing Daily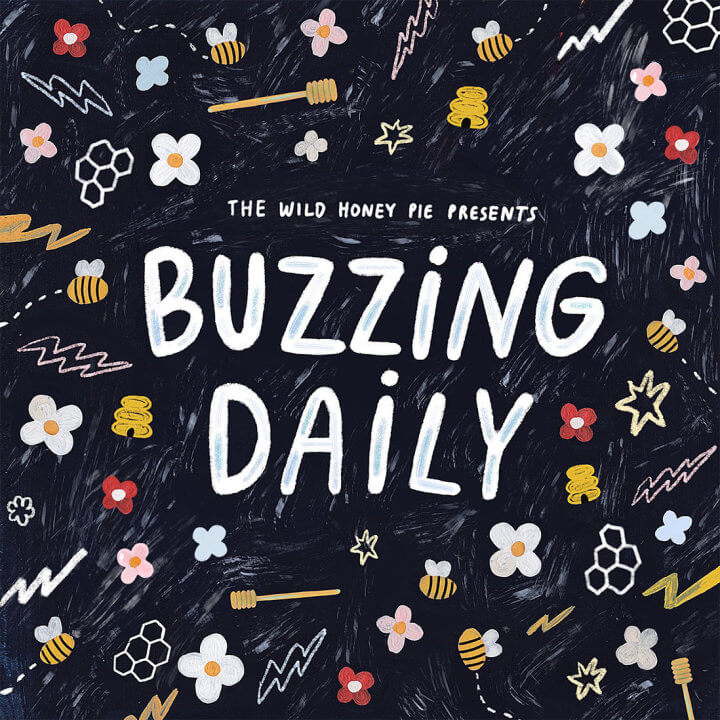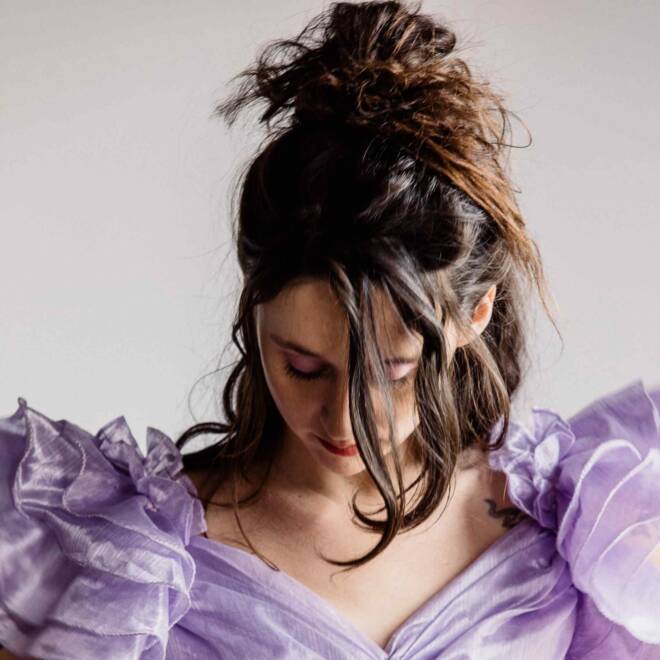 Waxahatchee - Lilacs
---
In a breath as fresh as spring, Waxahatchee shares "Lilacs," a windows-down dealing in a tangle of intrusive thoughts and a glass half empty, half full look at self-sufficiency and love. The track begins with a jangly, quiet groove, blooming into a chorus that contends that the process of coming to love yourself doesn't have to be lonely, "if I'm a broken record / write it in the dust, babe / I'll fill myself back up like I used to do" and sweeping into the admission of being better with another with anthemic resolve, "I won't end up anywhere good without you / I need your love, too." "Lilacs" is the second single released in anticipation of Saint Cloud Katie Crutchfield's fifth record as Waxahatchee, out March 27 via Merge Records.
—
Emma Bowers
on March 5, 2020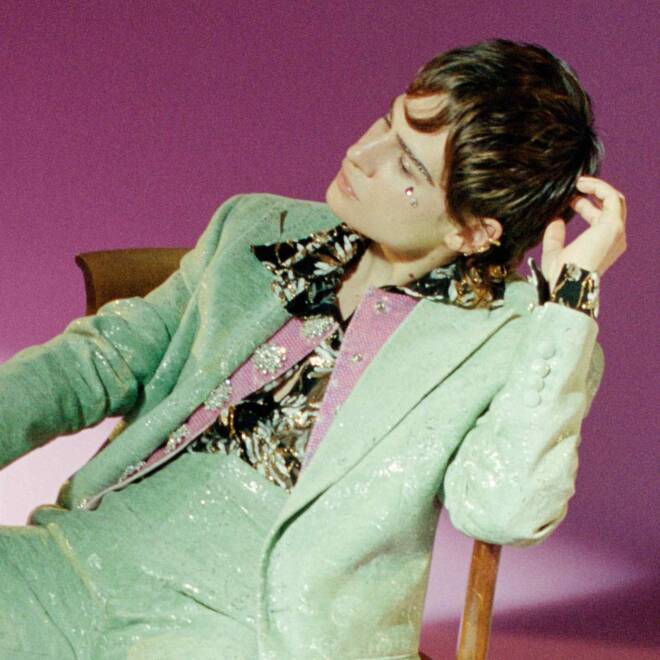 Christine and the Queens - People, I've been sad
---
If the mission of Christine and the Queens is to prove that the complexity and depths of human emotion are limitless, then "People, I've been sad" is her masterclass. Héloïse Letissier dramatically increased her American fanbase last year with her second full-length album—the sexy, theatrical, genderbending Chris. Her newest track, which came out at the beginning of February, is more than an excellent portrait of the pain and rewards that come with real love (though it is decidedly that)—it's also more evidence of her uniquely intricate understanding of the magical power of tension in music. Letissier's bilingual lyrics provide the track's emotional anchor, and with the satisfying way the synths and bass gradually build and release throughout, you can almost hear Phil Collins and Robyn smiling in admiration of their legacy. But the real accomplishment is that somehow, out of the rolling mountains of bass, the crackling snares, and Letissier's signature sultry, hyper-focused vocal stylings, she creates an emotional energy that transcends any human language or worldly musical instrument. That's why, by the end of the track, the word "sad" has never felt so understated. The emotions that matter—the ones that make us feel the most alive, most connected to other people—are too complex for a three-letter word. I guess that's why we need artists like Christine and the Queens.
—
Karl Snyder
on February 18, 2020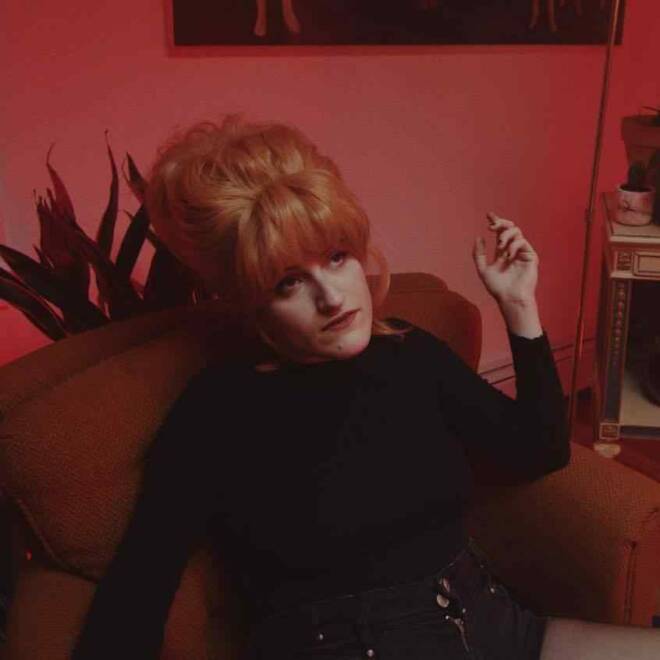 ​NOVA ONE - violet dreams
---
NOVA ONE, the brainchild of Providence singer-songwriter Roz Raskin, is back with their new single "violet dreams." The track is the first offering since 2018's secret princess EP and the first taste of their upcoming, debut record entitled lovable. While the previous release focused on heartfelt, romantic declarations and desires, this new endeavor dives into analyzing femininity, gender presentation, and the process of figuring out your identity. Raskin describes the traditional aspects of what it means to be considered female and how that isn't always aligning with a true vision of themselves. As they declare "Let me put on my make-up / Make me a drink / Make me perfection / Forget all my needs," you can hear the melancholy in their sweet, wistful vocals and the notion that what you actually want can be oppressed by others' expectations and standards—that it's better to sweep certain things aside in favor of putting on a front for others. The tender, swinging arrangement is the hazy backdrop that guides us deeper into the narrators' mindset. Raskin's offer of a sonic shoulder to lean on is not something to overlook. lovable drops April 24 via Community Records.
—
Meredith Vance
on February 18, 2020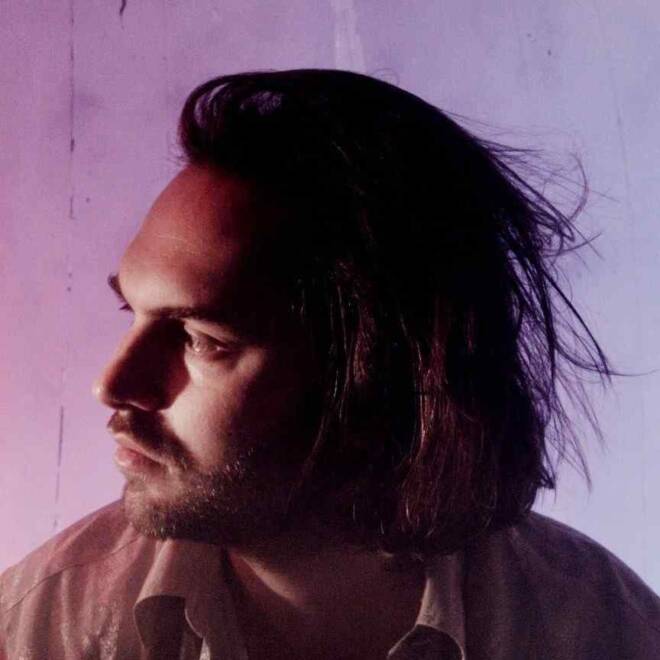 LA Priest - What Moves
---
Club-friendly beats and 80s inspired sheen aren't usually associated with deep internal reflection. Sam Dust is here to challenge this notion with his first single in five years, "What Moves." Dust, better known to fans as LA Priest, is opening up and getting candid about his deepest relationship concerns, directing his deepest fears toward us by asking, "What moves you to act the way you are / What moves you to fall into their arms?" He does this right before expressing the internal struggle of moving forward into the unknown by proclaiming, "But I know where I came from / but I don't know where I'm gonna go." Despite forcing himself to step back and hold himself accountable, Dust's voice remains neutral throughout the song, perhaps making it easier to distract us from the tough themes of hard-to-swallow self-reflection. "What Moves" willingly moves us to dance into the unknown, while remembering to remain quizzical and true to ourselves. GENE will be released on April 24 via Domino Recording Company.
—
Taylor Hodgkins
on February 18, 2020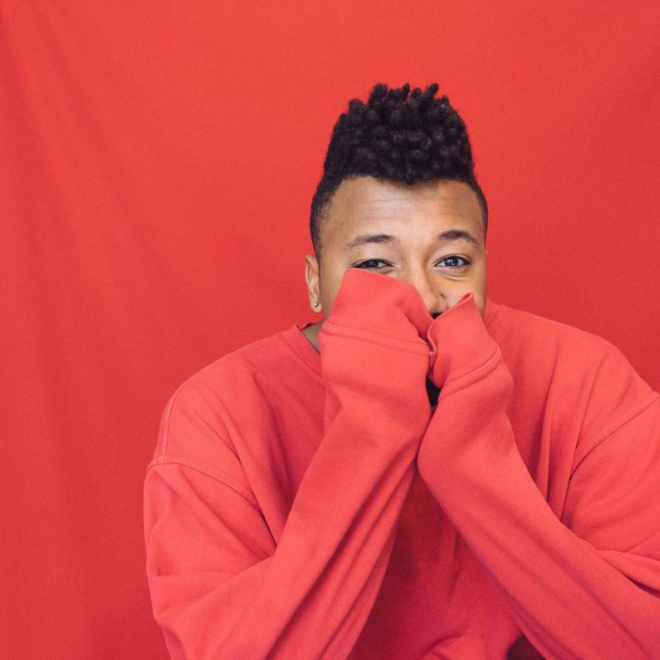 Myles Cameron - LED
---
A late-night with Myles Cameron's "LED" playing through your car speaker is a quintessential snapshot of the slow feeling of suburbia–longing. The 22-year old artist who hails from New York explores ambient and smooth sounds in his latest release that follows his previous gorgeous debut EP, Lonely Suburban Blackboy. Frankie Scoca's production in "LED" is moody and cool mixed with Cameron's effortless vocals, what results is calm and instant replayability. His melodies are sweet and catchy with introspective and honied lyrics that conjure up thoughts about fleeting nights and the people you can encounter in them. "LED" beautifully sets the precedent for what we can anticipate for Myles Cameron's next project Black Sleep, out later this year.
—
Julie Gentile
on February 17, 2020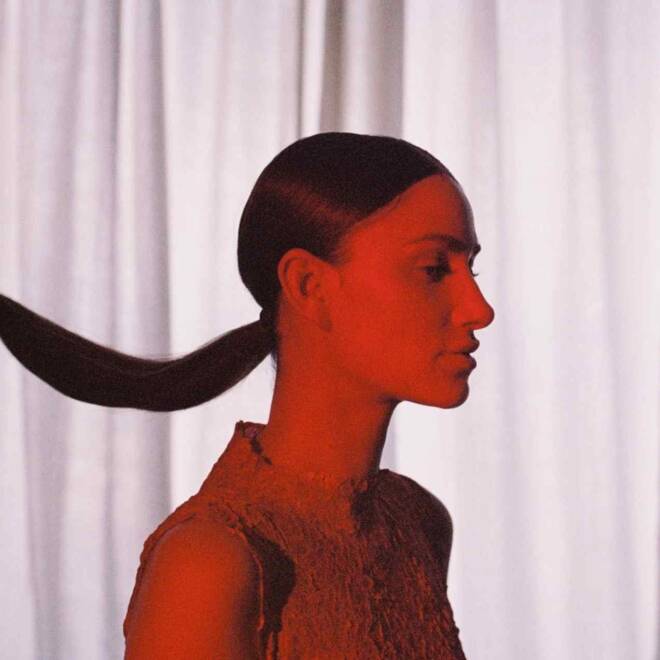 ​Niia - If You Won't Marry Me Right Now
---
Niia's "If You Won't Marry Me Right Now" masterfully blends a number of different auditory aesthetics that culminate in a passionately delivered track that rolls over you in waves. Soft keys and gentle vocals greet you at the outset, but the song quickly finds its way to a bigger collection of sounds. Strings contrast with bass to foreshadow the crescendo that awaits you. Niia's lyrical delivery increases in tempo, teasing you as the moment feels ripe for a shift, but you wait. "If You Won't Marry Me Right Now" ebbs for a moment until two vocal tracks build together and converse with increasing passion lamenting that they "wasted so much time / six years of my life" an amid this peak Niia's grand vocals escort the song to an end, ready to be played again by someone looking for something refreshingly different to vibe to this Valentine's. Be sure to check out her sophomore album II: La Bella Vita, which dropped today, February 14.
—
Ben Burke
on February 14, 2020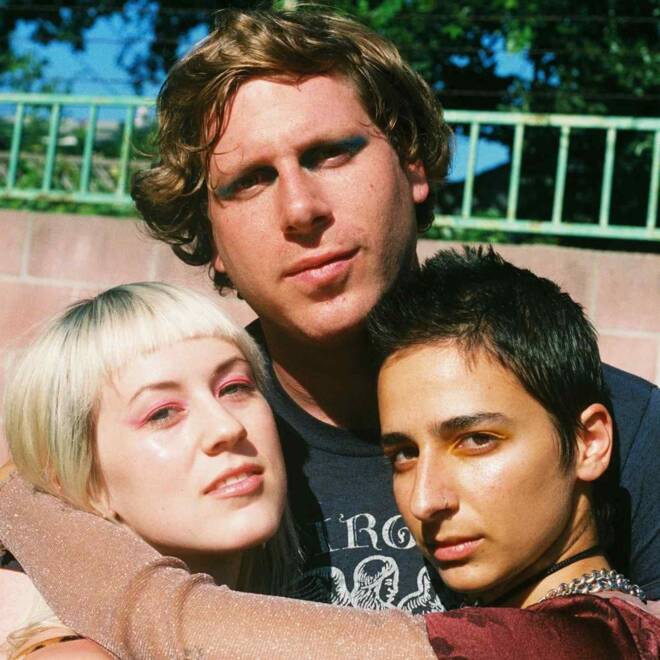 Sour Widows - Open Wide
---
Bedroom folk-rock trio Sour Widows continue their streak of creating sleepy, harmonically driven singles in their latest track "Open Wide." The song opens with a warm, guitar intro that leads us into a sonic place of depth and intimacy. Maia Sinako's mellow vocals make a cozy entrance, acting as a guide throughout the single's growing dimension and dynamics. Susanna Thomson's complementary vocals join the journey as the track dives into themes of freedom, expression, and darkness, taking us through many climatic and meditative twists and turns. The last lyric we hear is, "Cause the dark doesn't stop until I open wide," right before we are sent into a big interlude, showcasing the band's dual-guitar dynamic. As the song ends, Maia and Susanna's voices melt together, singing, "My body wants to let every fucking word fly," before the thematic guitar riff from the beginning of the track makes one final appearance, bringing "Open Wide" to a fading resolve.
—
Alessandra Rincon
on February 14, 2020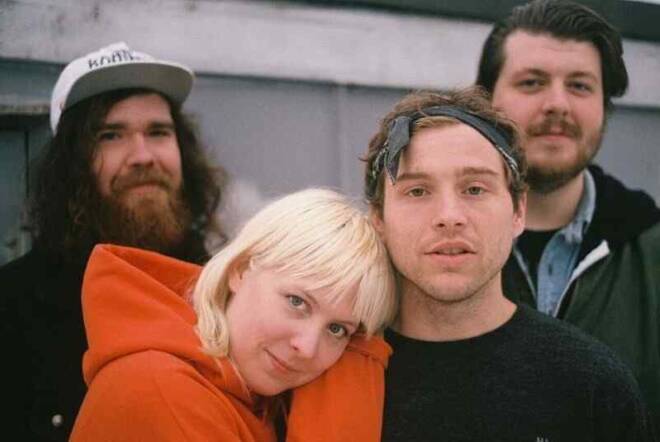 Clever Girls - Spark
---
Have you ever heard a story from a friend so many times that you wish you were there? To be a part of their memory even though it's an impossibility? On Clever Girls' new single, "Spark" we find songwriter and guitarist, Diane Jean, exploring this idea. "I buried your tooth hoping baby / I could grow another version of you, maybe" they sing, casting this sentiment amidst a verse of melodic and thoughtful guitars, painting the desire to absolve someone of any past trauma and start new. The band does an incredible job of pulling you in with sonic tenderness on this song. They welcome you into their narrative and then shock you with their true spark. In this case, it's the burst of bold, driving guitars that hit in the chorus with the reminder that "You're not the spark," of the past but you're now new fuel to their fire.
—
Deanna DiLandro
on February 14, 2020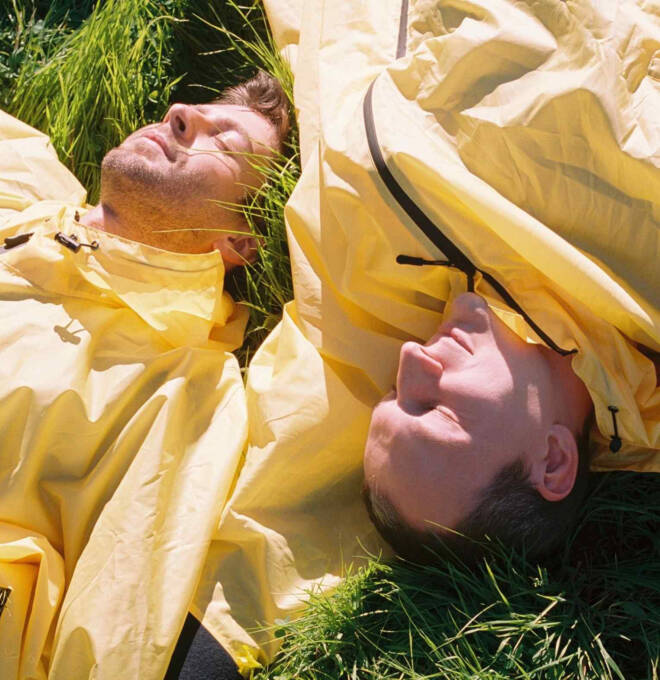 Runnner - Heliotrope
---
Lose yourself in the upbeat emotional ballad that is "Heliotrope," the new single from LA-based indie rockers Runnner. With a full, gorgeous arrangement that feels all-encompassing, the track is atmospheric and evocative as it explores the highs and lows of love through one pressing question: "Is this the conversation you want to have?" A catchy acoustic guitar strum feels hopeful and raw over a thrashing drum beat that sways like a pendulum, giving the song an easygoing sort of flow despite the constant build-up of momentum and intensity in the instrumentation. Best of all are the strings, which swell with complexity and elevate the arrangement by adding a layer of tenderness and starry-eyed whimsy, tying everything together in one big, beautiful bow. Nostalgic and endearing, "Heliotrope" feels like a grand romantic gesture you'll want to experience again and again.
—
Britnee Meiser
on February 13, 2020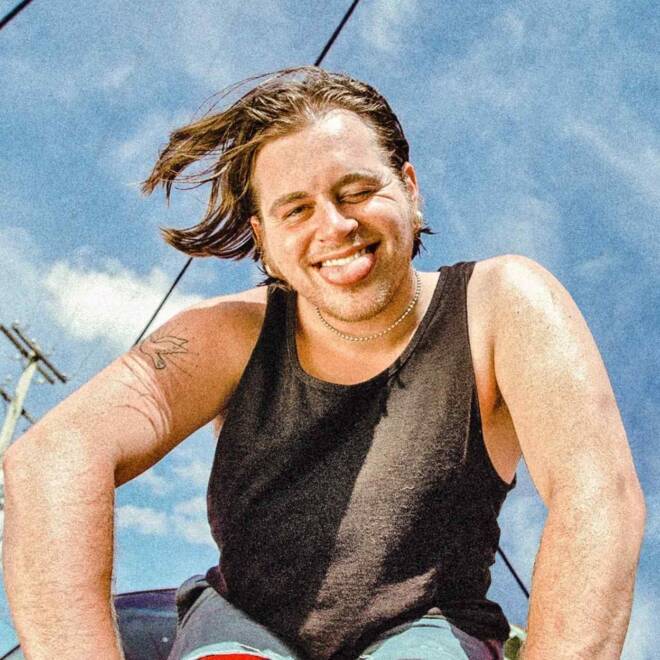 ​Kevin Krauter - Opportunity
---
Kevin Krauter ruminates on the past against an ethereal dream-pop soundscape on his latest single, "Opportunity." Written at a time when Krauter first attempted to make music his full-time job, a point of transition marked by what he describes as "making mistakes and finding opportunity wasted regardless of my effort," the deeply reflective track is self-critical, yet forgiving. The song see-saws from bleak to buoyant as Krauter reflects on his past with a combination of regret and empathy, while setting a cautiously hopeful course for the future with the final refrain, "shaking it off." The sonic feel of the track certainly evokes vibes of Beach House at their finest and sets a misty twilight mood with a hybrid of warm tones, calming synths, and an illuminating backbeat. "Opportunity" is the second single from Krauter's new album, Full Hand, which is out on February 28 via Bayonet Records.  He'll be touring in support of the record beginning in March.
—
Tom Gallo
on February 13, 2020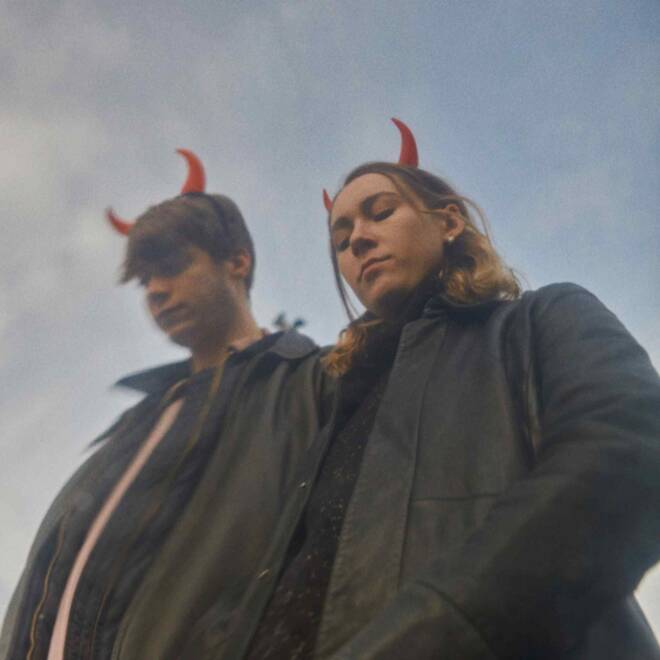 Sorry - More
---
As music has pushed itself to a place where genre labels are more of a suggestion than a guarantee, bands like Sorry have found success through their chameleon-esque ability to not just adopt a different style from track to track but to make that style uniquely theirs in the process. "More," the third single released by Sorry in the lead-up to their debut album, sees the indie rockers trying their hand at grunge. Singer Asha Lorenz attacks this track with a gruff, discontent growl in her voice—a fitting approach to adopt given the tone of the lyrics. The rebellious opening line finds Lorenz declaring "I want more, and more, and more, and more," and it sounds convincingly demanding over the genre-standard distorted guitars and punchy drums. The track breaks away from the intensity a bit during the chorus, opening up into a real earworm of a vocal melody that drives home the purposefully repetitive nature of the song—taken as a whole, it's chant-like and alarmingly effective at planting the lyrics into the listener's subconscious. Sorry's debut album, 925, is out March 27; if the singles are reflective of the whole record, listeners can expect a masterclass in genre-agnosticism.
—
Alec Bollard
on February 13, 2020