Buzzing Daily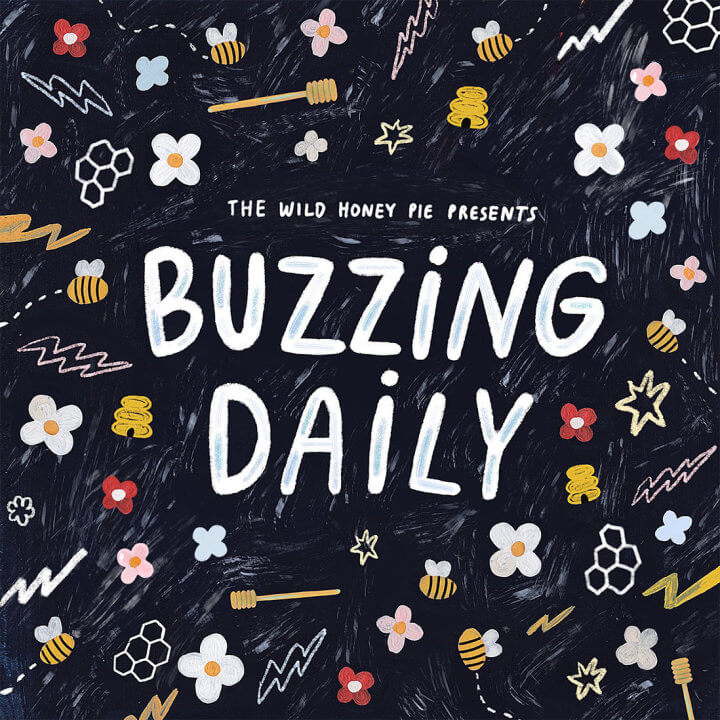 Black Match - Nowhere
---
California based indie-folk duo Black Match's newest track, "Nowhere," is like the eye of a brilliantly violent storm, placid, smooth yet vulnerable . The core of the song sits in the small, calm diameter of an otherwise chaotic, enraged spiral. Black Match, which consists of childhood friends and musical partners, Hannah and Ian, possesses an intense musical strength that extends beyond their masterfully penned lyrics, folk-blues inspired guitar, and otherworldly harmonies. The duo taps into the essence of what makes music so undeniably human. With lyrics like "Are we all just in the inbetween / longing to be heard and to be seen" and "All I see is you painted next to me but you're nowhere," they are unafraid to fully expose their true identities and experiences. Black Match is deeply in touch with themselves and the vulnerability of their music. "Nowhere" is compellingly honest despite its simple instrumentation and stripped-down production style. It's the kind of track that truly encapsulates the universal power of music—to make each and everyone one of us feel a little less alone in this world. We are very excited to premiere "Nowhere," the title track off of Black Match's forthcoming EP, and we hope this song speaks to you the way it does to us.
—
Andrea de Varona
on May 13, 2019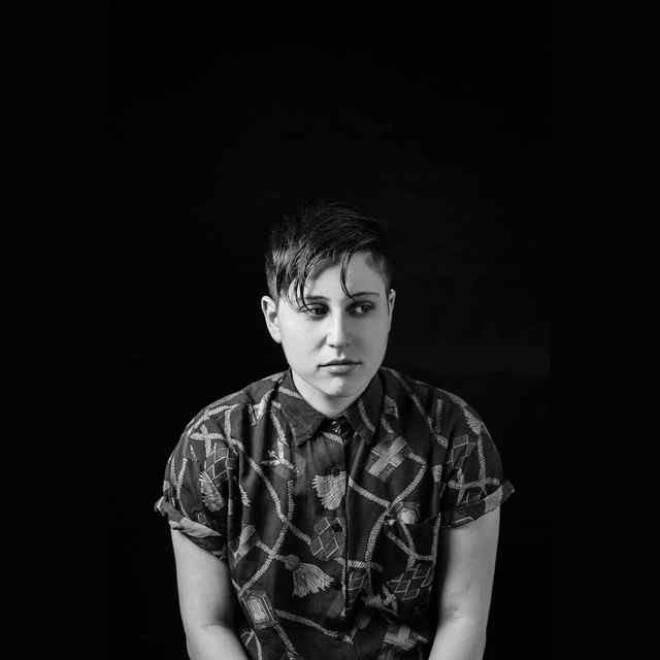 Mal Blum - I Don't Want To
---
Mal Blum uses punk tropes like distorted power chords and driving drum beats not to express anger, but as "the next chapter of my therapy session," they said in a press release for the album Pity Boy, due out July 12. "I Don't Want To," the second single from the album, is a joyful, energetic song about feelings typically at direct odds with joy and energy, as Blum sings, "When I go out / When I come home I only feel relief." Blum takes the trepidation expressed in the lyrics and cleverly plants those ideas in the music itself, too. They rush to get words out, finagling them into the correct number of beats, never quite finishing a complete thought. "Some people have / Commitment issues / Heard through the grapevine / That you moved into / A whole new life," they sing, and even the verse's guitars, played by Blum and Audrey Zee Whitesides of Speedy Ortiz, feel jumpy and excited. There's an undeniable joy in "I Don't Want To," the sigh of relief of a weight finally being lifted off one's chest. This sigh battles with the song's themes until the explosion of the chorus, a triumphantly confident sing-along ultimatum — "I don't want to / I don't want to / I don't want to / So I won't."
—
Daniel Shanker
on May 10, 2019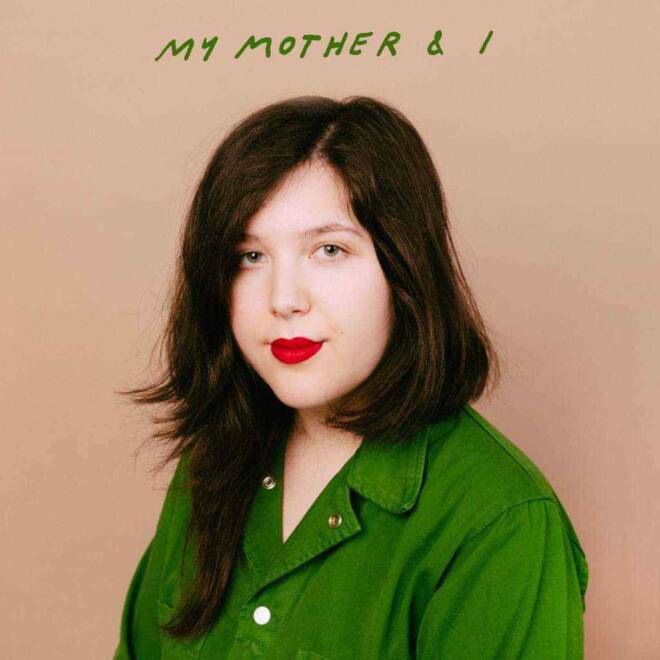 Lucy Dacus - My Mother and I
---
With the lilt of a cosmic lullaby, Lucy Dacus pieces through the nuance of mother-daughter relationships on her springtime release "My Mother and I." Over a hypnotizing acoustic guitar riff with just the right amount of twang and waves of atmospheric sparkling, Dacus' lyricism is a tender survey of the parts of mother that she sees in herself, and what it means to raise a daughter in a society that is highly critical of women's bodies. As always, Dacus sings with compelling warmth and a keen sense of honesty. The minimalist instrumentation serves to further highlight her intimate lyricism. The tune takes a timely Taurean turn in the chorus as Dacus sings of the astrological sign that she shares with her mother—"the stars have a lot to say / about babies born in the month of May / we are down to Earth / we see eye to eye / we dig our feet in / my mother and I."
—
Emma Bowers
on May 10, 2019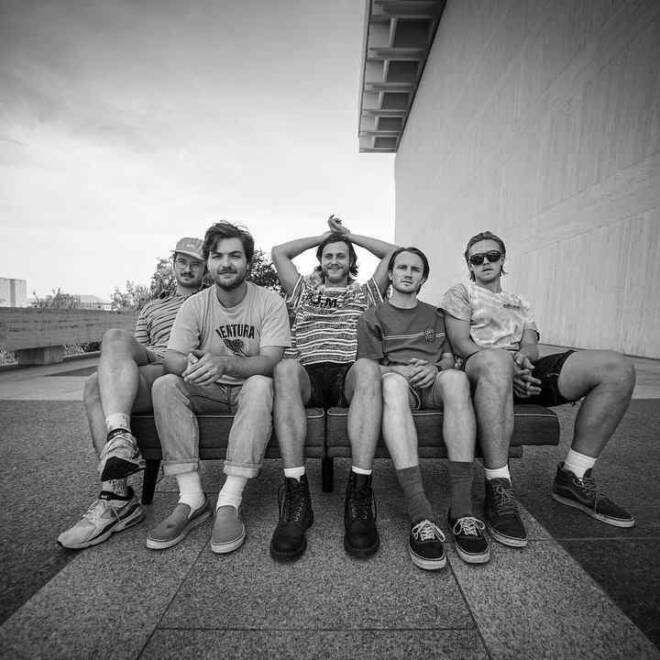 Duncan Fellows - Deathwish Fish
---
Duncan Fellows are at their best when they wander through unexpected territory—structurally with unexpected twists and turns through different movements, musically with surprising chord changes, and lyrically, in "Deathwish Fish," with the simply unknowable. The song, the opening track from the band's upcoming Eyelids Shut EP, follows the narrator at the side of a close friend succumbing to a terminal illness, but much like The Antlers' concept album Hospice, it is not a melancholic song. The psychedelic influences, interleaving guitar parts and quiet-loud-quiet-louder dynamics are reminiscent of the softer side of Cage the Elephant—by no means soft, but with a tenderness peeking through the distortion. In the sterile dungeon that is the fluorescent-lit hospital room, they "put on a Beatles tune and let the music fill the room," and the song itself plays the same role, a comforting distraction in the face of worst-comes-to-worst. "Fishes keep swimming," they sing in harmony—despite the seemingly insurmountable grief and the utter uncertainty of what lies ahead, like fish swimming ceaselessly lest they turn belly up, they have to keep moving forward.
—
Daniel Shanker
on May 10, 2019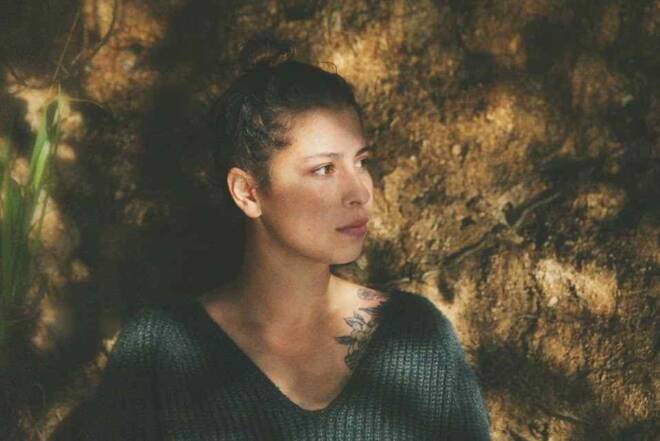 Meernaa - Better Part
---
The word "adore" is one of the English language's most affectionate and intense verbs to describe the giving of true, unconditional love to someone else. Quite literally, adoration is the deification of another human. In "Better Part," Meernaa's frontwoman Carly Bond sings over and over again "the way I adore you / the way I adore you" about her bandmate and new hubby Rob Shelton. Like all great love songs, her deeply intimate sentimentality extends to you, the listener, warming you from inside out. A sparse, Pet Shop Boys-esque minute long intro gives way to Bonds soluble vocals and the lithe track snakes along from there, whispering for snugs and love absent of doubt from her better half. The synth and drum production is deft and quietly confident, the songwriting is lovely and heart-baring. Released last month, "Better Part" is accompanied by a kaleidoscopic animated visual and will appear on the band's debut LP, Heart Hunger, out 6/14 on Native Cat Recordings.
—
Devon Sheridan
on May 9, 2019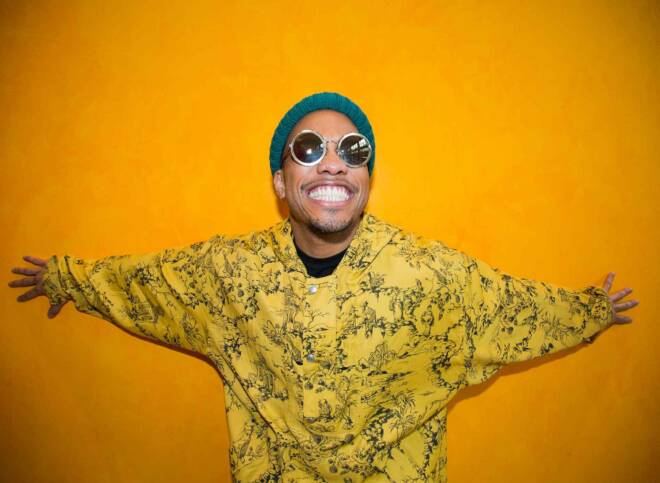 Anderson .Paak ft. André 3000 - Come Home
---
"Come Home" is the smooth, crescendoing opening track on Anderson .Paak's newest album, Ventura. The release finds .Paak making a successful return to soul after veering left, toward rap, on last year's Oxnard, a decision that disgruntled fans hoping for a follow-up to his groundbreaking 2016 record, Malibu. Ventura, released just five months after Oxnard, is that follow-up; it's a larger, livelier, and wiser ode to romance and classic soul, and "Come Home" is a powerhouse of an opener. The funk rock heart of the arrangement, which builds to gratifying release, compliments the impressive percussion and .Paak's light, jovial vocal. He sings to his love with an effortlessly likable croon: "I'm begging you please / Come home / No one even begs anymore." Later, André 3000's rap solo acts as its own distinct section of the song and showcases his virtuosic talent with words. It's the perfect bridge, balancing out .Paak's tender, sincere soul with sharp words and a pulsing flow. With a groovy beat and compelling lyrics, "Come Home" is a fun ode to old school soul music.
—
Britnee Meiser
on May 9, 2019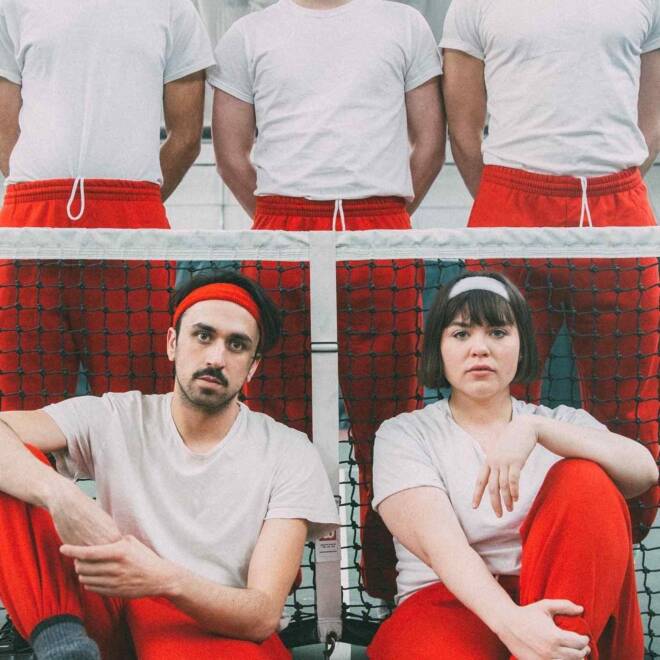 Fever Dolls - Mrs. Carver
---
"Mrs. Carver," from Burlington, Vermont's Fever Dolls, with its Americana imagery, feels like a piano ballad straight out of Springsteen On Broadway—right down to the wistful harmonica break . A disclaimer at the start of the music video warns, "Listeners can expect to feel sentimental / reflective / empathetic / verklempt," the last of which of course is a derivative of the Yiddish word meaning "overcome with emotion." The songs of Fever Dolls walk a fine line between melodrama and whimsy, in large part due to Evan Allis' prodigious songwriting talents. "Mrs. Carver" showcases both his penchant for mining the emotional depths of expository songwriting and his playful dedication to word choice, snapping pictures of precise moments with the internal slant rhymes of lines like, "Mrs. Carver of West Virginia / Second daughter of a prominent fixture / Pride of Harvard, blight of the bay." Singer Renn Malloy, able to belt the roof off of any covered bridge in Vermont, shows tactful restraint in "Mrs. Carver," delivering the band's most moving performance to date.
—
Daniel Shanker
on May 9, 2019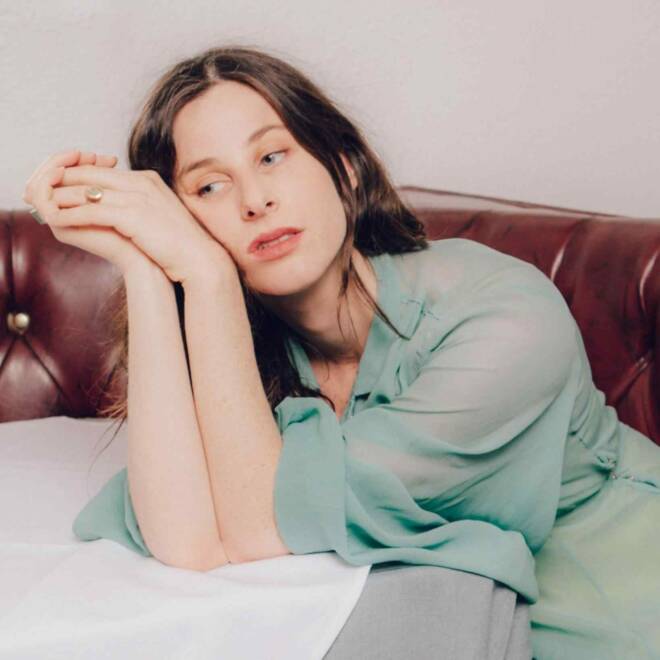 Buzzy Lee - Sundown Queen
---
Indie singer-songwriter Sasha Spielberg, better known by her moniker Buzzy Lee, combines lush bedroom-pop and 80's inspired synth tones with her enchanting, smooth vocals in her latest single "Sundown Queen." The track is the first single from her new EP Close Encounters of Their Own Kind—produced by Justin Raisen and heavily influenced by keyboardist Tommy Mandel's 1979 record  Mello Magic. "Sundown Queen" sounds like a vintage pop ballad with an isolated, dark vibe, and drips with subtle nostalgic summer imagery. The singer's high-pitched vocal delivery on the pinched words descend smoothly as she sings poignant lyrics like, "I can play the part that you wrote for me / In the 70s, we'd be in love."
—
Alessandra Rincon
on May 8, 2019
Lisel - Ciphers
---
Eliza Bagg, also known as one half of Pavo Pavo, has taken a side step to recenter and introduce herself as a solo artist. Taking the name Lisel, Bagg uses the space the solo project provides to digs deeper into her talent as a vocal artist and creates intricate sounds and rhythms using her voice as the lead instrument. Accompanied by timely pitched synths and tones, one thing is certain: experimental pop and Lisel are clearly a good fit for one another.
"Ciphers," Lisel's first single off her upcoming debut album, possesses traits that let her time with Pavo Pavo shine through. Like her work with the band, the sound is heavily comprised of airy whisps and slow builds with clever lyrics—but now, the focus on her voice is what sets her music apart. She pushes her vocal cords to the most alluring and haunting limits as those lyrics climb and the chorus swells. Bagg's vocals are eloquently layered to develop this dreamlike state of heavy chords and soft weightless words. Like a heartfelt lullaby, the song draws you in from the very start, and by the end, you're left craving more.
—
Monica Hand
on May 8, 2019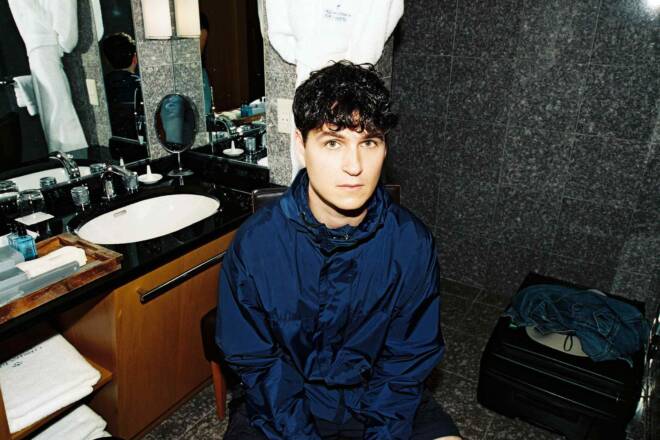 Vampire Weekend - Flower Moon
---
Vampire Weekend's fourth full-length record was forged amidst a sea of changes—in the band and in the world. Lead singer Ezra Koenig moved to LA and had a son with his partner. Producer and multi-instrumentalist Rostam Batmanglij, who had a heavy hand in the band's signature sound, left to start a solo career. Climate change and persistent political apathy were (and continue to be) a huge threat to the planet, and are therefore at the forefront of many minds, including Koenig's. "This life / And all its suffering," he sings on the track "This Life," indirectly asking the question: what's the point of it all?
On Father of the Bride, Koenig addresses existential ennui by coupling it with issues of faith, the passage of time, and physical belonging amidst a backdrop of sunny, quirky alt-pop melodies, offsetting the themes with a healthy dose of optimism. Each track is uniquely atmospheric, incorporating elements of 60s surf rock, 70s psycheledia, 80s disco pop, and more. Perhaps the most delightfully out-of-the-box is one of Steve Lacy's featured tracks, "Flower Moon," which pulls from a South American jazz-style influence. It opens with a gorgeously hypnotic, vocoded vocals over layers of acapella harmonies: "Flower moon / Curse the night / If the sun don't make things right / Then it's gonna take a year." Steve Lacy's presence is made apparent in the guitar tone and, later, in a low, crooning vocal. With Brazilian-style percussion and a variety of strange, intentionally random sounds in the bridge, the song culminates in a mood that feels busy and carefree. "Flower Moon" is an upbeat and surprising stand-out track on an album full of happily self-aware songs.
—
Britnee Meiser
on May 8, 2019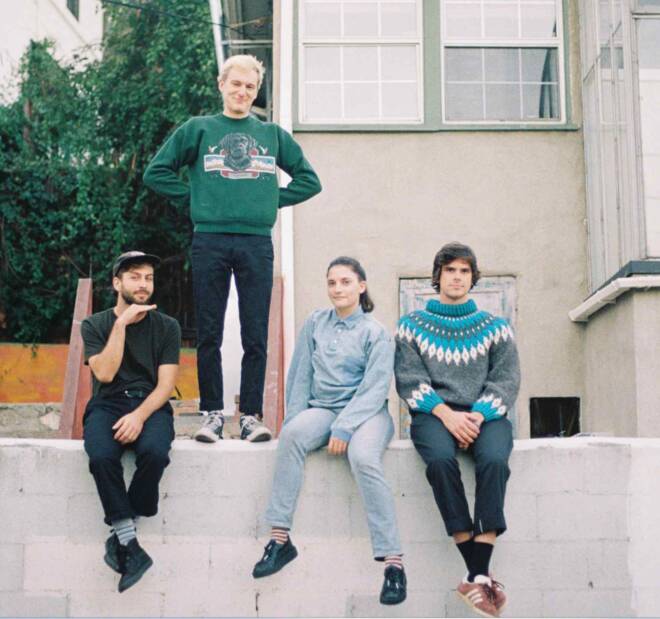 Runnner - Frame
---
Like the workings of an anxious mind, "Frame" never settles in one spot. The chorus opens with an enormous, cathartic, rafter-rattling communal yell, only to fall silent seconds later and return gentler than ever before. It's a burst of raw emotion, a count to 10 and finally a sigh. Frontman Noah Weinman sings of total paralysis in the face of anxiety and sadness—"I want to be productive / But I can't get up off the floor." Harder still is the constant struggle to appear as upbeat as everyone else, even when the bad outweighs the good, even if they're pretending too, even if the effort itself is exhausting. "If you ask me how I'm feeling I'll just lie / I see my best friends every weekend / I'm fucking reading all the time," sings Weinman. In a brilliant act of subversion, he has gone and done something beautiful with his aimlessness and his existential dread. Runnner has grown sonically since their first album, a collection of charming but spare songs equally inspired by indie-folk and lo-fi electronic production. Now, with a seven-member lineup, the band has taken the opportunity to demonstrate an enormous dynamic range with synthesizers sitting in the background and a horn section stabbing at the melody. Band members span a veritable who's who of a certain corner of Los Angeles indie-rock—Weinman plays with recent Buzzsession guests Worn-Tin, and bassist Rosie Tucker's solo shows at SXSW garnered attention from NPR's spotlight, to name just a few of the associated acts. Runnner's EP Fan On is due out June 7th, and you can catch the release show on June 11th at the Bootleg in Los Angeles. Photo Credits: Nell Sherman and Silken Weinberg
—
Daniel Shanker
on May 7, 2019