Buzzing Daily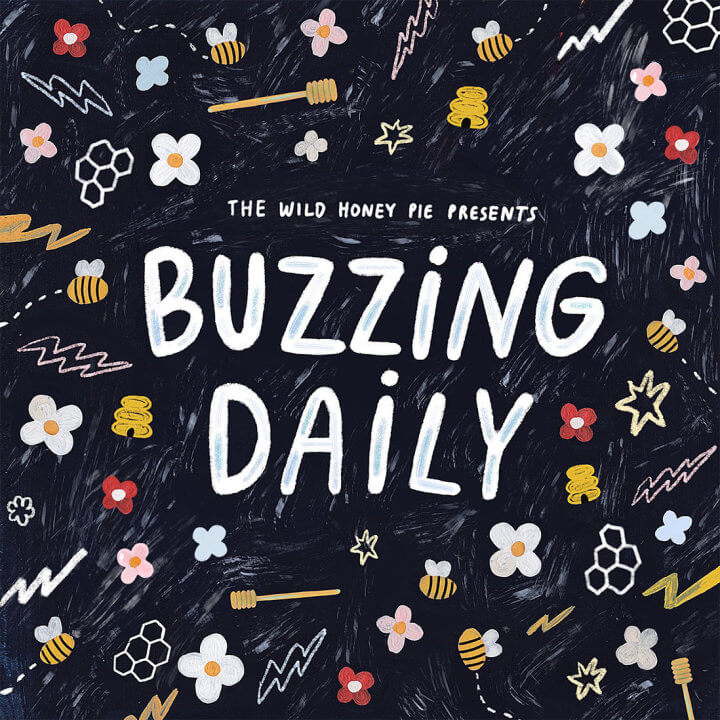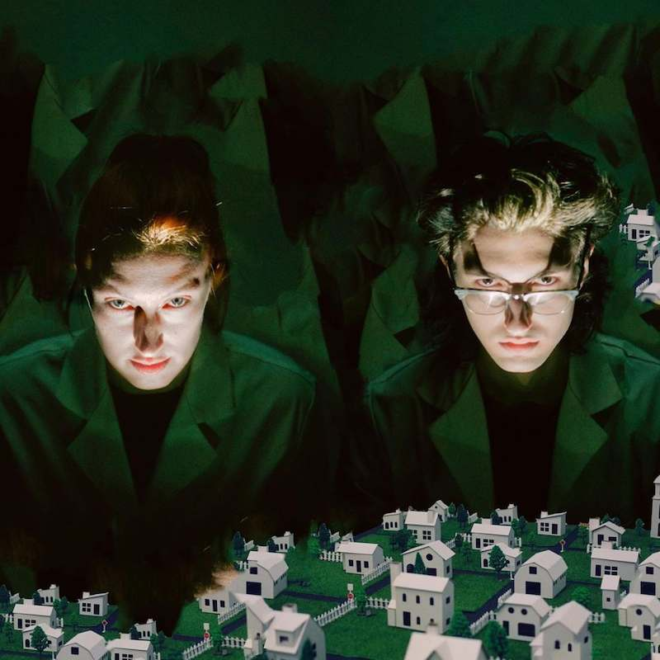 Test Subjects - Interstate of Mind
---
If you ever cried while listening to "driver's license," put on Test Subjects' "Interstate of Mind." Like Olivia Rodrigo's standout hit, "Interstate of Mind" takes place on a long drive, reminiscing about an ex from the summer of being 17. Beyond these similarities, though, the track's uniquely immersive blend of found sounds, acoustic/electronic instrumentation and cascading melodies feels as fresh and restorative as sudden rain.
Rain is important to this Test Subjects' track. The song takes place over the course of a rainy highway drive, setting the scene with the opening lines like "Doing laps on the freeway / On a Sunday / There was no one else on the road / Nothing else to do / Nowhere else to go." The lyrics throughout are both descriptive as well as delicately poetic. A thunderstorm over the highway becomes "somewhere in the sky there's an open eye raining down onto me / I don't really mind / but I can barely see."
"Interstate of Mind" unfolds like a highway: smooth and steady, with sudden flashes of color and detail. What seems like a "no thoughts, just vibes" experience evolves into reflecting on a lost relationship before you know it (as these trips so often do). Test Subjects' vocals are sweet on devastatingly simple lines like, "You put a ding in my bumper / I popped it out by myself / Now you're wrecking someone else."
Pressing play on "Interstate of Mind" plunges the listener into that uniquely meditative state you might find yourself in on a long drive. Percussive elements like blinkers and windshield wipers blend with subtle choices in the mix that place you in the driver's seat of the car; this is a song for headphones. The saxophone playout towards the end is just one example of the endless surprises in store on this fascinating track. You'll be tempted to keep singing, "Do you think about that summer?" long after "Interstate of Mind" ends—maybe even longer than you ever thought about that ex in the first place.
—
Belle Shea
on November 19, 2021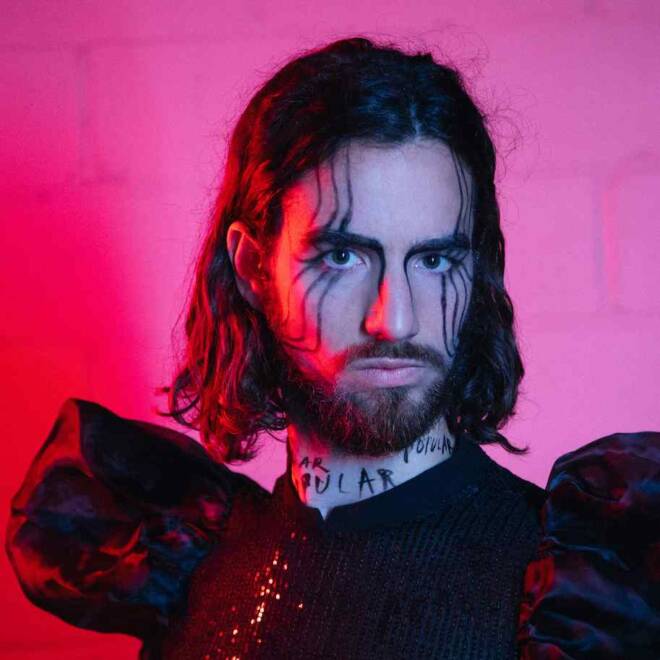 Premiere

Miles Francis - Popular (Future Generations Remix)
---
Premiering today is a new remix of Miles Francis' "Popular" by Future Generations' Eddie Gore, putting a brighter twist on the dark track that explores the male ego and the need for power. The collaboration makes for a slower, bouncy bop that sheds new light on the way social media, Instagram in particular, creates unattainable ideals, forcing us to feign happiness when it escapes us.
Said Francis on the remix: "Eddie's remix floored me the first time I heard it! He took my vocals completely out of their context and presented them with this entirely new energy that is saccharine yet ominous, sad yet blissfully hopeful. The lyrics are, at their core, dark, and stem from a kind of sadness—and the original song works really hard to cover that sadness up. This version strips away all of that pretense, yet it simultaneously packages the sadness up even cleaner—which is disconcerting in a whole new way. The anxiety has a new look, the attitude is very 'posi-vibes!' with tears of desperation streaming down your face. It evokes the song's meaning exactly. All remixes have the opportunity to present a song in a new light, but Eddie's remix really made me think and feel."
From Future Generations' Eddie Gore: "The original song is so good at portraying this kind of manic relationship we all have with trying to be popular and well-liked. The line, "I live to be popular," is so poignant for our day and age especially with social media. It's an inherently sad thought that so many people feel like their self-worth is tied to their popularity, so I wanted to bring some of that sadness into my remix of the song. Still, the remix is not without its grand moments, and to me, those moments are representative of the times when you start to believe your own bullshit; that this really is the path to happiness. It was such a pleasure working with Miles on this, and I'm very grateful to them for letting me put my own spin on this awesome track."
Photo by Charles Billot.

—
Ysabella Monton
on October 15, 2021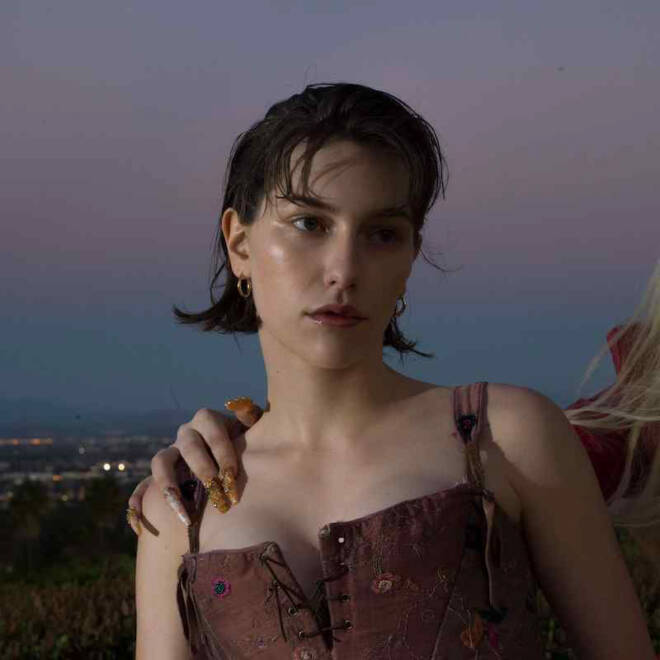 King Princess - There She Goes Again (The Velvet Underground cover)
---
King Princess is just one of many featured artists on the recently released cover album I'll Be Your Mirror: A Tribute To The Velvet Underground & Nico. Brought to you by Verve Records, the label responsible for the original release in 1967, I'll Be Your Mirror is a tribute to the longstanding legacy of The Velvet Underground and the ways they have impacted the history of rock & roll. King Princess, described by The New York Times as "an old kind of rock star for a new age," tackles the classic "There She Goes Again." While the bones of each track are the same, the production of KP's version feels a bit more full and energetic than the original. Her gritty vocals and undeniable charisma welcome engaging details that make her version distinct in its own right. It's fun, danceable and at one point you can hear her laughing—just one testament to the amount of enjoyment she and the band had while recording the track. The most recognizable difference between the two tracks has to be the ending; contrasting The Velvet Underground's reliable fade-out, KP's version builds to combust. Guitars, synths, drums, bass—it's all there, it's all building and it's all chaos. Each marvelous in its own way, King Princess' cover of "There She Goes Again" and the tribute album at large brings a kind of angst and spirit to 2021 that we all didn't know we needed. Photo by TORSO.
—
Jenna Andreozzi
on October 14, 2021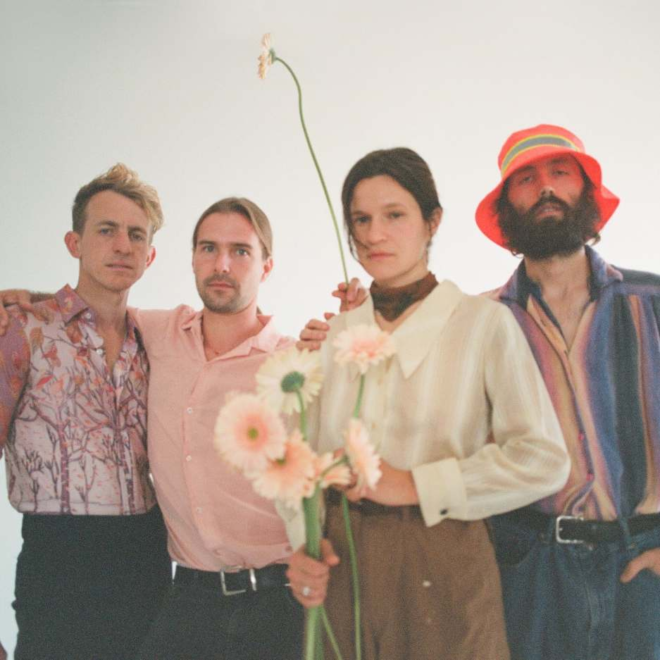 Big Thief - Change
---
Change is a difficult thing to embrace, as likely to rattle existence like a disaster as something divine. At times it's hard to look at change as anything but a Grim Reaper, sweeping away everything that is known and comfortable and loved. Other times, change and its inevitability seems like a powerful crusader of hope and liberation. Big Thief's latest single unconditionally embraces all of change's faces—the beautiful and the grotesque—and attempts to forge a kinder relationship with all of them. The song's arrangement is sparse and intimate, like a living room jam session full of friends and loved ones. A shaker and acoustic guitar establish the song's pulse as steady and slow, like a resting heart rate just as you're falling asleep. Natural imagery weaves with metaphor among the lyrics, delivered with a sense of gentleness and hope that burns bright like a candle. It chases out any sense of fear and the darkness that comes with it. Change, and the liberation it offers, is asked for so deeply and so intensely that it comes out sounding like a prayer. In offering, the void of whatever was held before remains empty. In its place begins the construction of a new home for peace, where you hope that it will someday soon come home to roost. That its warm and feathered body will nestle in your breast and your heart will know lightness once more. For now, that space among your ribs may stand empty and bruised, but nothing can stand against change. Might as well embrace it, and learn to love it too. Photo by Alexa Viscius.
—
Allison Hill
on October 13, 2021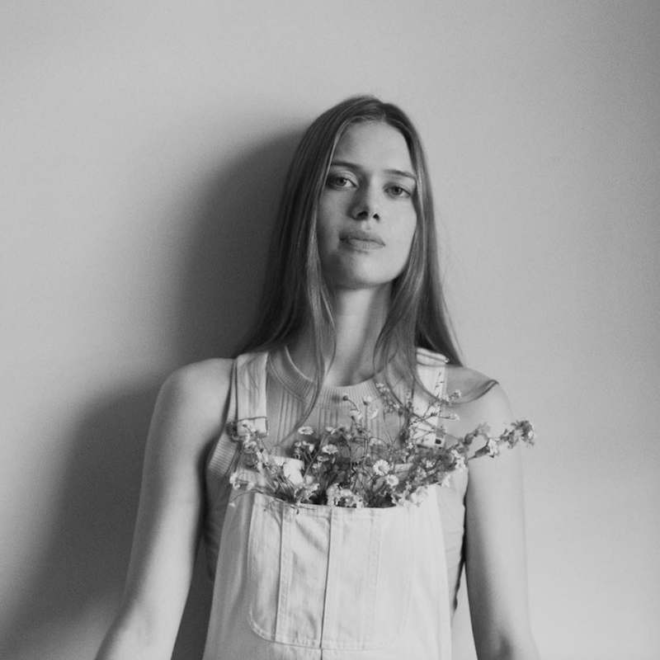 Morly - Up Above
---
Content Warning: Depression
Most folk share (or can at least understand) the verdict that a 12-oz., half-filled glass of water is not something typically classified as a heavy object. Moreover, if asked to hold the glass, chances are one would be able to do so without any complaints of heaviness. However, if asked to hold the glass for an hour, one's arm might tire, and wielding this glass might be a bit more of a challenge despite its actual weight never changing. Now, imagine holding that glass for a day, a week, a year...most of your life. Depression is like a glass of water, the longer you have it in your clutches, the more difficult it becomes to stay afloat. For those sinking moments when arms are left quaking and emotions double as anchors chaining our feet, we cannot be more than grateful to the person or people who aid in our resurface.
London-based artist Morly hymns her own saving grace in her latest track, "Up Above." The emotionally grappling track plays as a siren song, inviting listeners to lose themselves in the beautifully encrypted memories Morly paints behind every verse. "Up Above" speaks to internalized battles the rising artist faces while also serving as an ode of immense gratitude for the individual in her life who pulls her "back to the sun...up above."
The song sits as the sixth track on her debut album 'Til I Start Speaking, which surfaced this past August. Gaining monumental momentum on her 2016 EP Something More Than Holy, her singing career was placed on a temporary hold once she was diagnosed with Lyme disease. In spite of her trials, the vocally enchanting artist continues her musical plight, utilizing both her "glass of water" and her loved one to aid in the creation of her own kingdom. Photo by Megan Kellythorn.
—
Bianca Brown
on September 29, 2021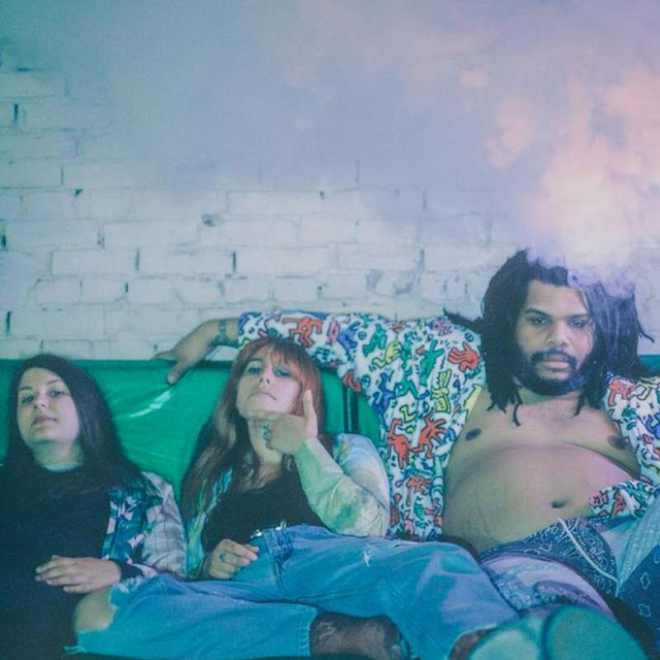 Mannequin Pussy - Darling
---
Treefort Music Fest is making its long-awaited return to Boise from September 22-26. All month long, we'll be featuring our favorite tracks by artists from the 400+ lineup, which includes Wild Honey Pie favorites like Japanese Breakfast, Tennis and The Marías.
The festival, originally scheduled for March 2020, was postponed due to COVID-19. To ensure the safety of attendees, Treefort will be requiring proof of vaccination or a negative COVID-19 test result, as well as encouraging festivalgoers to have masks on hand, as various forts will be mask-only. According to Festival Director Eric Gilbert, "This unique September version of Treefort is shaping up to be one of our best yet and we are looking forward to bringing the Treefort family back together to share and discover great music." Tickets and more information are available here.
Chasing the tail of "Pigs Is Pigs," "Darling" opens with a starkly contrasting 5 seconds of meditative, wave-like static. Quiet, but steadfast octave jumps emerge next, in the form of a guitar flooded in reverb until time becomes almost meaningless. Heartbeat-like drums remind you where the beat falls, like the sound of your own breath in a dark room. It's almost tempting to describe the track as unlike anything Mannequin Pussy has ever done, ending their Perfect EP in surprisingly delicate and tender territory. Its warmth is more like still-burning embers rather than the fire and brimstone that dominates the rest of Mannequin Pussy's discography; however, it has the same lyricism full of brash vulnerability that cuts through everything in its path. The hot-blooded reconciliation of pain and the beauty of feeling intensely is reminiscent of "Drunk II," as the track dynamically moves through both states simultaneously. Each time the hook hits, it sounds even more like a challenge than a promise. "Darling, I will always defend you" becomes a double-edged dare, daring your darling to reciprocate your defense and daring the rest of the world to provide an opportunity to show your devotion. "Darling" is a beautiful example of what makes Mannequin Pussy's work so deliciously compelling. It's embracing your feelings with brutal honesty and rebelliously refusing to be ashamed of their intensity. It's facing forward against whatever's next, grasping your love's hand tightly all the way, and proclaiming "I feel fiercely, and I am not afraid." Photo by Uv Lucas.
—
Allison Hill
on September 17, 2021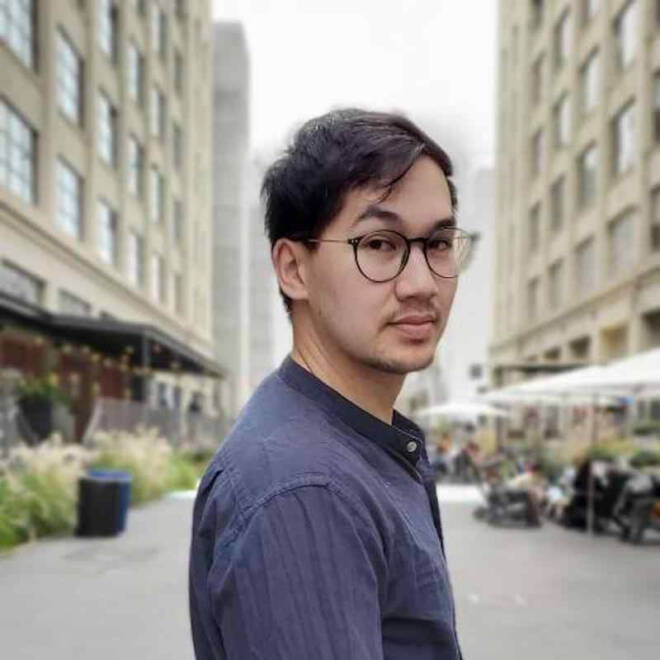 yllwblly - Pick On You
---
yllwblly's "Pick On You" is a vibrant treatise on being young, in love, and having absolutely no clue how to manage either. The rhythm guitar hits the ground running, and doesn't slow for a moment. Grooving bass settles in, adding weight and even more momentum. It's turbulent and exciting—just how it feels to be getting to know someone else alongside yourself. Spritely synths bounce around the hook, turning the half-serious discussion of boundaries into something playful, almost flirtatious. The verses are simultaneously vulnerable and loud in a way intimately familiar to anyone who has been an eighteen-nineteen-twenty-something. It's a fond reflection on the days where naivety lent itself to raw, unfiltered honesty. There's a certain charm in that brand of youthful candor, where subtlety only comes in the form of figuring out what you're trying to say as the words are already tumbling out of your mouth. Nothing felt anywhere near as simple as it does in hindsight, but that was part of the joy too wasn't it? The feeling of relationships being so simple and so complicated at the same time.

—
Allison Hill
on September 14, 2021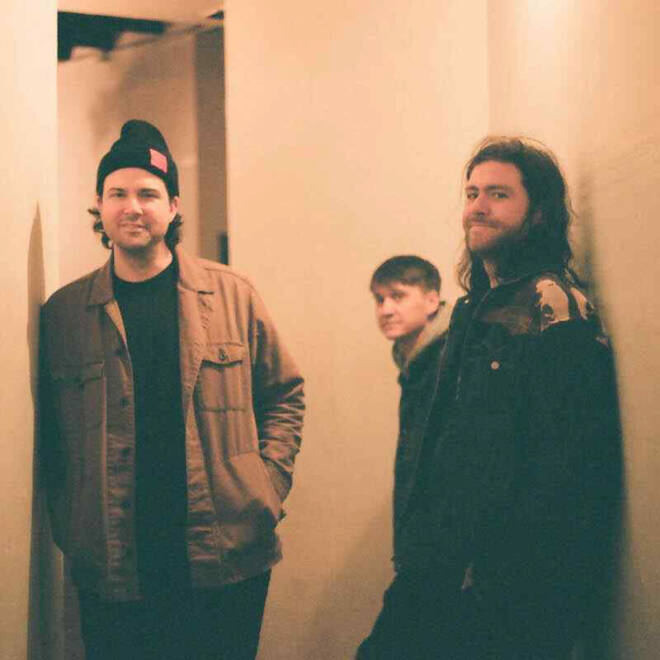 Wild Pink - The Shining but Tropical
---
Treefort Music Fest is making its long-awaited return to Boise from September 22-26. All month long, we'll be featuring our favorite tracks by artists from the 400+ lineup, which includes Wild Honey Pie favorites like Japanese Breakfast, Tennis and The Marías.
The festival, originally scheduled for March 2020, was postponed due to COVID-19. To ensure the safety of attendees, Treefort will be requiring proof of vaccination or a negative COVID-19 test result, as well as encouraging festivalgoers to have masks on hand, as various forts will be mask-only. According to Festival Director Eric Gilbert, "This unique September version of Treefort is shaping up to be one of our best yet and we are looking forward to bringing the Treefort family back together to share and discover great music."
With each record, Wild Pink has elaborated on their sound through the addition of layered synths and slide-guitar. The introduction to 2021's A Billion Little Lights, "The Shining but Tropical" is the amalgamation of the band's move to maximalism with Springsteen flare. With the band's masterful use of expressive dynamics, the track opens with a high but still leaves room for John Ross's tender vocals. Dan Keegan and K.C. Brownell's rhythm section propels the song with a hypnotic groove that allows the tranquil vocal melody to shine (no pun intended). Three albums in, Ross's abstract but confessional songwriting continues to be a hallmark of Wild Pink's allure. Reminiscing about watching a loved one's emotional wonder at the connection between all things through a drug-induced trip, the chorus soars with the loving lyrics "You wanted peace / You wanted love / You deserve that much." Paired with a music video starring Annie Murphy, "The Shining but Tropical" is an anthem of humanism. Photo by Hayden Sitomer.
—
Sofia Soriano
on September 9, 2021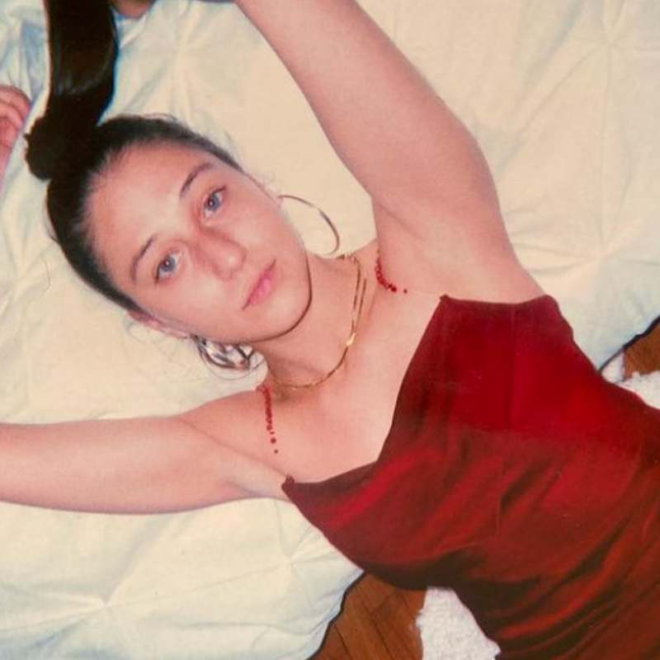 ROSIE - Sad Sad Sad
---
The latest single from New York native ROSIE showcases her stunning songwriting and ability to weave internal turmoil, particularly anxiety and depression, into compelling poetry and musical storytelling. "Sad Sad Sad" is a slow-building end-of-summer song, as sparkly as it is "Sad Sad Sad." Gentle but crisp guitar loops complement ROSIE's light and evocative vocals, creating a sonic space that invites the listener in as the song crescendos and recedes again, like the ebb and flow of a tide, or the ups and downs of a mental health battle.
Quiet moments highlighting ROSIE's vocals are balanced with perfectly placed dramatic drops. While the song title may seem broad, it's the details in the lyrics of "Sad Sad Sad" that feel most relatable and bring the song to life. Lyrics like "Too many hours staring at the television / My therapist says it's okay to rest / My friends are talking and I'm barely listening / They call me selfless but I'm self-obsessed"are bound to hit home for many. An outspoken mental health advocate, ROSIE uses her online presence and platform to create a welcoming, safe, and uplifting space for all, and has managed to do the same with this song, opening up a conversation around the importance of mental health and the day-to-day struggles that can come with it.
ROSIE's highly anticipated next single, "Social Stamina," a live snippet of which has already gained overwhelming traction on social media, is out tomorrow, September 10th. Photo by Ragan Henderson.
—
Maya Bouvier-Lyons
on September 9, 2021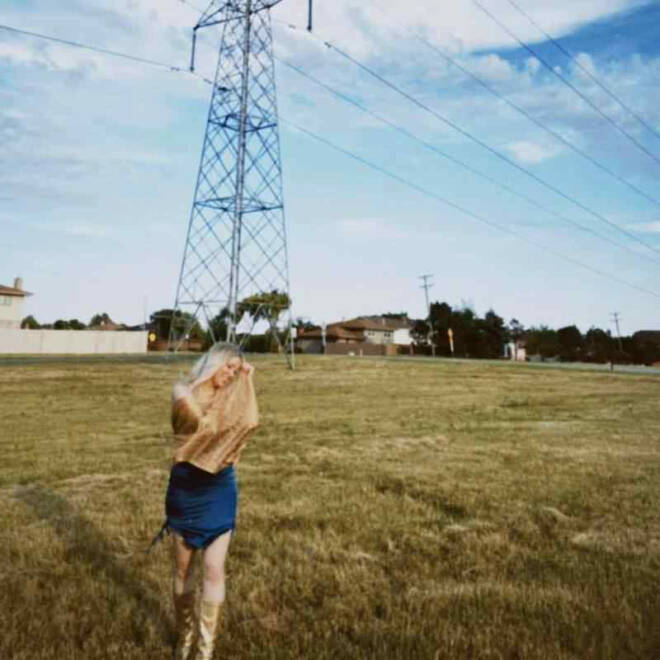 Heddy Edwards - white lightning
---
For a long time, the archetype of the mystical and autonomous woman has created a rift with audiences. With all sorts of adjectives projected onto them, the juxtaposition of their confessional songwriting and arcane personas proves to be a continuing force of magnetism. Artists like Stevie Nicks continue to be a sire in the vastness of the current music world. It is in this trend that Heddy Edwards lives. "white lighting" manages to feel both sparse and grand instrumentally, with the 80s influence oozing out of the reverb-heavy drums and synth melodies. Edwards' rich vocals and lyricism so clearly transport you to a drive along the countryside where you can feel the wind gushing on your face through the open window, free from obstructions and hindrances. The setting is reflected in Edwards' lover, who takes her back to that place of freedom and peace when she most needs it.
—
Sofia Soriano
on September 8, 2021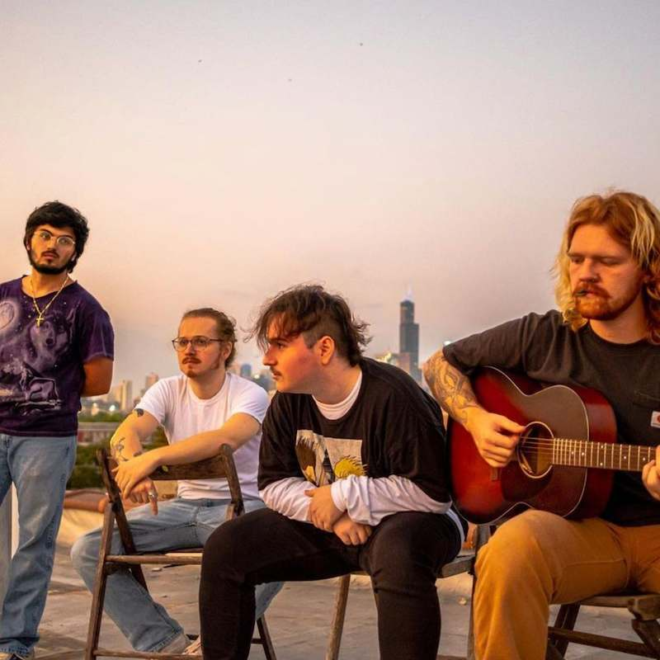 llo llo - Let Me Know (pt. II)
---
"Let Me Know (pt. II)" is a track that just breathes over its listener. It moves over each space it finds its way in like a perfect breeze wraps around the shoulders of the main character of a quintessential coming-of-age movie montage. Chicago dream-grunge band llo llo has created a musical landscape in which instrumentals feel like catharsis and euphoria meeting in an embrace. Reminiscences of Tame Impala and even Cocteau Twins come through in echoing vocals and simple, yet emotionally poignant lyricism. "Can I come over today? Let me know," llo llo wrings out over a subtle and consistent groove that captivates and thrills. Photo by Mike Monaco.
—
Laney Esper
on September 1, 2021